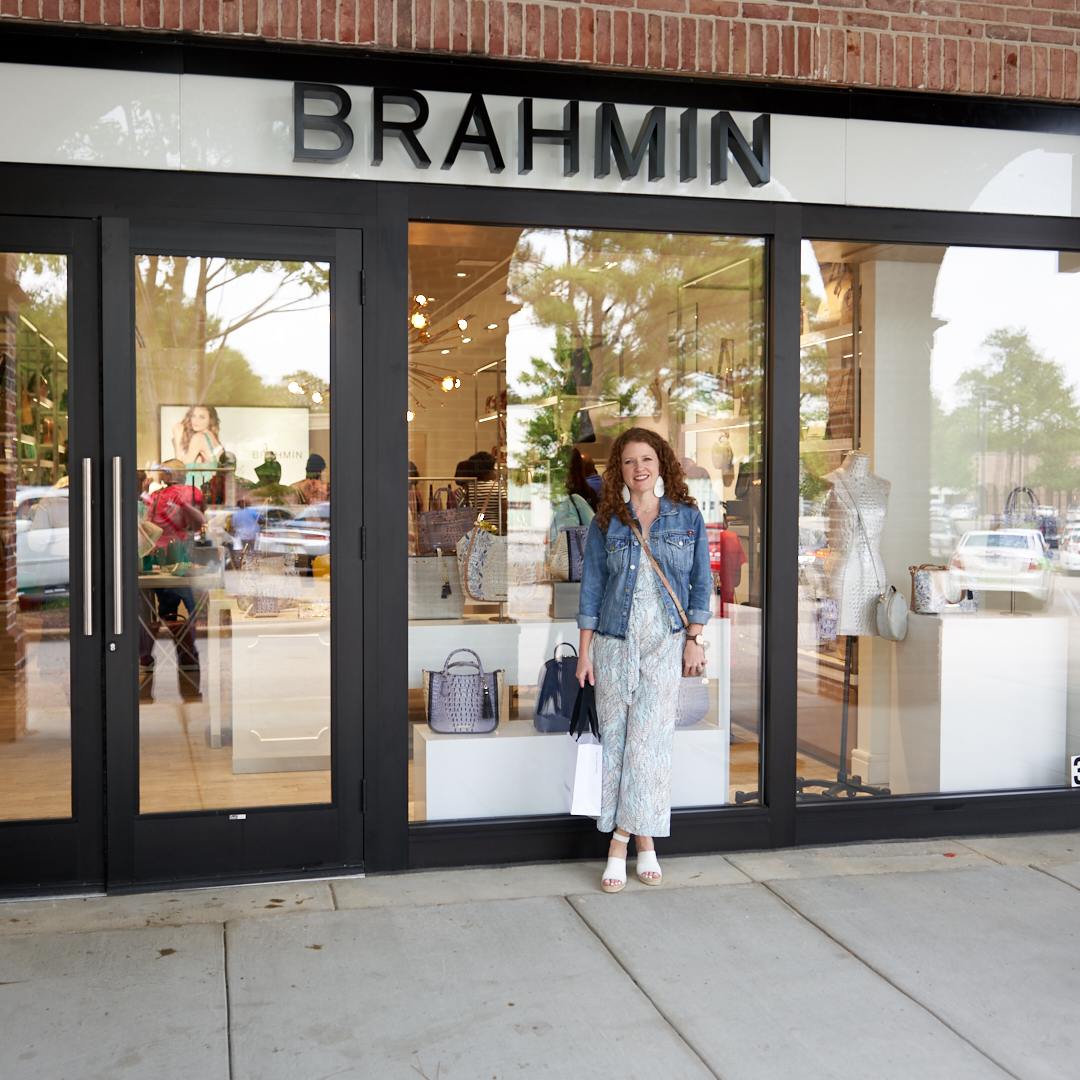 Hey there ladies! Last week I got invited to the Brahmin Grand Opening  at the store located at The Shops of Saddle Creek.  I took my husband along to take some photos becasue I really wanted to show off this amazing store to you!  I introduced you to Brahmin a couple of weeks ago in my A Night Out with Brahmin post that was about a dinner I attended with them. At the dinner they gifted us the Lane Crossbody and I received another cutie at the Grand Opening!  What a treat! The Grand Opening was from 10-2 and consisted of discounts, a giveaway and some sips and treats from Rise Biscuits and Donuts.
The Madison Melbourne Crossbody is the bag I received.  It is the cutest bag ever! Perfect for those times you just want to carry some credit cards, a lipstick and your phone!  It is the perfect solution for those times you just don't want to take a heavy shoulder bag with you.  I chose the washed indigo color because I thought it was so different!  Check it out in the picture below.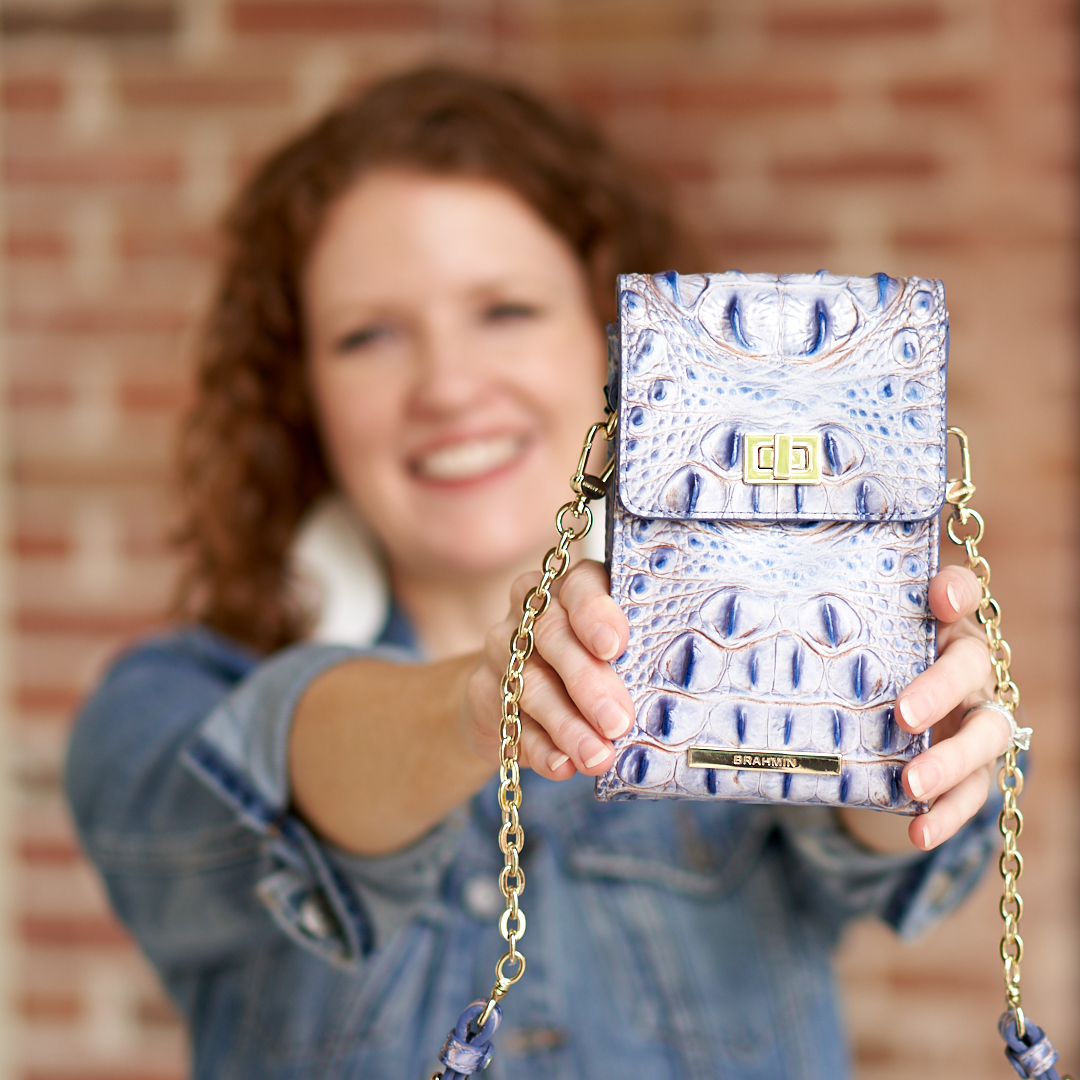 Memphis Bloggers
I love going to events like this because I get to see my favorite Memphis bloggers and shop my favorite stores!  The community of bloggers in Memphis is so special and diverse that I just love mingling and learning from these awesome ladies.  We had a blast at the Brahmin Grand Opening and had a chance to see all the fun new products for summer.  And boy were they busy!  There was standing room only and a line almost out the door for the register!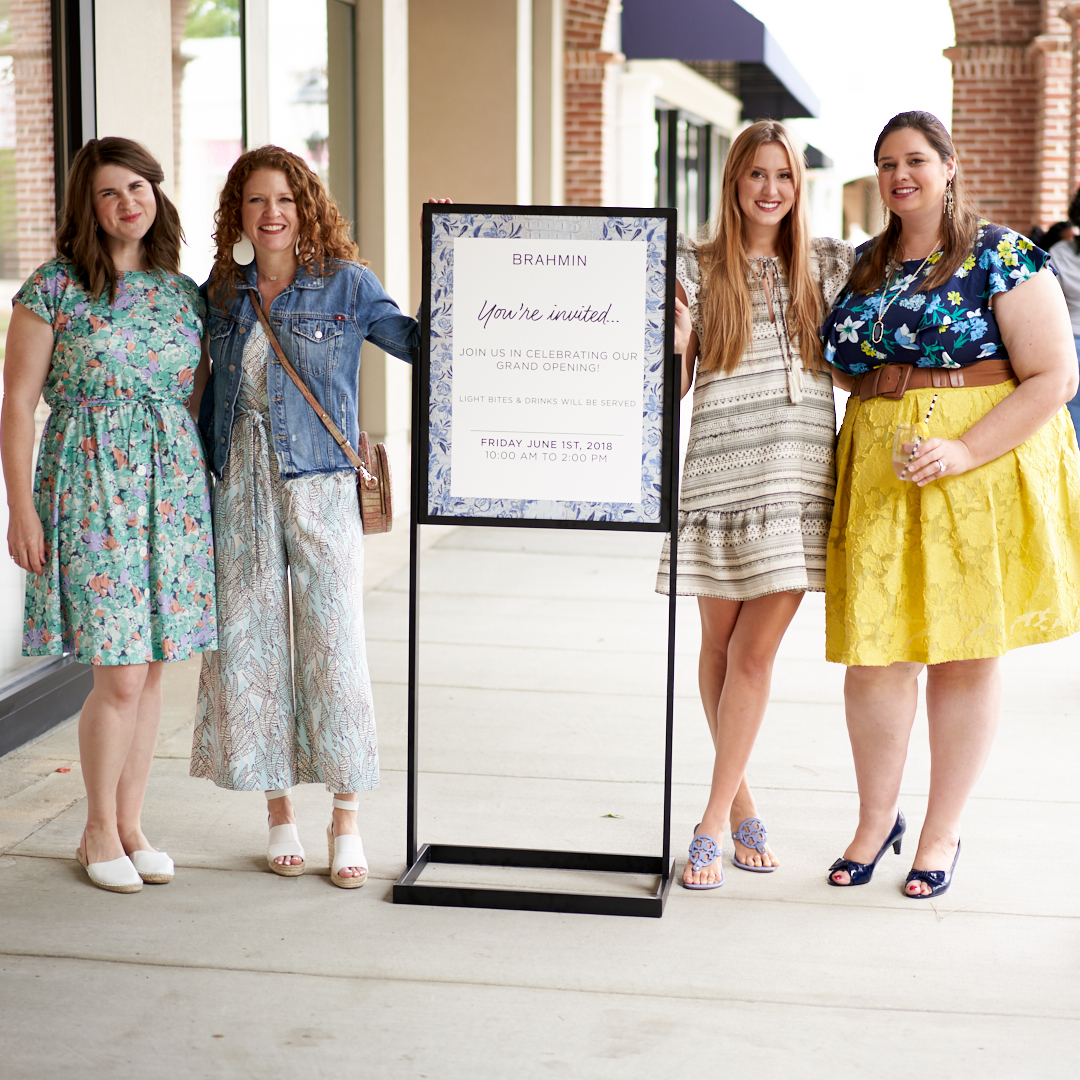 A Fan of Brahmin Handbags
I have become such huge fan of Brahmin bags and have been carrying mine everyday.  Honestly, I had not owned one until they invited me to the dinner.  I am so glad they introduced me to their products because they has so much style and the quality of the leather and construction is impeccable!  I wish I had been let in on the secret years ago. Not only is the product great but the employee's I have met from the company have been some of the nicest people!  I believe the two most important parts of a brand or company are their products and the employee's that represent their products. Brahmin has nailed it on both!

My favorite part of Brahmin handbags is the texture they give the leather.  The embossing on the leather gives it such a luxurious feel and look.  It also makes them stand out from the crowd in a much saturated handbag market.  I know a Brahmin bag when I see one now because they are so unique.  The type of leather they use gives sturdy structure to the bags so they will keep their shape and soften over time.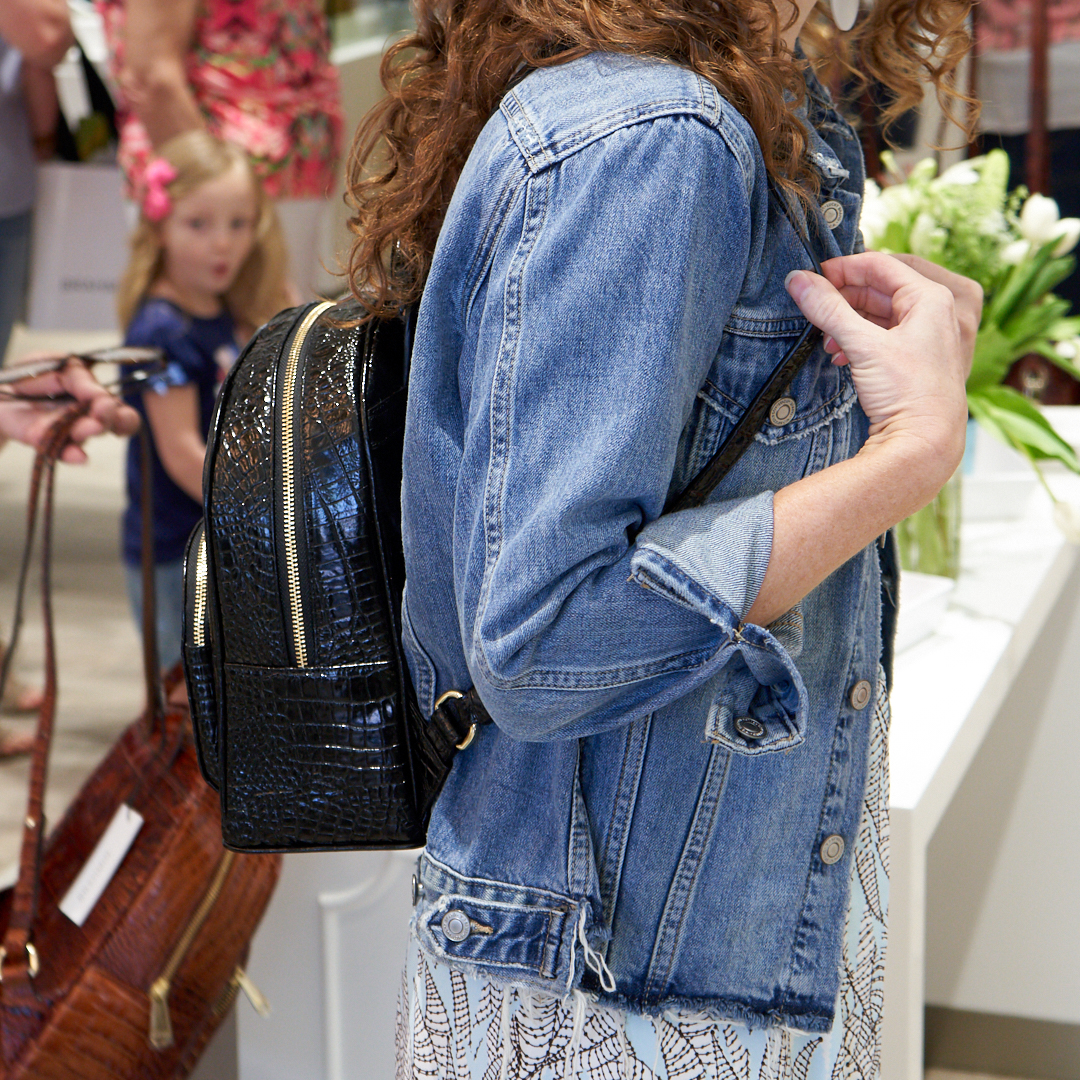 Take a Look Around
If you live in the Memphis area and have not taken the time to visit the beautiful Brahmin store this needs to be added to your to-do list!!  The product is displayed on outstanding minimal shelving as to not take away from the bags.  It is so wonderful to have such a variety of styles and colors in one handbag line. I feel like they have a little something for  everyone!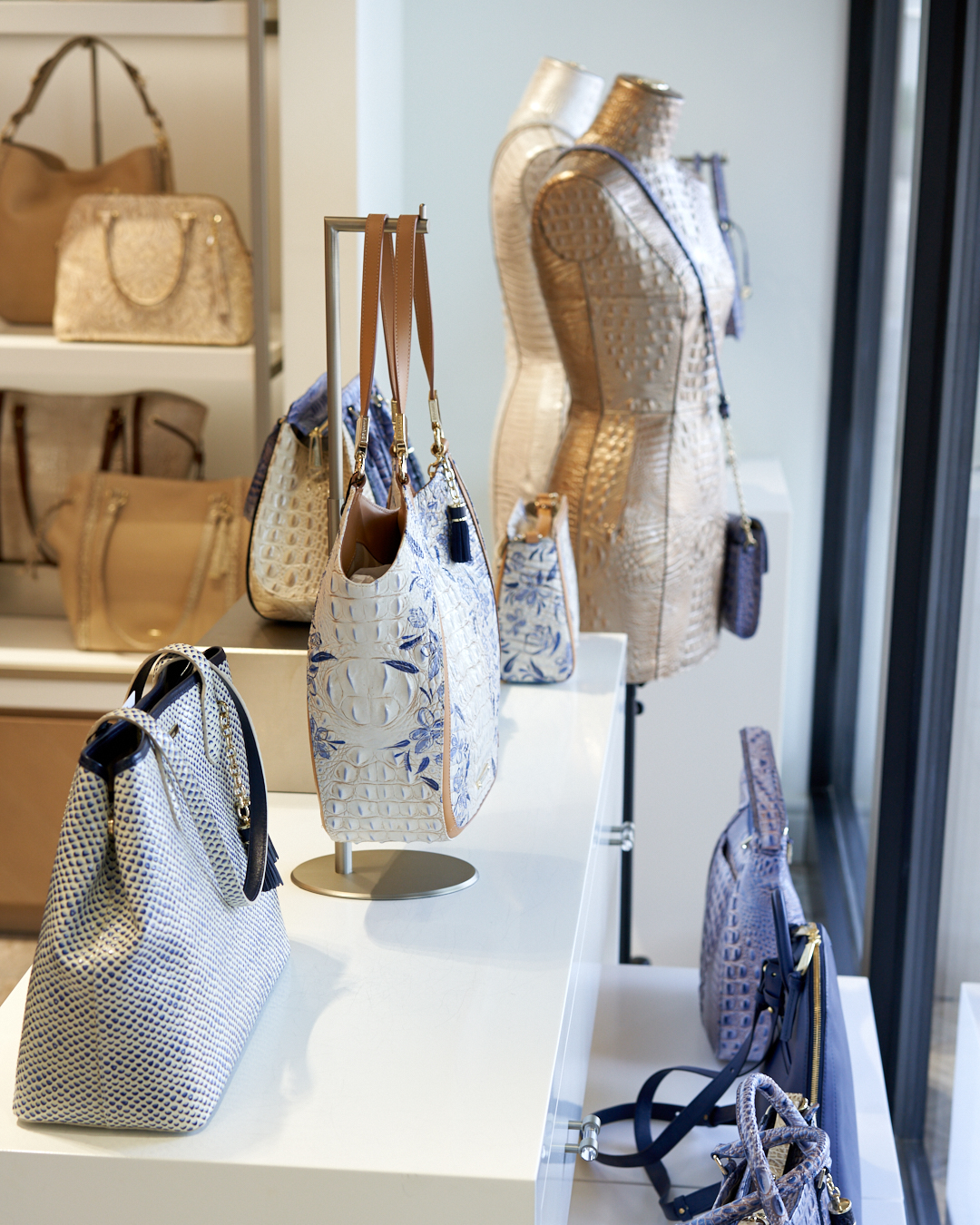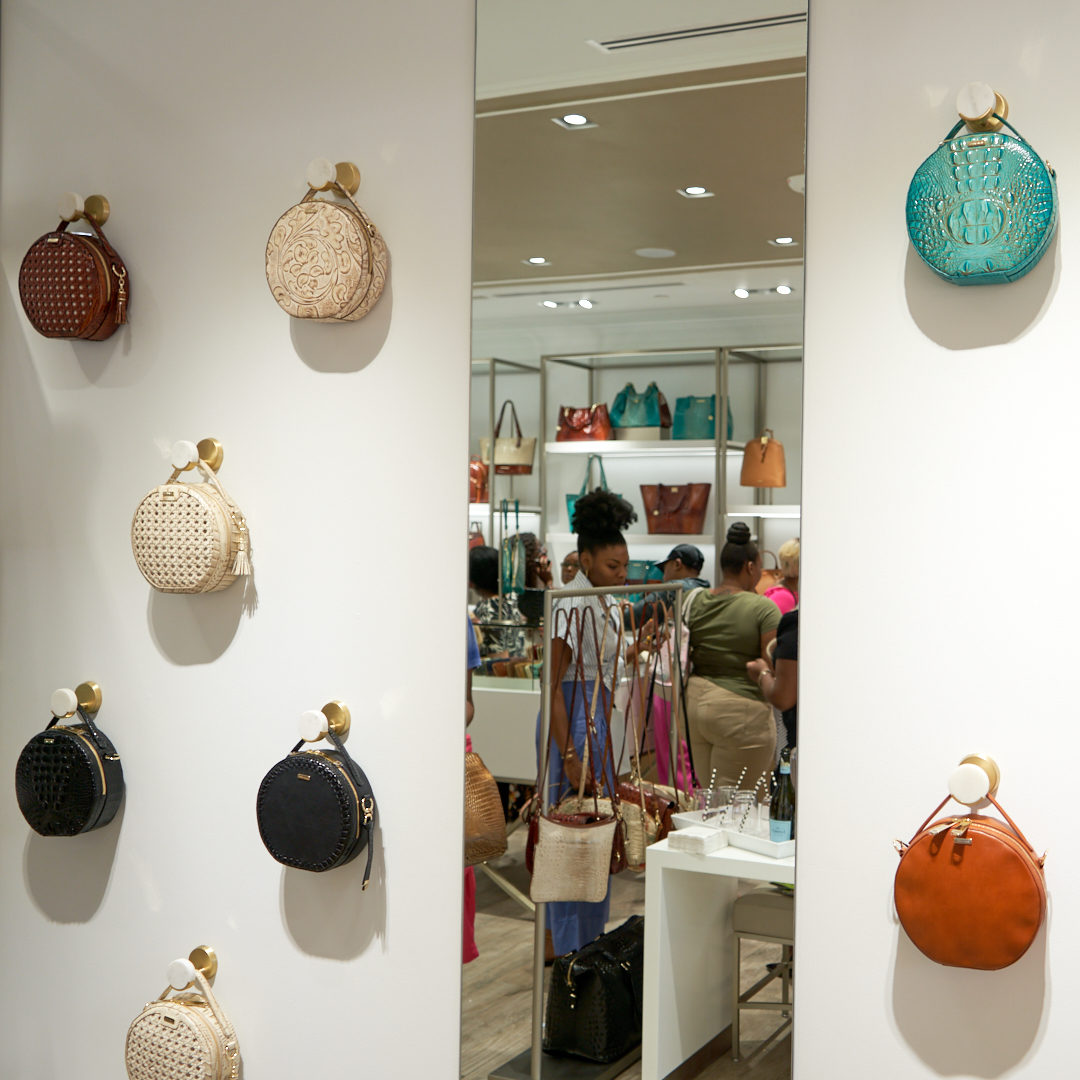 Thank You Brahmin!
I want to say a special Thank You to Brahmin for making me fall in love with your bags and being such an amazing company! We are so glad to have a store like this for the Memphis market. It is truly a dream come true!
Lots of Love,