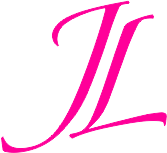 Hello you, my name is Jamie Lea Yarbrough and I am the creator of Style by Jamie Lea. My life in the contemporary clothing industry started over 20 years ago. When I was a freshman in college at The University of Memphis, I began working in sales for a men and women's boutique called US Male. After a few years at US Male I started a sales position at a boutique called Indigo in Germantown, TN. When I graduated from college I began my first management position at a store called Lola. Lola was the sister boutique to Indigo. Three and a half years later I began my 12 year management career with a company called Modern Milly, Inc. that operated under three stores; Isabella, Ella and Eve. I was fortunate to have worked at all three stores. These stores became the premier contemporary boutiques in the Memphis area.
My experience in retail created my desire to start my own wardrobe consulting business. I created Style by Jamie Lea to try to help educate women on finding their own personal style. I believe style is related to your personality and feeling confident in what you are wearing. My desire is for women to find confidence in who they are by making sure they love how they look. A woman only feels as good as she thinks she looks!
I would love to personally help you organize your closet and find a great workable wardrobe for your lifestyle.  I am told by my clients that I "have a good eye" for putting things together to create a functional wardrobe and that I am very honest.  My natural abilities and personal experiences have given me the expertise to help women with different lifestyles, shapes and sizes.
Along with my love for fashion and helping other women,  I love my wonderful genius husband, shopping, Neighborhood Barre, makeup, ice cream, latte macchiatos, and dogs! My favorite color is pink and my favorite clothing items are jeans and blazers (or any kind of jacket for that matter).  I also love to write, so check out my blog for lots of fun recommendations and subject matter that could be helpful in your shopping endeavors!
Thanks for reading,
Jamie Lea Yarbrough