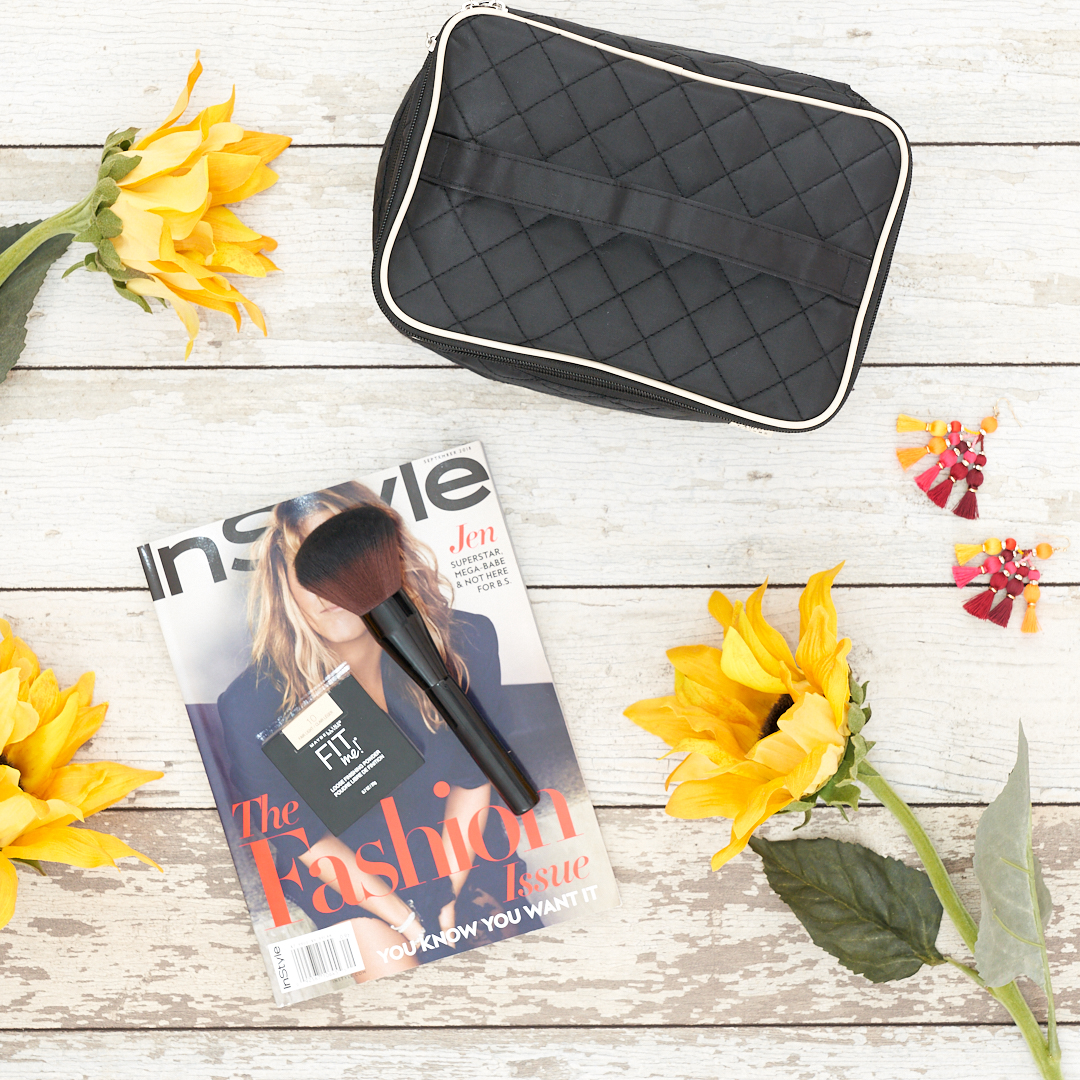 Hello Ladies! I am back again to tell you about a new Ellis James Designs makeup organizer! I have written a couple of posts about some of their other organizers. The first was a makeup organizer I purchased for myself and my mother for Christmas two years ago and the other was a travel essentials bag  for toiletries and things.  I have loved both of these organizers so much! Recently, they have come out with a really cute new makeup organizer that I can't wait to tell you about.
Let me introduce you to Tall, Dark and Handsome! I think that is the perfect description for it! What woman doesn't like tall, dark and handsome!  This large travel makeup organizer has a double layer design that gives it two compartments. One large compartment and one thinner compartment on the top. The smaller zip compartment will allow you to separate some of your make up and put some of your smaller, flatter things like eye shadow and blush palettes securely in it.  This compartment is also where you will find the little pockets for your brushes. The best part is there is a plastic flap that goes over the tops of the brushes to help keep them separated from the rest of the makeup in the compartment.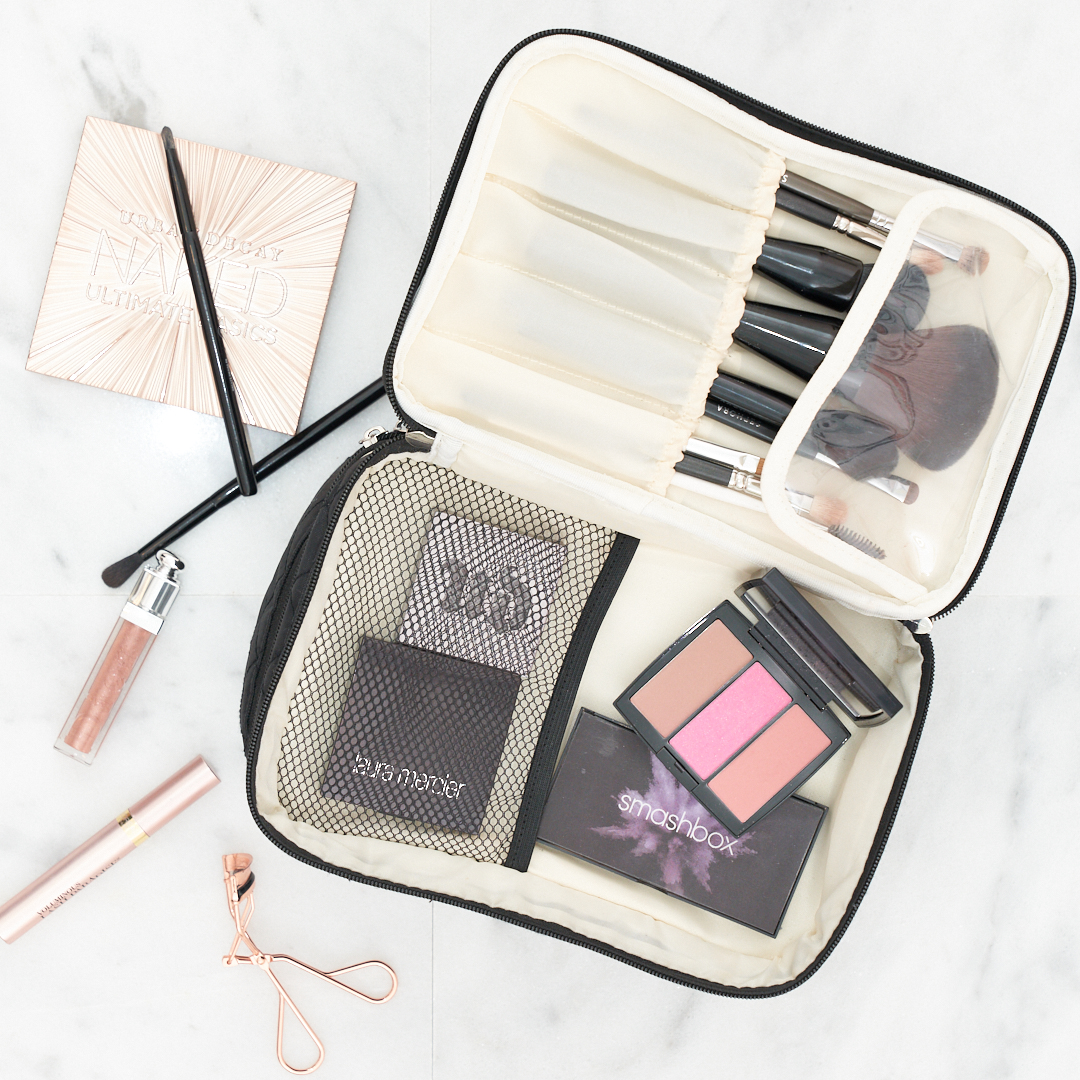 I have had my organizer for a month or so and have switched to using it as my everyday makeup bag. I like to keep my makeup all together and in a portable bag in case I need to take it with me or use it in another room.  I really like the fact I can put some of my palettes and brushes in the top compartment.  The clear plastic flap is a favorite feature of mine because it secures the brushes and keeps them from getting everything else dirty. I do not clean my brushes after every single use so there is still sometimes product on them. You would appreciate this feature as well!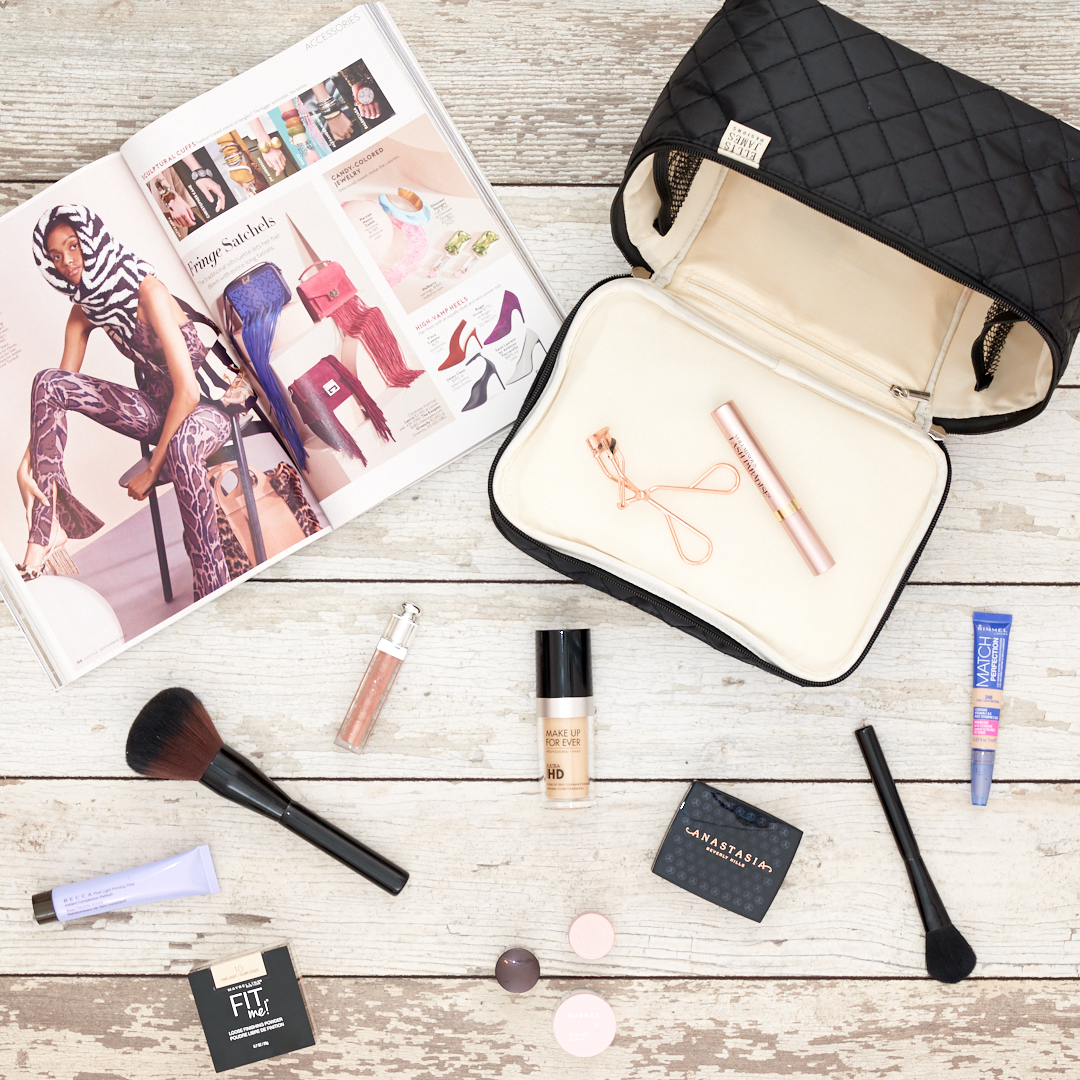 I think this organizer would travel very well, although I have not traveled with it yet. It will actually fit really well into your average suitcase. The quilted material that Ellis James Designs uses on all of their products helps protect your items while traveling. There is a good amount of padding around all the sides, top and bottom that helps also keep it well structured. Most makeup bags are soft and slouchy and not great for traveling.
I am an affiliate for Ellis James Designs but I want you to know I would not be an affiliate with them if I did not love the organizers I have received. I will never recommend a product to you that I didn't like myself. These organizers are really amazing and I can say the quality is fantastic as well. I have used my first makeup organizer from them for a year and a half now and it is still in great condition. You also can not beat the price!  I hope you will check them out and give them a try. You will thank me, I promise! So will your makeup!
Thanks for reading! Until next time!