Hey there! I am back to address a very popular question on every persons mind these days. How to transition your wardrobe from summer to fall!  So, how do we do it?  I think this is super easy and I really don't have to think too much about it and neither will you after reading this post.  That's why I am here right! To show you simple ways to make your wardrobe work and without having to spend a fortune to accomplish it. You can actually find everything you need right in your closet.
I am going to narrow this answer down to three simple ways to make it even better for you! These are the ways that I follow and they work very well for me. What I try to achieve in these three recommendations is to help you create a fall look without the fall temperatures. The challenge with transitioning to another season is the temperatures outside do not always cooperate.  Not only that, but it may be cool in the morning and evening and hotter than Hades during the day.  This makes trying to change our wardrobes a major challenge!
Option Number 1 : Swap your shorts and skirts for jeans and pants!
In my opinion, this is the easiest and best way to get a fall look.  Some people wear jeans year round but those of us who don't should start adding them starting in mid-September.  In the South I know it is still hot but in other parts of the country it is stating to get cooler.
The great thing about this year is that cropped denim options are moving from spring into fall so if you want to choose this option and put them on with a sleeveless blouse and some booties than that would be perfect!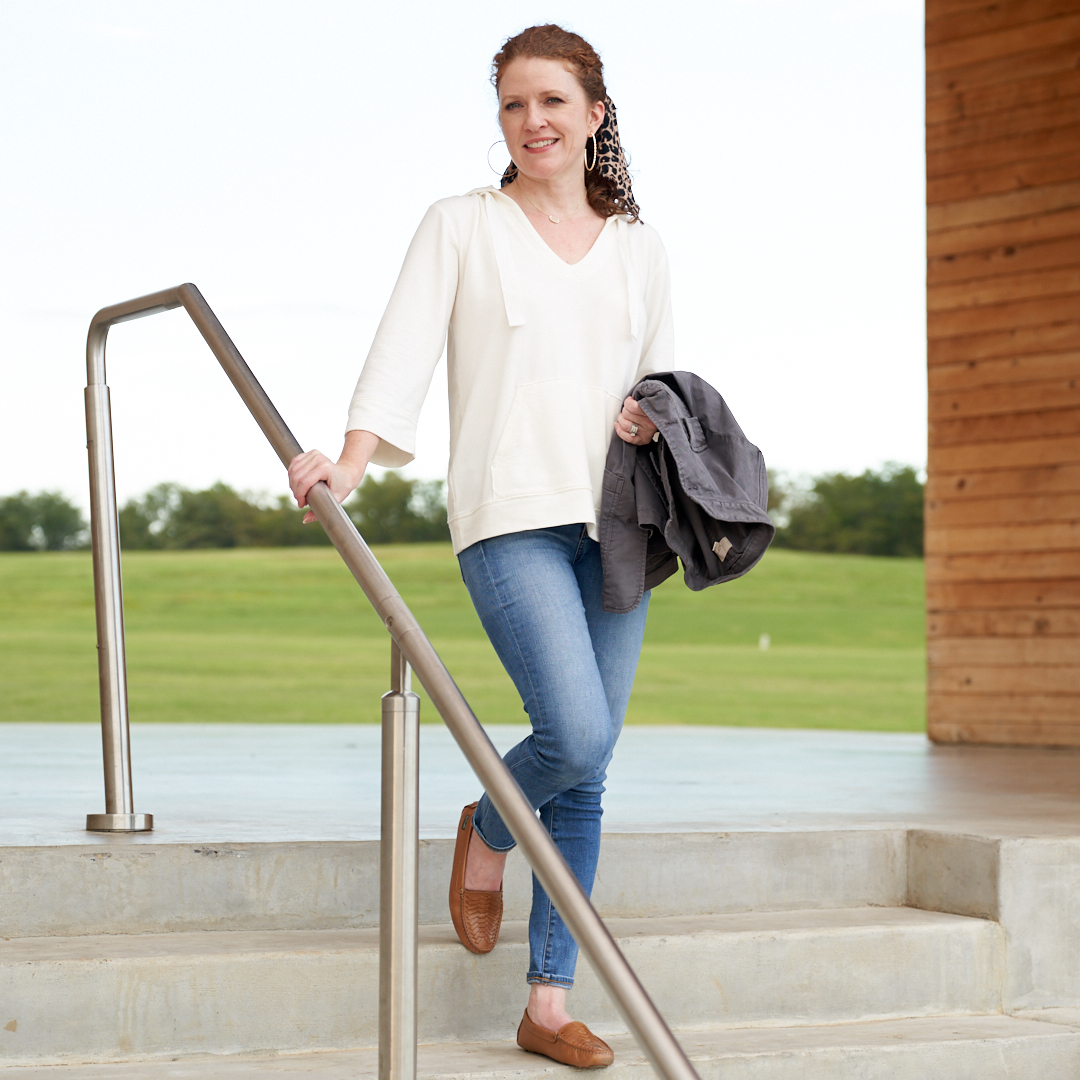 Number 2: Layer!
Layering is the easiest way to adjust to the fluctuating temperatures throughout the day. You can layer a denim jacket, light weight cardigan or another style jacket like a bomber or blazer over your summer blouse or tee.  This way you can just take the top layer off and be more comfortable when temps start to rise.
I am suggesting light weight options because this is not the time to layer on heavy wool or fur.  If you do not have any light weight options it would be a great idea to invest in some. Sometimes I take things from my Spring wardrobe and wear them to transition as long as the colors are appropriate for fall.  Black, grey and ivory or brown are always good staples for this option.

Number 3: Give up the sandals!
I know it's really hard to do but you gotta give up the sandals! Start wearing your booties or any cute closed toed shoes.  I have really enjoyed wearing my loafers this time of year to transition my outfits. I do not recommend wearing the tall boots right now unless the temperature has dropped significantly for you and you are wearing heavier sweaters.
If you choose to still wear dresses like the photo below or shorts make sure you give them a fall look. This can be done by layering a jacket or cardigan over them and adding  booties instead of a sandal.
On a side note : If you want to be super trendy you could add socks to your sandals for a fall look! I personally would not do this but if you like to be trendy than this could also be an option.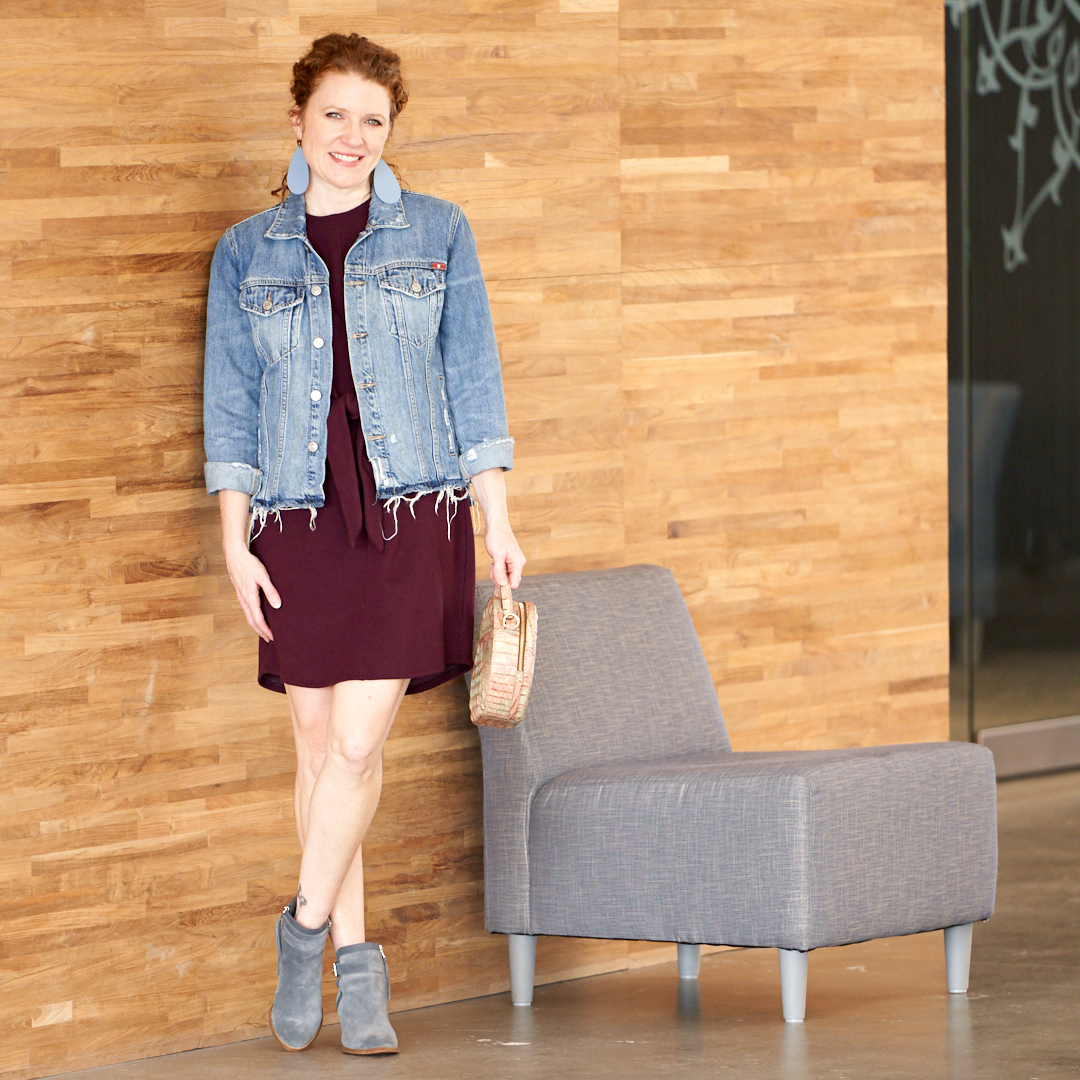 Here are a few other examples of some summer to fall looks that I have personally done. I am going to throw a picture in there with a sandal just in case you are not okay with giving them up this early.  You can pair long sleeve tops and dresses with sandals if you prefer.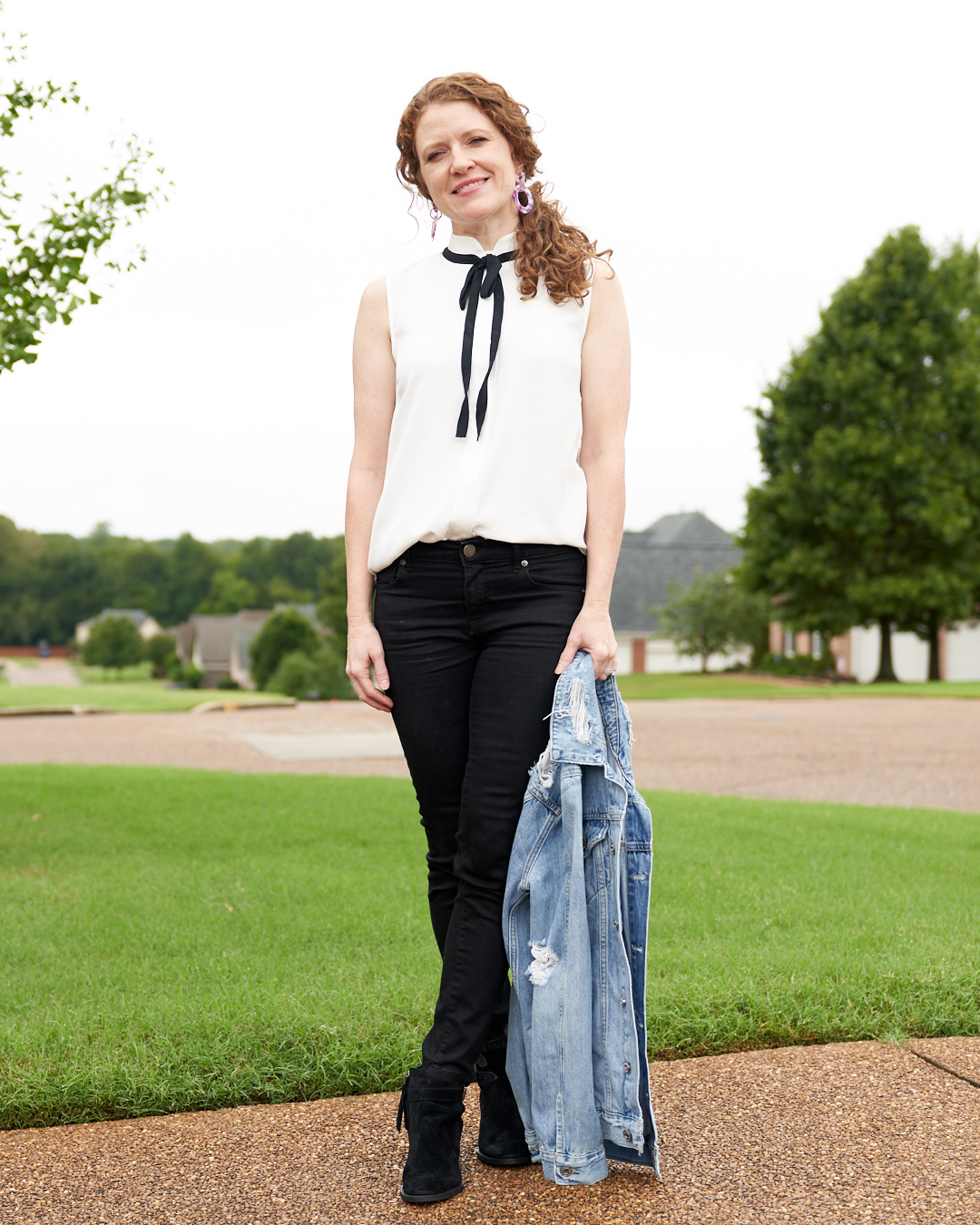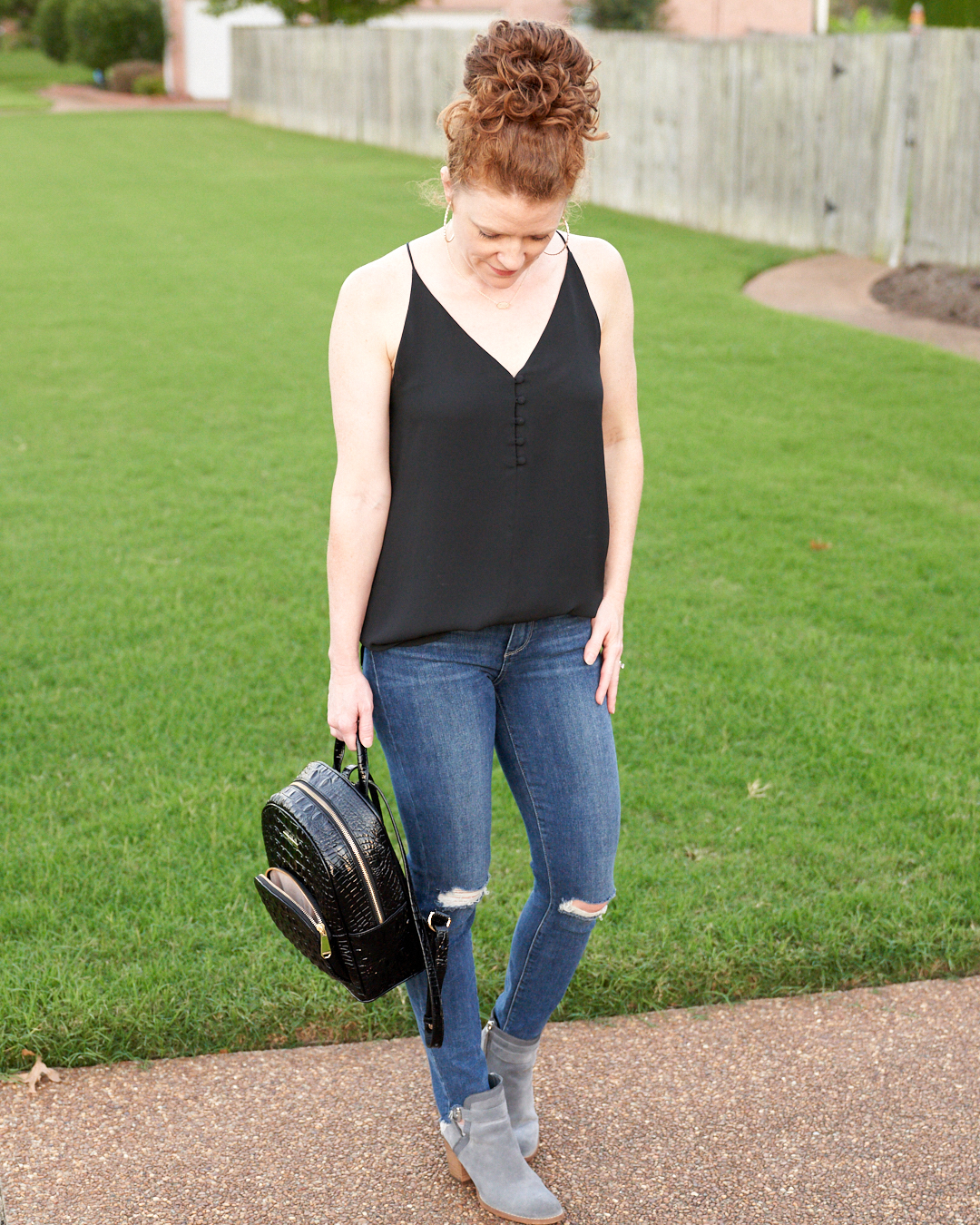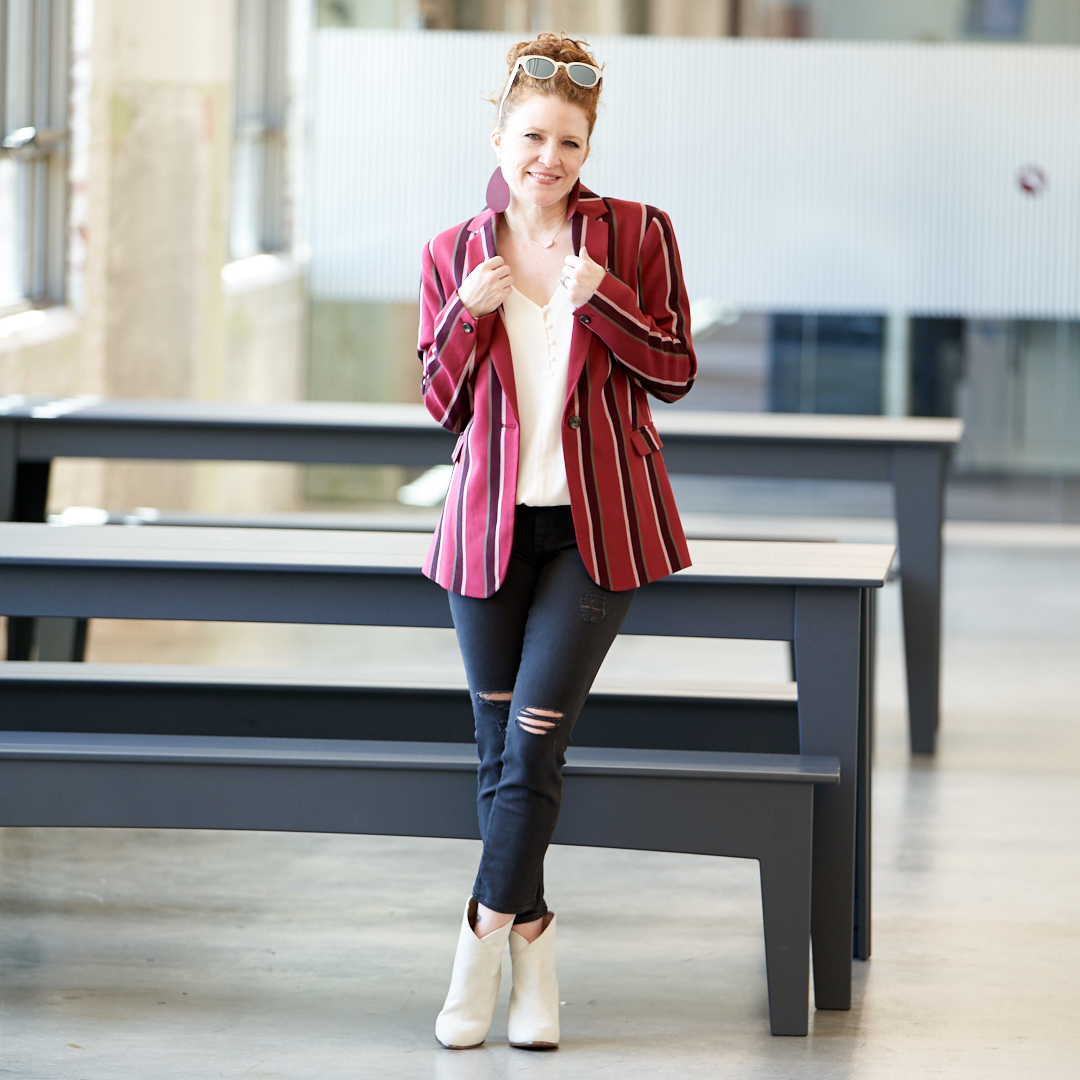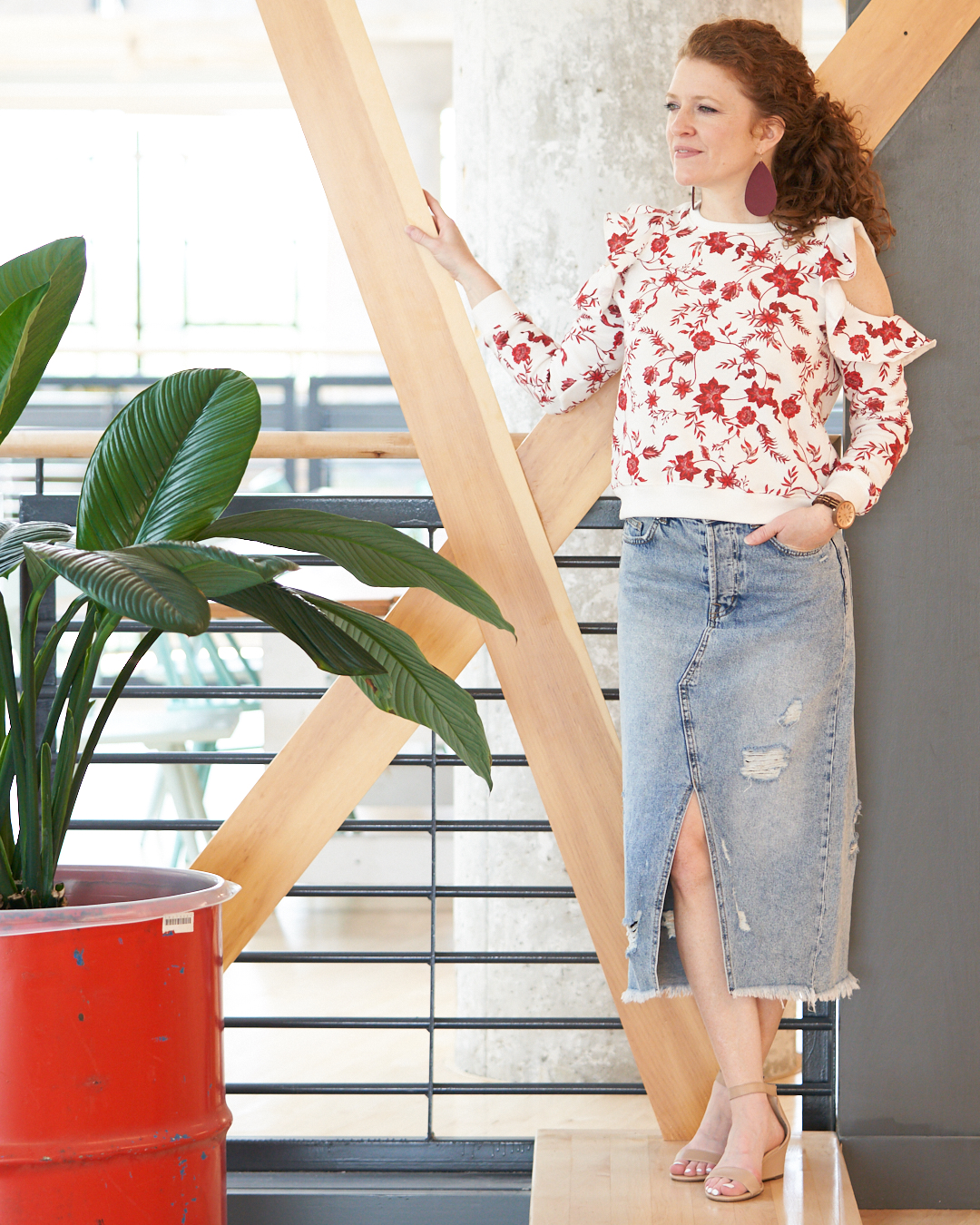 I know there are lots of ways to accomplish a wardrobe that will take you from summer to fall.  I wanted to make this as simple as possible for you.  At this point I am usually so excited about jeans and booties that I try to figure out ways to incorporate them into my summer wardrobe to transition into fall.  I hope you will do the same! Please let me know if you have any questions or comments about this. I would love to know what secret you have for transitioning into your fall wardrobe!
Thanks for reading!