Happy Fall! I can't believe we are already to October!!!  Crazy crazy crazy!  I was trying to get in a flat lay to life-styled post in September but it just never happened! These are my favorite posts so I decided to start October off right and bring one to you!  This one I am calling Fall Beginnings because I have already done a ton of outfits for fall!  I always want to provide inspiration for you before the season starts for two reasons; it gets you thinking about what you need (and want) and it helps you get motivated even though it is 100 degrees outside.
I remember my retail days when we would get wool sweaters in July! Yes July! As soon as we started getting those kinds of things in we knew we needed to start getting ourselves motivated or we wouldn't sell anything! Once August rolled around we would start wearing jeans and booties to show our enthusiasm for fall!  I don't think retailers are getting stuff for the next season as early anymore but by mid September stores are definitely ready!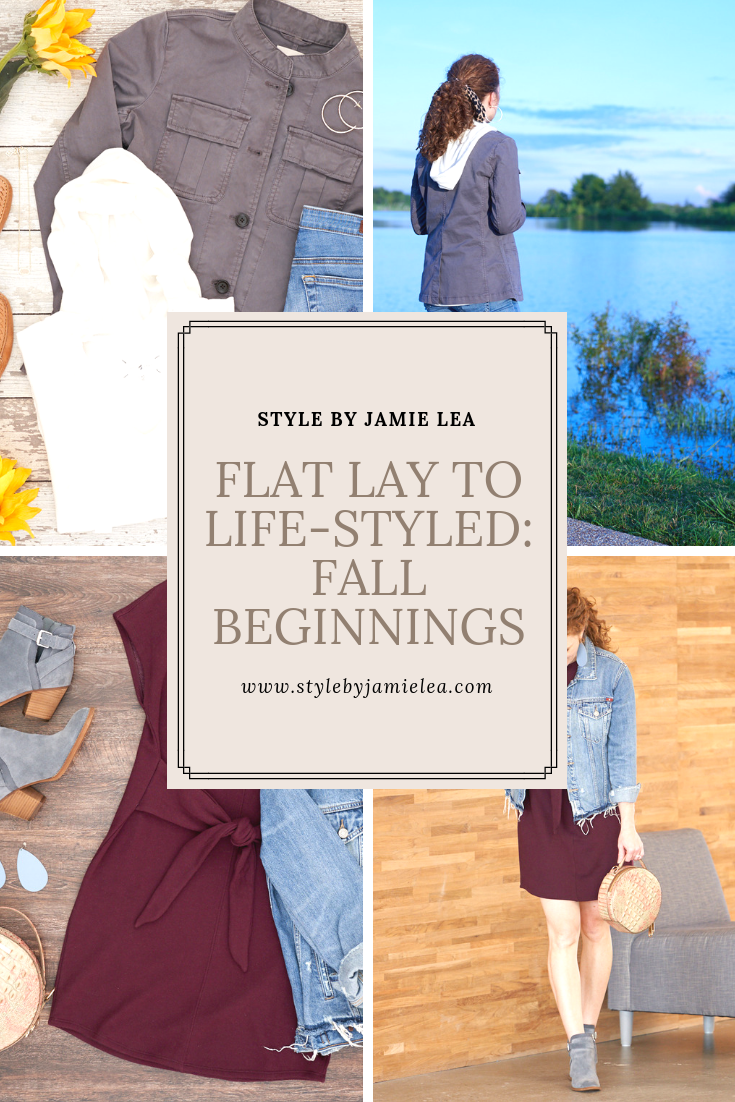 I am going to share five of my favorite looks for fall so far. These are very casual everyday outfits and are great for "warmer" fall weather.  It is so tricky to choose what to wear when it feels like fall but it's still 80 degrees. Temps are falling but it's not quite cold yet. These outfits are perfect because they are all layered and super easy to put together. I hope you enjoy the flat lay to life-styled comparison!
The Rusty Dress
This rust color is everywhere for fall! If we are not careful than everything we buy will be this color lol! I have to really purpose myself to not buy it or get the same thing in a different color.  One of the first pieces I styled for fall or rather fall transition was this rust colored dress. It really is a perfect piece that can take you lots of different places. Of course my favorite way to wear it is with a denim jacket and some high top sneakers!  Just for fun I wore my awesome leopard Nickel and Suede earrings with it.  If you want to see the other ways I styled this dress you can read my One Cute Dress Three Ways article here.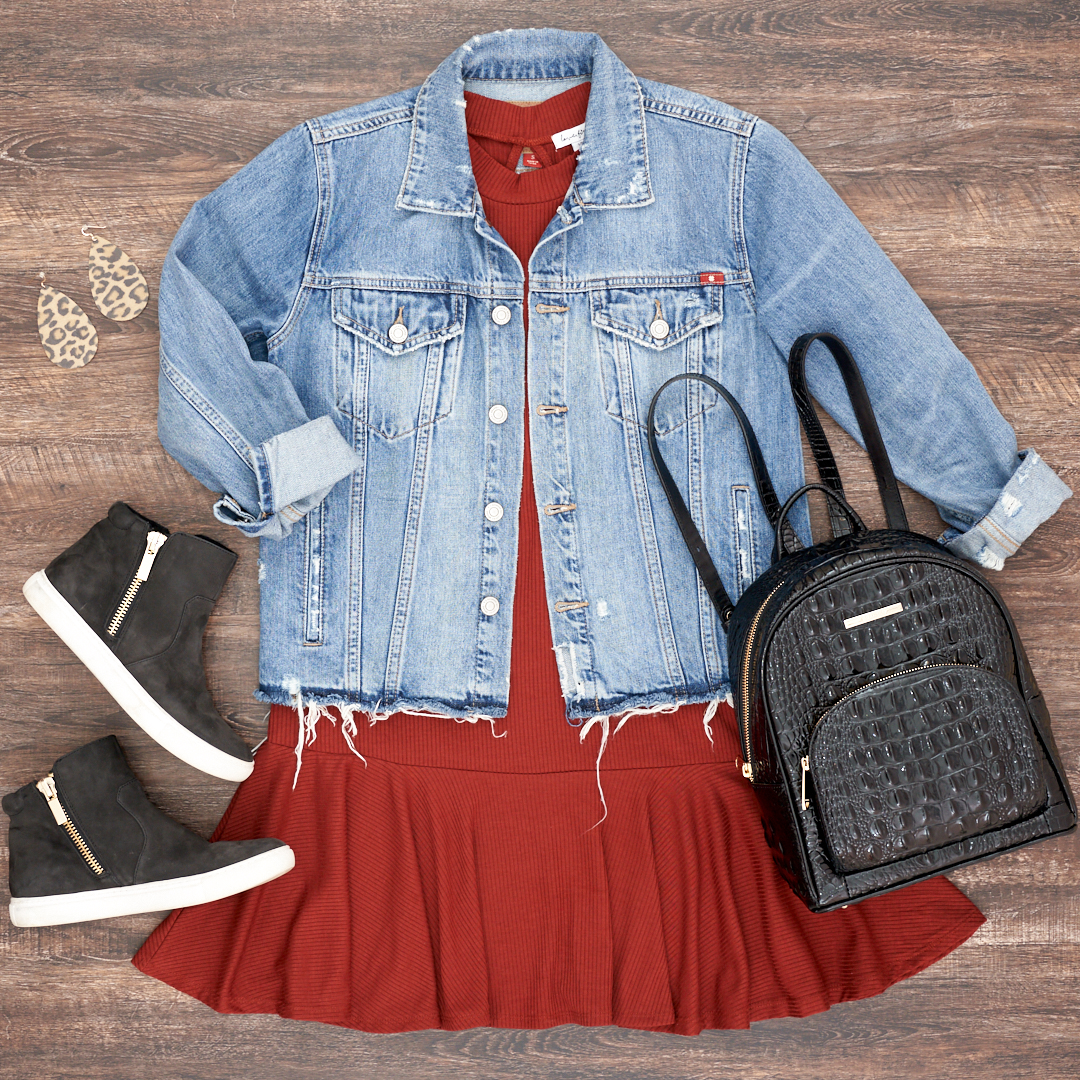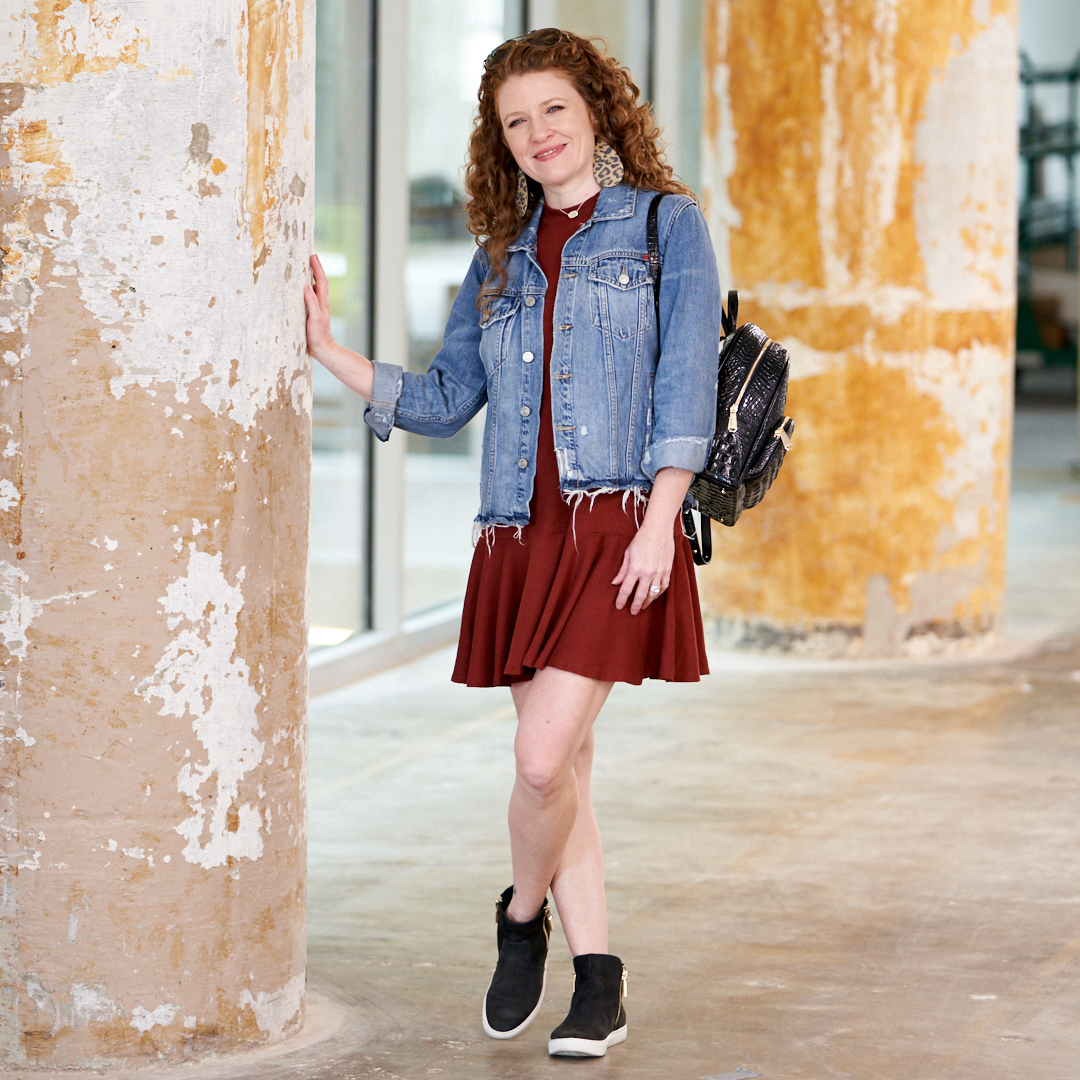 Preppy and Edgy
This look is one of my favorites. I don't know why but a bow blouse just makes me so happy! It gives me all the girly feels and total confidence when I am wearing one.  This may not be the same for you but it is such a cute style to wear.  My favorite way to wear a bow blouse is underneath a crew neck sweater or a jacket.  This gives off a preppy vibe and the faux leather skirt brings a little edge.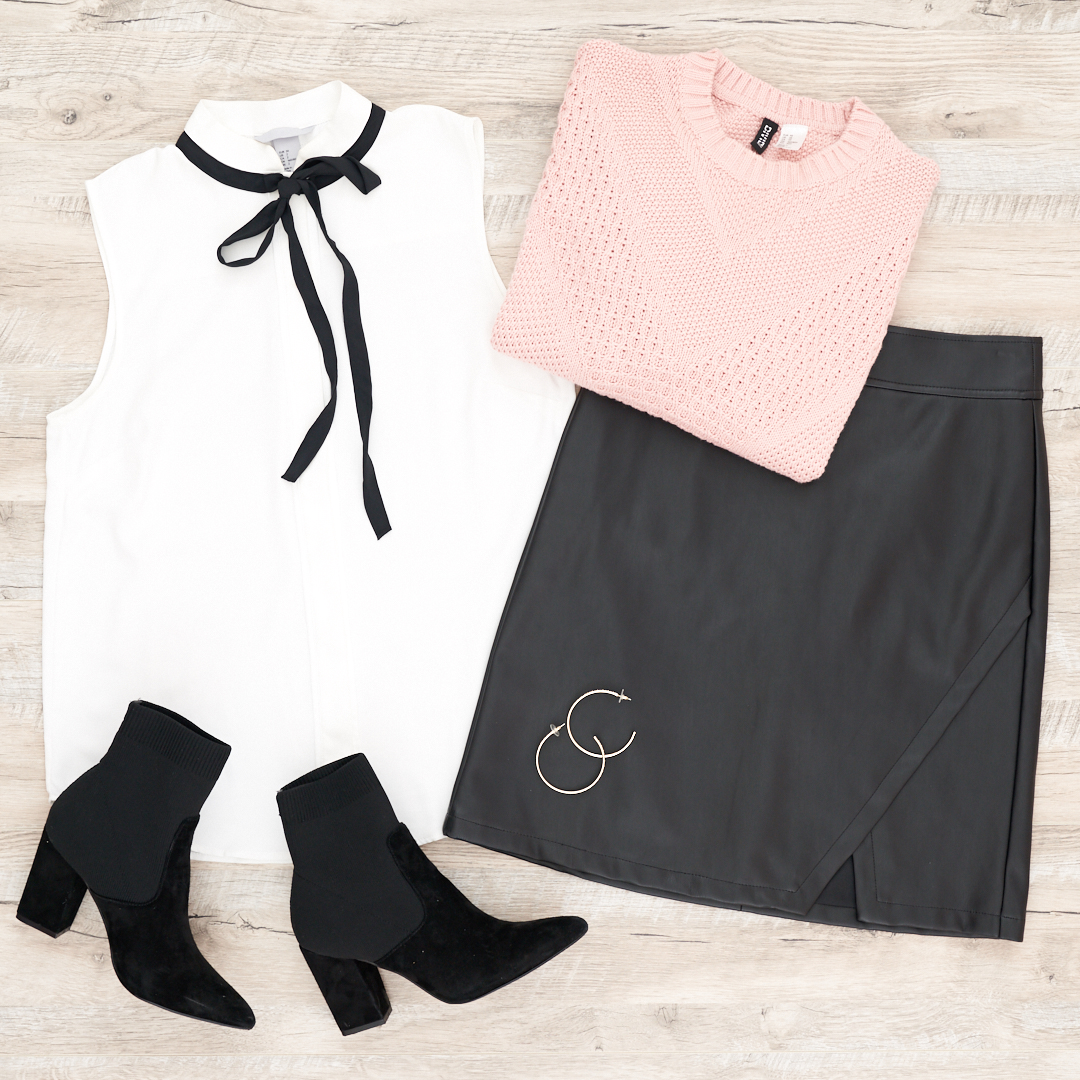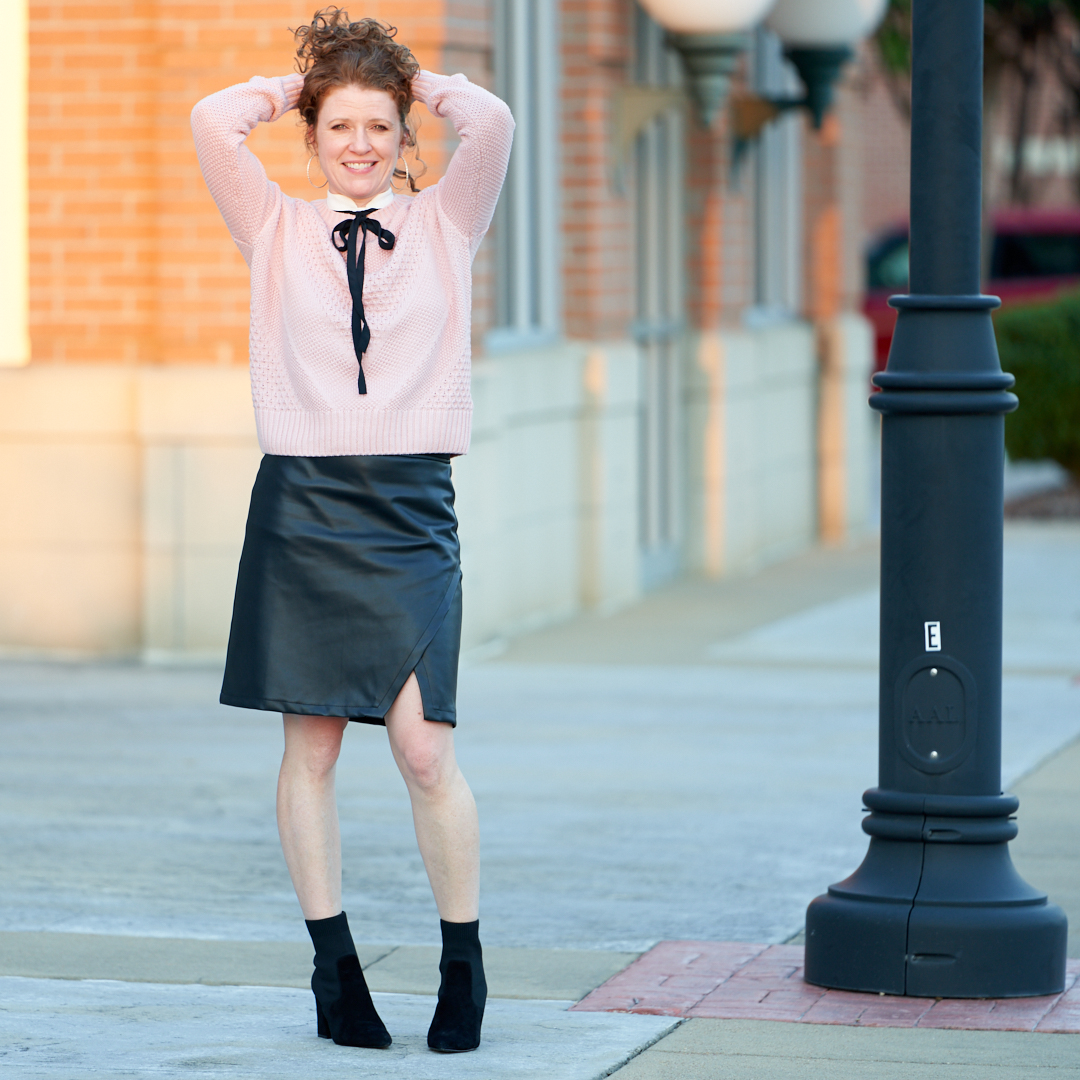 The Orange Trench
I could not believe the amount of people that loved this jacket when I posted it on Instagram.  I love a good trench coat but this one was simply amazing with all the fun details. First of all the sleeve is killer with the ties and second, the color will stop you in your tracks.  My favorite way to wear this is with a leopard print blouse and my denim midi skirt or even jeans!  The pop of leopard print was a game changer for this outfit. But if you are not digging the leopard you can do a dark floral or just a solid black or white. You can see it with a plain white blouse here!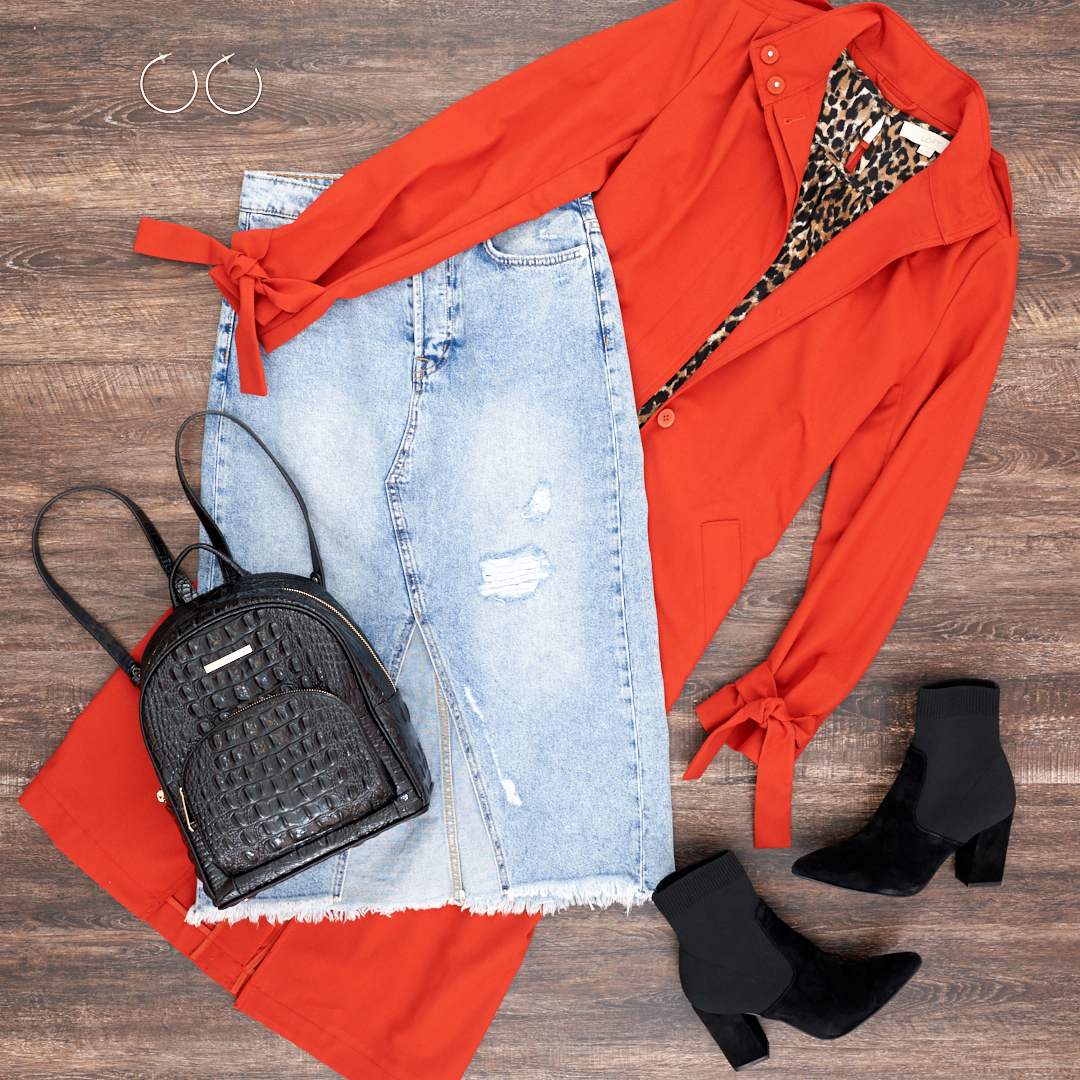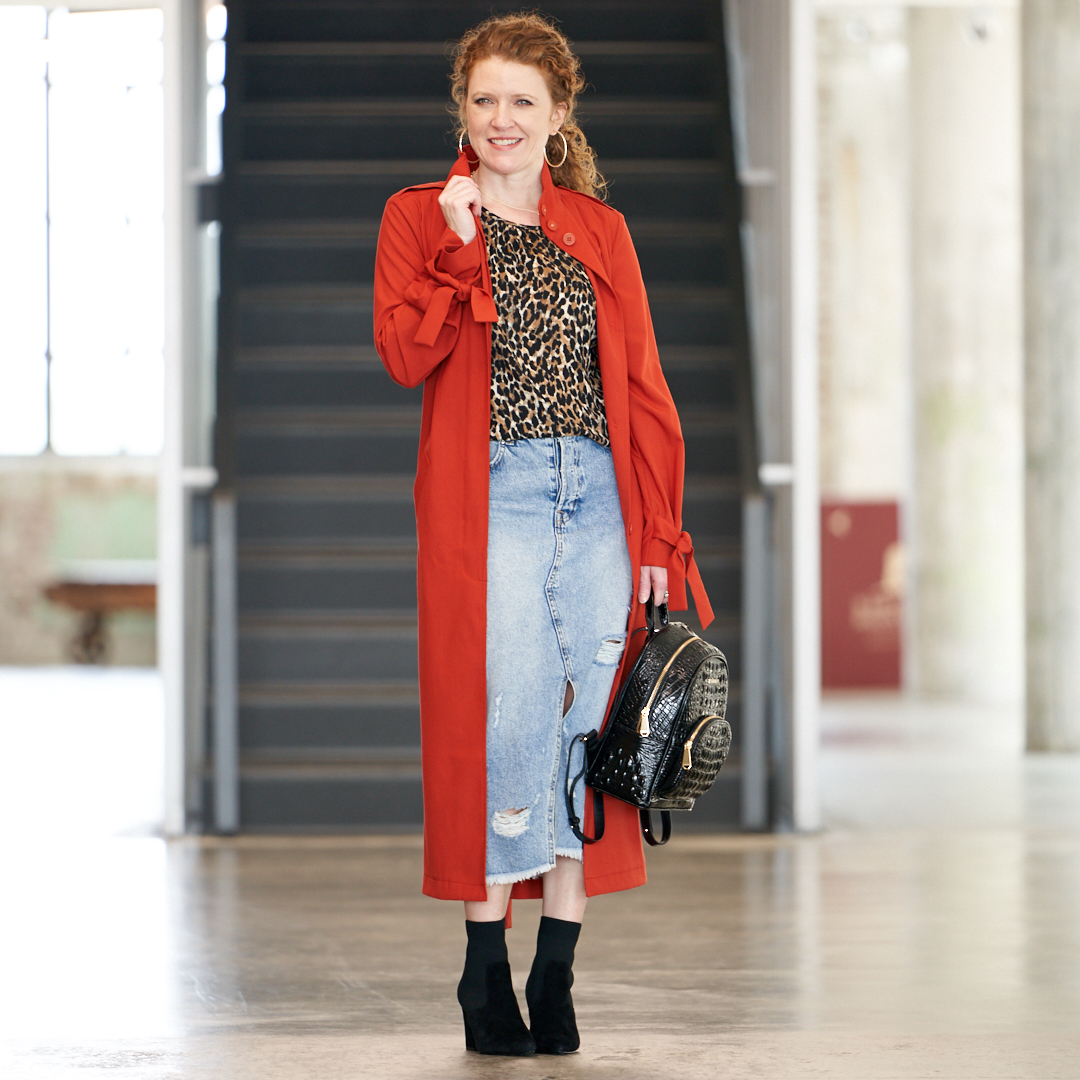 The Sweatshirt Dress
Everyone loves a good sweatshirt right?  So it just makes sense to indulge in a sweatshirt dress!  I am so in love with this one from Athleta! It comes in three colors (pink, grey and burgundy) and is so flattering on the body.  It ties in the front and if you look closely at the flat lay photo you can see the zipper for the pocket! Yes, it has a hidden pocket that is large enough to fit credit cards and keys! AMAZING!  I will be wearing this throughout the entire season because it is great layered with a jacket and leggings!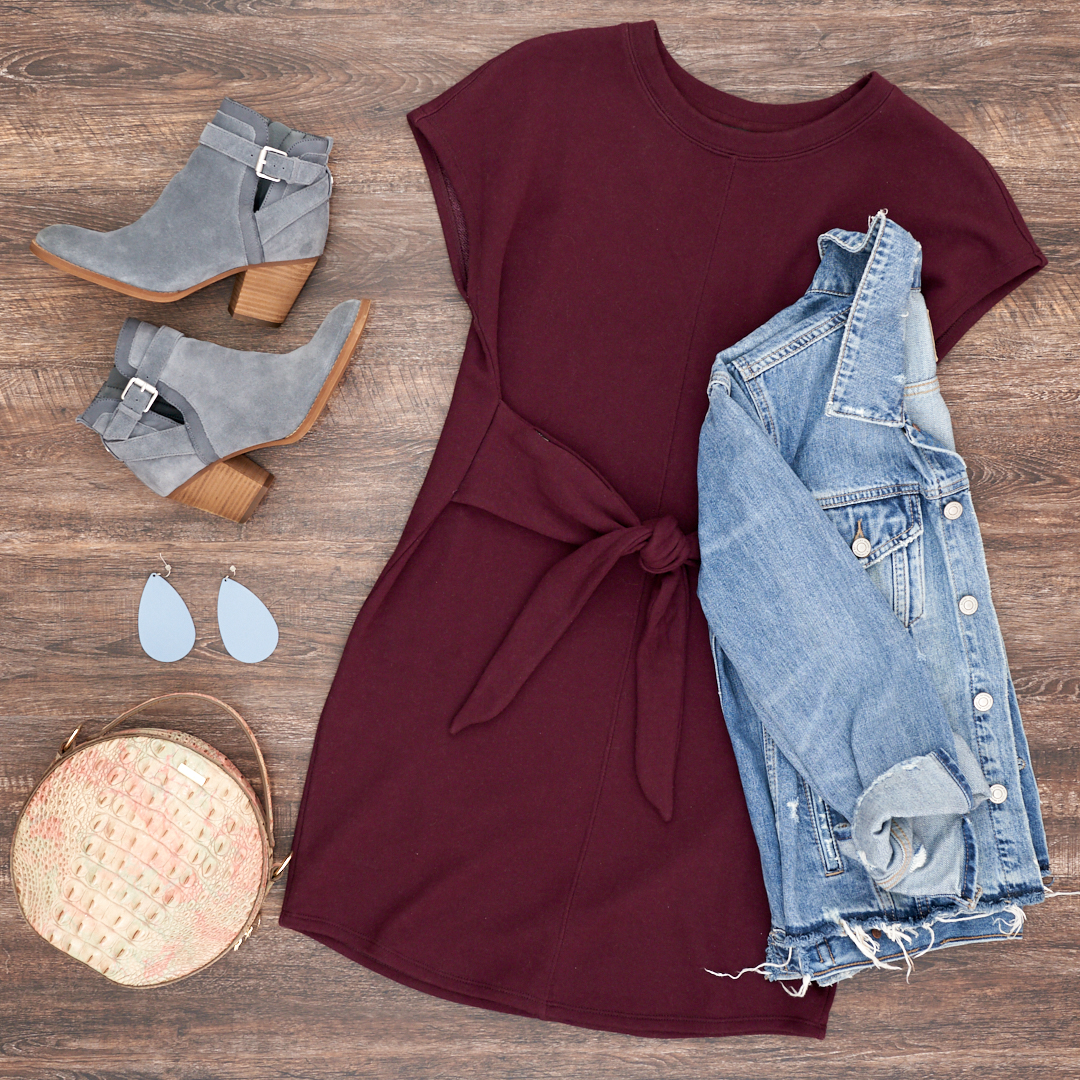 The Comfy Layered Look
This last outfit is a comfy layered look.  During this time of year, when the temps can still be warm,  I use light weight layering pieces like the ones below.  This is a 3/4 sleeve hoodie with a light weight cotton utility jacket over it.  I can just take off the jacket if I get hot and will still be cute.  That is key. Make sure your piece worn underneath the top layer will look good by itself!
If you are not into booties just yet than it's a great time to transition from those sandals to a close toe flat.  These Eastland Debora loafers are the perfect choice! They are easy to slip on and look so cute with so many different things.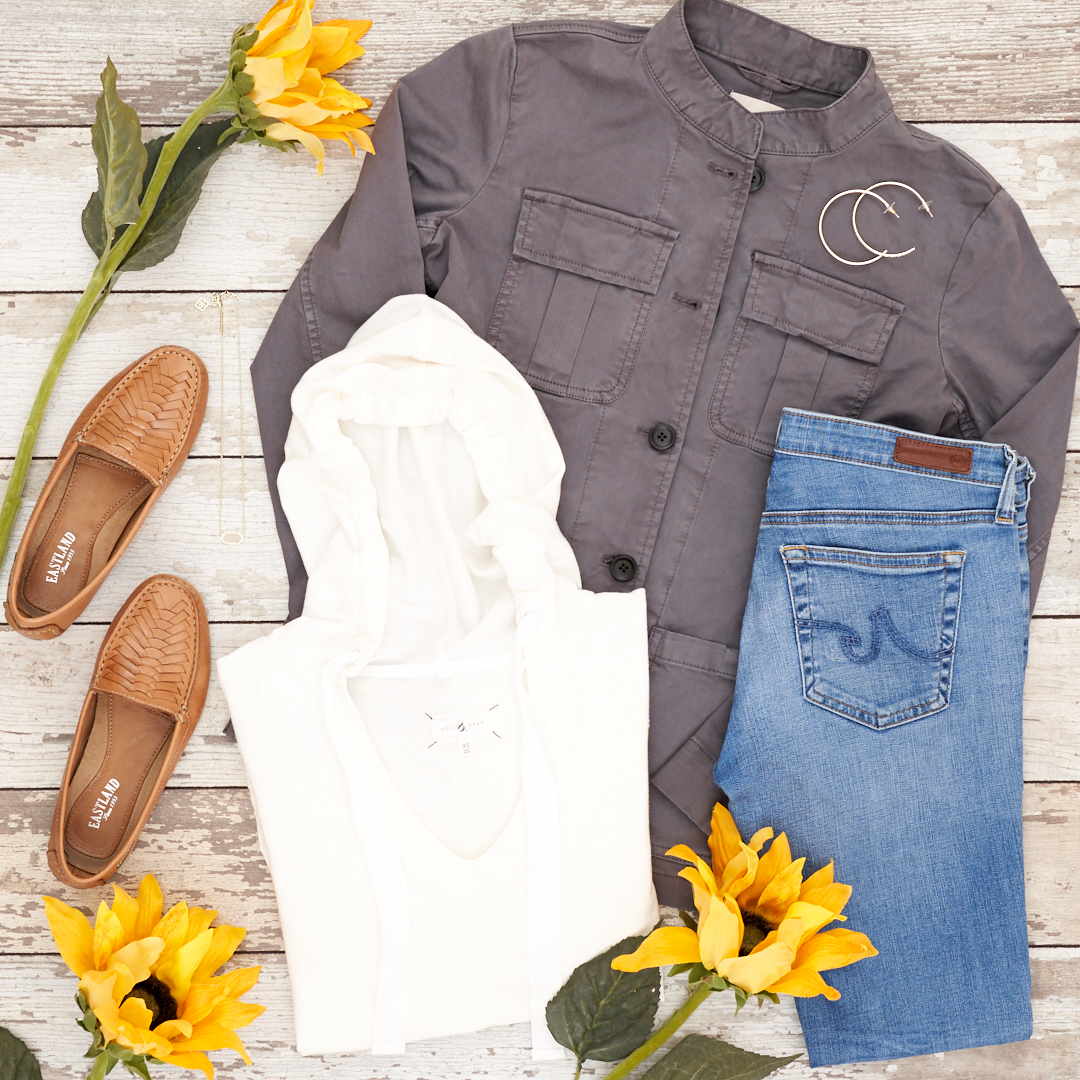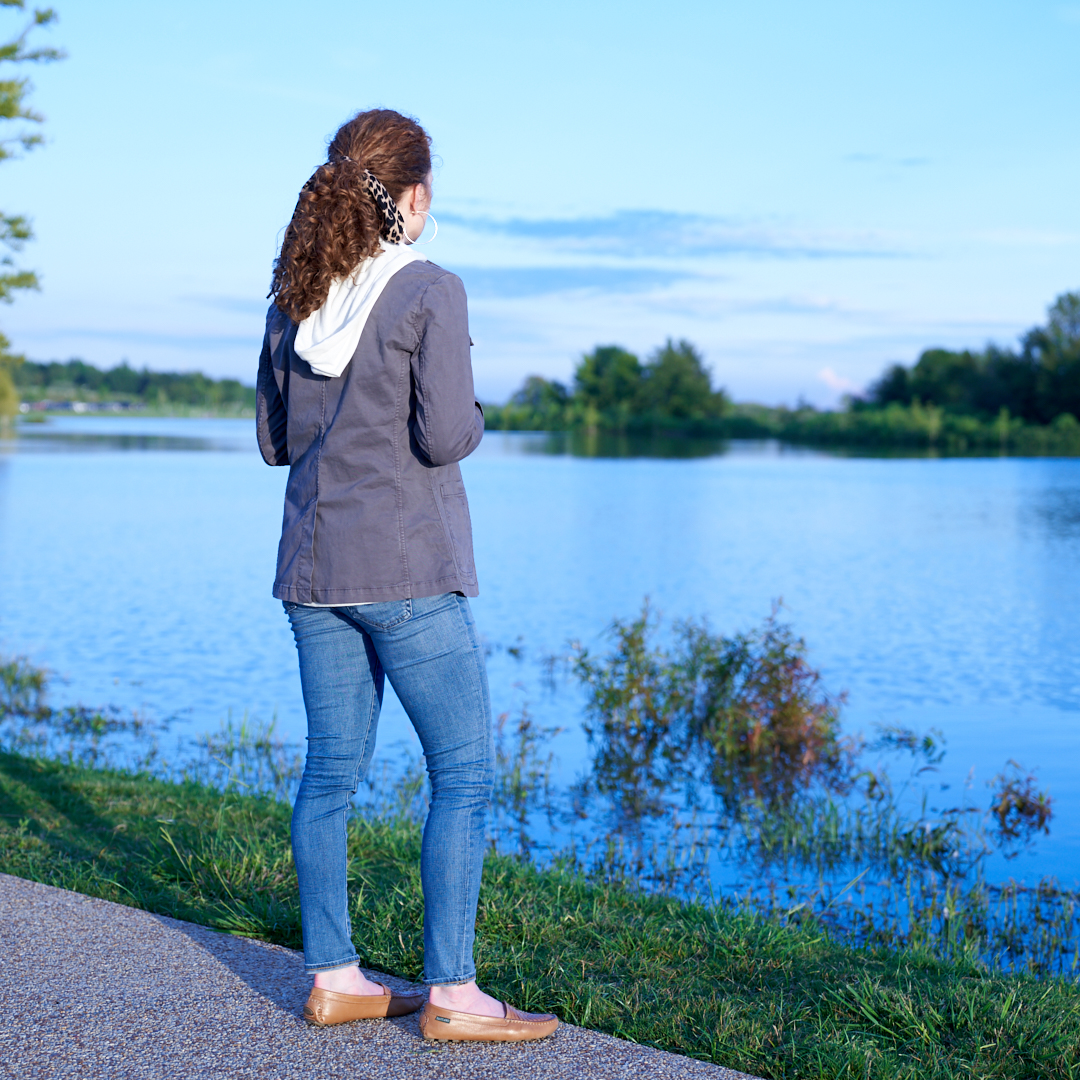 I hope you love reading these as much as I love writing them. It is fun to see the flat lay next to the life-styled version. Let me know if you have any comments or questions below.
Thanks for reading!