Hey again! I am back to tell you about a fun trend for the season that will bring you back to the 90's! The 90's wide leg jeans! Cropped or long, they were the it jeans to wear during that time. I am actually old enough to not only remember them but I actually wore them in my college years! I know for me when I have already worn a trend in past years it is hard to want to wear it again! So I would say I stepped out of my comfort zone with this one.  The reason why I decided to move forward with this trend is because I posted these on my Instagram stories and I had people messaging me how cute they were! When that happens you bet I am going to keep them.  I have yet to brave them anywhere except this photo shoot but as it gets cold I will be wearing them for certain. The 90's girl in me will be back in action!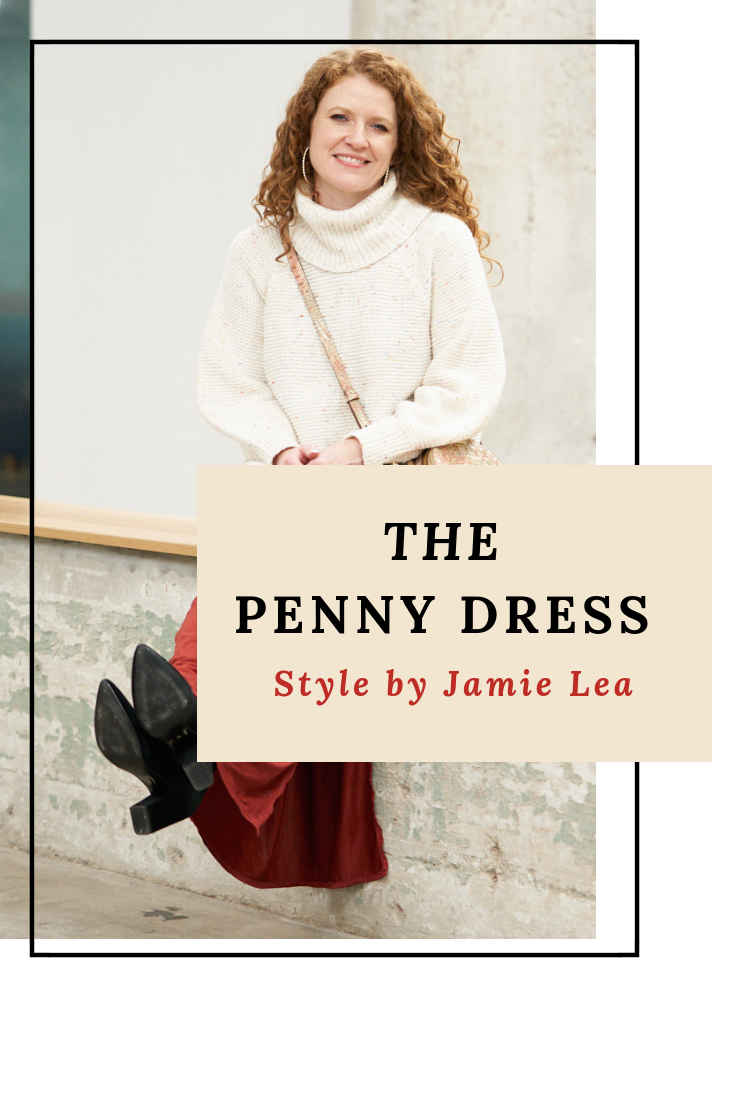 If you decide to venture out and get a pair for yourself, I have a few pointers on how to style them.  If you are short make sure you get a pair that is high waisted and try to wear a heel with them.  They look the best on everyone if they just clear the top of the ankle.  I honestly think after seeing all of these pictures that mine need to come up about an inch.  They look okay like they are but would be better a little shorter.  Also, find tops that you can tuck in.  Another fashion trend right now is to tuck in even your sweaters and sweatshirts.  I prefer a front tuck on those types of items and you will see an example below. Lastly, I would make sure what you wear on top is a little more structured and fitted to help minimize the bulk of the wide leg.
Total 90's
Not only did I decide to wear the semi cropped wide leg, I actually paired them with a glen plaid duster jacket! Yikes! What was I thinking!!! Now I am going total 90's from head to toe! I told you the 90's girl would be back in action and it didn't take long! I actually thought the jacket gave the illusion of being taller so it was a perfect pairing with these jeans.
This outfit would be great for a casual Friday at work and could even take you to a fun dinner with friends or your significant other.  I even love the idea of wearing the jeans just with the tank if you wanted a little bit dressier version for a night out.  Throw your hair up and add some dressier earrings and you are good to go!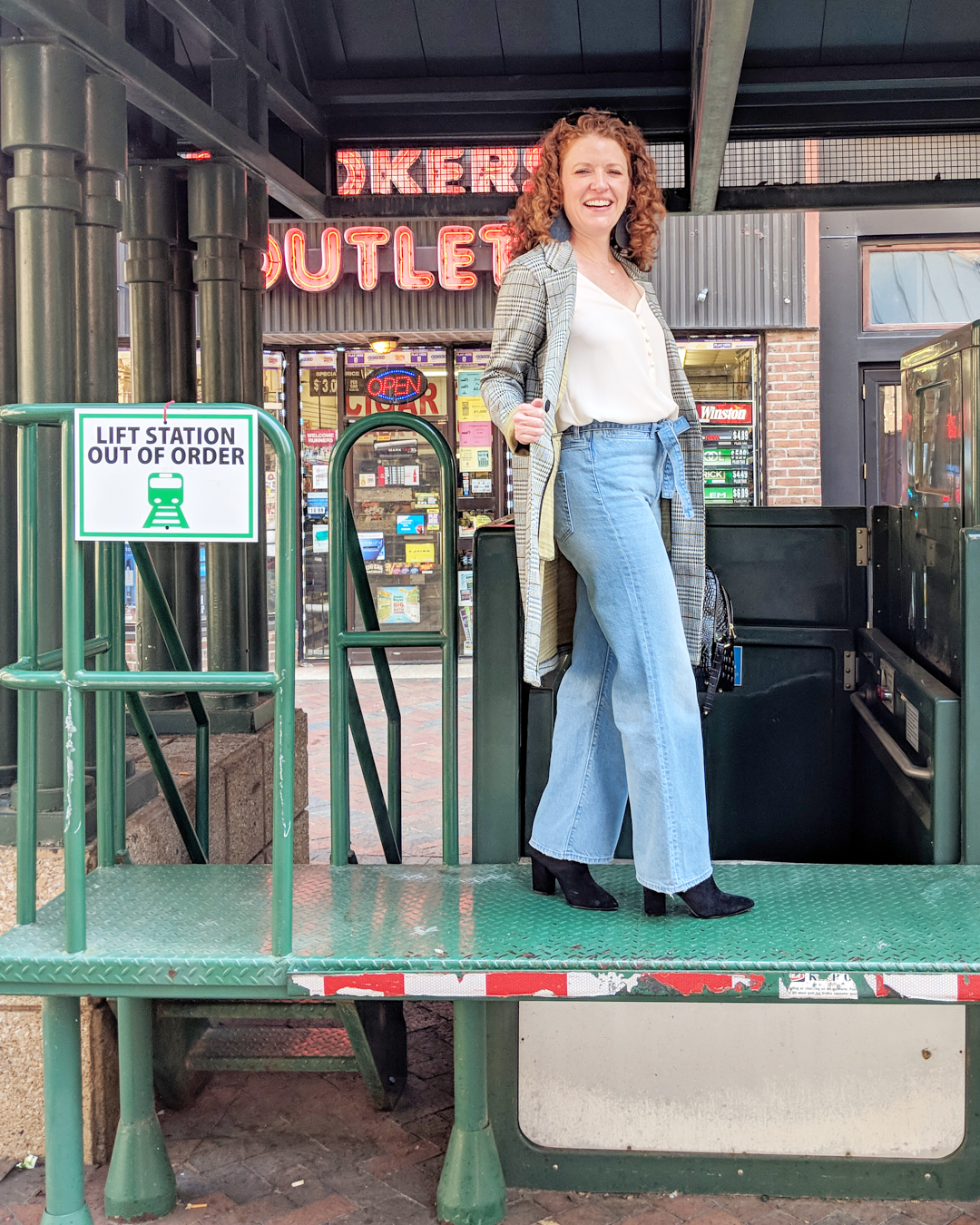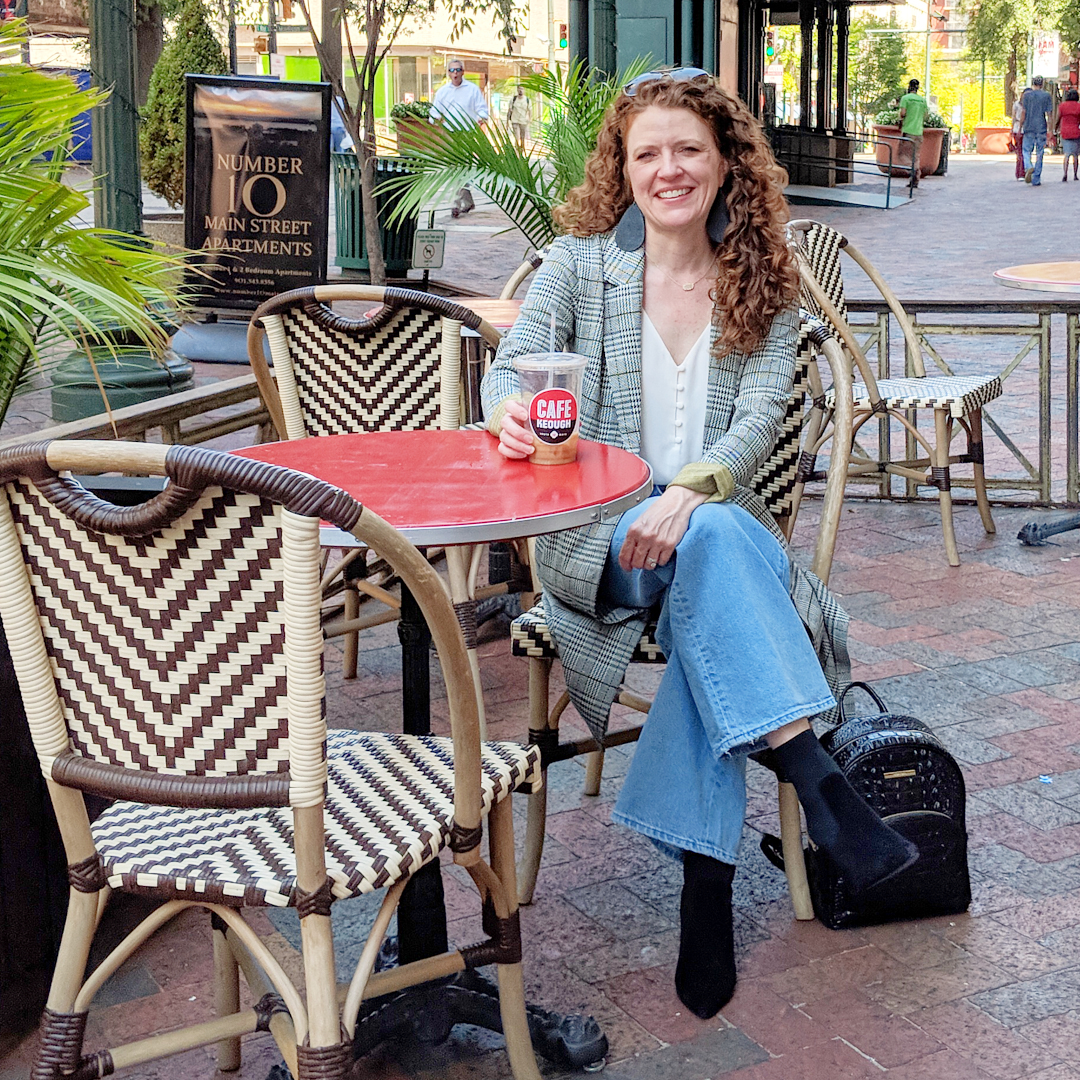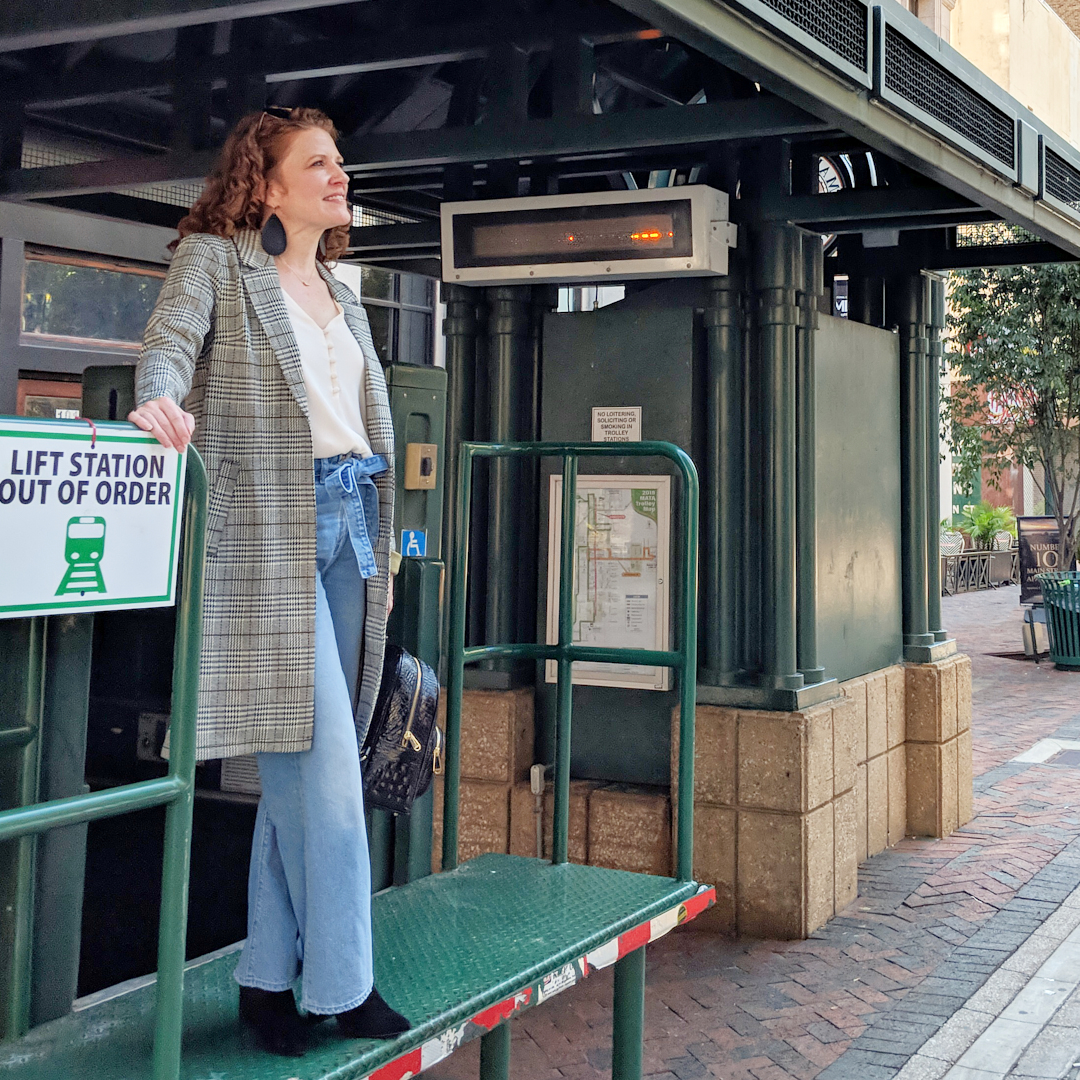 Easy Casual Everyday Outfit
For some reason I just could not allow these wide legs to just be plain Jane.  I put on this crew neck pink sweater and just tucked the front of it in so you could see the tie waist of the jeans.  I though it was really cute and simple but thought it needed a little extra edginess added to it. To accomplish the "edge" that I like to add to all my outfits, I added a floppy hat and my leopard print earrings.
I would enjoy wearing this to a casual event, dinner or even out and about for a shopping/errand day! I always like to look cute but be comfortable when I am out, so this would be the perfect outfit for that.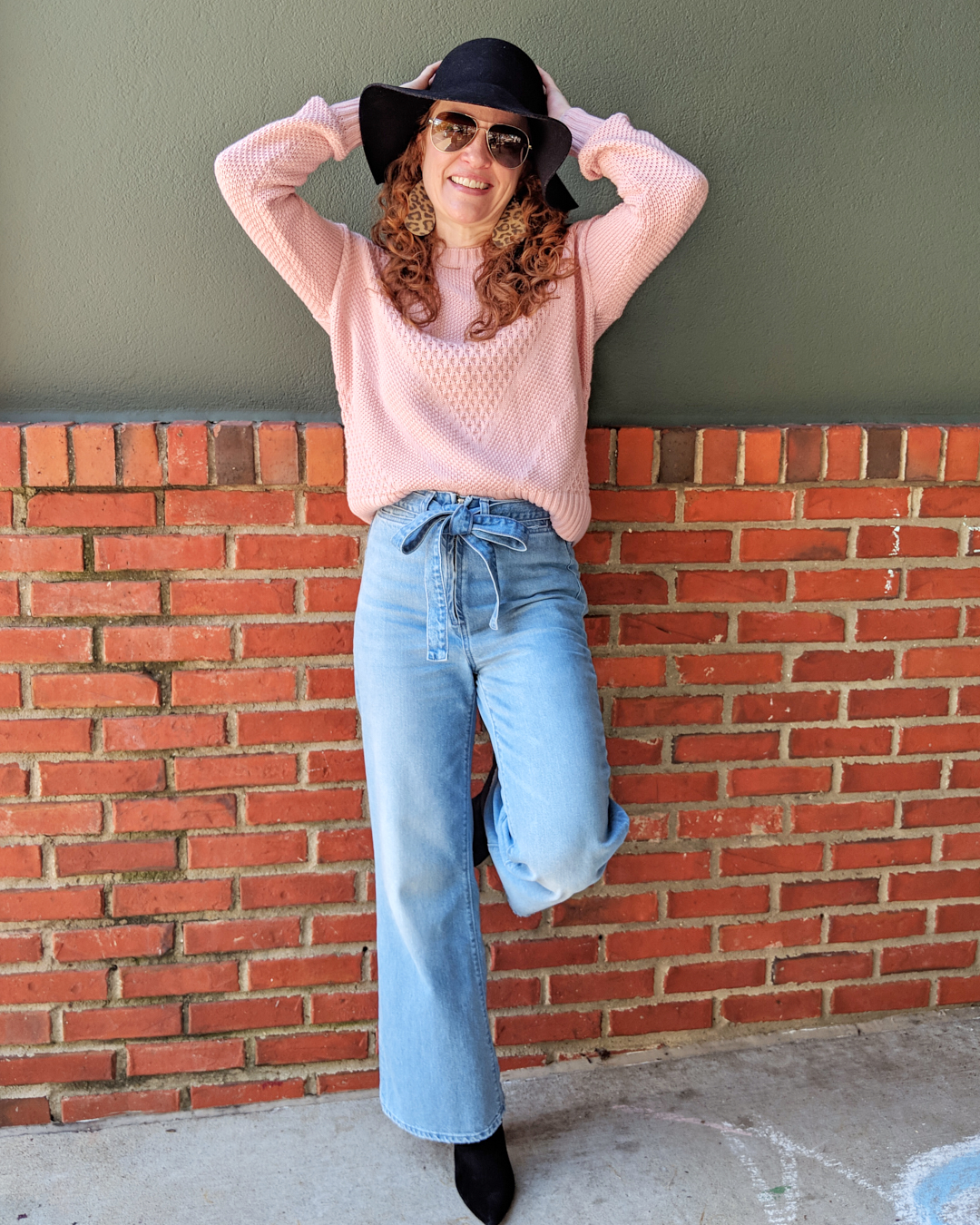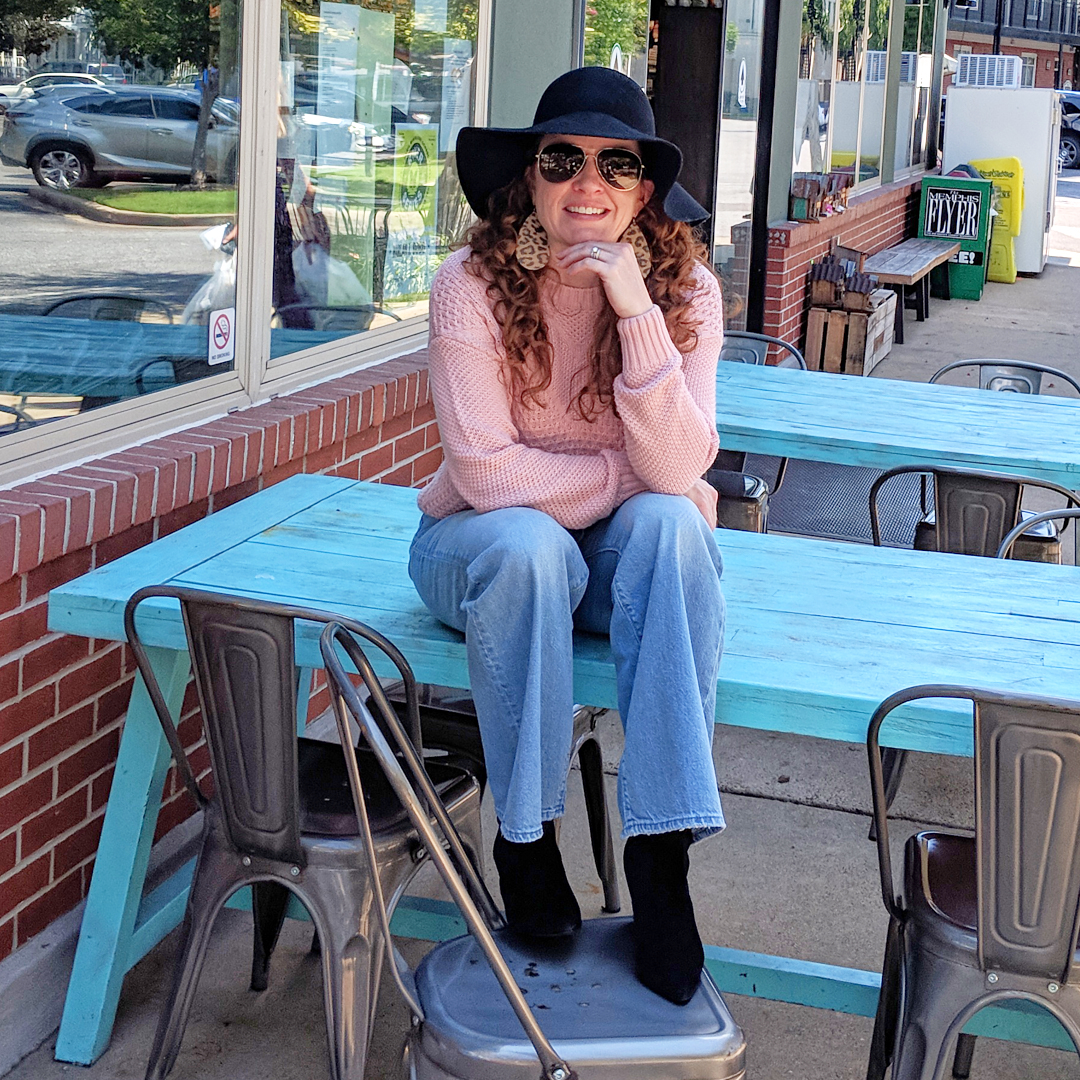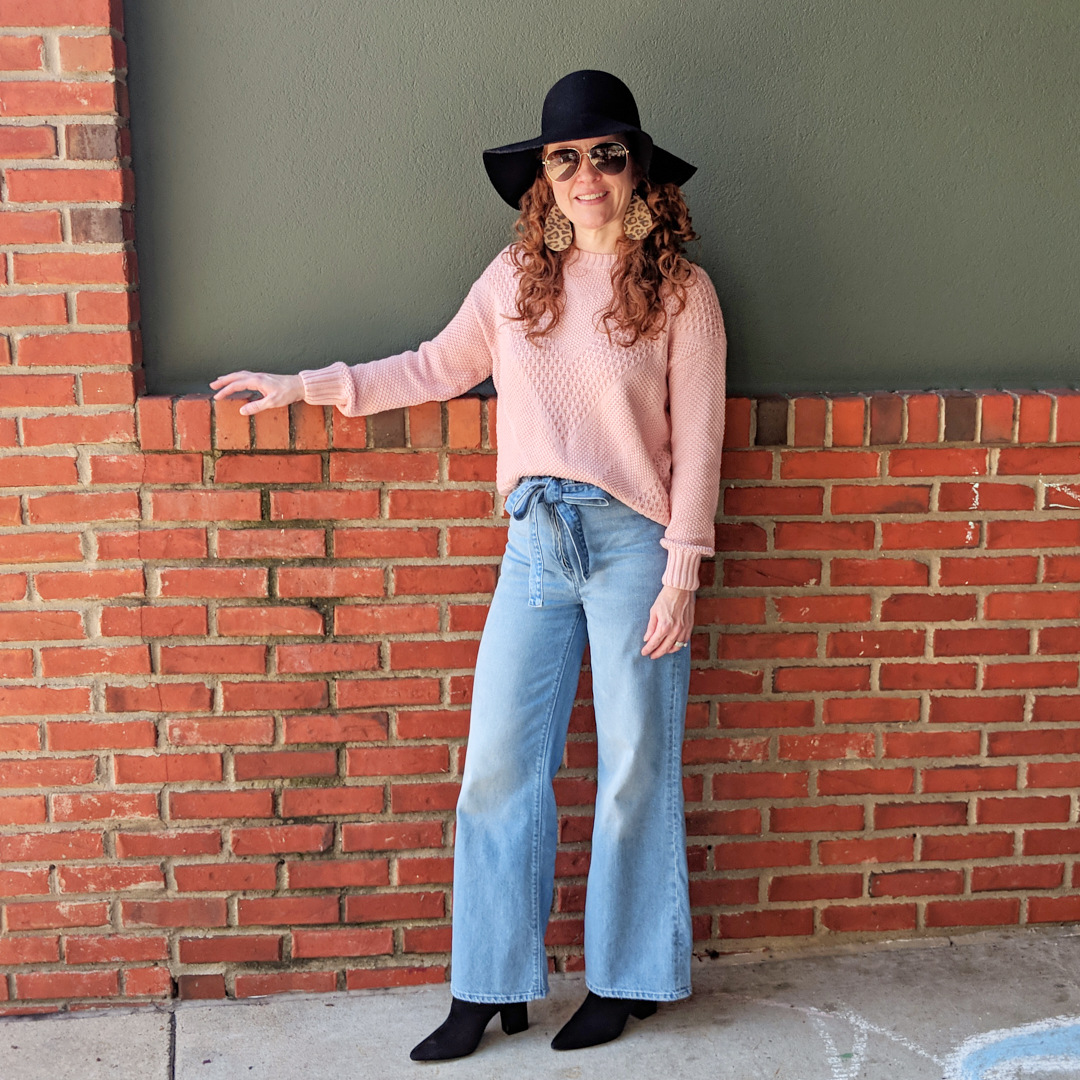 Hipster Street Style
Well, these outfits just keep getting more interesting don't they!  I actually improvised at the photo shoot and decided to put the sneakers with this instead of my booties.  I actually liked this outfit the best out of them all because it is the most casual.  The high waist on these jeans also gives the illusion that I am taller because it elongates the legs so I think that is why this worked. The funny part about this is without the heel the jeans actually come to the top of my foot, lol.  You probably wouldn't even know that they are supposed to be cropped!
I added two other hot trends for the season to this outfit with the pink baker boy cap and the camo print jacket.  These are both fun pieces that I will be wearing through out the season. I was actually having a really bad hair day so this hat was the perfect solution and can be added to any casual style! This is another great outfit to throw on and be out and about for the day!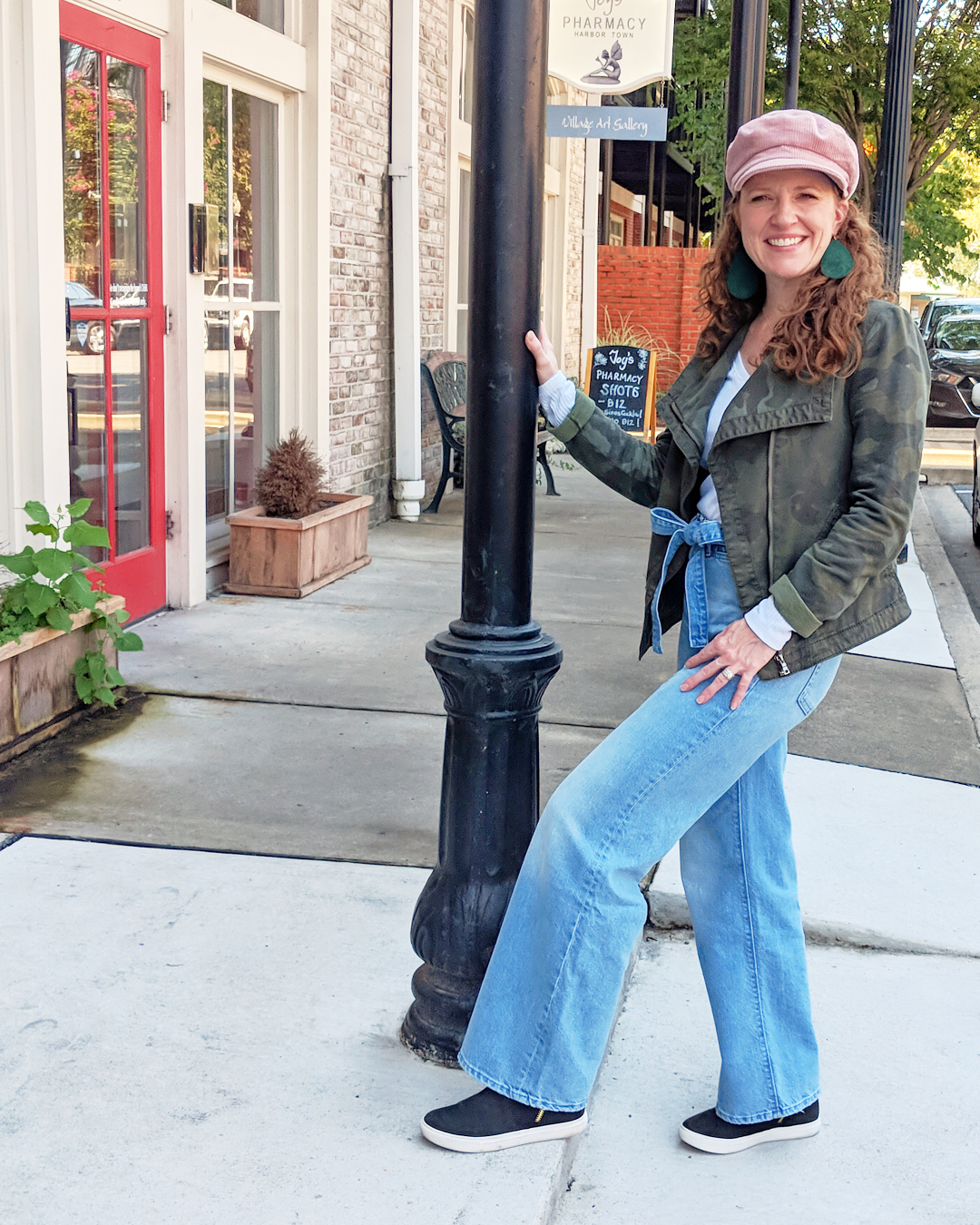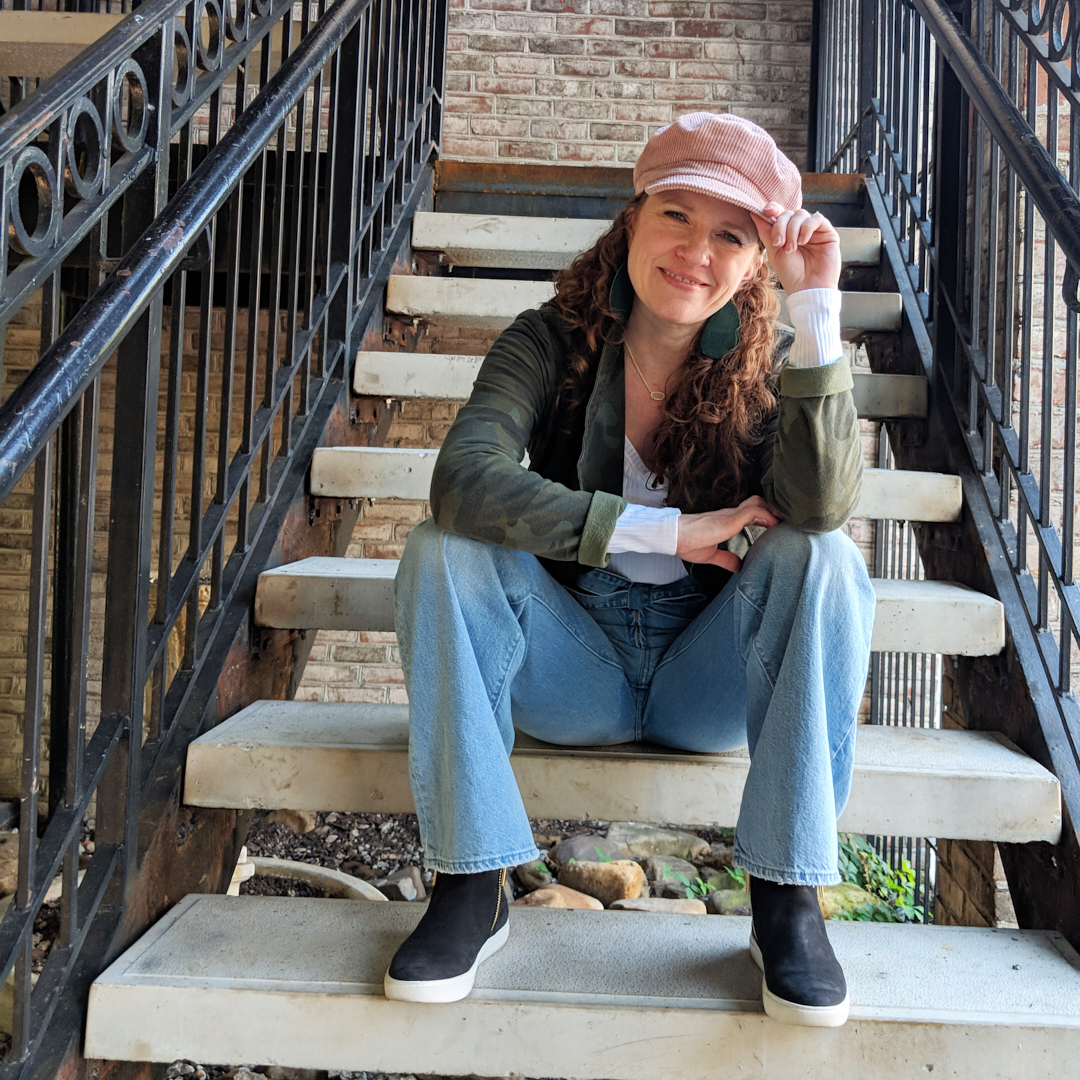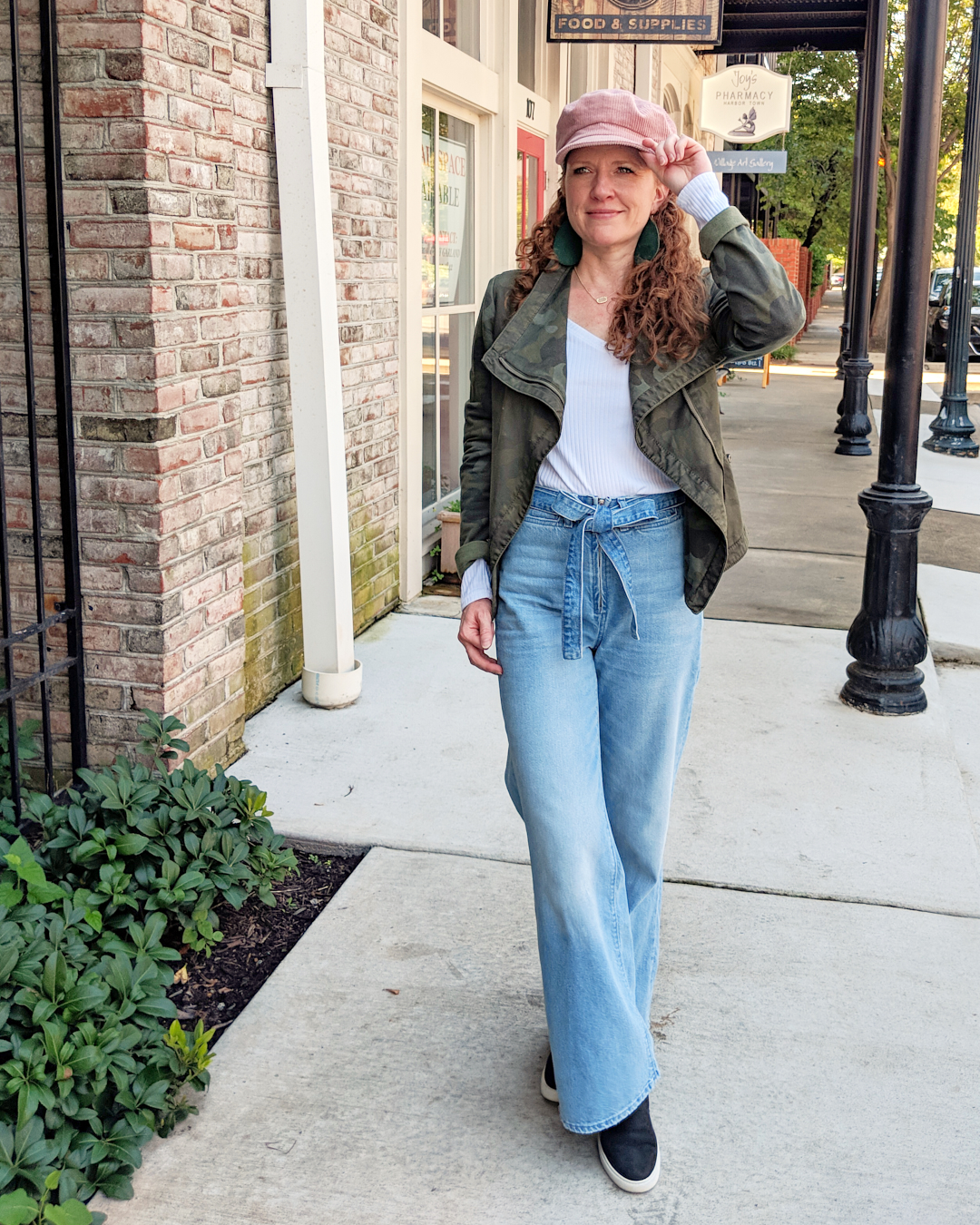 Well, I hope you learned what to do and what not to do when wearing cropped wide legs!  Sometimes you just have to go with it and make things work for your own personal style.  I feel like if you are okay with them being a little longer than that is okay too as long as you have that high waist to compensate for it and tuck your top in!
I would love to know if you think you will be taking on this trend for the fall/winter season in the comments below.
Thanks for reading!