Hello ladies! Fall is definitely now upon us! I am seeing fall styles all over social media and it makes me so happy. I just wish the weather would cooperate! I am all about preparing for when it does and that is why I start focusing on it so much earlier.   I want to be in my fall clothing as soon as the temps let me!  I am trying to help you do the same.  For that reason I want to talk about coats today.  One of my new favorites being the trench coat.  There are so many different ones available and they are perfect for that transitional time moving into fall.  I would not recommend this for winter unless it is pretty mild in your area.
This type of coat or jacket layers really well because of the loose easy fit of it.  Not only as a coat, but these also work very well as outfit finishers.  Today I will show you two great ways to make a trench coat an outfit finisher.  Feel free to let me know what you think by leaving me a comment at the end of the post. Also, if you have not subscribed to my blog please do so in order to keep up with what's going on at Style by Jamie Lea.
Leopard Print Mania
I decided to style this coat two ways for you.  The first styled outfit is with leopard print! Look out everyone because this fall leopard print is in overdrive. It does not discriminate so you will see it in shoes. pants, tops, jackets and accessories.  Like I said, it does not discriminate. I actually held onto everything I had that was leopard print over the years and this top was one of them.
I absolutely love this orange/red trench coat layered over the leopard print.  I thought both pieces complimented the other and made each other look even more attractive.  I added the denim midi skirt to keep it casual but still fun.  I wanted you to see that you could do a midi skirt with a long jacket like this. They end at almost the same spot so it worked perfectly for me.  I added sock booties with a heel to give me some height. With a long jacket like this I feel like you need to add a heel if you are shorter, I am 5'4″, so the jacket doesn't overwhelm you.  There needs to be some space between the jacket and the floor lol!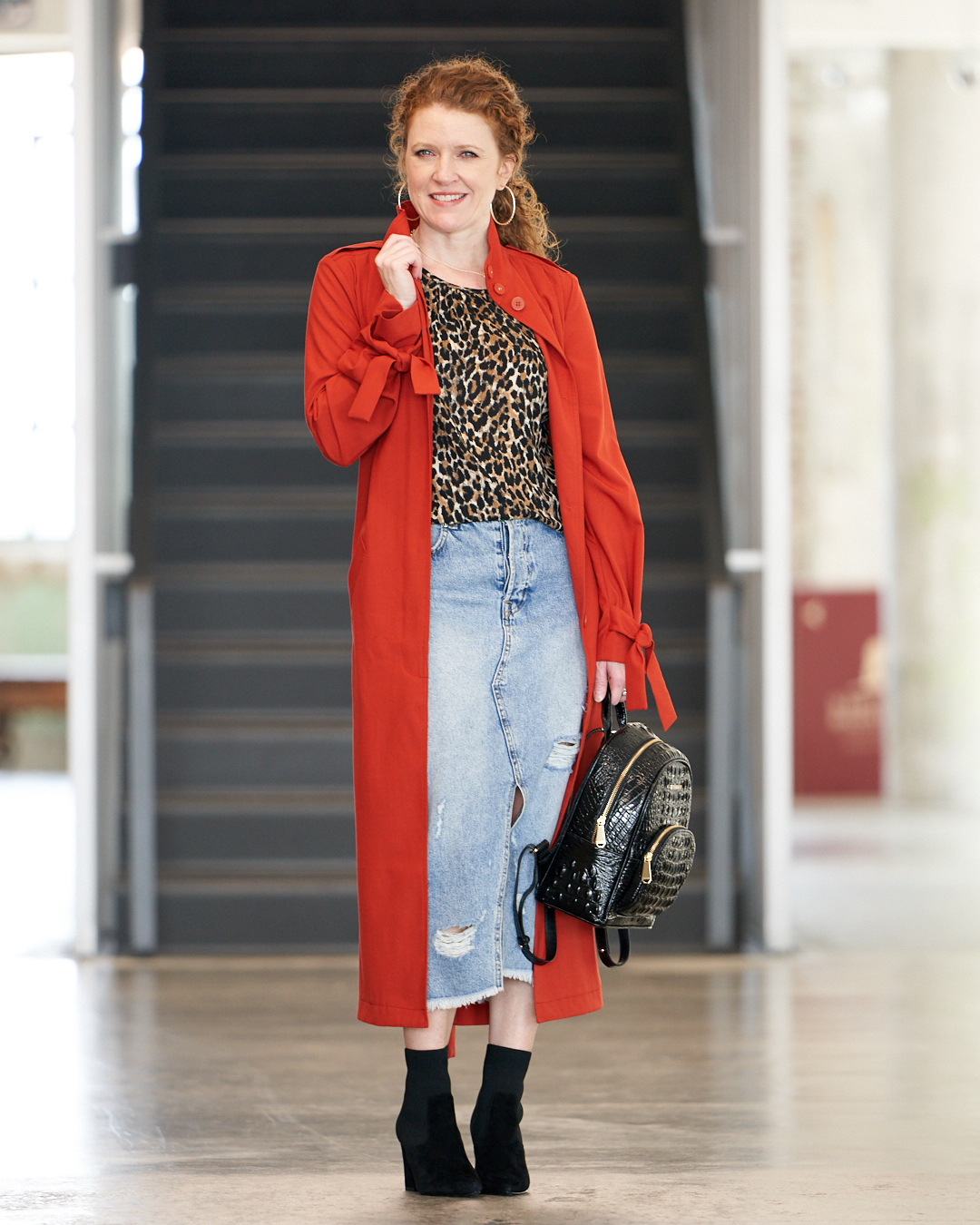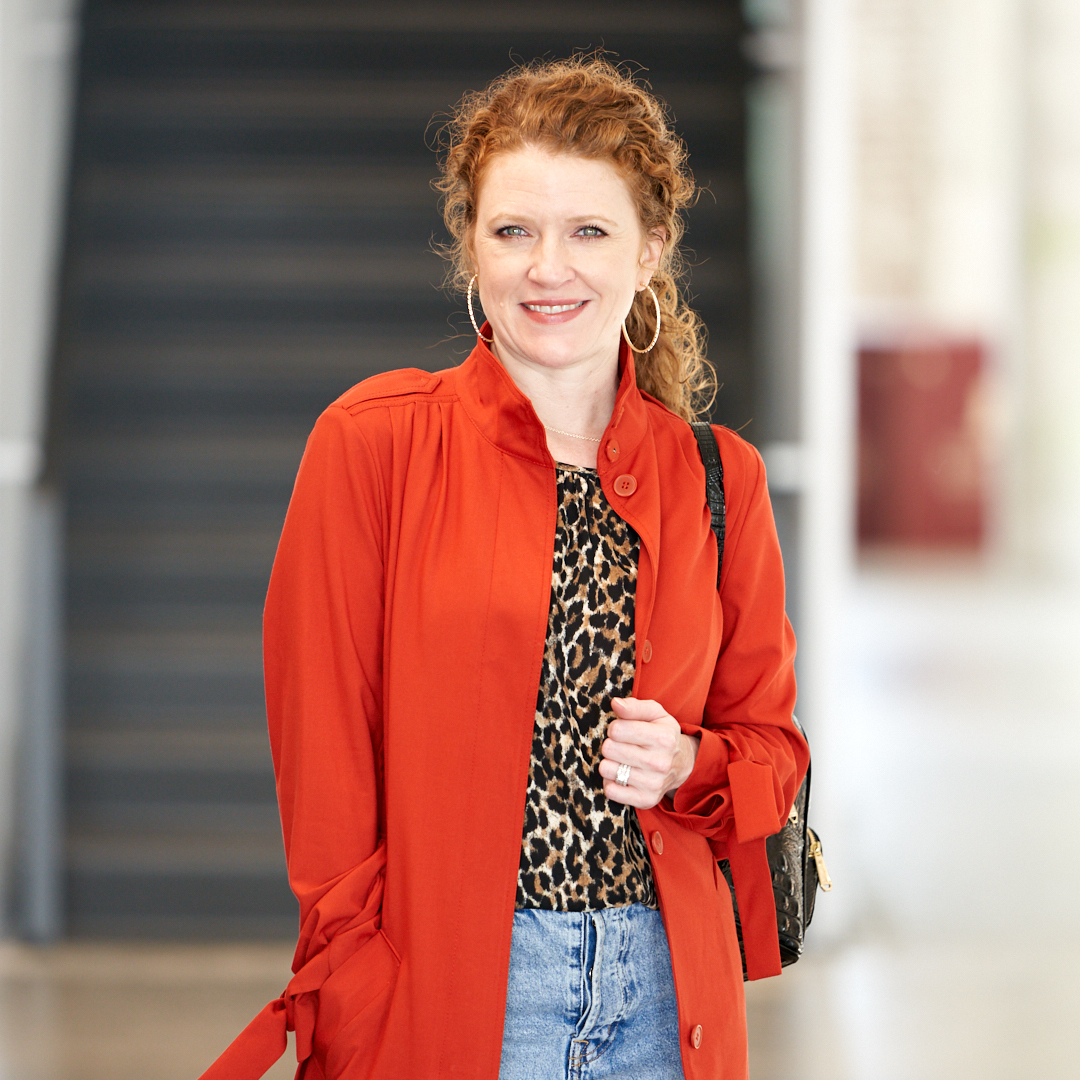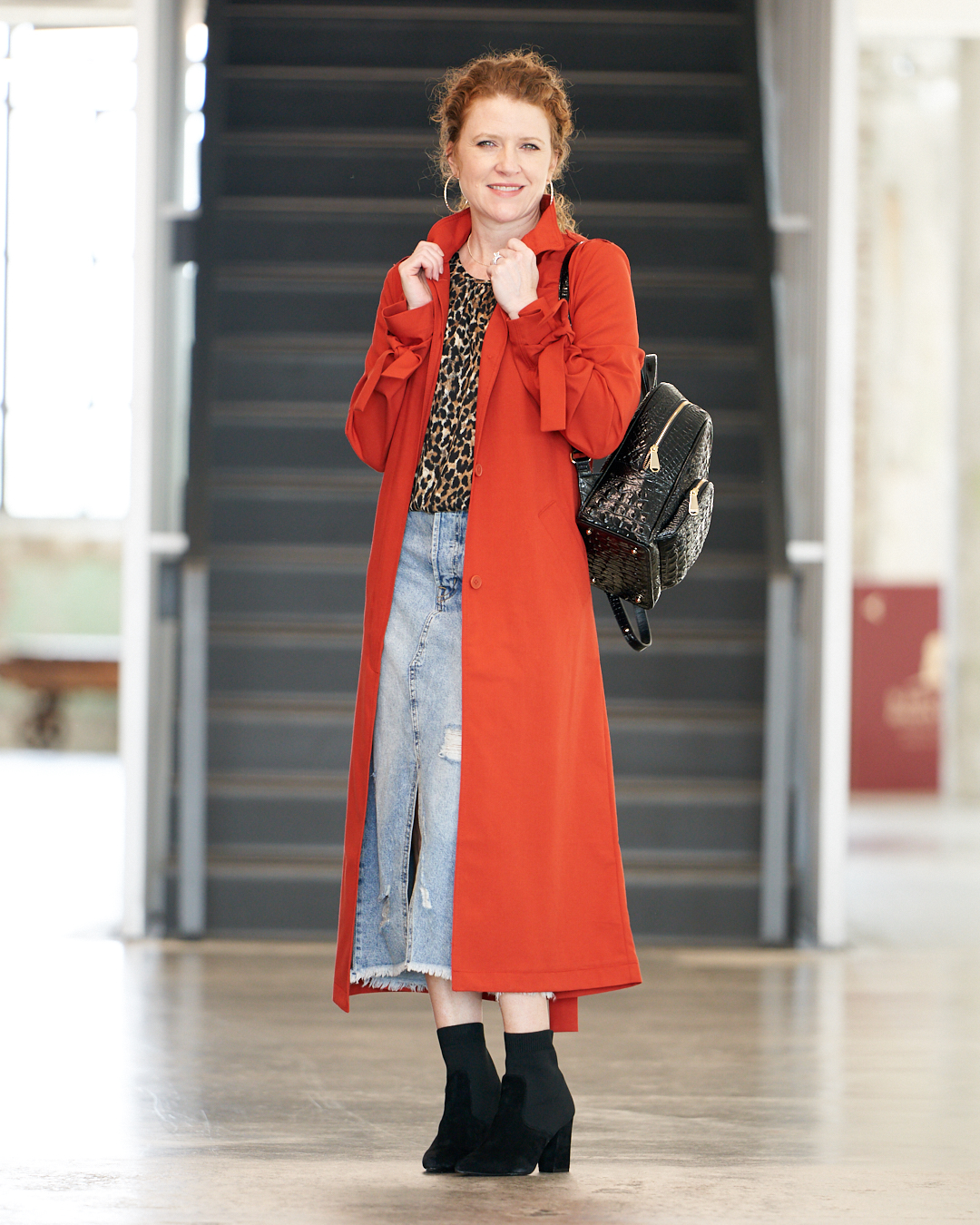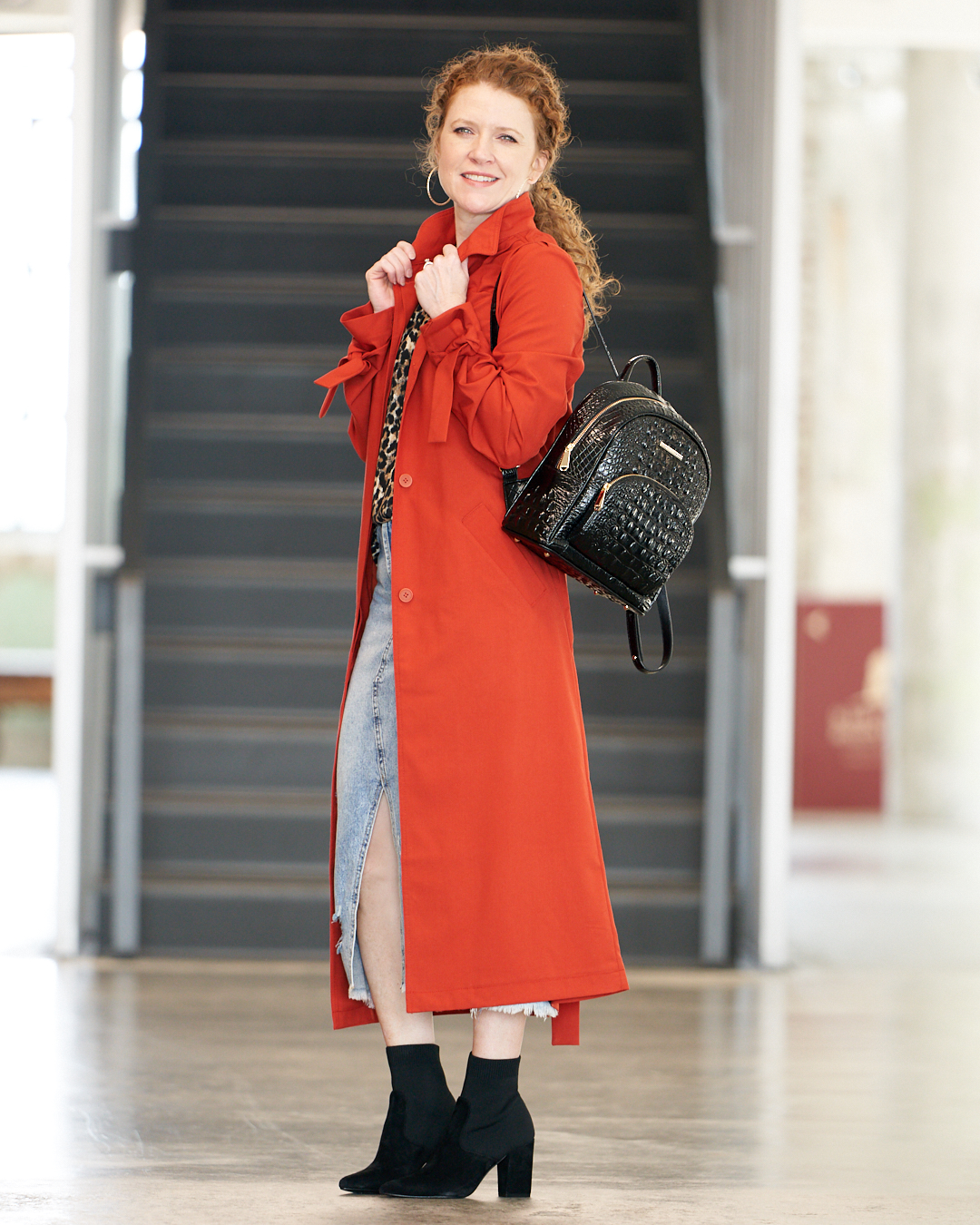 Excitingly Simple
I really wanted to put something together that I thought you all would already have right in your own closet. I am assuming everyone owns a pair of jeans, white shirt and some booties or boots.  This outfit is so simple yet so exciting!  I took a white button down blouse from my closet and tied it in the front. This is actually the cool thing to do this season. Tie your button downs and your t-shirts for a different updated look.
If you do not have a pair of ripped jeans than a regular skinny jean will work just fine!  Add some cool booties or boots in black, brown or gray and you are good to go!  To me this outfit is so chic and can take you just about anywhere. I love simple outfits like this because the impact they make is not simple. They are attractive to people and appear much more complicated than they are because they look so put together.  That's why I try to remind you to not over think it.  When we over think our outfits they turn into a disaster!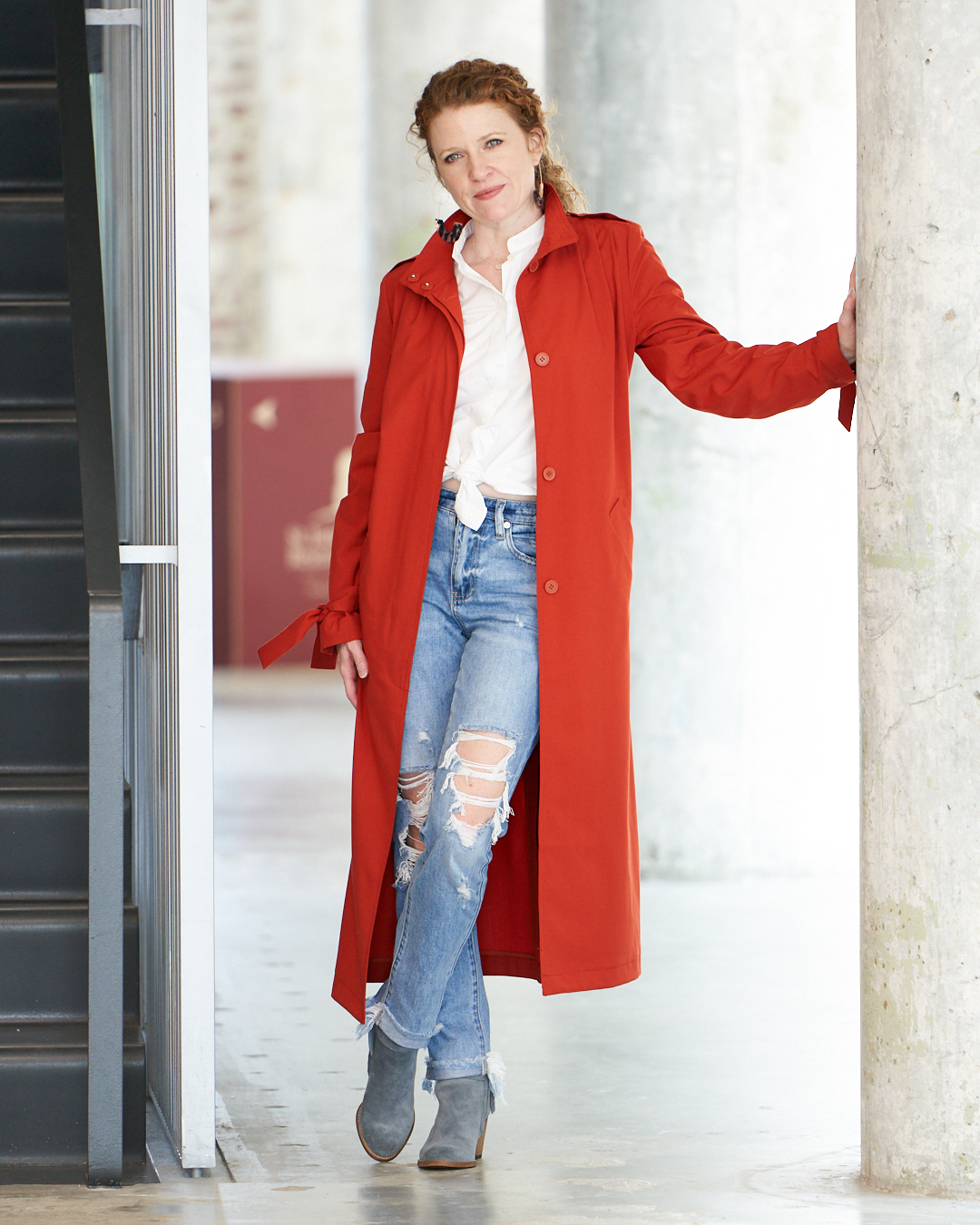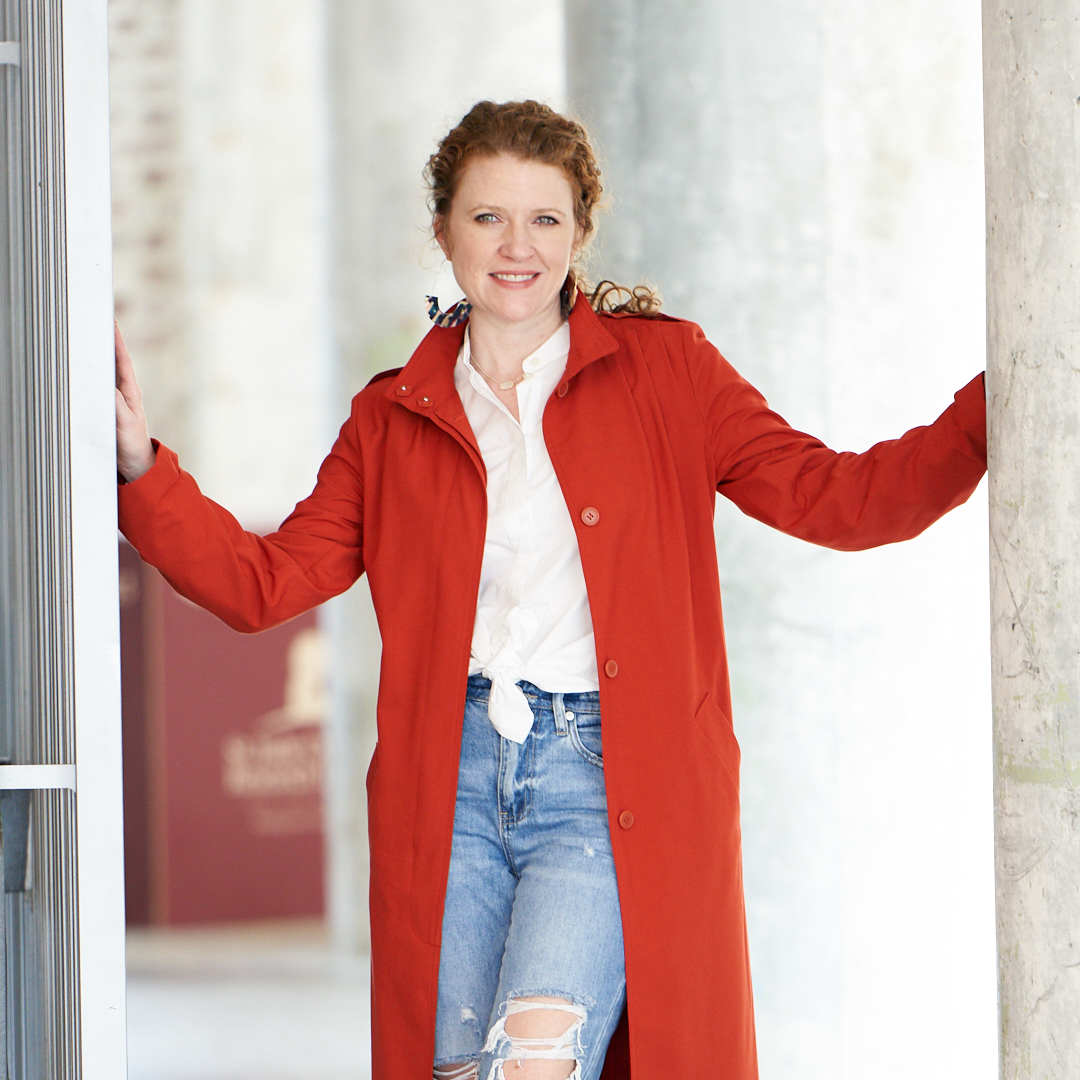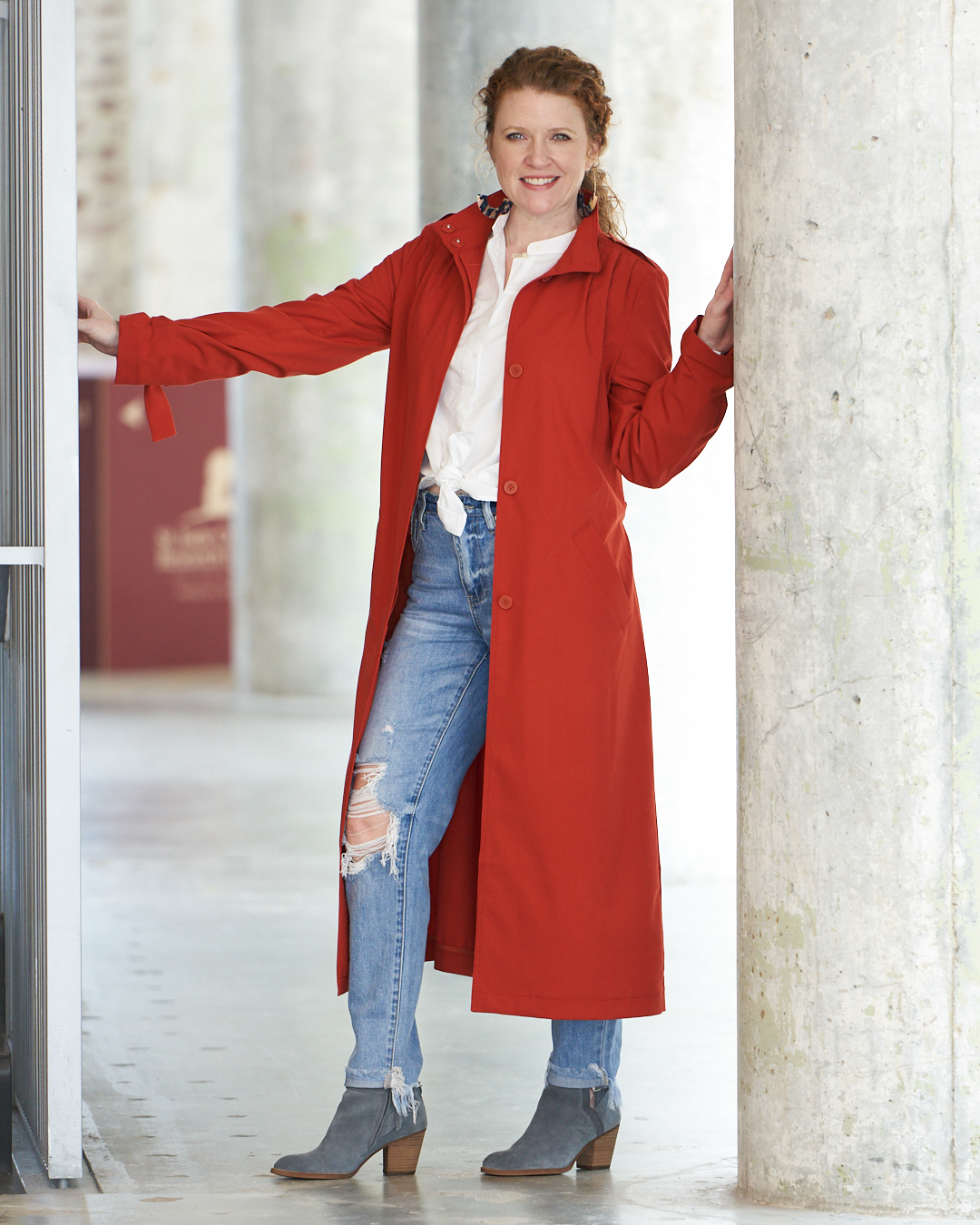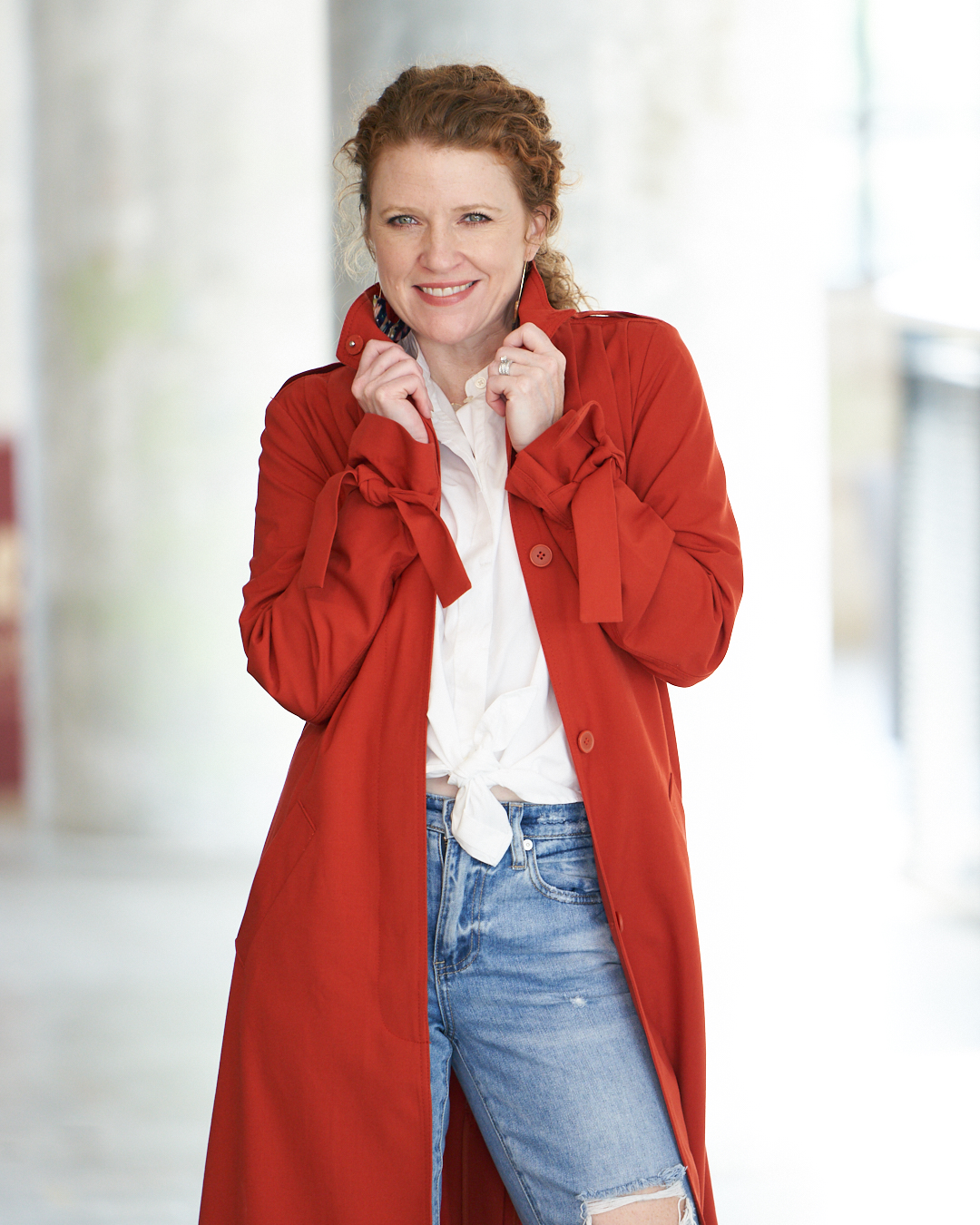 This trench coat is no longer available but I have linked similar ones.  I purchased this one in the H&M store in the Spring hoping it would appear online at some point and it never did.  There are lots of great choices out there right now so I have linked all of my favorites for you. If orange is not your thing there are lots of other great color options that would work. This is the perfect jacket or coat to wear to transition into fall and layer over sweaters in the fall.  It is amazing how warm it can be since it is a longer length and can be layered.  A major plus is you will look fantastic and will be totally on trend!
Thanks for reading and I hope you will leave me a comment!