Hey y'all! Thanks for coming to check out my Flat Lay to Life-Styled post! I hope you enjoy reading these as much as I enjoy creating them! The purpose of this is to help bring the flat lay details to life by seeing it on the body.  It's amazing how something styled on a flat lay does not always correspond the same on the body! Don't worry, the bad ones don't ever get posted! These are some of the most recent ones that I did and they are casual but chic everyday outfits!  They are also some of my current favorites and a few are more recent purchases.
Outfit 1
This first outfit is here for the sole purpose of showing off these amazing earrings! I have waited for these Nickel and Suede Leopard leather earrings to come back in stock for months!  I love just about anything leopard print so these were a must have in my book!  My favorite piece to wear with these earrings is this pale green sweater from H&M.  The colors in the earrings compliment the sweater perfectly! The sweater sold out twice really quickly but I have linked similar ones for you below.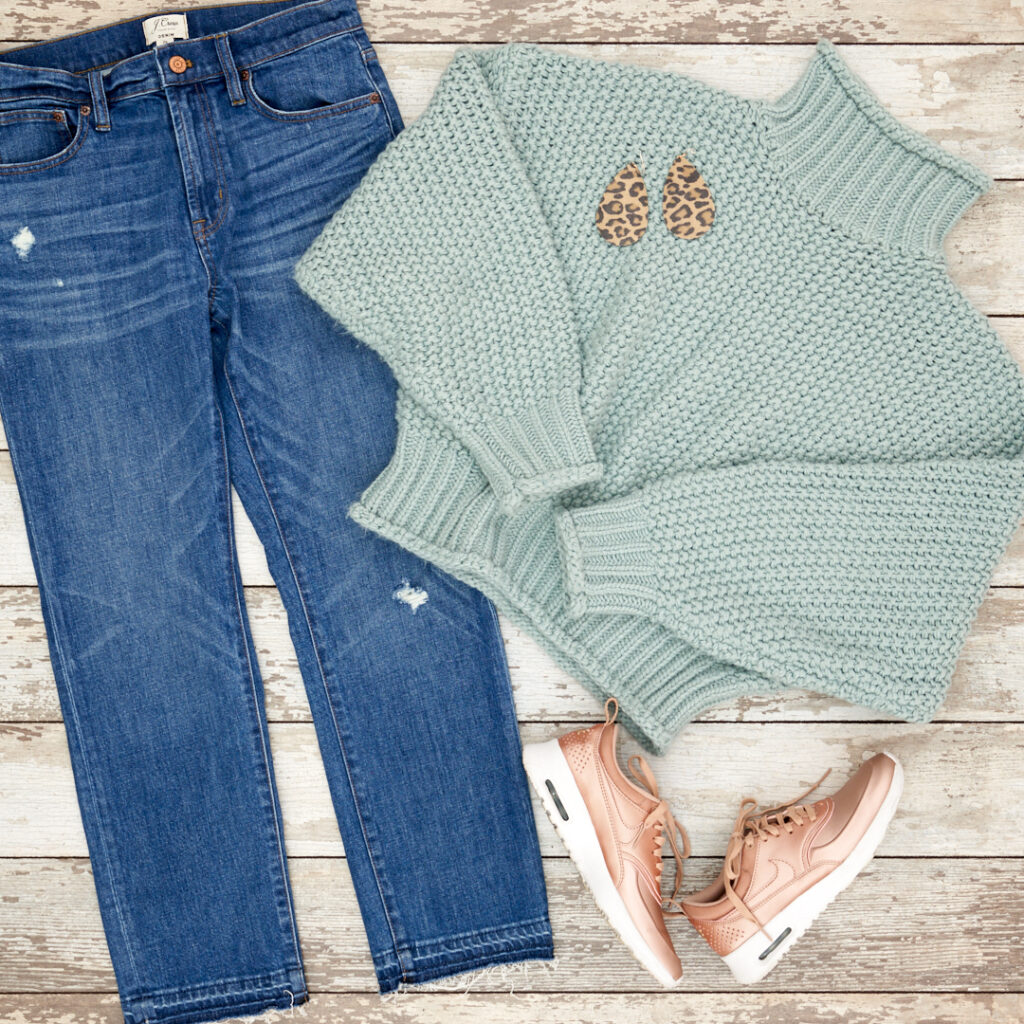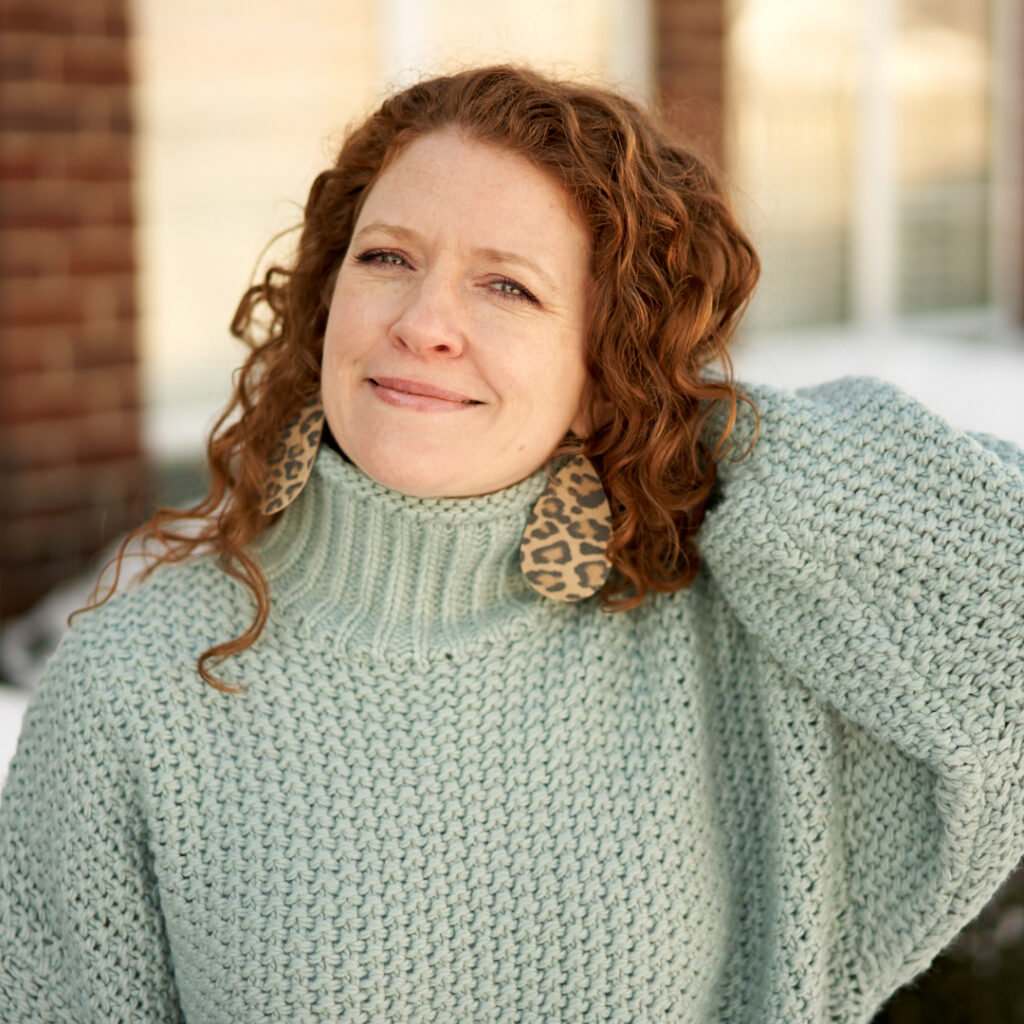 Outfit 2
The next outfit was a perfect rainy day outfit.  The striped loose neck turtleneck came from J Crew last year and it is one of my favorites.  I love navy and camel as a color combination and love it paired with dark jeans for a put together look. They brought this turtleneck back this year in other colors and they are currently on sale!
One other thing I will mention about this outfit is the rain jacket. I think everyone needs a great rain jacket in their wardrobe, especially if you live in the South.  When purchasing one consider the material they used to make it.  You want it to be waterproof of course, but you also don't want to feel like you are wearing a plastic bag.  Water repellent material does not just include plastic. The one I own is from Athleta and is made of polyester so it feels and wears well. It doesn't make a lot of noise when I move.  Click here for a similar one.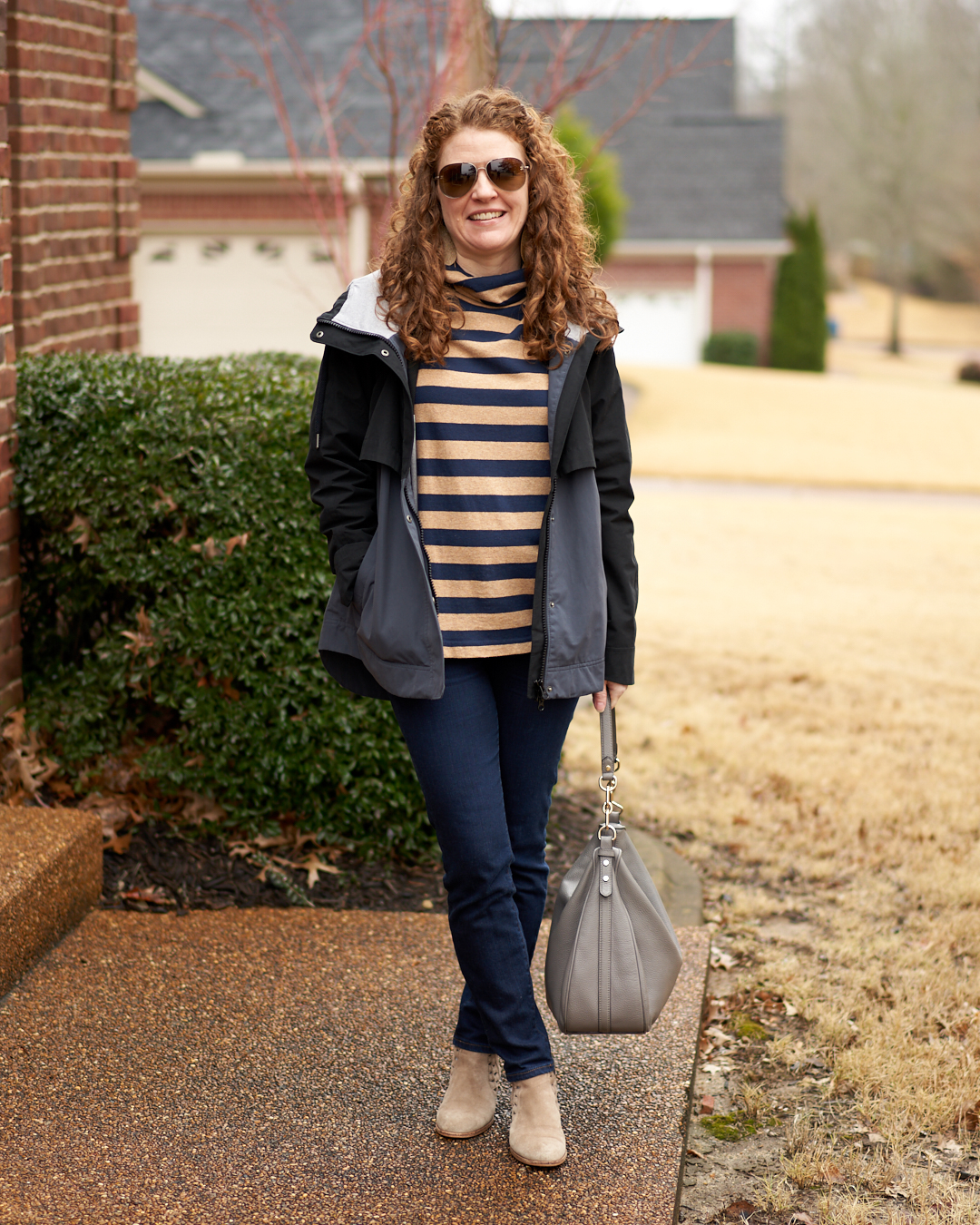 Outfit 3
Now for the most perfect denim jacket I have ever worn! I have owned A LOT of denim jackets in my days being the jacket fanatic that I am!  This one is so soft and comfortable I could seriously sleep in it.  Years ago a denim jacket was so stiff and uncomfortable but those days are gone.  Denim fabric technology has come so far that comfortable is more of the norm.  I hope you jump on the style bandwagon and grab one of these this season. This Lucky Brand one is available and is under $80, which is not bad. Check out my article here on how I styled this another way.
In this picture I styled the jacket with some ecru colored jeans I purchased at J Crew last year and a charcoal gray t-shirt.  I added some tan open-toe booties and my Nickel and Suede Leopard earrings in size large.  I feel like these earrings made the outfit all come together. Plain outfits can be transformed with something as easy as an earring or a necklace.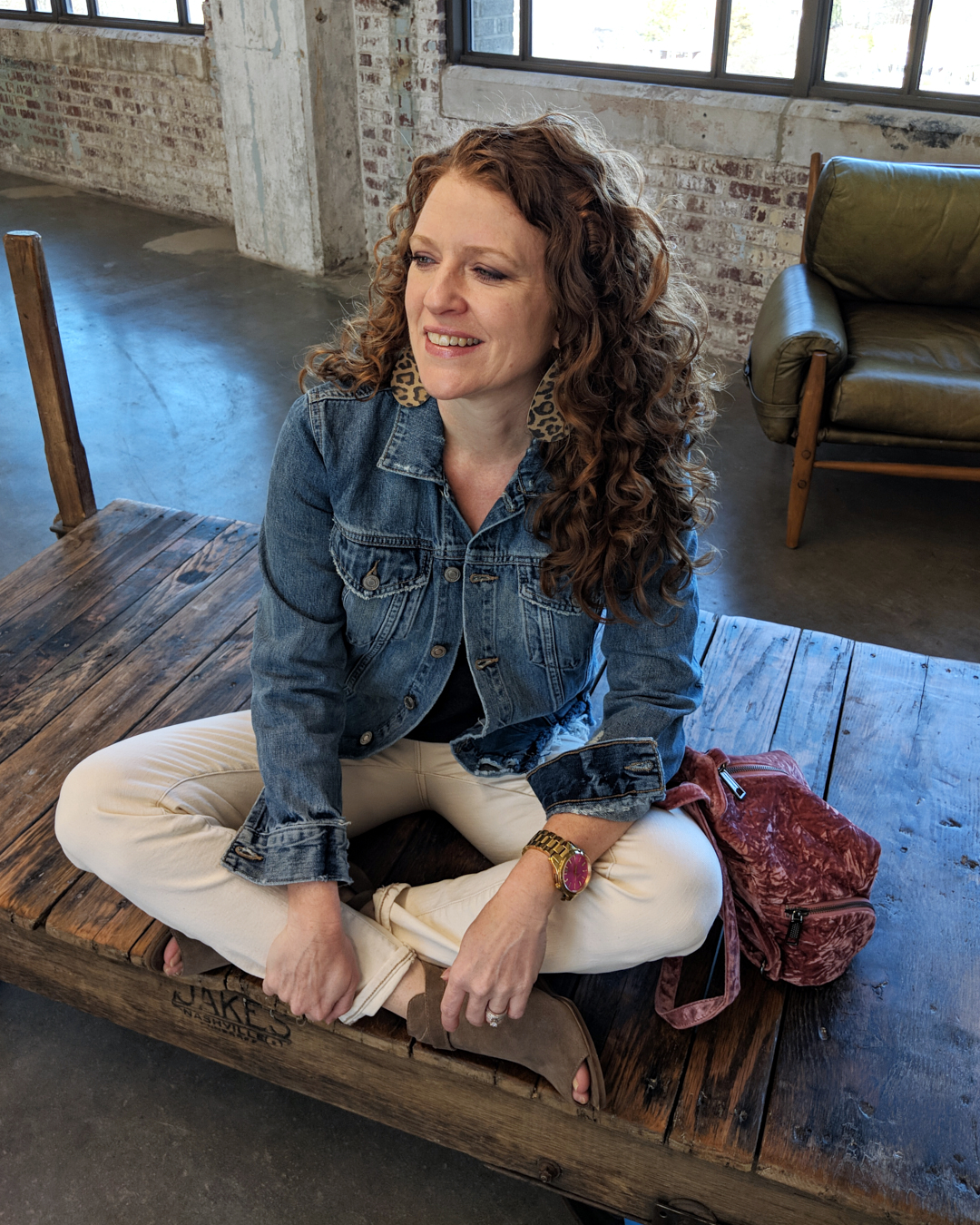 Okay, so this is a very winter outfit but I have to use photos with this amazing coral suede jacket in this post.  There are a couple of sizes left and it is just soooo very good.  I love the color and the style.  Nordstom has a similar style to this every year so I will be wearing this next year.  I am going to use this as a transition jacket for the Spring as well.  For the cost of the jacket it is definitely worth it. Right now its 40% off which makes it a little over $100. Not bad for a real suede jacket.
I paired it as a winter outfit here but will be wearing it with my white jeans, a cute blouse or t-shirt and some springy shoes.  Can't wait!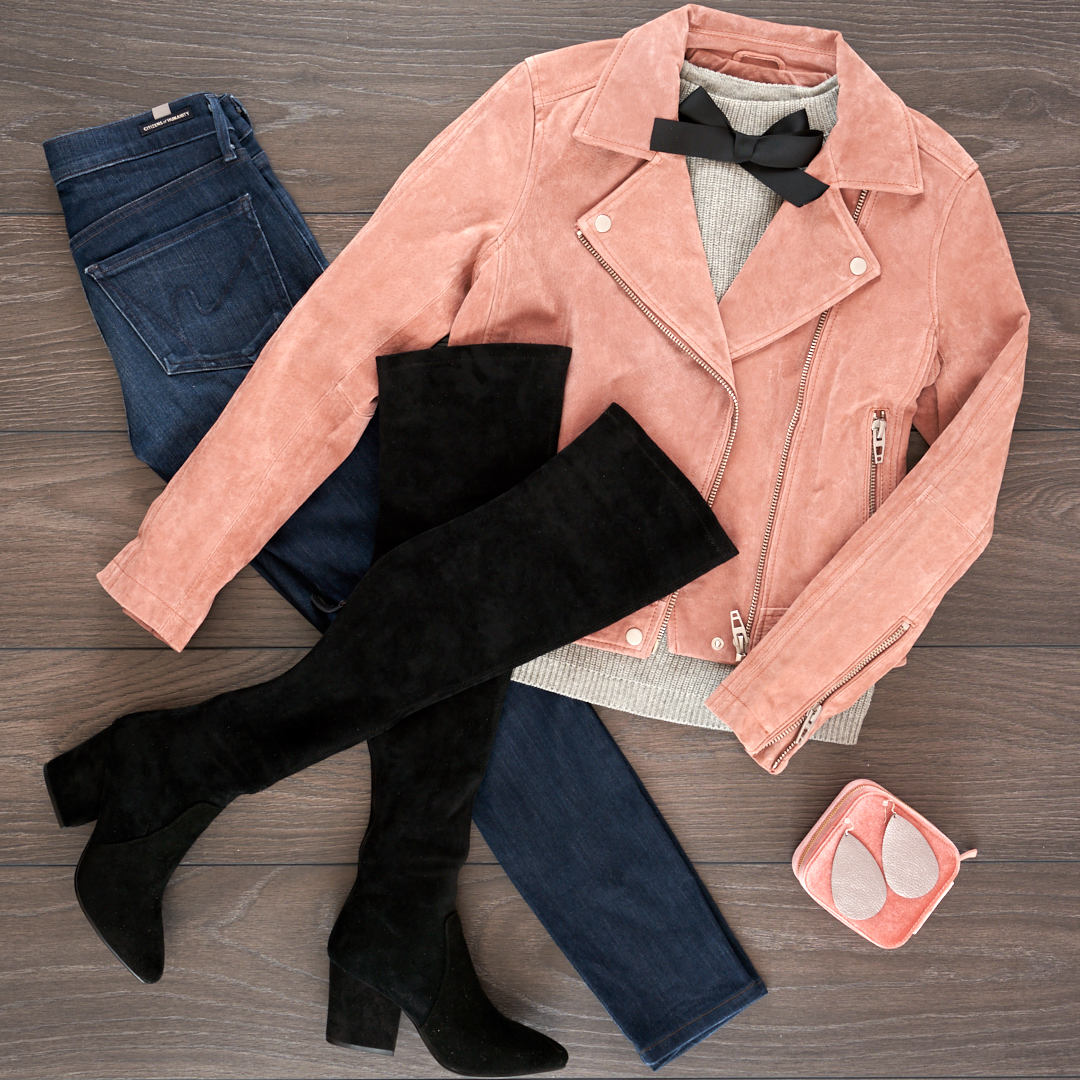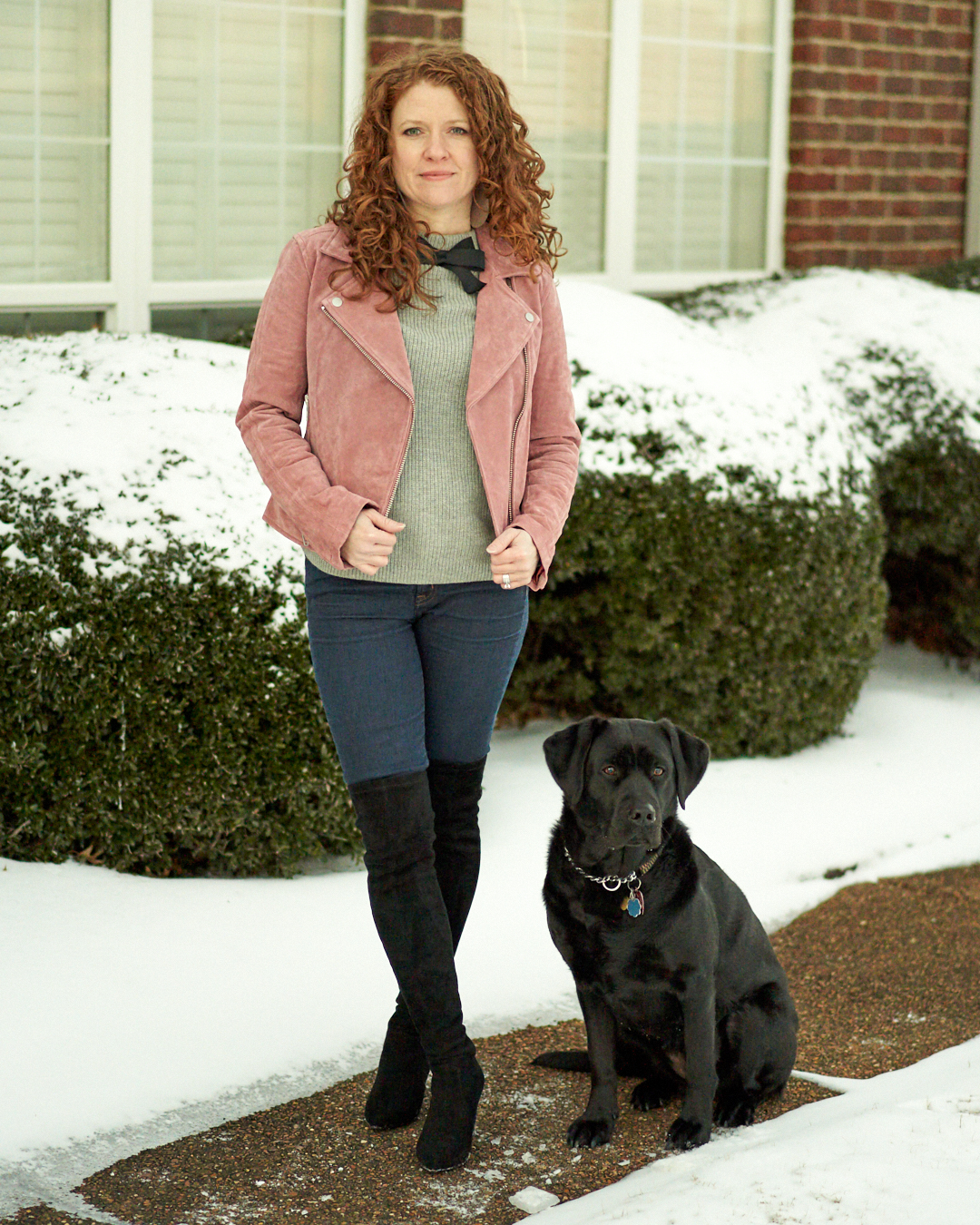 Outfit 5
So I have saved the best for last.  I found this really cute tie front cardigan at J Crew for such a good deal.  There are all sizes available and it's under $45 on sale and a lot of times they offer an additional discount on all sale.  I got it at an additional 50% off.
I am not usually a big fan of cardigans.  They are growing on me but I'm still not there.  Probably because I love jackets so much.  This one is special because it is a cardigan but looks like a jacket.  So perfect for me.  It is also very light weight for Spring and possibly a cool summer night.
I styled this with jeans for this transition time but it would be great over a dress or with a pair of pants or a skirt. I think I will probably even wear it with shorts! I wrote a whole styling post about it here.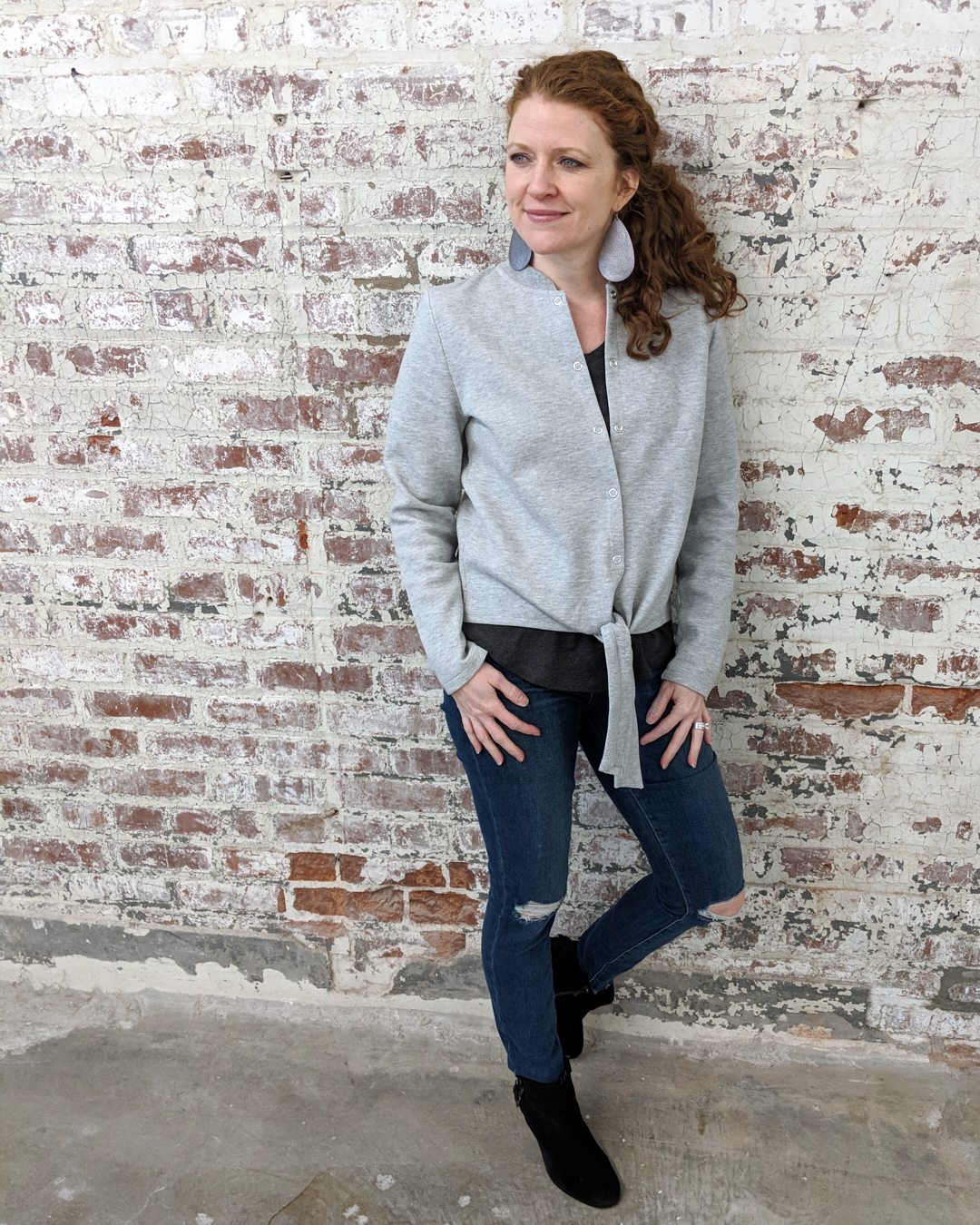 I would love some feed back from you as to whether you like posts like this or not.  So if you could kindly leave me a comment below I would really appreciate it!  Thanks for reading and have a great day!
L.O.L. – Jamie