Hey y'all! I hope things are going well for everyone! I never thought I would be talking to you about a denim jacket but here I am!  The denim jacket is a classic piece that has been around for YEARS! The interesting thing about a denim jacket is they seem to always be available for purchase but are not always in style. All that is about to change!! If you have had one sitting in your closet for years it is time to pull it out or get a new one!  This is a must have for your Spring wardrobe and they are available everywhere in a variety of colors and styles.  Last year marked the 50th anniversary of the Levi's original trucker jacket so it would be fitting for the denim jacket to gain it's popularity back.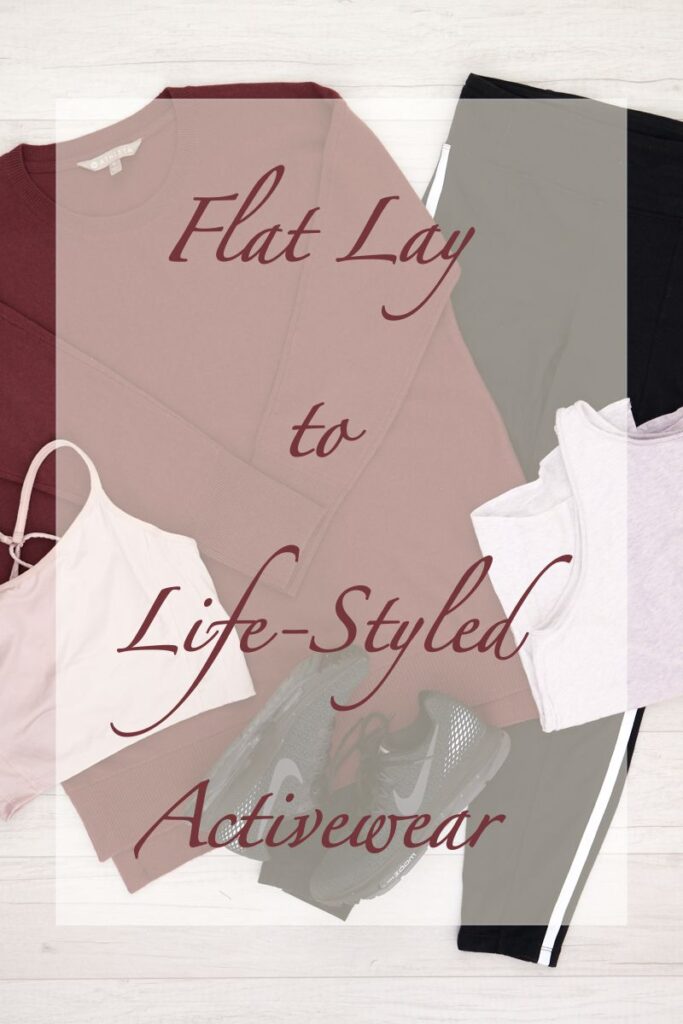 The trucker jacket is characterized by the pointed pockets, vertical seams, snug fit and yellow stitching.  You will find so many different renditions of the trucker jacket like the one I found by Lucky Brand called The Tomboy Trucker. It is very distressed and soft and I LOVE it!  I also love that the sleeves are a little bit cropped.  Most denim jackets have sleeves that are too long for my arms.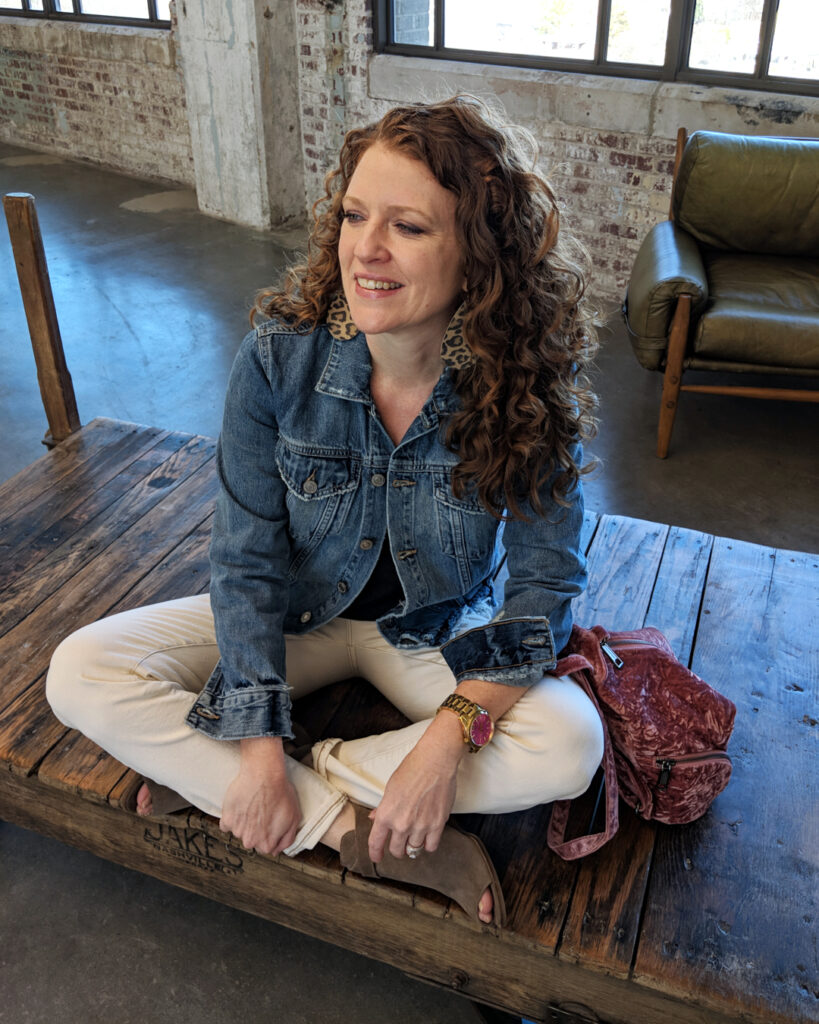 I am styling this two ways for you today.  I will always try to style something at least two ways because I want your purchases, and mine, to have versatility.  We want our money to be well spent when it comes to our wardrobes.  I also love this as a transitional piece and one you can wear for the entire Spring and Summer season. If you are in need of something to cover your arms when you get cold in restaurants and other places this is the perfect option.
This first outfit is my absolute favorite way to wear this trucker jacket!  Just a t-shirt and colored denim!  When I say colored I mean anything other than blue denim.  I am not a fan of wearing denim on denim that does not match.  If you are than go for it and that is totally okay.  I personally just don't like it.  So, I paired my jacket with a pair of ecru jeans I bought from J Crew last year and a gray t-shirt.  I put on some open-toe booties to make it feel a little like Spring.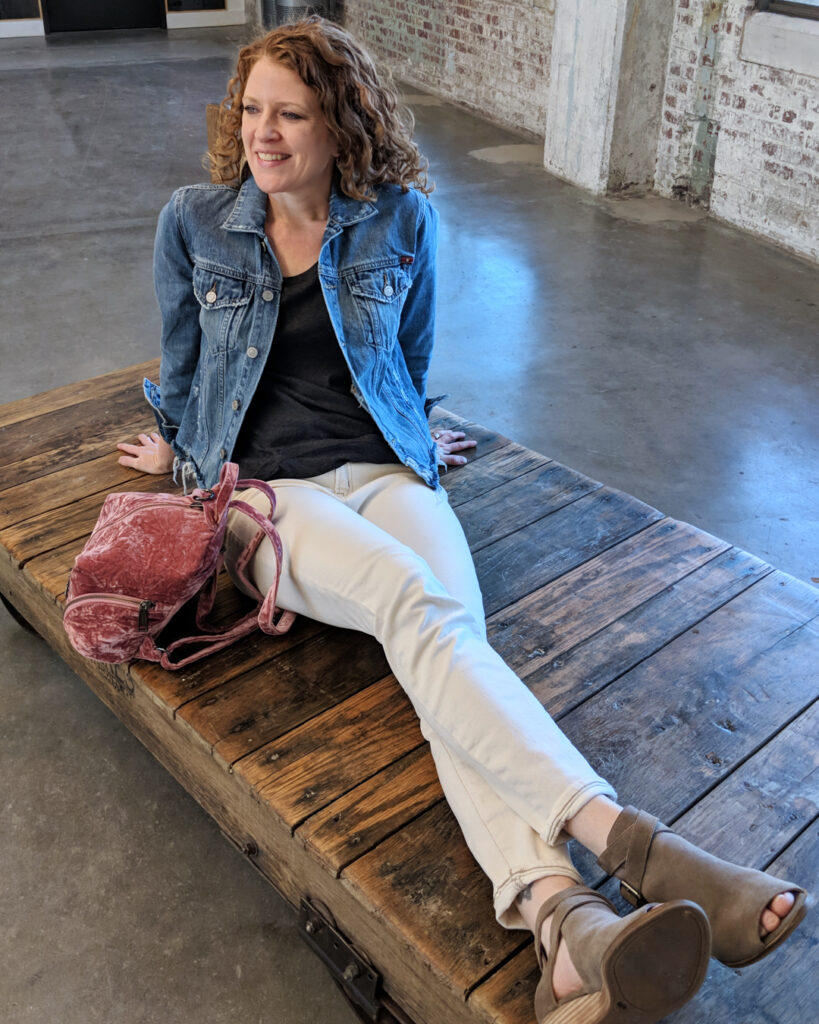 This outfit is kinda plain, so to jazz it up I chose to add my Nickel and Suede Leopard earrings and my Rebecca Minkoff pink crushed velvet backpack. It's amazing how a couple of fun accessories makes a world of difference in this outfit! Use this technique with other "plain" outfits you might have.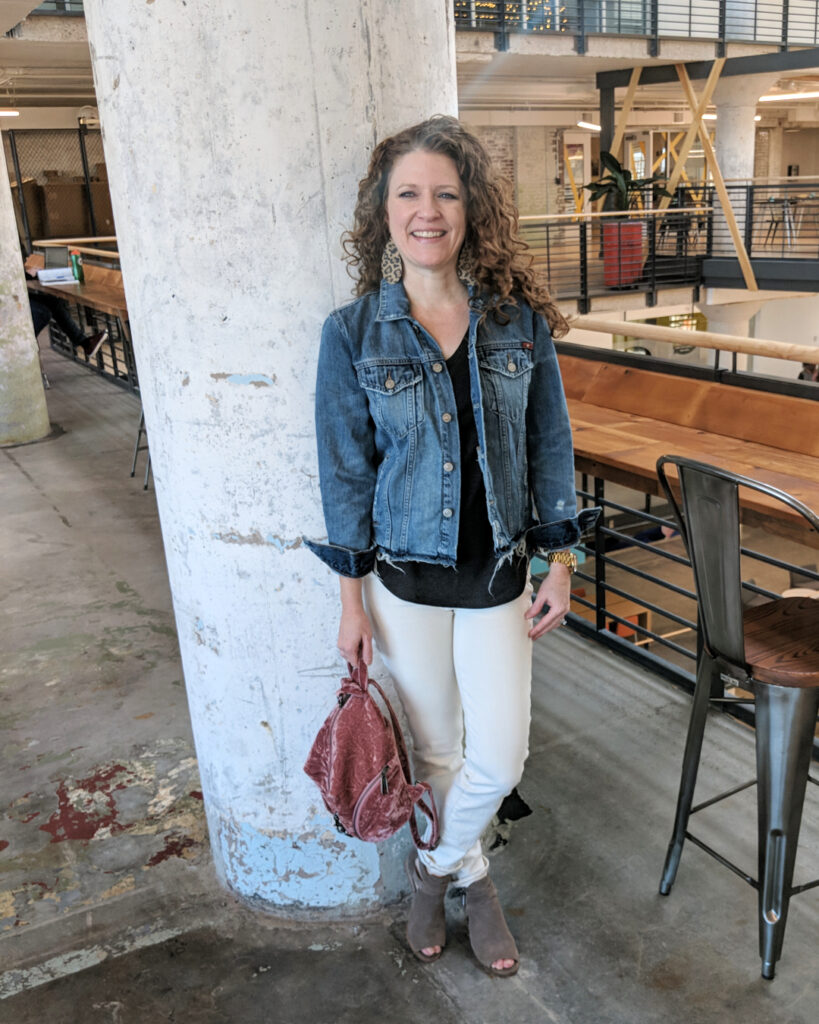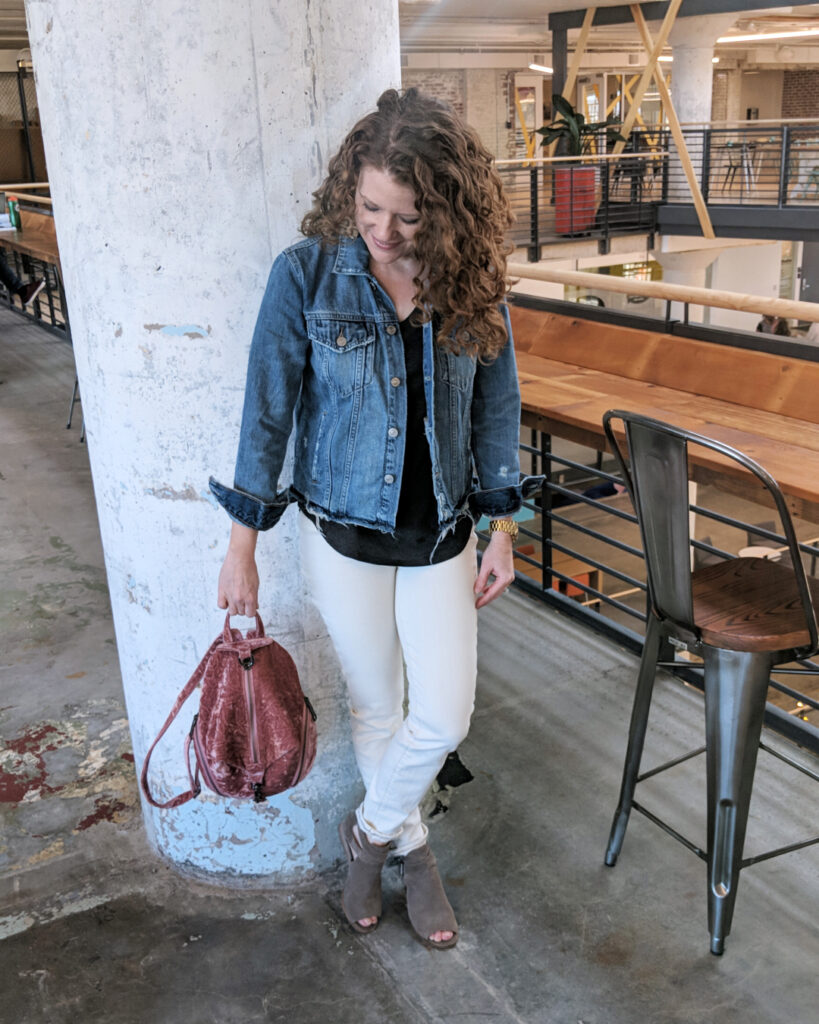 This second outfit is a fun one! I chose to put this jacket over an old jumpsuit I had in my closet.  Jumpsuits are actually very popular right not so it was a good time to pull it back out.  I kept it because I loved it so much I could not get rid of it.  I love it even more with this jacket.  If you don't like jumpsuits you can absolutely wear a cute dress instead.  This will make a sleeveless dress wearable in the cooler days heading towards Spring.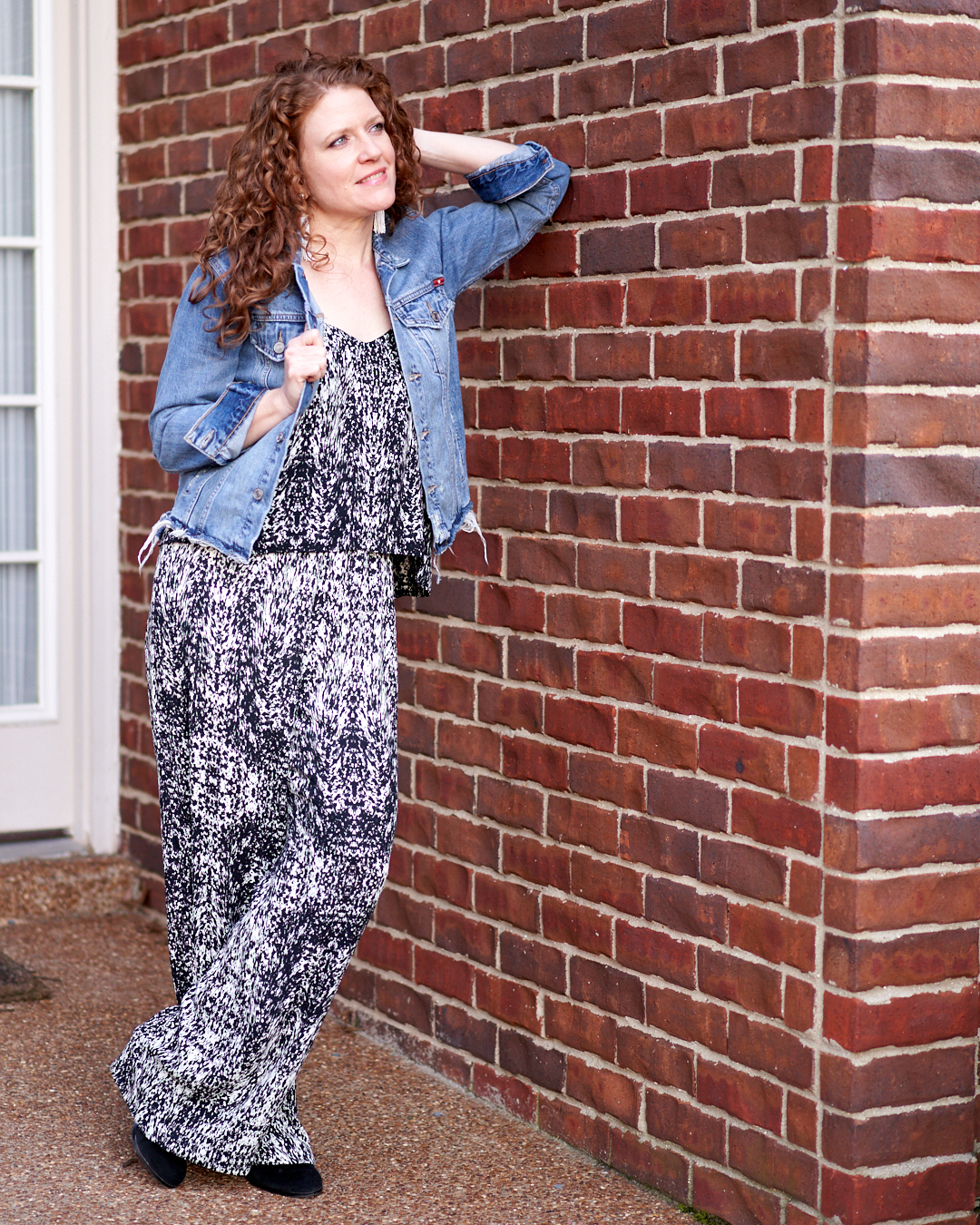 The shoes I chose were my heeled black booties but I would also like this with some tan booties.  I may even like that better as we get closer to Spring.  For some reason I always want to lighten things up a bit in my wardrobe for Spring.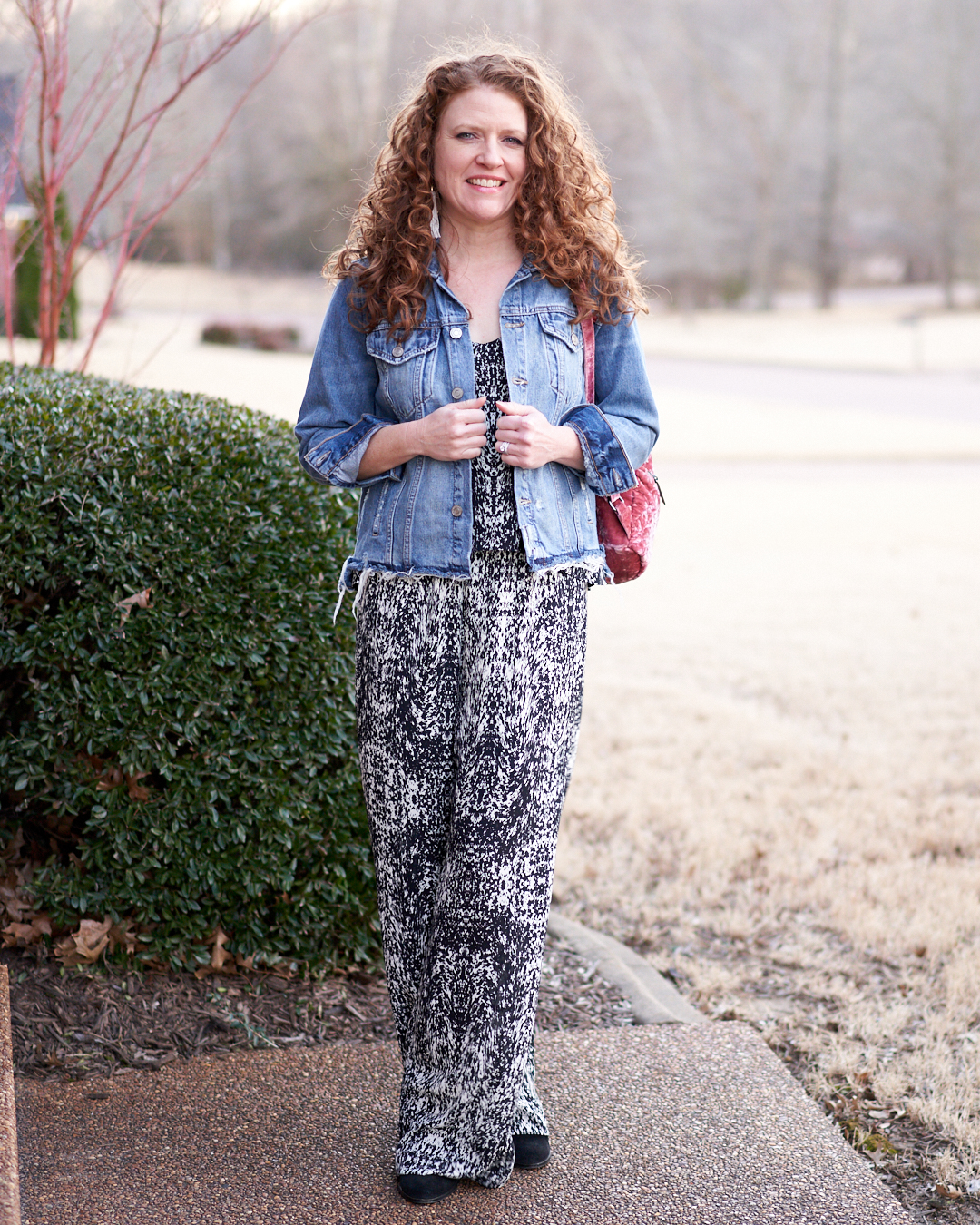 I am a big fan of statement earrings so I added a cute white tassel earring to this to make it more spring feeling but I think just about any style earring would go.
I hope you will pull out your old denim jacket or find you a fun new one for Spring. I think this will be a very versatile piece that is sure to become a go-to in your wardrobe.  Especially with all the cute styles and colors available! If you have a favorite denim jacket please leave me a comment below! Thanks for reading!
L.O.L., Jamie