Hey chica's! I hope you had a great week! Mine has been fun and very productive.  I  started shopping recently after my detox from Christmas time and found this cute tie front cardigan from J Crew. When I tried it on I really liked it but wanted to do some more shopping before I decided to buy it.  This tie front cardigan was $68, so I really needed to love it.  After my not-so-productive shopping endeavors I decided to go back to J Crew and try the cardigan on again. When I did they had just marked it down to $43.99 AND it was additional 50% off ! I got that sucker for $21! What a great end to my unproductive shopping night!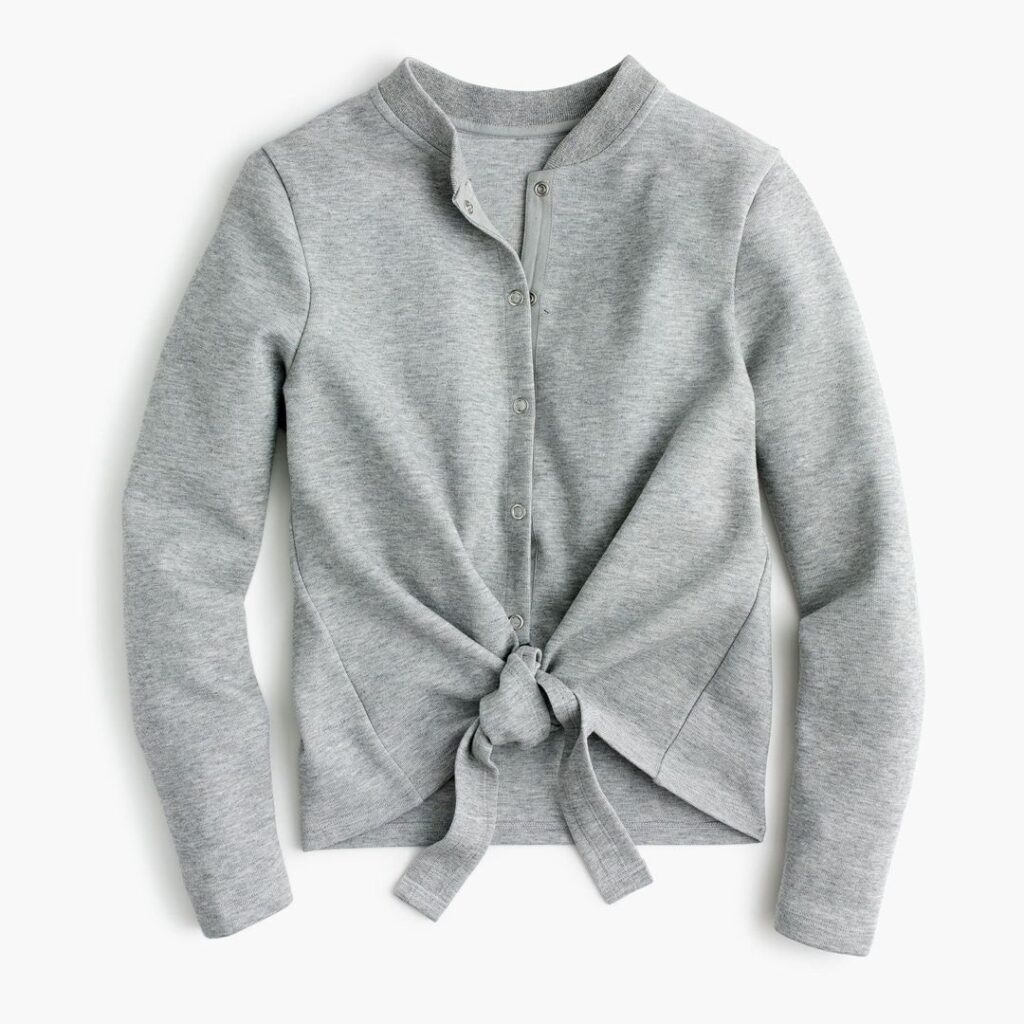 I wanted to tell you about this cardigan because this is the time of year that our outfits get a little tricky.  We never know if it is going to be warm or cold and we have to prepare.  Our minds are set on Spring  so we naturally want to start wearing our Spring clothing.  It is pieces like this that allow us to feel Springy but keep us warm in cooler weather.
Lets talk about this cutie!  It looks like a jacket and feels like a jacket but is considered a cardigan. It is true to size and fits very well.  I love the sporty feel of it with the snaps instead of buttons and the "bomber jacket" style collar. I was trying to find out what that kind of collar is actually called and had no success. So, if you happen to know please tell me in the comments below!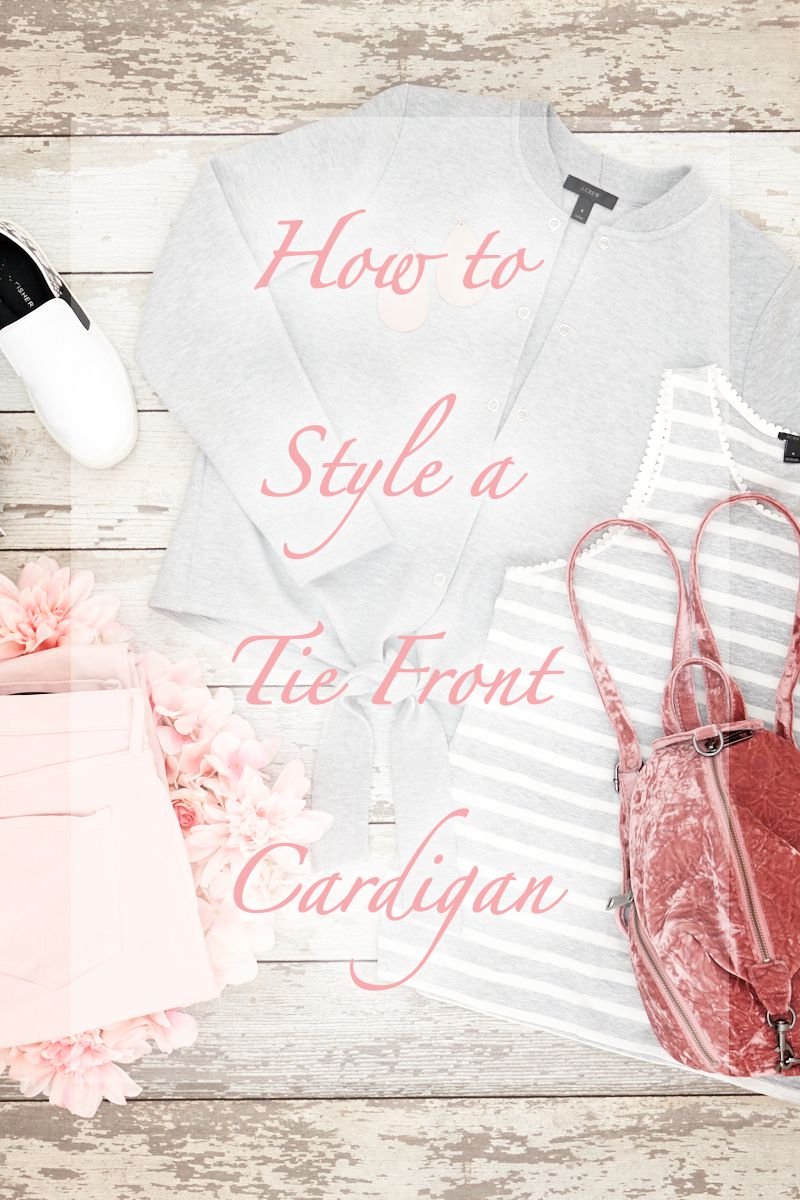 I styled two outfits with this bomber style cardigan.  One is an outfit that is a little more Fall feeling and the other is more Spring feeling.  With something like this I think you can do both.  The fact that you can do that is what makes it a great transition piece.
Lets start with the one that feels more Fall.  I paired it with a dark gray t-shirt, darker denim and some black booties.  I think this is still appropriate for right now and through February. If the weather gets colder you can layer a long sleeve shirt underneath instead of a short sleeve shirt.   I also feel like you could dress this up a bit with a pair of skinny black pants and a heel for a sporty chic look for work.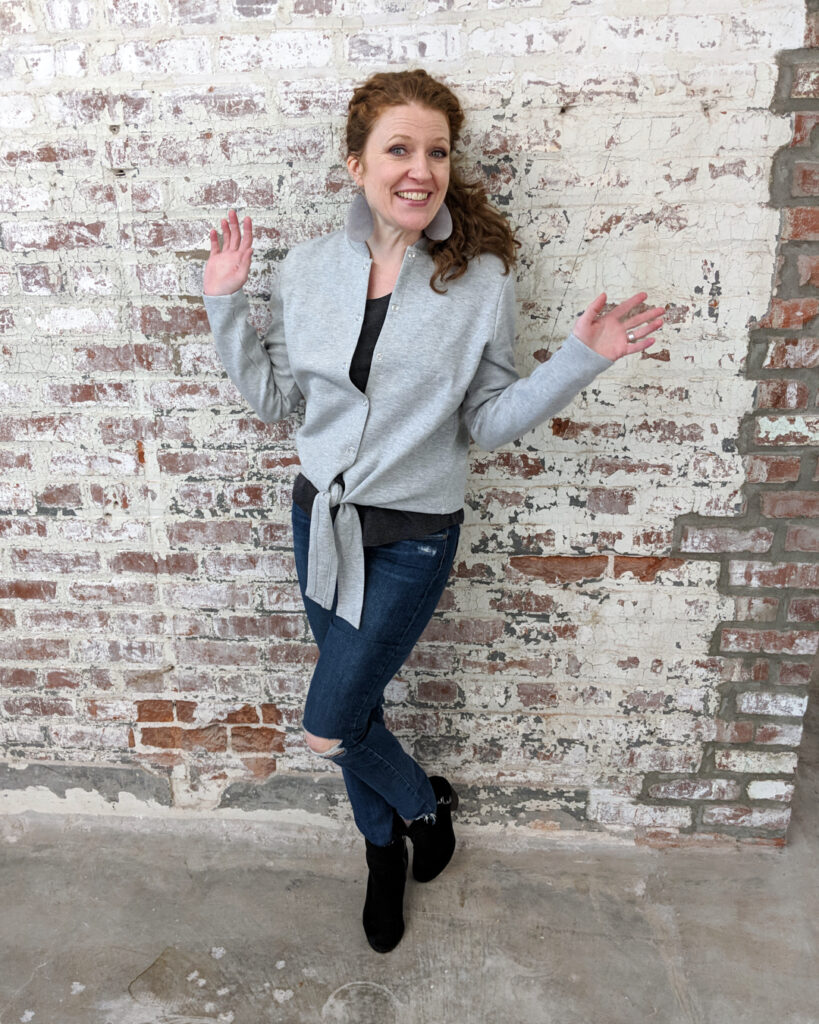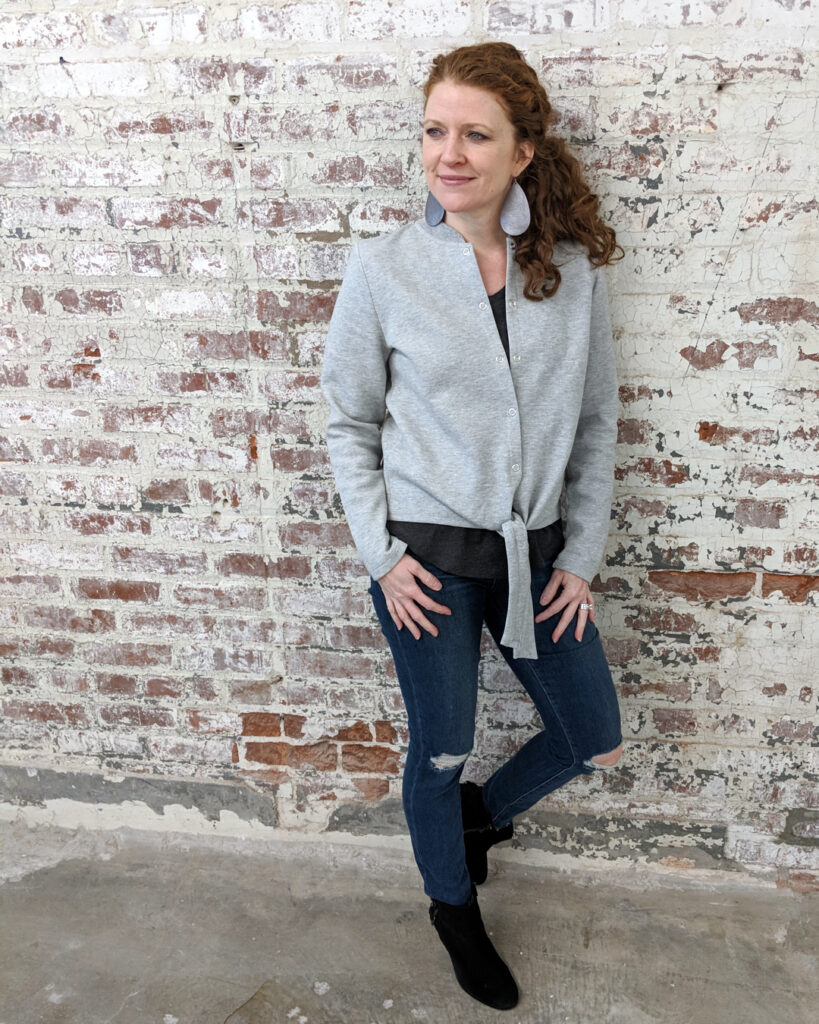 The second way to style this for more of a Spring look is with a pair of light colored jeans, a striped tank top or tee and a pair of cute slip on sneakers!  I added the awesome backpack to get an even sportier look. This is my favorite way to wear this bomber cardigan and it totally makes me feel like Spring is in the air.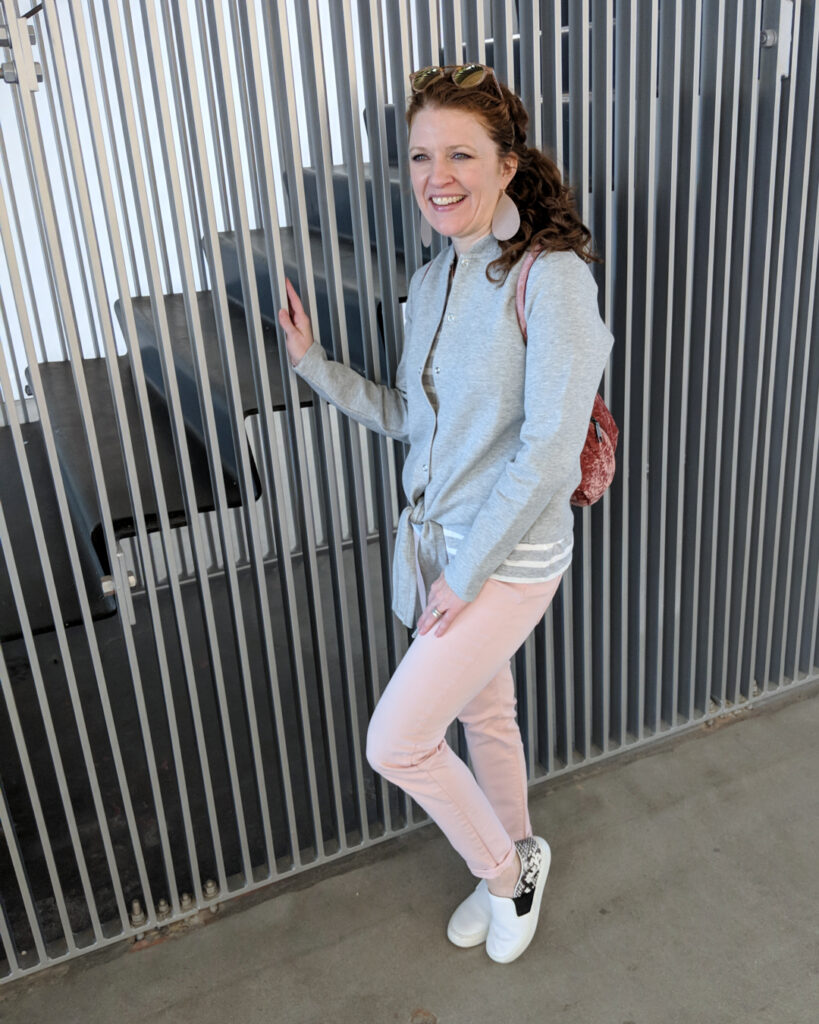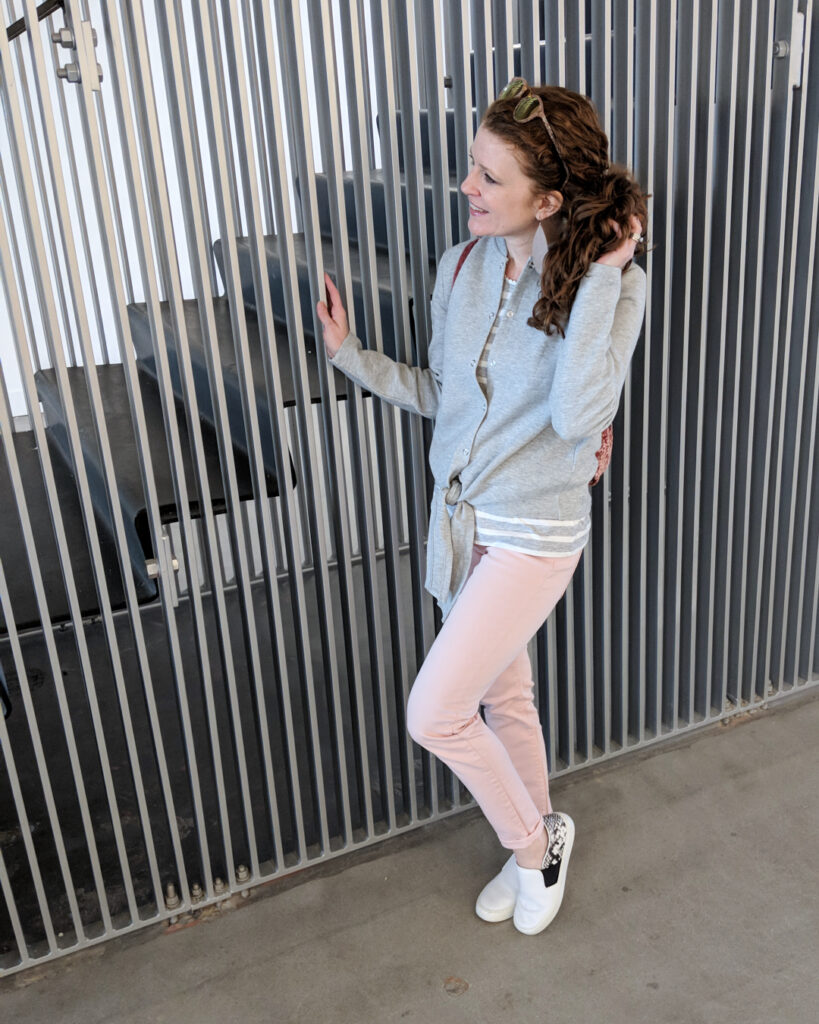 Here are a couple more outfits with this cute bomber cardigan.  I feel like the options are really versatile with this one! I have even added an option for a work appropriate outfit.
Instead of the jeans you could also do a denim skirt! I think that would be super cute as it gets warmer.
For the work appropriate outfit you could also pair it with a pencil skirt.

Here are some suggestions for the denim and pencil skirt if you are interested!
Well, for the price and versatility I would say this little guy is a winner for my wardrobe and possibly yours! The unique styling of this jacket probably means you have nothing like it in your closet.  I am a jacket queen and I don't have anything that is similar to it.  I hope this was helpful and inspires you to think differently when you get dressed during this transitional time of year! I will have more suggestions coming for you as well!  Talk to you soon!
L.O.L, Jamie
*I do receive commissions from clicks/purchases from links in this post.