Classic with a little bit of edge is such a fun way to dress and it does not take a whole lot of change to your entire wardrobe. I also think that if you are over 40 these outfits would be perfect options for you! Just a few pieces will work to kick some of your outfits up a notch.  One of my YouTube viewers called it modernizing your outfit and I thought that gave it a nice touch that is very relatable to most people.
There are certain items that I feel can turn a classic outfit a little more edgy. They are the following:
Leather or faux leather jackets or pants
Leather trim on items
Studs, zippers and chain details
Ripped Jeans
Band Tees
Combat Boots
Edgy Jewelry – chains, spikes, ear jackets, chokers, stacked rings
Larger Sunglasses
A fun hat like a fedora
A ripped denim jacket
Wearing all black
The Trendy Classic

A classic white button up has gotten a facelift this year by wearing it oversized. Add this and some platform loafers and an animal print belt will make a "classic" jeans and white button up shirt more edgy!!
Look Sharp All Day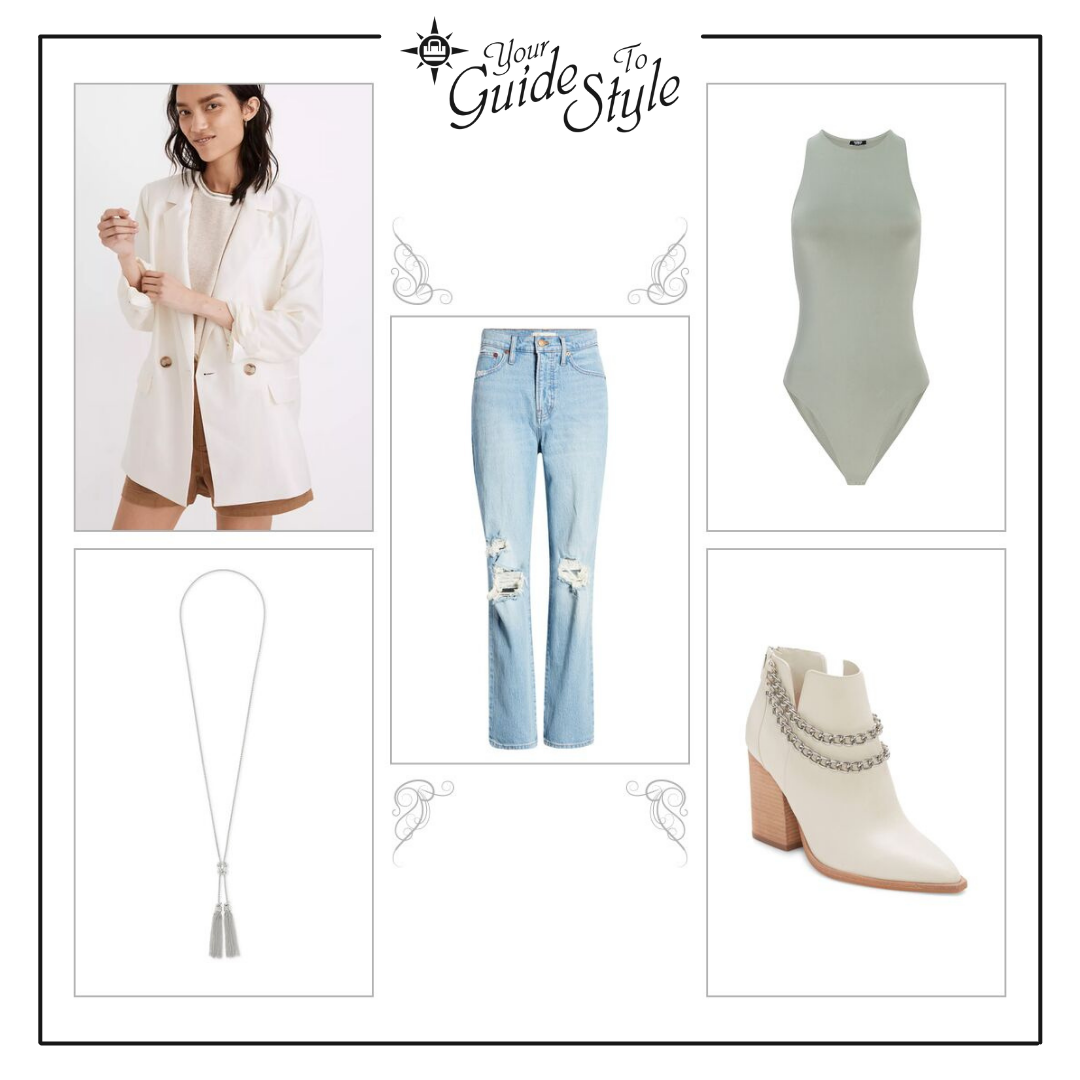 This classic look had lots of neutrals but I kicked it up a notch by adding an oversized blazer, fun bodysuit, distressed jeans and chains on the ankle boots! These additions helped make this neutral outfit a little more edgy and modern looking.
The Ultimate Mom Jeans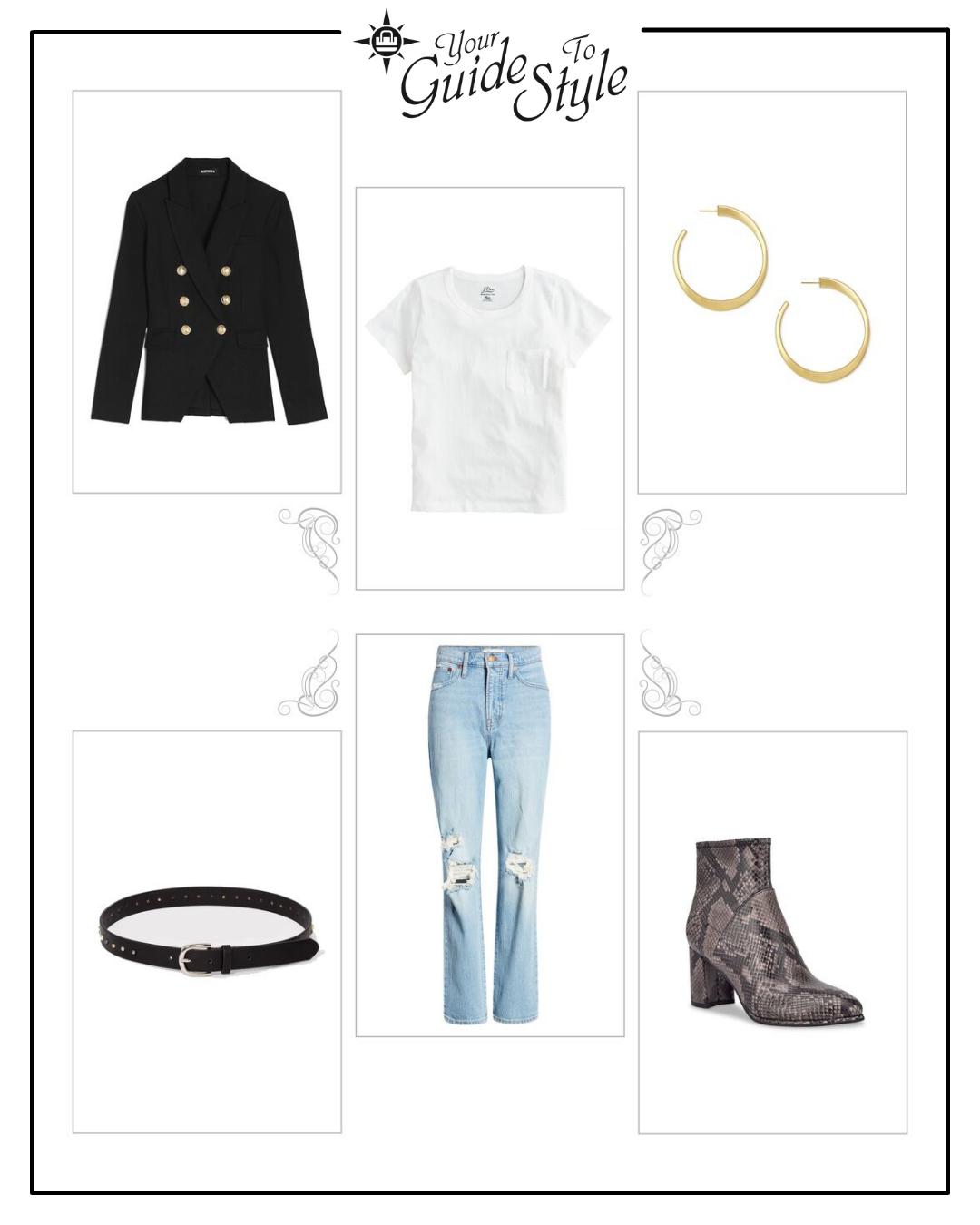 I paired a classic blazer and fitted white crew neck tee with these distressed loose fitting mom jeans, snake booties and studded belt for another classic look with a little edge.  The hoops I should also mention are somewhat edgy, especially if they are very large.
Pretty Meets Edgy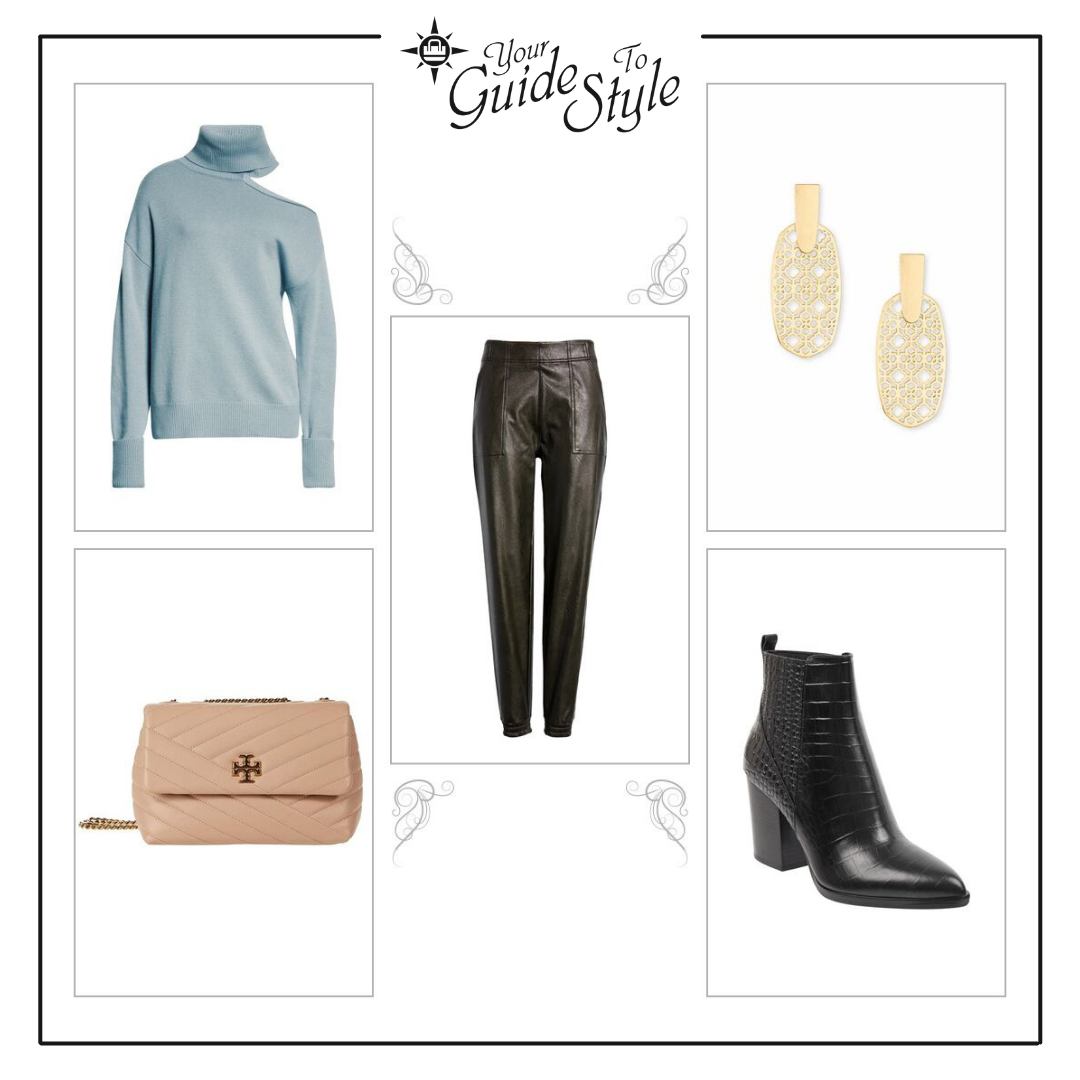 This outfit is great if you want a night out on the town.  This pretty cold shoulder sweater adds a little sexiness and the faux leather pants are really edgy.  The other edgier pieces are the chain strap on the handbag and the snake embossed ankle boots.
Simply Faux Leather Leggings

Another popular way to add edge to a classic outfit is to replace your regular leggings with faux leather leggings and add a pair of chunky ankle boots! The chain link hoop earrings certainly add a little bit of edgy detail to the outfit as well!
Pretty In A Midi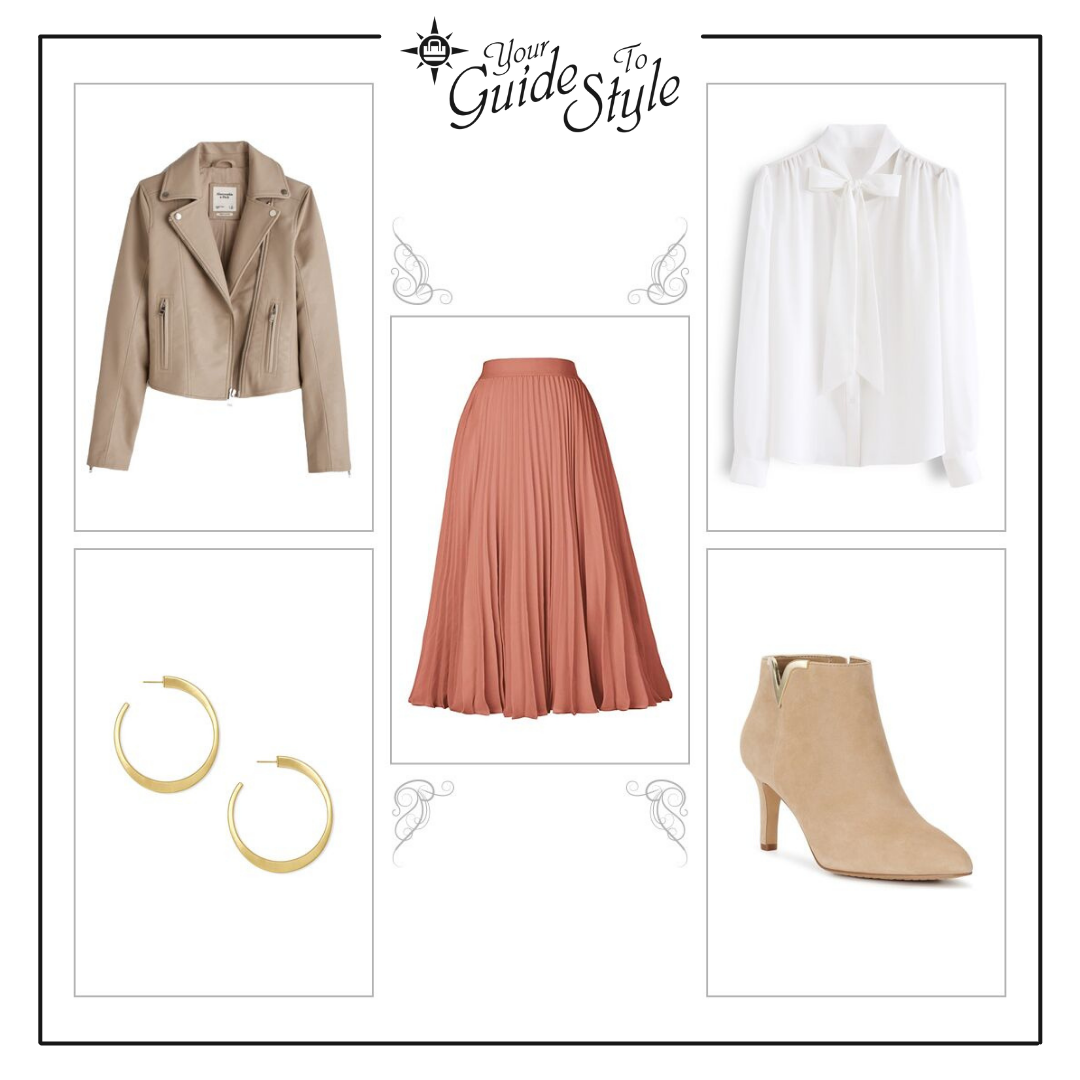 A big trend this spring season is to wear accordion pleated skirts.  A great way to make this classic and preppy piece a little edgier is by adding a moto jacket and a pair of large size hoops to it.  The bow tie blouse could be considered edgy if it's something you would not normally wear.
Simple But Feminine & Edgy Look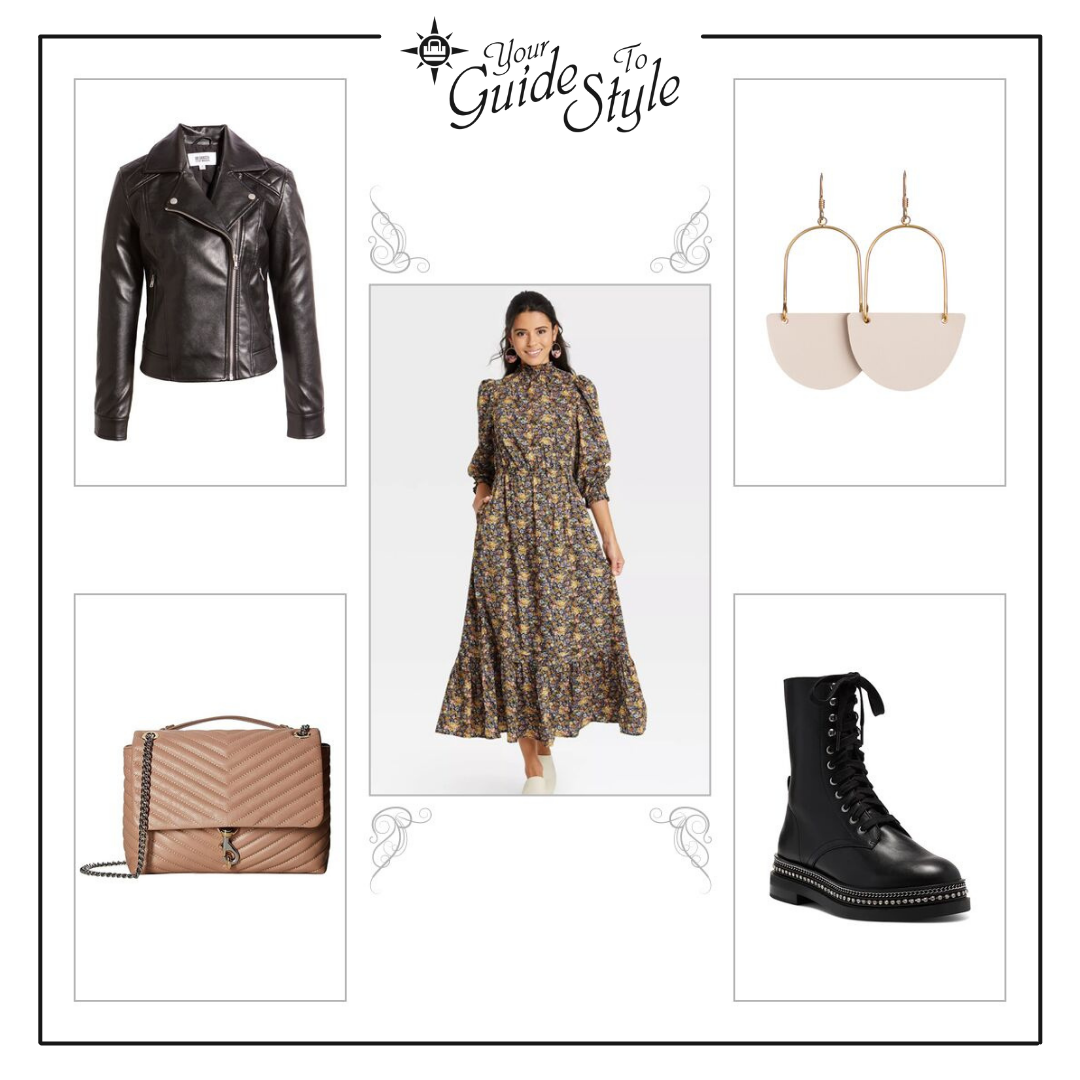 One of my favorite combinations to wear for an edgier look is a flowy maxi dress paired with an amazing pair of combat boots! To kick your outfit up even further add a moto jacket and quilted chain strap handbag!
These edgy looks are just taking some classic pieces and adding one to three edgy pieces to it! You can decide what would be a good classic but edgy look for you! All of the outfits were created in my online style app called Your Guide To Style.  I hope you will check it out as well!
Thanks for stopping by and I hope you will check out the video that has a bit more detail to it than this post!
Stylishly Yours,