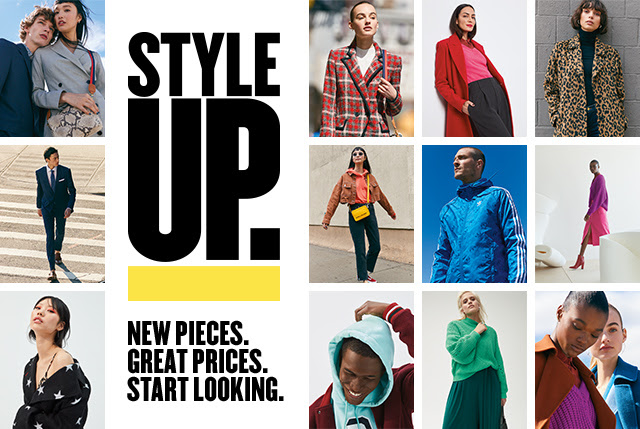 Hey there! Happy July! It is THAT time of year again! The Nordstrom Anniversary Sale is coming up! I am so glad I have something to look forward to in July.  Having an extensive retail background, July was always a dreadful month for me.  It was a time that everything for spring and summer was on sale and fall inventory was coming in.  The problem was and is that no one wants fall items because it's 100 plus degrees outside!  I should also mention that sale time in July brings a totally different customer than you are used to the rest of the year.  All this made me look forward to July being over.
Now it is a different story.  From a retail business viewpoint Nordstrom is BRILLIANT!  They get people shopping at the slowest shopping time of the year.  When I first heard of this two years ago it was when I first started blogging and realized I needed to jump on this bandwagon and tell everyone I know about it! The most amazing part is the sale items are for the coming fall season and hey are marked down 25% to 40% off retail prices! The sale is so good that most people do not want to miss it even if they are not ready to purchase fall clothing.  My thoughts are why in the world are no other retailers doing this??
July 9: Icon Level Cardmembers Pre-Shop In Stores
July 10-11: Icon & Ambassador Pre-Shop In Stores
July 12-18: Early Access For Nordstrom Cardmembers
July 19-August 4: Anniversary Sale opens to the public
*You really want to become a cardmember and shop the Early Access. You will get a $60 bonus note to spend. I specifically waited to apply for my card until they had this offer.  It is totally worth it, I promise! Click HERE if you want to apply.
If you have not taken part in this sale I really encourage you to at least check it out this year.  I had the opportunity to shop it last year and was so happy I did! The things I purchased made up about half of my fall wardrobe for the season.  You can find really good staple pieces that are also in style and on trend for the season.  Below I will list the things that I feel are must have purchases from the Nordstrom Anniversary Sale for the beginning of a fall wardrobe.
Denim – They have a ton of different styles for the season and have discounted some of the best denim brands like AG and Paige.
Jackets and Coats – I found my best jackets and blazers for fall last year at the sale.  They are offering some great styles as well this year. The trench coat is supposed to be the must have coat for fall and they have some great options in the sale.
Shoes – All of my shoes for the season came from the sale.  I live in booties so I purchased two different colors in the same pair and wore them all season. They offer lots of trendy styles for the season so don't miss those. Watch out for the western and combat booties!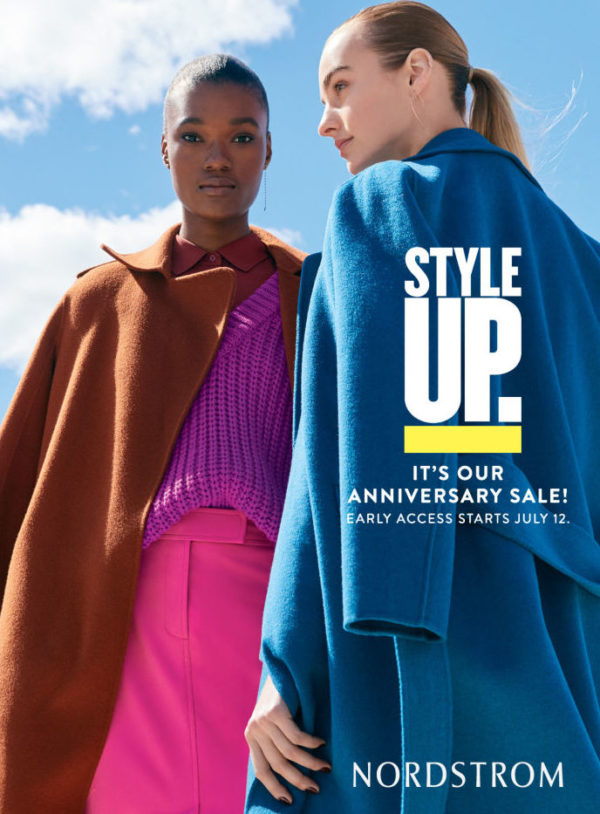 Pro Tips On Shopping The Sale
I learned a lot from shopping the Nordstrom Anniversary Sale last year.  If you see items that you just can't live without get up early, and I mean as soon as the sale starts, and purchase them as soon as you can.  I woke up at 2 AM CT (12 AM PST or 3 AM EST), which is when everything went online and I took too much time to finish and lost some things in my cart.  I am not kidding! The good stuff sells out soooo fast. Good thing it doesn't start in the middle of the night this year! So here are some recommendations for you if you see some MUST haves.
Evaluate your fall wardrobe and see what it is that you need. If you need help with this read my How to Clean Out and Organize Your Closet post.
If you like to get some trendy things educate yourself on what is on trend for Fall 2019. I will have a blog post on this coming soon!
Make a list of what you think you want.
Make sure your Nordstrom Credit Card is on your account. This will expedite the check out process.
At check out don't forget to select your DOUBLE POINTS DAY!! It does not automatically apply.
Start your shopping as soon as the sale starts. This year it will be at 12:30 PM EST.
Click a few things at a time and purchase them!!! Do not wait until you fill up your cart.
Shoes go the quickest so do those first.  That is one thing in my cart that left before I purchased it.
Know what you are looking for and shop quickly.
Not everything is in the catalog, so expect to see some other things and act fast!
If you are not sure of the size than get two sizes and return one.
Do not wait until you can shop in-store, get it online if you can.
Shop online AND shop in-store if you have one close.
They have everything set up on the floor but blocked off, so you can go and check it out the day before.
Get to the store AS SOON AS THEY OPEN THE DOORS on sale day!!!
If you live near a store you can also purchase online and pick up in store if you don't want to wait for shipping.
Some things that sell out will come back in stock but from my experience last year not a lot that I wanted came back in stock. Even though I got up as soon as stuff hit online I didn't get everything I wanted.  They are on my list this year. One of those things is a Teddy Coat!
Stay tuned for my blog post on my sale picks. I will link my picks for you to shop if you are not able to shop Early Access. I really encourage you to try to shop Early Access and get up early with me and shop! I will be doing the same as I did last year. Oh and be aware there might be a few Nordstrom website glitches. Last year the site crashed in the middle of the sale but of course in good ole Nordstrom fashion they rewarded their customers with extra points towards their next note!
Thanks so much for reading and let me know if you plan on shopping!