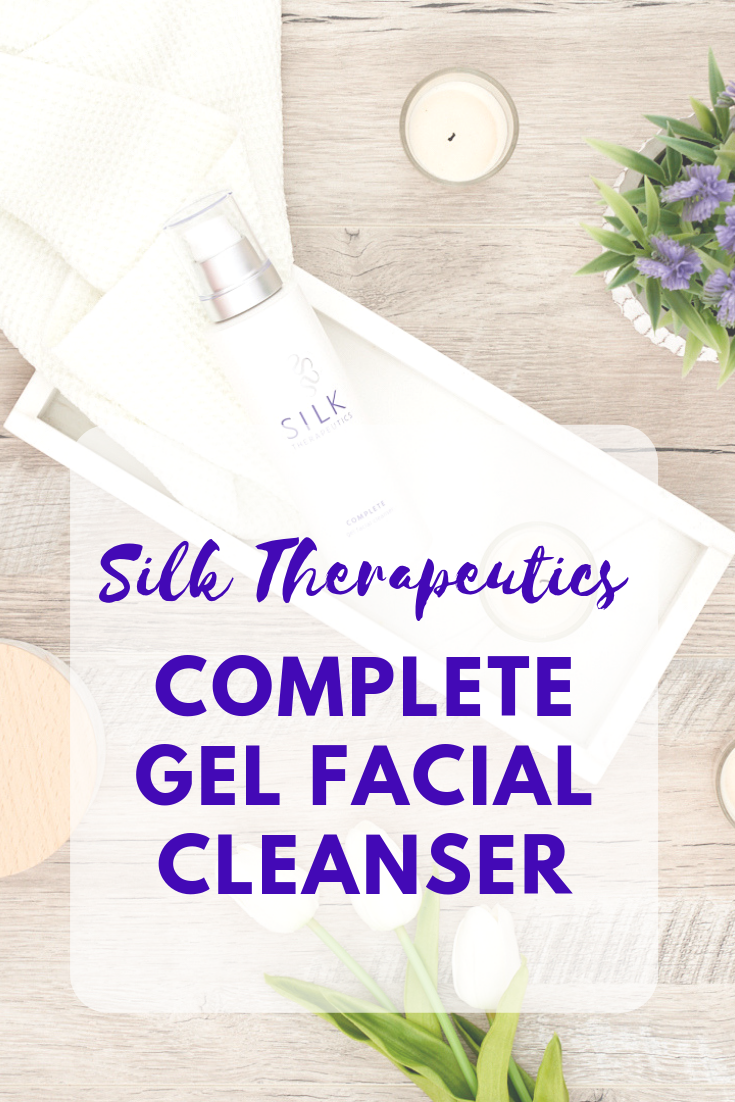 Hey guys! I recently tried a new beauty product and was so excited that I just had to tell you about it.  You know I love trying beauty products and I am always on the hunt for the next best thing.  Silk Therapeutics sent me this Complete Gel Facial Cleanser for me to try before it was even available for sale!  They did not ask me for anything in return for it but I loved it so much I just had to tell you about it.
I wrote a post in December of last year about some products I tried from them.  That post is very informative about Silk Therapeutics and gives you some great details about their products; which are one of a kind. If you would like to read it click here.
Just to give you a small rundown again I'll tell you about the key ingredient, Activated Silk.  This is created by taking silk fiber and putting them through a process to liquefy them into a stable activated silk that is hypoallergenic.
The Benefits of Activated Silk:
Activated Silk partners with the collagen in the skin to improve firmness and give a smooth appearance.
It acts as a filler and replaces an entire class of chemicals that are found in our skincare.
Activated Silk allows for clinical-grade performance while using 12 or fewer ingredients.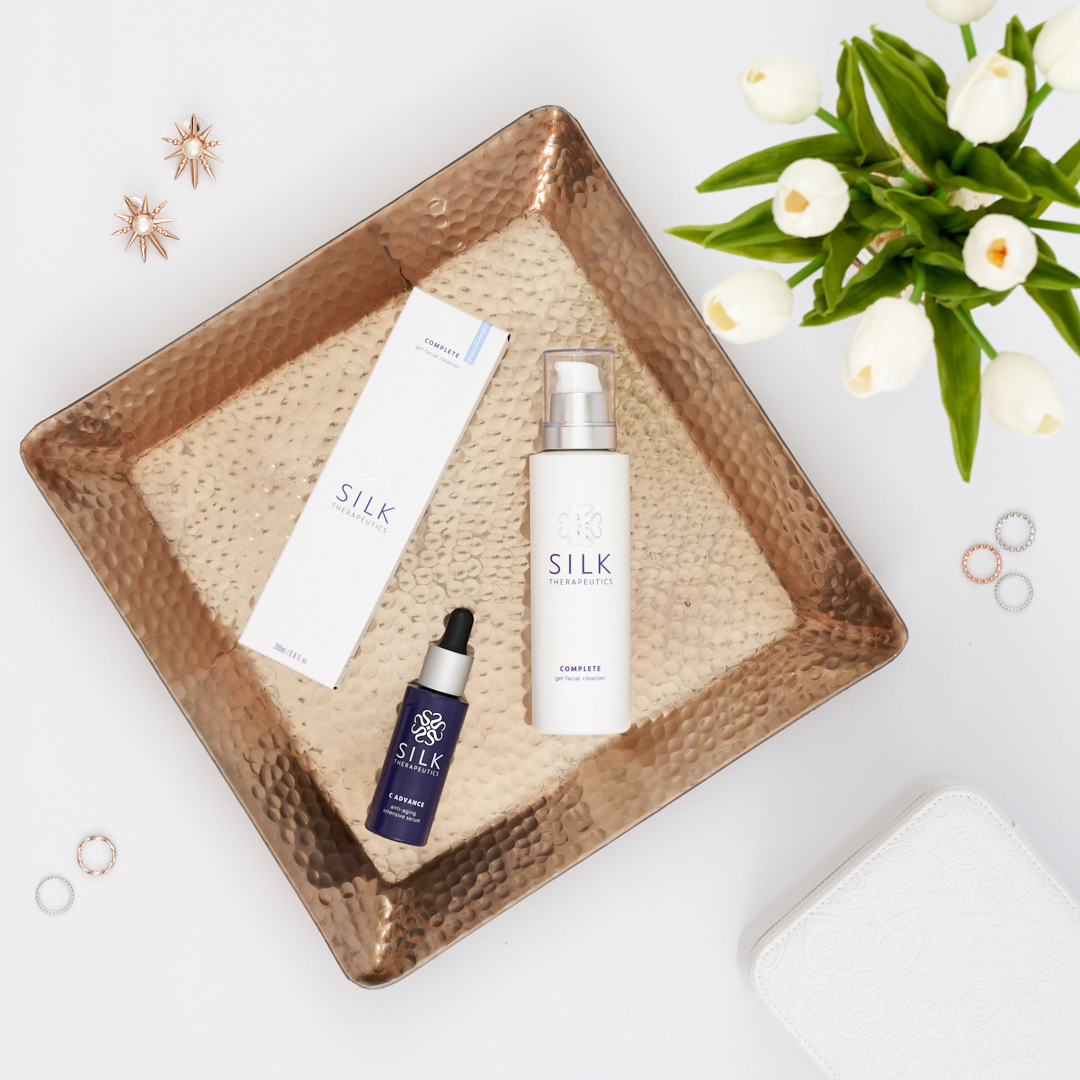 The Key Benefits of Complete Gel Facial Cleanser:
Gentle foaming cleanser that thoroughly cleanses and conditions the skin.
 Removes makeup and impurities from your pores.
Leaves skin moisture levels balanced and gives a radiant complexion.
It is gentle enough to use around the eye. It will not sting your eyes.
Contains only 10 ingredients.
The bottle will last for 396 uses!! If you wash with it morning and evening you will only need to purchase this twice a year!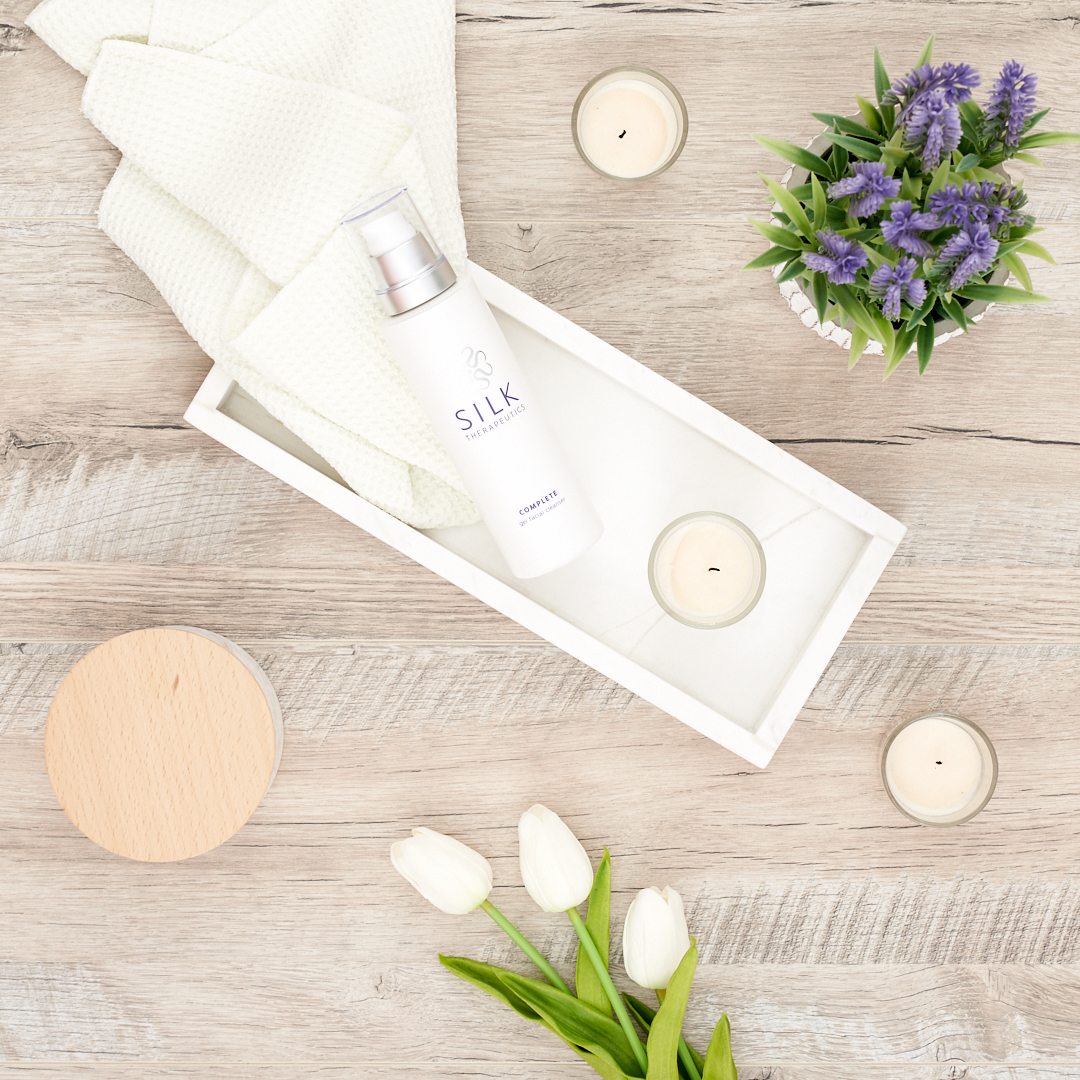 Why I love it:
I love that it is a clear gel.  The gel is loose not thick and is the perfect consistency.
The instructions say to use 2-3 pumps and that is what is the perfect amount for me to take off all my makeup, even my eye makeup.
I love a facial cleanser that can also take off eye makeup and this one is perfect!
It has no smell! Thank you Silk Therapeutics!
It leaves my skin clean, soft and moisturized. It leaves no residue on my skin.
The bottle is 6.8 fl.oz. and is $36! I think this is a great value for what you get!
I have used the Complete Gel Facial Cleanser for the past week and I absolutely love it!!!  It is a very high quality product and it does everything that Silk Therapeutics says it does.  I will definitely be keeping this product in my daily routine. I think it is going to become something that I can not live without.  If you have very sensitive skin or have just been on the hunt for a great facial cleanser that is clean and safe to use I highly recommend trying this one.
Thank you for reading and if you have any questions please leave them in the comments below!