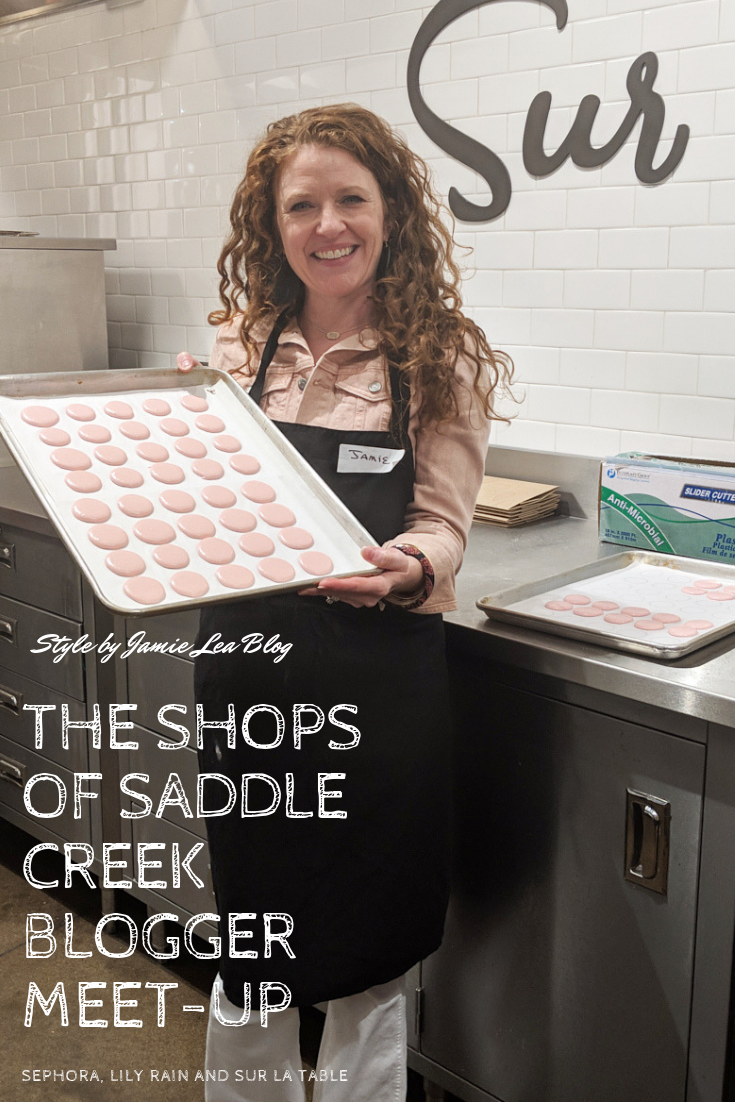 Hey there! If you ever want to know what the life of a blogger is like than read this post!  The best part about being a blogger in a city like Memphis is businesses and the community are super supportive of local bloggers. I know we are a means of advertising for them but it is so much more than that for both the blogger and the retailer. It's about building relationships in a community with other bloggers and local businesses.  Before you read the rest of this post I want to tell you that I was not required or asked to write this post. I am doing this one becasue I really want you to see the awesome things we get to do around this city!
Twice a year The Shops of Saddle Creek has what they call a Blogger Meet-Up.  I have been very fortunate to get invited to all of the Blogger Meet-Up's the past couple of years. Every single Memphis blogger will agree with me and say this is the best event out of all of them we attend. If you get an invite you rearrange your schedule to go! The events are very educational and fun.  We get treated to fun discounts, gift certificates, gifts and even cooking classes like you will see below! The Shops of Saddle Creek just knows how to do it right!
We usually go around to different stores to learn about what they do and sometimes we get to shop!  This season the three stores were: Sephora, Lily Rain and Sur la Table.
Sephora
We were treated to a simple and everyday makeup look tutorial at Sephora! The model was our very own blogger Treats with a Twist.  They used her choices for her everyday makeup and put together a great everyday makeup look for spring/summer. The most interesting thing about the makeup session was the makeup artist used the same brush for almost every application.  The shape and the synthetic bristles allowed her to do this.  She used the Sephora #99 brush; which is a sculpting blush brush and it's only $32!
Here are some photo's of the other products she used below. Along with the products pictured below, she used the Bare Minerals Complexion Rescure Tinted Moisturizer and Laura Mercier Blush Colour Infusion.  I did not get a photo of either of these items and they were really beautiful! I will link them all below for you to see!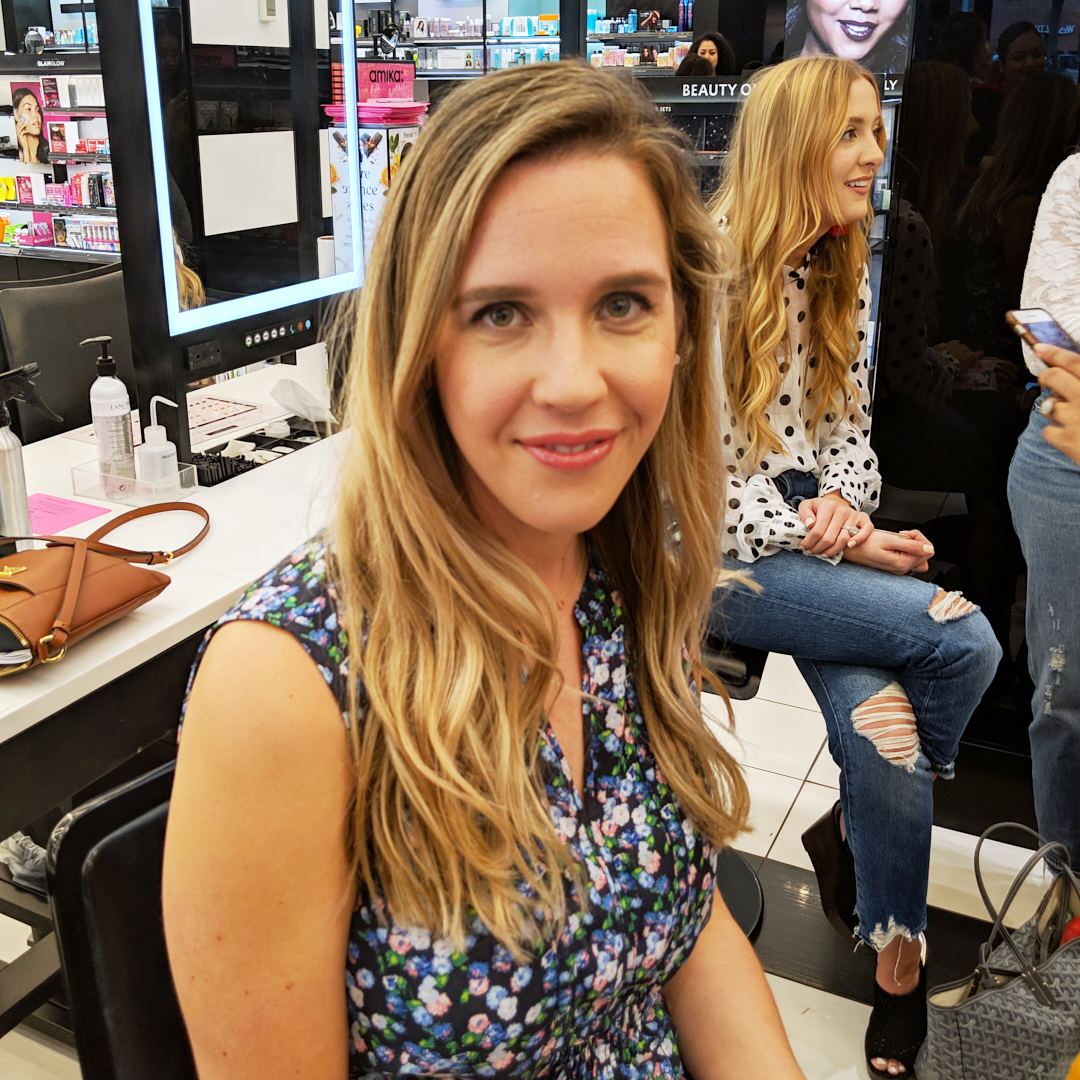 Lily Rain 
Our next stop was Lily Rain!  It is a very cute clothing and lifestyle store that originally started in Houston, TX. As you walk through the store you will see lots of eye candy for your closet, jewelry box  and home! Oh and don't forget to find a unique gift for someone else while you are there!
We had the opportunity to shop around for a bit and I really love the clothing and accessories in the store. One of the sales associates had on a cute leopard Z Supply dress from the store! I took a picture of her because I thought it was so cute and loved how she styled it with a black t-shirt underneath!
Sur La Table
Our last stop is going to make you very happy! It certainly did all of us! We had the opportunity to take a macaron cooking class from Sur la table!!!!  I could not believe it! We seriously got to make the hardest to make cookies on the planet and they came out great!  We split up into teams and our instructor, Helen, took us through the whole process. If you have ever wanted to take a cooking class than this place needs to be added to your to-do list!
We made two flavors of macarons to take home with us. A chocolate ganache with fruit filling and a lemon meringue! They were so delicious!  The process was very tedious and long.  I like baking and this took baking to another level.  If you are going to attempt to make macarons the best advice I can give you is to take a class first!  You will learn the factors that control how good your cookies turn out and there are many of them with macarons!  Happy baking!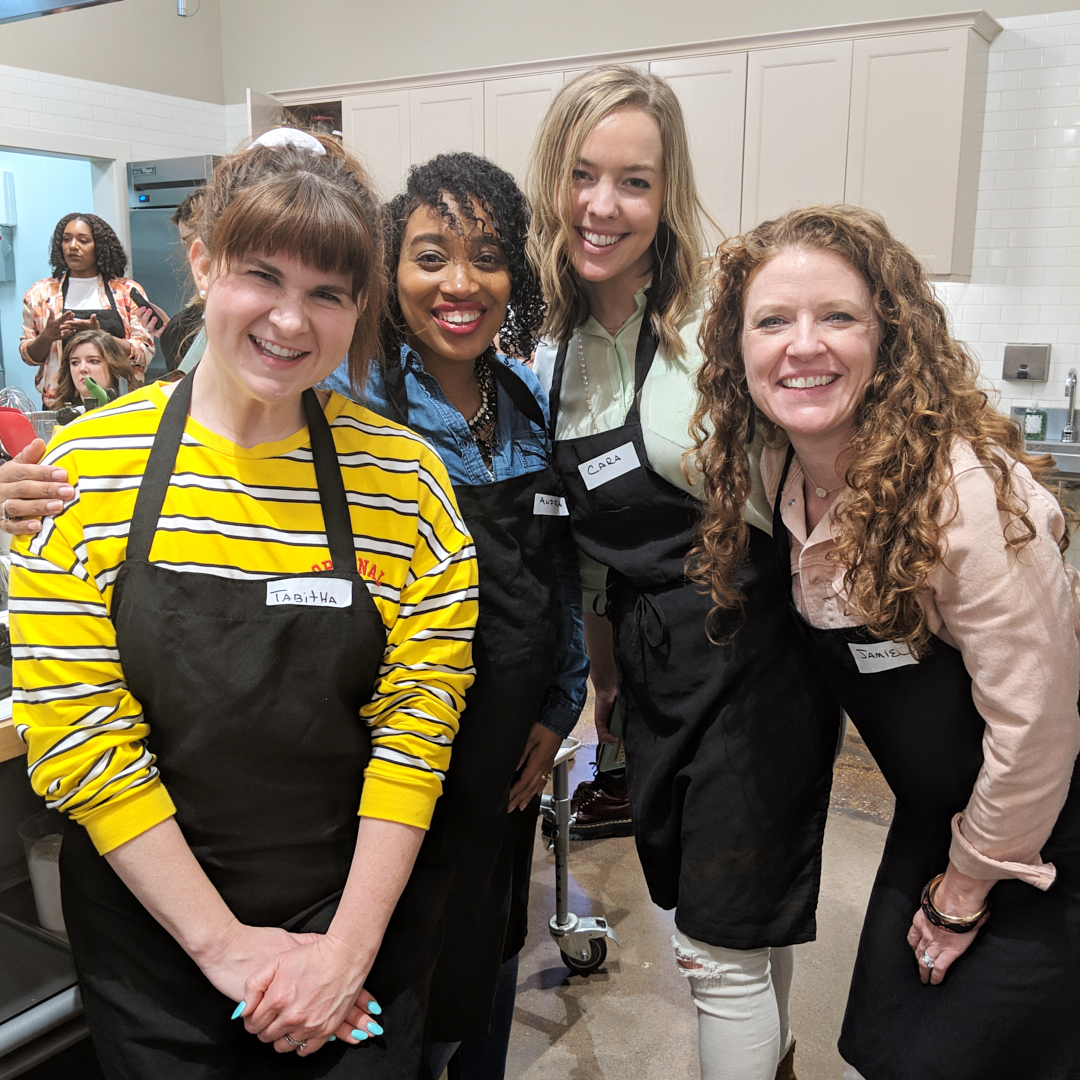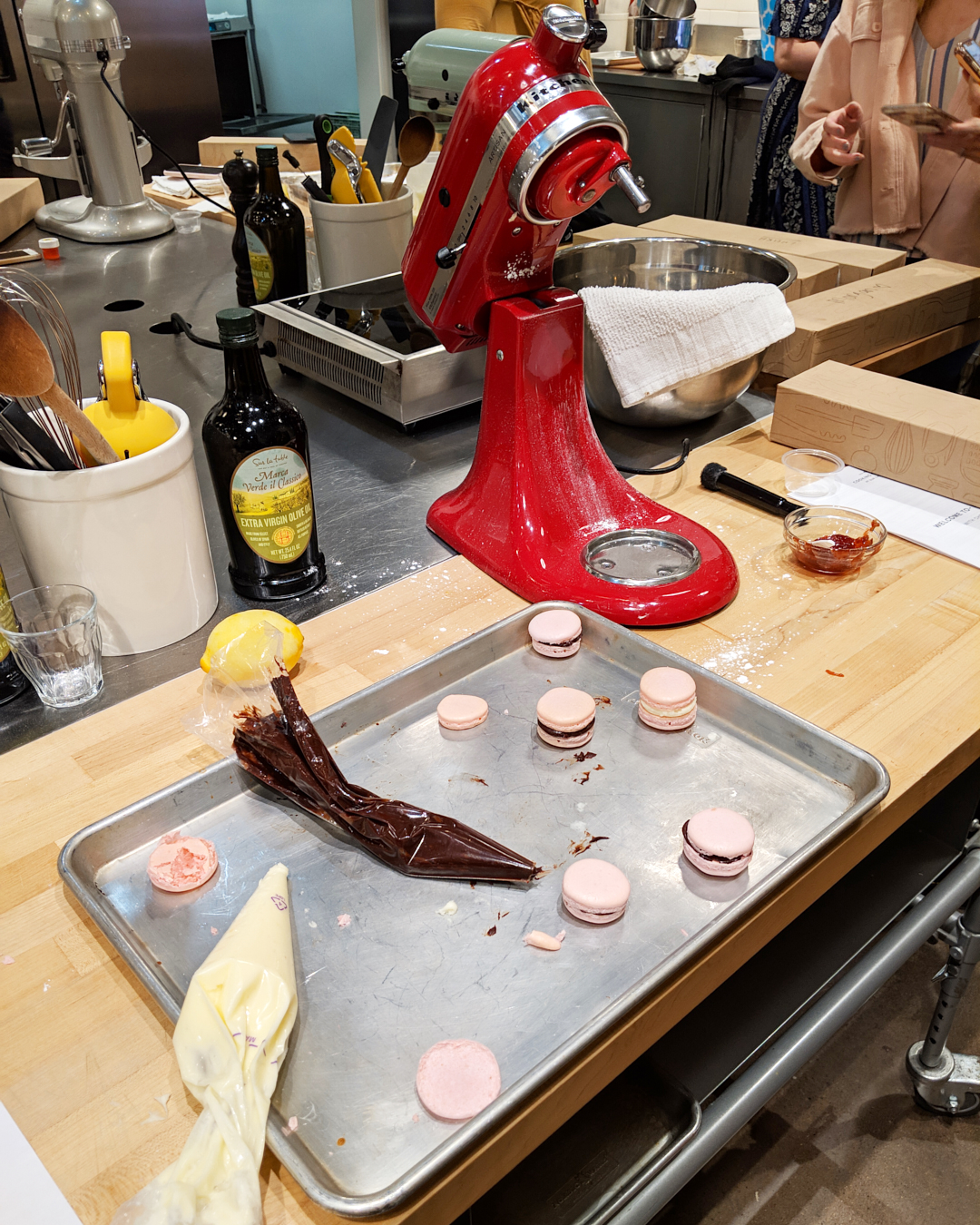 I hope you enjoyed seeing how spoiled we were from The Shops of Saddle Creek!  I really wanted you to see just how much fun these events really are for us!  The time for all of us to hang out together and learn about cool local places is truly priceless.
Thanks so much for reading!