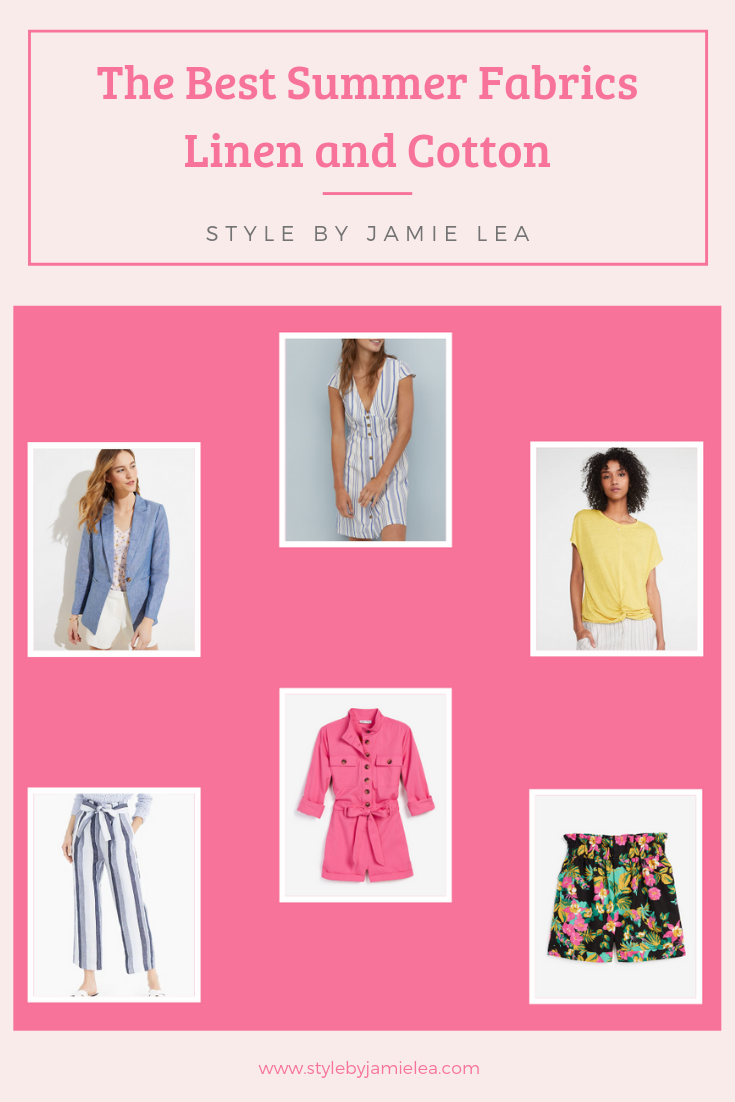 Hey there! When you are shopping for clothing do you consider the fabric content of the items before you purchase them?  This is a big part of my decision making process when I buy my own clothing. It is also something that every person in my life that has ever shopped with me now does.  I hope I can rub off a little on each of you as well by writing these types of posts.  It will make you a more informed shopper and help you purchase better quality items.  Not only will they last longer but they will also be low maintenance.
Today I want to talk about the best summer fabrics, which in my opinion are linen and cotton.  These materials really are best when blended together because they will take on each others properties. Innovations in making fabrics has come so far in the past several years that the fabrics just keep getting better and better! I am going to list below all the reasons why I recommend these materials and blended versions of them.
Linen
If you live in the South linen is a must have. It will keep you looking stylish and feeling cool all through summertime. Linen is a lightly woven fabric that has larger gaps between fibers which allows air flow and the fiber itself is conductive so heat is dispersed from it.
Linen is lightweight and has a smooth and fluid feel to it.  These properties along with its heat conductive properties makes it a very popular choice for bedding as well.
Linen is porous by nature and therefore it holds color dye very well.
Although it has no elasticity, which causes it to easily wrinkle, it still gains in popularity due to its fabulous other properties.
Linen is naturally antibacterial!!  I love this about it!
Linen is durable and long lasting for years to come!
The more you wear and wash linen the softer it will get. Also, the softer it gets the less wrinkles you will see.
Linen clothing keeps its shape throughout the life of the garment.
Most linen is machine washable. If you want to keep the linen a little more stiff than you can dry clean it.
Cotton
Cotton is breathable and moisture absorbent.
It provides thermal insulation and controls heat in the summer and cold in the winter.
Cotton is naturally hypoallergenic.
Cotton is the softest to touch natural fiber and the most comfortable.
It easily stretches and is very durable.
Cotton is machine washable but be careful because if it's not preshrunk it will shrink if dried in a dryer.
Cotton is used more than any other fiber for material production.
Linen Blends
When you add linen and cotton together you get the best of the best!  Combining these fabrics is the perfect mix for your summer wardrobe. Especially in t-shirts and dresses. You will find both cotton and linen blended with other materials as well. I usually steer clear of rayon anything so if it is mixed with viscose (a better form or rayon), polyester or acrylic than I will consider the item.
I hope this is helpful to you when it comes to shopping for your summer clothing. Linen and cotton are very common fabrics used to make spring and summer clothing and I have linked a bunch below for you!  It is amazing the amount of cute things out there made with these materials! This makes me really happy! I hope you enjoy. I have also linked the references to some of the sites where I got my info on the fabrics!
*I do make a small commission on any of the purchases made from the links below!

Thanks so much for reading!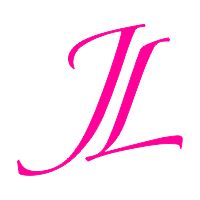 Links to resources:
Cotton vs Linen: What's the Difference