Every season I look forward to seeing what trends will be popular for mainstream shoppers like me. Not everything that is seen at NY Fashion Week is the end-all be-all for trends. The big wigs set the stage for what we might see in retail stores and the styles are not as extravagant. I don't know about you, but after seeing some of the designers creations I am glad this is the case.
After culling through the numerous trends from the runway shows, I wanted to present to you the spring 2020 trends that any woman can wear. Whether you are in your 20's, 30's, 40's or 50+ you can wear these 5 trends.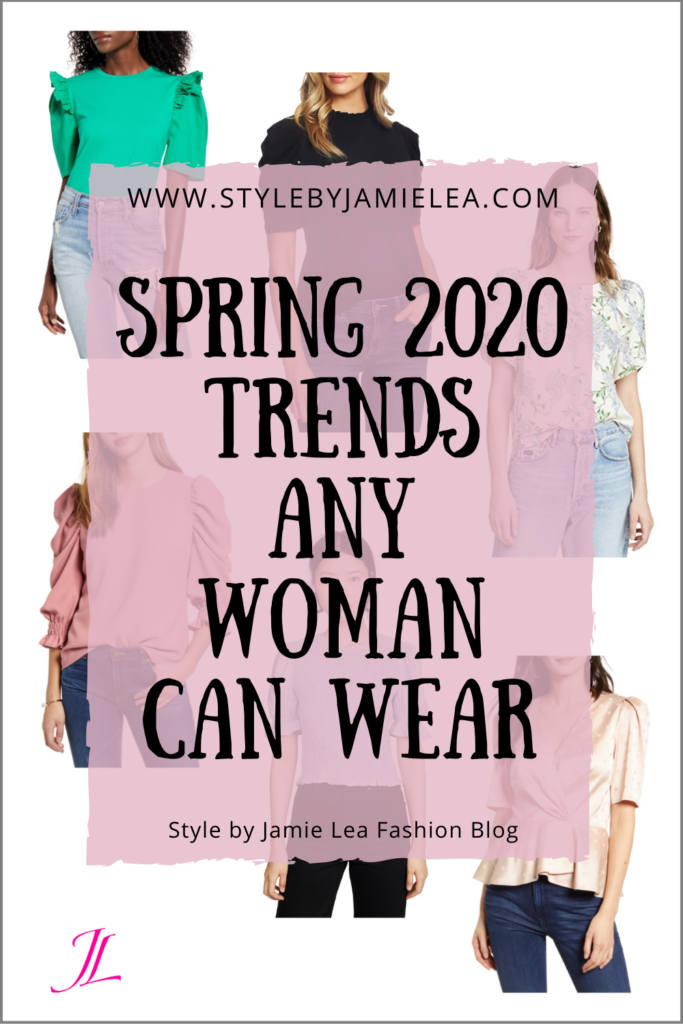 Trends Any Woman Can Wear
Tie Dye 
Tie dye has to be my favorite trend for spring.  It was somewhat popular in fall and has just blown up this spring 2020 season. I love that it is a more modern and subtle tie dye print than in years past.  If you grew up in the 80's and 90's you know what I mean!
You will find almost any item for your wardrobe in tie dye, even earrings and shoes!  Check out my post here on this trend!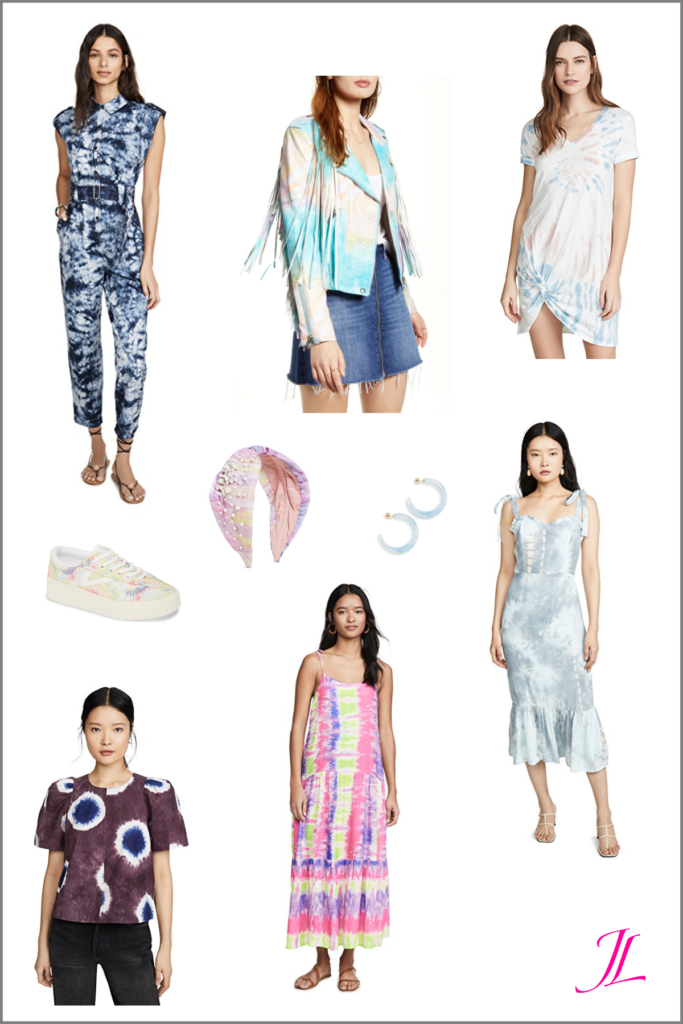 Polka Dots
You will see lots of items dotted this spring. They might be bright colored dots both large and small or very subtle dots that create texture instead of a print.
I am a big fan of the clip dots or swiss dots that are the same color of the fabric and bring in lots of texture. They give a feminine and fun look without feeling overwhelming.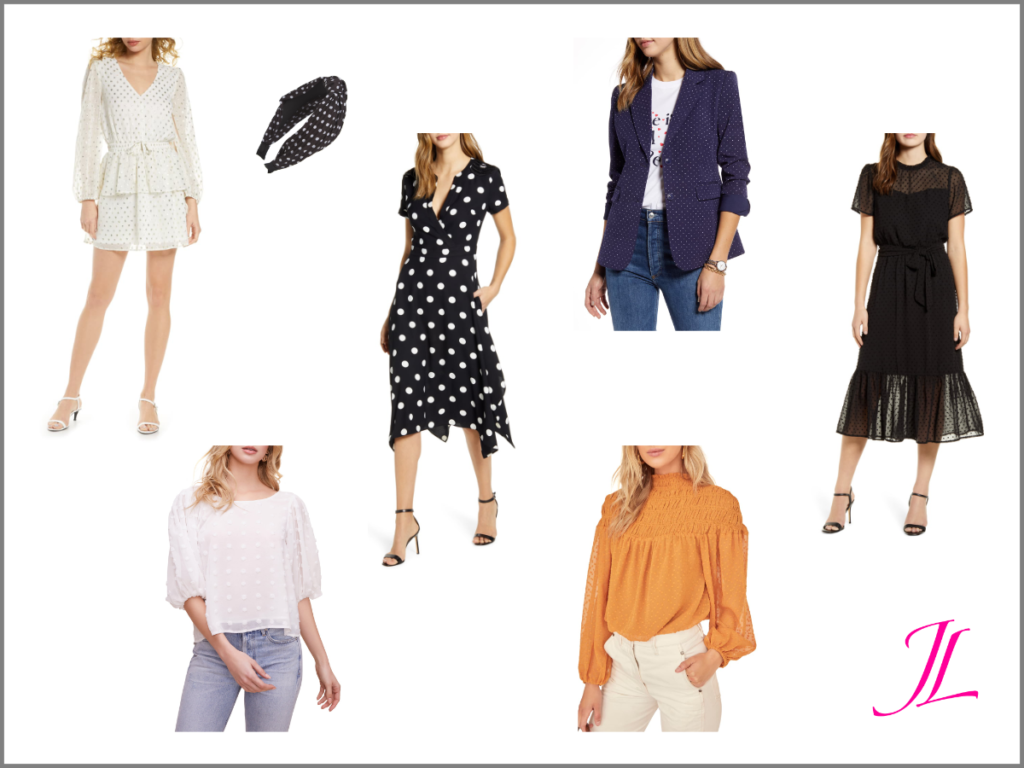 Puff Sleeves 
Puff sleeves are my second favorite trend for spring behind tie dye. A puff sleeve is a great way to give that plane jane blouse or tee some UMPH!
I think any woman can wear this trend because it's really simple to do.  Pick from really puffy to just a little at the shoulder. Whatever you choose will be right on trend and will look really cute!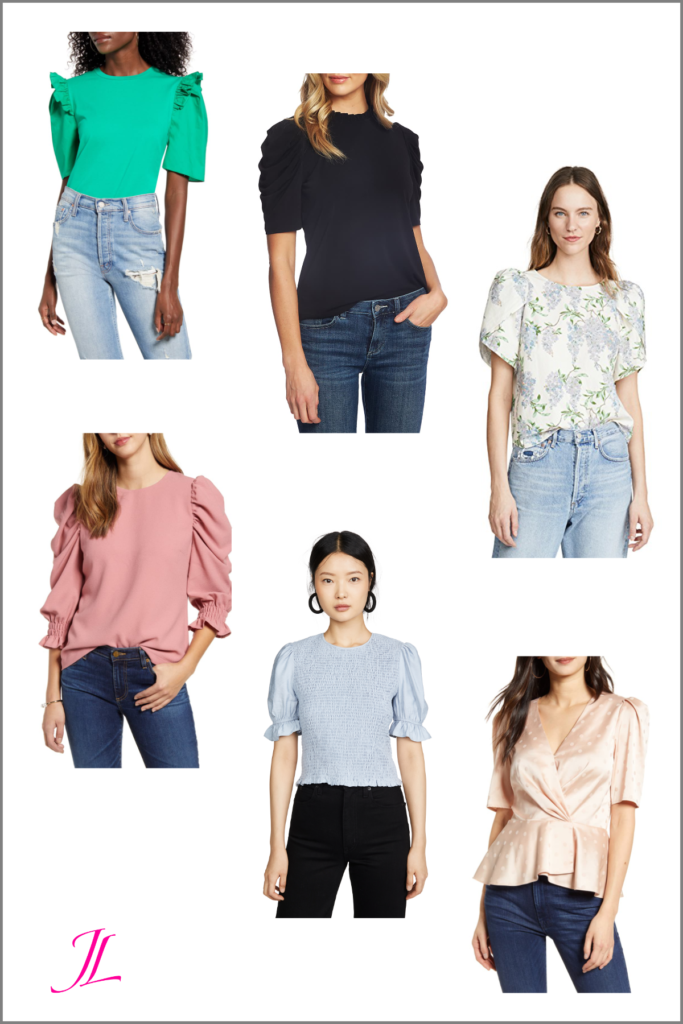 Pleats 
We have seen accordion pleated skirts for the past few years. Not only will you see the lovely accordion pleated skirts for spring but you will now see pleated tops and dresses with head to toe pleats!
I love the tight accordion pleating they are showing this spring. It gives the fabric texture without a lot of the bulk that accordion pleating can give.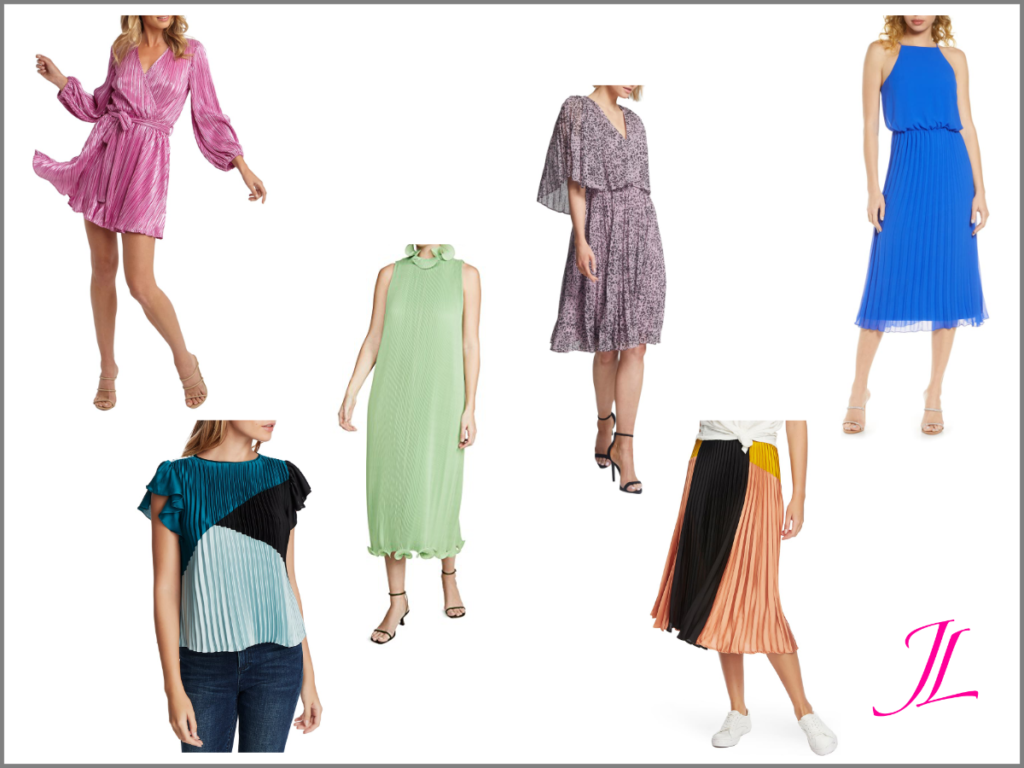 Ruffles
Some of you might think that ruffles are too juvenile or overpowering for you to wear. For this spring season throw that thought out the window!
Ruffles are so big for spring 2020 that you will find them as small subtle additions to an item or major additions to an item.
I personally love the subtle additions on sleeves and just a little on the front of a top.  It brings a girly cuteness like nothing else can on an item.  I really do think if chosen wisely that any woman at any age can wear this trend.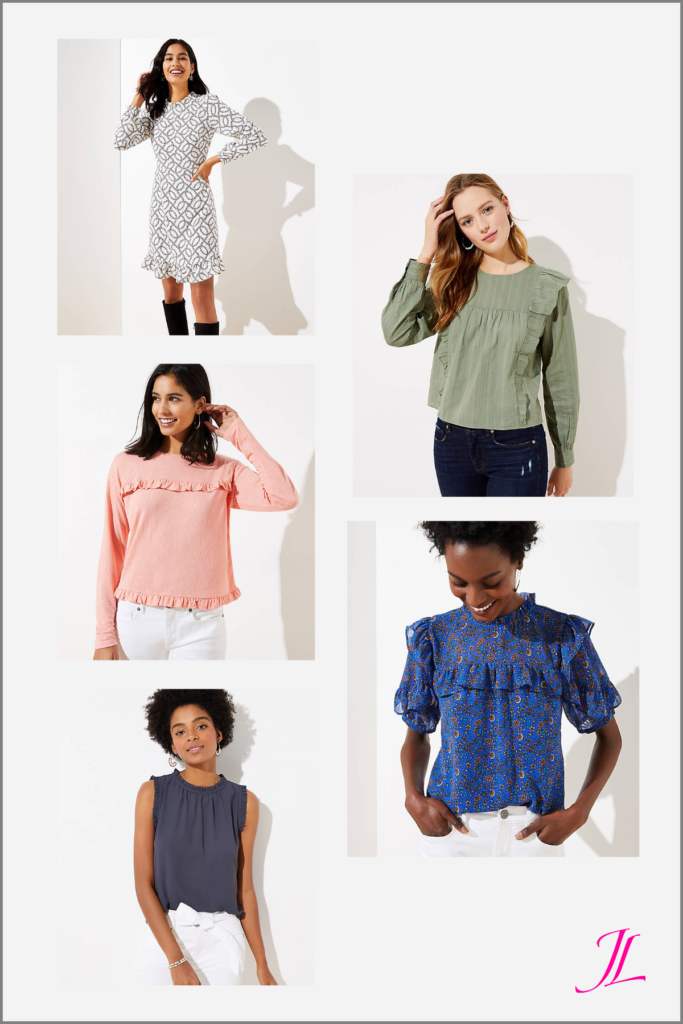 Other Trends
There are few that I will mention that you will see this spring but are not great on EVERY woman.
All things 90's like oversized blazers, mom jeans, spaghetti strap tops and thong sandals.  These have been part of the trends for a while now and are old news.  I love all of these items for certain people but they are not universal trends for any woman, with the exception of the thong sandal.
The billowy dress is back and I am not a fan unless you wrap a belt around the waist to give it some shape.  It may be super comfortable and have it's place but it is not a flattering fit! Younger, more youthful girls can pull this off without the world assuming they are pregnant. None of us want to get that question unless we are, right?!
Tie dye, polka dot, puff sleeves, pleats and ruffles are the perfect spring 2020 trends that any woman can wear.  There are so many options available for each that it should be easy to find something to suit your age and preferences.
Any of these spring 2020 trends will add some fun and newness to your existing wardrobe!
Stylishly Yours,