The biggest question I get when helping clients put outfits together is "How do I dress in between season's?"  This is the hardest time of year to figure out what to wear because the weather just doesn't cooperate.
Also, transitioning a wardrobe into spring seems a lot harder for people than transitioning into fall.
There are a few tips I always give that seem to help in what I call the "transitional season".
In a couple of months this will become the dilemma of us all, so here I will show and tell you how to style transitional outfits for spring.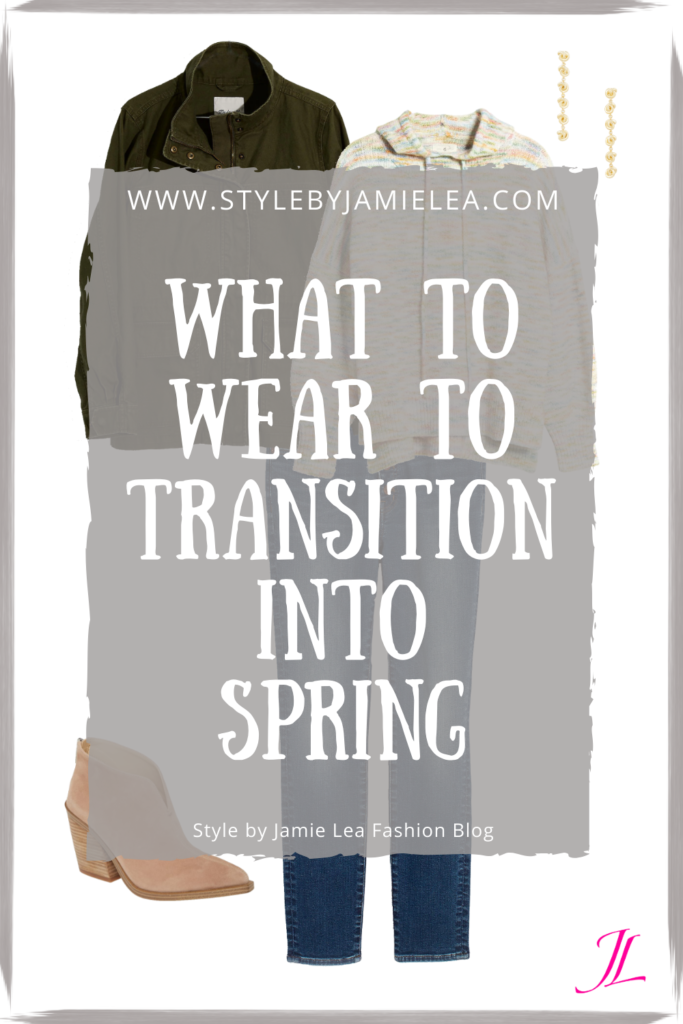 Tips for Styling Your Outfits
Wear items that are for cooler weather but are spring colors.
Use items from fall to layer over spring items.
Accessorize your favorite pieces from winter with accessories from spring.
Transitional Outfits in Cooler Weather
Since the weather might be cold one day and warm the next in the transitional spring months we have to resort to still wearing cool weather items like sweaters and jeans.
I love that retailers offer great choices for spring colored sweaters and long sleeve tops during this time. You could always invest in a couple to get you through.
If you choose wisely you will be able to hold on to these items for the next year or wear them longer through the spring season.  Look for items made without acrylic or wool since these materials are much more suited for cold weather.
If you choose not to purchase anything for this transitional time period, look for things in your closet that have long sleeves but look more springy.
If you pair a springy long sleeve blouse/sweater with jeans (even white jeans) and camel booties you will have a perfect transitional spring outfit. Add a jacket if needed for more warmth.

Layering Pieces for Spring Transition
There are many ways to layer your fall/winter items with spring items to get a transitional look. Layering will help you go with the flow during the day if it's cool in the morning but gets warm during the day.
Some examples for you to think about are:
A flowy dress with a knit blazer over it and matching booties, tall boots or flats.
A light weight sweater in a spring color, a neutral utility jacket, jeans and booties. A denim jacket would work for layering as well.
A spring colored top under a cardigan with cropped jeans and booties.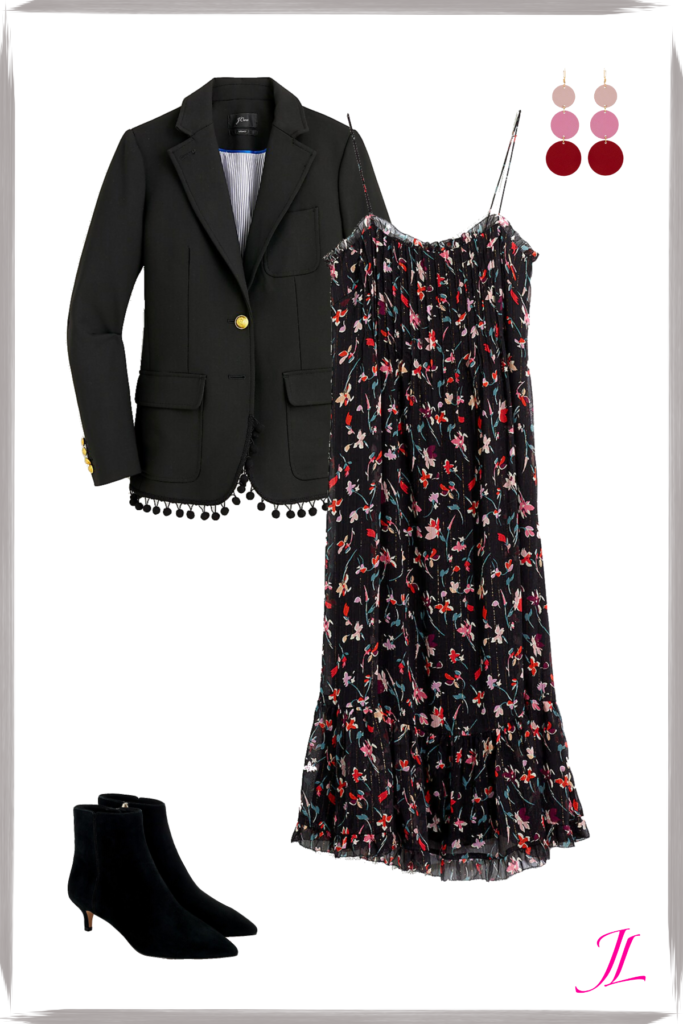 You probably noticed one common item in all of these examples and that is a pair of booties. I think booties make it easy to take the place of a sandal in your outfits until spring is officially here and the warm weather stays put.
Booties look great with just about everything but an evening dress and activewear. If you are not a fan of booties and really don't want to wear them in the early spring than wear a closed toe flat or sneaker.
Accessorize Your Winter Items with Spring Colors
An easy and affordable way to create transitional outfits is to start adding in spring accessories.
Colorful earrings and scarves are probably something you already own that you can incorporate without spending any extra moola.  We all love that idea right!?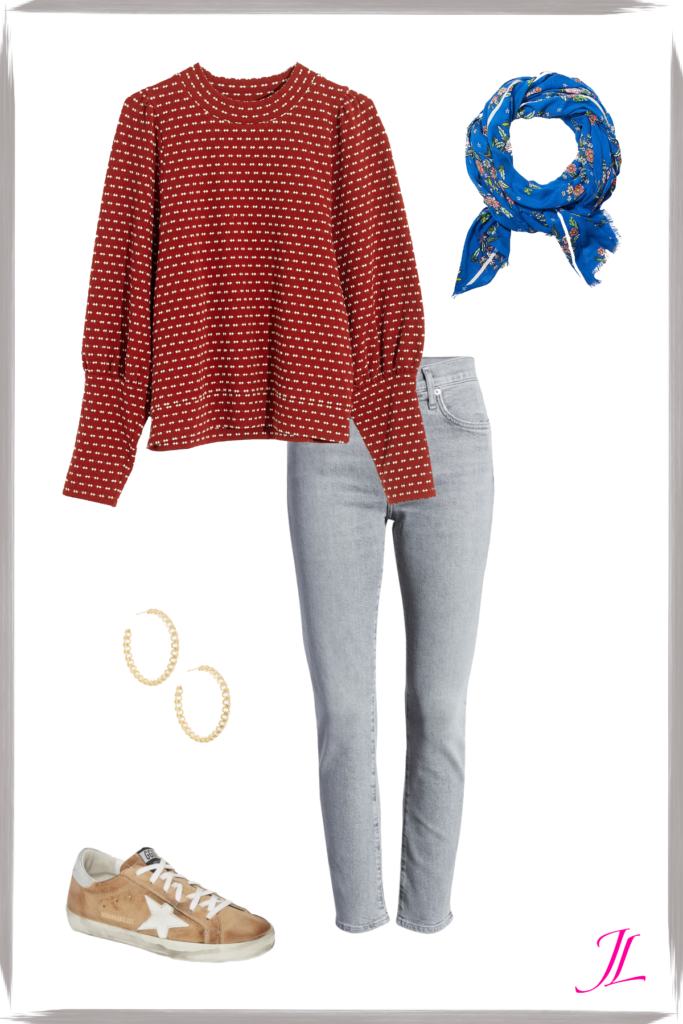 These simple tips should help you learn what to wear to transition into spring with ease.  Just try not to overthink it!
It really is very simple to do. Let me know if you have any questions below!
Stylishly Yours,