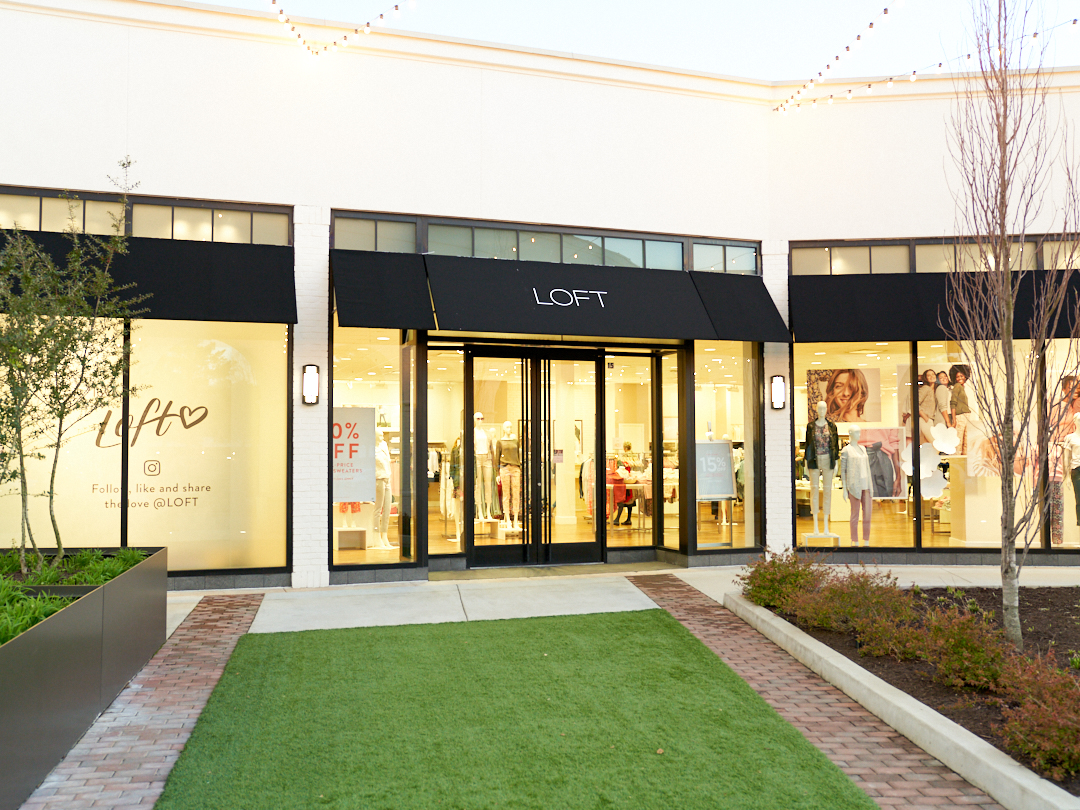 Hey! I am so excited to tell you about my first ever hosted event at the Loft in The Shops of Saddle Creek ! I was so excited when I was asked to help them promote their new local store Instagram account called loveloft_saddlecreek!  I frequently shop at Loft in The Shops of Saddle Creek and Nicky, the awesome Store Manager, and I have talked about doing an event at some point. What better time to have an event and invite a bunch of your closest local blogger friends to help promote their new local Instagram account!!! Keep reading and see how much fun we had!
Why I Love Loft
First, I want to tell you why Loft is one of my favorite places to shop. Especially the local store in Saddle Creek.
They offer such a great variety of styles that many different ages, shapes and sizes can shop there.  They have a large range of sizes including Petites and Plus.
Loft gets new things in ALL THE TIME! I think some months it's twice a month that they get big shipments, especially when a new shopping season begins.
The quality and prices are great!
Loft frequently has a 40% off sale that I love to shop and sometimes 50% off for a short period of time.
The staff in the Loft Saddle Creek store is amazing and very helpful.
Loft inventory is always on trend with the seasonal styles but they still maintain their classic Loft look.
One of the best places to shop for workwear and casual wear.
Loft ships your items purchased online from the stores so they keep the money flowing through the brick and mortar. It's so important to keep retail stores alive in this internet age.
Girls Night Out Event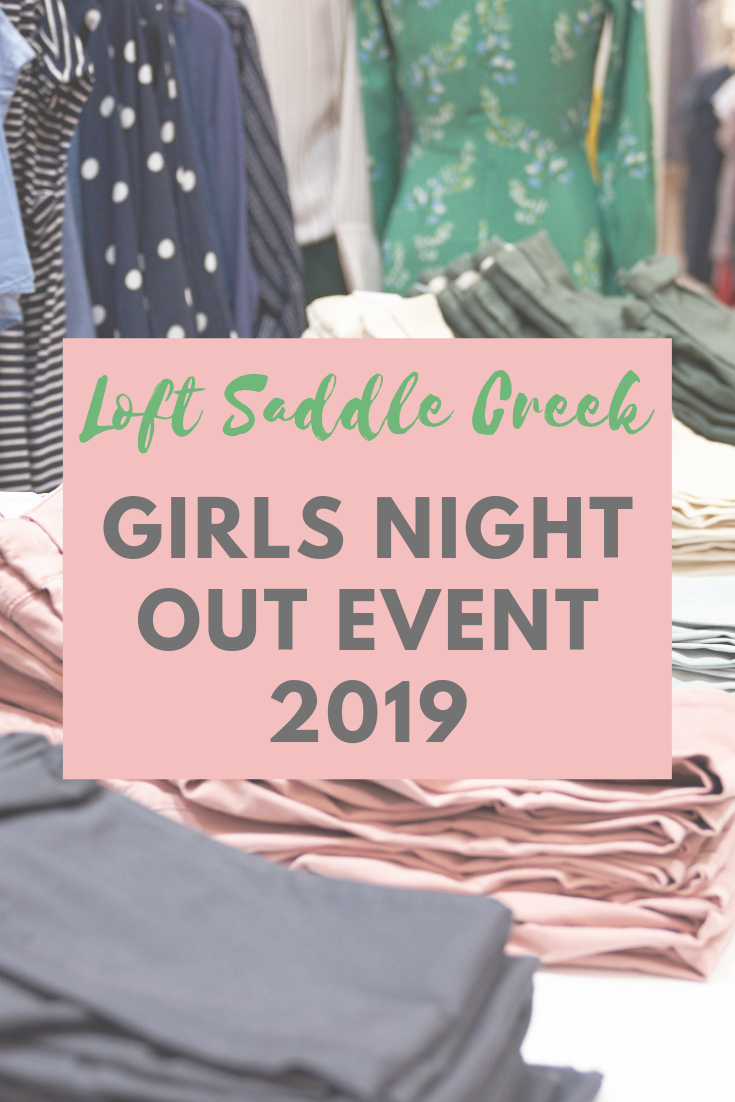 Now it's time to talk about the Girls Night Out Event!  If you are reading this and have not checked out Loft Saddle Creek's Instagram account please do!  It's linked here for you.  We had 8 Memphis bloggers come for our event and we had the best time. It was on March 21, 2019 from 6-8.  Loft offered us a generous discount that evening in exchange for us promoting their new Instagram page.  So, needless to say we all ate wonderful snacks provided for us and shopped!  And of course the most important thing, we promoted their Instagram through our own Instagram stories.
A lot of us also did try-on sessions in the fitting room for our followers as time allowed. The awesome part is we had the opportunity to see their new spring collection that was put on the floor a day early just for us!! Can't you see just how awesome they are!!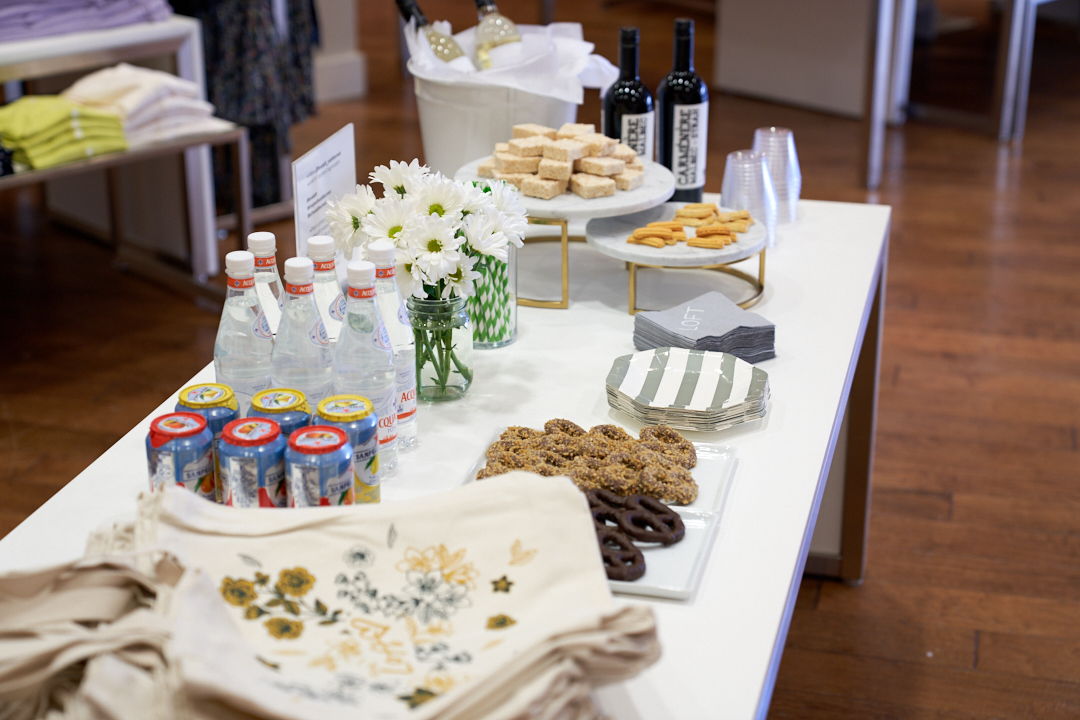 These type of blogger events are my favorite because it gives the Memphis Bloggers the opportunity to hang out with each other and  to serve the amazing businesses in the community. Loft just so happens to be a favorite place for lots of us bloggers here in town!
Below are a few of the hard working and fabulous ladies that work at Loft.  They are always so sweet, helpful and go out of their way to serve you.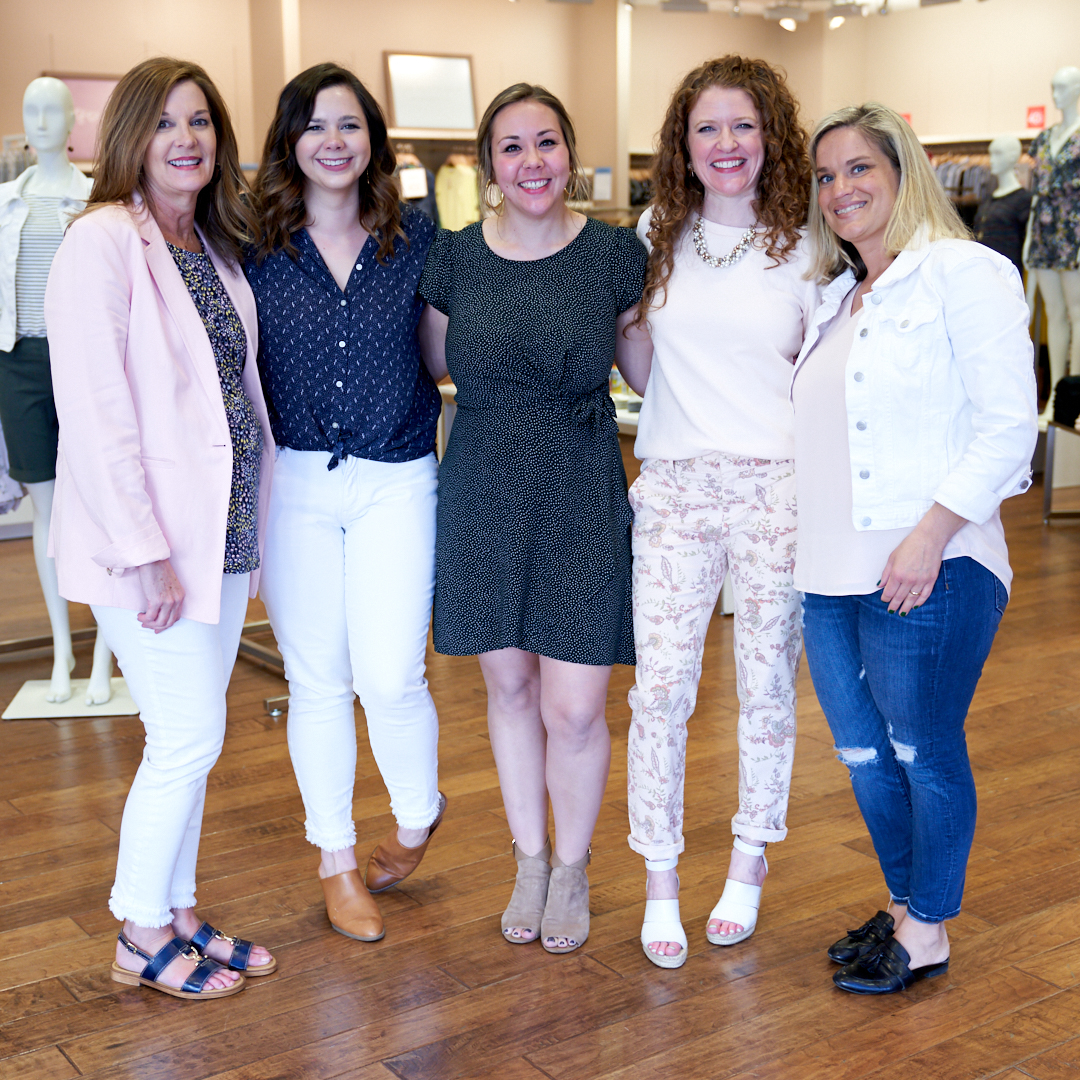 I have so many good pictures for you to see from the event.  I had my husband come and take photos of us as we mingled and did our thing.  It is so hard to socialize, shop, "instagram" and take pictures.  You will see all kinds of "in-action" photos below of all the girls who came.  I want to thank them all for their participation and support.  Also, thank you to the Loft for having us and treating us so well!
I did have to include a picture of me and Hannah below, an employee of Loft that was off duty and shopping that night with her mother. Oh, and we had a special guest Robin who will make an appearance on my blog a lot! She's family!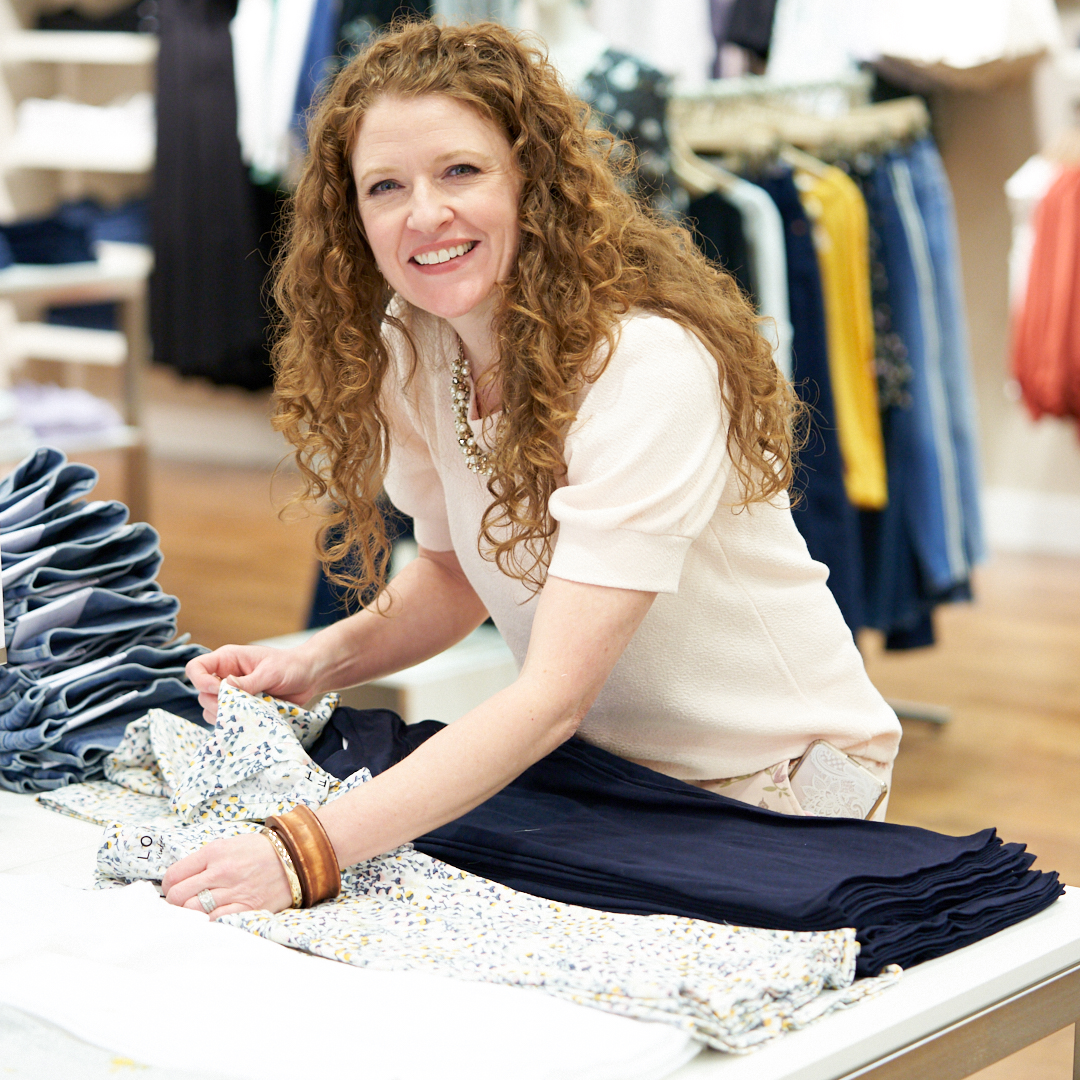 I want to provide the links to all of these wonderful ladies blogs below.  Feel free to click their name and check out the wonderful work they put into their blogs. We have so much talent in this city and I know they would love your support!
Thanks so much and stay tuned next week for a blog post on How to Style Floral Pants like the ones I have on at the Loft Girls Night Out Event 2019.  If you subscribe to my blog (in the right column)  you will get an email when a new post is published! Thanks so much for reading and I hope if you have an Instagram account that you will give Loft a follow at loveloft_saddlecreek on Instagram!