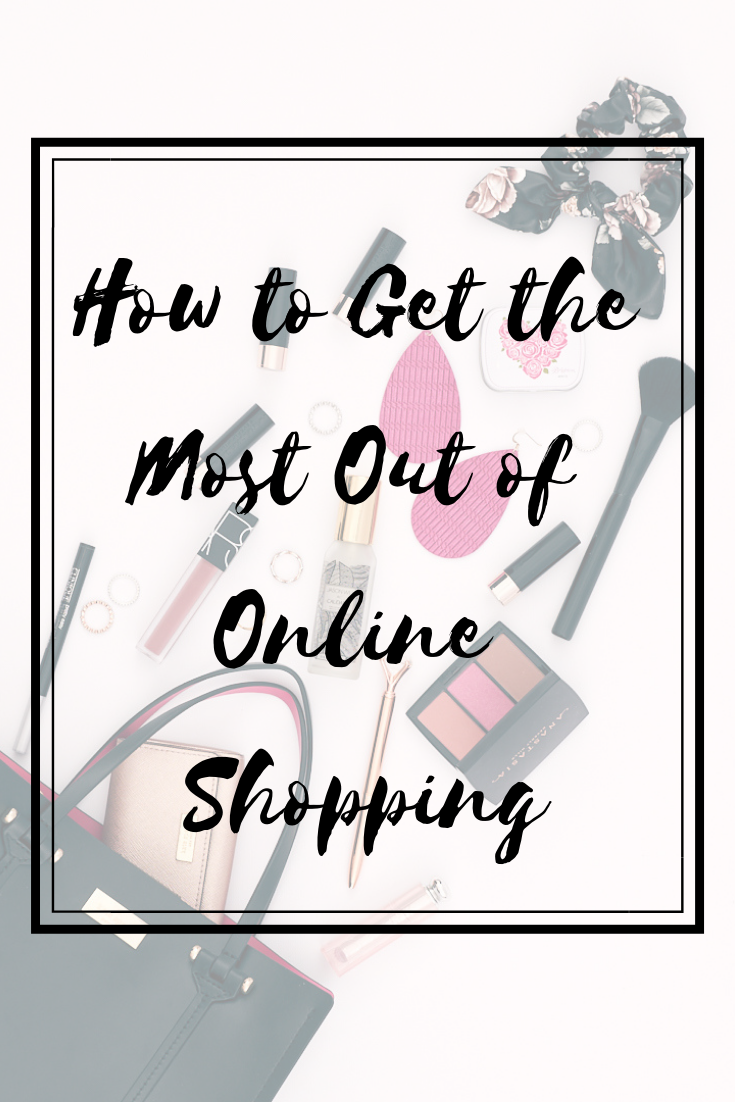 Hey ladies! Do you ever get frustrated with shopping online?  I know I do and I have come up with some ways to help minimize that frustration.  I think online shopping opens up a whole new and wonderful shopping world for us but not without some major snags. Let me encourage you! After reading this article it will be a much better experience for you, I promise!
I have recently been ordering more online than ever before.  I seem to have better luck at finding what I like online than in store.  If you live in a city that does not offer what you like than this is the best way to get what you want.  It defeats the purpose of feeling the instant gratification you get from buying in town but it is definitely exciting to receive that box at the door!
Below are 8 ways to help you get the most out of online shopping. It is important to pay attention to all of these details and know exactly what you are buying. This will also eliminate the comment we all have made, "This looks nothing like what it looks like online!" I know you have said this, so here you go!
Read the details of the item you are interested in.  Most retailers provide everything you need to know about a product. Look especially for what material it is made of, how it fits, and the item description.
Read the REVIEWS!!! I can not stress enough how important this is!  Pay attention to what people say and if they give good details take them into consideration.  Don't pay attention to those that say a bunch of nonsense just because they wanted to. You know what I mean?!
Look at all the photographs. Retailers now provide multiple pictures of the item so you can see it more closely.  If there is a video than watch it as well.
If they offer a size guide, read it! If they offer a quiz, take it! Some retailers will even give you the measurements of each piece.  Pay close attention to this.
When you are on the fence about an item go ahead and order it! It may look really cute on and you can always return it.
Make sure you know the Return Policy. Even if you have shopped with a retailer before always check it. For example, H&M changed their policy.  If you ship it back to them they now deduct $5.99 from your return when it use to be free. They are encouraging everyone to return the merchandise to a store.
When you place your order, I highly recommend ordering two sizes of each item.  This will allow you to compare sizes and see which one you like.  Also, it will limit the time it takes to swap it out for the right size.  Seems a little silly but it will save you a lot of time.  Just ship back or take back what does not work.  More than likely one of the sizes will work! Especially if you did all of the suggestions above.  I usually order the size they recommend and a size up.
Go ahead and pay for the shipping. Free shipping these days is SUPER slow and this will guarantee that it will get to you in a few days. That way if you need to make a swap or do the return it is in a better window of time.
I hope this will help you in your online shopping endeavors.  Especially when you can sometimes find better deals online than in town. I have started doing this and it saves me so much time.  You just have to be sure to get the return back within the policy window!!!
Since today is Cyber Monday, here is a list of all the places I love to shop that are having online deals!









Thanks for reading and Happy Cyber Monday!