Hello friends! I hope your March is going well so far.  Mine has been super busy which is nice! I have been wanting to tell you about some amazing primers I have been using! One of my goals this year is to bring you more beauty posts like the one on the toiletry bag from last week. I realized that I have yet to write a post on a beauty product that I love using. Really the only beauty posts I have done are about my Play by Sephora subscription.   So, today I want to tell you about two flawless face primers and an under eye corrector that I have enjoyed for the past several months.
When I started blogging back in July of last year I needed to find a primer and a foundation that made me look better in photographs. With a blog comes lots of photos.  I was doing  mainly flat lays but knew I needed to start having photos of myself wearing the outfits.  You can only tell the fit of something once it goes on the body right?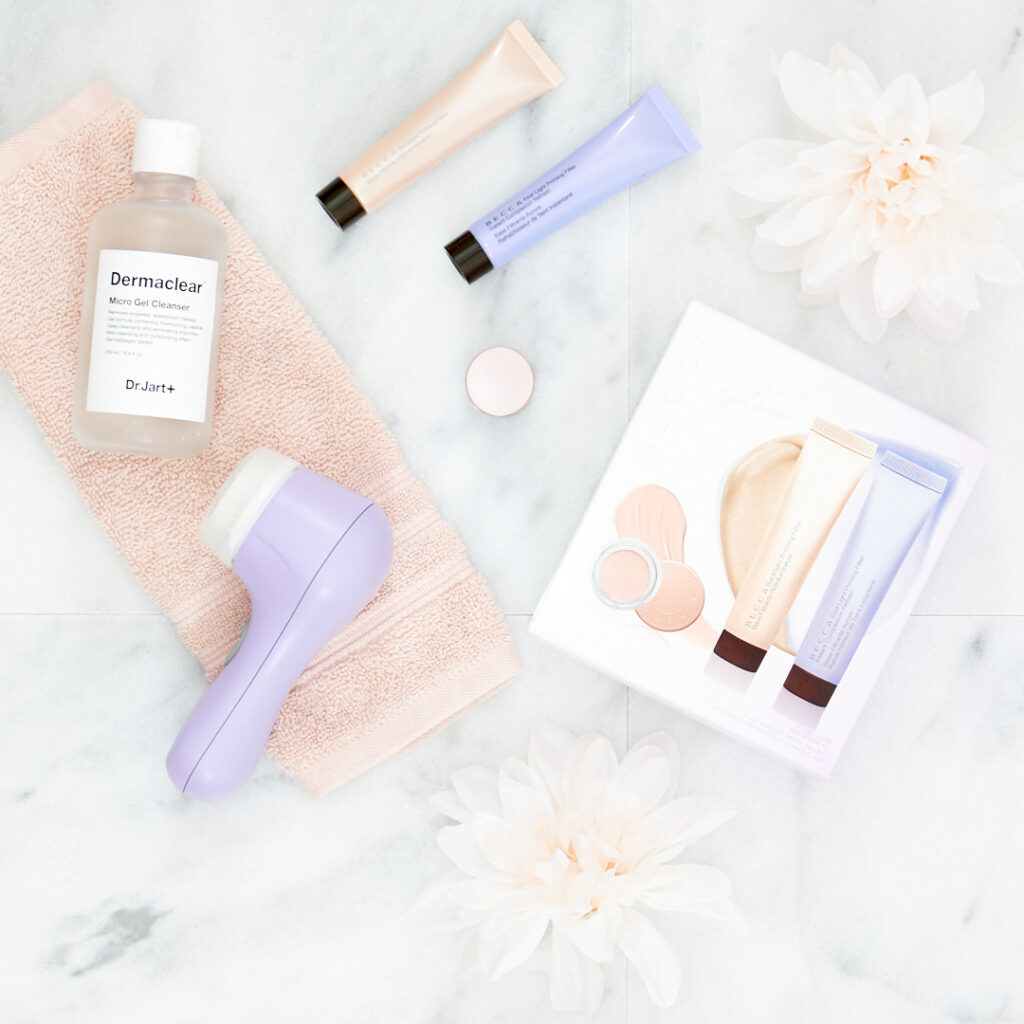 I actually received a sample of the Becca First Light Priming Filter in my Play by Sephora box and freaking loved it! It is the best thing since sliced bread! It brings my makeup face to a whole new level.  After using it for a few months I asked for a the Jet, Set, Glow! Prep and Prime Kit with Backlight Priming Filter, First Light Priming Filter  and the Brightening Under Eye Corrector for Christmas.  And you need to RUN to the store (or your computer) and get this stuff ASAP because the kit is only $25!
If you are familiar with all the new camera technology you know that HD cameras are the devil! They show EVERYTHING!  Every wrinkle, blemish, spot and freckle!  I did not wear primer or foundation before I started blogging. If I did it was a tinted moisturizer. With the combination of my age and HD cameras I have to wear something that smooths out my skin at least a little.  So this is what I use.  I will touch on the foundation in another post.  It also came in my Play by Sephora box!  See, it is worth the $10 a month.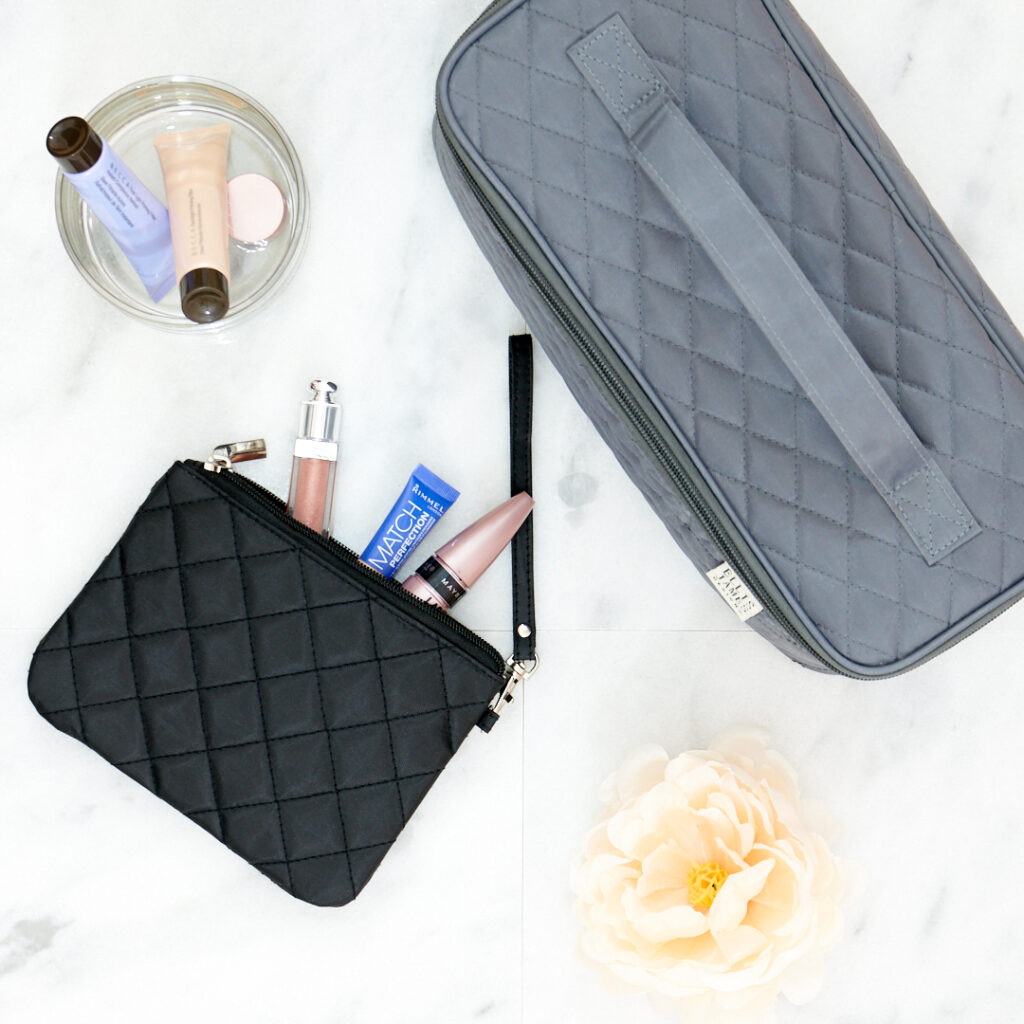 The thing that is unique about these Becca face primers and under eye corrector are the illuminating effects from their proprietary blend of crushed pearls.  They claim to give you a soft radiant glow and they truly do!  They cause the light to reflect just right off the face and this minimizes the appearance of fine lines and wrinkles and uneven skin tone.  These are the only illuminating products I can use that don't enhance my fine lines and wrinkles or make me look ultra shiny on my face! If you have that issue with illuminating products definitely give these a try and you wont be disappointed.
Becca Backlight Priming Filter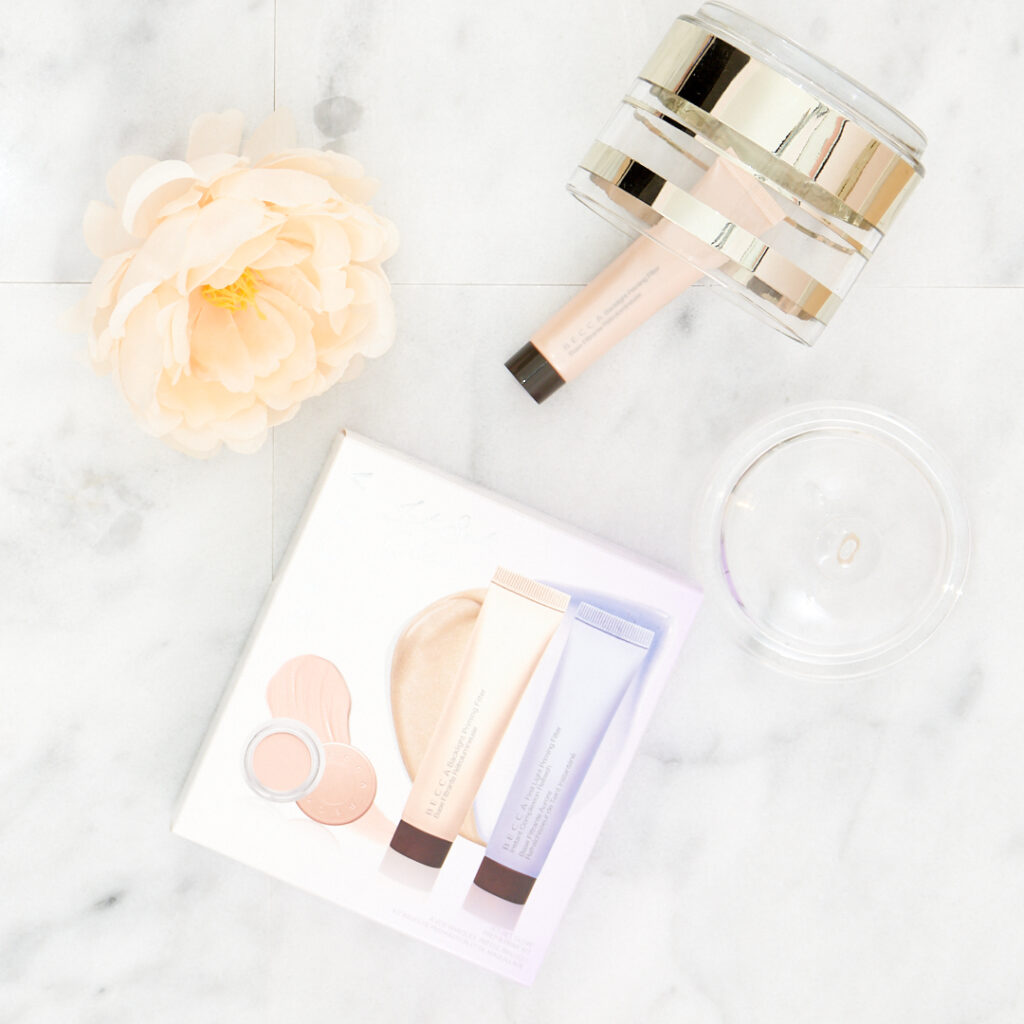 I am starting with the Becca Backlight Priming Filter because I wear it the least amount.  The reason why is it has a little bit of a heavy smell.  I am not a huge fan of products that have any smell at all.  I feel like there is no need!  The smell dissipates once it dries on your skin so you don't smell it all day, which is why I can still even wear it.
The advantage of this one is that it helps your makeup last from day to night and gives a smooth glow to your skin.  It also has Vitamin-E in it which helps minimize fine lines and wrinkles.  I wear this when I know I am not going to be able to touch up my makeup and I need it to last all day.
Becca First Light Priming Filter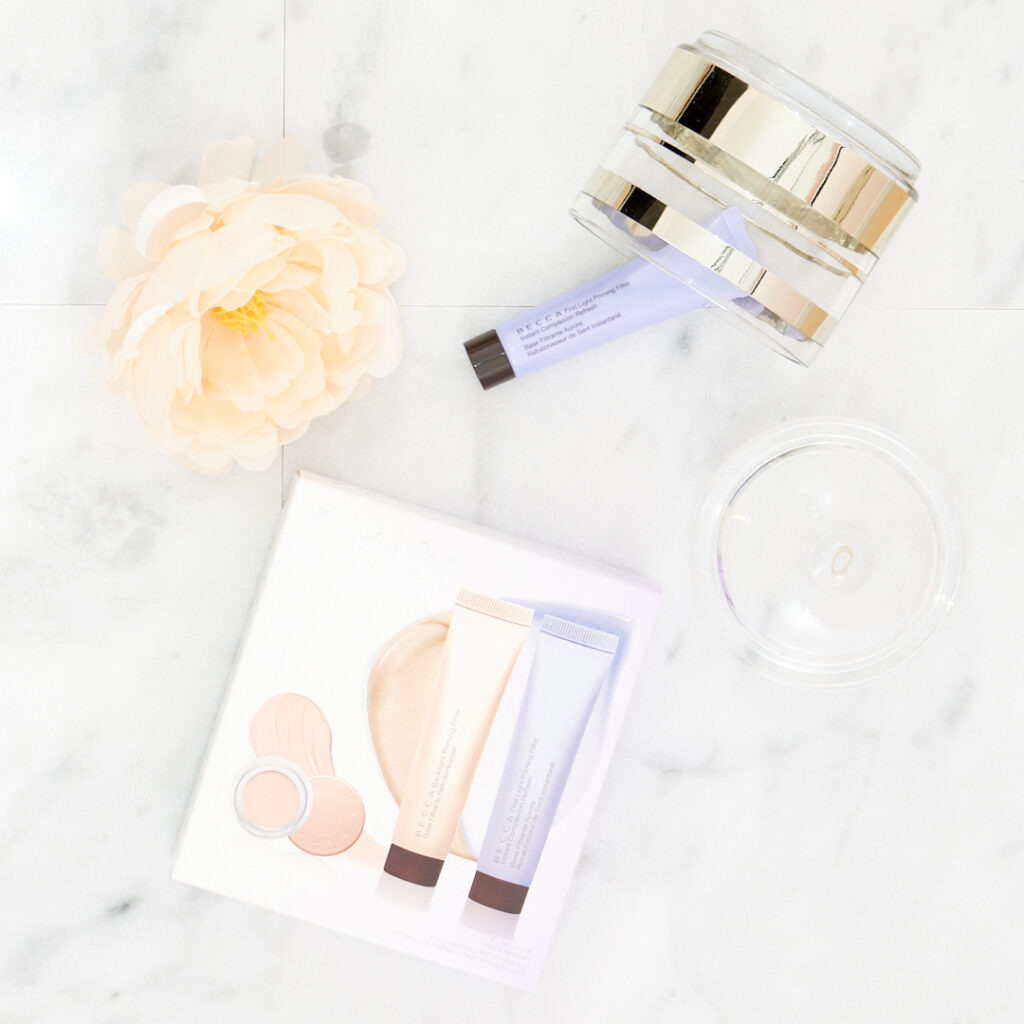 The Becca First Light Priming Filter is my favorite illuminating primer I have ever used!  It says it's an "instant complexion refresh" and it is not kidding! It instantly brightens and refreshes my skin. I have not mentioned this yet but the color of the container of all three products matches the color of the product in the package.  Yes, that means this liquid is lavender and it is so pretty! It supposedly has a fresh citrus scent but I hardly notice it.
This face primer is great to help moisturize, brighten and even out skin tone. This preps, perks and perfects your skin like no other product I have ever tried. The packaging states that it is an instant fix for Bad Face Day.  I must have a lot of these, lol! I will use this with or without my foundation.  Most days I put this on with my concealer and some powder. I rarely go a day without using it.
Becca Under Eye Brightening Corrector

I don't know about you but I struggle some days with dark circles under my eyes! I think most of us do, right?  Well, this Becca Under Eye Brightening Corrector is an instant miracle for under your eyes! It instantly masks the darkness and brightens that area like nothing I have ever seen.  I use this one every day.  It comes in a little pot and is pretty thick so you don't need much.  Another tip is to always put on some under eye moisturizer before you put this on.  I use Kiehl's Avocado Eye Treatment.   It mixes wonderfully with this and my under eye concealer.  I do follow up with my concealer over this for a little bit more coverage but it may not be necessary for you. This now comes in two shades; light to medium and medium to dark.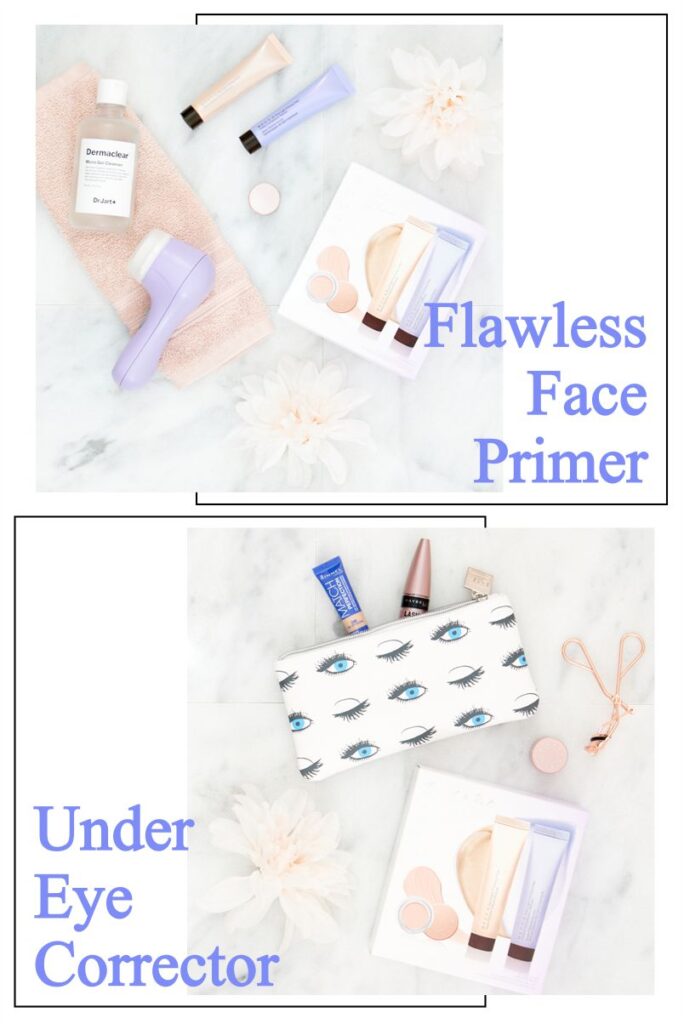 There are a few things I want to mention to you if you decide to use these flawless face primers.  It is very important that you cleans and exfoliate your skin to get a good clean slate to apply a primer.  Some people feel like you don't need to moisturize before and I feel like you should.  A moisturizer will create a barrier for your skin from the primer. I also am a firm believer in SPF and prefer it in my moisturizer.  The only time you should not wear SPF on your face is if you are going to have to use a flash for any photographs. These steps will give you better results when applying the primer and the rest of your makeup.
I am a firm believer that these products do what they say they are going to do.  I have tested them out for several months and have zero complaints on how great they work.  The smell of the Backlight Priming Filter does not last long enough to be a bother so I wont hold that against the product.  Definitely give these a try if you need to perk up your complexion!  Instead of purchasing full sizes right off you can grab that amazing kit for $25.
Let me know if you have ever tried these products and what you think! Also, let me know if you have any questions about them!
Lots of Love – Jamie