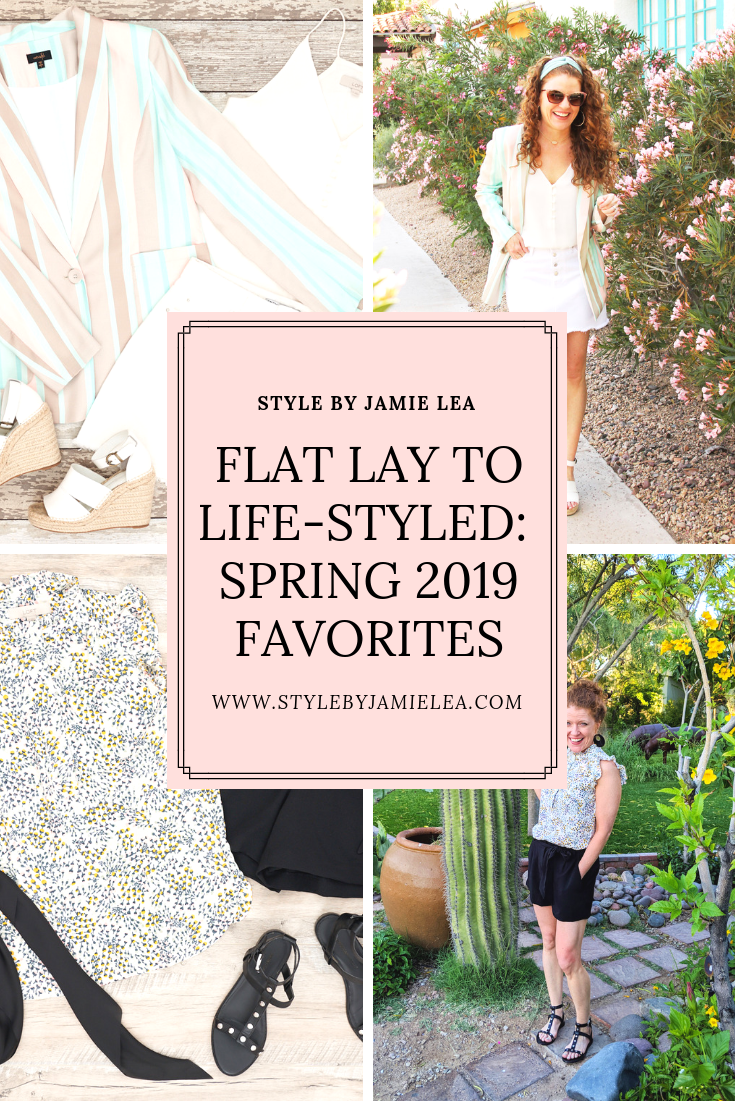 Hey ladies! I hope you got excited when you saw the title of my post! I seriously have not written a Flat Lay to Life-Styled post since I did my 2018 favorites in January!!! I can NOT believe it has been that long!  I am so excited to bring you my Flat Lay to Life-Styled: Spring 20109 Favorites today!  These are going to be all of my favorite outfits for spring so far.  Most of them are from my trip to Arizona which I also need to write an article about.  So, first I will just show you all the cute things I wore while I was there! The photo spots were just so adorable too, so I hope you will take a look!
The Best Maxi Dress 
I have to tell you about this maxi dress again.  Sometimes you just know when something is going to be a win without even trying it on.  That was this dress for me. I knew the fabric and the fit was just going to be perfect and I was 100% correct.  I really could not believe I got it for 40% off either.  That makes it that much better too!
I wore this on the plane ride to Arizona which is really funny since I do not like dresses very much.  You are going to see a couple more dresses in this post as well, lol!  They are growing on me I guess.  Still though, if I had to choose I would probably throw a pair of shorts or jeans on before I would a dress.  Well, until this one and one from Zara below. When a dress can be comfortable and super casual with sneakers it has my name written all over it! Oh and when it can be thrown in the wash.  I prefer as low maintenance as possible!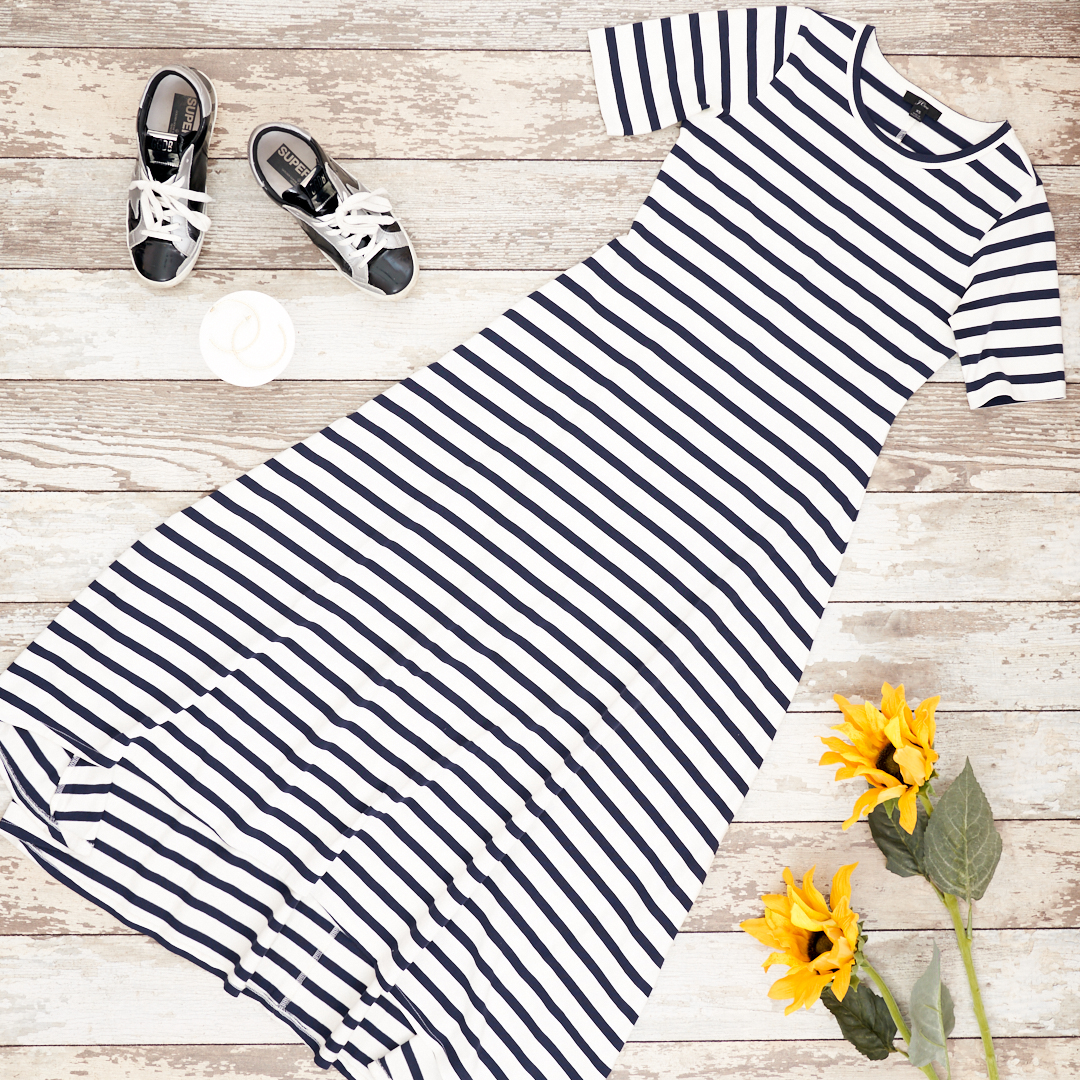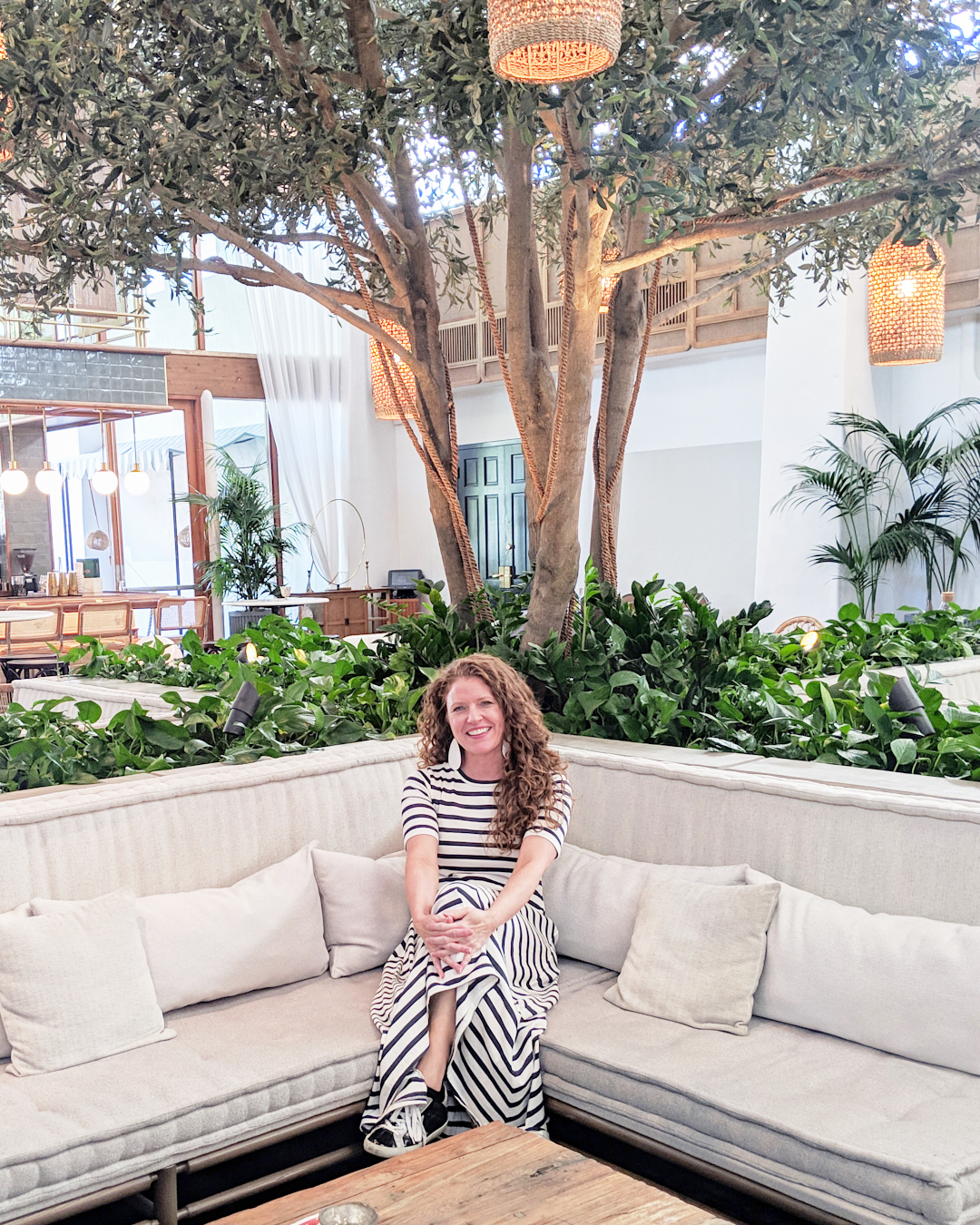 The Striped Blazer
This Vici Collection blazer was love at first sight! Arizona had the best scenery for pictures so I mainly brought this to photograph.  I just posted an entire post about this here so I will not go into too many details about it.  I will say that I love it styled with white for Spring.  Especially with this white denim skirt from Zara. It makes it look so fresh and well, springy!  The perfect colors for the best season of the year!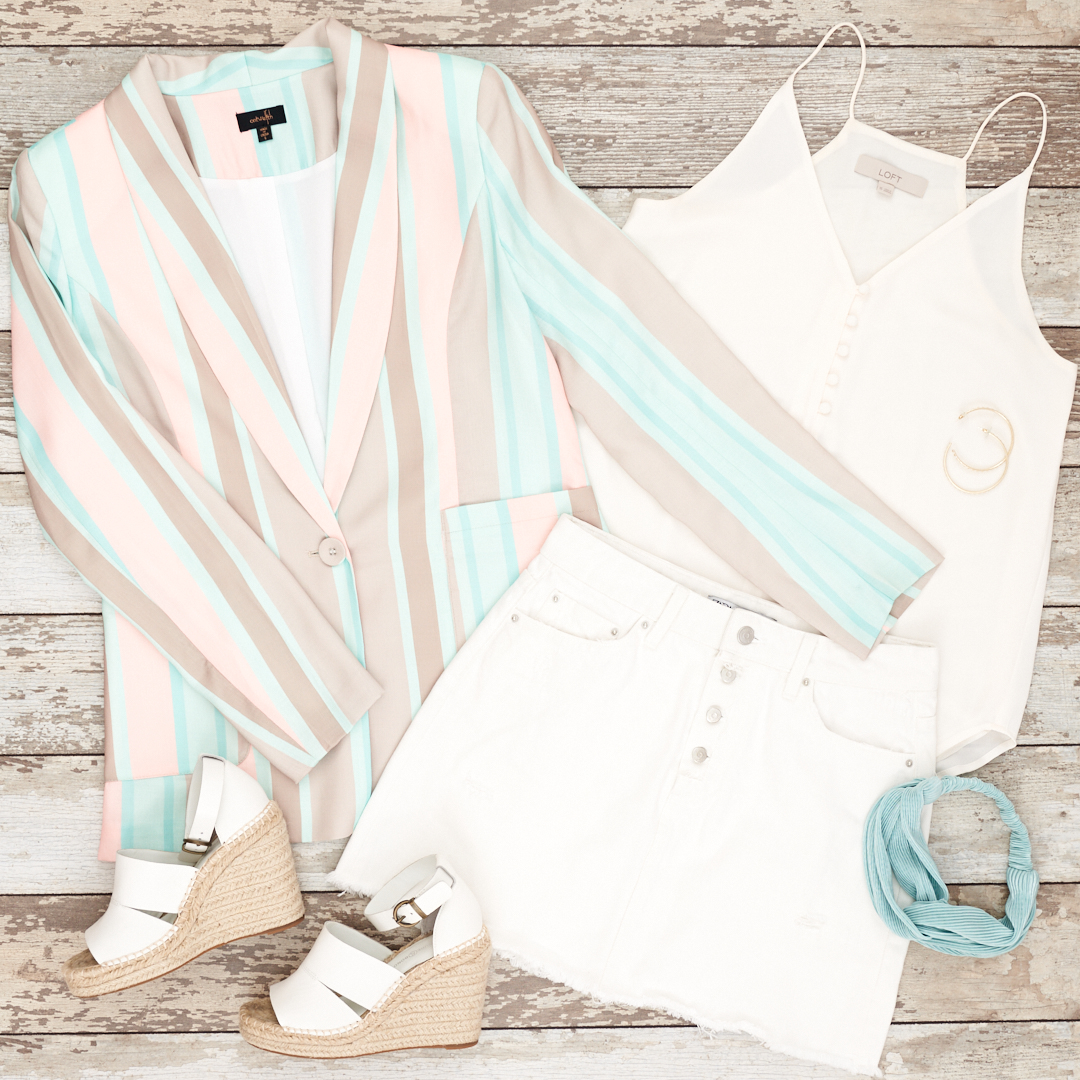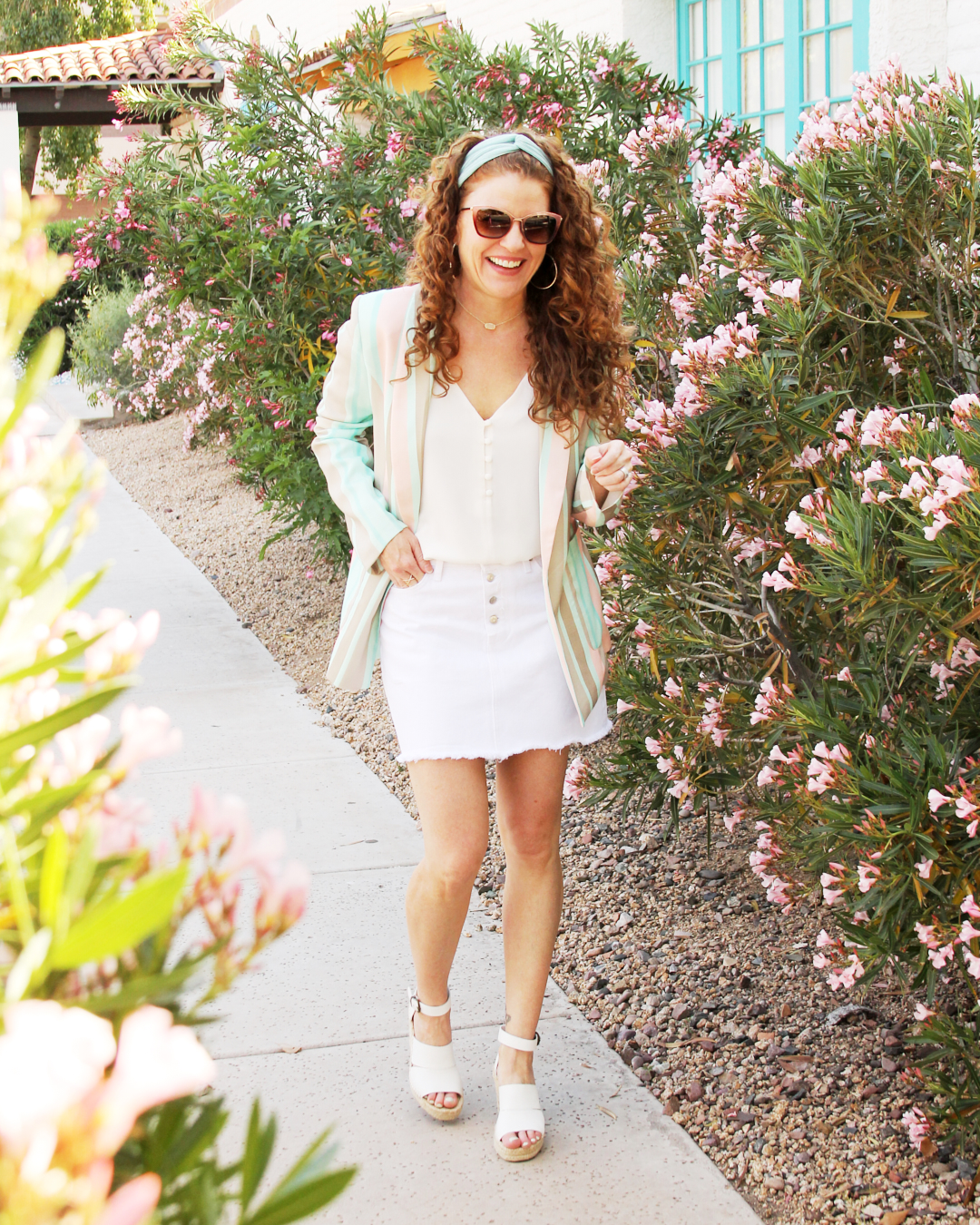 The Floral Blouse and Tie Shorts
I love how this flat lay photo shows all the details of this really cute outfit. The top has the cutest floral details on the neckline and sleeves, so I just couldn't resist. I am also not a huge floral fan so the subtle floral print was perfect for me.
The shorts are the most versatile shorts I own.  They can be made casual or dressy. I even paired them with a sweatshirt and my Golden Goose sneakers and it was super cute!  I will have to post that outfit soon!  Pieces like this can be a wonderful staple in your wardrobe. If you do not wear shorts you could look for a cropped black pants and it would be just as versatile as the shorts. Maybe even  more versatile!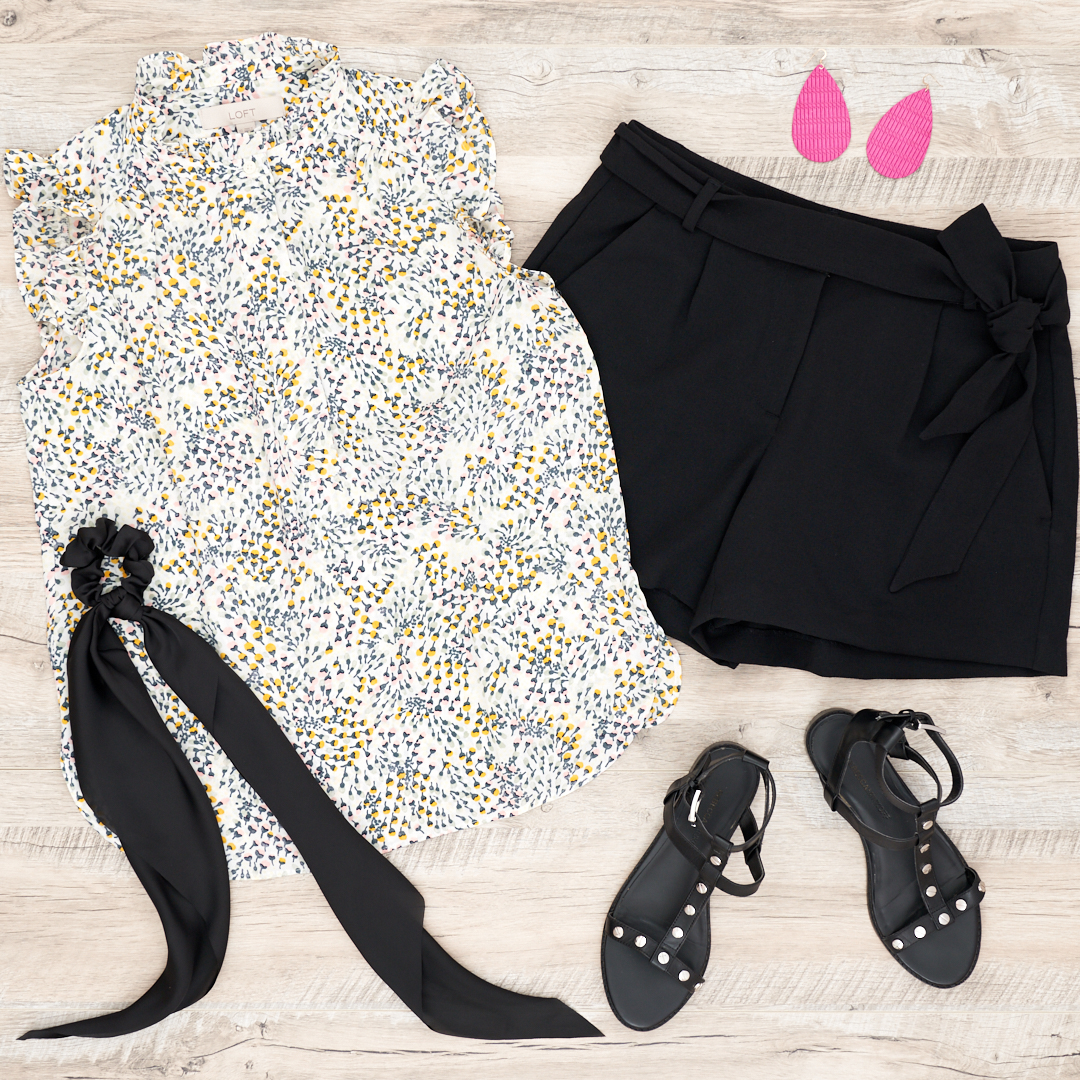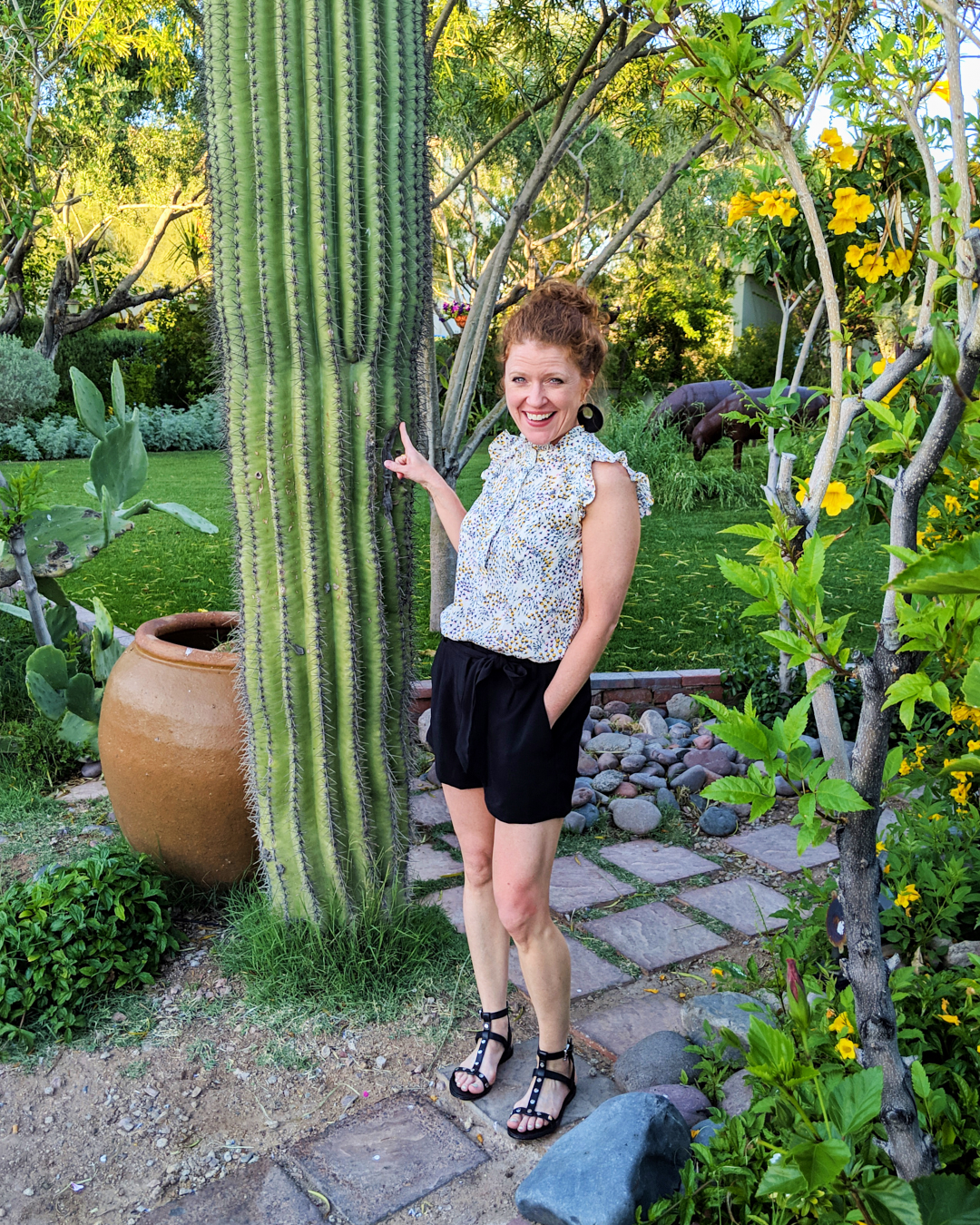 The Cutest Mixed Media Dress
I was so ecstatic to shop Zara in Scottdale, AZ for the first time in my life! I really could hardly contain myself.  I enjoyed the Zara store so much more than I enjoy shopping on their website. There is something about the website that just kinda turns me off to be completely honest with you.  Their clothing is so very cute though, so I have to try to look past it.
This dress has to be one of my new favorite pieces in my wardrobe. I even wore it to church as my Easter dress. I added some nude weges and a cream blazer and it was perfect!  My favorite way to wear it though is with my sneakers and some simple gold hoops shown below.  It is made out of acrylic on top and cotton on the skirt bottom!  The perfect dress to take me through summertime in Memphis!

Chanel Look-Alike
This last dress just makes me smile every time I see it! The neon colors are just so fantastic and so well done!  This is another one of my purchases from Zara and I have no regrets.  It is the closest I will ever get to owning something that looks like Chanel. I will enjoy wearing this to an event or an occasion this summer.  I thought my white wedges were the perfect match for it and really think it needed a shoe with some height. Although, I might consider cute all white sneakers to make it casual.

I would love to know what your  favorite outfit was from these Flat Lay to Life-Styled: Spring Favorites! If you have time, leave it in the comments below.  They are all my favorites but the one I will wear the most is probably the Zara Mixed Media dress.  It is just so easy and looks so cute so many ways!
Thanks for reading!