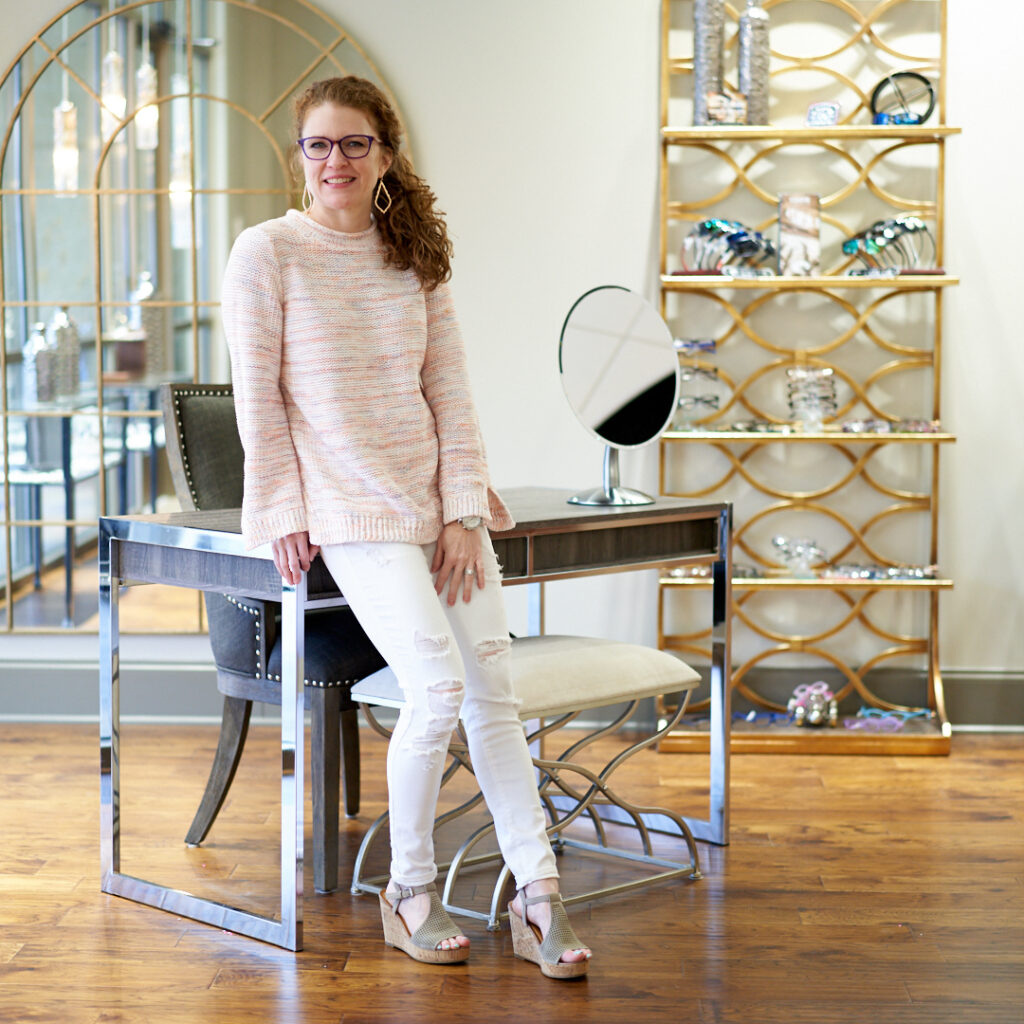 Hello friends! This is going to be a fun post for me! I get to tell you something you probably did not know about me! Then I get to tell you about a fun shop right here in Memphis, TN!  First, the fun fact about me. I am a Certified Optician! Yes, I totally am! I got certified last year and worked in Optical for almost two and a half years! Crazy I know.  Fashion to Optical, what is up with that? Well, first of all eyewear is now a big fashion accessory if you are not aware!  It is not just a pair of glasses to see with anymore. Fashion has taken over the eyewear world and made it pretty amazing. Now you don't have to be ashamed of what you put on your face; you can have fun with it!
There are lots of fun optical shops popping up all over.  One of my new favorites is right here in Memphis, TN and is called Eye Society. They are a full service, high-end boutique with 2 Optometrists on staff and 2 Opticians.  You can get an exam, pick out glasses and pick them up in a week or two depending on if you are single vision or progressive.  An added bonus is Eye Society takes insurance so you can afford a quality exam and luxury eyewear!
The feel of the store when you walk in is very inviting, quiet and just beautiful!  The interior of the shop is very chic, classy, rustic and sophisticated as you can see from the pictures below.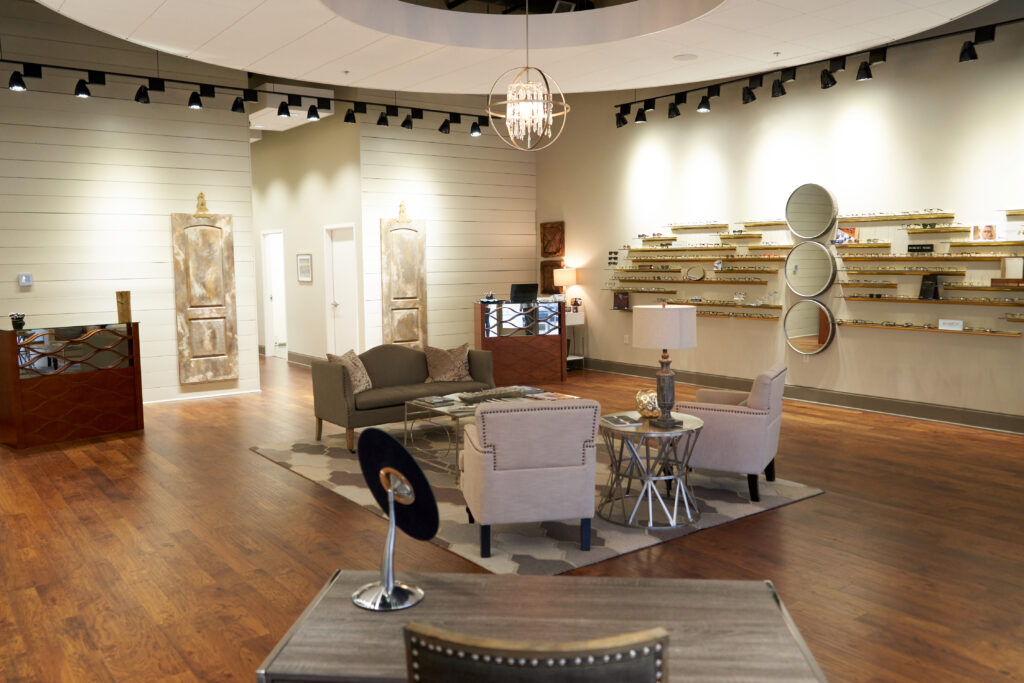 You are sure to have a great experience and a quality eye exam at Eye Society. I wish I had gotten some pictures of the equipment used for pretesting before the exam because it was all really high tech and impressive.  Even the hand washing station down the hall near the exam rooms was a must see and use. I used it and would love to have one at home!
With the help of the qualified Opticians on staff you are also sure to find the perfect pair of high quality frames that fit your face and go well with your lifestyle. Some of the luxury frame lines they have are Robert Marc, Tom Ford, Oliver Peoples, Modo Eyewear, FACE A FACE, Maui Jim and Orgreen. They also just added a line called Shauns California that is designed in California and made in Italy.
I am going to show you some of my favorite sunglasses and optical frames.  The sunglasses can be purchased straight off the shelf and depending on your prescription, the majority can have prescription lenses put in them.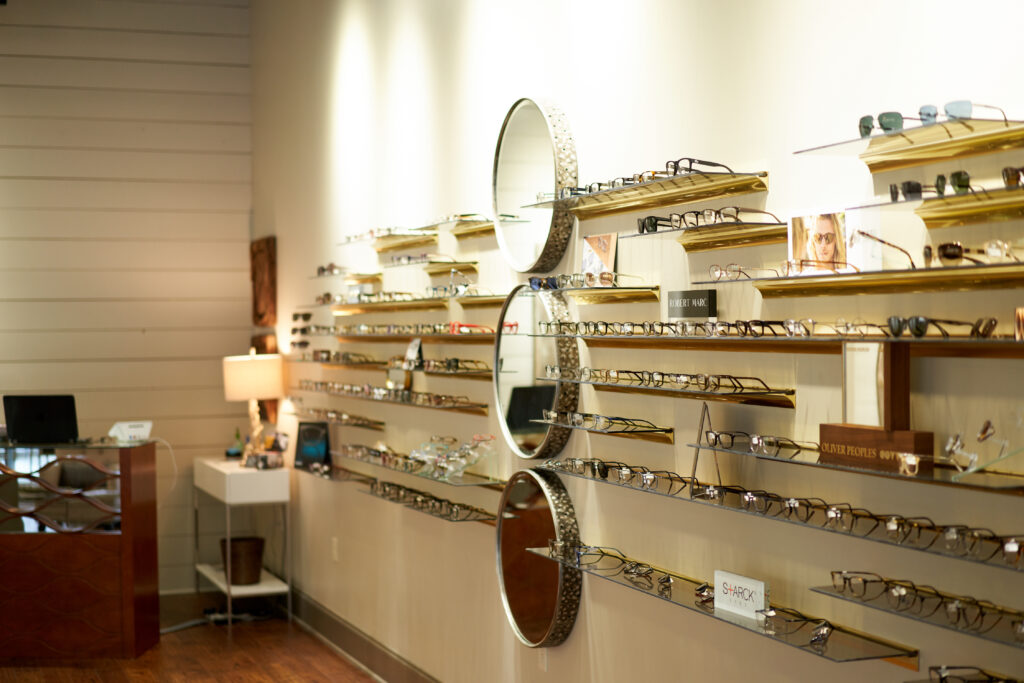 Tom Ford 
I must start with my absolute favorite pair of sunglasses in the whole place!  They are the Anoushka Sunglasses by Tom Ford, pictured below!  I could not get over the perfect fit and lightweight feel of them.  I love the wide temple that helps block light coming in from the side and the exaggerated lift to create somewhat of a cat eye.  They also have a lovely gradient lens that goes from dark to light that is 100% UV protected.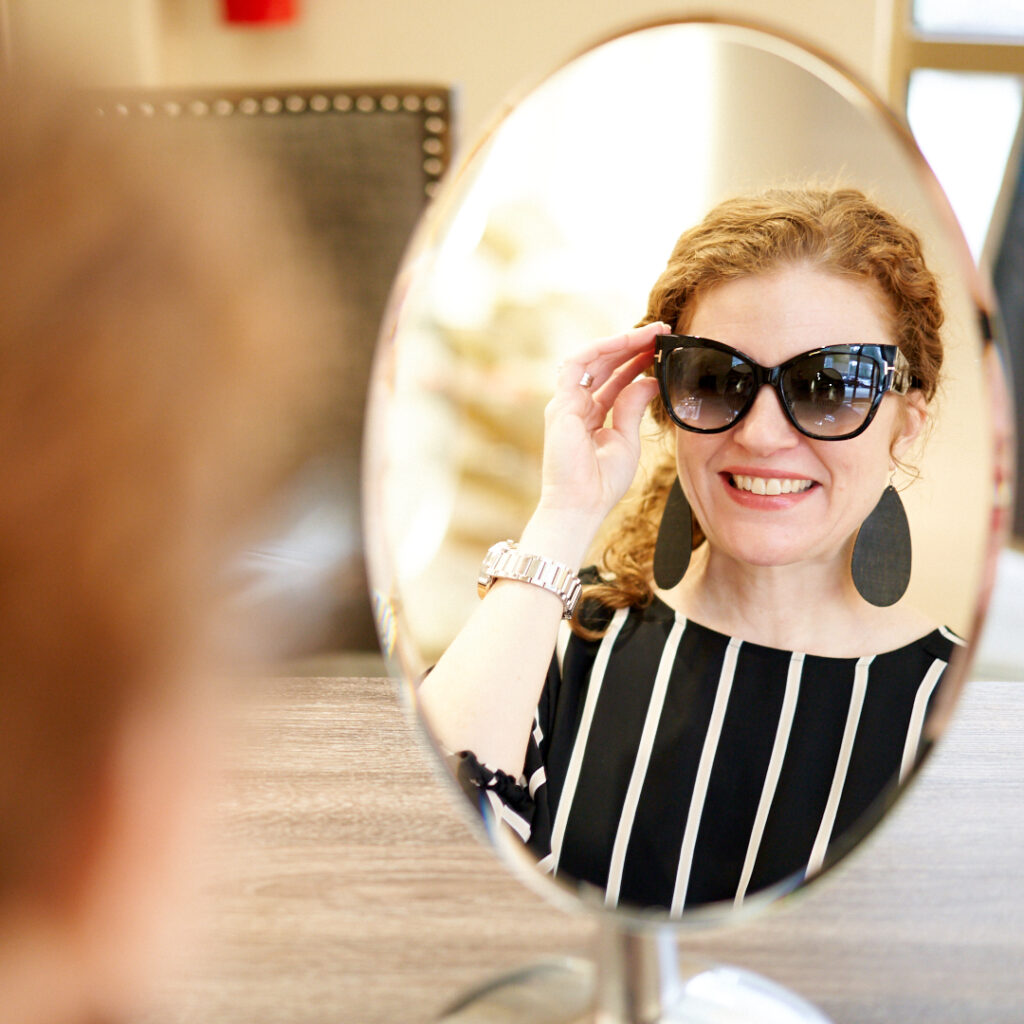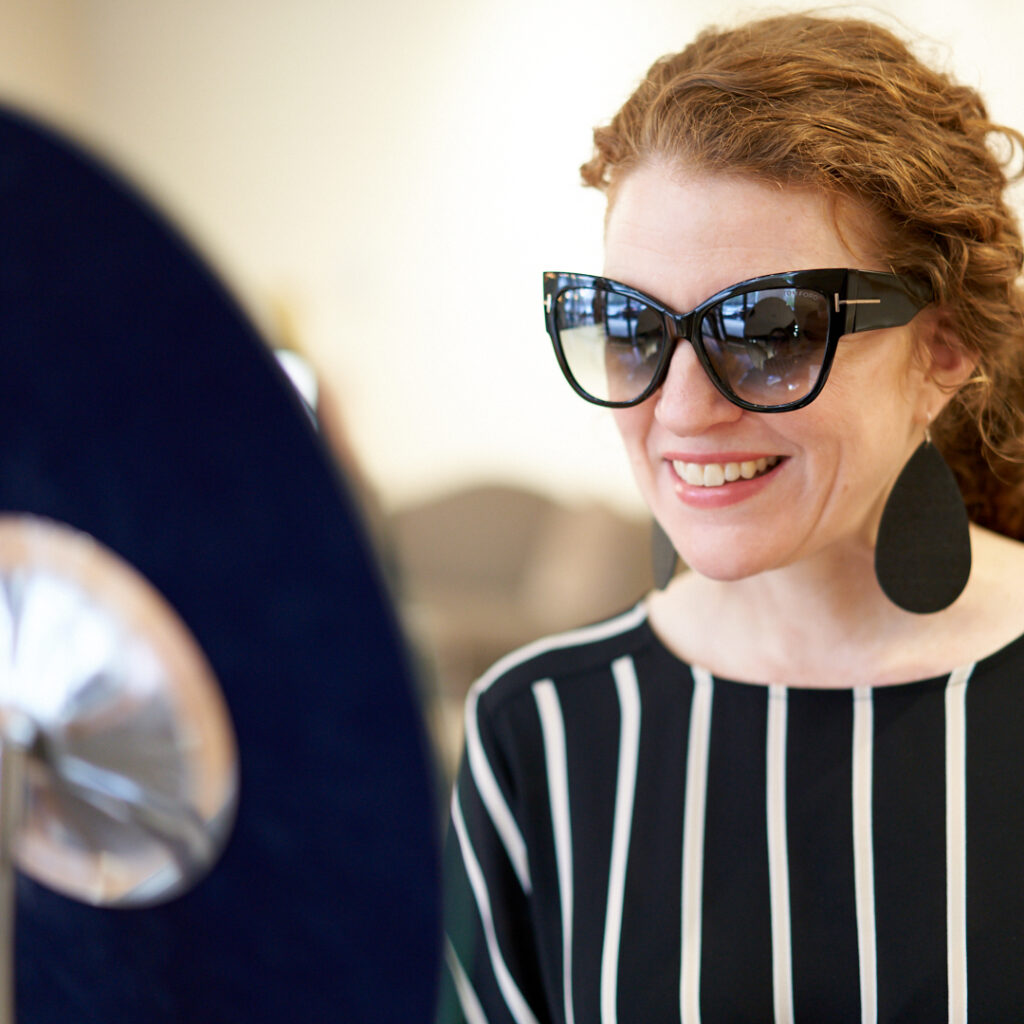 Rober Marc
There were two sunglasses that I loved by Rober Marc that are limited editions from The Brazil Resort Collection for 2018.  One has a little more of a wow factor and the other was a more subtle unisex frame. The rose gold mirror and beautiful tortoise acetate on these beauties are what caught my eye.  They look spectacular and give such good coverage from the sun.
This next pair are the more subtle unisex pair. I loved the gold mirror with the translucent acetate frame.  Due to the gold mirror on the frame it lends itself to matching a variety of skin tones and the shape is a little more universal as well.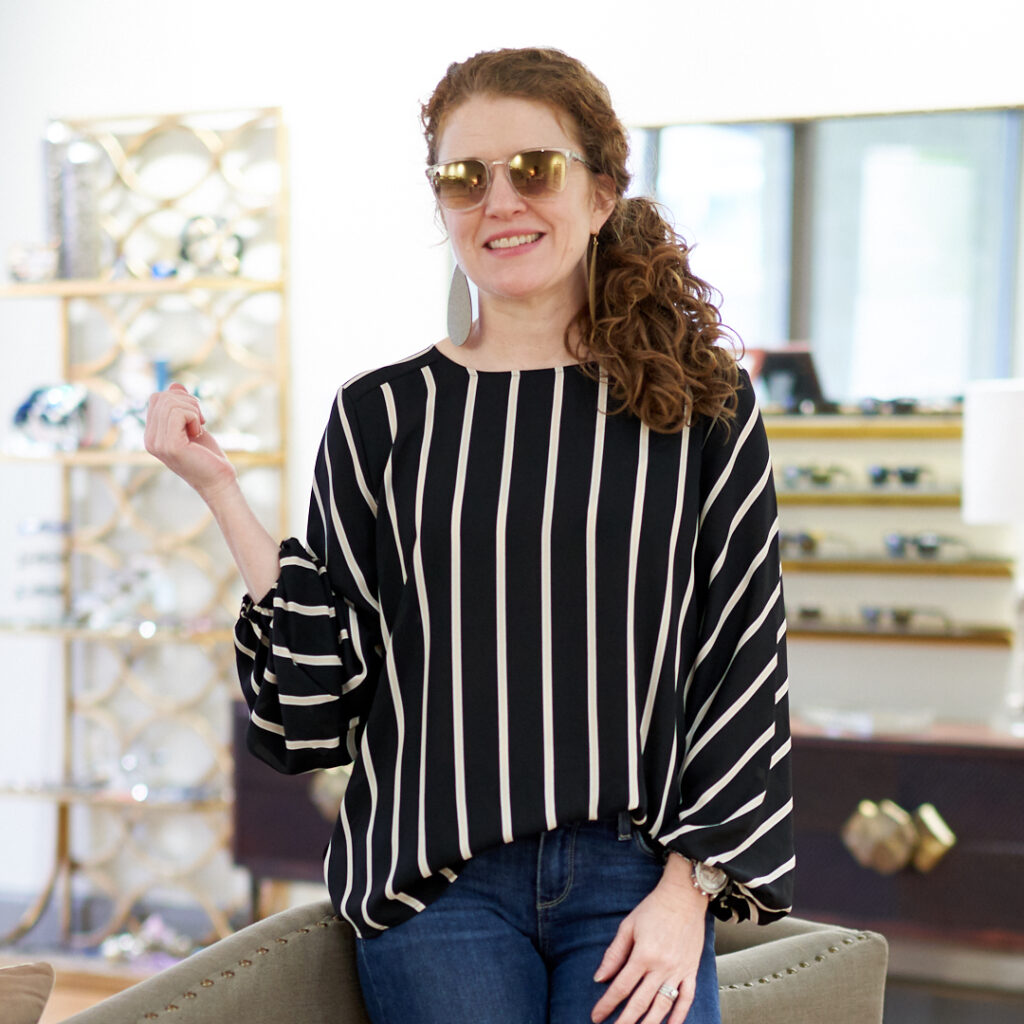 FACE A FACE
FACE A FACE is by far my favorite optical line that they have available. I love the look of the acetate and the feel of the frames on my face. It is a French line that is know for it's bold statements of color and design.  If you want a pair of glasses that stand out and draw attention this is the line for you.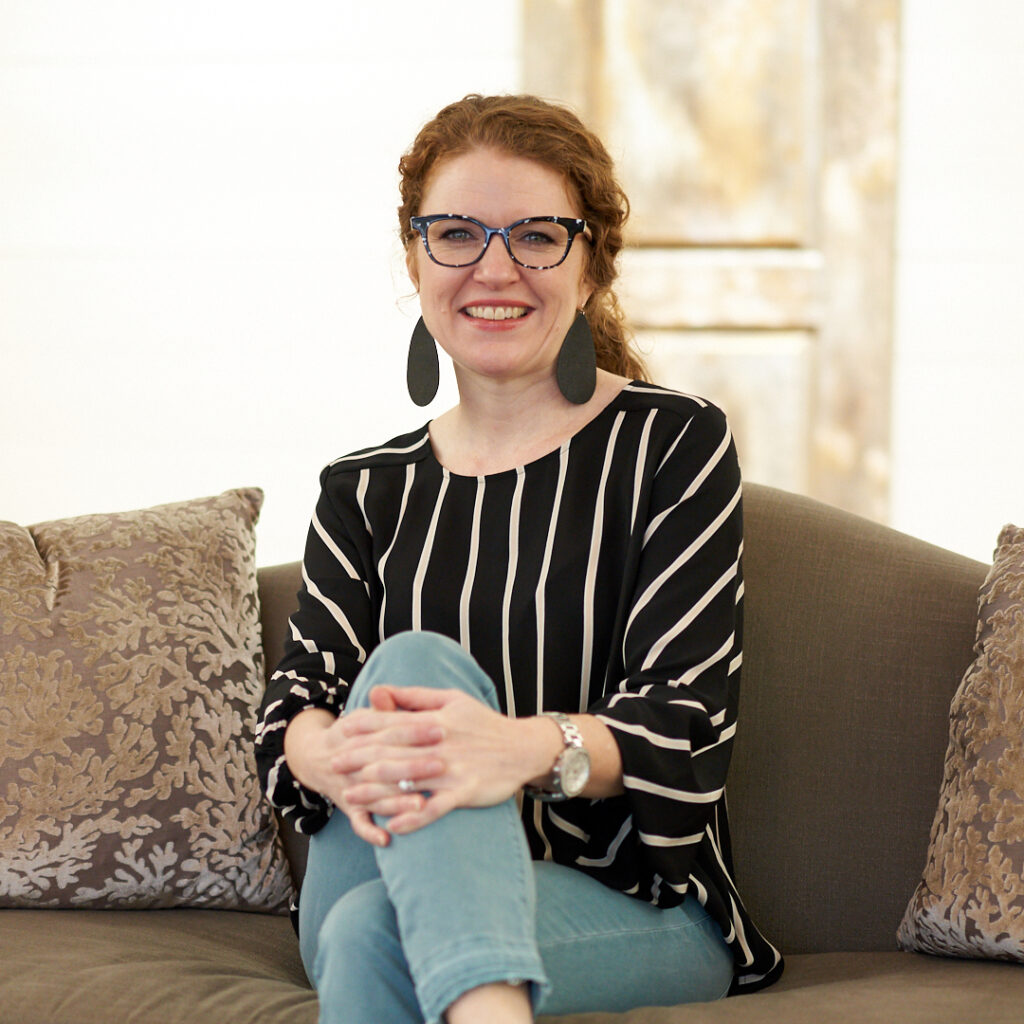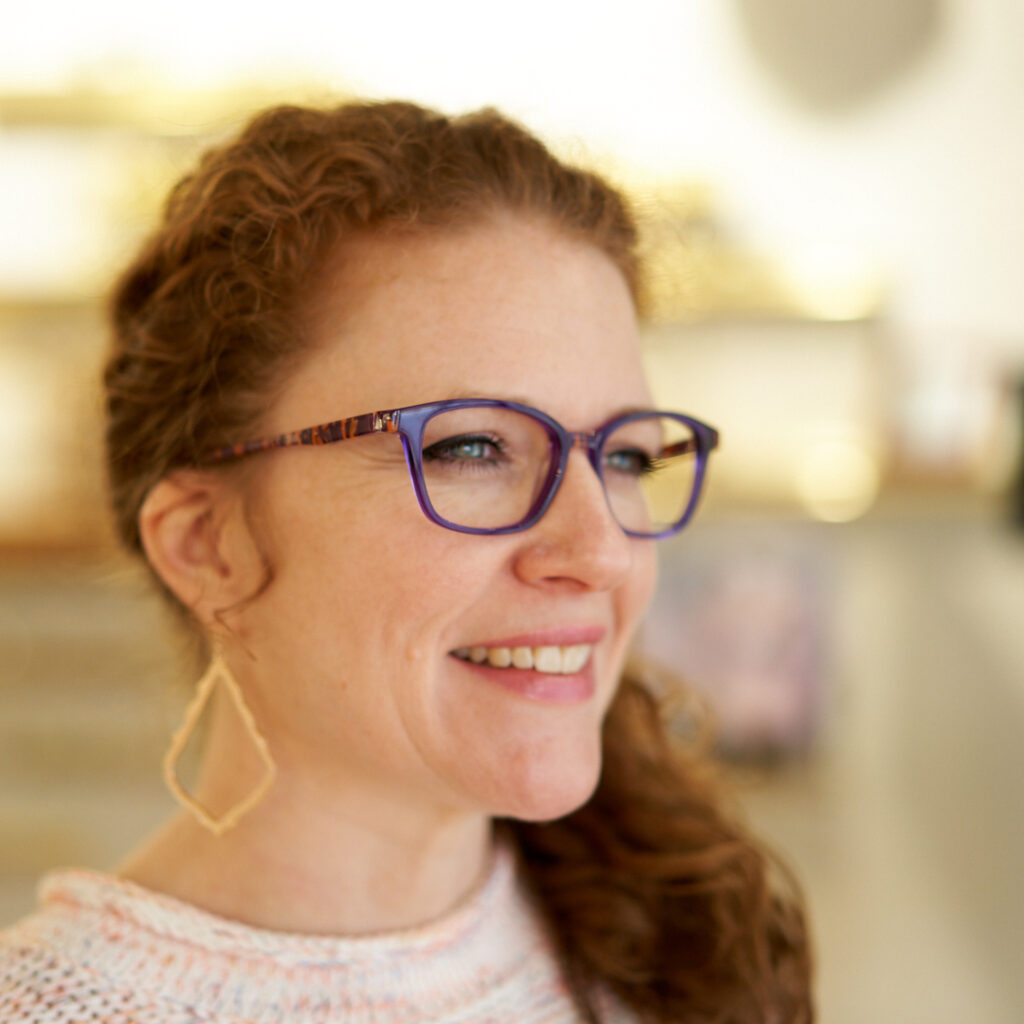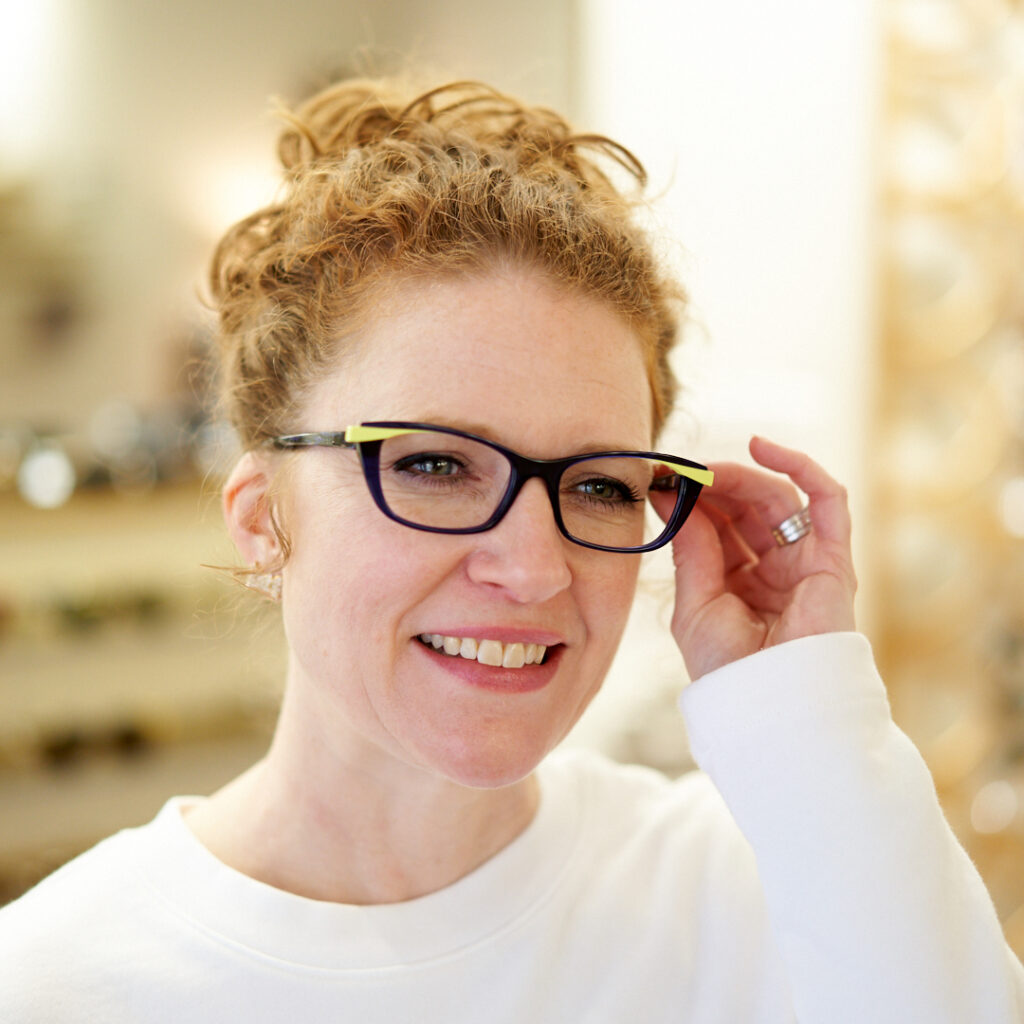 Modo Eyewear
This next company, Modo Eyewear, is based in New York and the glasses are made in Japan. You will notice a common characteristic in most frames that I like and that is they are lightweight. If you are a glasses wearer you know why.  When I tried these Modo Model 7000 black frames on I wore them around and forgot I had them on my face.  These get the win for the day on the lightest most comfortable frames!  I have never been able to wear a black frame before and this one with the gold titanium temples was the perfect one for me.  In my two and half years as an Optician I can't say I have ever found a black frame quite like this.  I think this would look good on almost anyone. The shape is pretty perfect as well and gives you plenty of lens to look through without being too big.  This is a must try for anyone that might be looking for a new frame!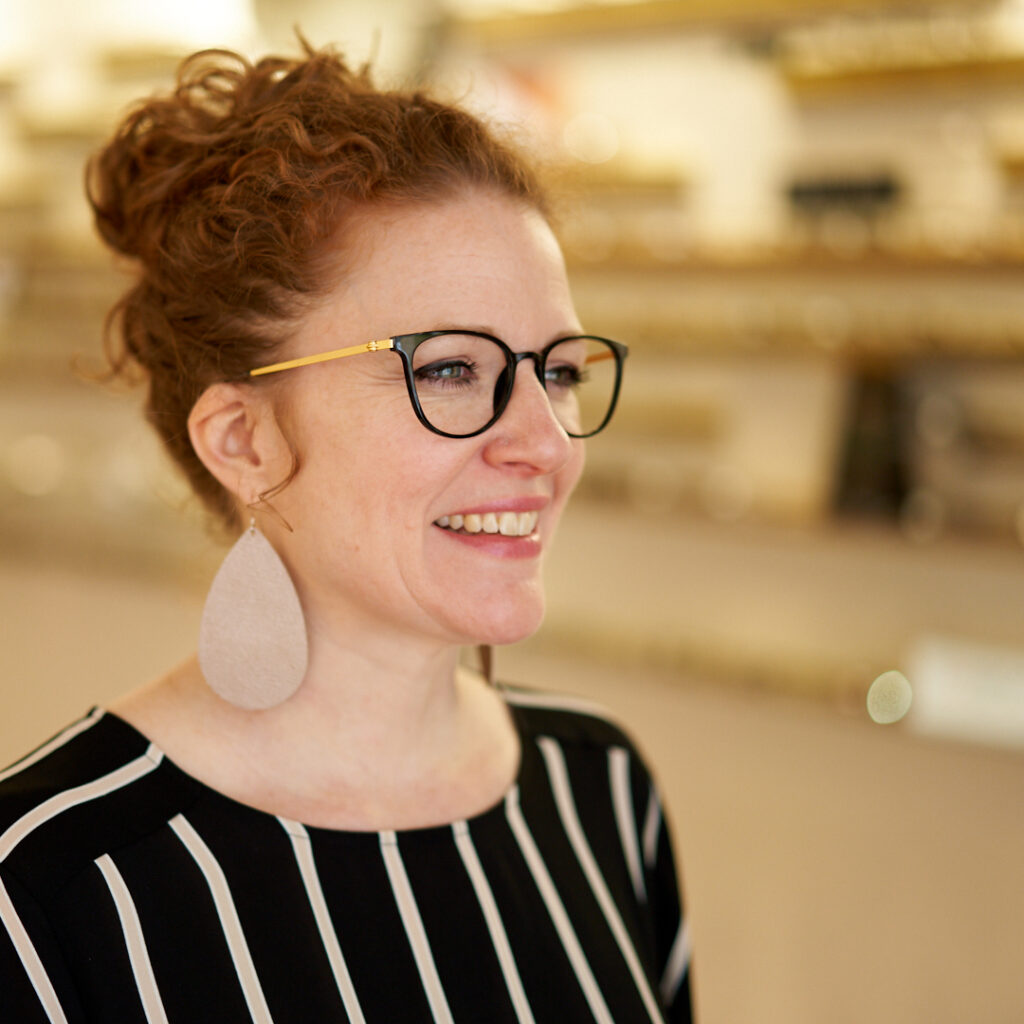 Modo Eyewear also does sunglasses that are titanium and full-rim acetate. The titanium makes them flexible and lightweight. I love this nude pair below!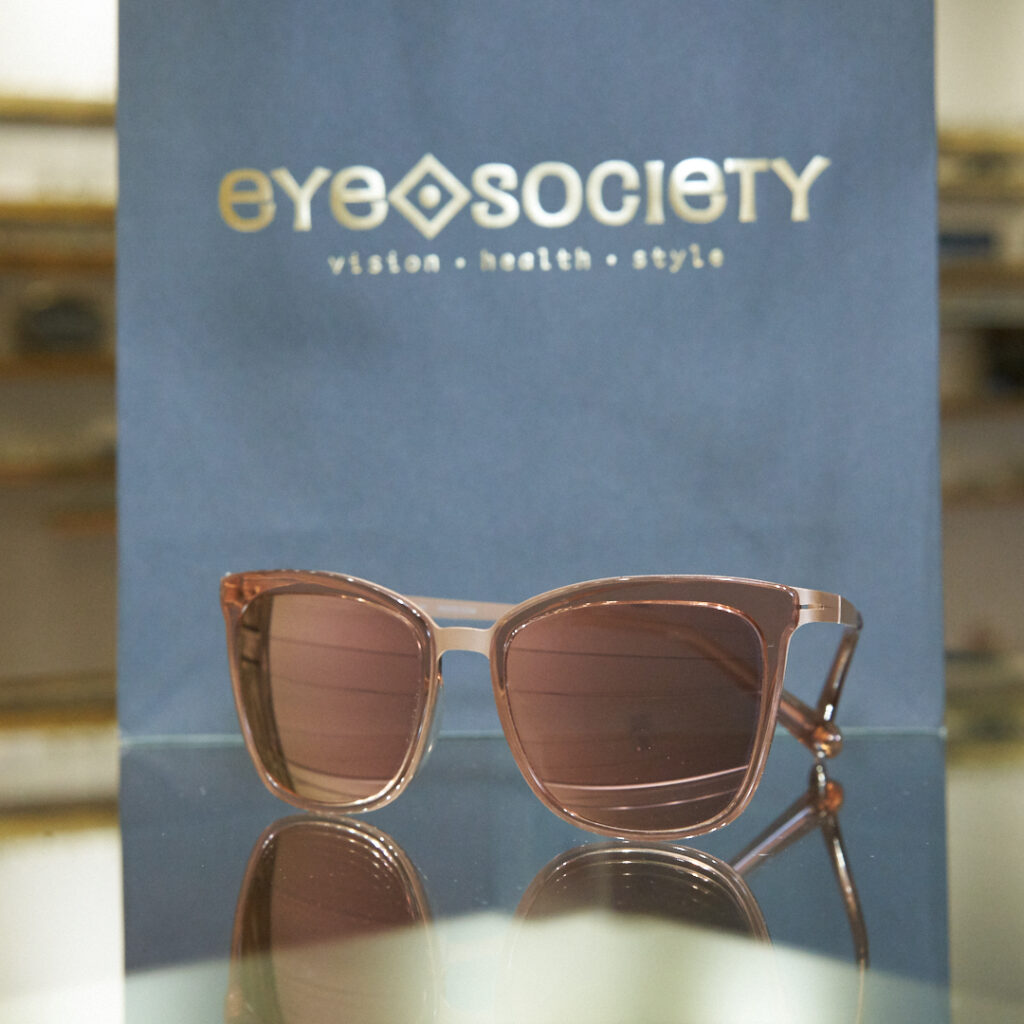 Oliver Peoples
Oliver Peoples has been around for a long time.  I use to sell them at another optical shop and they are great for someone that just wants an everyday stylish frame.  The one below is an Oliver Peoples frame and I love the translucent acetate and metal temples. The mixing of metals and acetate is very much a trend in eyewear and provides a certain functionality to the frame.  Sometimes acetate temples can be a bit heavy and bulky so these help streamline and lighten the frame.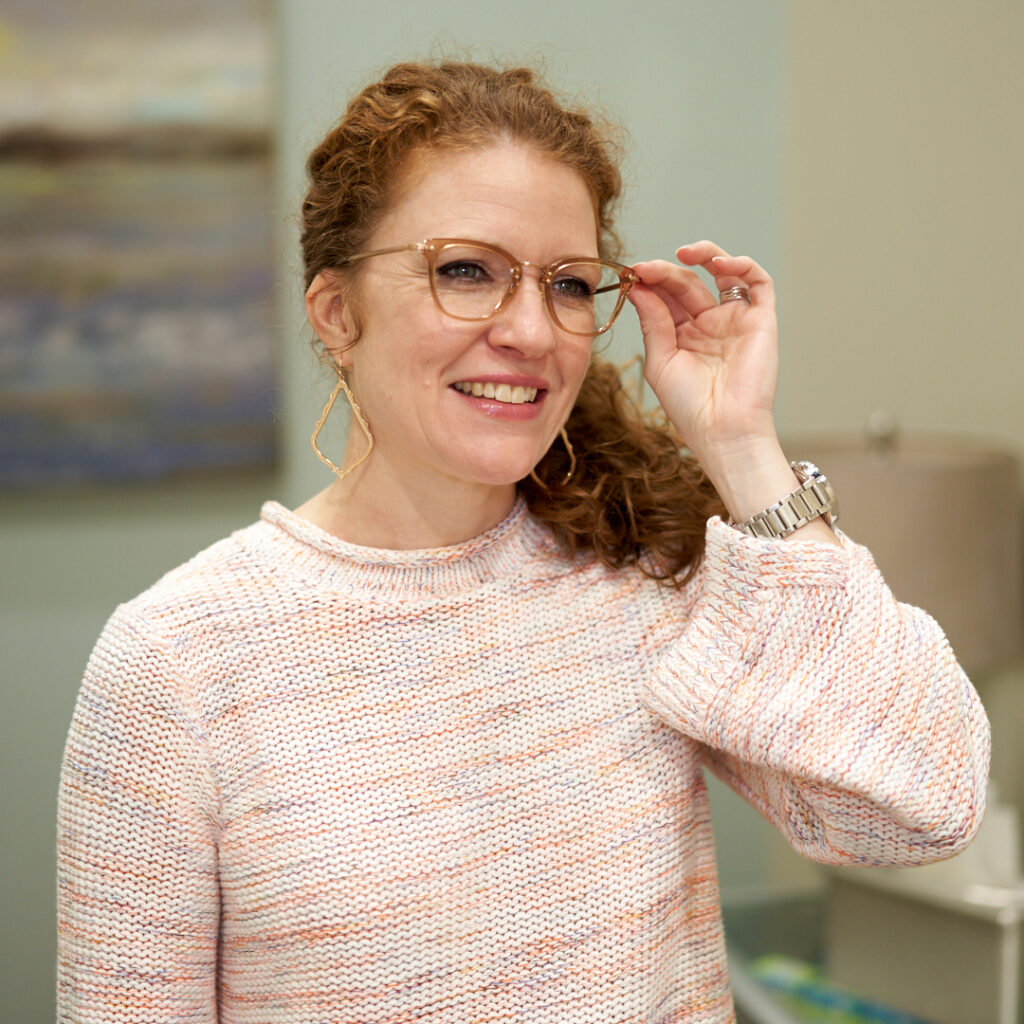 I had such a great time exploring Eye Society and picking out my favorite frames.  The selection is very well-rounded so you can find something for just about anyone.  From the artist to the lawyer, there are great options that their qualified Opticians can help you find! I hope if you live in Memphis you will give them a try. Even if you don't get your exam at Eye Society you can bring in an outside prescription and purchase your glasses there.  The beautiful shop and eyewear selection are sure to exceeded your expectations.
Please don't hesitate to comment below if you have any questions or comments about this post. If you need help finding great glasses I can help with that too!
L.O.L – Jamie