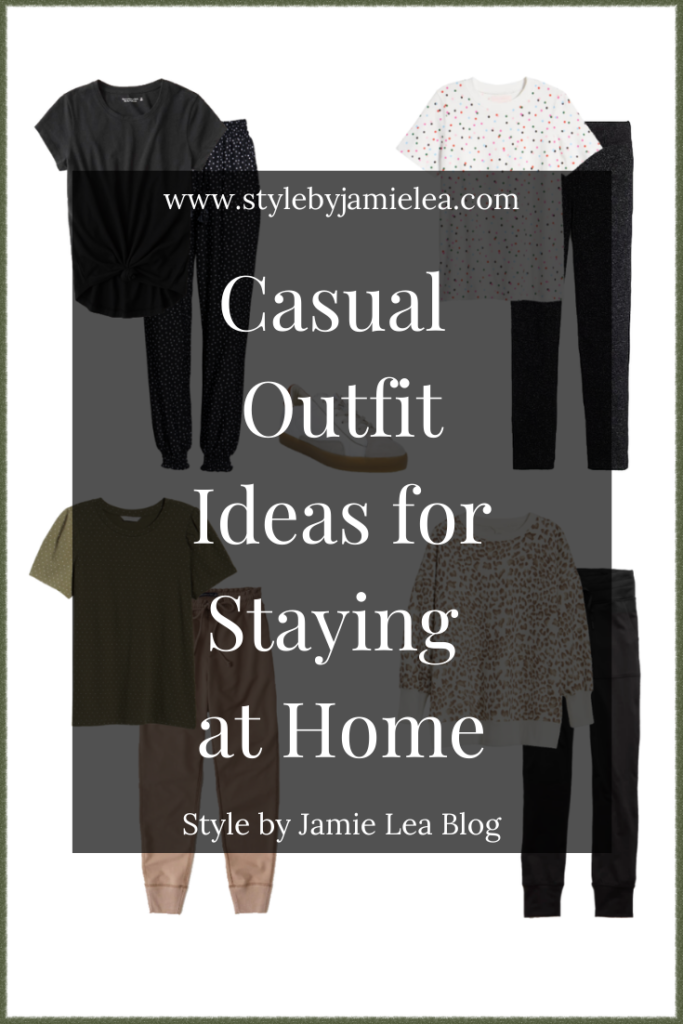 Things are looking a little bit different for a lot of us right now and this may continue for the next few months.  I hope all of you are staying at home, if it is possible for you to.
My husband and I haven't left the house in over a week and we plan on continuing that lifestyle for a little while.  Not knowing how this virus will affect us gives me enough reason to try my best to stay far away from anyone until this has all calmed down.  What an experience this has been right?!
I hope and pray that you and your families are well and stay that way.  I have been clinging to the verse 2 Timothy 1:7 which says "For God hath not given us the spirit of fear, but of power, and love, and of a sound mind."  I hope this will bring you comfort in a time like this as well.
I was going to write a post about what to wear for Easter, but that just did not make sense to me to do anymore.  There may not be any festivities going on for Easter this year.  Instead I thought I would give you some casual outfit ideas so you can still feel good and be cute while hanging out at home.
You may get in a rut and not feel very good if you stop taking care of yourself and stop getting dressed at least part of the week.  I know this from experience.  It is really hard to continue to put in the effort to put on makeup and cute clothing if you have nowhere to go.
I hope these will inspire you to take care of yourself in the midst of taking care of your family!
If you would like a fun way to learn how to dress better you should give our new app a try. Find our more by clicking the link below.

Comfortable Jeans/Pants and Fun Tees
The temperature this time of year can be volatile. Comfortable jeans or pants will help you on those days it may be a little cooler outside. They are great for those days around the house that you need to be dressed but want to be comfortable. My comfy jeans are my first choice when I get dressed to stay at home!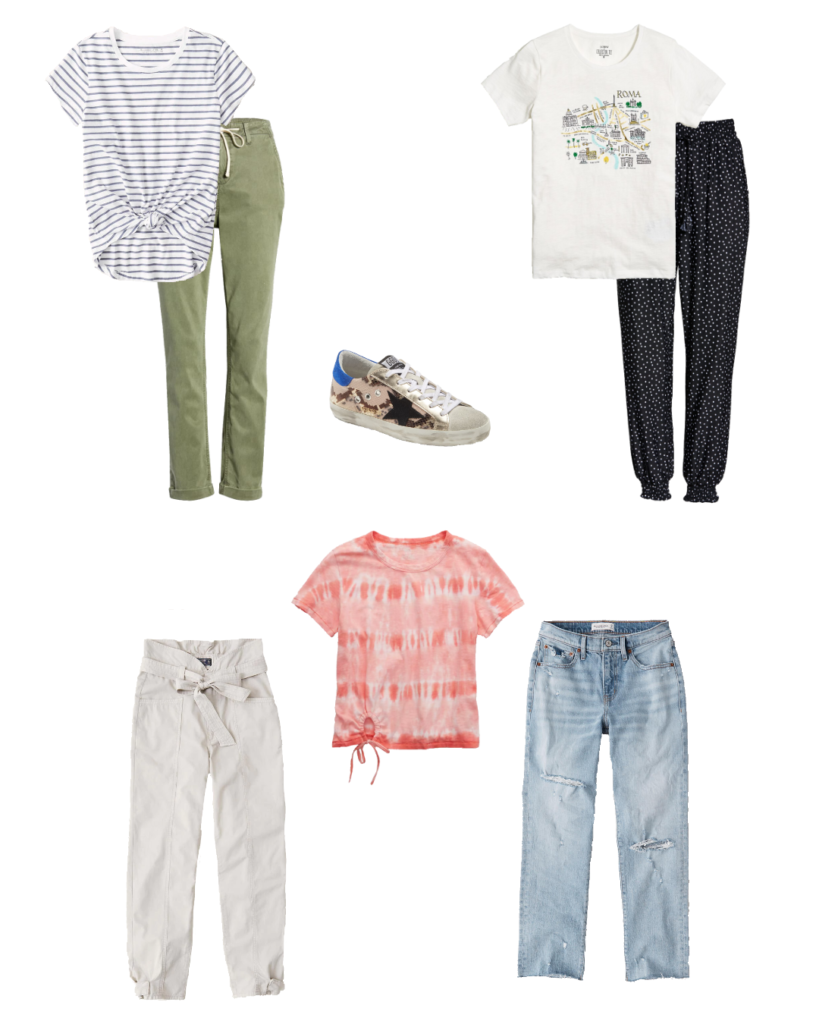 Shorts and Tops
If it is warmer where you live, shorts and tops will be a great option.  You may want to get outside and take a walk or just hang out with your kiddos.  These outfits will keep you comfy, cool and looking cute!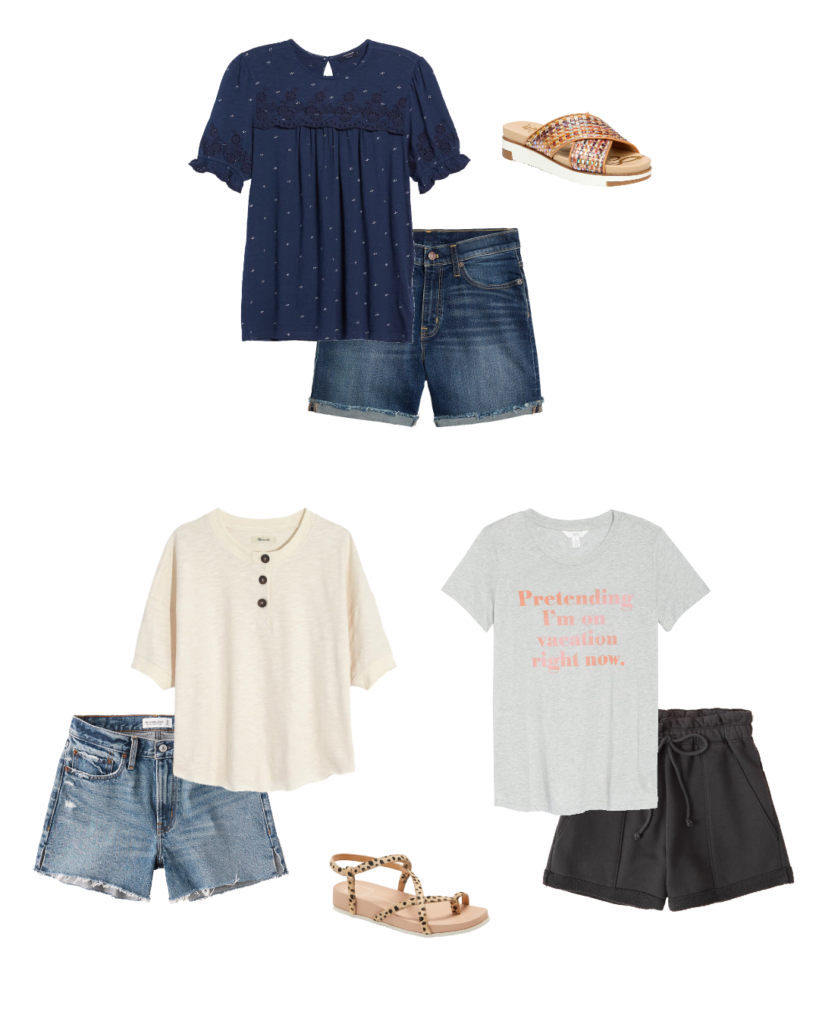 Jumpsuit
If you are a dress person this is a great substitute while you are hanging out at home. You can find so many options in this category that are comfortable and wearable all day! Some are made with such soft material that you could sleep in them!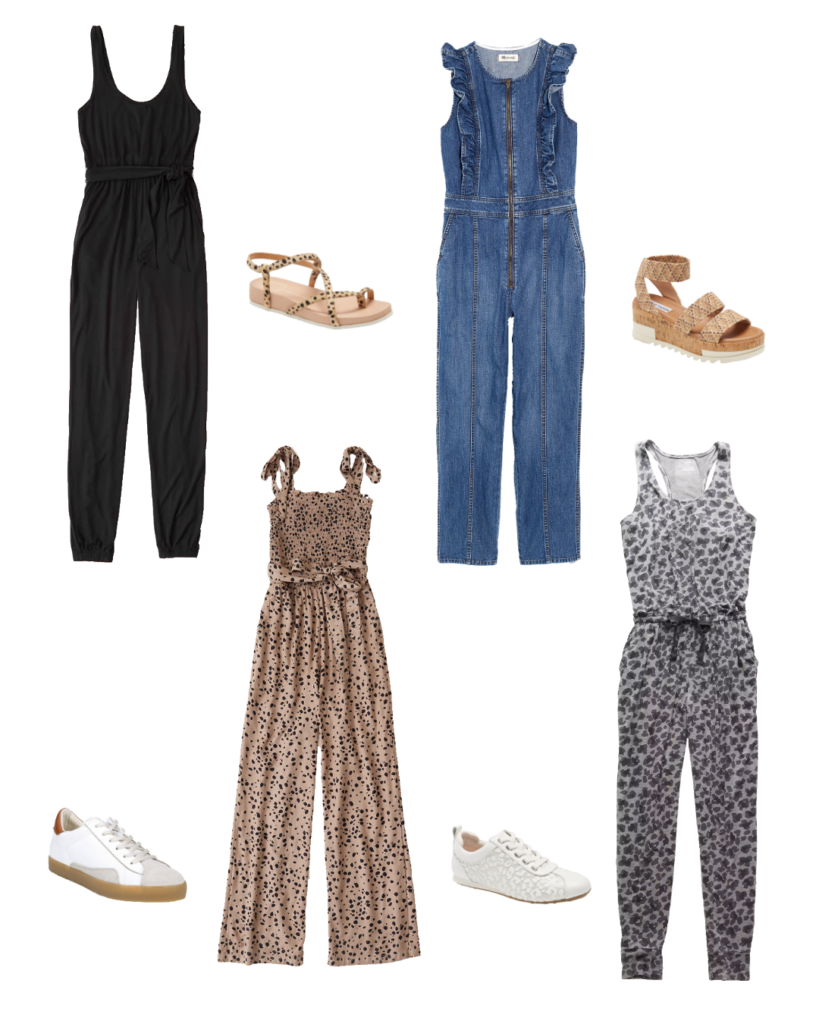 Joggers and Tops
Joggers are one of my favorite options for lounging around the house. If I'm not in my jeans I'm usually in my joggers. Joggers do not require an oversized longer top with them like a legging would. They are comfortable and can be used to make some really simple and cute outfits like the ones below.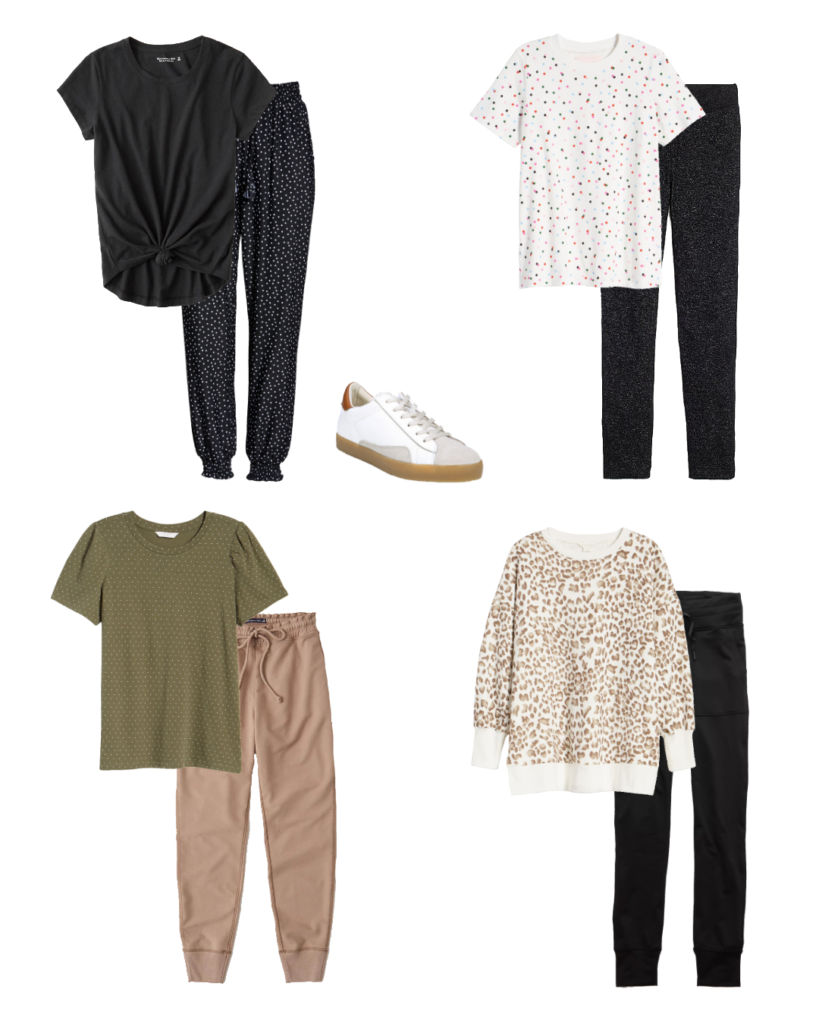 Loungewear or PJ's
Loungewear and pajamas are terms that are used interchangeably.  There are some things that I consider loungewear that are not always pajama's. Loungewear like a sweatshirt and jogger set can be worn around and outside of the house. The PJ sets are just pajamas that are to be worn at home and to bed only. You will find 4 sets of pajama's below and one loungewear set.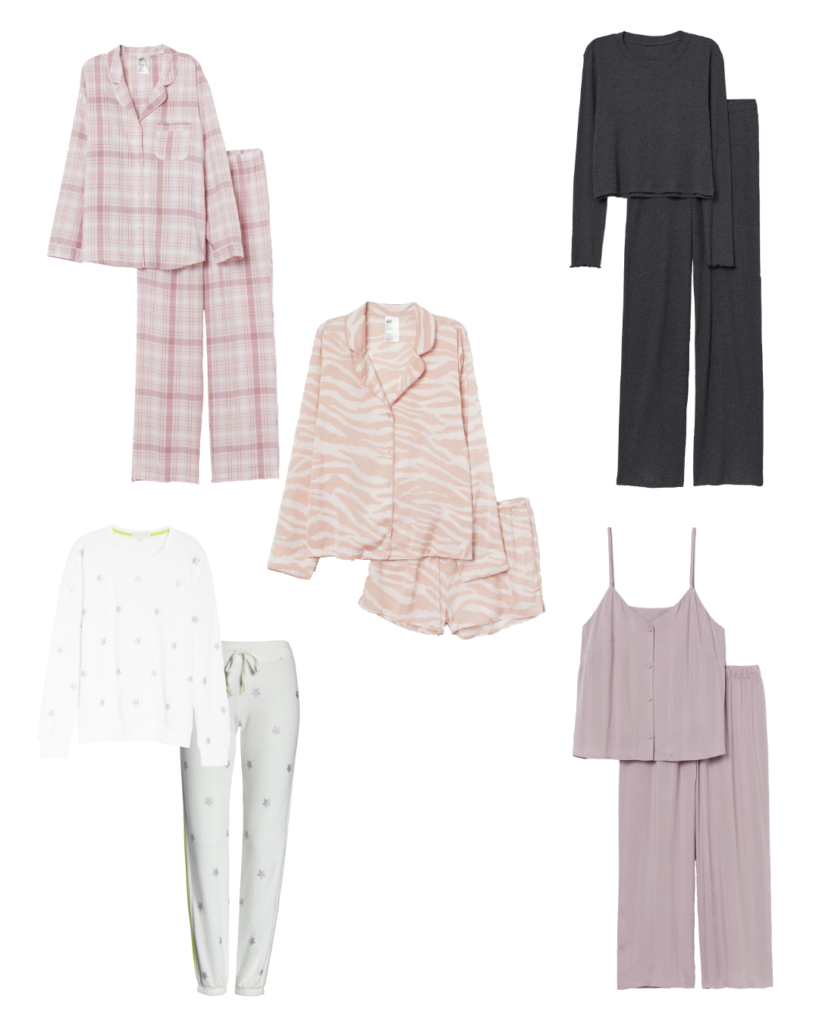 I hope you are staying sane and healthy during this unusual time. I have found in the past few years working from home that it takes more effort to be cute than when I worked outside of the house.  Being at home all the time makes me a little more lazy in the appearance category and it can have an impact on how I feel day to day. I never thought this would be a challenge for me but it is.
If you need more inspiration please check out our new style guide HERE.
Just getting in something cute changes how I feel about myself and how I feel about tackling my day! If this is also a struggle for you, I hope this will encourage you to find something cute to put on!  What we wear can completely change our attitude towards the day.
Stylishly Yours,