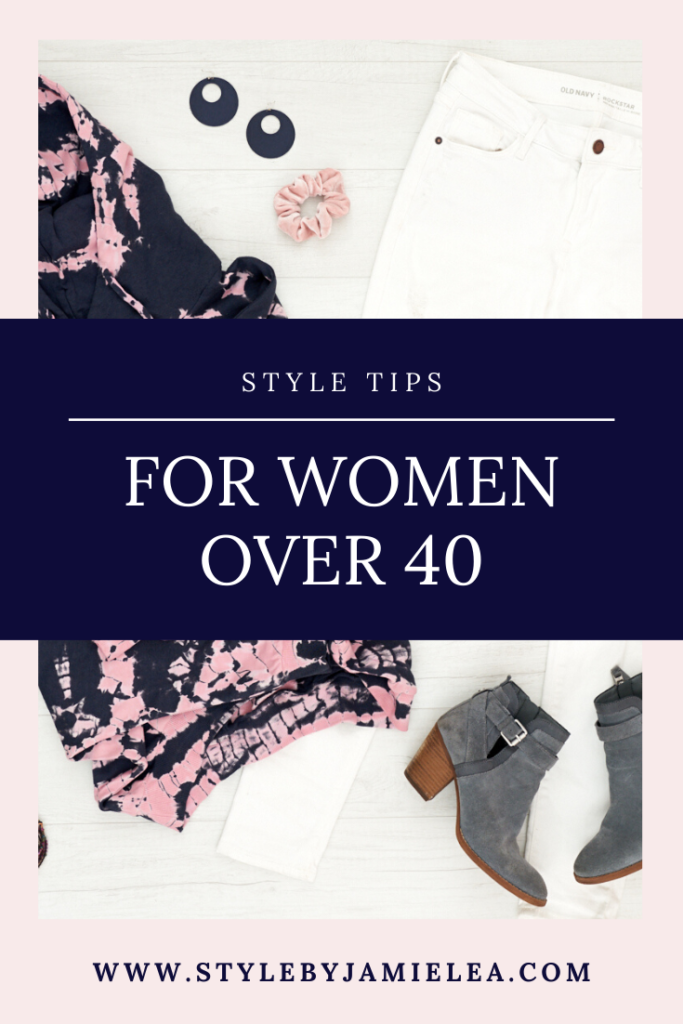 Welcome to the age of 40!  I am now 43 and still feel like I am in my 20's.  I certainly hope you do too! I wanted to write this post about Style Tips for Women Over 40 because I believe it is partially about what you wear but mostly about how you wear it.
I hope you do not think that there should be a drastic change in how you dress when you enter your 40's, 50's, or 60's because that is just not true.
I wear some of the same things I wore in my 20's and 30's, I just wear them differently!  Just because you turn 40 doesn't mean everything immediately changes. The further you get into your 40's than we can talk about your eyesight, possible weight gain, body changes and so on.  But nothing is immediate.  The same with how you dress. You just have to go with the flow of it all.
I do want to add that I know the body can change after you have children and when we hit menopause.  Hormonal and body changes are inevitable.  We just have to adjust our clothing to match those changes. It is important to just recognize that and embrace it!  We absolutely do not have to give up on all the styles and colors we love to wear.  Little adjustments will make all the difference.
There are some basic principles that you can go by when you are choosing what to wear over 40. This goes for anyone aging into their 50's and 60's as well. If you want daily style advice and a fun way to create outfits with your own personal style check out the link below!
Colors & Trends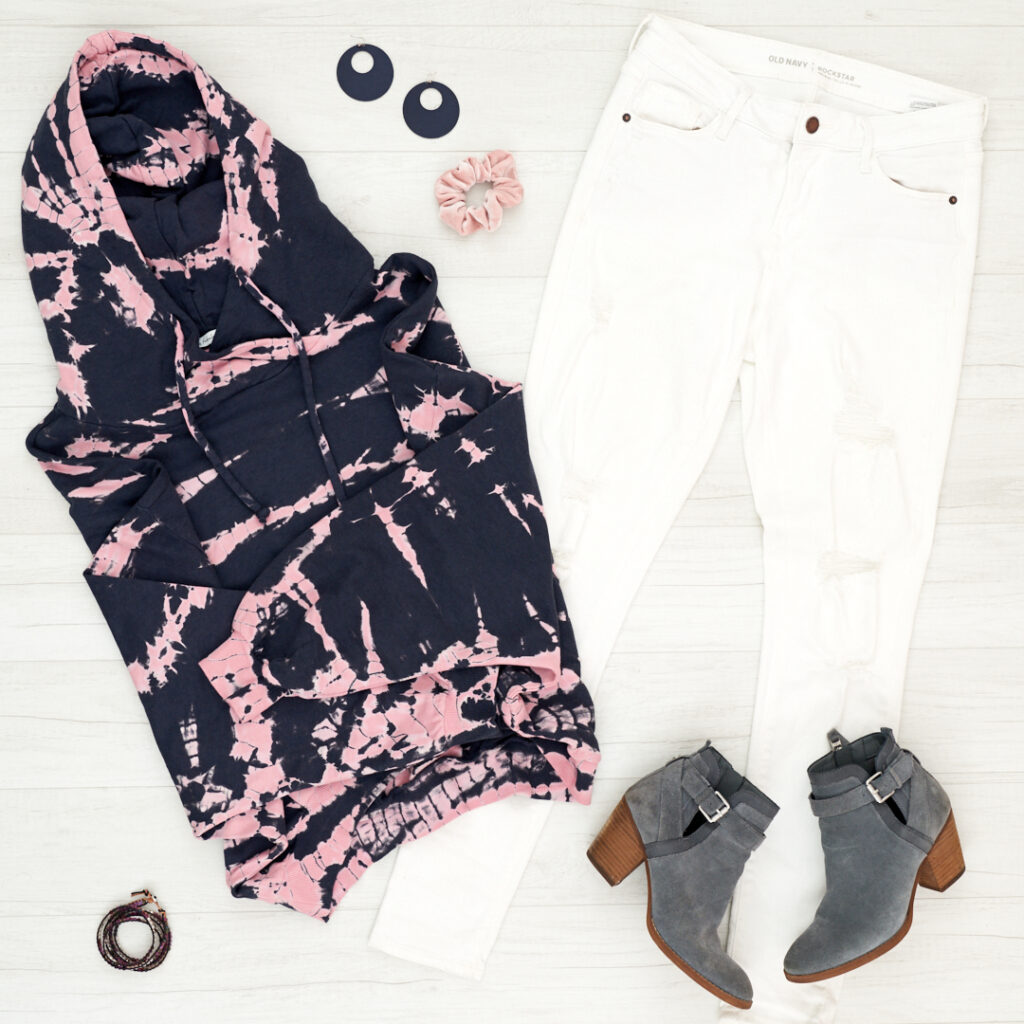 Don't give up colors and trends, just wear them differently! Just because you are aging doesn't mean you have to give up the colors and trends you love to wear.
I think colors help bring out our individual personalities along with trends we like to wear.  I have seen many aging women give up color and only wear neutrals, black and white.  Don't let this be you.  Keep wearing the colors you love and make you happy.
Trends are also not just for the young girls. We just have to be more cautious of how we wear them as we age. For example, tie dye is really popular this spring. A college age girl would wear a cropped tie dye sweatshirt and a woman over 40 would wear a regular length tie dye sweatshirt. Different ages wearing the same trends differently.
Style Tip: There are some women over 40 that still wear crop tops and look good in them. I think this is totally OKAY! Again, if you look and feel good in something then wear it.
Fit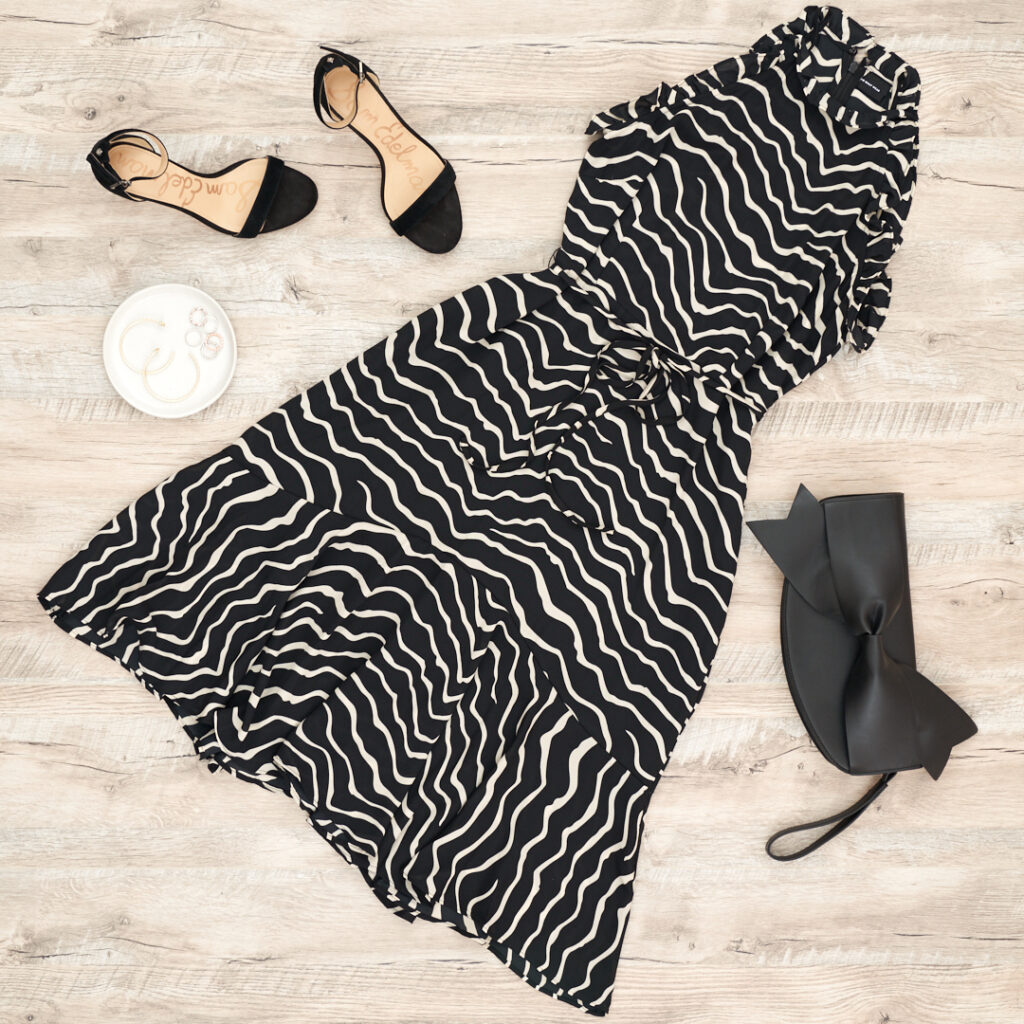 Fit is how the clothing item actually "fits" your body.   Is it flattering or frumpy?  How an item fits your body is very important at any age but seems to become more important the more we age.
I think as we get older we tend to wear looser fitting clothing that can make us look frumpy.  I do recommend that you stay away from extremely loose clothing.  Find things that flatter your figure and make you look cute and stylish.
Tips on flattering your figure over 40:
Look for dresses that have some shape to them. Add a belt to a dress that has no shape.
Tuck in your shirt and add a belt to your jeans or pants.
Wear a pair of heels to give yourself some height.
Stay away from leggings and extremely loose sweatshirts.
Choose a flare leg instead of a wide leg jean or pant.
Stay away from clothing that is also too fitted.
Layering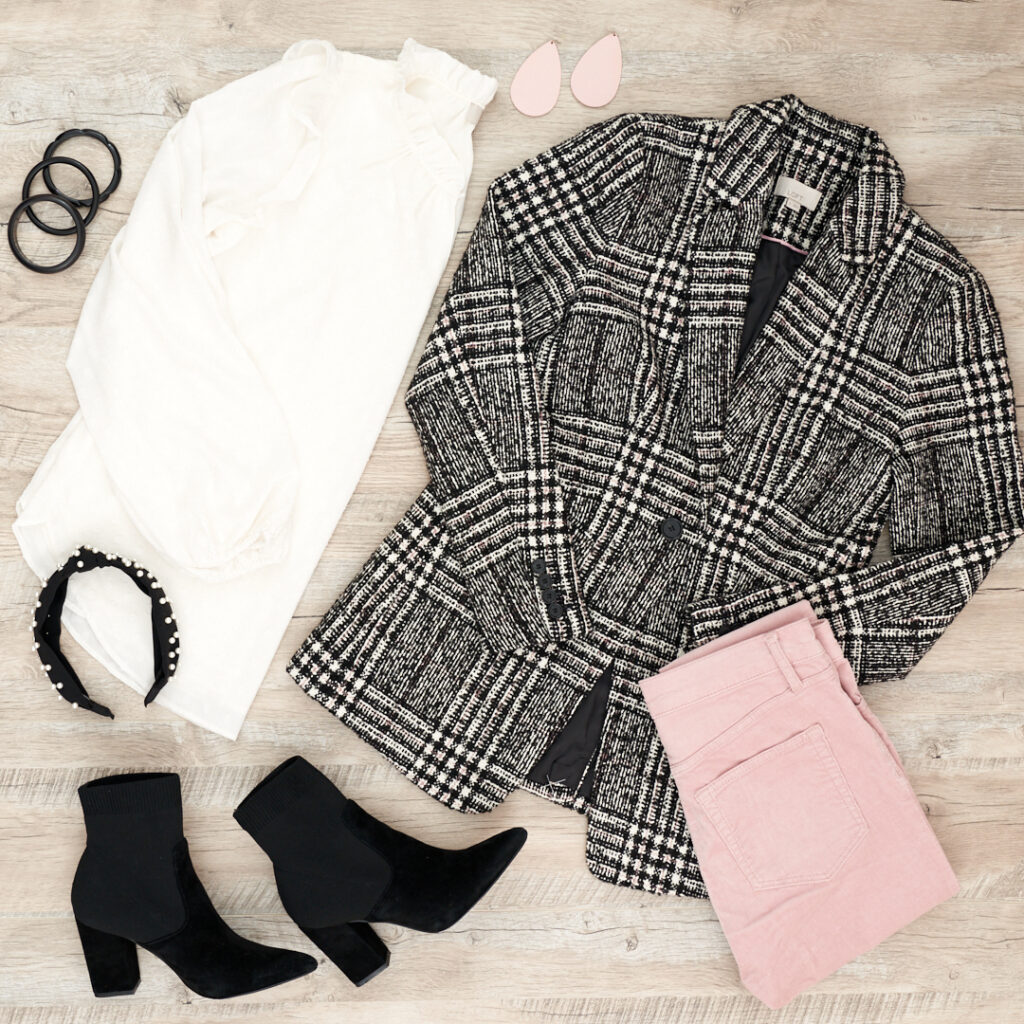 Layering is the key to creating stylish outfits. If not done properly it can add bulk to your body.  The only time you might want to add bulk to one part of your body is if it needs to be balanced with a larger & opposite part of your body.
When layering outerwear items try to stay away from overly flowy and large items like loose fitting cardigans. A jacket or blazer that cinches at the waist line will look much better no matter what shape you are.
Ways to layer properly:
Choose to wear a fitted jacket or blazer opposed to a loose fitting cardigan.
If you love cardigans find ones that are more tailored and streamlined to the body.
If you are smaller on top and larger on bottom look for things with shoulder pads or puff sleeves.
If you wear a jacket or cardigan, make sure the top underneath is not too flowy and oversized.
I really wish I could get more in depth on this one but that would make this article really long!  I hope these simple style tips for women over 40 will help you make better decisions about what to wear as you age and your body changes.  Sometimes it's the simple things that make the biggest difference.
Please let me know in the comments below if you are struggling with this area of your life. If so, I would love to help!
Stylishly Yours,