Hey friends! Are you ready for some art and fun in Memphis!  Well, you better get ready! Your going to see so many amazing pictures in this post! I am so excited to tell you about my visit to the Dixon Gallery & Gardens here in Memphis, TN! I am discovering through blogging that we have some really beautiful places here in Memphis.  I am somewhat of a homebody so it sometimes takes others to get me out of the house! It's sad but true.  I got an invite to the Dixon Gallery & Gardens and I'm so glad I did.  A few of us local bloggers went and met Amy Lawrence, Communications Associate, and got a wonderful tour of the grounds and the gallery.  What a treat it was! I also found out that Amy Lawrence is the author of the Chubby Vegetarian cookbook! That is just so cool to me!
This is actually my very first experience going to an art gallery.  I love art so I am not sure why I have never been.  We had art shows every six weeks at my last job and I loved seeing the local artists creations. I think maybe I had in my mind that an art gallery was something completely out of my league.  I am here to tell you it's not at all and if you have never been you definitely need to go! This visit had me so enthralled and it took my breath away.  I will begin where our journey began, which was in the gardens.
Did you know there are SEVENTEEN ACRES of gardens at the Dixon! I had no idea!  They are designed like an English Park that is reminiscent of Mr. Dixon's English heritage.  This English Park design consists of paths, narrow or wide, through the garden to reveal the different rooms (or landscaped areas) of the garden.  You really have no idea what is coming next because of the way this design creates "walls" of trees or bushes that block your view like a wall in your house.  Just think of it as pathways through a forest with trees and beautiful manicured gardens, sculptures and buildings throughout.
They planted over 125,000 tulips and daffodil bulbs in a part of the garden this year. It is called the Dixon Blooms: A Celebration of Spring.  We arrived to see them right after the tulips had just bloomed.  The pictures will tell it all.  It was surely a sight to see! I could spend hours in this place.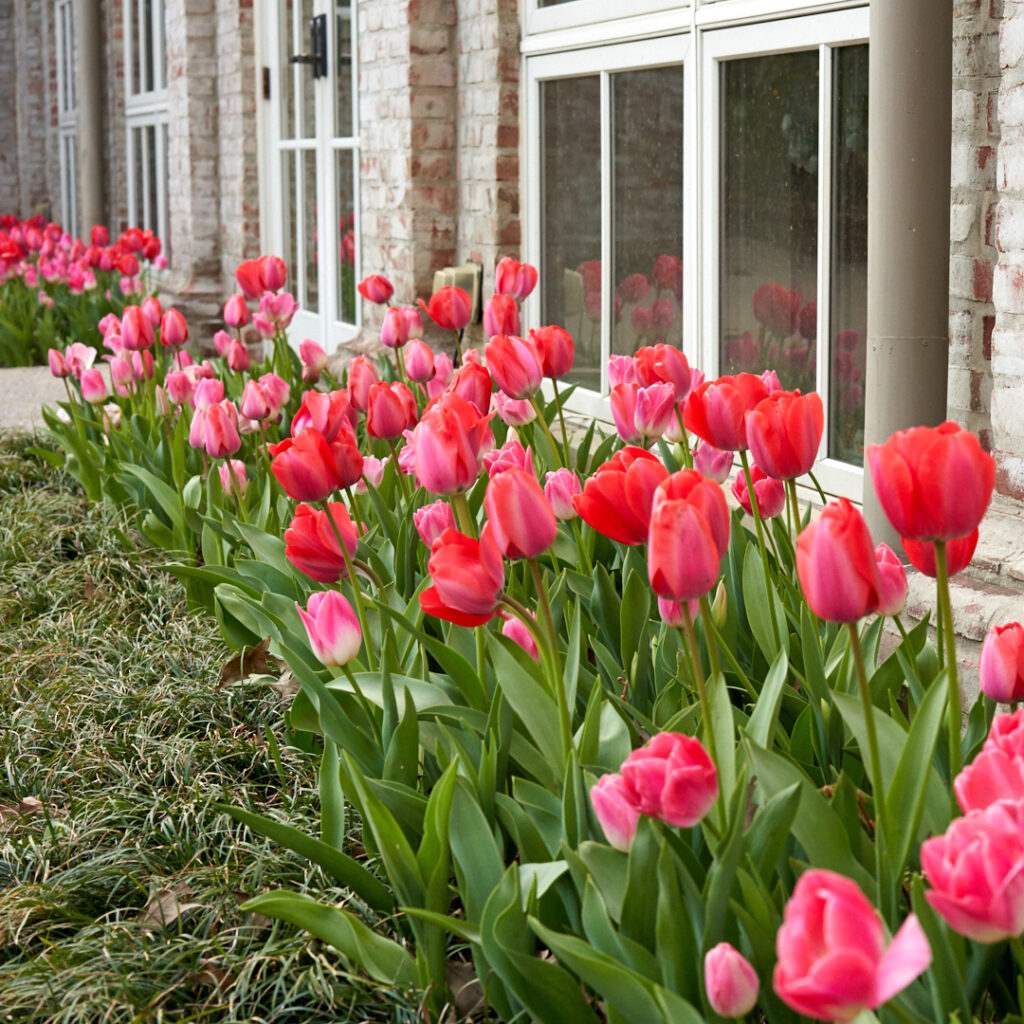 Well, it wouldn't be very good of me to leave out the explanation of my outfit to you, would it? I chose to wear some cute flowy Loft culotte pants that were slightly cropped to the ankle. I paired a black dressy t-shirt and my fun Franco Sarto black espadrilles to keep the pants the focal point.  The pants are super cute with a pink and white print on them. I chose to wear a denim jacket in the gardens in case it was a little cool outside. I knew we would be going into the gallery, so I just brought a dressier pink jacket to replace the denim one. Memphis is pretty chill and casual but I still wanted to wear something more than jeans.  Which if you know me it's really hard to get me out of my jeans!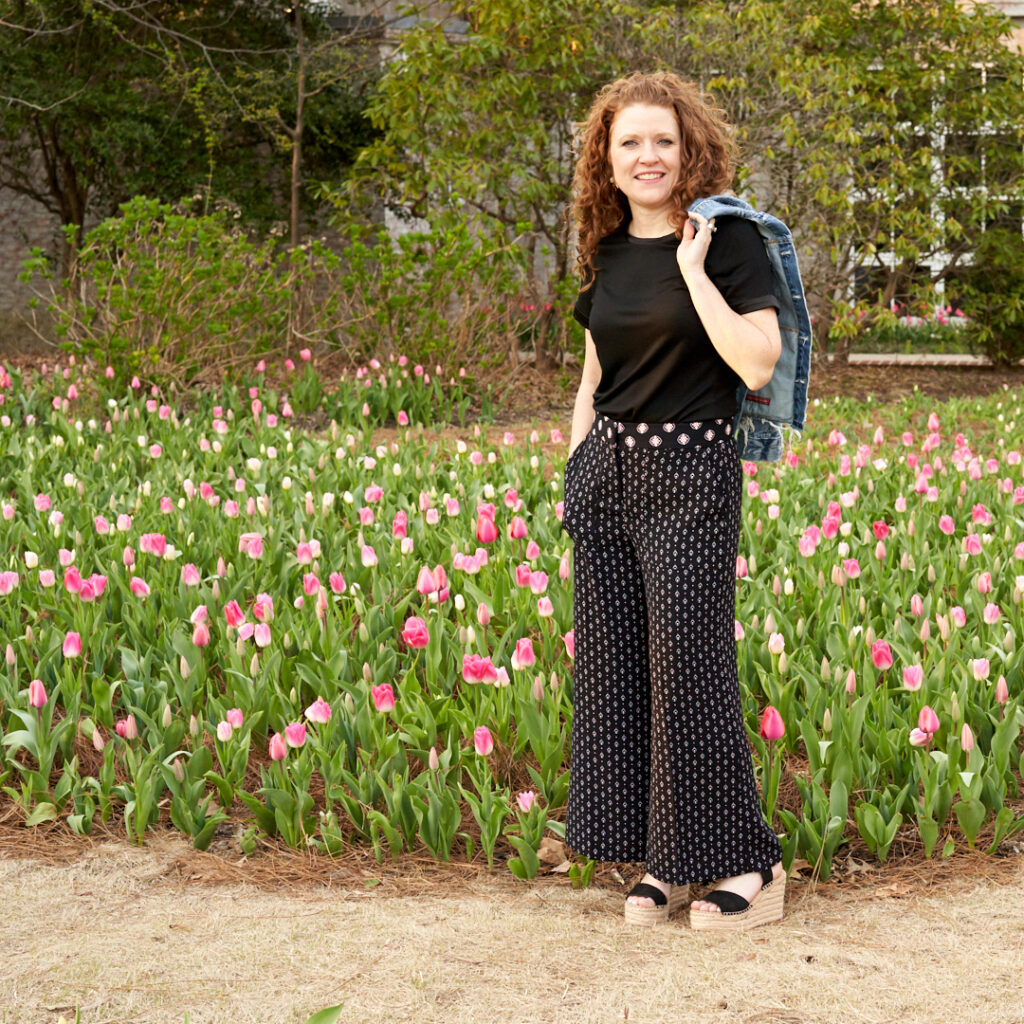 The walkways and buildings in the garden are spectacular themselves and blend in so beautifully!  You literally feel like you are in a fairy tail land like Alice in Wonderland. In this photo below you can see this area is surrounded by massive trees.  They create a comforting canopy over the garden and are going to make more of an impact when their leaves grow back!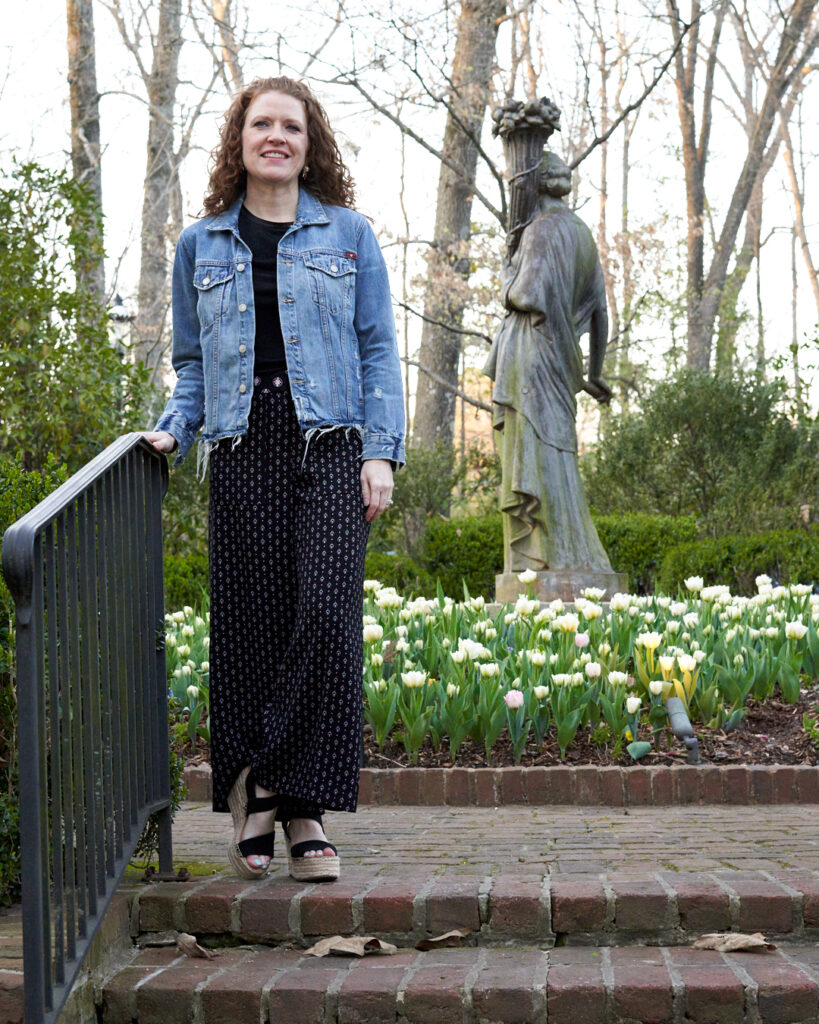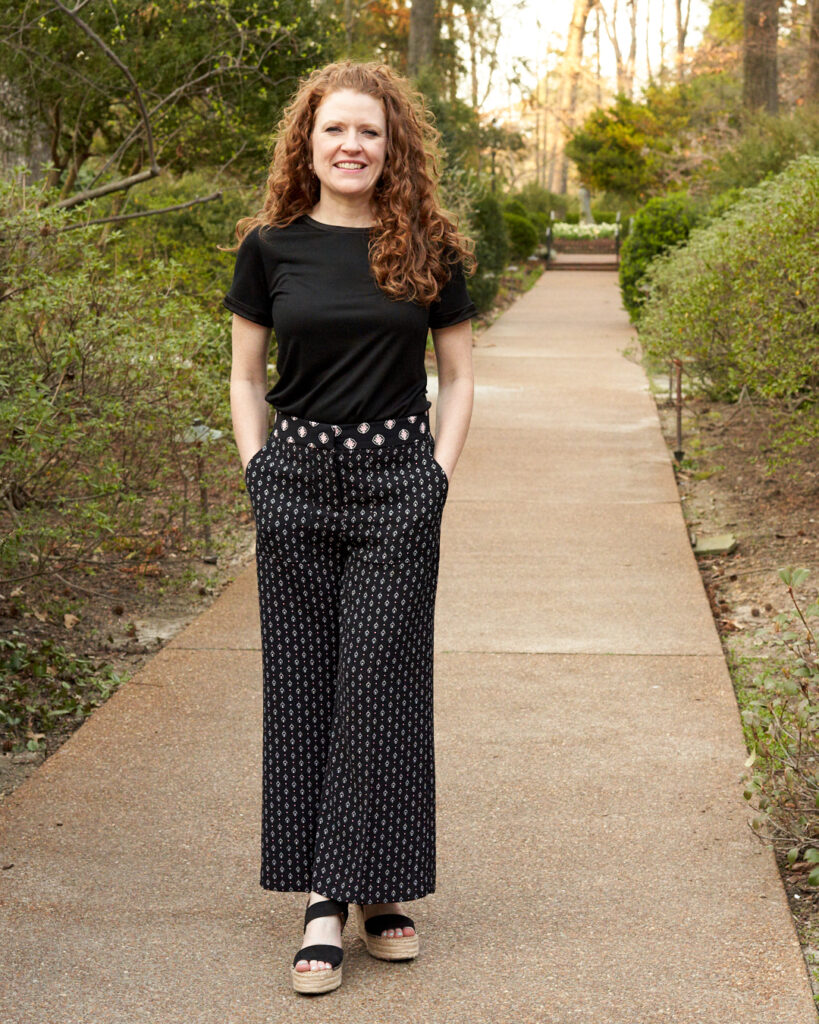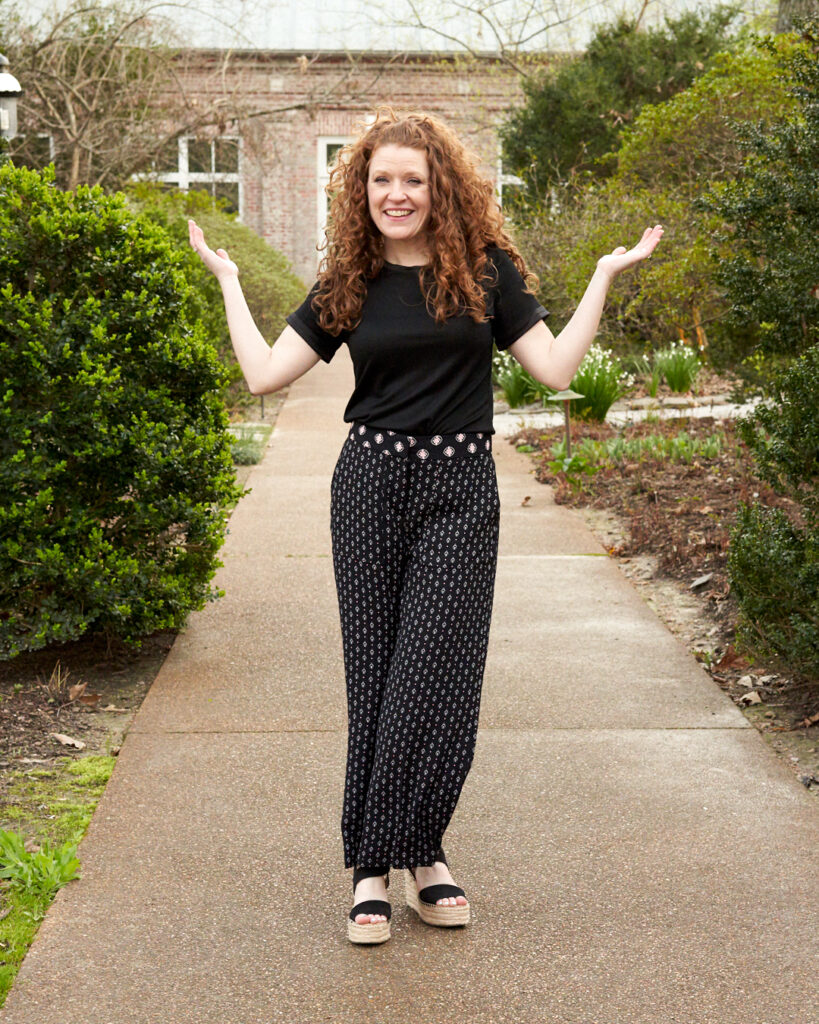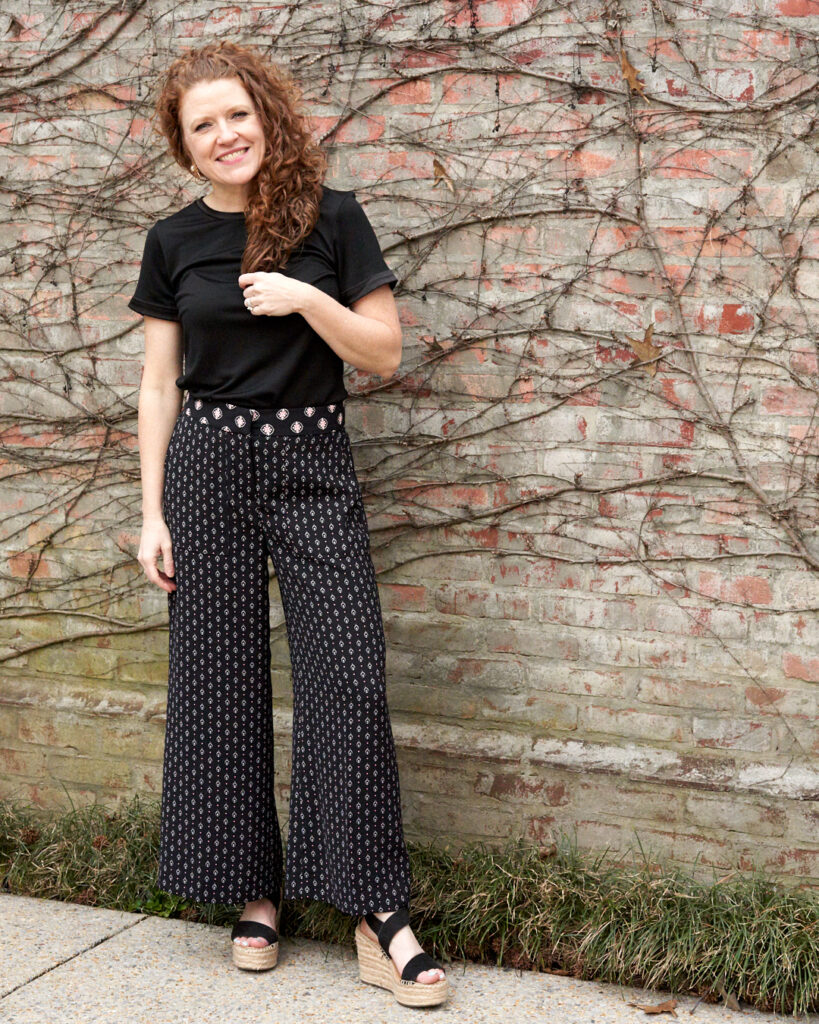 I could talk about the gardens all day but obviously I can't! I have to finish this post!  After the garden escapade we went into the gallery.  The atmosphere is serene, elegant and sophisticated.  The beauty of the gallery is very comparable to the gardens.  The special exhibit we went to see is called The Real Beauty: The Artistic World of Eugenia Errazuriz.  Eugenia was considered an exotic beauty and inspired many artists of the 20th century. The exhibit features portraits of her along with close friends and relatives. Eugenia also had a great influence on minimalist interior design and fashion of her time that is still recognized today.   I found it very interesting that she did not like what they called bibelots! We call them trinkets around my house and we don't like them either!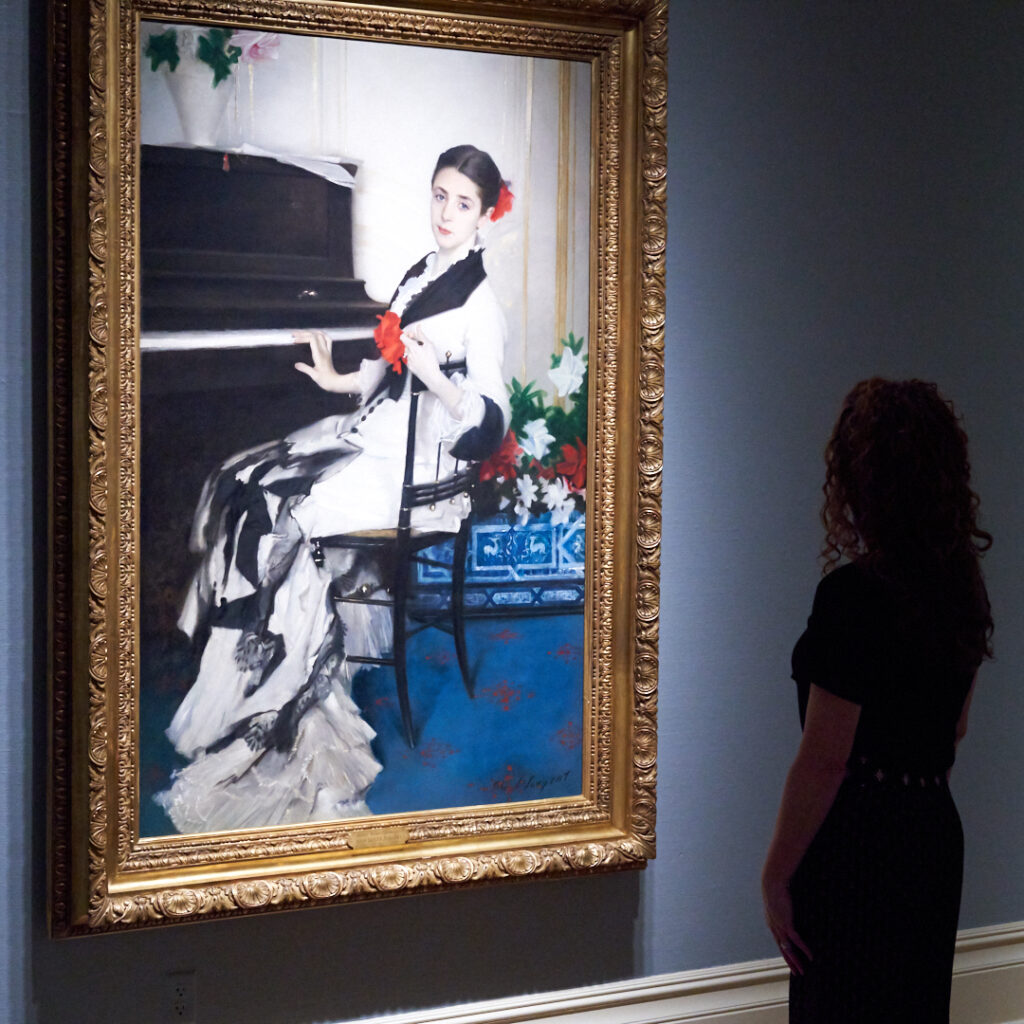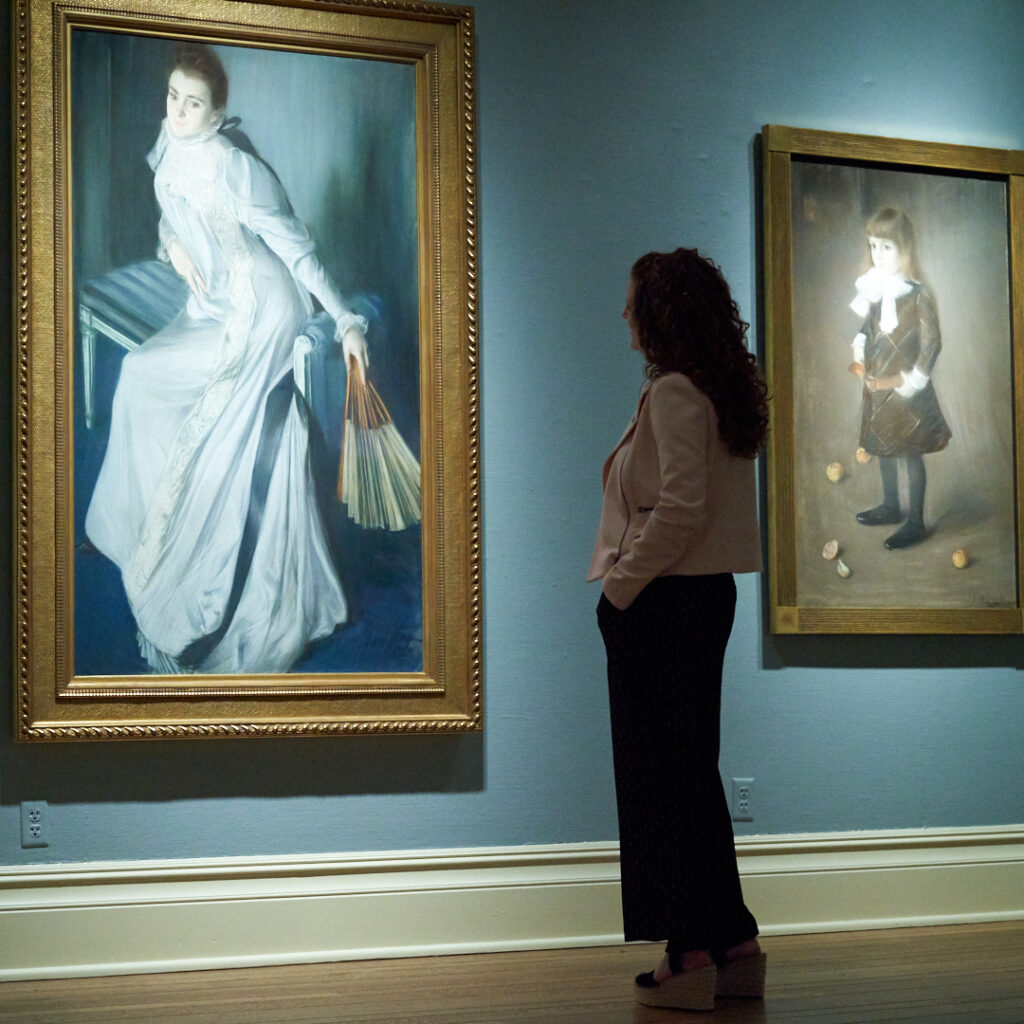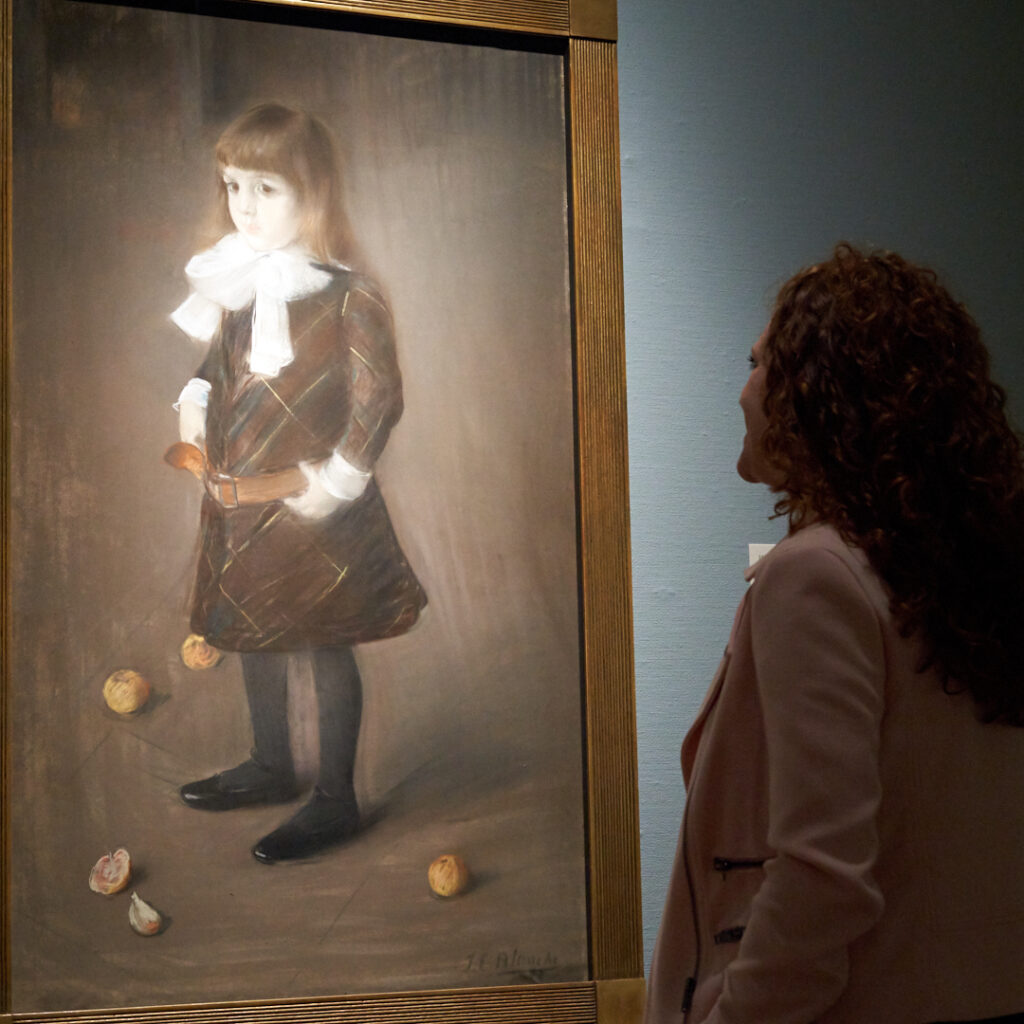 We also had the chance to visit the  permanent collections of the gallery. There are some pretty impressive paintings in the collection by very well know artists like Edward Degas. My favorite painting in the whole gallery was by Franz Grassel, whom I am not familiar.  It's called The Geese Parade and the little red headed girl in the picture reminded me of myself.  Even her demeanor and expression. It just tickled me to death!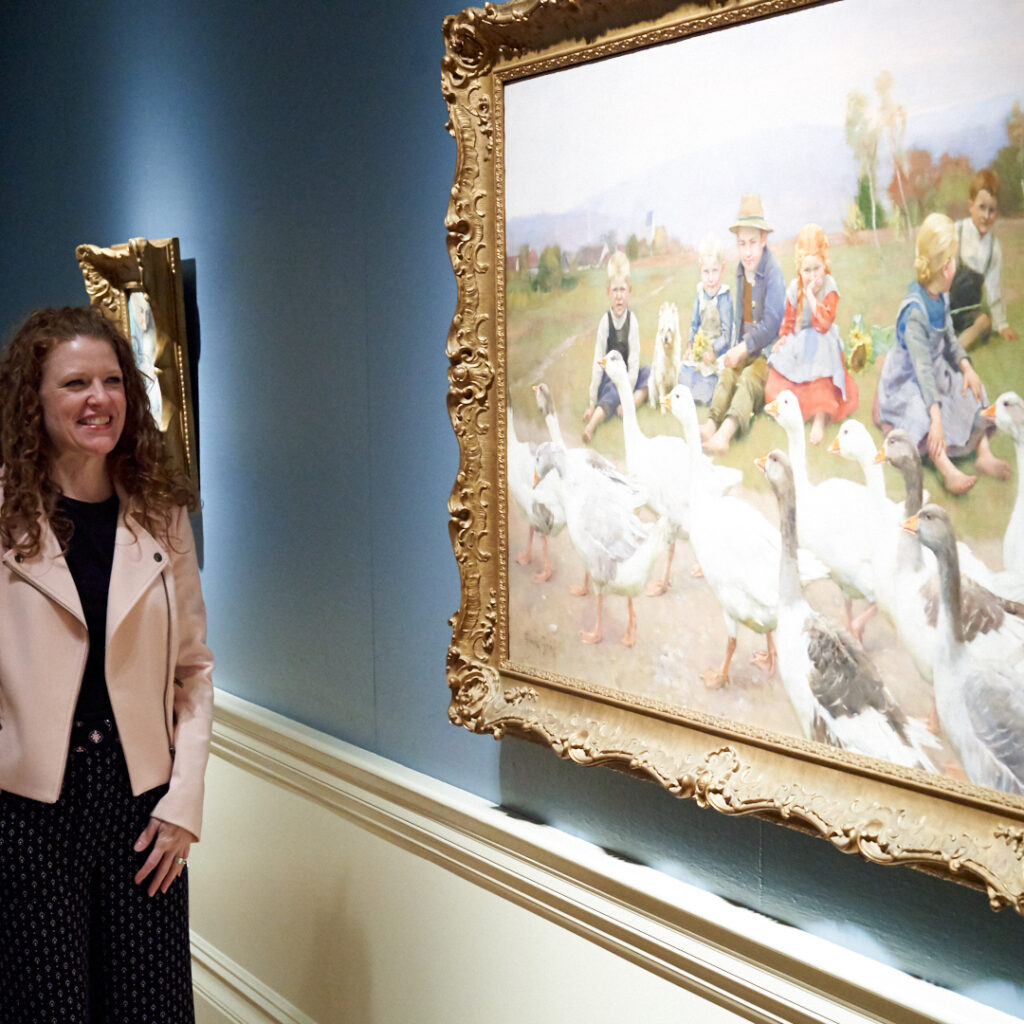 At the very end of the tour we just had to visit the little cafe called Park + Cherry.  The Dixon partners with CFY Catering to provide the delicious food and treats! I enjoyed the last cake pop available and it was oh-so good! It just wasn't big enough!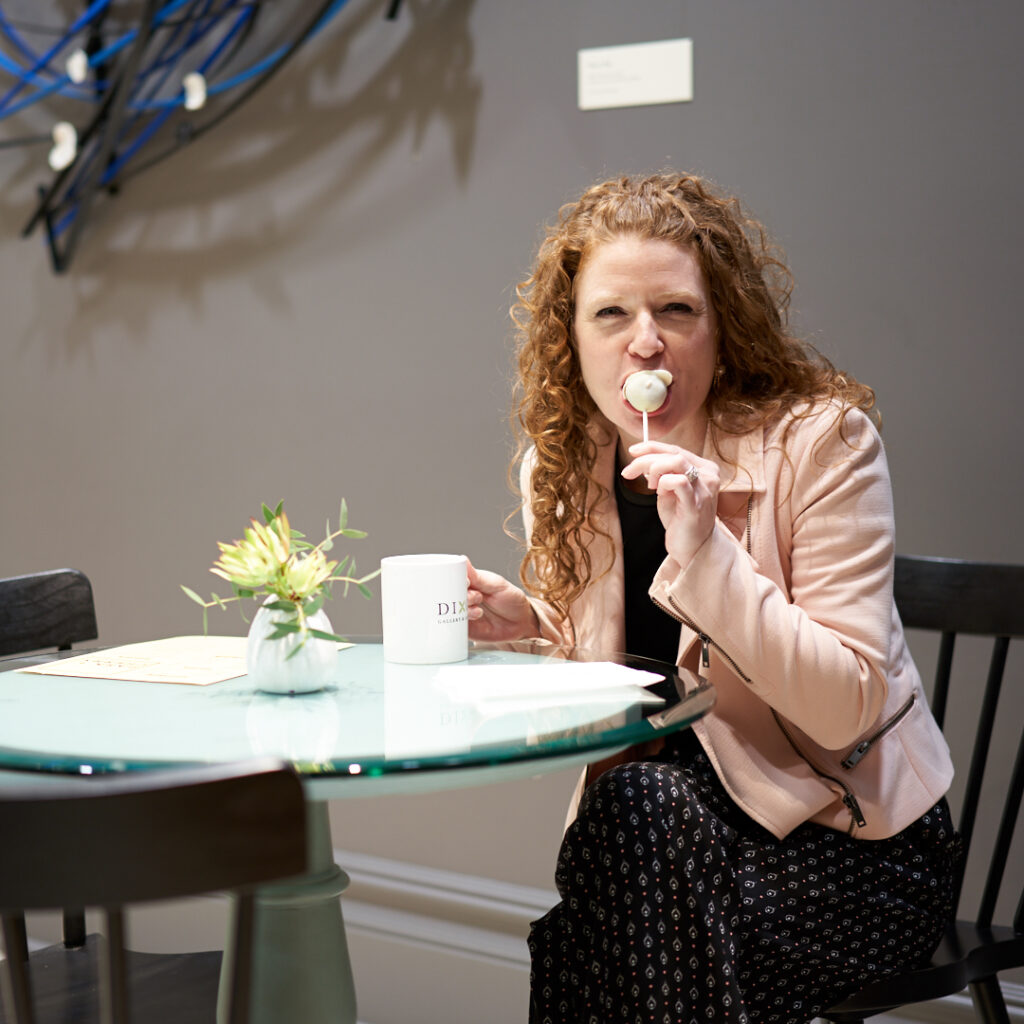 If you live in Memphis I hope you will visit the Dixon Galley & Gardens.  It is just $7 for an adult admission if you are not a member. That is such a good deal for the amazing experience you get! Now is the time to visit the gardens as well. They have a schedule on the website of what will be blooming each week at the gardens and I have linked it here. I hope you enjoyed this post and will leave me a comment below to tell me about an art gallery experience you have had!
Lots of Love – Jamie