Hey ladies! I wanted to share my night out at Memphis Fashion Week April 2018 with you. I know lots of people have no idea what this is all about.   It is put on by Memphis Fashion Design Network.  This organization is a non-profit that helps emerging designers in the Memphis area by assisting with education through the Memphis College of Art. They also assist in workforce development, entrepreneurship and manufacturing.  It helps keep local talent here in Memphis to grow the economy.
They have also created The Lab.  The Lab is a space that allows fashion start-ups a space and use of equipment to help cut costs while building their business. Memphis Fashion Design Network also heads up the Emerging Memphis Designer Project.  This is the runway show I attended.  We have some very talented people in this city, so I am glad there are organizations like this to help those people achieve success.
To tell you a little bit about how it works, the emerging designers have to send sketches to the Emerging Memphis Designer Project in the Fall for their Spring/Summer designs.  The designers are then selected and have about 7 months to create their partially completed designs for the runway shows.  The designers are voted upon by the audience and local fashion insiders. The winner receives a scholarship to the Memphis College of Art Continuing Education classes and membership to The Lab by Memphis Fashion Design Network.
The fashion show took place on Friday April 14th. I went with 2 other local bloggers; Beaut Optician and Tabitha Faith. We sat with another local blogger Keeping Up With Candy and had a blast. We sat on the second row and had great seats for taking pictures.  The models stopped right in front of our chairs every time! It was awesome.  You will get to see everything in this post but 2 items from the entire fashion show! I wish there was an easy way for me to insert the pictures side by side so you didn't have to keep scrolling!  But unfortunately if there is a way in WordPress I have not figured it out yet! I think you are going to really enjoy them though!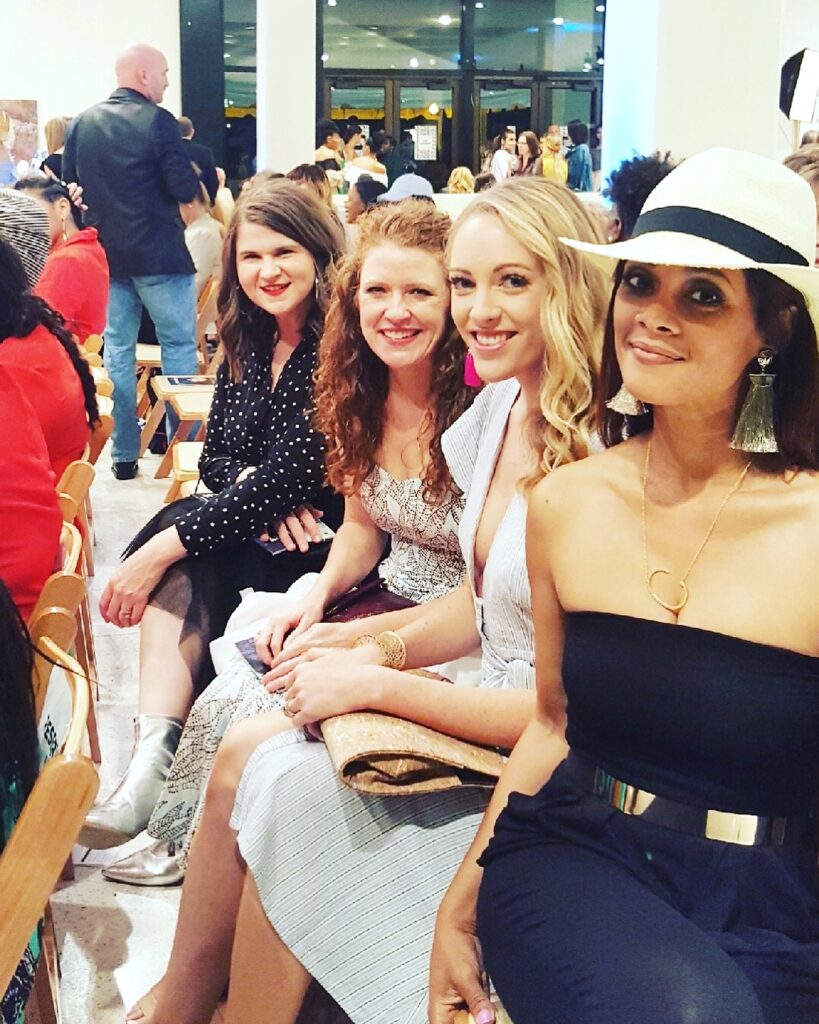 The first outfit I will show you was mine! I wanted something fun and comfortable so I chose a jumpsuit from H&M. I wore my Brahmin clutch, nude wedges and Kendra Scott earrings.  I also took a white blazer to put on in case I got cold.

The first part of the show was a featured designer, not an emerging designer.  It was Mr Demi Blvck Designs.  He has a love for art and Asian and African couture.  His designs are very detailed and made with high quality fabrics. I thought his designs were stunning and had a mix of all three of his loves!  The fabrics looked so luxurious and had impeccable details!
Mr Demi Blvck Designs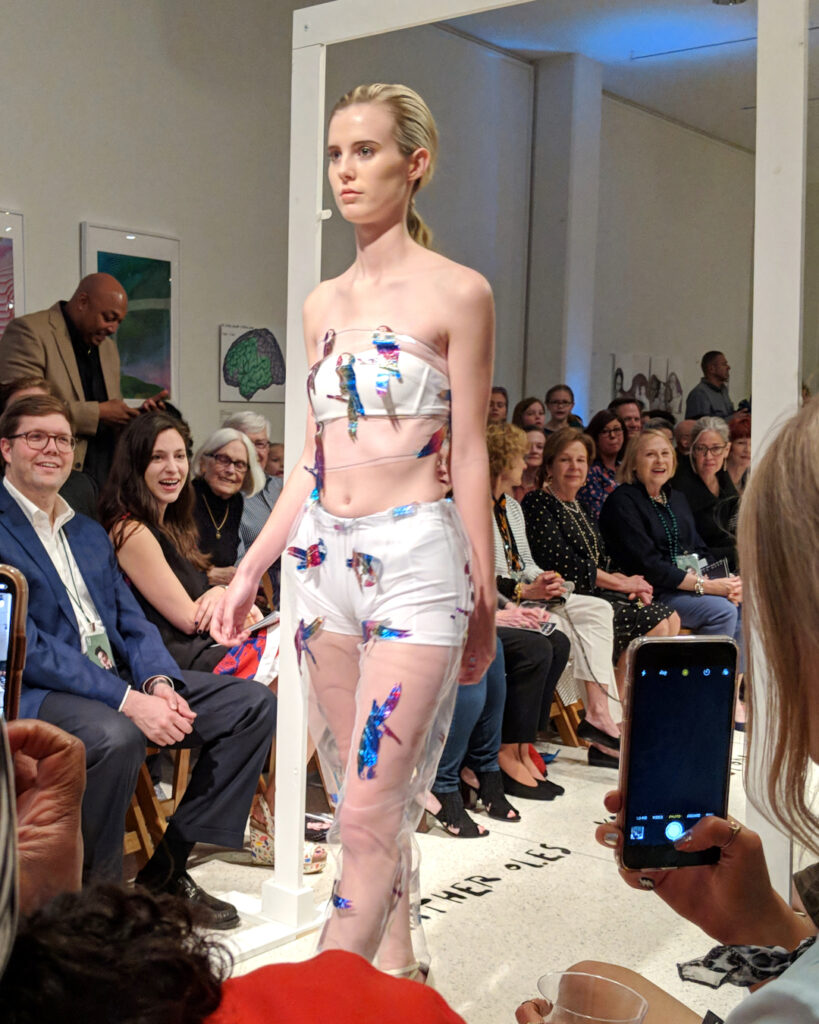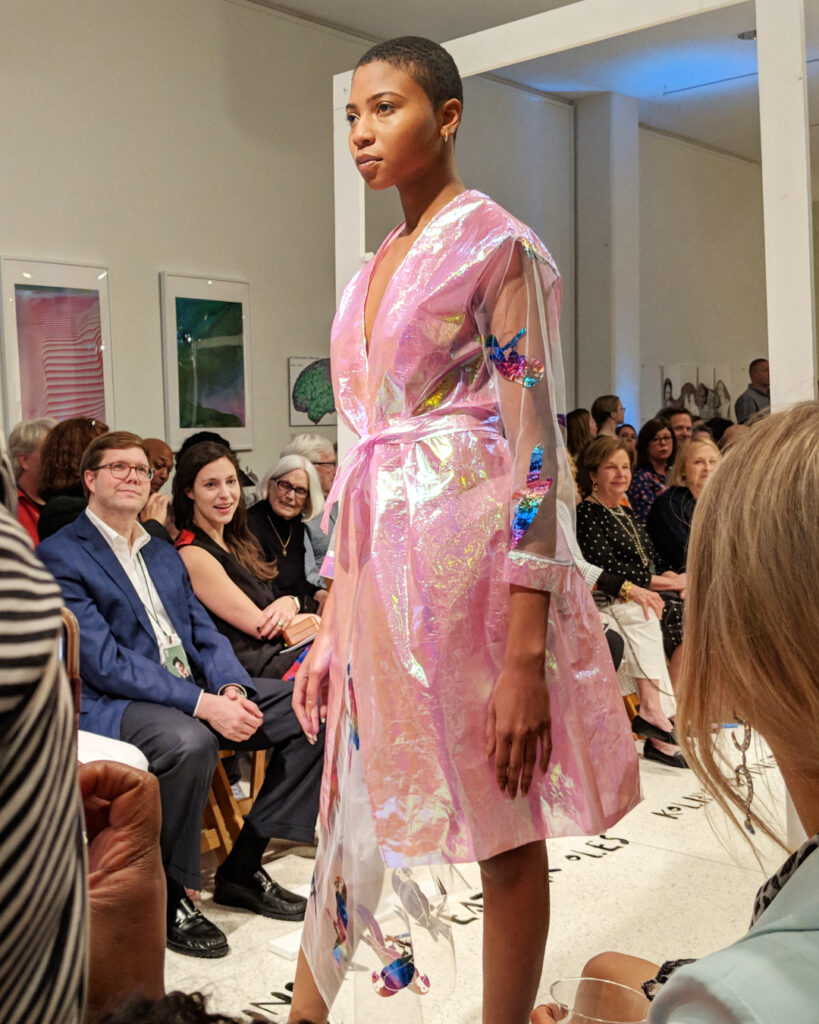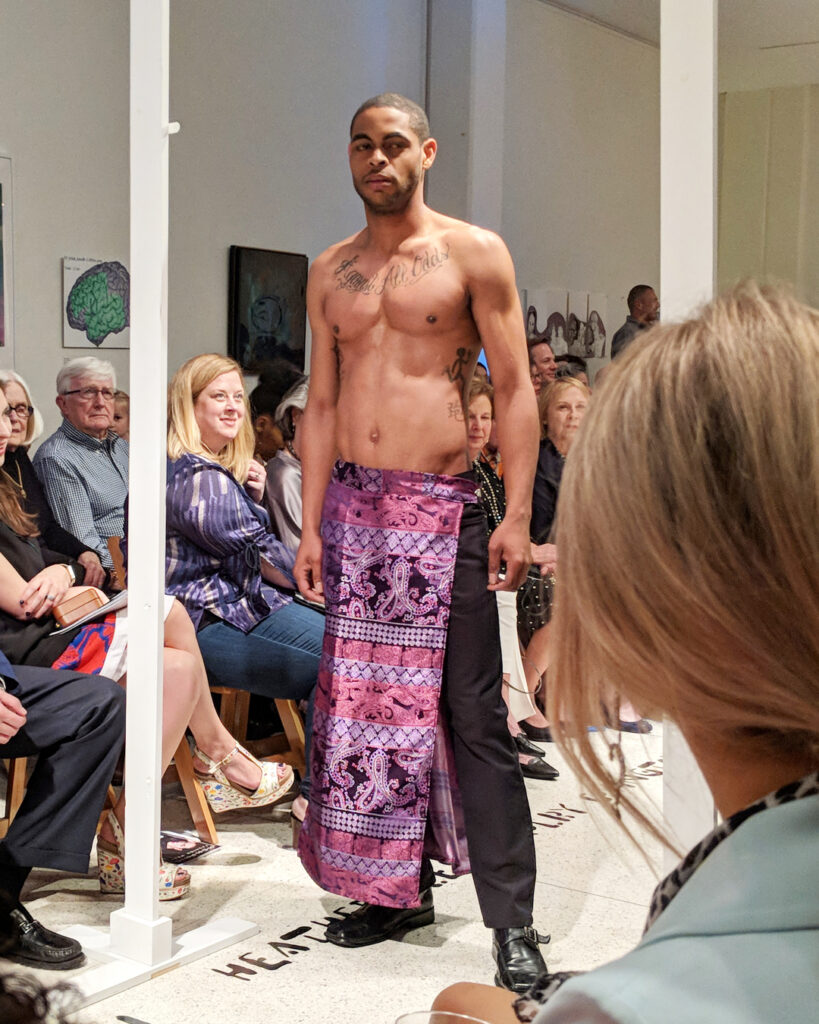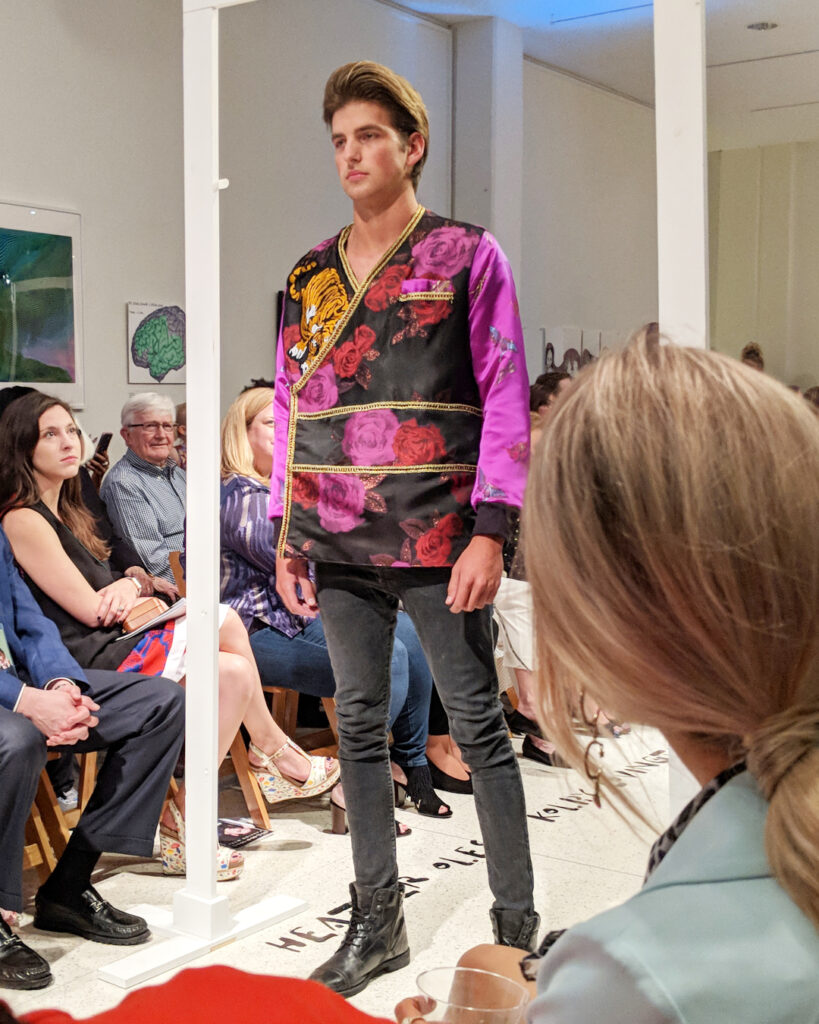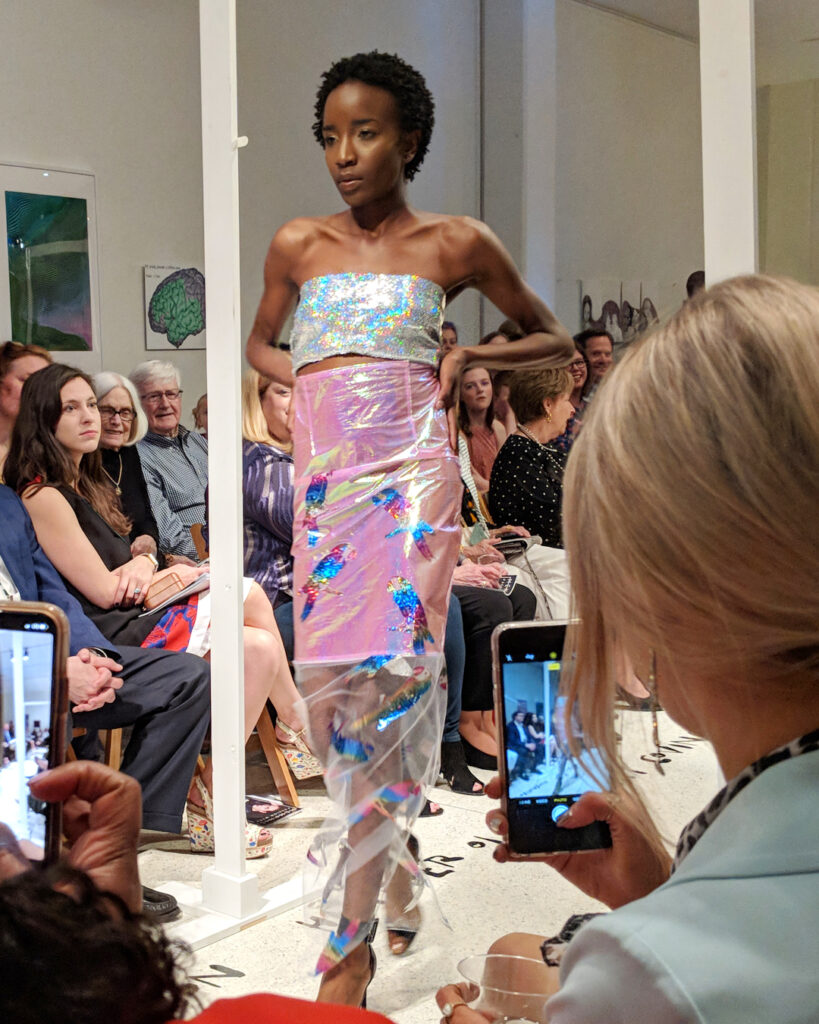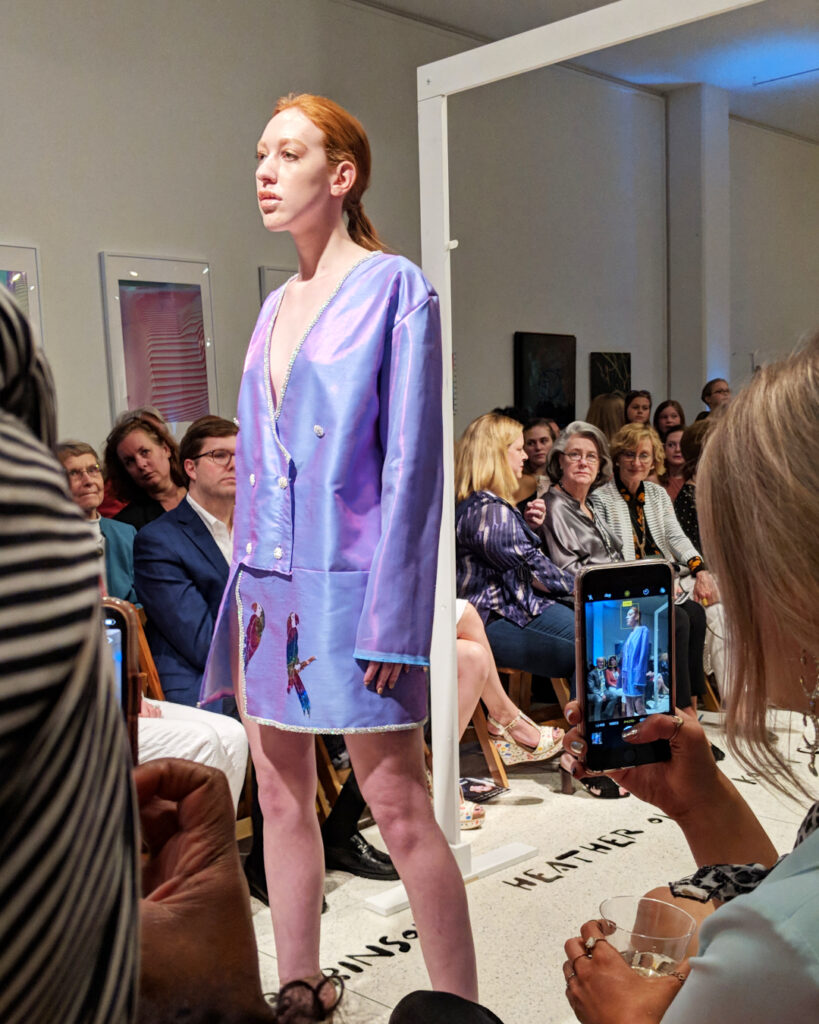 The next line up was all the emerging designers.  There were 3 categories of collections presented; Singles, Teen and Mini.  The Singles Collection had 8 designers participate and they made 1 to 3 pieces for the runway show. The Teen Collection had 4 teen designers participate and they had to make 1 to 3 garments.  Lastly was the Mini Collection which had 2 designers participate and they had to create a variety of 5 pieces for the show.
SINGLES COLLECTION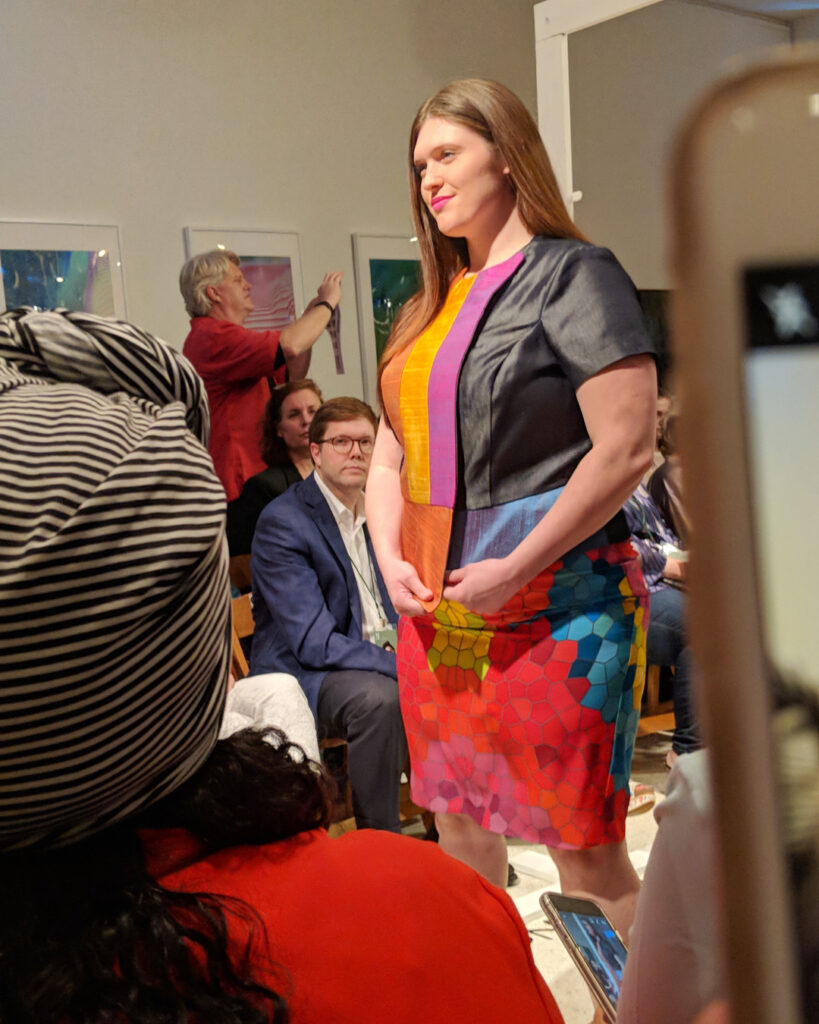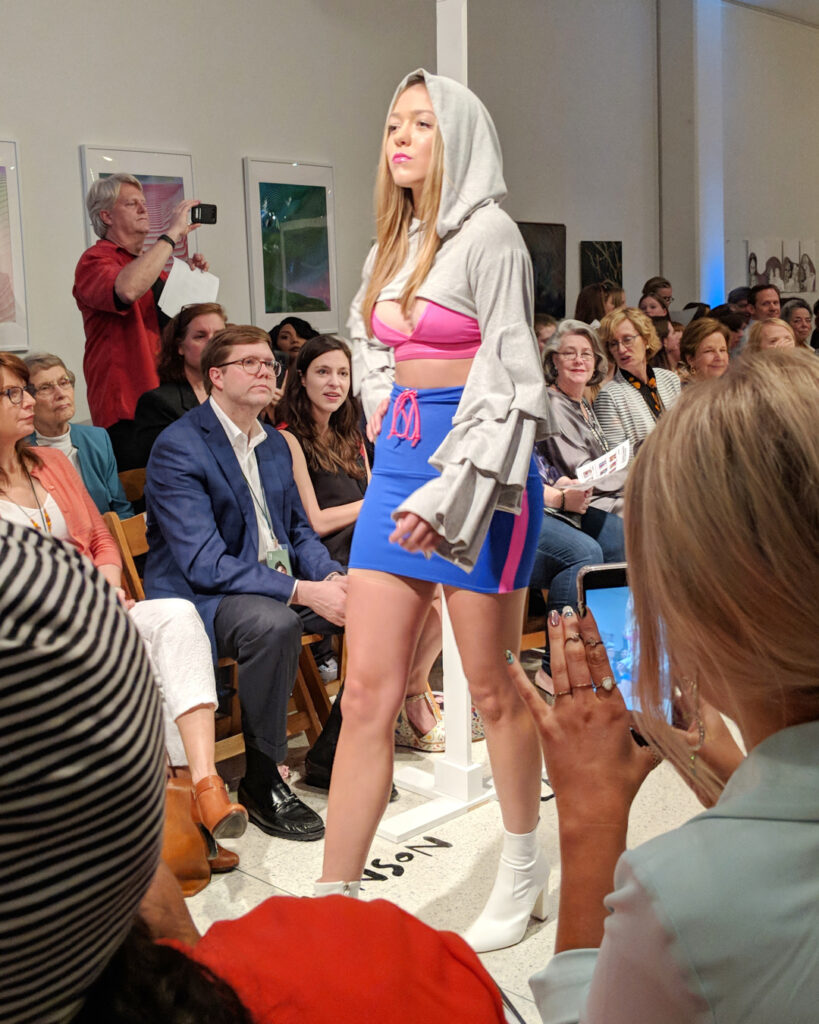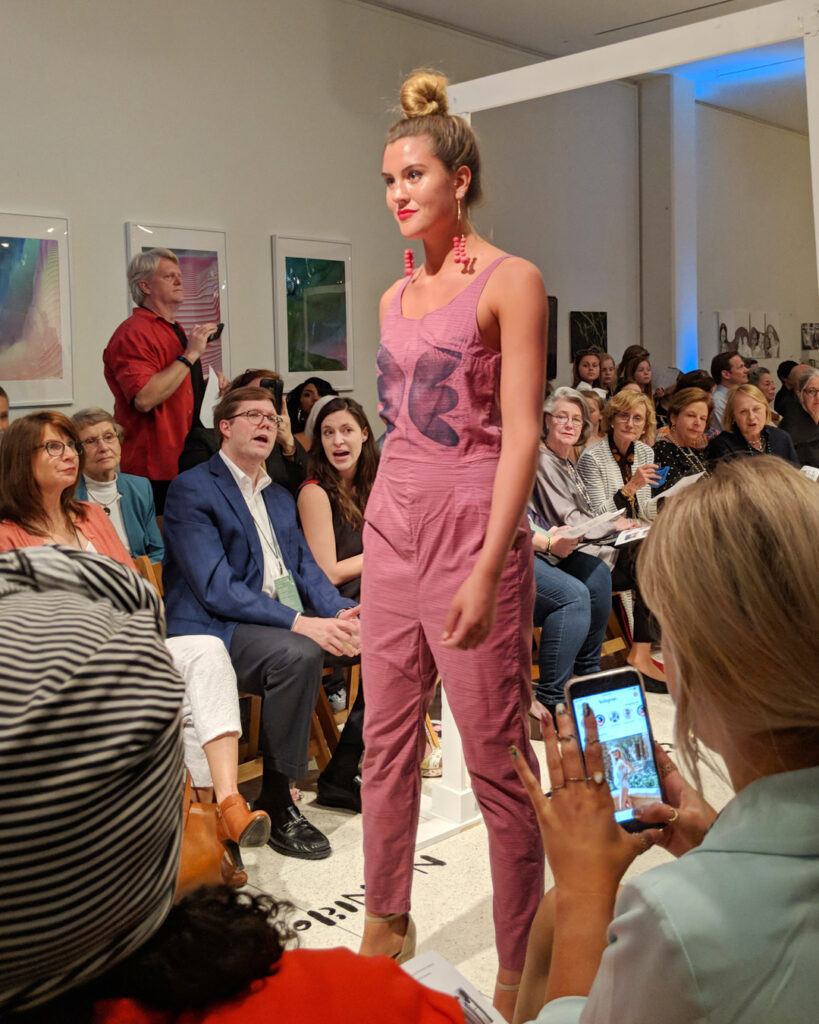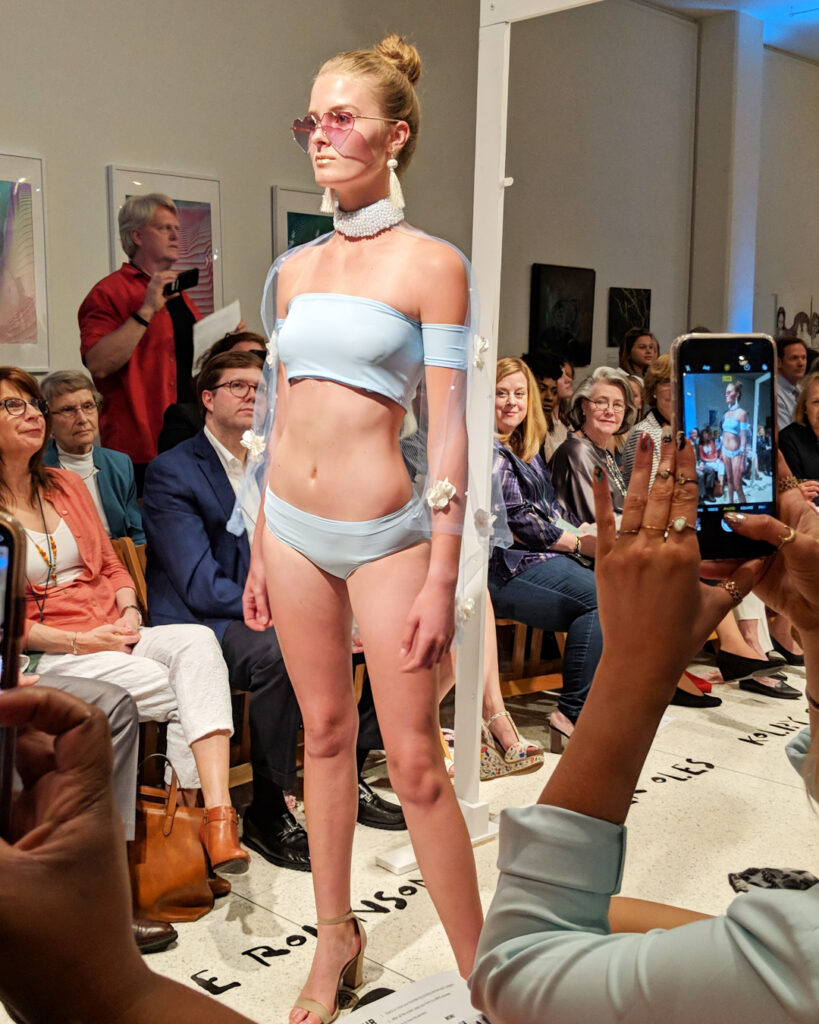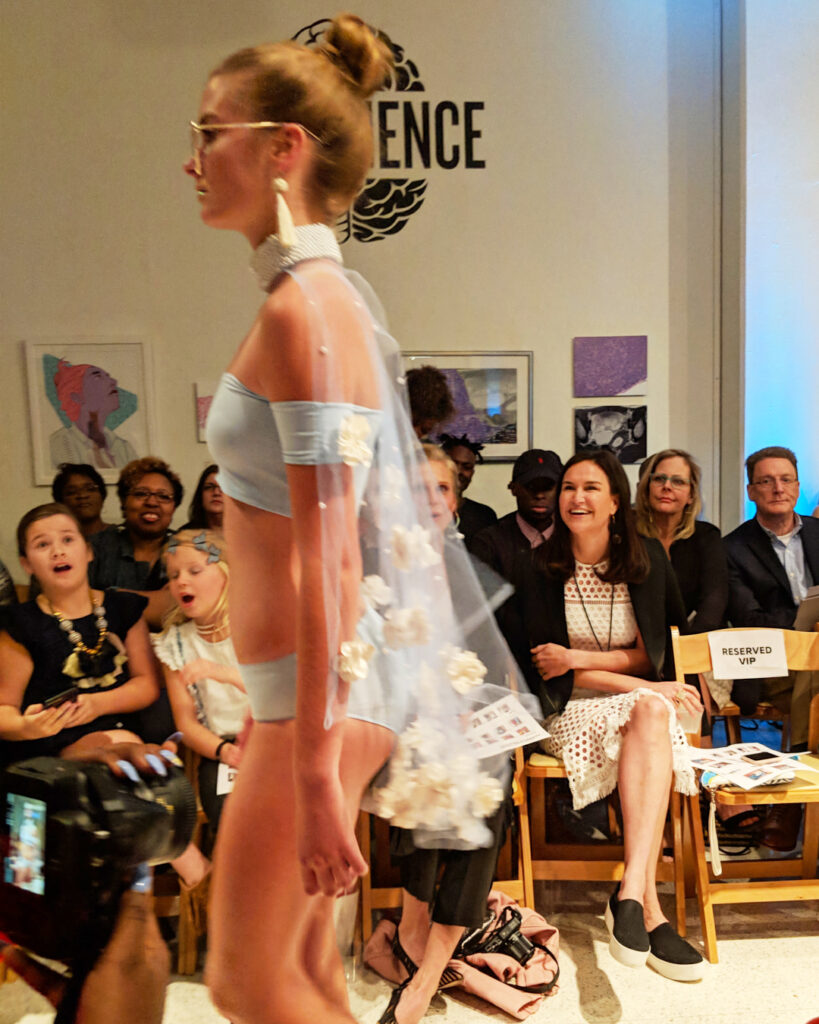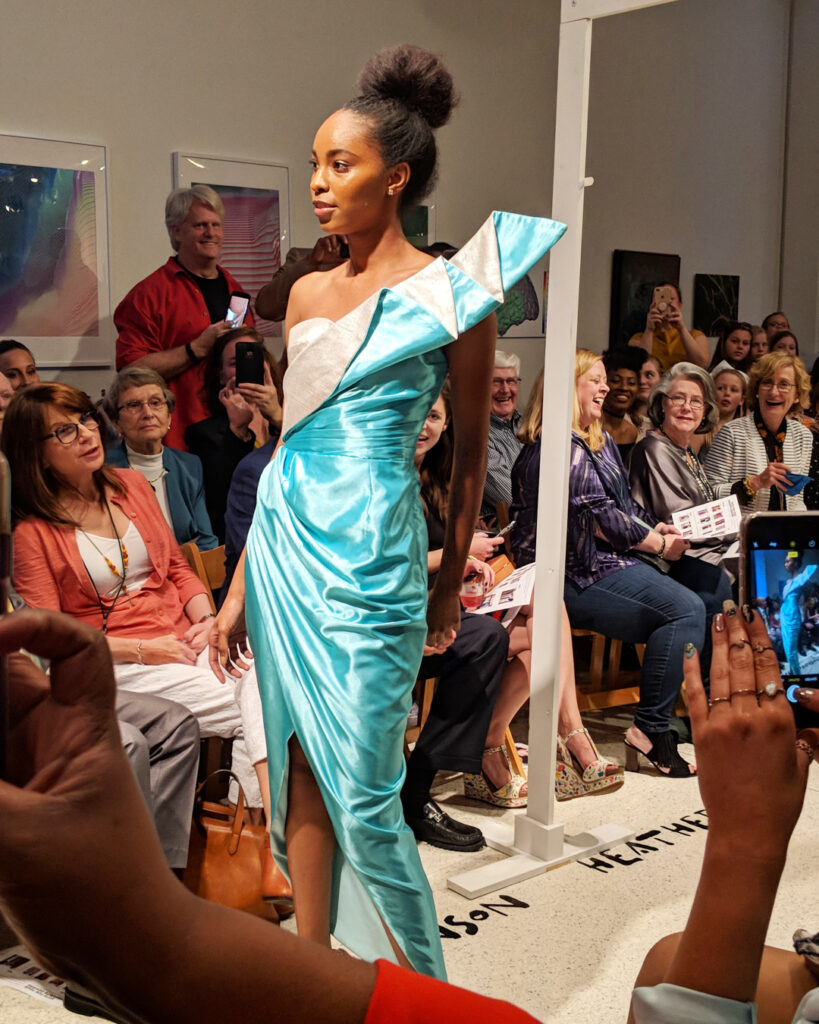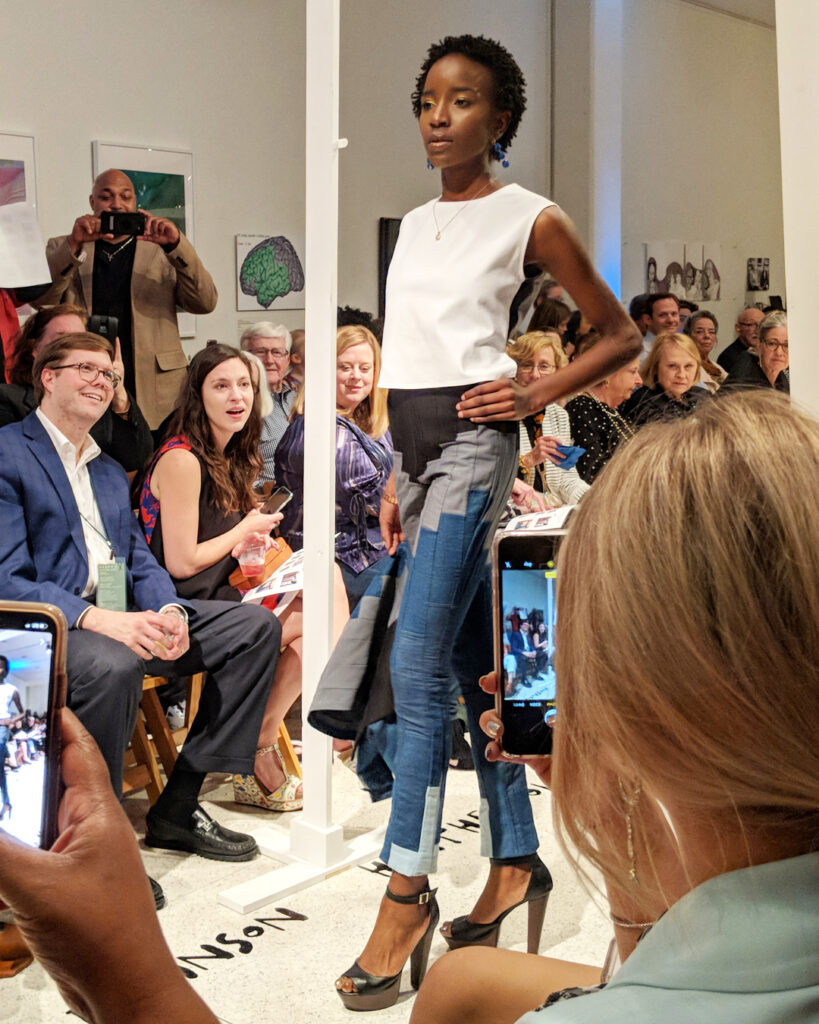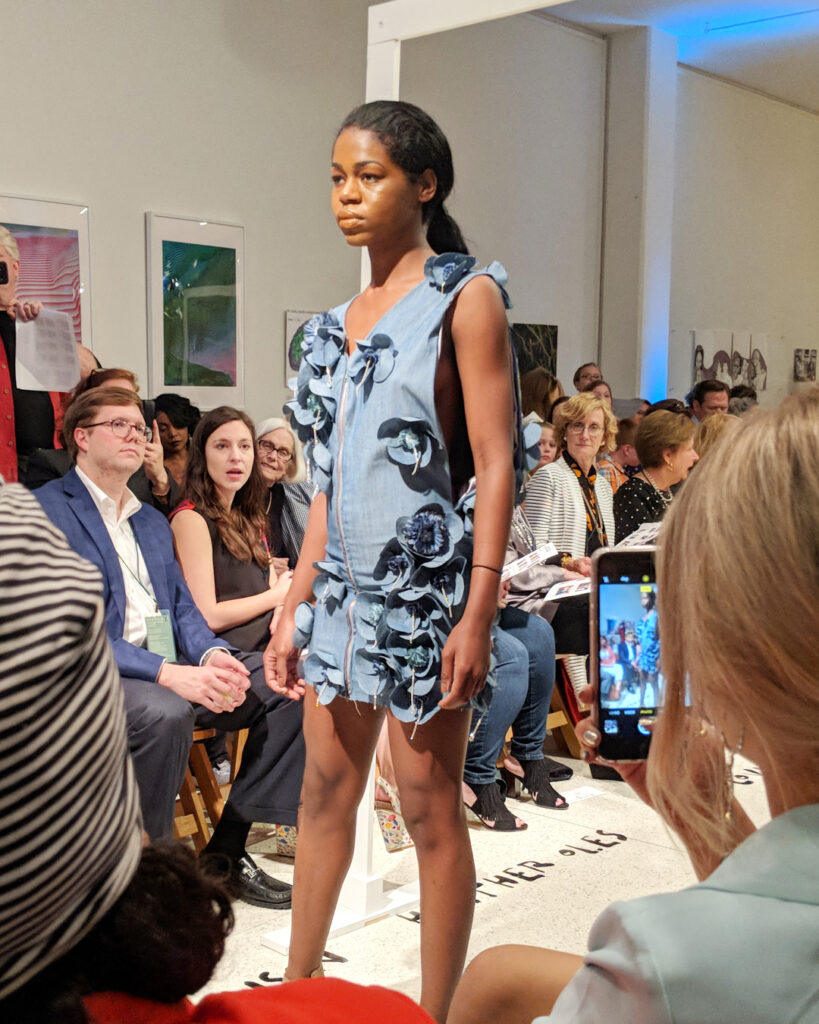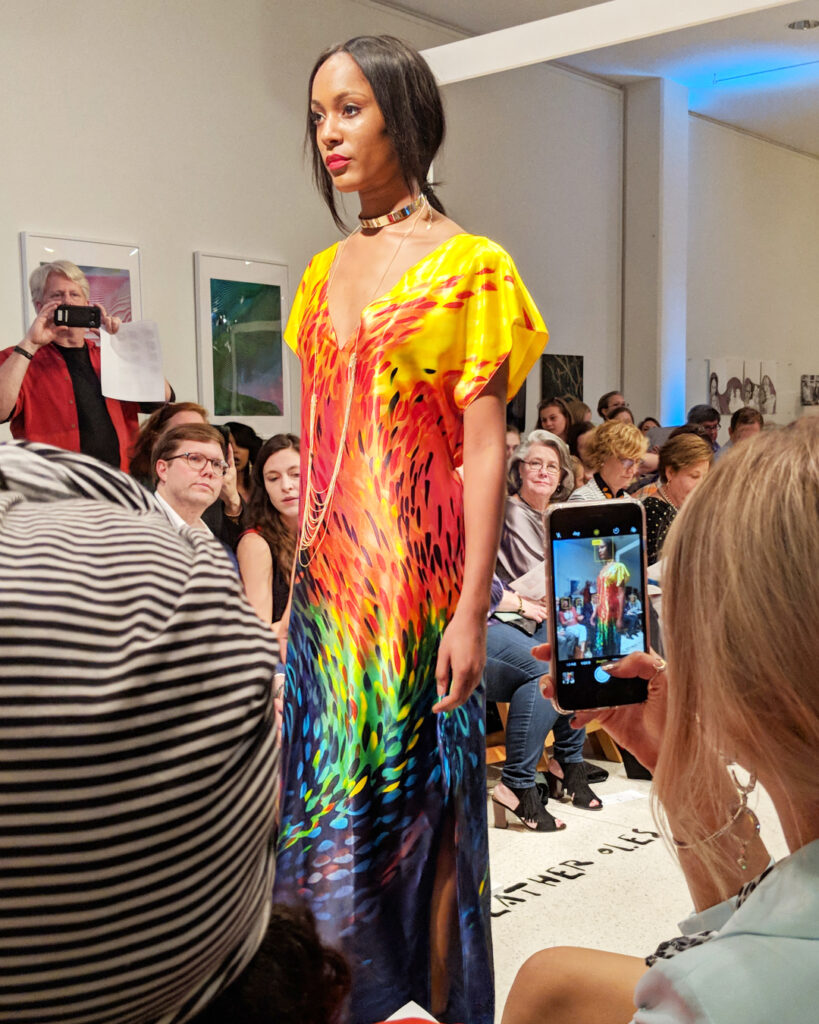 TEEN COLLECTION
I somehow missed two pictures for this section.  One was from Moziah Bridges and another dress from Gabrielle Smith. All my fellow bloggers missed them as well! I feel terrible I did not get one from Moziah so if you get a chance check him out here.  He is the creator of Mo's Bows.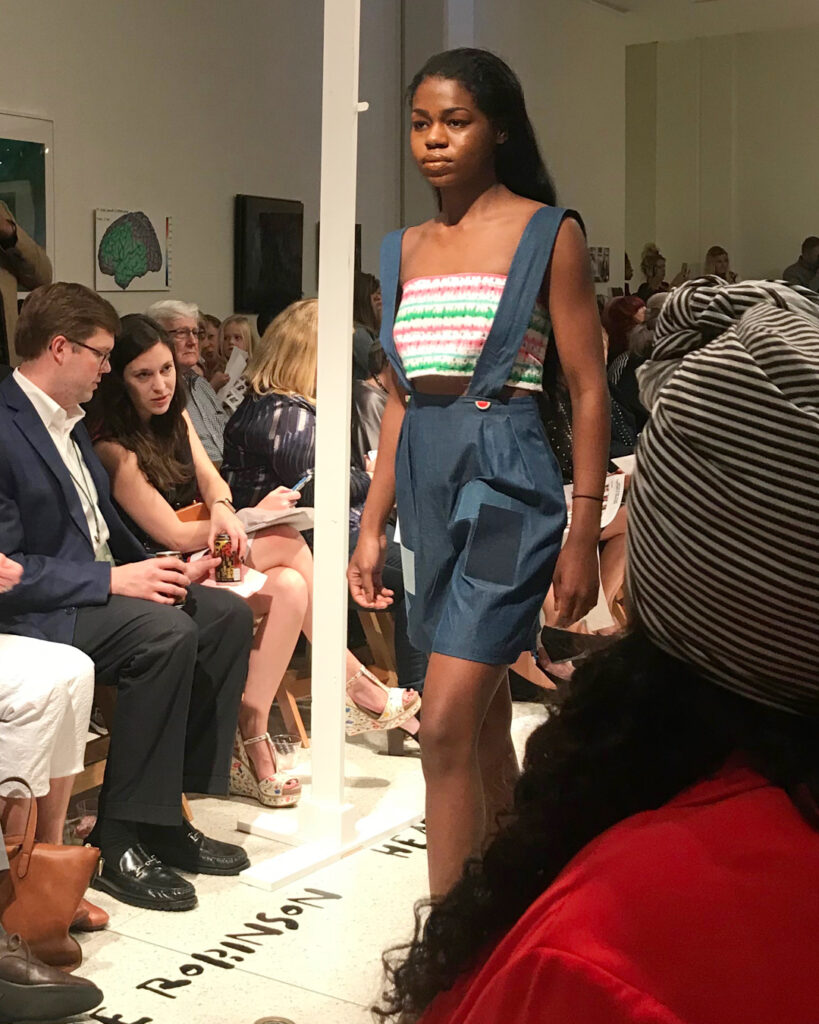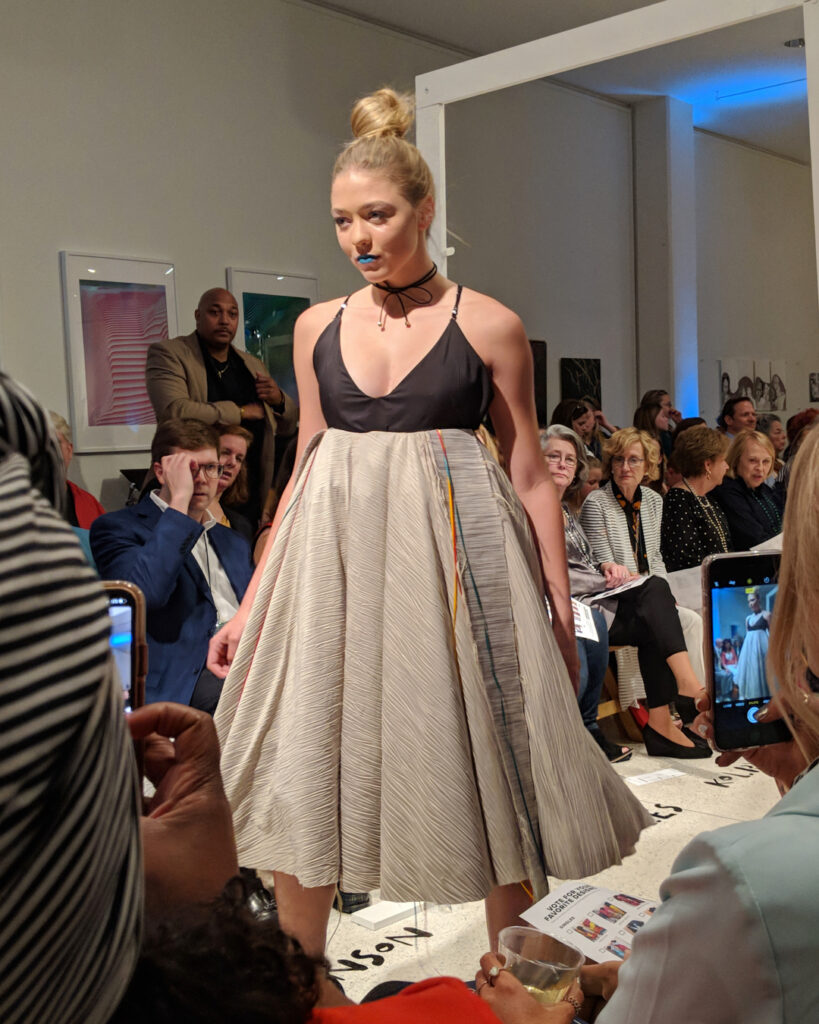 MINI COLLECTION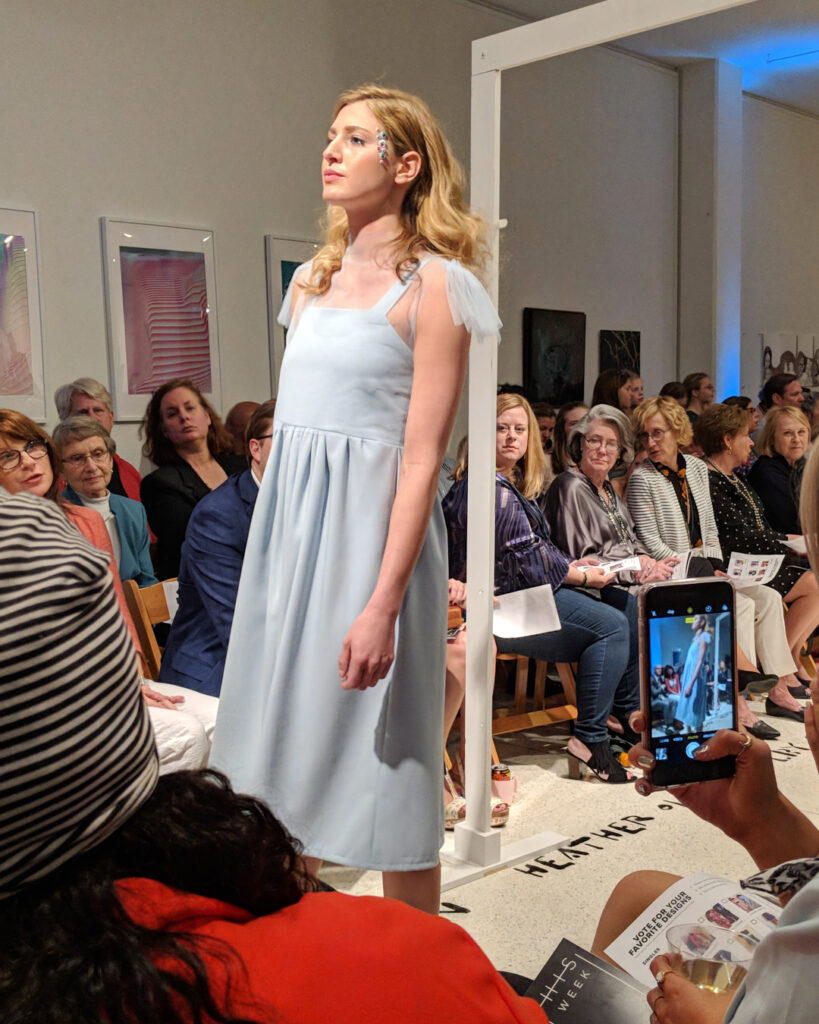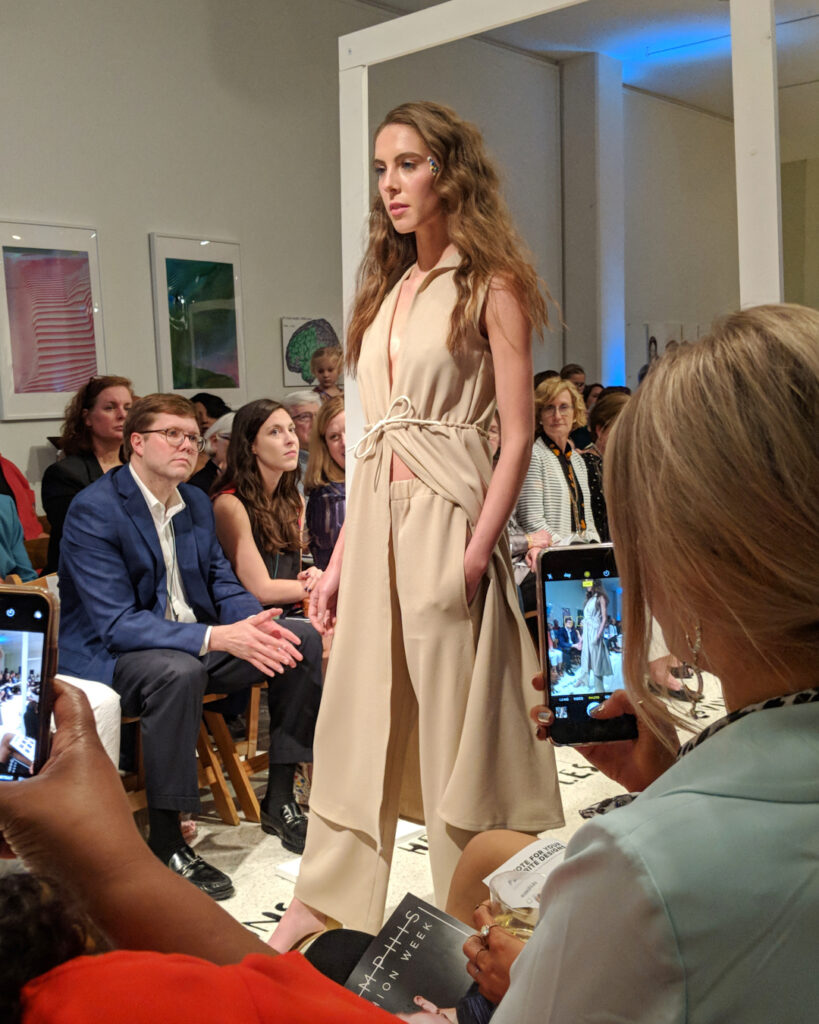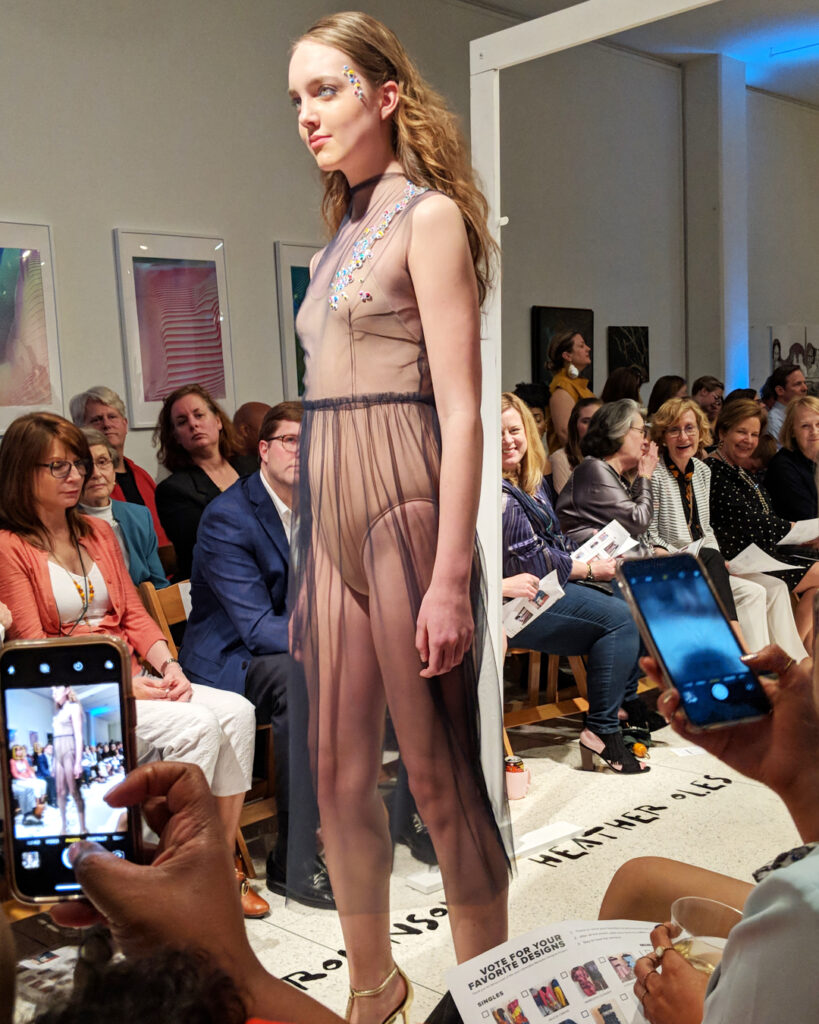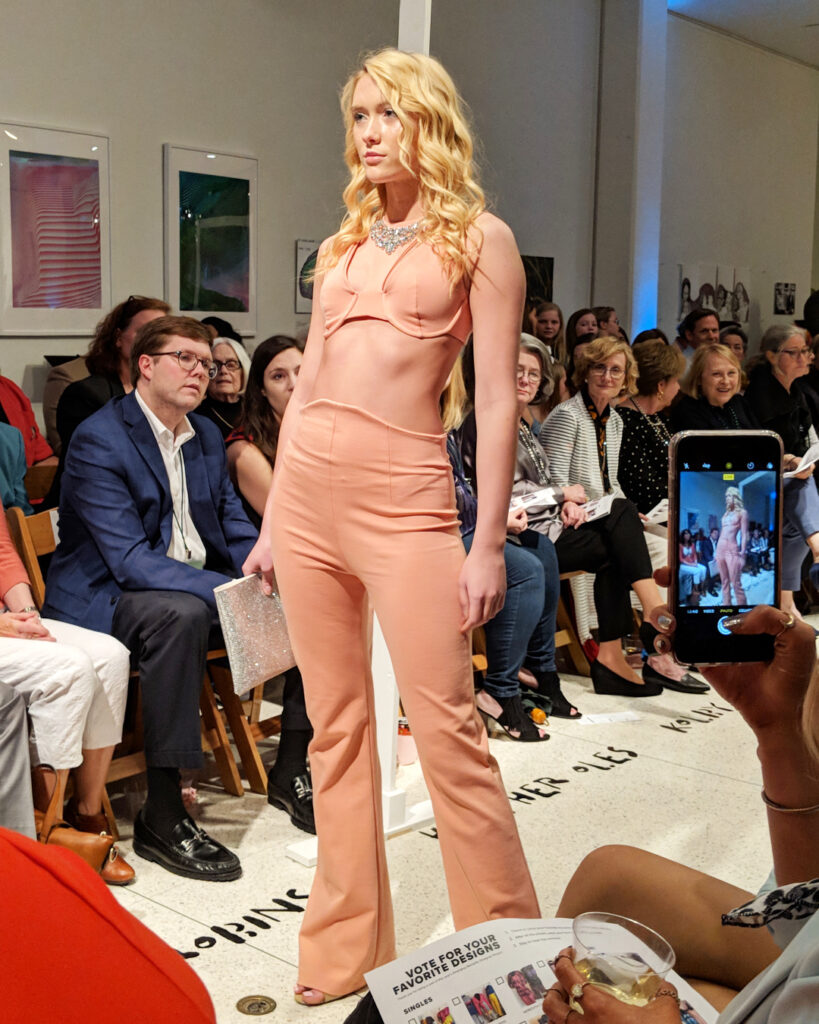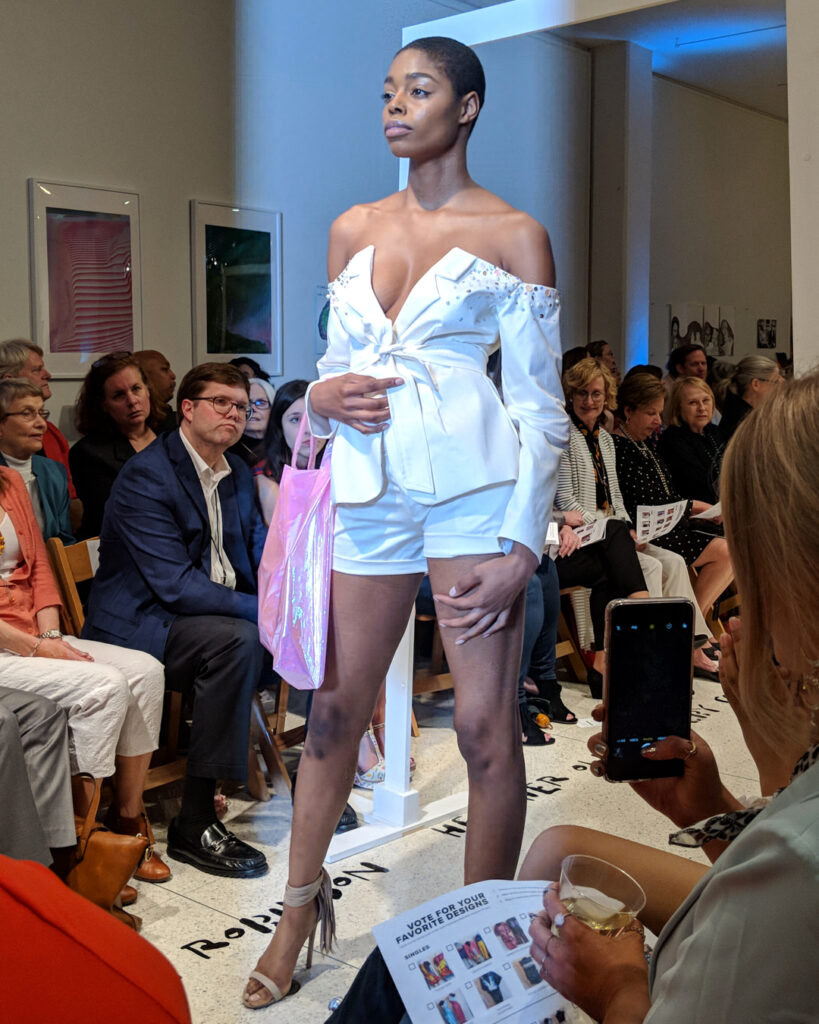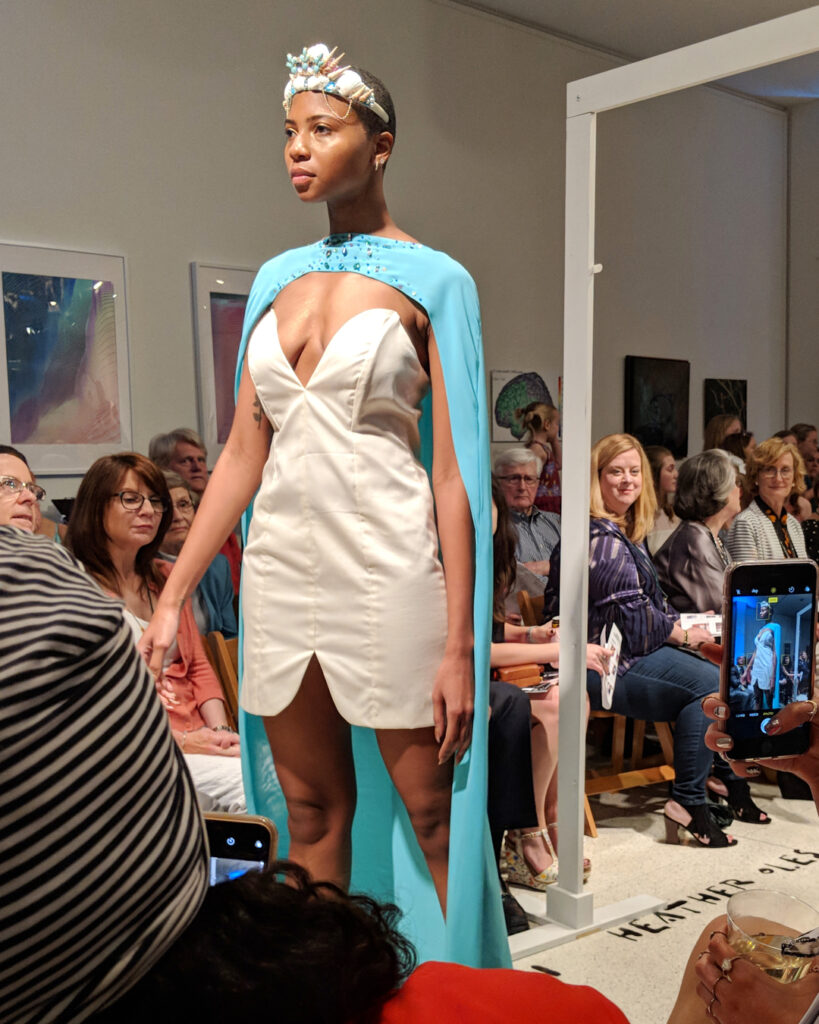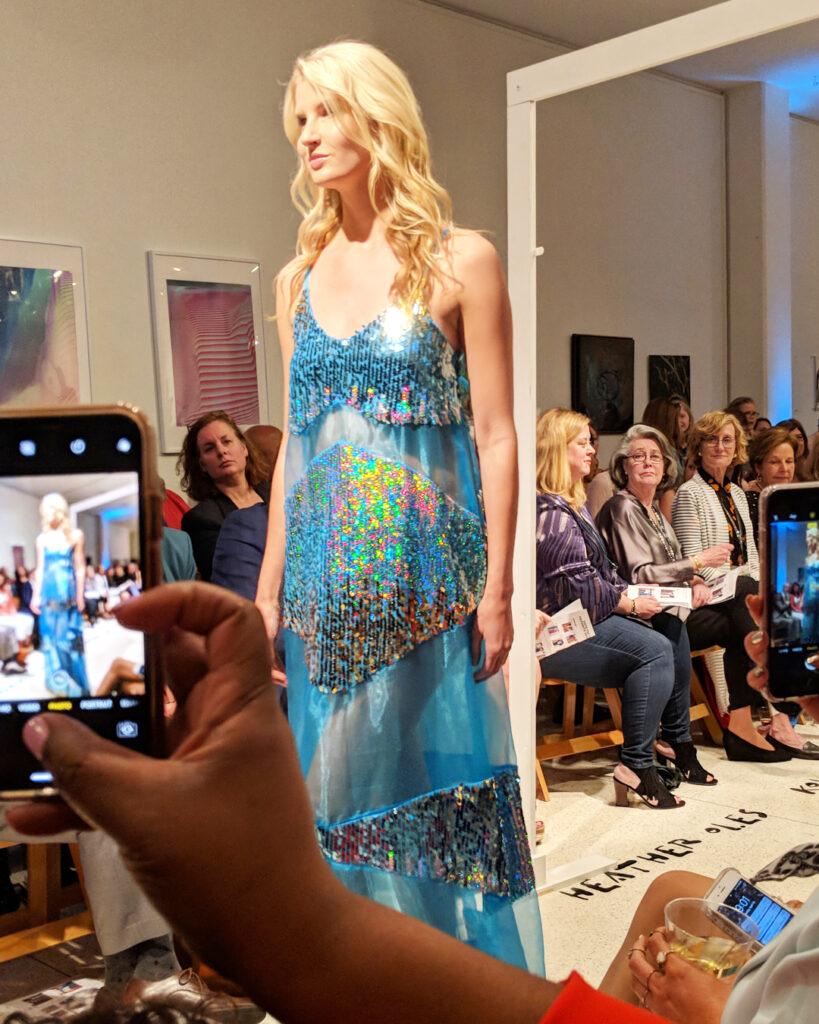 The last show was by Siss Viss by Mary Ambrose.  She won the Mini Collection Fashion Show in 2017 and is a featured designer this year.  Her show was very surreal and exquisite!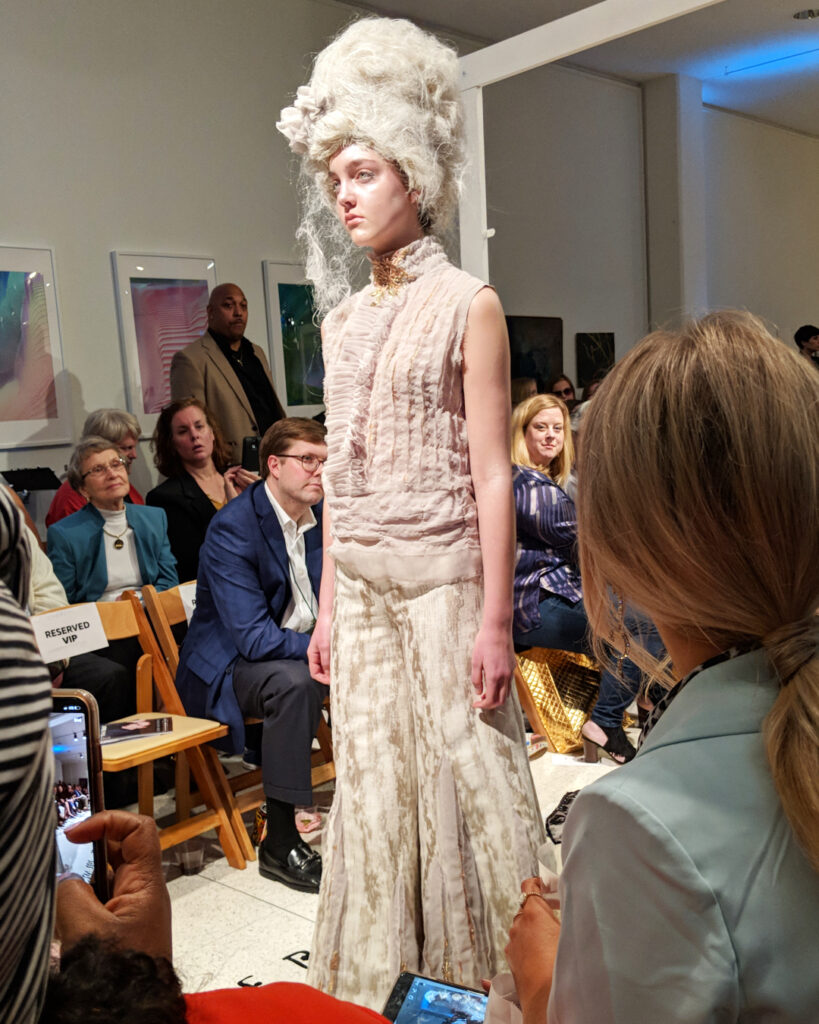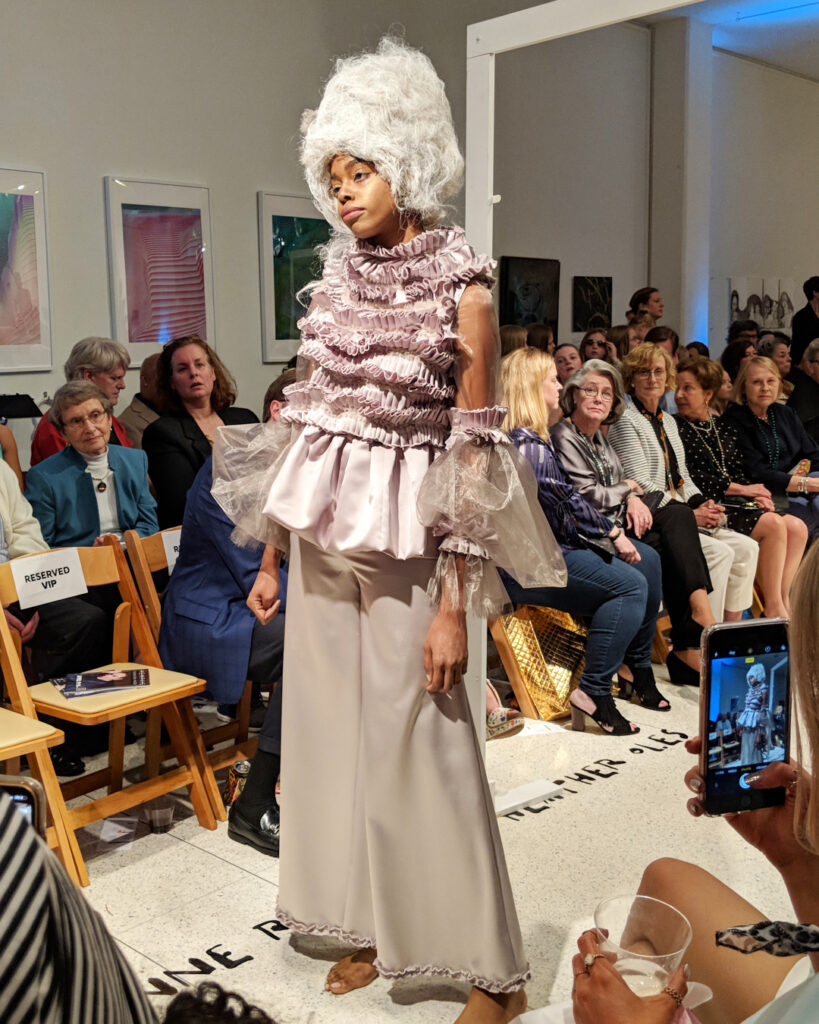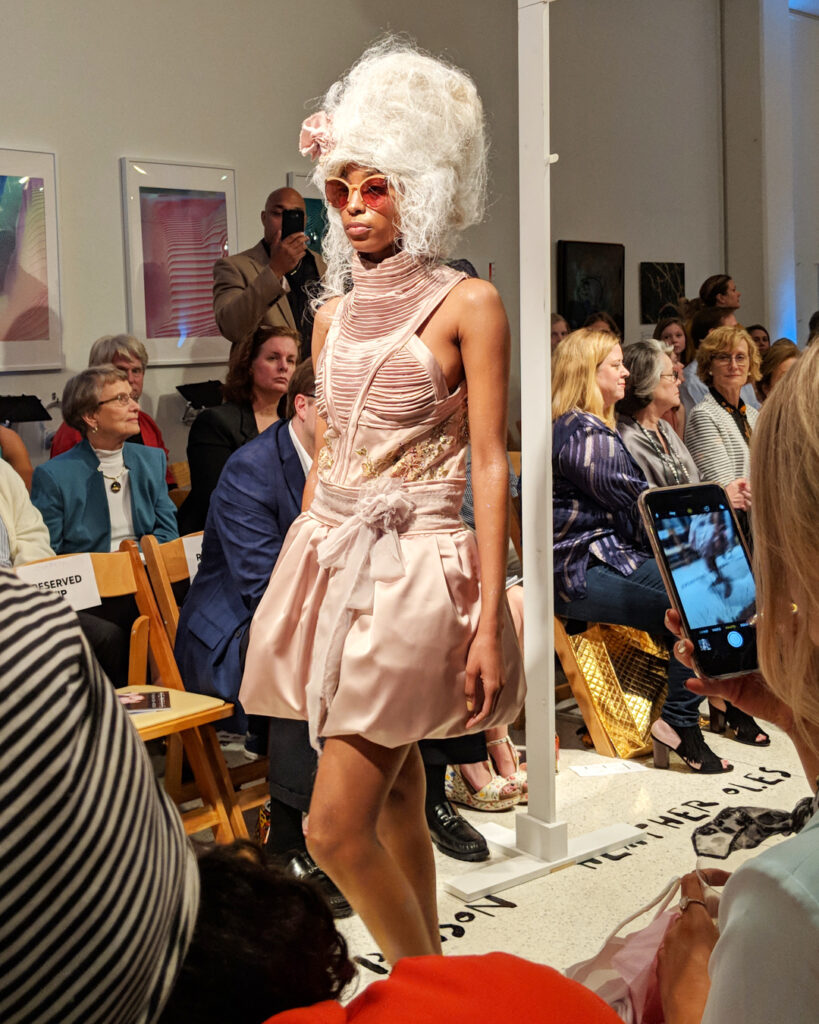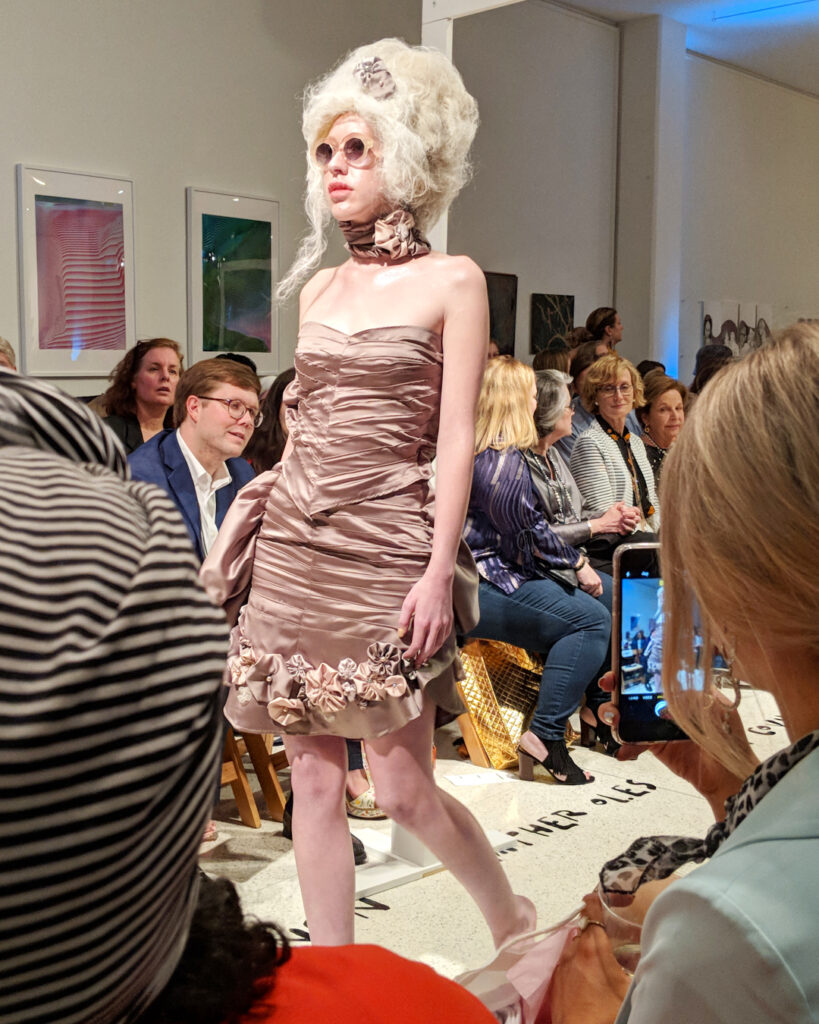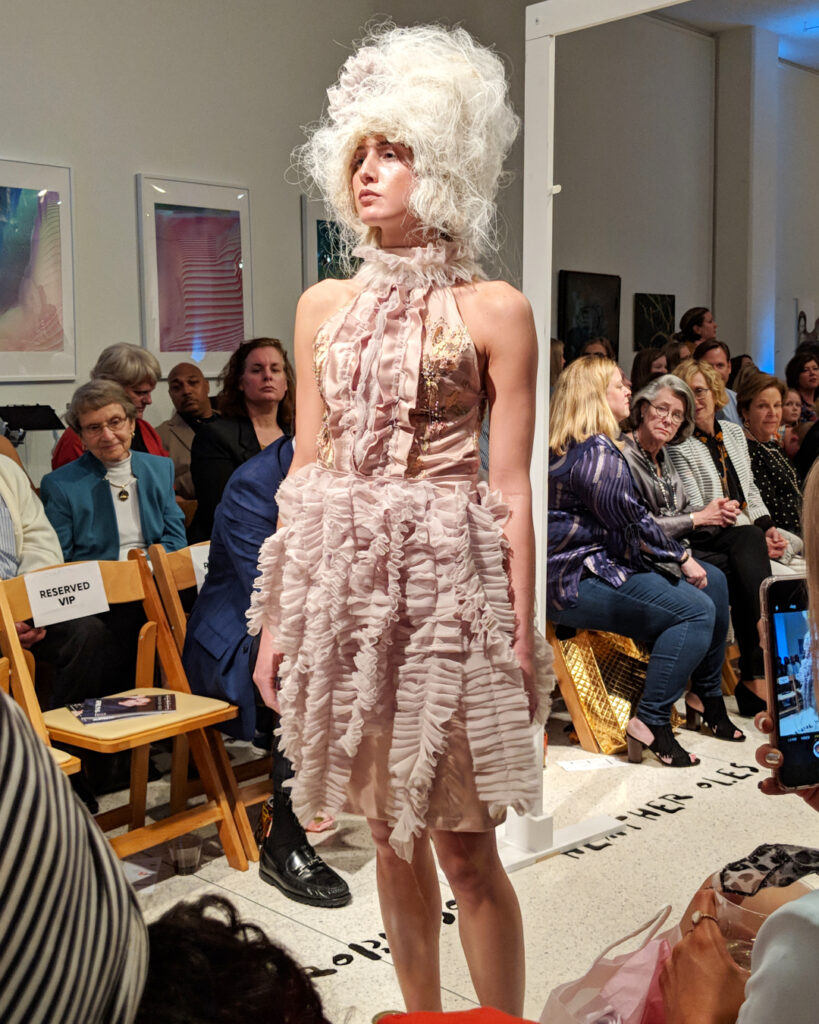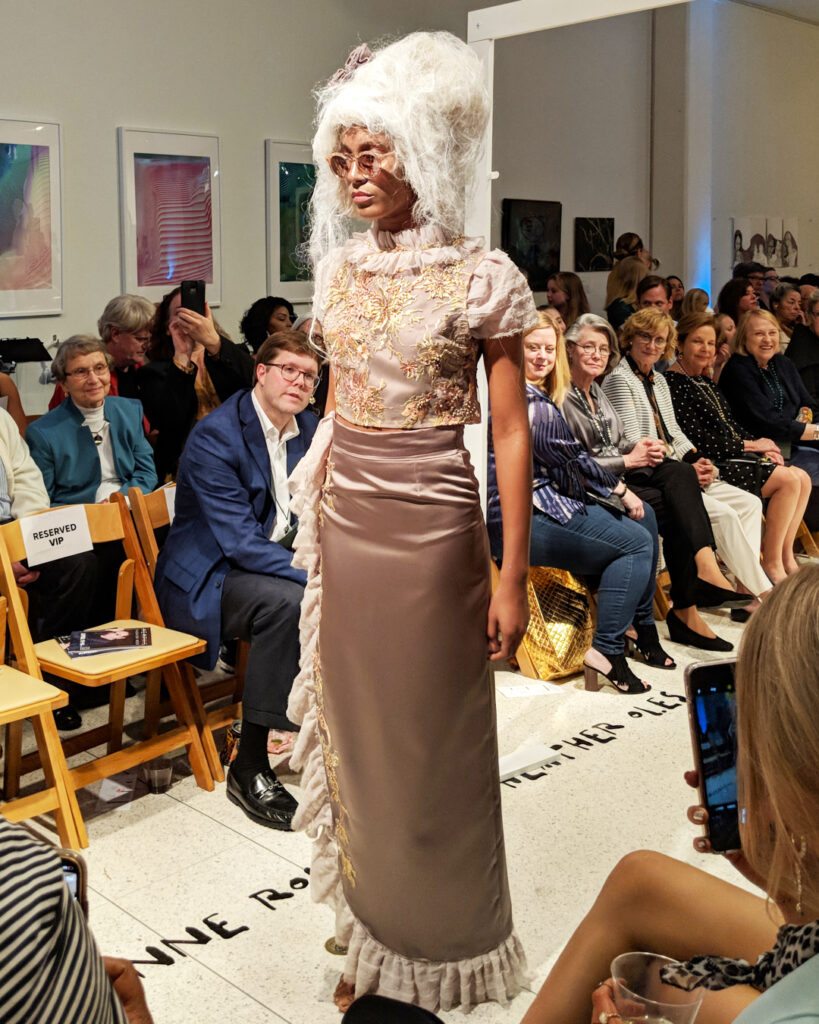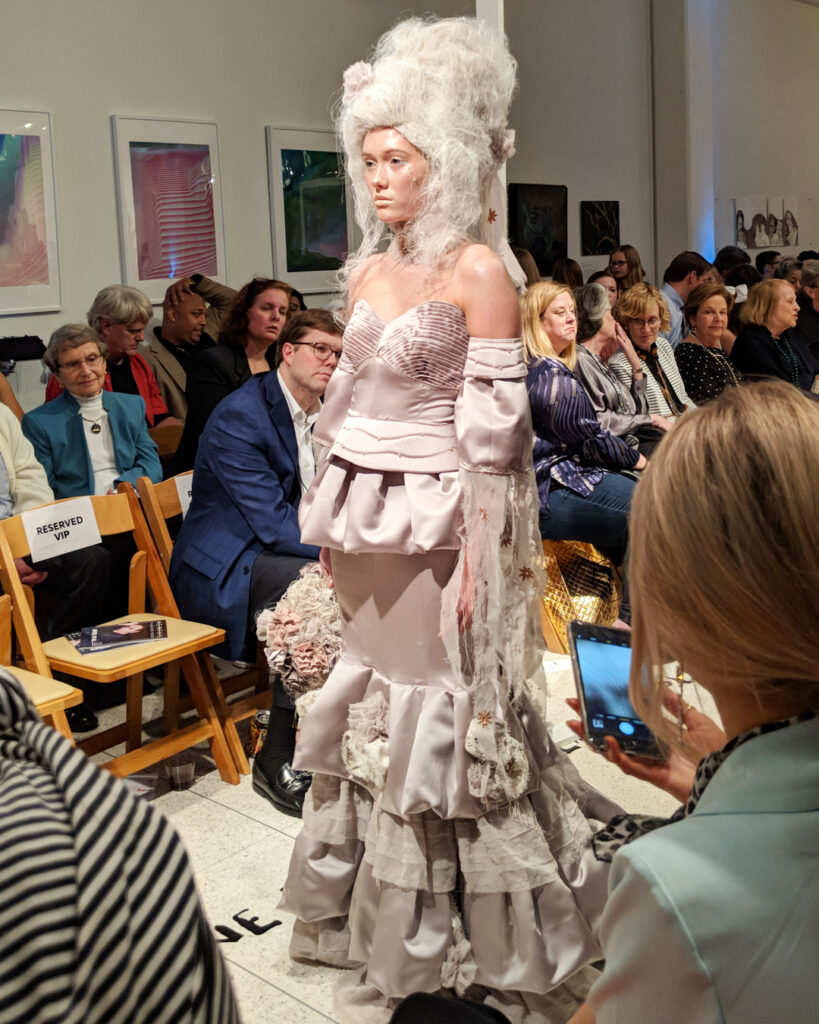 I hope all the pics were not too overwhelming for you! This was the perfect night out at Memphis Fashion Week April 2018. I really wanted you to see everything that I did.  They announced the winners at the end and they were the followings: Singles Collection was Katrina Guenther, Teen Collection was Jayla Slater and Casey Beck for the Mini Collection.
Lots of Love,