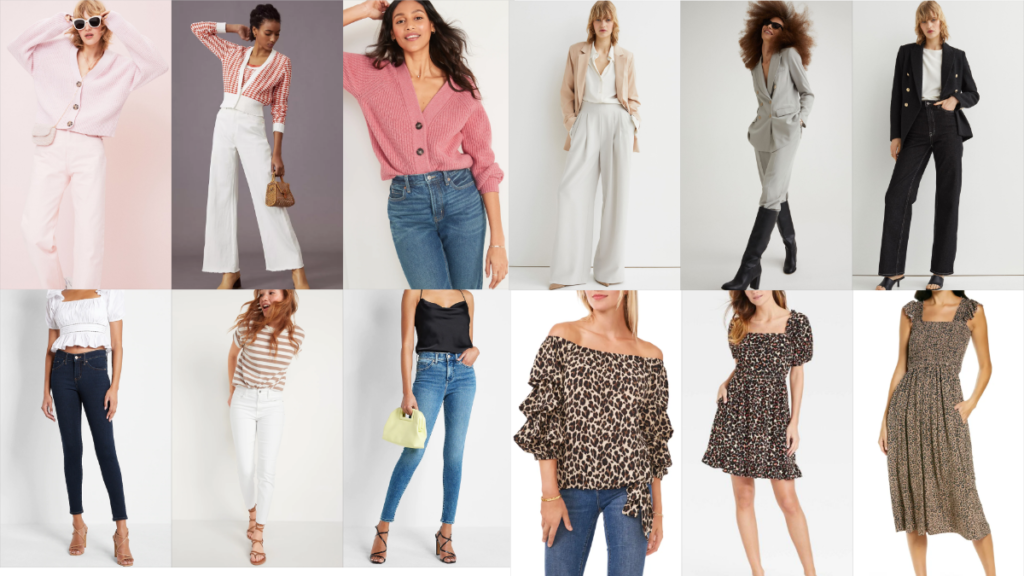 I wanted to create a fun post and video on trends that became staples in our closets.  Trends come and go but some items stick around in our closets even when they cycle in an out of trend.  The hype around trend setters saying skinny jeans are OUT is what spurred me on to write this post and video.  I hope you enjoy!
Skinny Jeans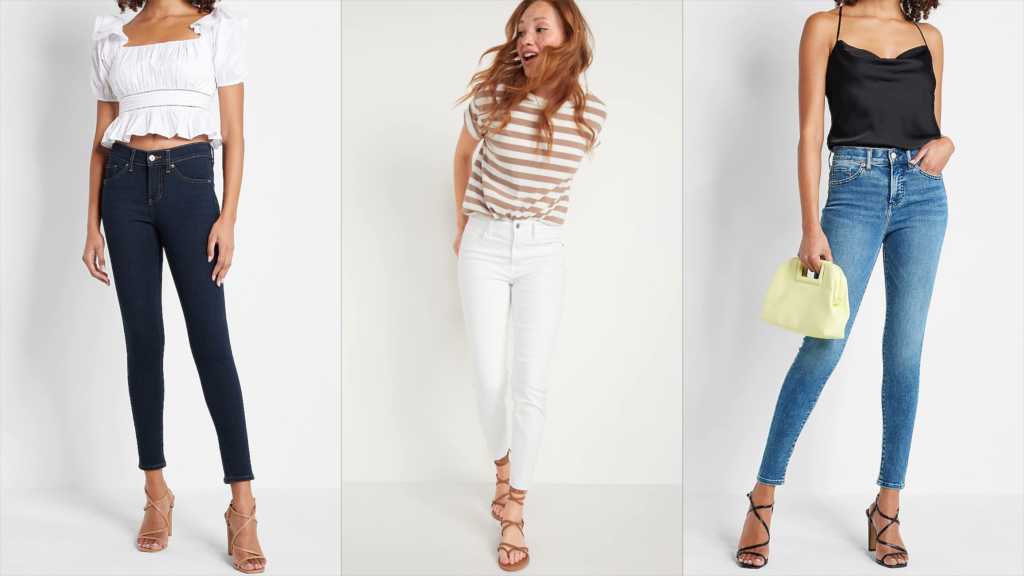 Skinny jeans began as a trend about 20 years ago and have now become a staple in our closets!  I honestly don't know what I would do without mine. I feel like we adopted them so easily because they just go with more things and you don't have to think about what you can wear with them as much as you do with other style jeans.
Some trend setters are saying these are out but I will never say they are out of style but maybe out of the trends category which they have been for a while.
Leggings

Leggings became a full blown trend in the 1970's and now are present in almost every women's wardrobe no matter her size or shape.  They have made their way from our workout uniforms to everyday casual style and sometimes even dressy style!
I always think of Olivia Newton John in Grease with her leather leggings on!
Leopard Print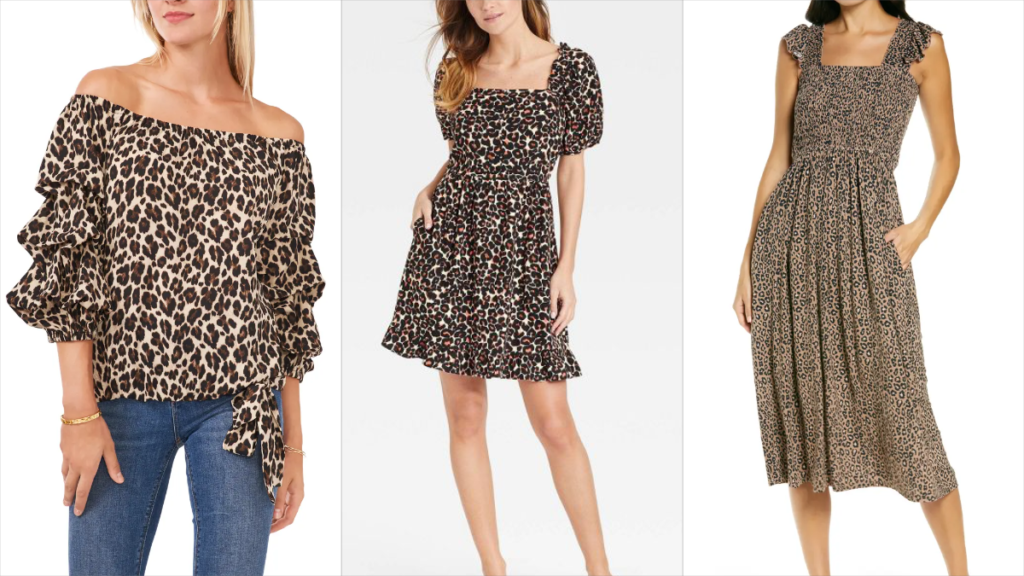 Leopard print became very hot in the 1920's and was massed produced in the mid 1940's after WWII and has continued to come and go throughout history. I know lots of women who consider leopard print a neutral in their wardrobes! Do you wear leopard print?
Hoop Earrings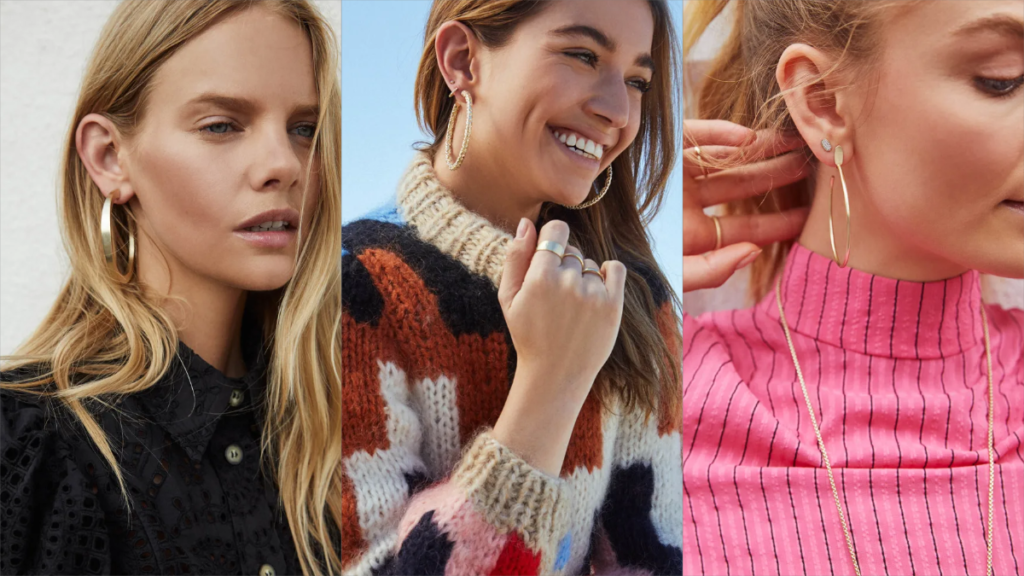 Hoop earrings are an all time favorite of mine! I have worn them since I got my ears pierced in the 1980's.  The bigger the better in my mind as well! This style earring has been popular through the 60's, 70's, 80's and 90's and now!
They have become a staple because you can choose the perfect size hoops that suite your personal style the best and they go with everything!
Denim Jackets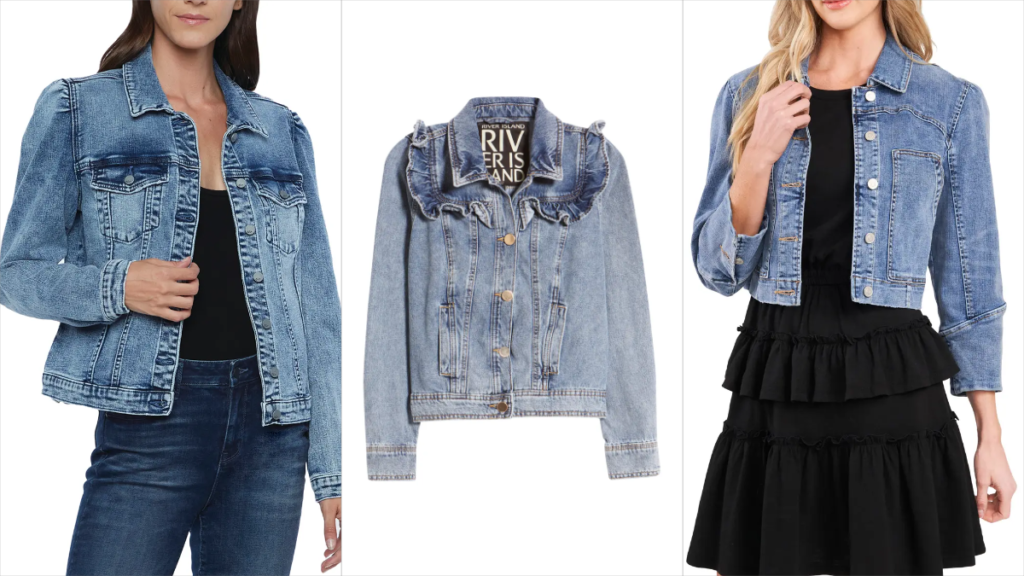 Denim jackets started trending in the 1950's and they were seen as a rock and roll style or rebellious which is not what they are viewed as now. There are many trends that come and go with denim jackets but the classic trucker jacket is a perfect staple that never goes out of style.
Ultra High Rise

The ultra high rise has shown up again and is usually tagged the "Mom Jean".  It has a 12 inch or higher rise and has a tapered leg.  This trend was really big in the 90's and has come back for a short time. I feel like this style works for certain body shapes and will stay a staple with those that love them.
Graphic Tees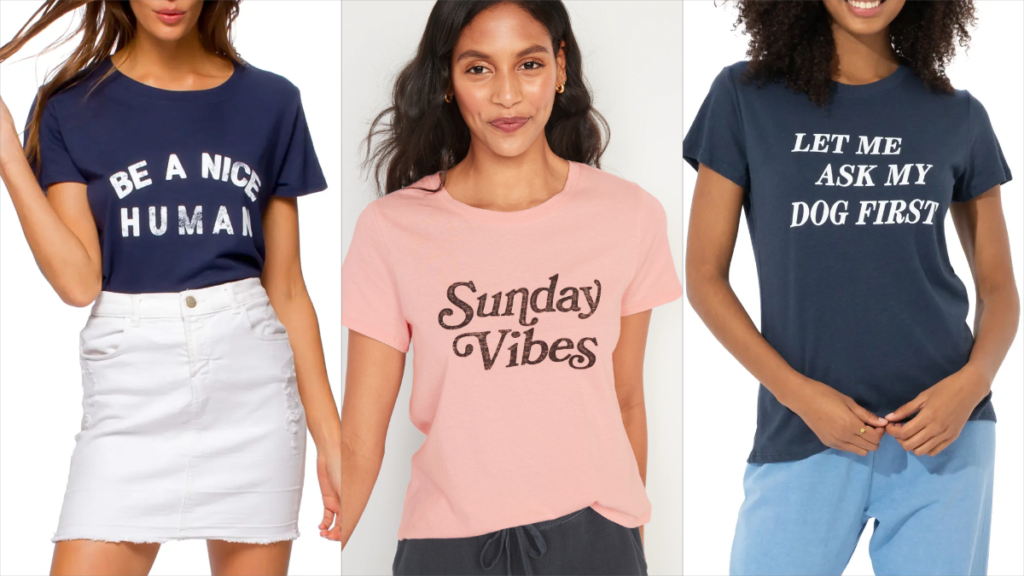 T-shirts were first screen printed in the 1950's as a way to market businesses. They have since gone in and out of trend but in my mind are always in style!
The graphic tee category includes band tees, which I think are on a downward trend.  Although they might be loosing steam in the trend category, people love wearing them and keep them in their closets year round. I know I do. Whether it's a band tee, a inspirational tee or some other type of graphic tee, I think we will always love them!
Cardigans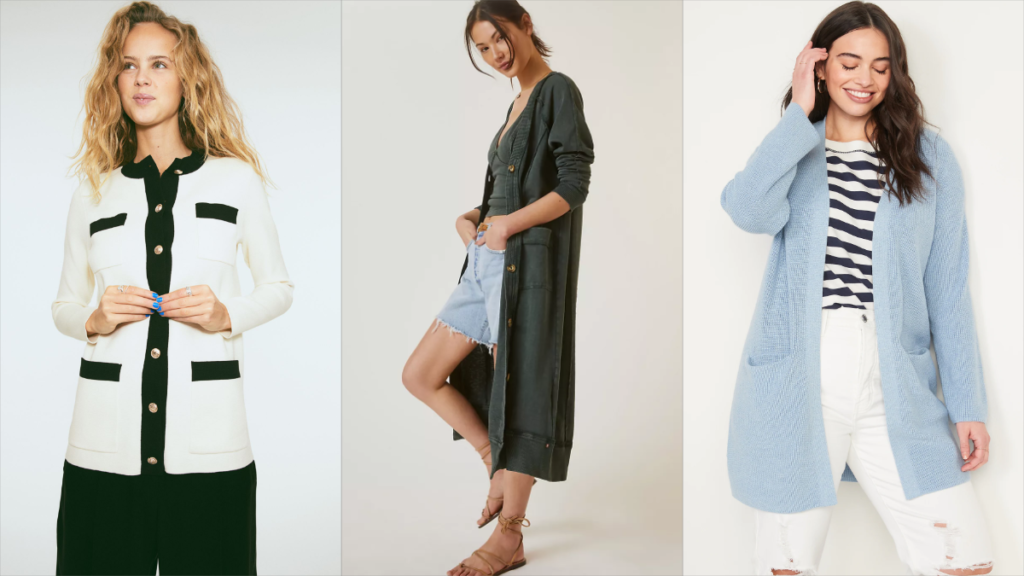 Cardigans wear a huge trend in the 1990's and are definitely here to stay. The styles may change and certain styles might be trending but a good classic cardigan is a popular staple in lots of women's wardrobes.
The  on trend styles right now are the shorter 90's cropped cardigan and the longer duster cardigans. I really love both of these options better than the classic cardigan.
Button Up White Shirt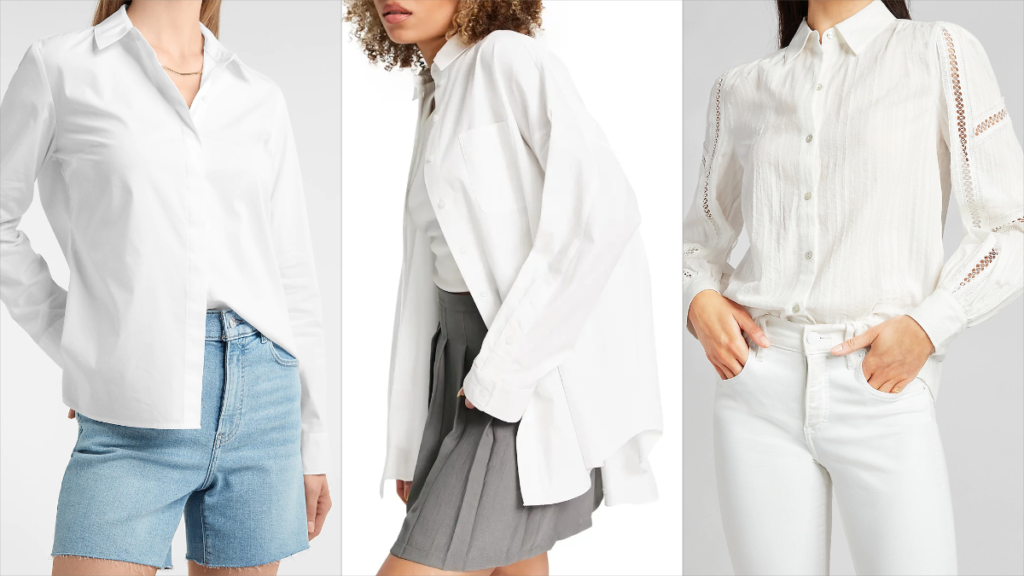 This is actually the opposite of all the other items in this post but I had to talk about it! The button up white shirt started as a staple and has become a big trend. Instead of the classic fitted button up shirt it is now popular to wear them oversized!  I love the oversized button up shirt trend and I think it is here to stay for a little while!
Blazers

Blazers wear first worn my women in the 1920's during the war because they had to leave the home and go to work because all of the men were off to war.  They literally took their husbands suits and altered them to wear.   Now blazers are not just part of suits for women but are broken up and worn with jeans and other casual items!
Blazers are very versatile, can be worn year round and have become a very big part of our staple wardrobe.  I can't image my wardrobe without having multiple!
Thanks so much for stopping by and I would love to know your favorites!
Stylishly Yours,