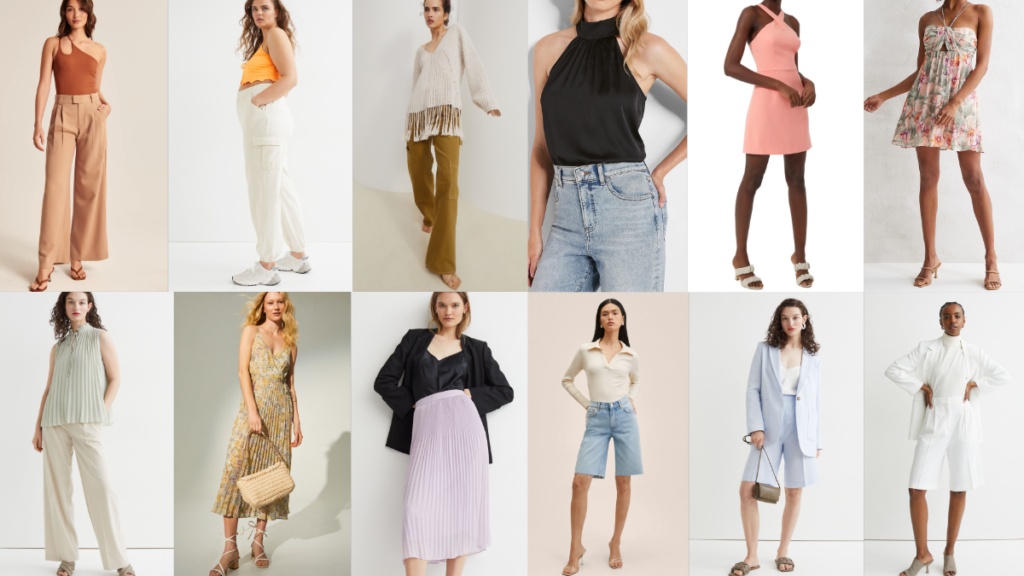 There are so many fun trends out there this year, so I wanted to talk about the 7 Most Wearable Trends for Summer 2022!  I am loving all of these and think they are super easy to wear at any age!
Check out the video below!
Lightweight Flowy Knits

Knits have been trending for a few season now.  Since it is summertime I am seeing lots of lighter weight knits that flow away from the body and are super easy and breezy to wear.  Whether it is a two piece set, a dress, a skirt or even shorts, you will be on trend this season.
Maxi Dresses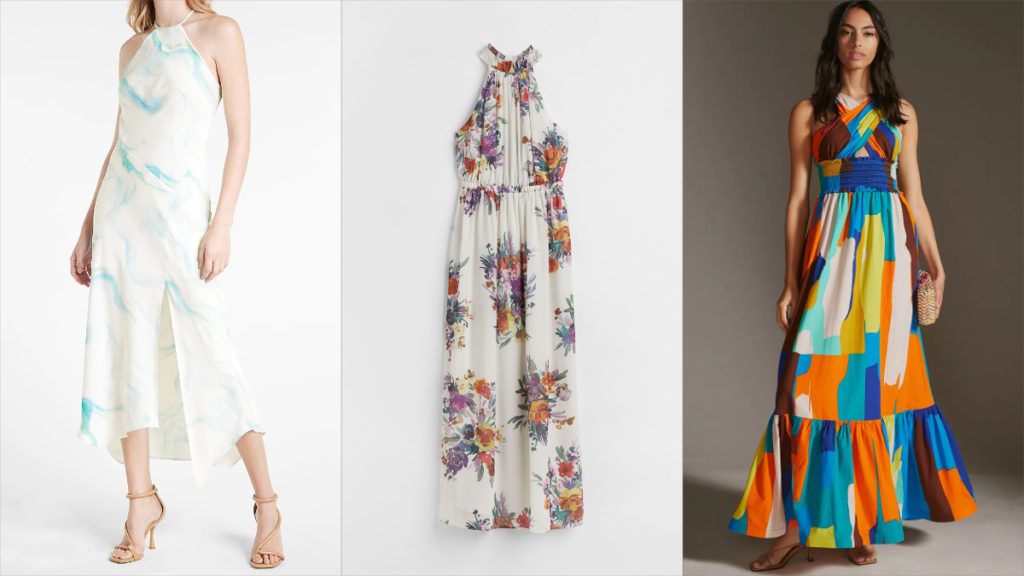 Maxi length dresses and skirts are now replacing the midi length. They started trending in the fall and moved into the spring and summer with lots of fun and colorful options.  Find a good maxi dress that you will love because I personally think they never go out of style even though they might not always be on trend.
Halter Necklines

Halter necklines are so pretty on just about anyone! A halter neck is a great way to show some skin but not be too revealing for this spring and summer.  You will find this neckline on dressier items but also on casual tanks, tops and dresses.
Pleats

Pleats have also been trending since last spring and you will find them on tops, skirts and dresses for summertime! They are also available in all the fun color and print trends for the season.
Bold Color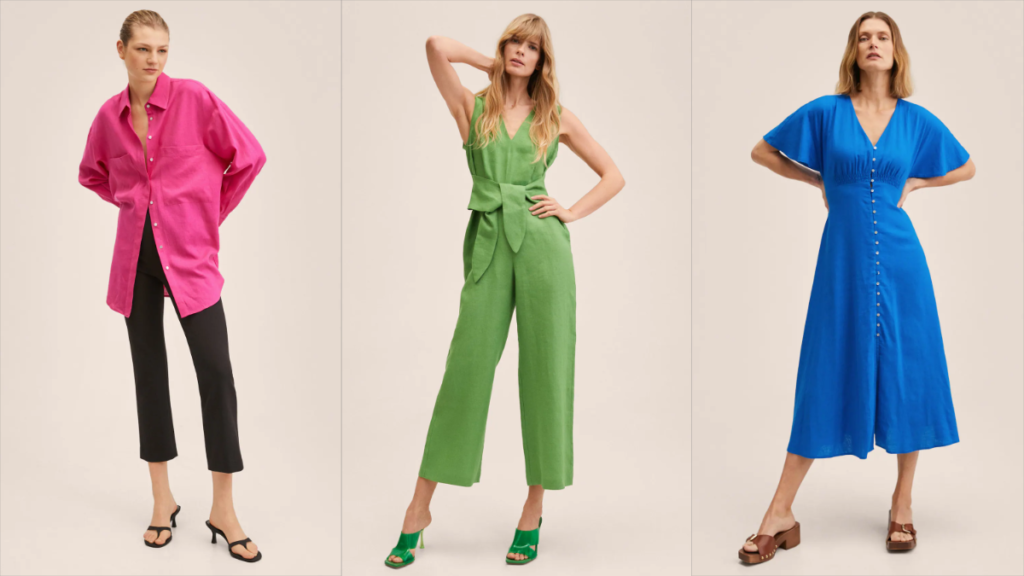 Hello BOLD color!  I have never seen a season with so much bold color! The most popular colors to choose are either a bold green, blue, pink or orange!  Choose a beautiful matching set or pair them with another color for a fun summer look!
Loose Fitting Bottoms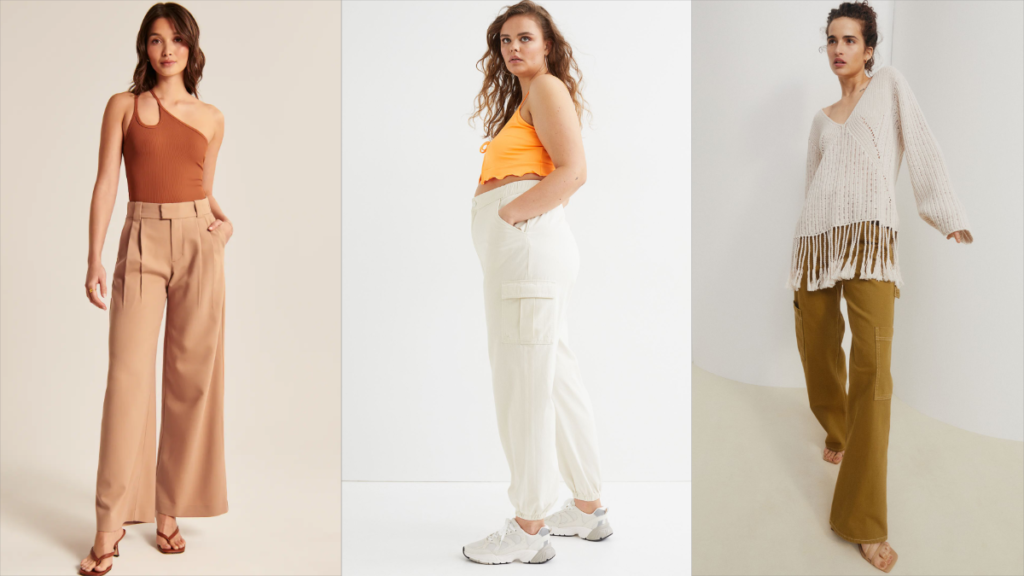 The loose fitting trend continues in a big way this season. You will see items from wide leg pants that are full length and cropped, loose shorts, loose jeans and cargo pants!
The cargo pants trend is here in a major way for summer and I think it will continue into the fall and winter. For a fun sporty look opt for the trendy jogger style which is the main trend in cargo pants this season! You will also find some great cargo shorts if you prefer!
Bermuda Shorts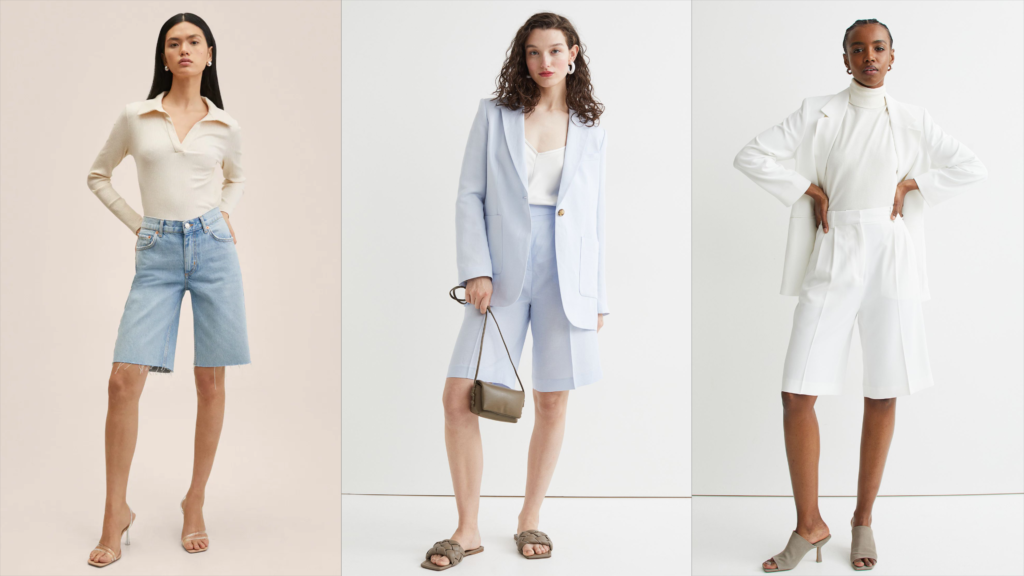 Bermuda shorts have been trying to make their way into out closets and this season the options are not just in denim but in suiting and dressier styles. If you are not into the short daisy dukes trend this season, than opt for this longer length trend.
I would love to know what you think of these trends and if you will be wearing them!
Stylishly Yours,