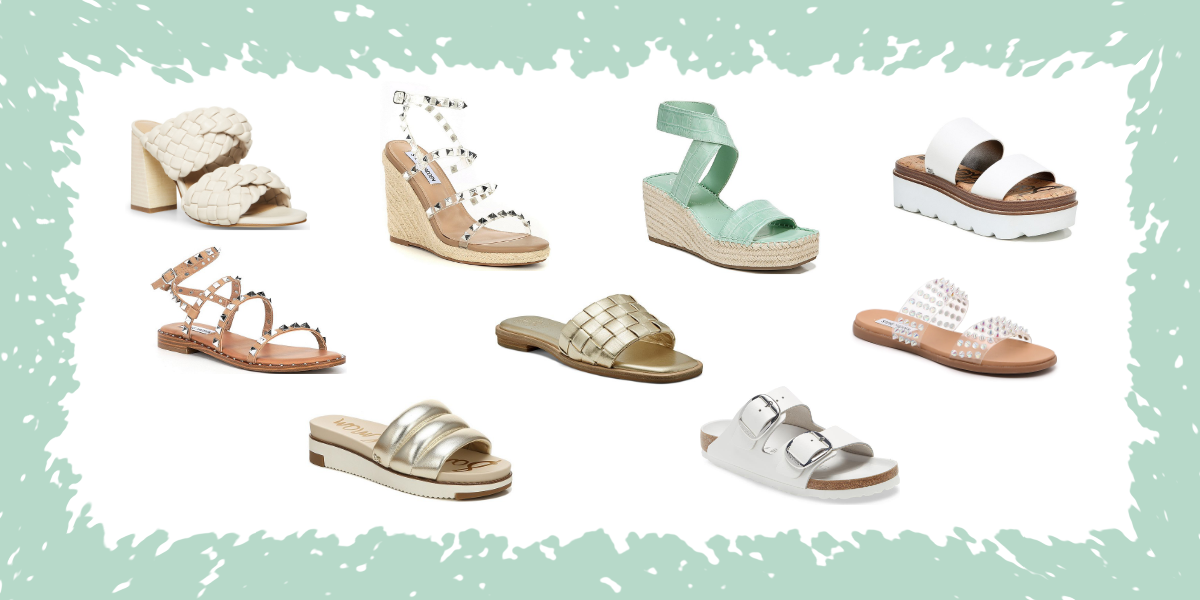 Hey there!  Since I have not talked about trends for a few weeks, I thought I would come back this week with my Top 5 Shoe Trends That You Need To Know About!  Last week I talked about 26 Essentials For Your Spring Wardrobe and it got me thinking about shoes! I am in dire need of some sandals, so I thought I would share what I learned about what it trending.
The trends have definitely shifted in this weird 2021 year of fashion. I think some of the trends are great and some I am not a fan.  So let's just concentrate on the good ones and the styles that are super wearable for the spring and summer season.
Here are my top 5 spring shoe trends for 2021!
Woven Shoes

Quilted Shoes

Studs & Embellishments

Flatforms & Sporty Sandals

Square Toes
If you are a visual learner you can check out my YouTube video here!
Woven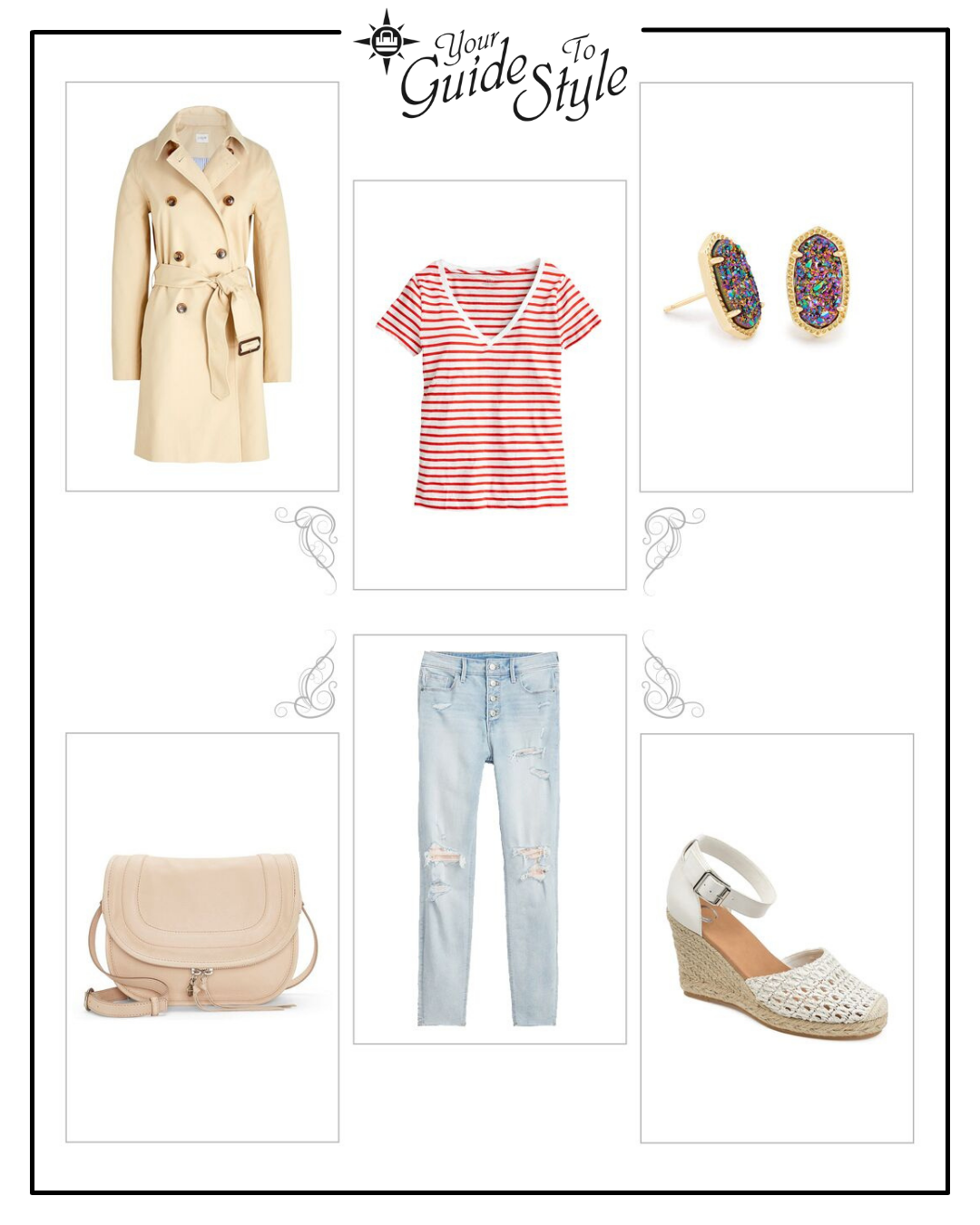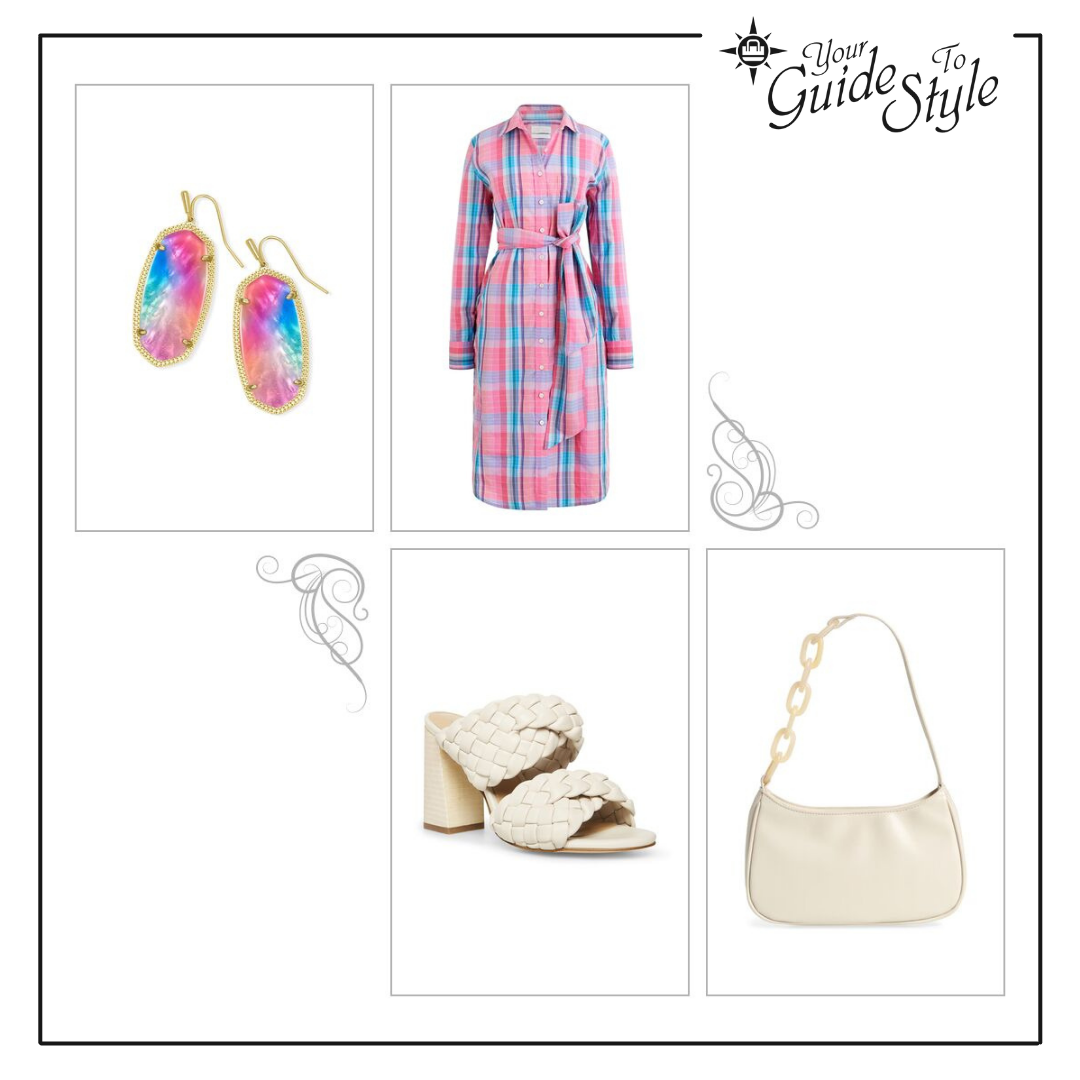 I am such a huge fan of the woven shoe trend and it's my number 1 pick for spring and summer! This trend started peeking last spring and is now EVERYWHERE this spring.
The reason why I love this trend is because it looks good on any style shoe, as you see above. It adds such a pretty feminine detail to any style shoes.
Quilted Shoes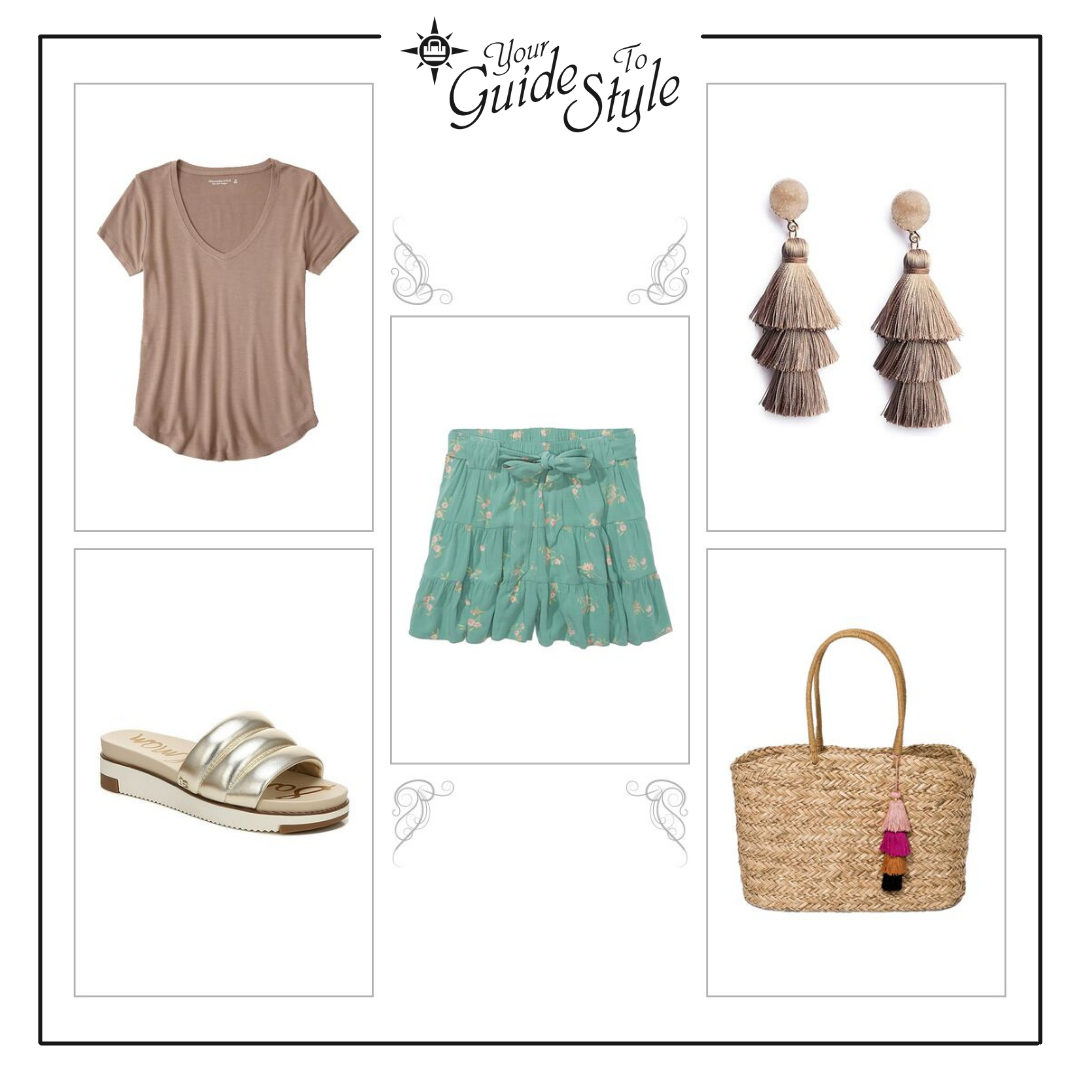 It makes total sense to me that quilted shoes are trending this season because everything is going even more towards casual and comfort. You can find these cute quilted straps on sandals and quilted material on sneakers  and other closed toe shoes.  
These styles are going to look best with your casual outfits like the Oh What Fun Print Shorts outfit.  The sandal in this outfit is also another trend we will talk about coming up called a flatform.
Studs and Embellishments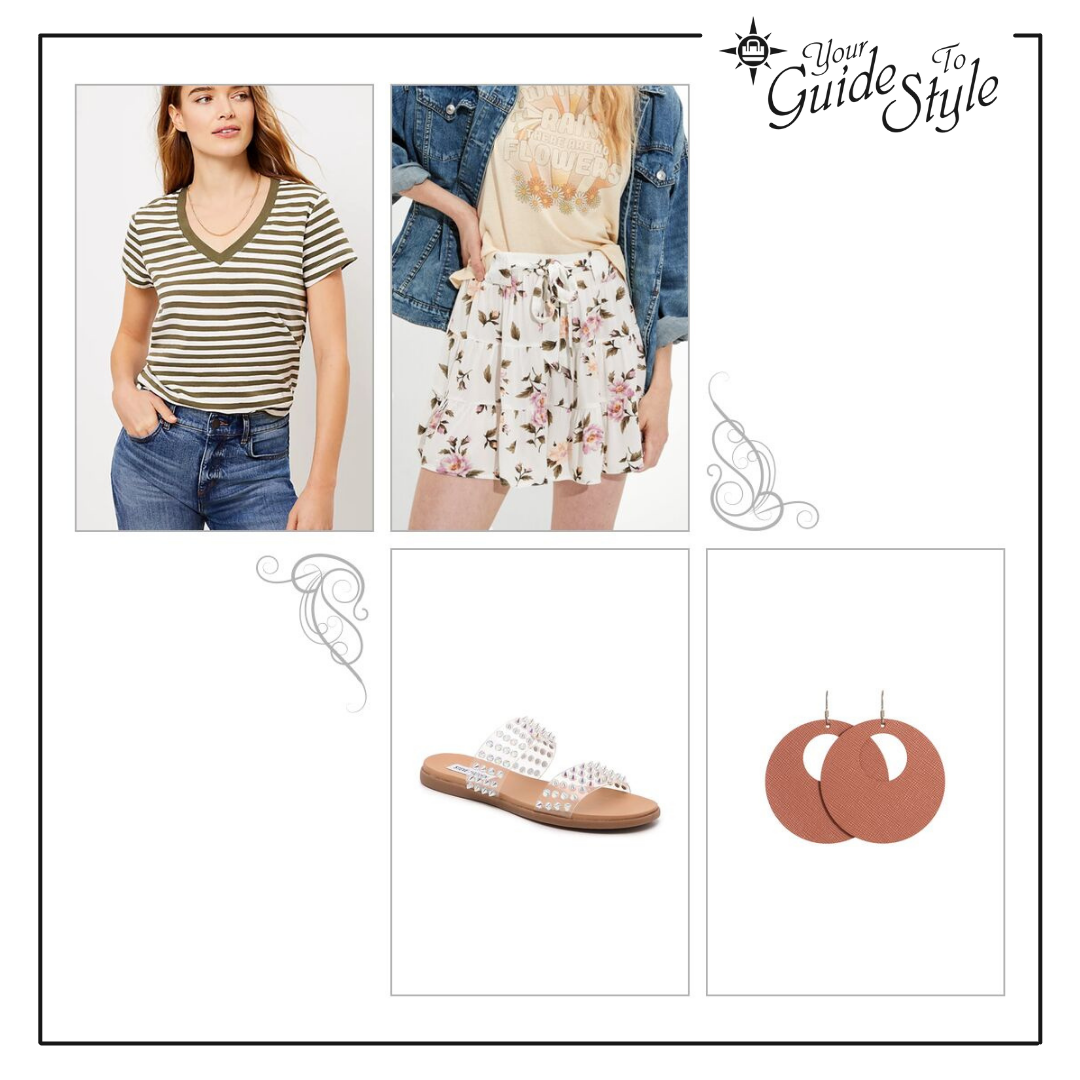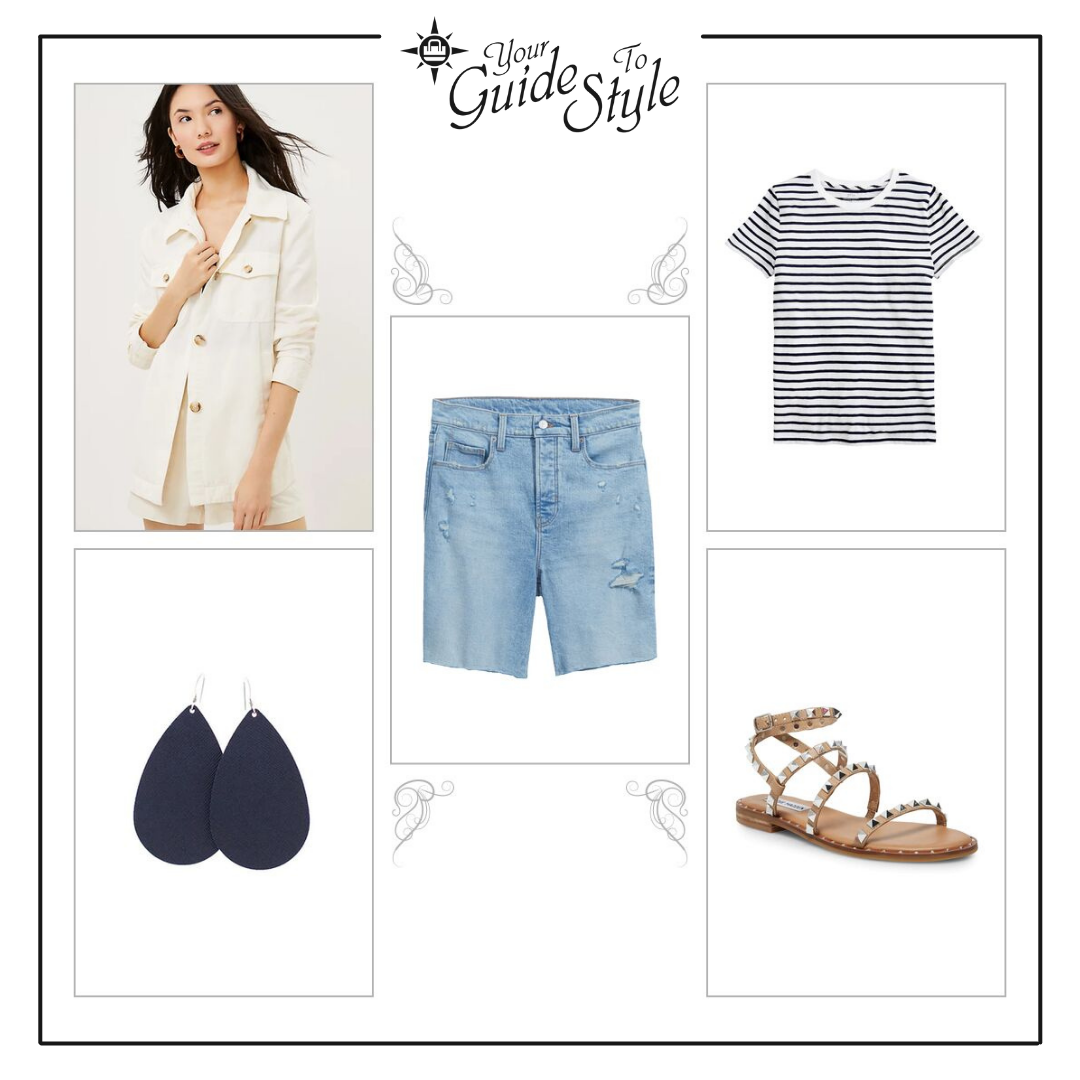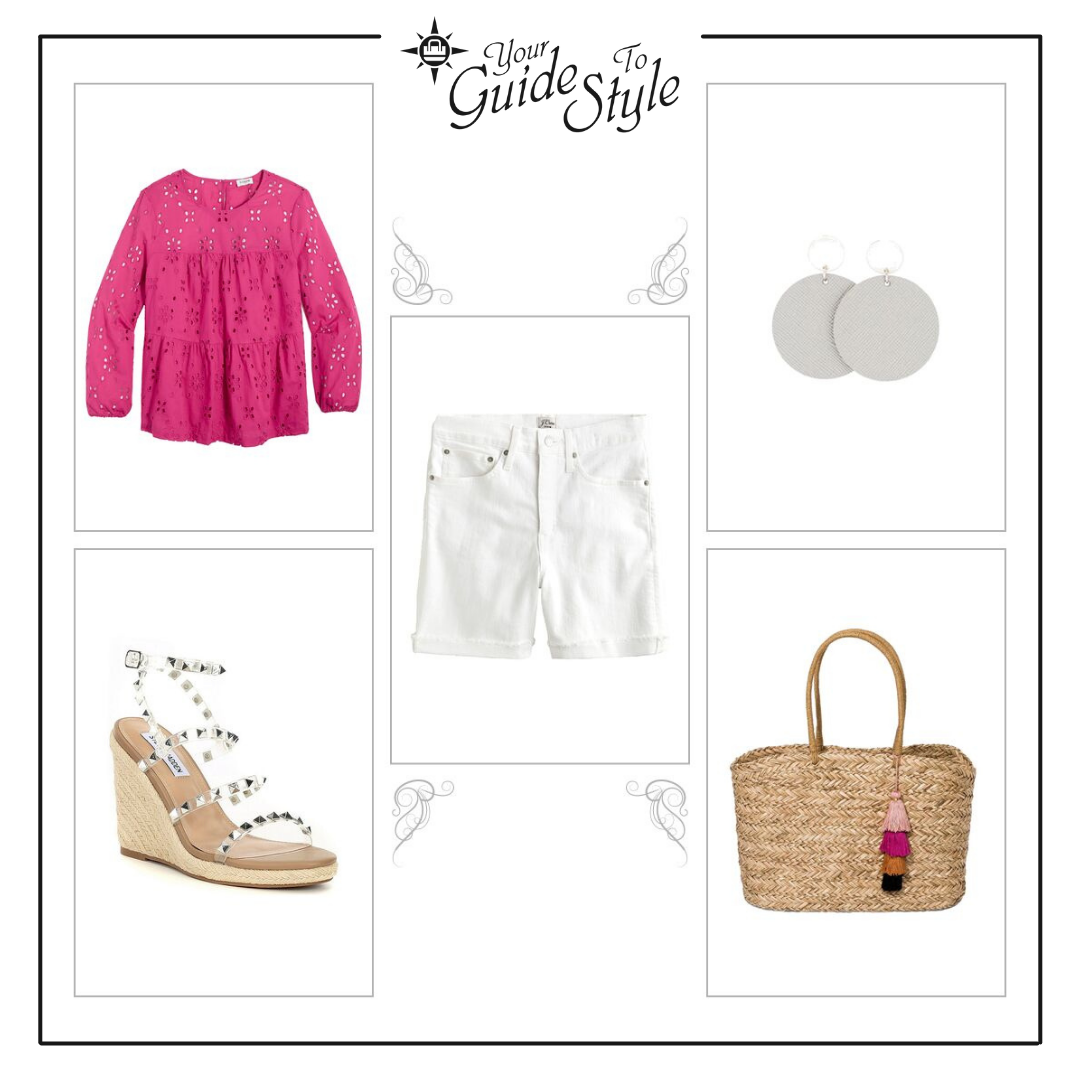 I seriously love a good sandal with studs on it!  There is something about a classic look with a little bit of edge.  They can add so much style and pizzazz to a simple outfit. You will find studs and embellishments on everything from flat casual sandals to high heels.
The espadrille in The Apple Of Your Eyelet outfit is one of the variations added this season with studs because of the popular Steve Madden gladiator sandal from the Shacket & Shorts outfit that became very popular last year. It was so popular it is back again and in lots more colors.  If you don't want to pay the price of the Steve Madden version you will likely find lots of copies at places like Target and Walmart.
Flatforms or Sporty Sandals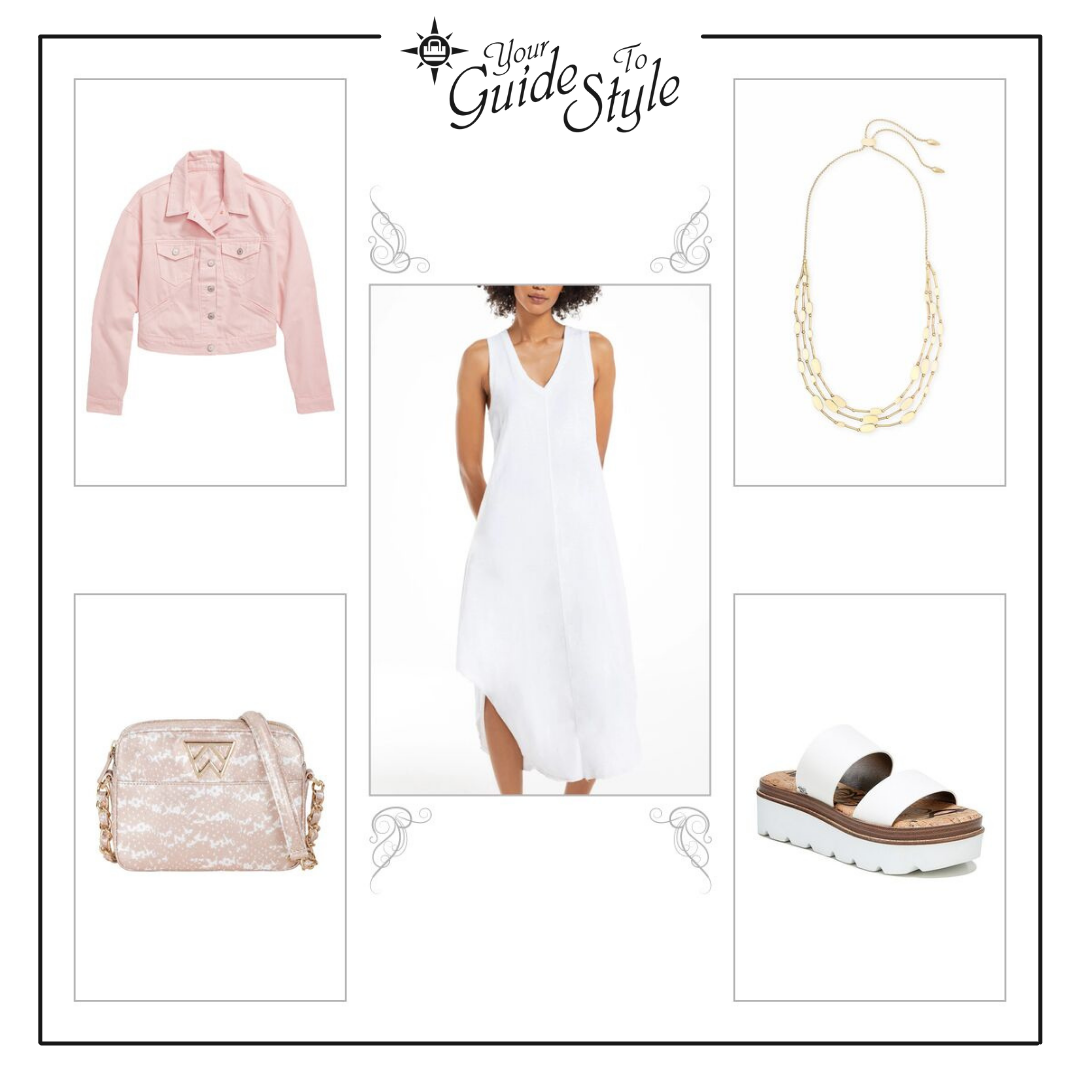 If you are not familiar with flatforms, these are just sandals that have a flat sole where your foot remains basically flat but is stacked up on a platform. So there is no change in the height of your foot from the front to the back.  As you can see in the Yes! It's That Cute outfit, this flatform is really sporty which is the reason these two trends are grouped together.  
If you don't prefer a high flatform like the one in the image above, you could choose one that is lower or just choose a cute sporty sandal like a Birkenstock which you will see in the Graphic Tee and Overalls outfit.  The Oh What Fun Print Shorts outfit above has a quilted sandal that is also considered a flatform and gives an example of one that is lower.
Any sporty sandal, whether it's a flatform or not, is going to look really cute and be super wearable with casual outfits this spring and summer season.  
Square Toes

I saved this one for last because I am somewhat on the fence about this trend. This season I have found some really cute square toe sandals like the espadrilles in the Tiered Dress Worth Wearing outfit and I think I am willing to take on this trend if the shoe is as cute as this one. 
I am hesitant because I don't prefer the square toe on my closed toe shoes for fall but as they grow in popularity I might change my mind this coming fall season.
Well, that sums up my Top 5 Shoe Trends That You Need To Know Bbout!  You probably have some sandals in your closet that contain a detail from one of these trends and if not, they are super easy to find. Here are some other trending shoe options for you that are not in the images above.

As always I have included some shopping links in this post that will provide me a small commission on any items purchased! Feel free to use them if you like any of the products in this post! Also, if you like my suggestions please check out my styling app called Your Guide To Style, I promise you won't regret it!
Stylishly Yours,