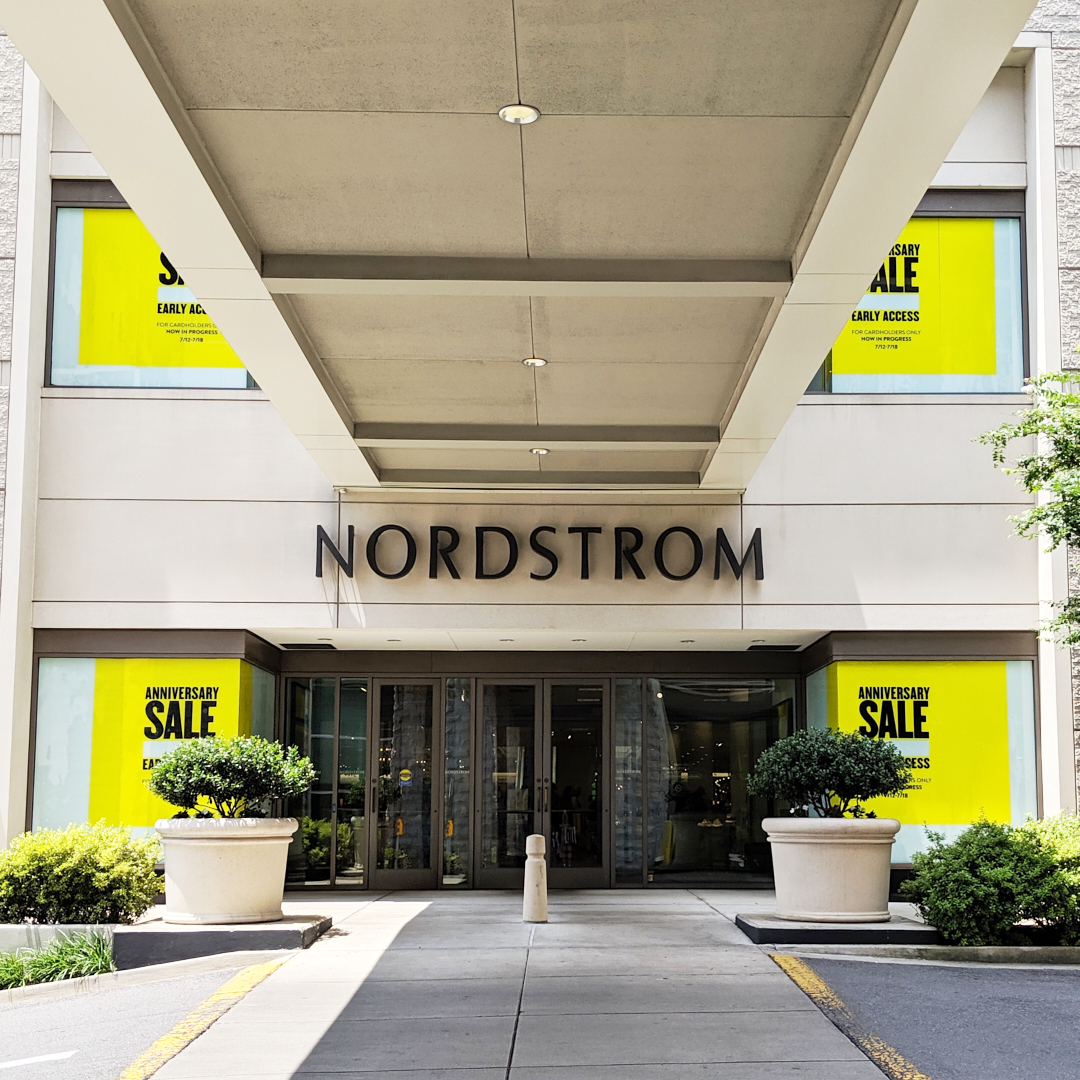 Yay for the Nordstrom Anniversary Sale! If you have never shopped the sale, I would like to invite you to shop the sale along with me!  I have shopped it the past couple of years and it's one of my favorite sales of the year. Of course this year will be a little bit different due to the Covid-19 pandemic. BUT I think it is going to be amazing as long as they are prepared for all of the online traffic they are going to get.
The coolest thing about this sale is most items that you will shop are new FALL items!  They usually offer discounts of 25% to 50% off regular prices.  You can find great staple pieces and fun trendy pieces to add to your fall wardrobe.
The sale is definitely going to look a little different, so I thought I would let you know what is going on.
What to Expect:
EVERYONE will have early access to preview ALL of the items for the sale. You will have the ability to add any items to your Wish List and shop the sale quicker when it comes time for you to be able to buy.  They always have specific dates for different groups of people to shop and even card holders get dibs on everything before the non-cardholder public. Here are the list of dates below:
July 24 : Preview for All
August 4-18: Icon Early Access
August 7-18: Ambassador Early Access
August 10-18: Influencer Early Access
August 13-18: Insider Early Access ( Cardholders)
August 19-30: Everyone!
Tips for Shopping Like a Pro
Download the Nordstrom App to your phone.  You can add items to your Wish List or a shopping bag and they will notify you when they come back in stock.  The popular items sell out usually before the general public is able to shop, so this is a great idea if you miss out on something. They usually restock but then it will quickly be gone again.  I have had things disappear out of my cart before I even hit the purchase button.
If you are not a cardholder and think you would consistently shop at Nordstrom, I would get a Nordstrom credit card.  It makes it easy to shop and you get early access to shop the sale.  This means you will not miss out on the good stuff. If you want to apply you can do so HERE. (I am not an affiliate for the card, just wanted to help out!) You will also get a $40 bonus note with your first purchase using the credit card!
If you are already a cardholder make sure your card is added to your Nordstrom account online. I checked mine this year and I had to add it again.  Even though they had me listed as an Insider my status was not Insider status because they had my dates to shop on the Everyone date.  I added my card again and my date to shop updated.
Cardholders also have a double points day they can activate so don't forget to do that before you shop.  It is only good for 24 hours!
They are offering free shipping and free returns on anything and anywhere in the US!
If you live close to a Nordstrom they are offering Contactless Curbside Pickup! I so wish I had one here because that is what I would do!
My Personal Tips for You
I have some shopping tips to share with you that I have learned in the past couple years of shopping the sale. There are some things that have great value and can be a benefit to you all fall and winter season long.
The first thing you will want to do is evaluate your current wardrobe for fall.  Make a list of the things you need.
The sale is great for some trendy pieces for the season coming up, so it's good to know what is on trend for the Fall/Winter 2020 season.  I will have a post for that coming soon!
I recommend looking at denim, jackets, coats and shoes.  These are what I have seen in past sales to have the best prices and value. The good coats seem to sell out quickly, so take a look at those first if you are in need of one for the winter. All of these items are staple pieces for your wardrobe that you will be able to wear all season long.
If you are always in need of workout clothing, I found the best deals on leggings last year from their in house brand called Zella.  I bought three pairs of leggings at around $30 a piece and they are still going strong. They are actually my favorite leggings that I own. They will definitely be included in my picks this year if they are available.  They are a little bit heavier weight and really amazing quality.
Do not hesitate on an item you might want. Get it in your cart and hit go.  You can always return it if you have buyers remorse or it doesn't fit.
If you think an item is cute but are not sure about it, purchase it anyway! You can always return it. I think I purchased and returned multiple times my first year of shopping the sale.  They are usually really quick and easy to deal with.  A return label is included in every box and if it isn't you will easily have access to one online.
If you are not sure of what size you would be get the size you think and a size up.
Lastly, just enjoy shopping at really good prices. Nordstrom offers a variety of price points and you can find some really affordable deals during this sale. I have purchased some things I would have not normally purchased because the prices were so good and I knew they wouldn't be that low again.
Let me know in the comments below if you have any questions. I will have two more posts coming up that are related to the sale that you won't want to miss. One will be my picks from the sale and the other will be the Fall 2020 Trends for the season.  This gets me so excited for fall and I know we all need something to look forward to!
Stay tuned and happy shopping!
Stylishly Yours,