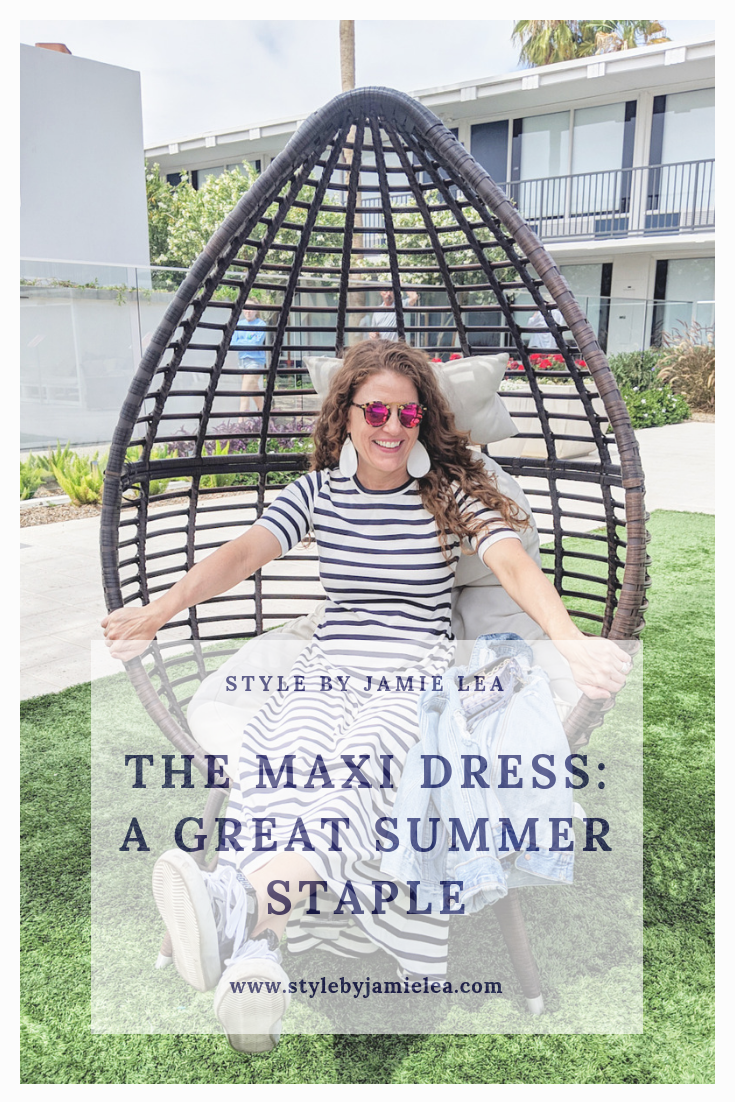 Hey there! Have you ever shopped for something for so long and just when you are about to give up you find it? Your aggravation turned into excitement instantly!  That was me with trying to find a maxi dress that fit into my casual lifestyle.  I wanted a maxi dress that was cotton, casual, comfortable and had a really cute fit.  I should also mention that my hunt lasted a year!  I found a dress last year at J Crew that I wanted so badly and it sold out before I ever saw it.  Lo and behold the same dress came back in stock this year and was 40% off! I immediately purchased it online and it was soooo perfect!
I recently took a trip to Arizona to see my friends and blogger buddies Erika of Beaut Optician and Jennifer of Red Carpets to Runny Noses. I wore the maxi dress on the plane. I thought this was the perfect outfit because I was going from 50 and 60 degree weather in Memphis to 70 and 80 in degree weather in Scottsdale. I paired the striped maxi dress with a denim jacket and my Golden Goose sneakers for the perfect transitional outfit.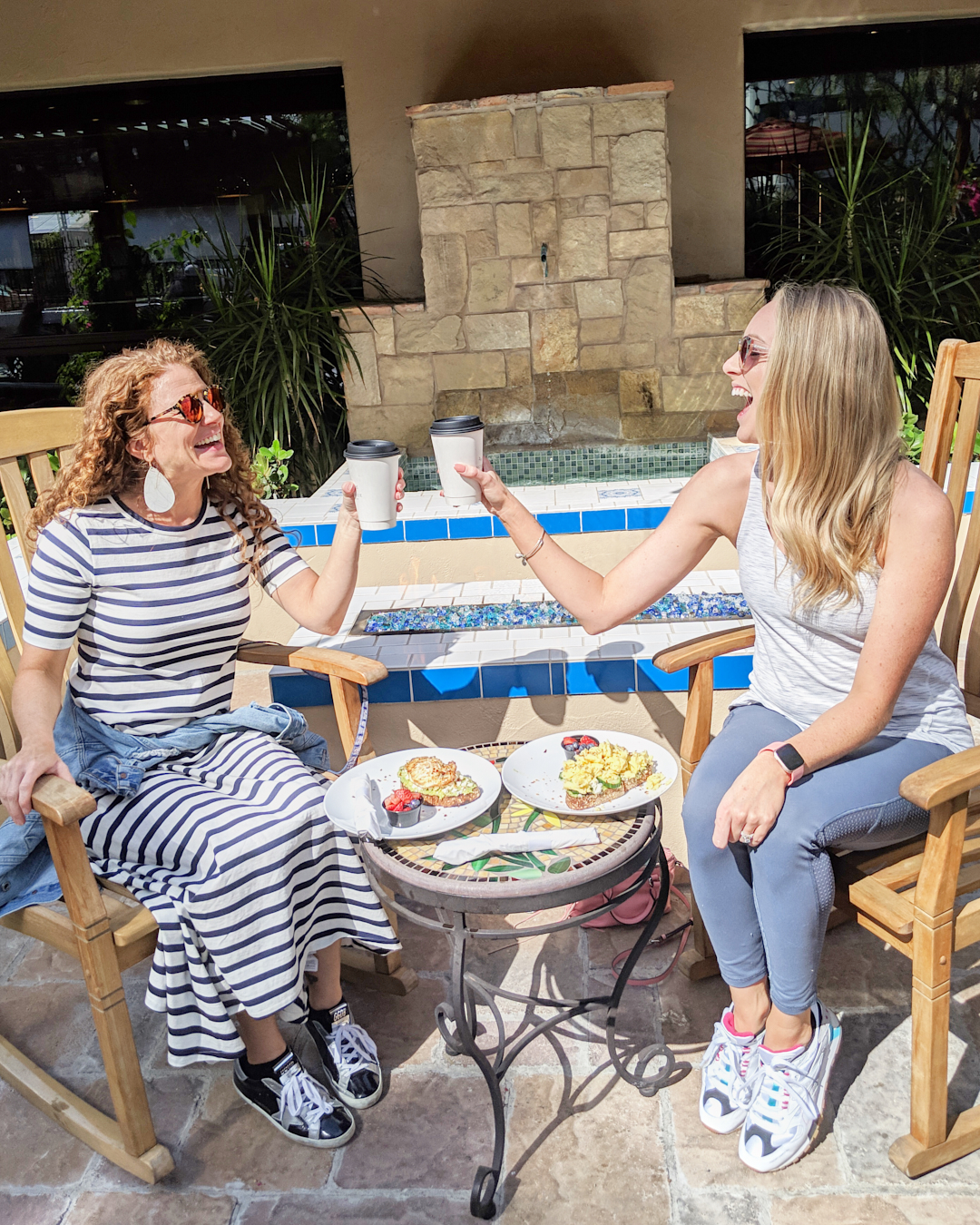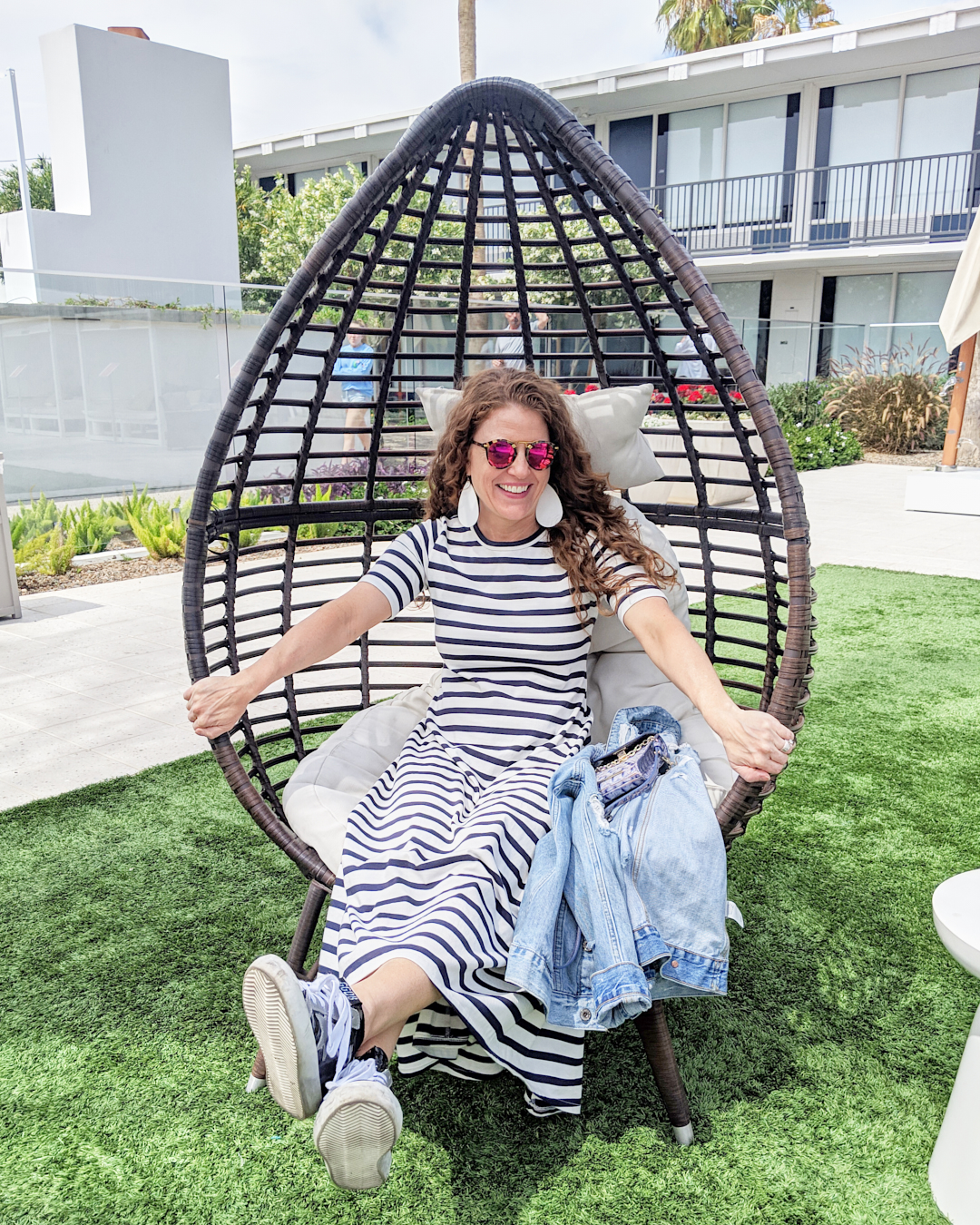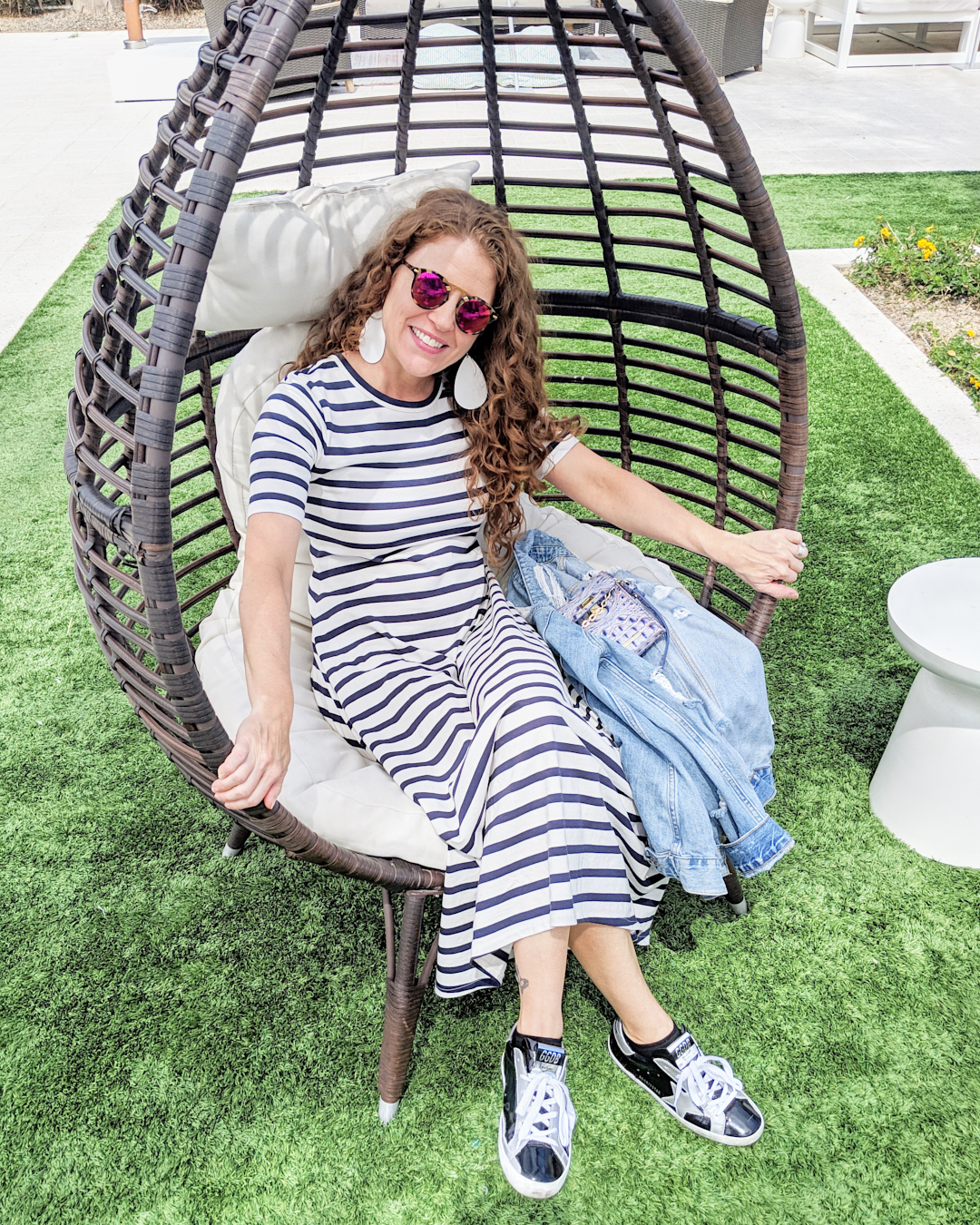 What I looked for in a Maxi Dress
I wanted it to be cotton.  The summers get so hot here in Memphis I wanted something that was breathable and I do not prefer rayon or viscose.
Most maxi dresses are too long on me and I usually have to wear a heel with them. I looked for one that was a little shorter or something I could easily hem and still look good.
The fit needed to be flattering and come in at the waist without a tie or belt.  I am slightly short waisted so the tie waists do not look good on me most of the time. Occasionally they do, but it has to hit in the right spot.
Comfortable and flowy were a must have!
Versatility was also important. If I can only wear something one way I will not purchase it.  This is why I prefer separates over dresses. The dress I chose can be made casual or dressy for a shower or a day wedding.  I would even put wedges with it and wear it to church.
This J Crew Maxi Dress met all of my requirements and it makes me so HAPPY!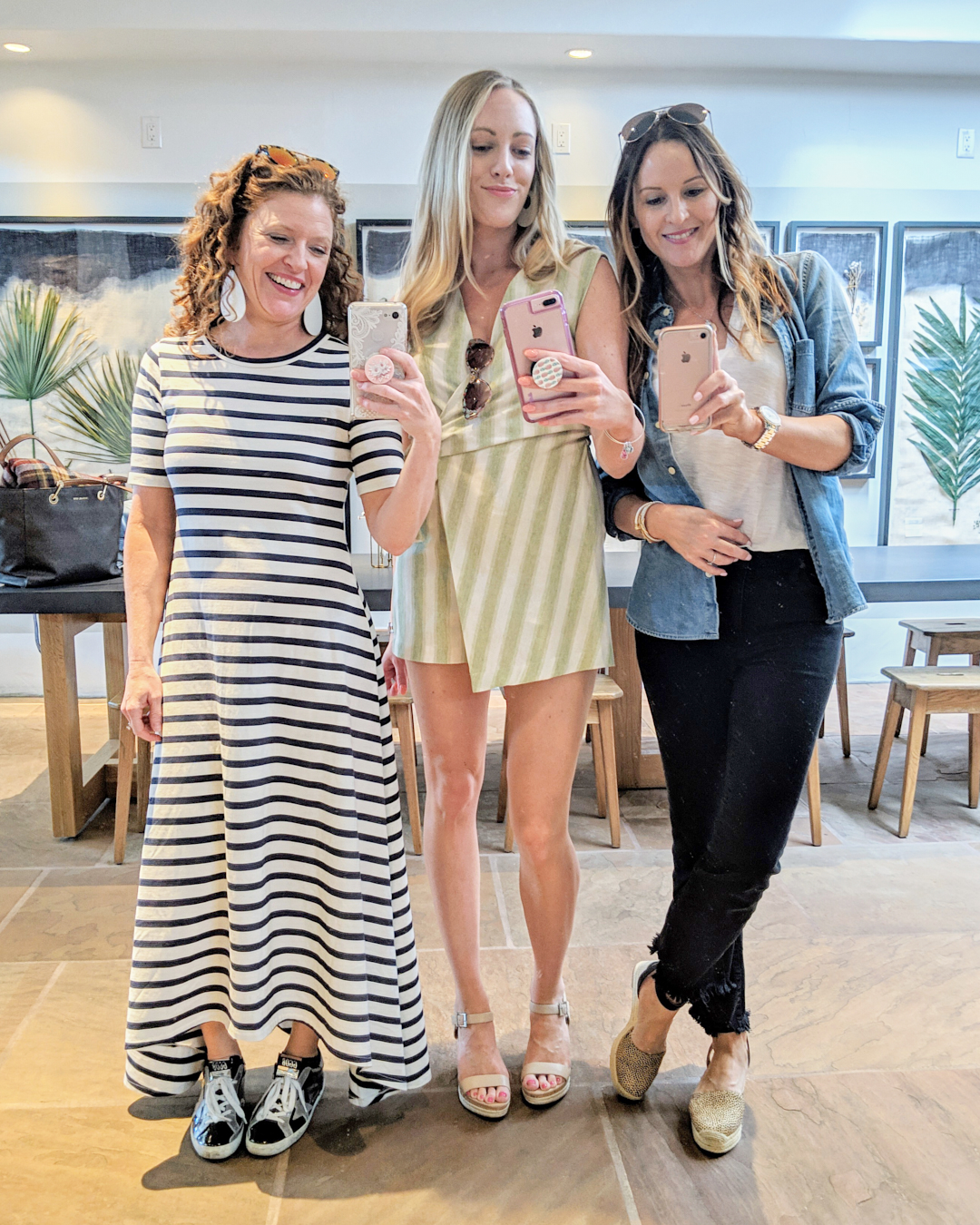 The J Crew Dress 
I rarely talk about one piece and how I styled it a certain way but I just had to tell you about this one! It has the be the most perfect casual maxi dress I have ever seen.  I forgot to mention that I love the fact it also has sleeves!
I am happy to tell you this dress IS still in stock if you are interested in it! They have sizes XXS through M left and it's 25% off! It runs true to size.  If you can not tell it is white with navy stripes and has a high-low hem.  I am wearing black, white and silver Golden Goose sneakers with it and I thought it was really cute.  I would pair gold sandals or some wedges with it to make it a little dressier.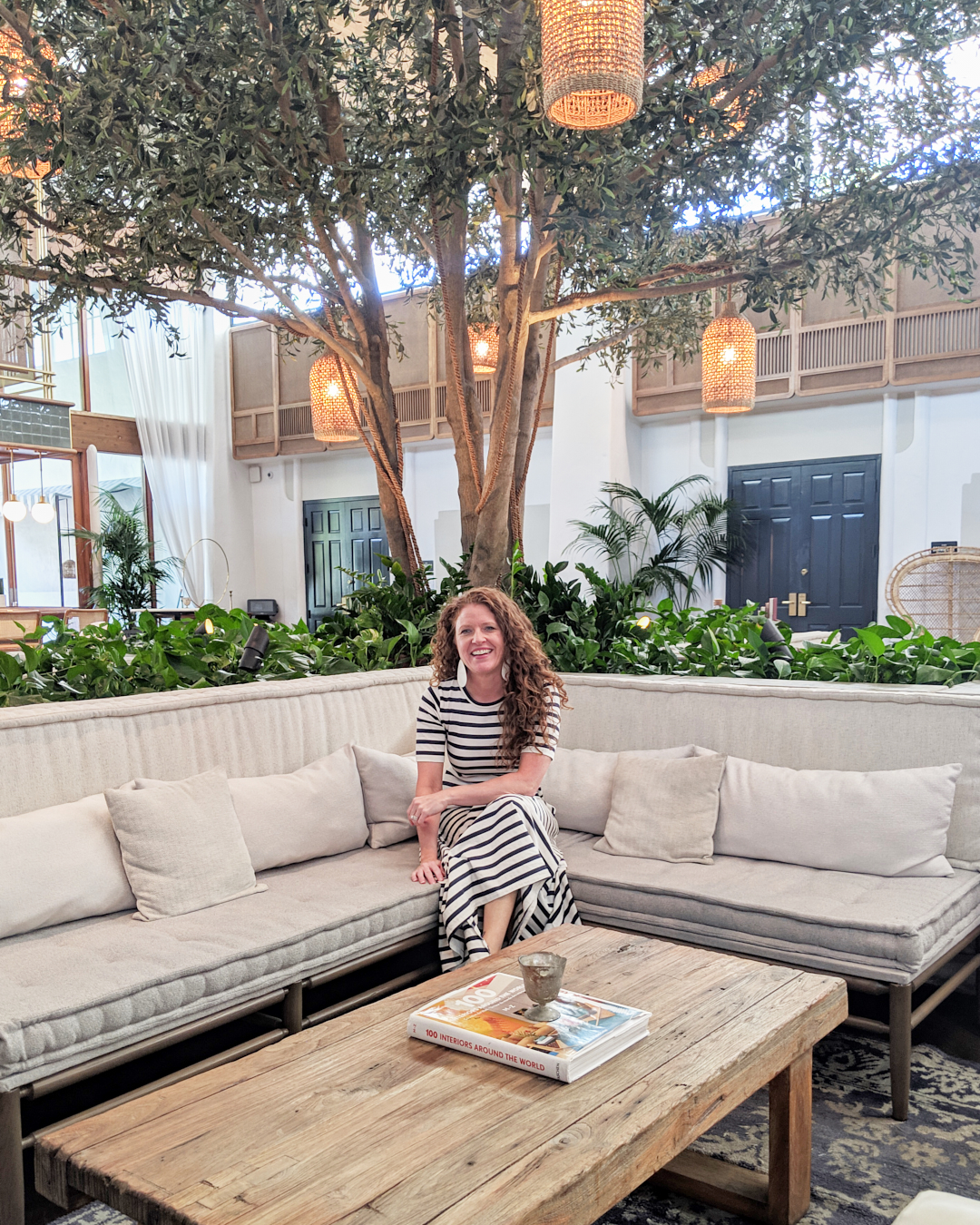 This maxi dress was so perfect it took me from the airplane to breakfast AND to dinner!  I never wanted to take it off and that is what I call an AWESOME dress!  For the girl that does not like dresses that is a big statement!  I never would have thought in a million years I would wear a dress to travel somewhere on a plane! I am certainly glad I did!
Let me know if you have any questions in the comment section below! Thanks for reading!