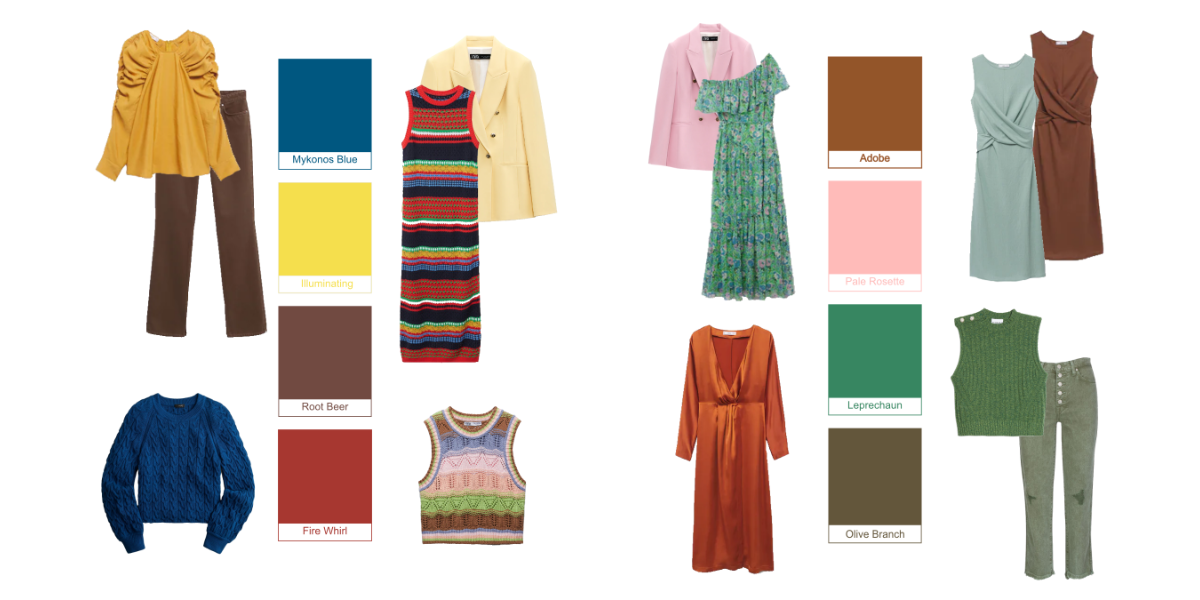 Fall selections will hit stores anytime now, so I wanted to show you what you should expect to see with the energizing pantone color trends for fall 2021/winter 2022.  Two colors were chosen for color of the year this year and they are Illuminating and Ultimate Gray which are included in this palette. The other chosen colors help to create a vibrant yet practical palette that is sure to bring some creativity to your outfit choices this season.
The emphasis on neutrals is not as great this fall as it was for fall 2020 and spring/summer 2021. I still think you will see lots of neutrals especially in olive green (a classic color choice) since it's already showing up everywhere for late summer. It was interesting to me to see that the Pantone Color Institute chose 3 blues, 2 pinks and 2 brown colors for the palette, so this might mean that blue, pinks and browns are going to dominate the season this year! We shall see!
Be on the lookout for fun new items to hit the Your Guide To Style app in a couple of weeks! If you need some late summer and early fall outfit inspiration than you can check out my app here: Your Guide To Style
How Colors Are Chosen
The Pantone Colors of the Season are chosen each year by the  Pantone Color Institute. Each season they normally choose 10-12 colors and 4-5 classic neutrals based on the top colors that New York fashion week designers present in their runway show designs.
The colors represented in the fashion shows trickle down into mainstream everyday fashion and make up the selections available in retail stores.  They may not be the exact colors but will exist in the same color family.  Colors are what attract us to our fashion choices and entice us to choose certain items over another, which makes them one of the most important characteristics of an item.  I know from personal experience that I won't even consider an item and try it on if I am not attracted to the color. What about you?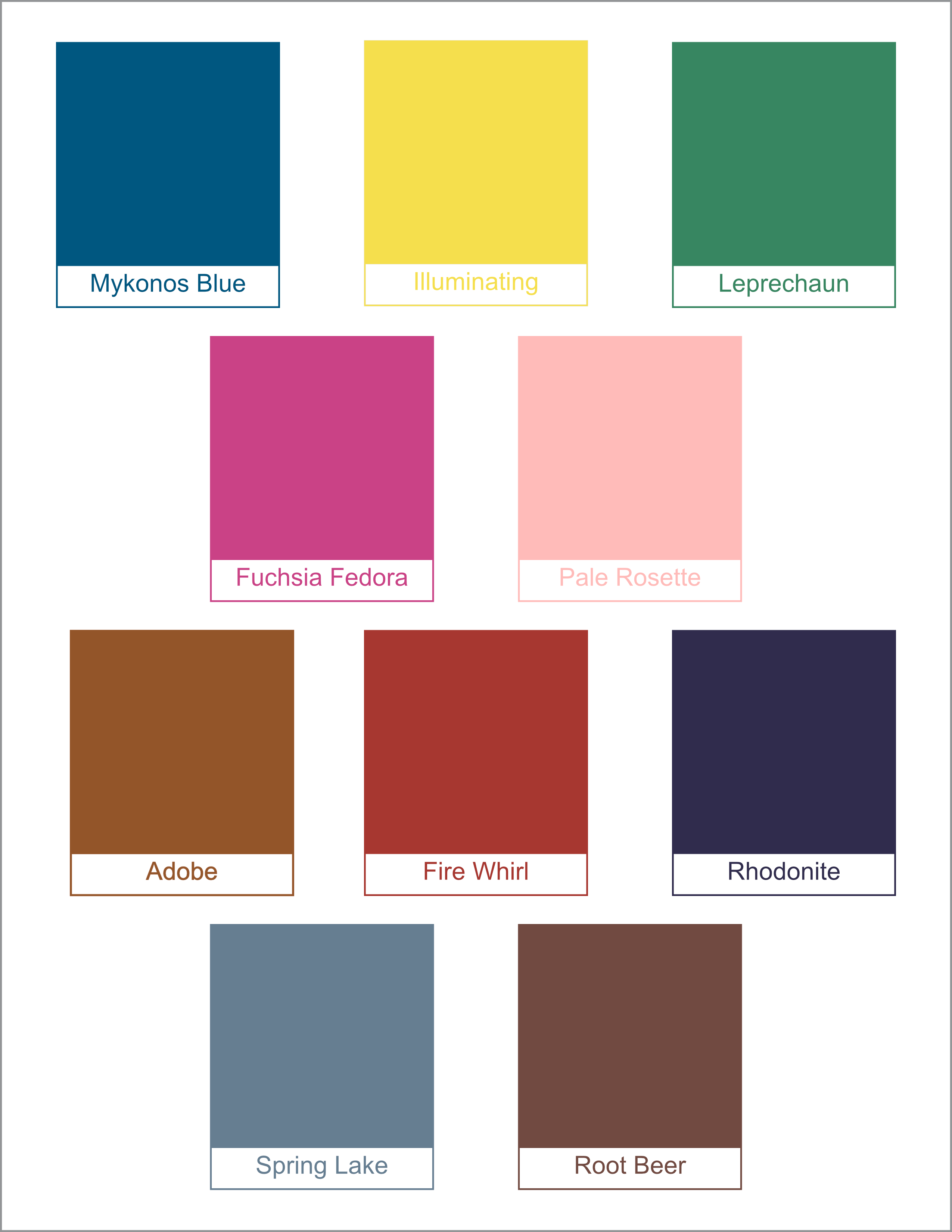 Mykonos Blue: An energetic blue.
Illuminating: One of two colors of the year and a vibrant sunny yellow sure to brighten your day!
Leprechaun: A vibrant and mythical green that is represented by it's name which is a mischievous elf from Irish Folklore.
Fuchsia Fedora: A vivid, bold and flirtatious pink.
Pale Rosette: A very gentle and romantic pink.
Adobe: A warm clay like the real adobe mudbricks made in Spanish building material.
Fire Whirl: A vibrant and deep red with a strong presence.
Rhodonite: This is a blue based purple.
Spring Lake: A midtone blue that has a quiet and restful presence.
Root Beer: An herbal tone brown that has lots of depth.

Coconut Cream: A velvety white.
Ultimate Gray: A gray that encourages calmness and control.
Soybean: A blonde beige color that is friendly and social.
Olive Branch: A deep olive green that is a symbol of growth.
Outfit Options With Pantone Colors
I wanted to show you some products that are already available in store, so you can see how the color of the season will be represented this fall and winter. Most of the time late summer transitional clothing deliveries will have summer styles in the new color selections for fall.  This gives you the ability to wear them now and throughout the fall & winter season.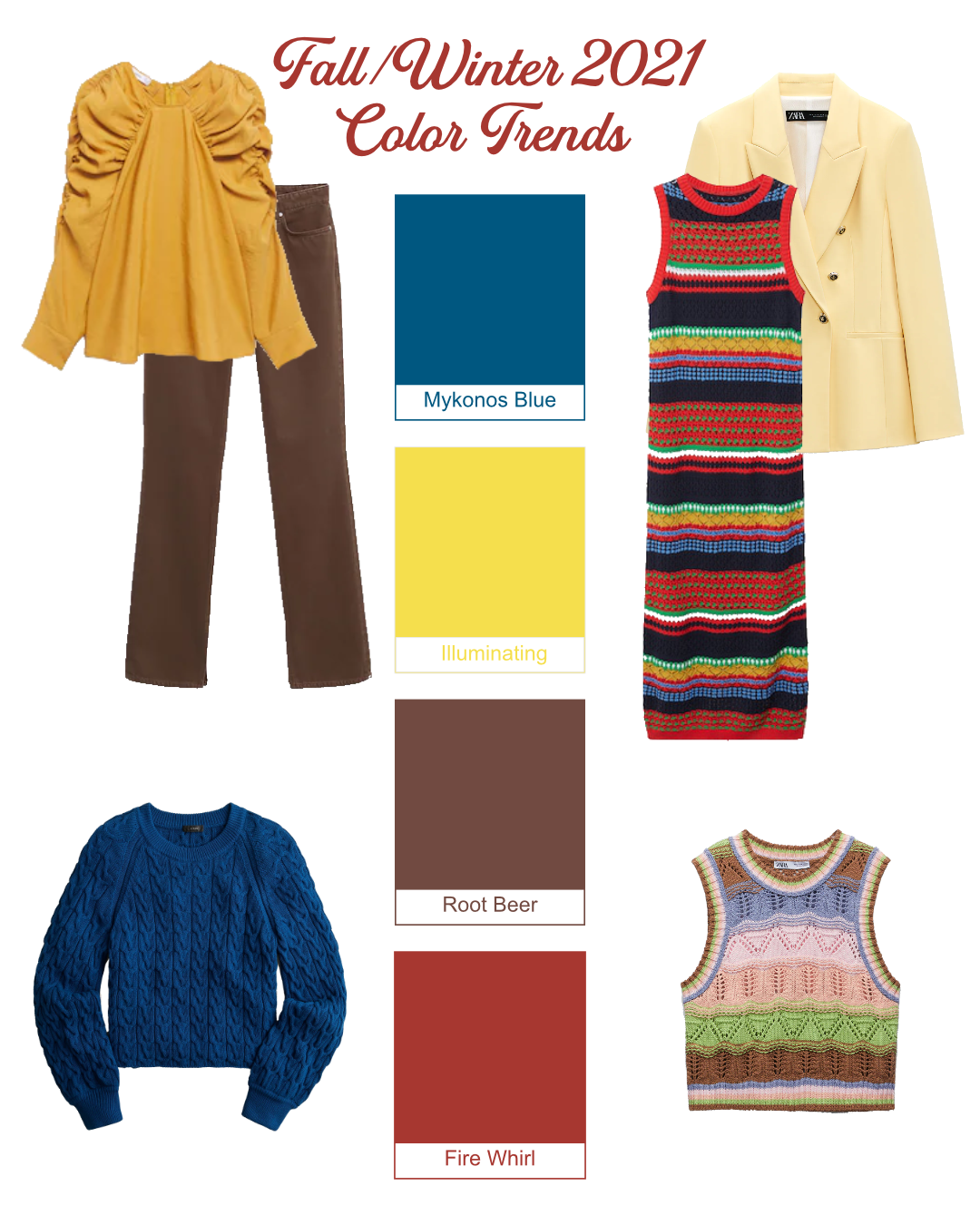 Zara Vest https://www.zara.com/us/en/crochet-knit-top-p03991026.html?v1=115214421&v2=1881787
Yellow and Pink Blazer: https://www.zara.com/us/en/double-breasted-buttoned-blazer-p08300695.html?v1=126286743&v2=1881787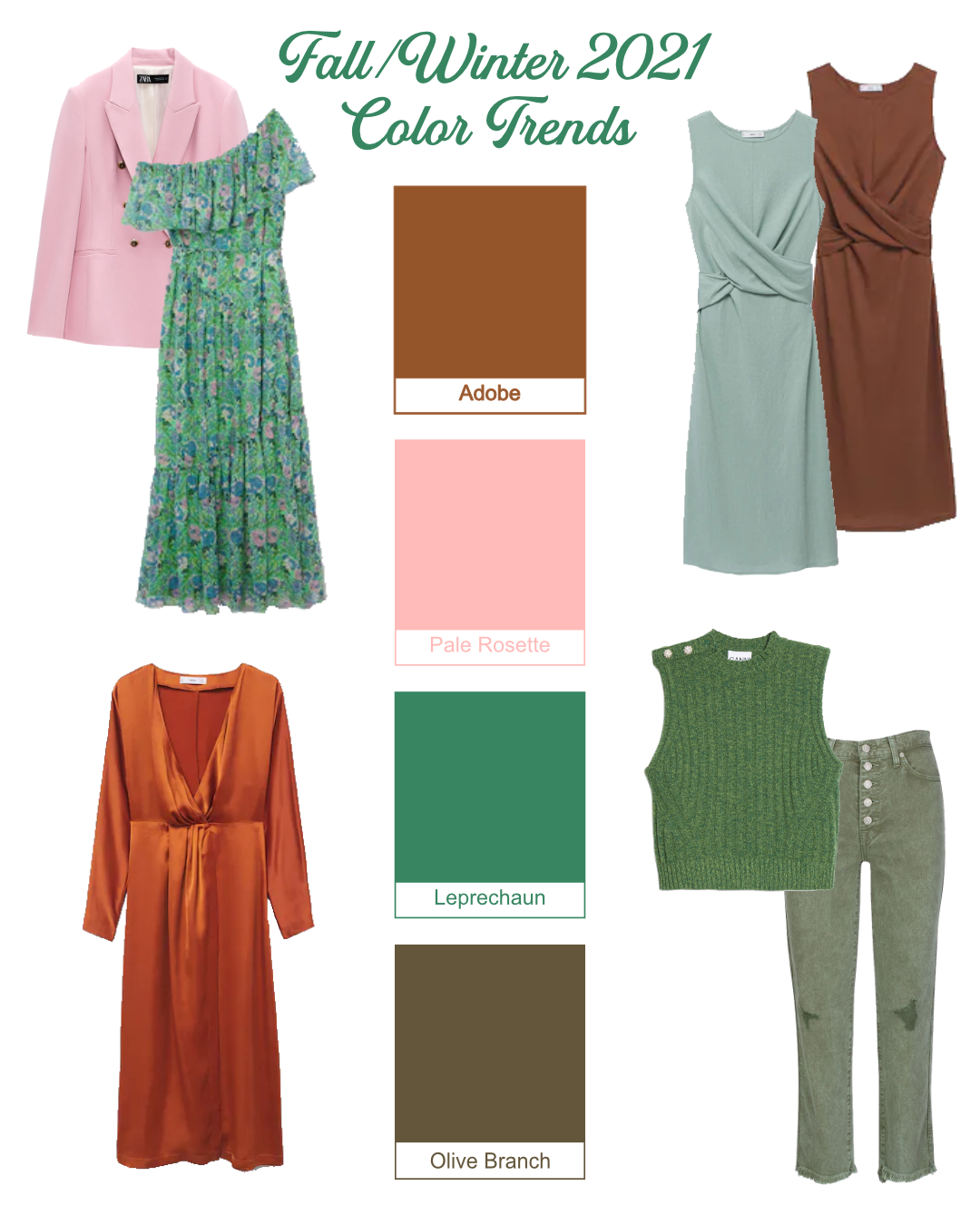 I hope this gets you excited for the fall/winter season. I know it excites me! The colors are so different this season compared to the past few fall seasons, so I look forward to having a more vibrant and energetic wardrobe!
Thanks for stopping by!
Stylishly Yours,