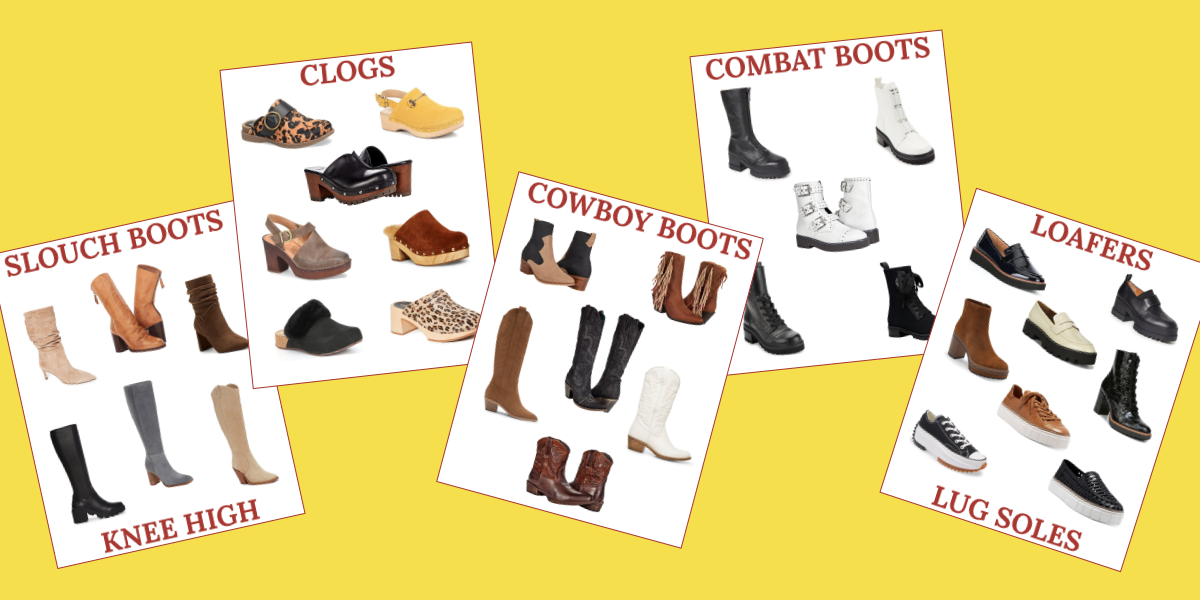 Fall 2021 shoe trends are all about being chunky!  I know that doesn't sound appealing but it is what it is, right?!  Chunky soles have been on the upward trend for a few seasons. But don't loose hope if you don't like the chunky soles because there are still some styles you can choose that don't have a chunky sole. You can also decide how much "CHUNK" you actually want to have.
I was surprised by two of the trends this fall and winter season.  Clogs and cowboy boots! I had heard these were going to be in this season and I didn't believe it.  But lo and behold they are showing up everywhere!
I would love to know in the comments below or on my video if you like any of these trends and what ones you will be wearing!
If you are interested in learning how to style some of these new trends you should check out my online style app called Your Guide To Style.  This gives you access to LOTS of outfit options and tells you how to put things together.  You can also shop the items in the app! Click the image below to see what it's all about!

Check out the video below if you like watching instead of reading!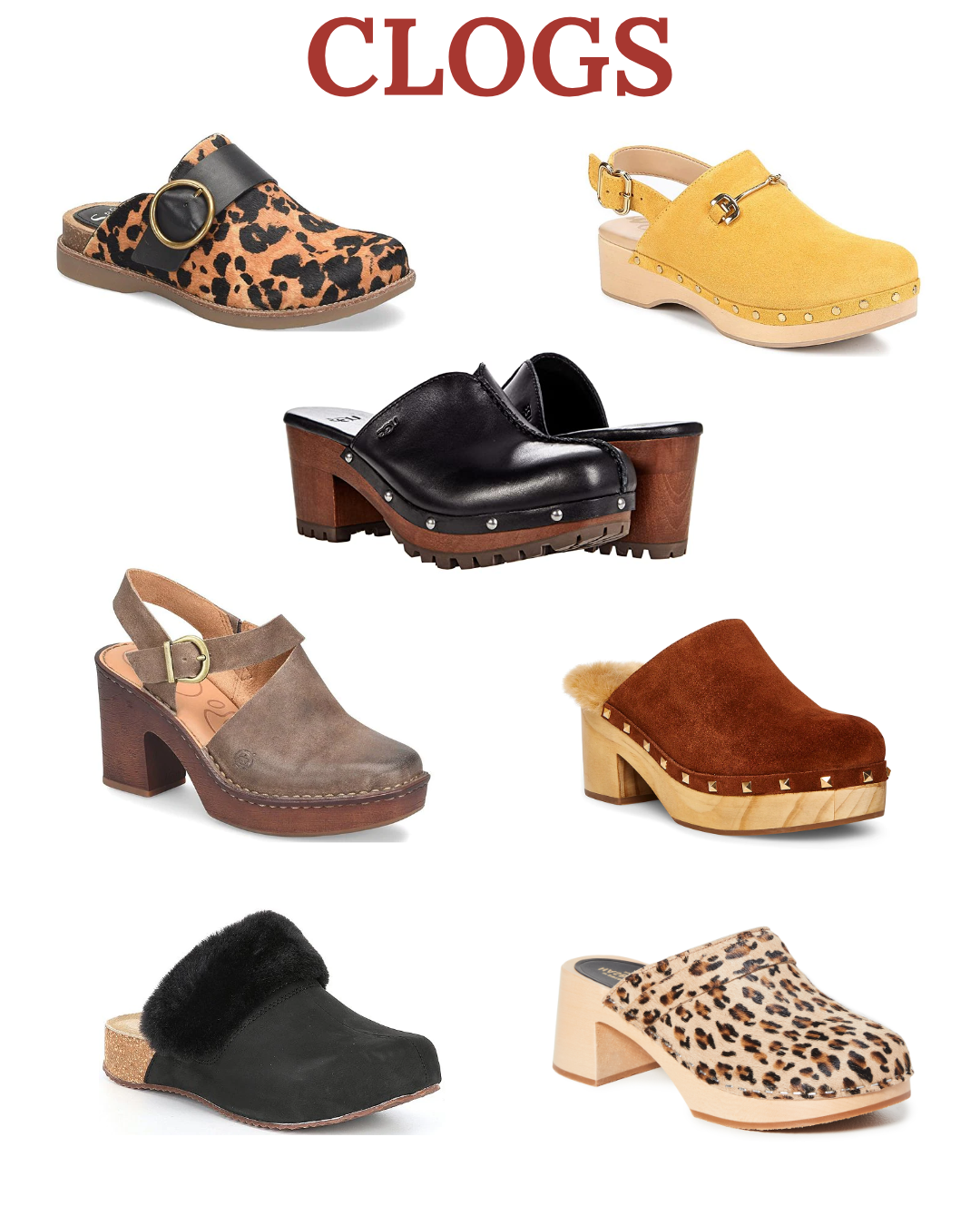 Clogs! For this trend you can choose between a flat sole or a heeled platform.  I personally like the heeled platforms better but I am not sure about how comfortable they would be. If the sole is rubber or synthetic they will be great but if they are wood, like some of them are, they may not be so great.  This is also taking me back in time when they were cool but for a short period of time.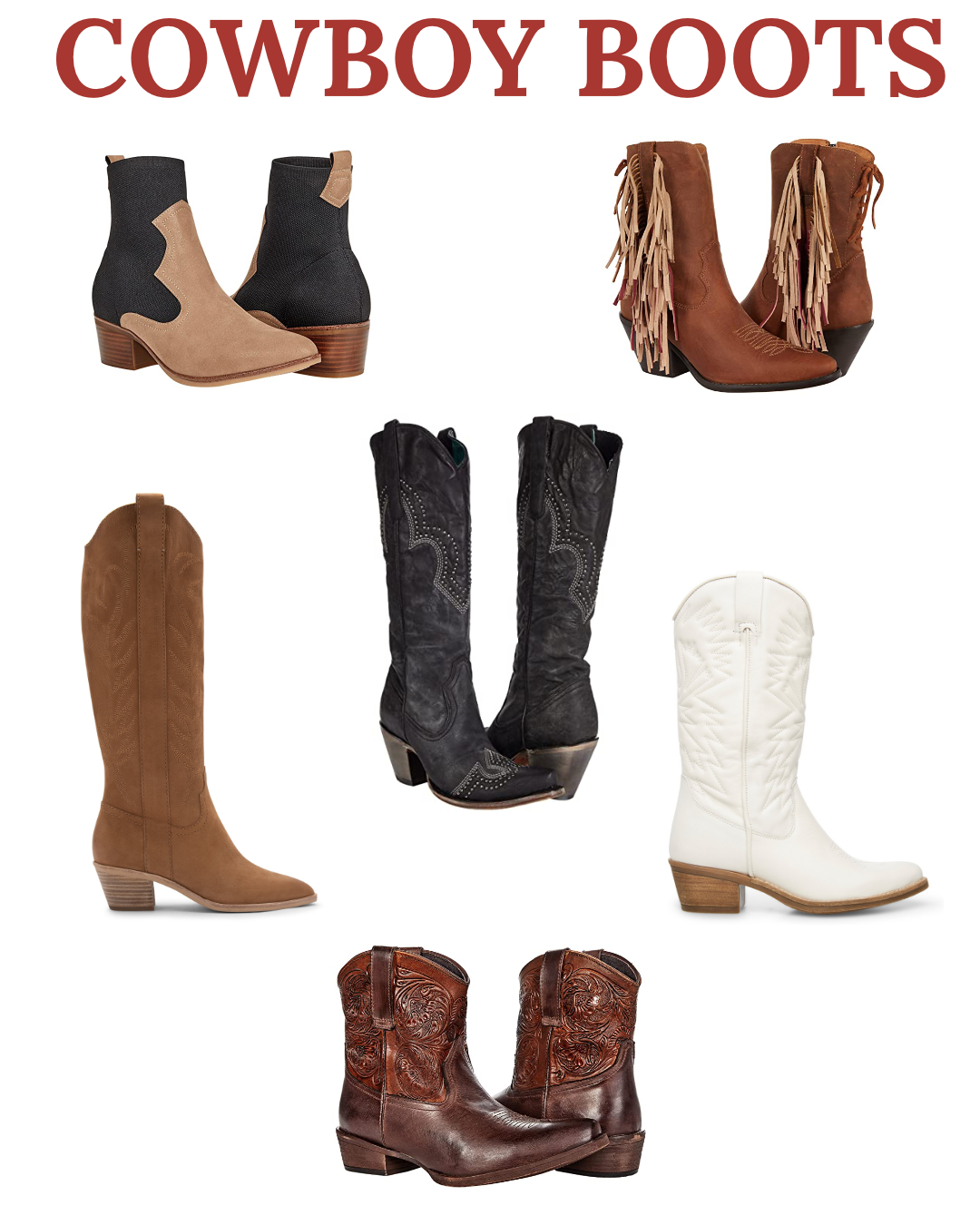 Okay, so now let's talk about Cowboy Boots! This trend is the biggest surprise to me and was part of NY Fashion Week runway shows and there are lots of options available in stores right now!
I think cowboy boots are always around if you want them but they come and go as a trend pretty quickly.  The western influenced boots have been the main trend for a while and are still trending, so if you don't like the cowboy boots just stick with more of a western feel.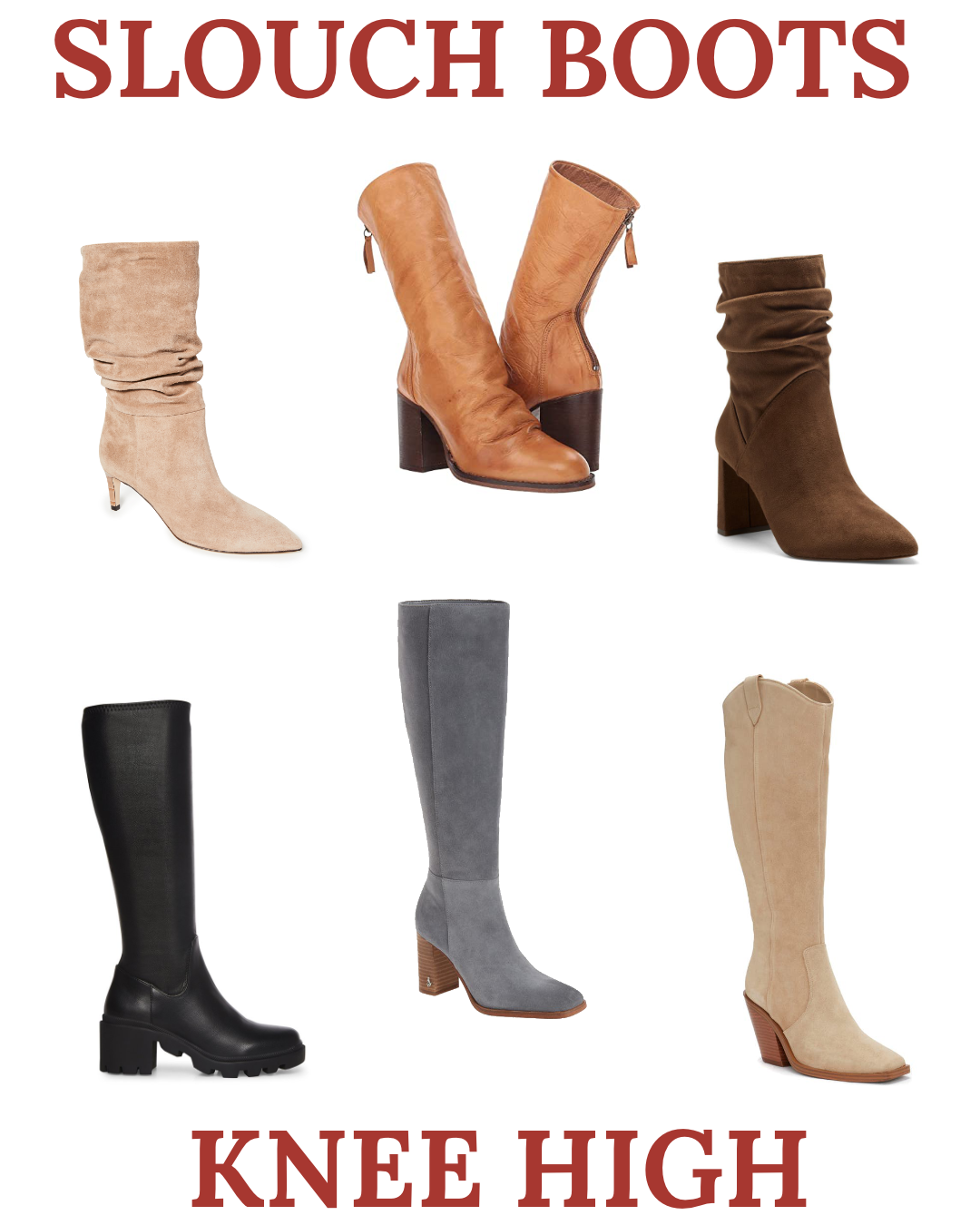 Slouch Boots started to trend last fall and are back again.  I have not seen a ton of them available yet but hopefully we will see more as the season ramps up.
This brings me to the next trend which is Knee High Boots .  You might be thinking that these have always been popular and that is very true. But this year they are supposed to be the go-to boots as opposed to booties that have had a long standing trend for a few years now.
The main trend for knee high boots is to wear them with short dresses and show some skin between the dress and boots. If not skin, a fun pair of tights.  I mentioned this in my Fall Trends post from a few weeks ago.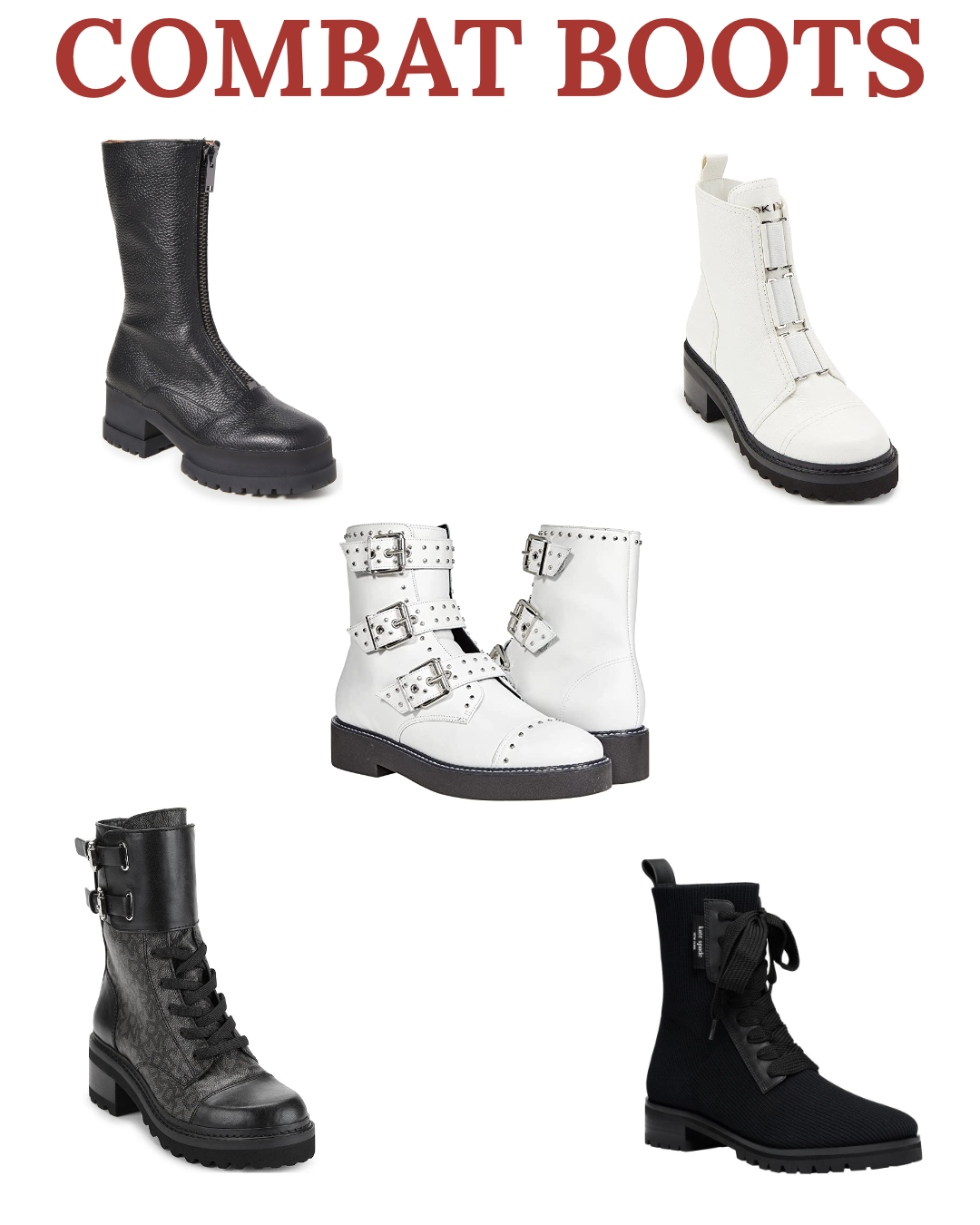 Combat  Boots are a trend that I really love! When I first started my career in fashion combat boots were THE THING to wear.  I will never forget those days, so this trend is very close to my heart.  You can choose how chunky of a sole you want but regardless they are still just chunky boots.
They are lovely paired with skinny jeans, skirts and dresses.  I think they will also be great with some of the slouchier boyfriend and loose straights leg jeans that are cropped.

Loafers are a classic shoe that is moving in popularity especially with the chunky soles.  This adds to their comfort and makes them have a little bit more of a casual and sporty feel.  They are even great paired with more leisure items.
Lug soles were mentioned above with the combat boots but they are also popular on other styles such as sneakers, boots and loafers.
I feel like there are a wide range of styles that are trending this fall season and all of these are super wearable for everyday fashion.  What are your favorites? Tell me in the comments below!
Stylishly Yours,