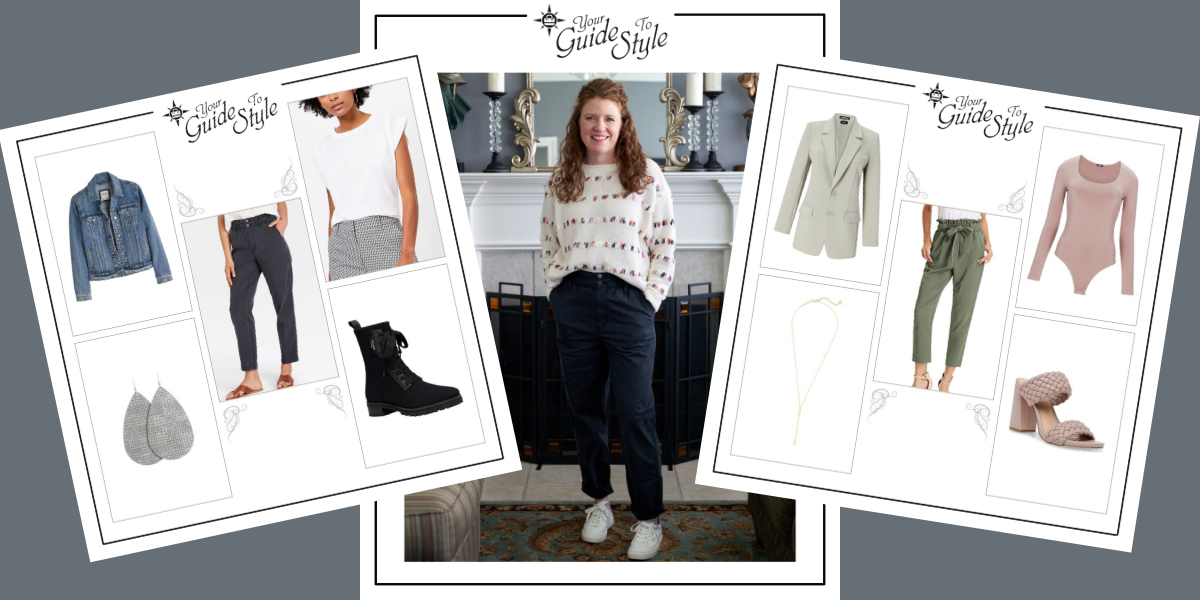 How do you feel about the oversized looks we have going on this fall season?  Along with the oversized tops and jackets, we have the challenge of styling slouchy bottoms. To create the best looks, keep in mind the bottoms are the loosest around the hips and thighs so you will want to find tops to pair with them that do not cover or add any bulk to this area.
Since we have been so use to skinny bottoms for the past several years, it takes a lot more thought in order to style these slouchy choices. But with just a few tweaks you will be the most stylish girl in town!
Slouchy Tapered Casual Pants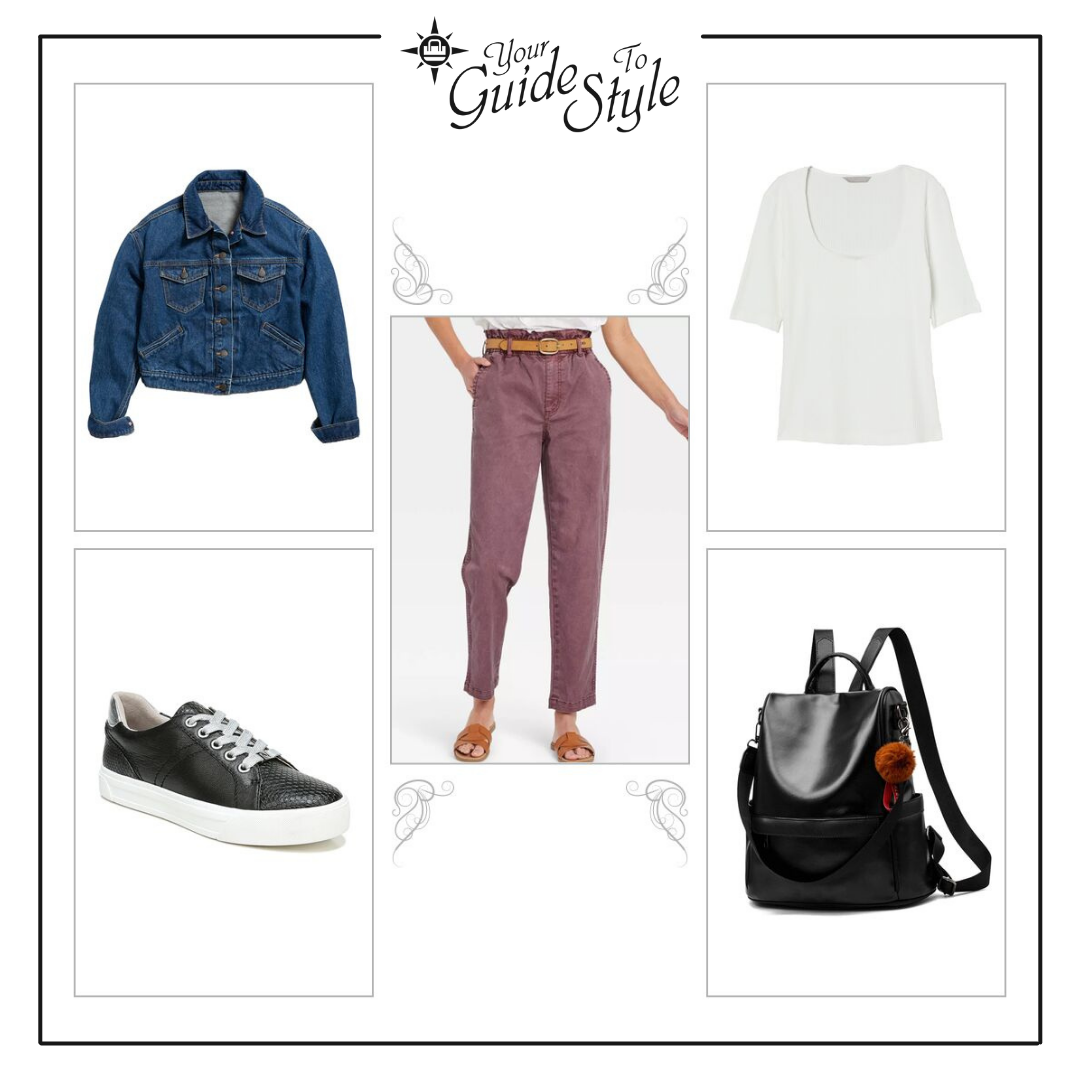 I found myself really loving the loose tapered leg and high rise of these casual pants above.  I loved them so much I purchased them myself! They are easier to style than you would think.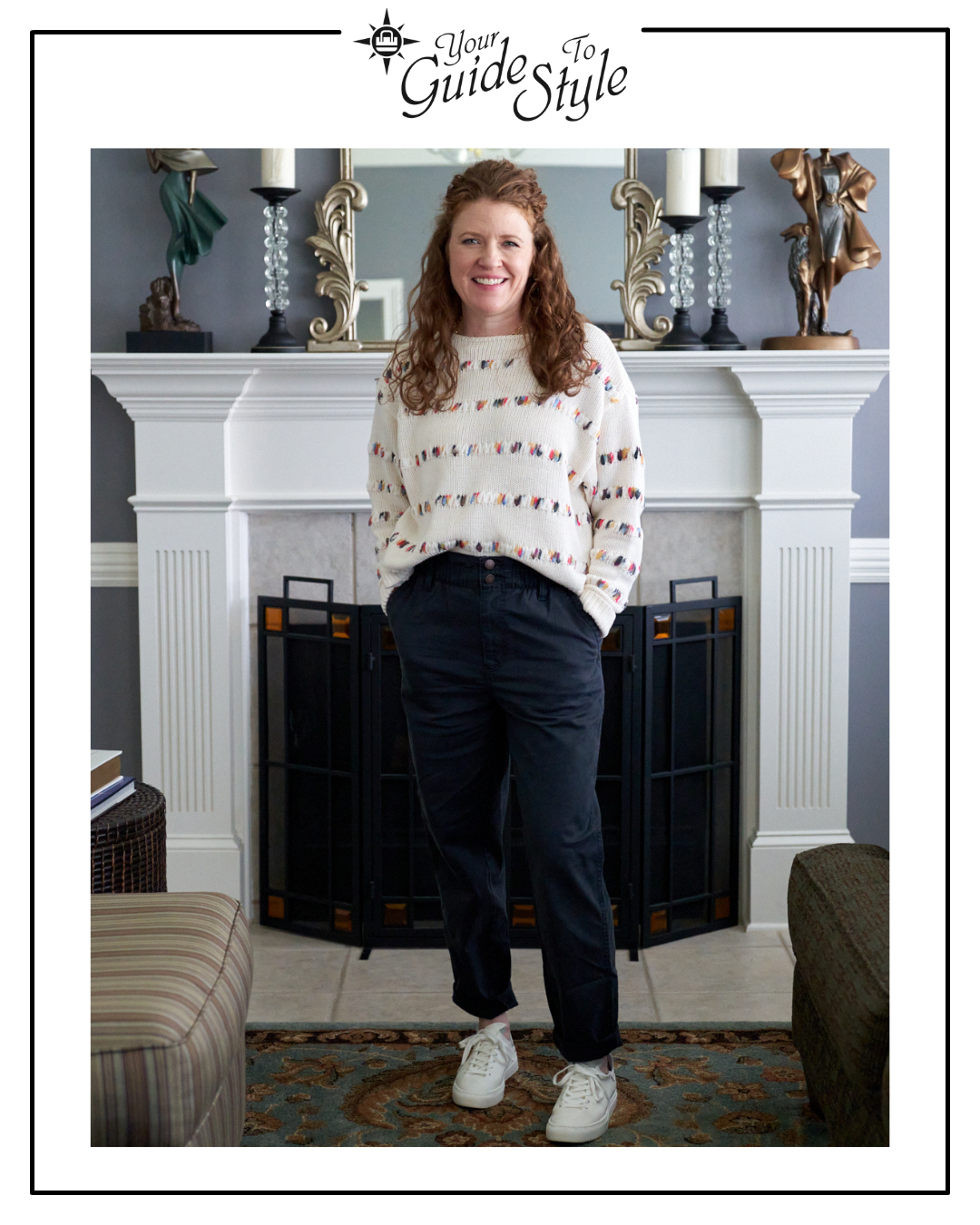 Style Tips:
Fitted and relaxed tops look great with slouchy tapered pants and look best tucked in.
If you find a shorter top that stops at the waist of the pants that would create a great stylish look as well. You can always front tuck the hem of it like I did with the sweater in the photo above.
A good way to get more comfortable with a fitted top is to wear a jacket over it.  A cropped or regular length denim jacket are the perfect option with this casual outfit.
If the pants are not at your ankle you can roll them up to the top of the shoe or just above the shoe to show some skin.  It really just depends on your personal preference and how the pants or jeans look.
Low top sneakers are the perfect shoe to continue with that casual vibe.
I chose a backpack for this outfit to keep with the sporty feel and it's on trend for fall!
Other Options:
A pair of loafers, flat mules or ballerina flats.
A pair of low ankle booties.
A crossbody camera style bag.
A fun moto jacket instead of the denim jackets. The natural length works well with higher waisted pants.
Wear a button down, even an oversized white one, by rolling the hem up and tying it in the front. (see video for this example)
Add a fun pair of statement earrings.
Slouchy Tapered Dress Pants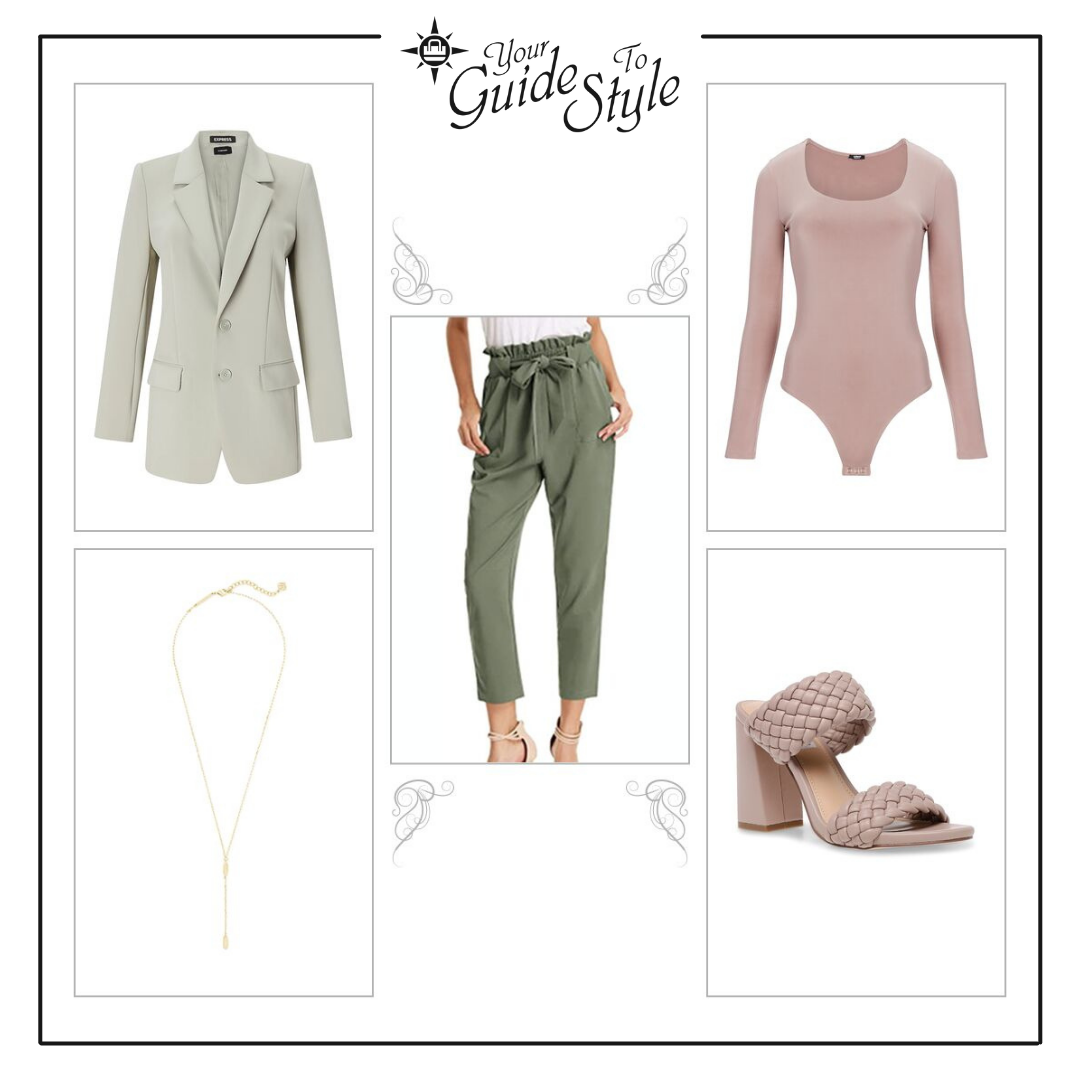 This paperbag waist pants are one of my favorite pant styles with a tapered relaxed leg. This one is available on Amazon and comes in a TON of colors.  This is the perfect outfit if you are going back to work or have an event coming up that you don't want to wear a dress to.
Style Tips:
Pair these pants with tops that you can tuck in. Fitted tops are best but the top can also be relaxed fit.
The bodysuit is a great "stay tucked" option that looks amazing under a blazer for a dressier look.
Add a long necklace like the Y necklace to add some interest to all of the solid colors.
Don't be afraid to mix up your colors like the outfit above.
It looks best to wear the blazer open in the front.
Other Options:
A closed toe pump instead of the sandals.
A short statement necklace or earrings if you prefer.
A print blouse or camisole that looks good tucked in.
Add a belt.
I hope this gave you some ideas of how to style a pair of slouchy tapered leg pants.  This leg style if very different from what we are use to wearing, so it may take some work to find the perfect outfit.  Keep working at it because just like our skinny jeans, it will become easy to style.
Stylishly Yours,