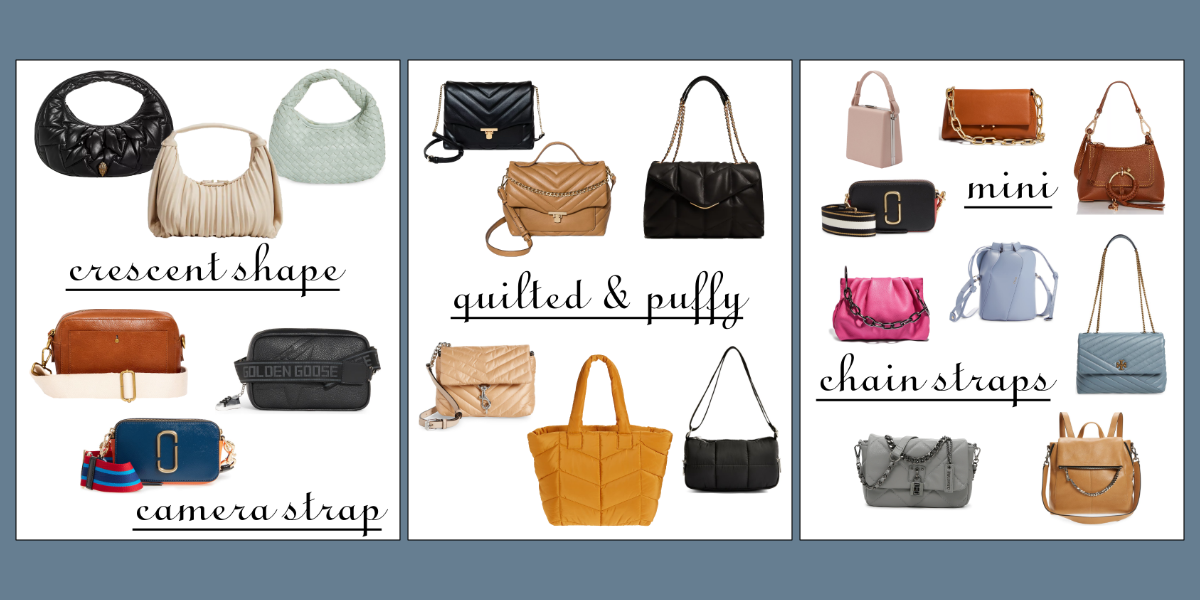 Fall 2021 is upon us and there are so many great trends this season in all categories of fashion! I am particularly excited about the handbag trends this season because there are so many new ones on the scene.  I also think there is a little bit of something for everyone.
If you are in the market for a handbag this season or just want something fun to add to your fall outfits than you should check some of these out.  There are some really trendy styles like the oversized and mini options but there are also some classic styles like chain straps and quilted materials.
Check out my video below if you have time!
Quilted & Puffy Bags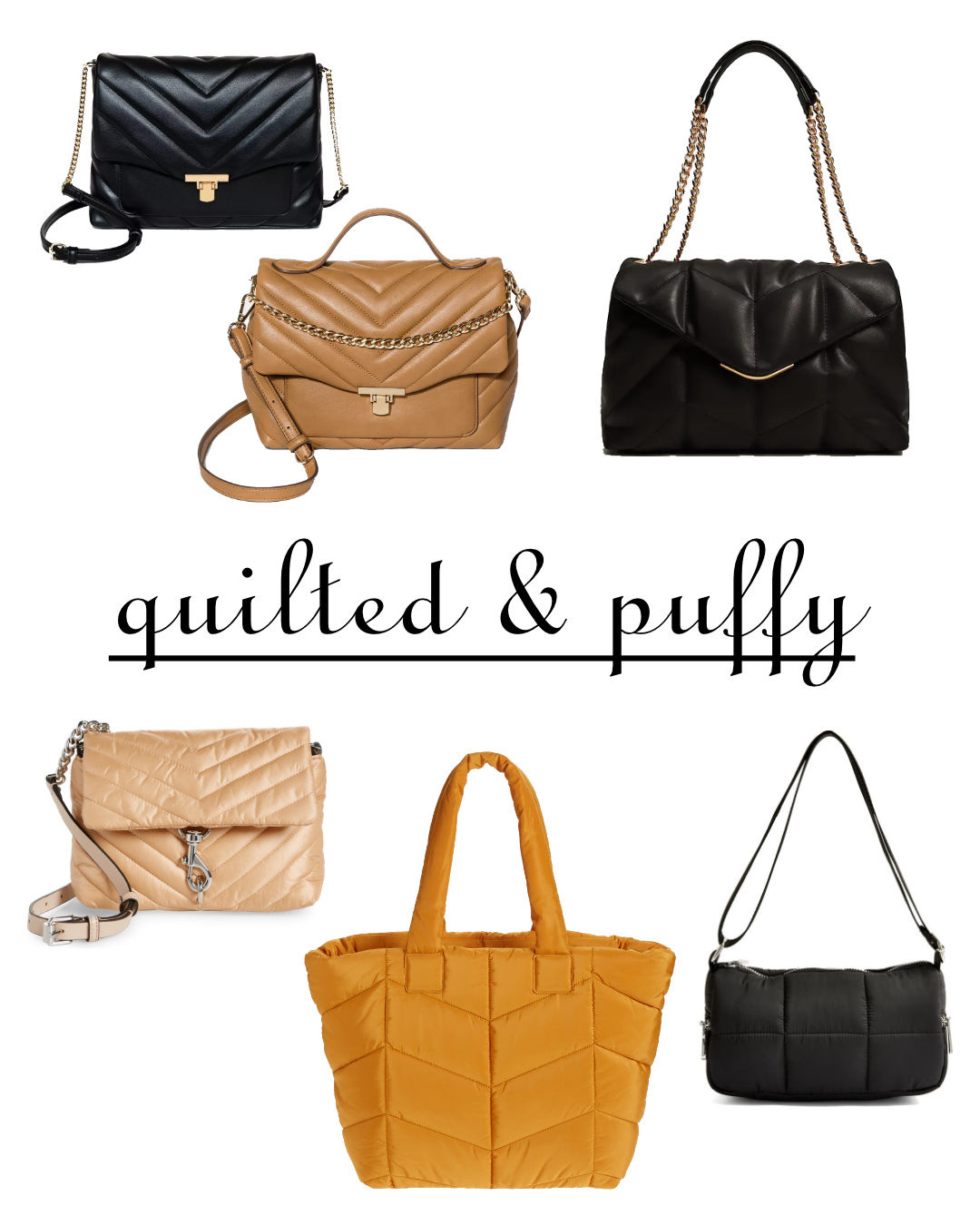 Quilted and Puffy bags are everywhere this fall season and I am in love!  They are showing up in all different colors and styles so there is sure to be one that will suit your fancy!  I am personally loving the really large puffy shoulder bags! I think they are so fun and really go well with the chunky shoe trend this season.
Extra Large Bags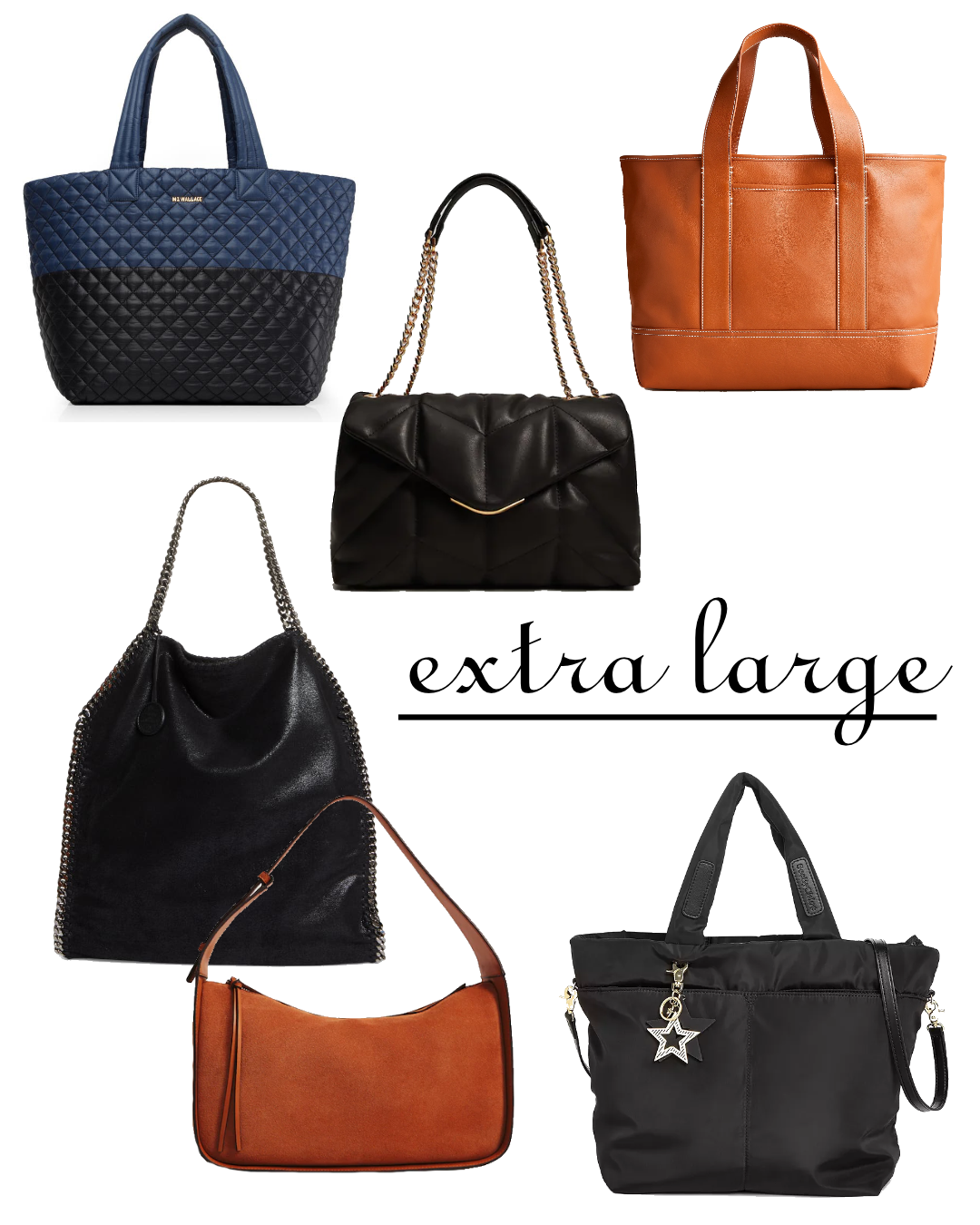 Extra Large means these bags are GINORMOUS!  There are so many fantastic options available in an extra large bag. And I am not talking about your normal large work tote. These bags are larger than life and can be stuffed with whatever you need for your day from really big water bottles to lap tops and even some clothes to hit the gym later in the day!
Mini & Chain Straps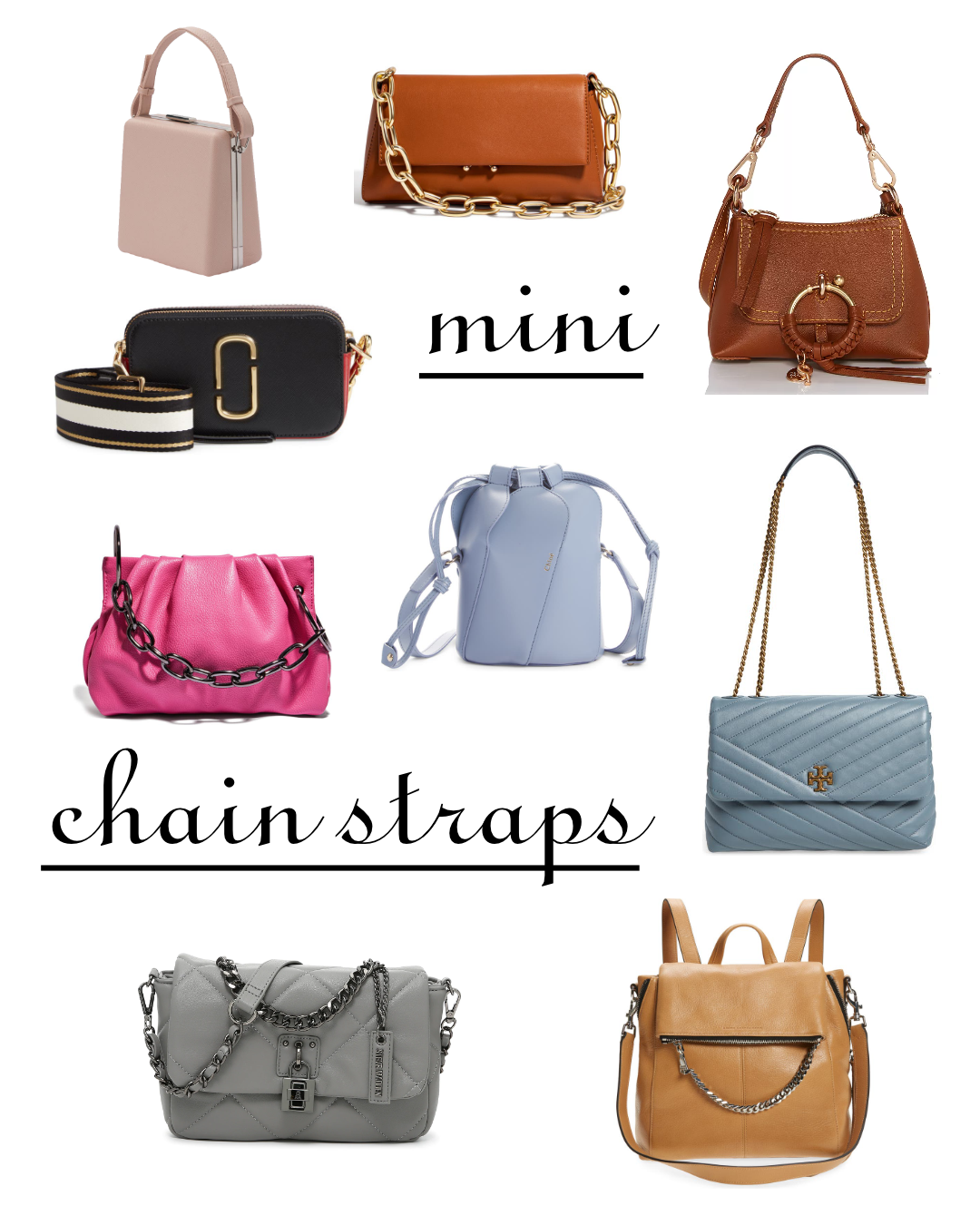 Mini's: This is the season for opposites so you will also see lots of mini's available if you are not into the extra large styles.  It's either all out this season or very minimalistic.  If you just need you phone, ID and some lipstick you are golden with this choice.

Chain Straps: Chains have been trending for a few seasons now and are really stealing the show this fall and winter.

Backpacks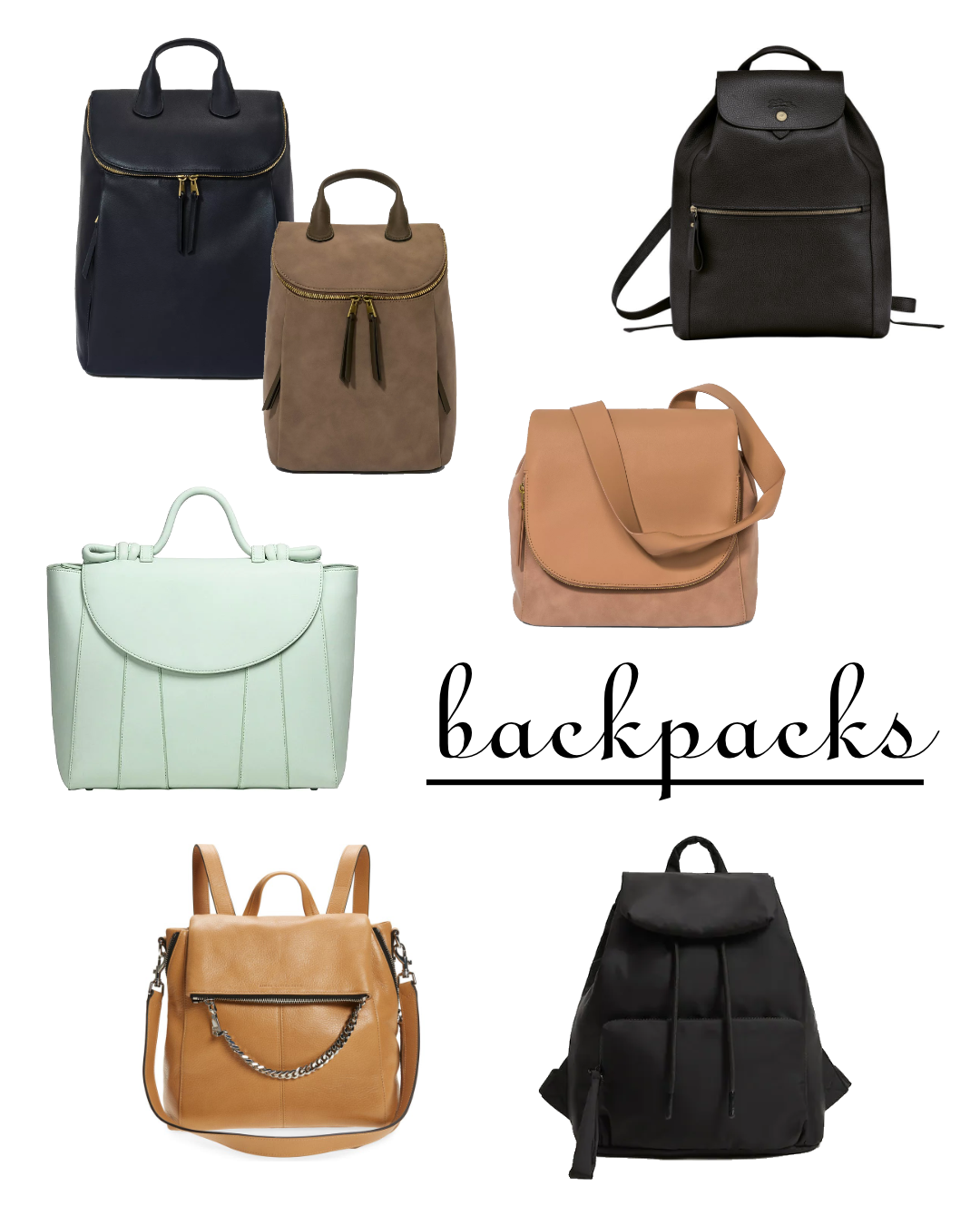 Backpacks are another item that we see lots of each season, especially in the fall.  This fall is continuing the backpack trend with lots of great size, color and material options available. Especially the convertible backpack which can convert into a regular shoulder bag or hand bag! This is a great versatile option if you like the backpack but don't want to wear it the same way all the time!
Crescent Shape & Camera Straps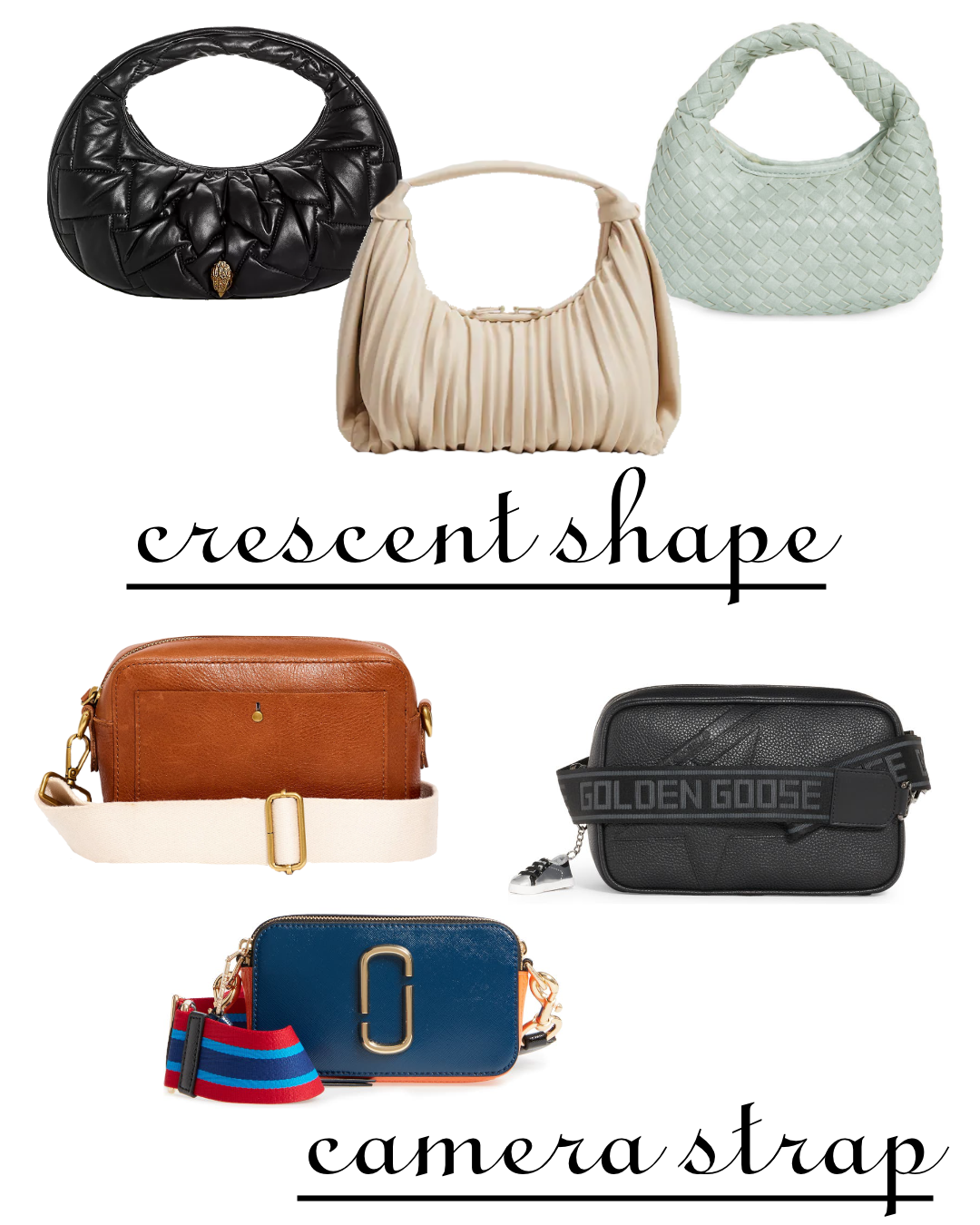 Crescent Shape: A crescent shaped handbag is a new trend on the scene this fall season and I think you are going to love this one!  They come in all different sizes and colors.  Wear them on your shoulder or carry them in your hand.  You choose.

Camera Strap: The crossbody bag has been trending for a few years now.  A popular style that has been trending is the camera style crossbody with a camera strap.  I think this is the perfect pairing with casual and leisure outfits.  Most of them are a medium size bag but I also saw quite a few mini versions like the blue one above.
There are some camera style handbags that do not have the thick camera strap and are very cure as well.  I have linked both for you below.

What fun options for this fall season, right?  I would love to know which one is your favorite!
Stylishly Yours,