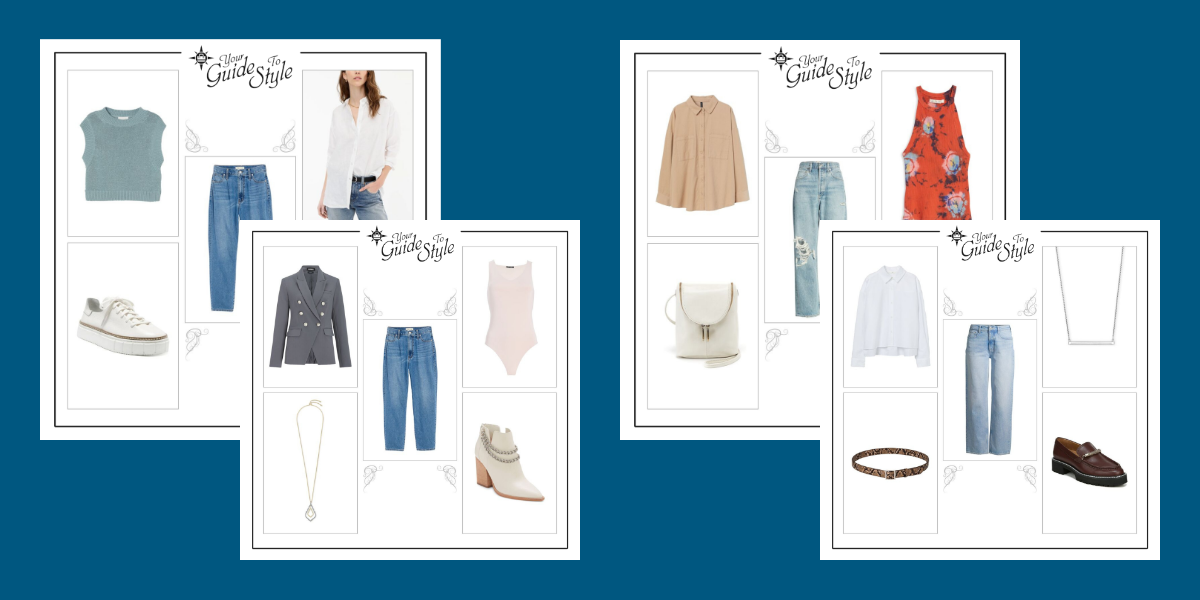 Are you wanting to try something different than your skinny jeans because everyone is talking about giving them up?  I don't recommend giving up your skinny jeans but I do want to encourage you to try new things!
This fall seems to be the season for the more loose fitting jeans. Some of them are called baggy jeans, tapered jeans and 90's vintage jeans. They are not totally baggy but definitely looser than a skinny or regular straight leg. They are usually high waisted, loose in the top area and have a relaxed leg. The majority will also be ankle or cropped with a few options out there in a full length.
I have provided some outfit examples for you below that come from my online style app called Your Guide To Style.  If you click on the image it will take you to the outfit but you must be a member to view.
Also, check out the video below and subscribe to my YouTube channel to get notifications on all my weekly videos as soon as they are published!



Style Tips:
In my opinion the ankle and cropped lengths will provide more versatility for your shoe options.  Especially if you like wearing booties in the fall.  You can roll them to the top of the shoe or just above the shaft to show some skin.  It really just depends on your personal preference and how the pants or jeans look.
Tops look best if they are a little fitted and you can tuck them in. This helps eliminate any bulkiness on the top half of the body.
Cropped or shorter tops look great as well and if you want something more oversized to pair with them this is the way to go.
If you like blouses like the leopard print smocked top then these will work as well because they are fitted.  A cute puff sleeve on blouses that are fitted will help create balance in the body as well.
A belt is a great addition if you tuck your tops into the jeans. If you don't love belts this is not a necessity but it will help create a more complete stylish look.
Choose a pair with a straight leg or tapered leg that you feel good in and will work for your own personal style.
Chunkier shoes can be an option with some of the looser leg styles but you can wear regular flats, booties and sneakers as well.
Add cute accessories to finish the outfit like a pair of statement earrings or fun necklace and whatever bag of your choice.
Check out the video above if you want more detailed styling advice!
Relaxed & Loose  Fit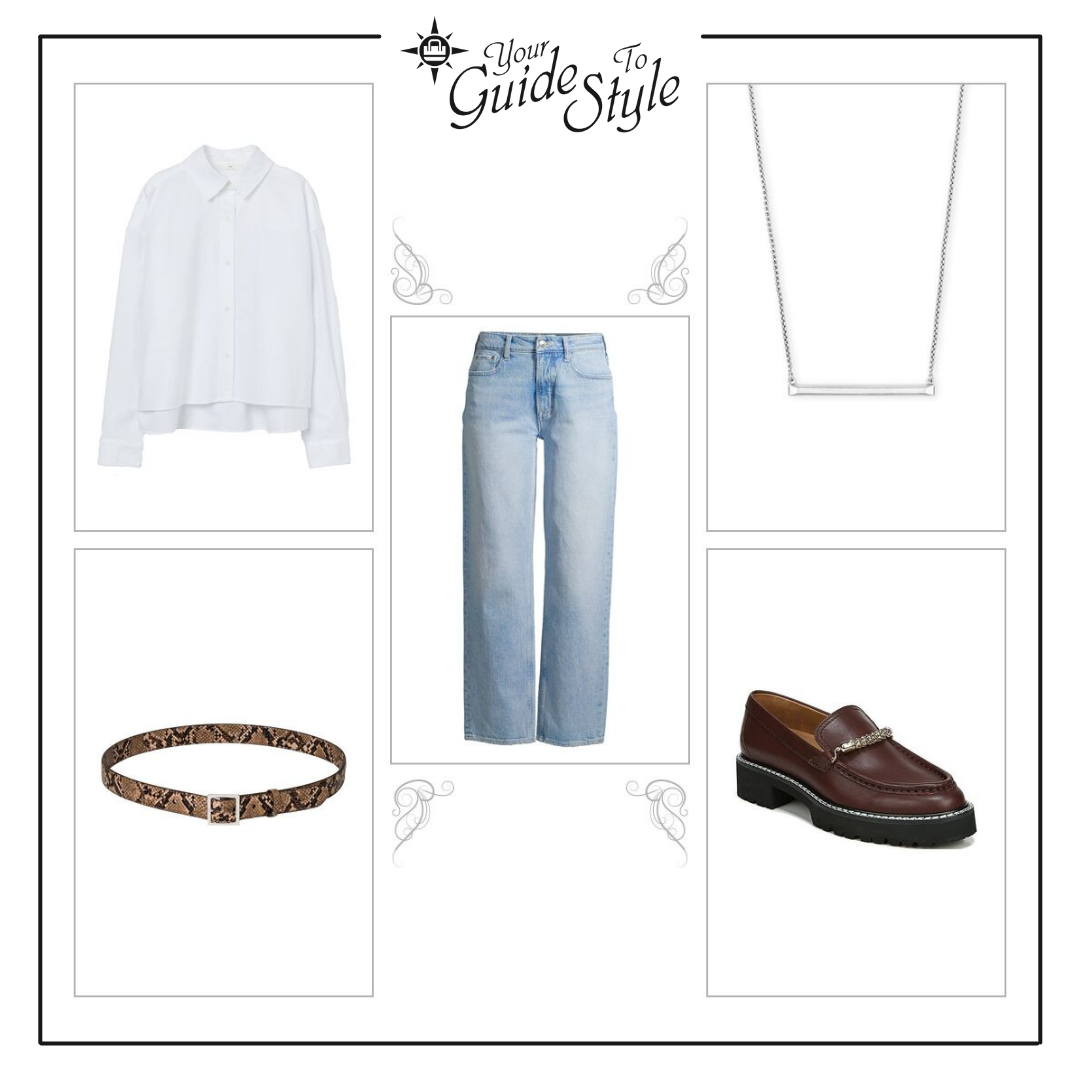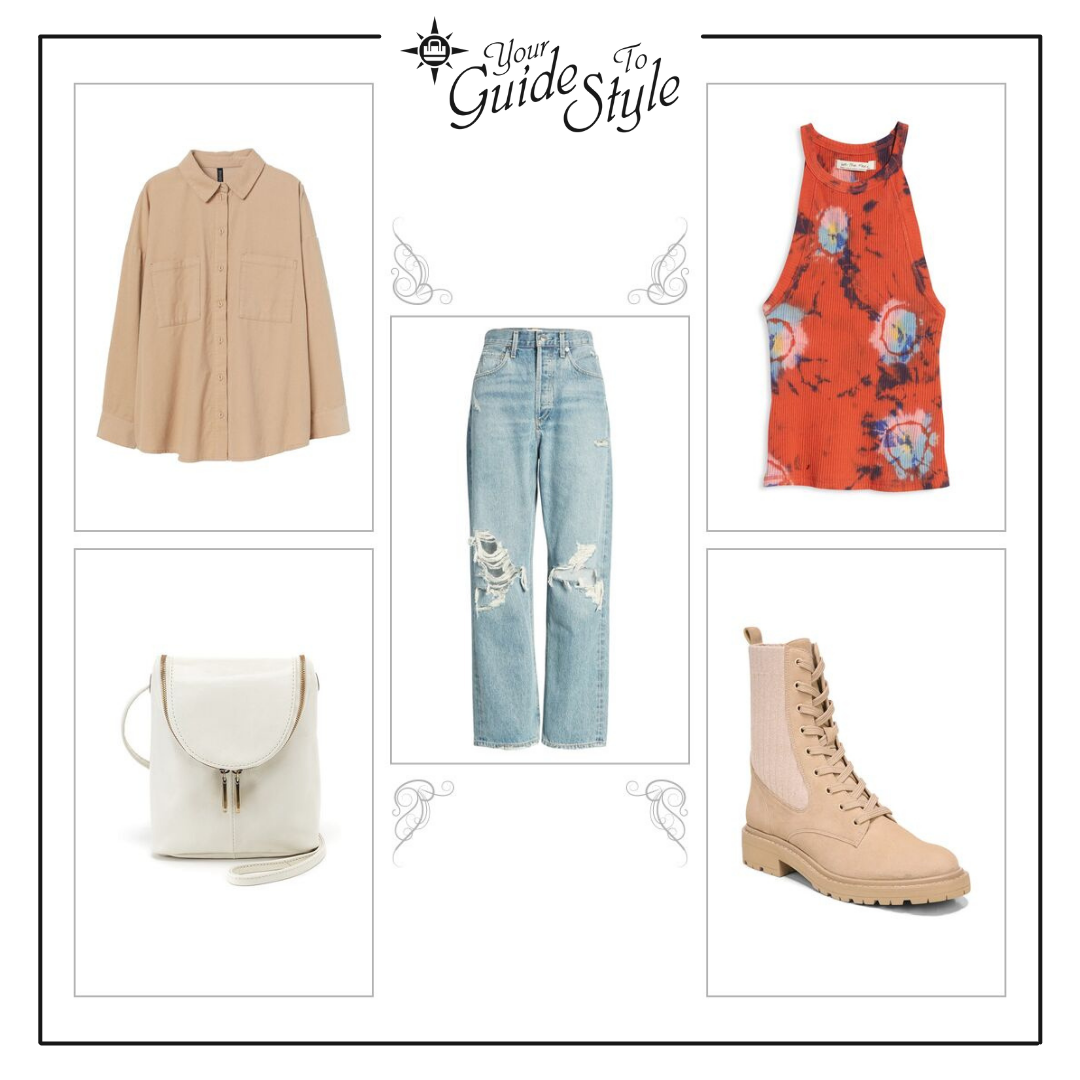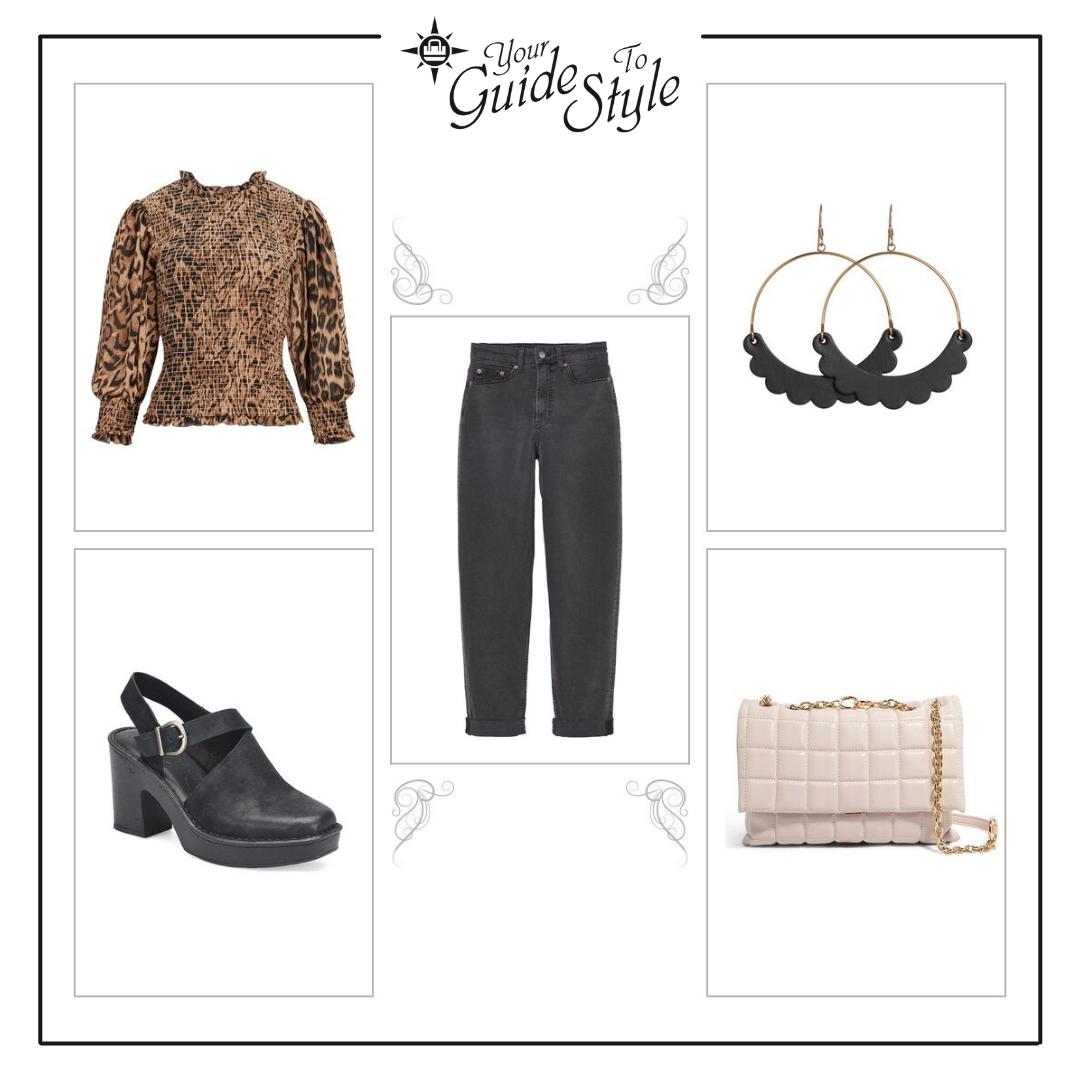 Baggy Fit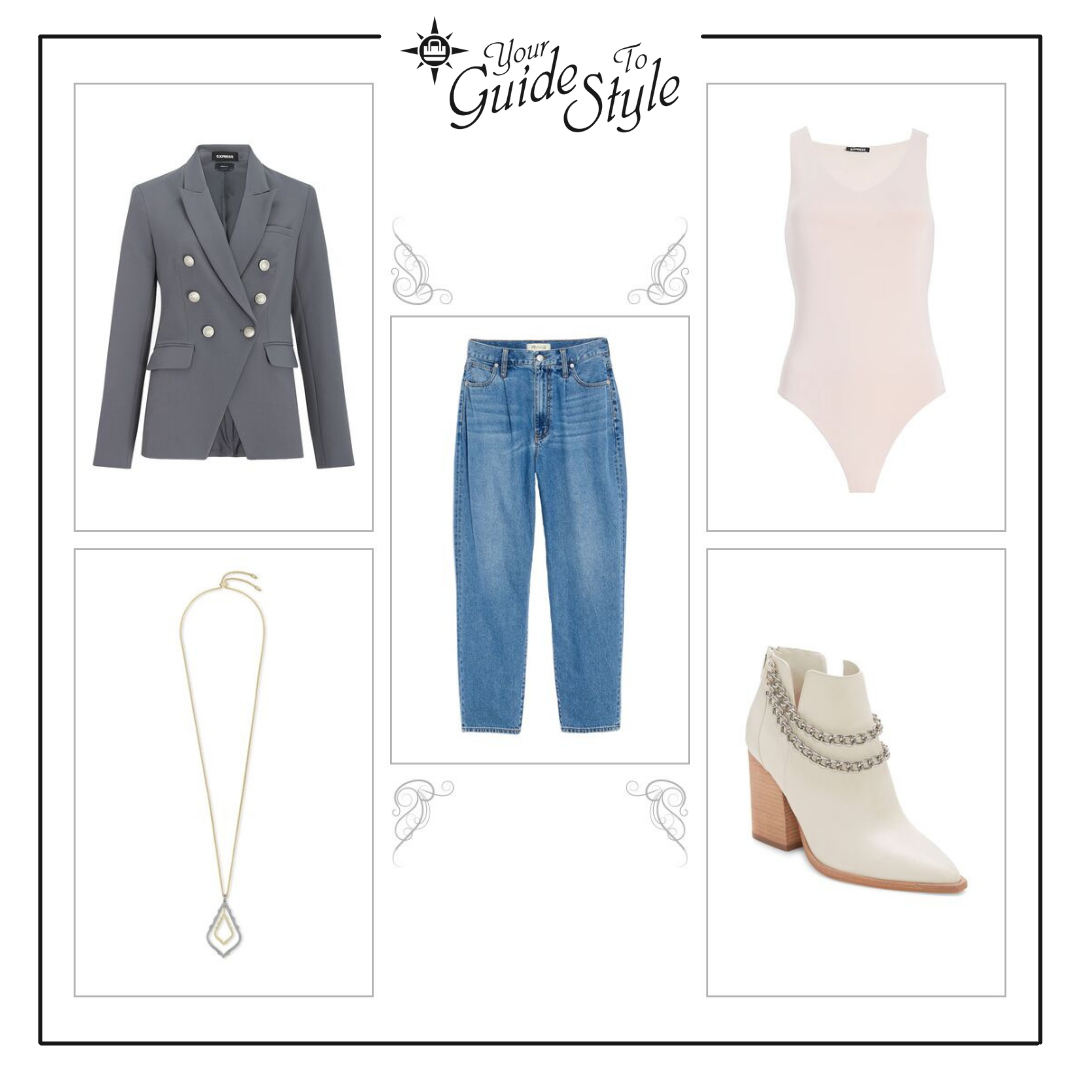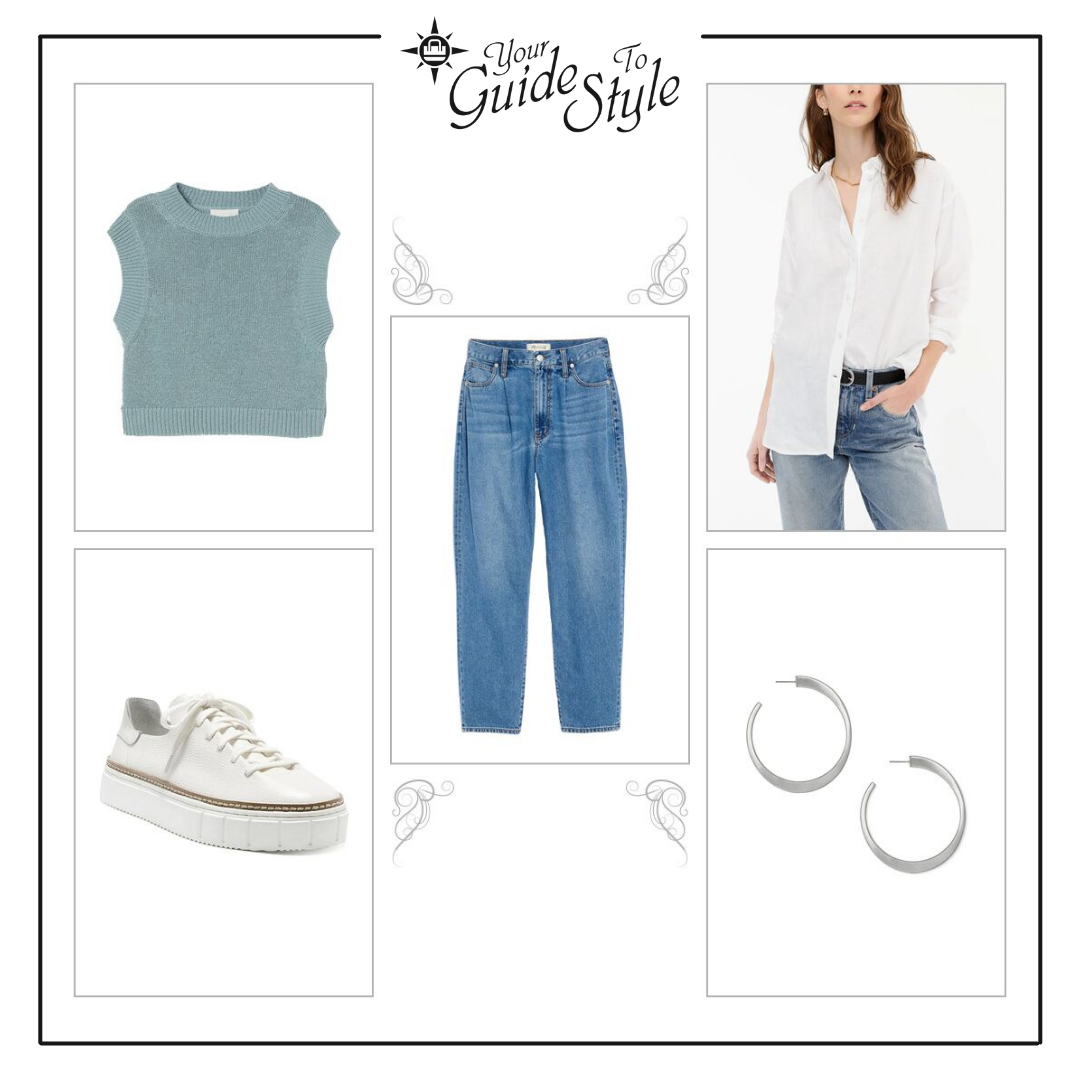 Which outfit is your favorite?  There is such a wide range of styles for relaxed, loose and baggy fits out there so I hope you will be able to find one that works for your wardrobe!
Stylishly Yours,