Hello sweet ladies!  Do you want a surefire way to make a statement?  There are lots of trends that come and go that I never even take a second look at.  The overalls trend for this season called for a second look and evaluation. Needless to say I fell in love!  Overalls are something I wore when I was in college.  They definitely took me on a walk down Nostalgia Lane! Clothing items can have such an emotional connection to us, can't they?  If you say no just think about your wedding dress, what you wore on your first date with your husband, or what you wore when you landed that amazing job! Well, with the nostalgia also comes the opposite.  If you have bad memories with overalls I am terribly sorry and this is probably not a trend for you. For those that love them I hope you will jump on this trendy bandwagon and make some more  great memories with them on!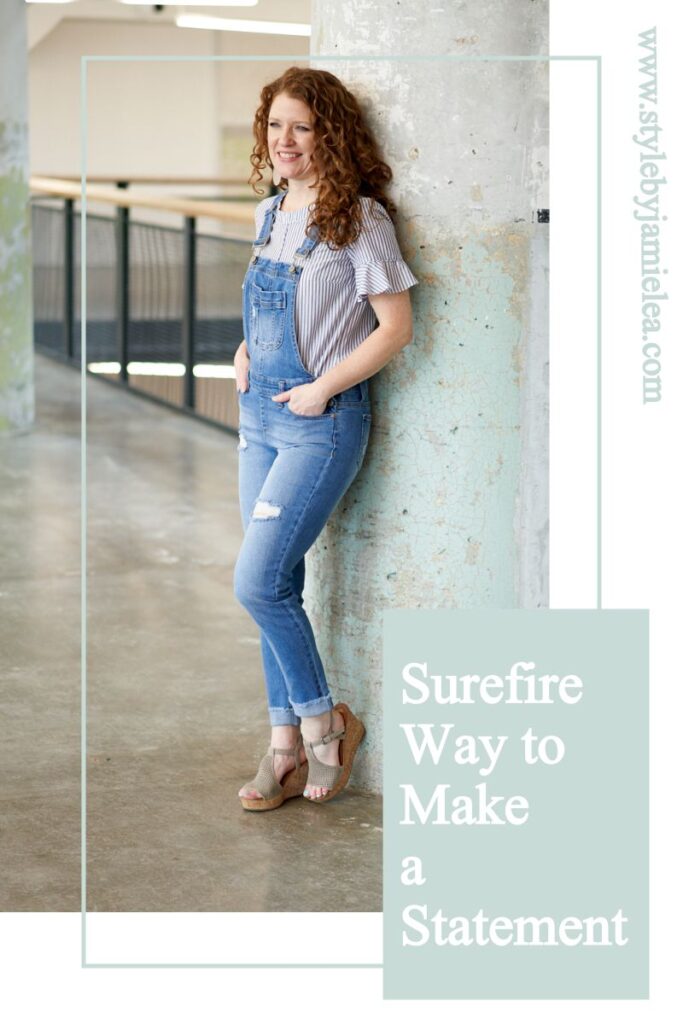 Like any other trend that comes back around years later, overalls have morphed into something even better than before.  Instead of being baggy and  over-sized they are fitted and have skinny legs.  When I tried a pair on I was amazed at how flattering they were compared to their counterpart. I also discovered that you can style them with much more than you could with the baggy version.
There is one important thing I want to mention.  I think overalls can be worn by any age, there is not limit.  Of course they are not for everyone. If they are for you and you're over 40, 50 or even 60 you can do it!   I am in my early forty's and I have to say I felt a little silly at first but that went away very quickly.  They are a perfect match for my personality and I just had to make them work.  The key to making something work is styling it appropriately for your age. Just because the 20 year old's wear them with crop tops does not mean you can't wear overalls. You just have to adjust what you wear with them.  I hope you take some inspiration from these outfits and maybe try something you never thought you could.
Completely Casual
I'll start with my completely casual version with the overalls.  I love a good striped t-shirt and this is the perfect option to put with them.  I added some pretty statement earrings and my favorite rose gold Nike's.  I chose the earrings and the feminine colored Nike's to add some girly style to this potentially tomboyish outfit.  If you don't choose your shoes and accessories well this could quickly become a disaster.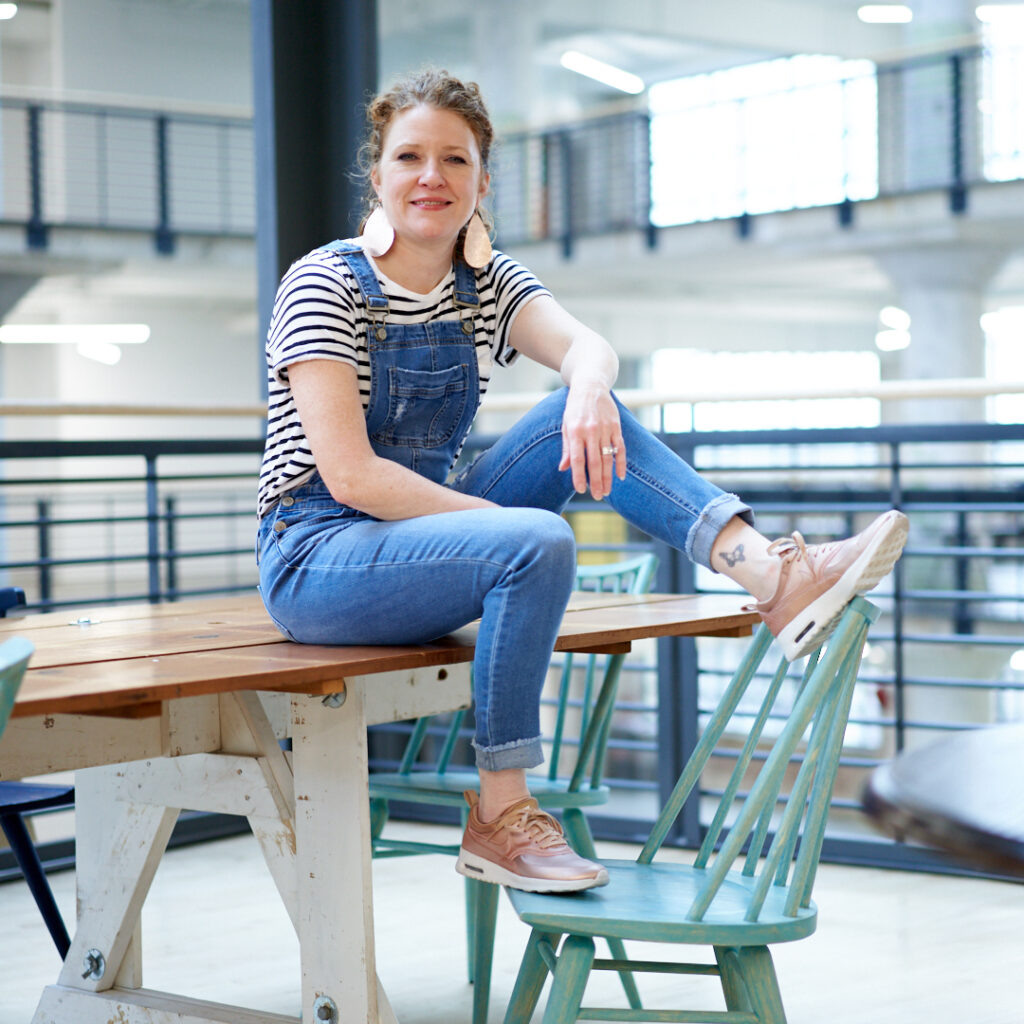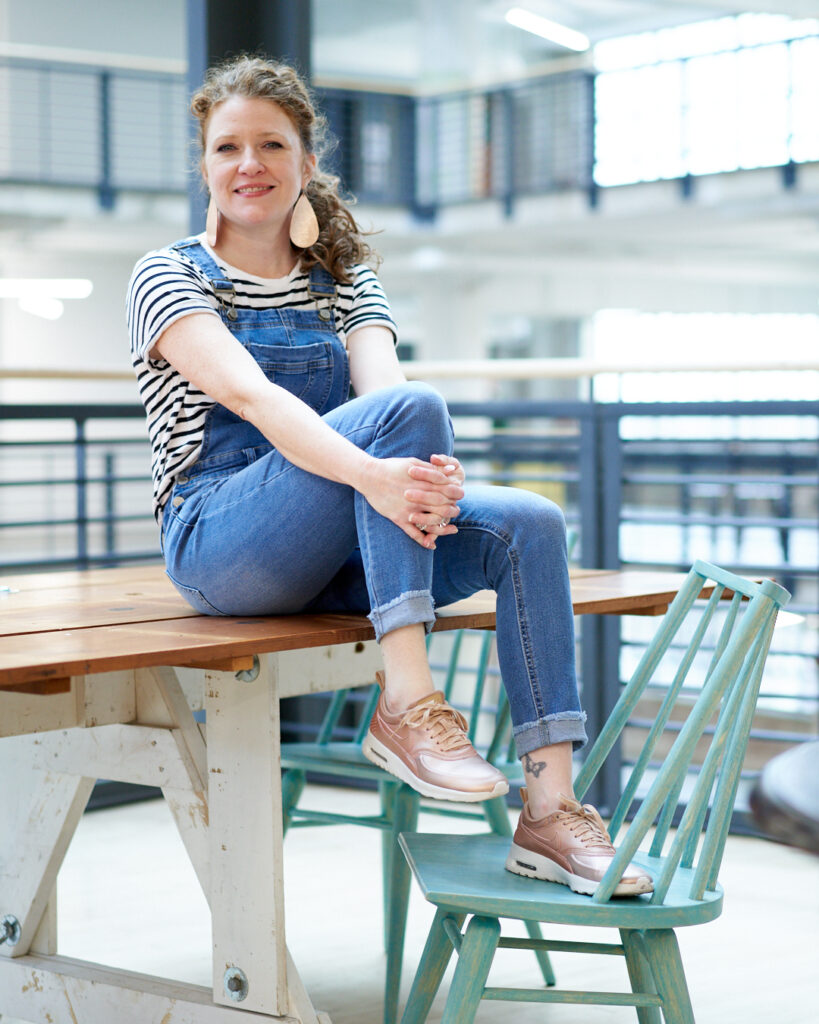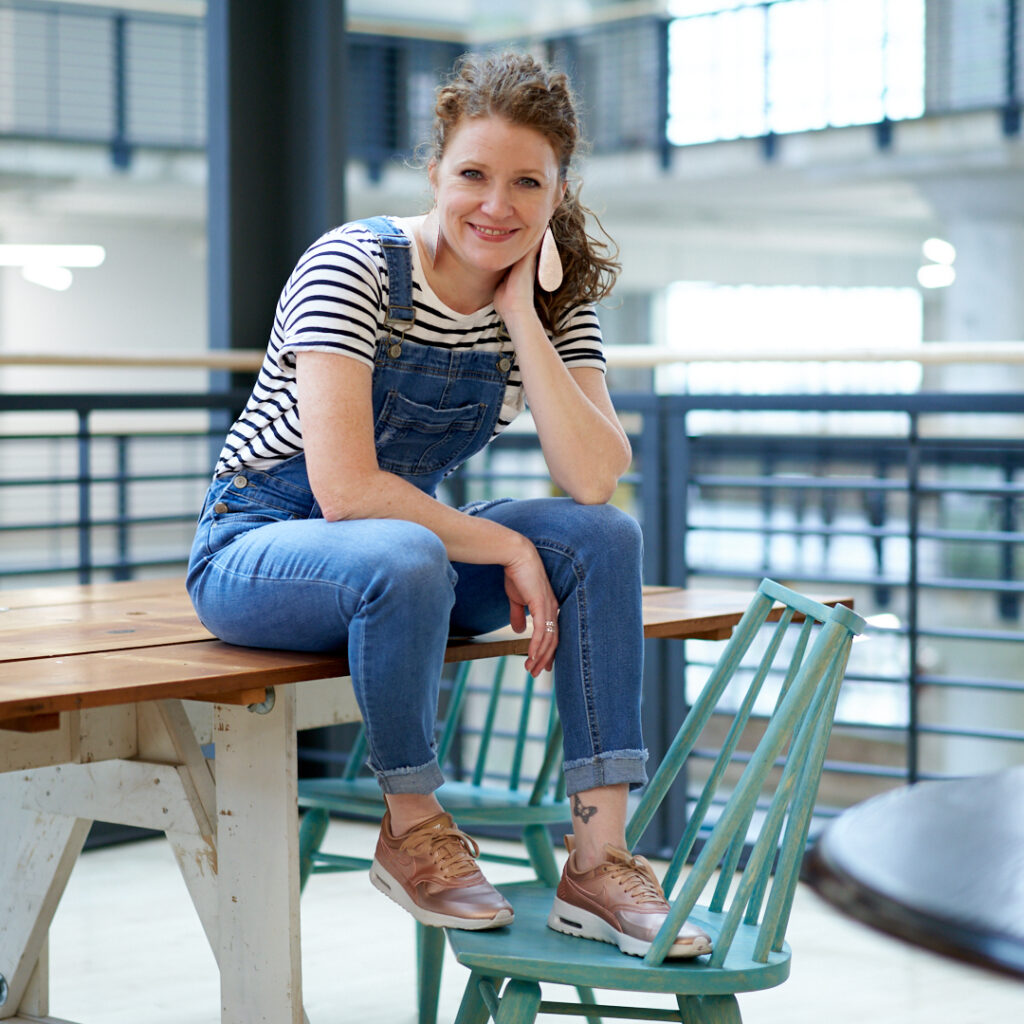 The Perfect Little "Garden Girl" Outfit
I adore this next version because it makes me think of a little girl playing in a garden.  I'm not sure why, but maybe its the cutesy ruffle sleeved blouse.    I think I also feel like a little girl when I wear this one.  Now that is nostalgia, lol! This blouse was something I already had in my closet and honestly had trouble finding things to wear with it.  The overalls were a perfect match!  Again I added some statement earrings and my Franco Sarto Taupe Wedges.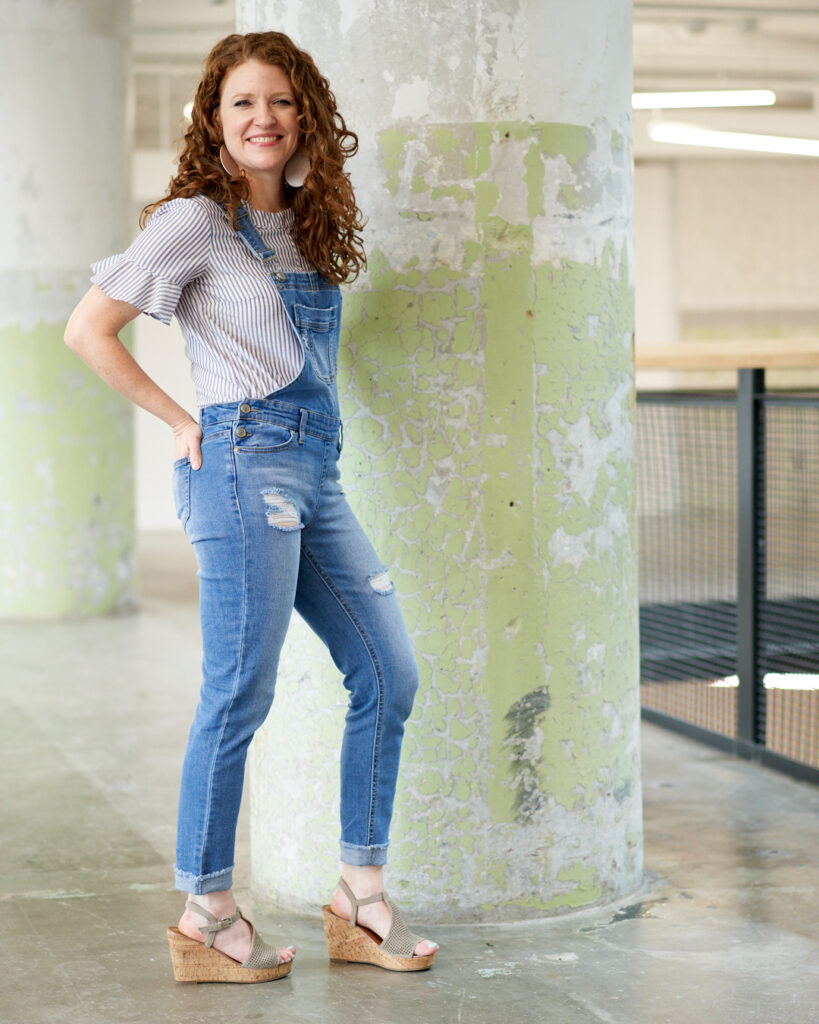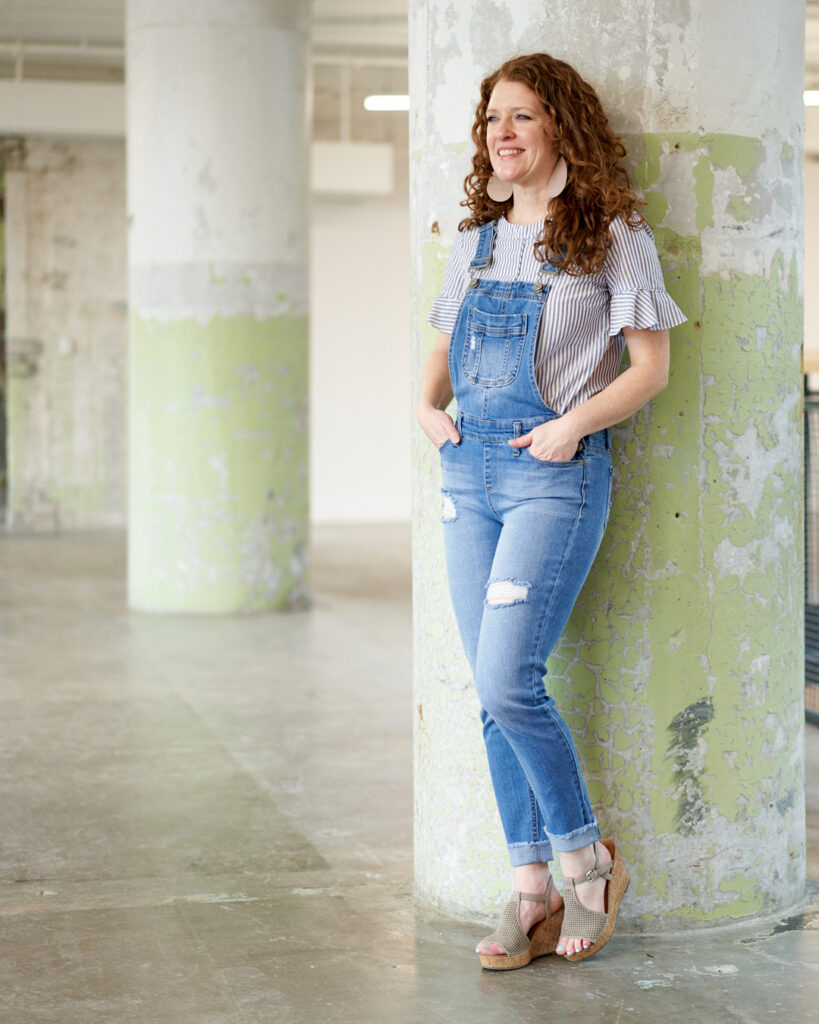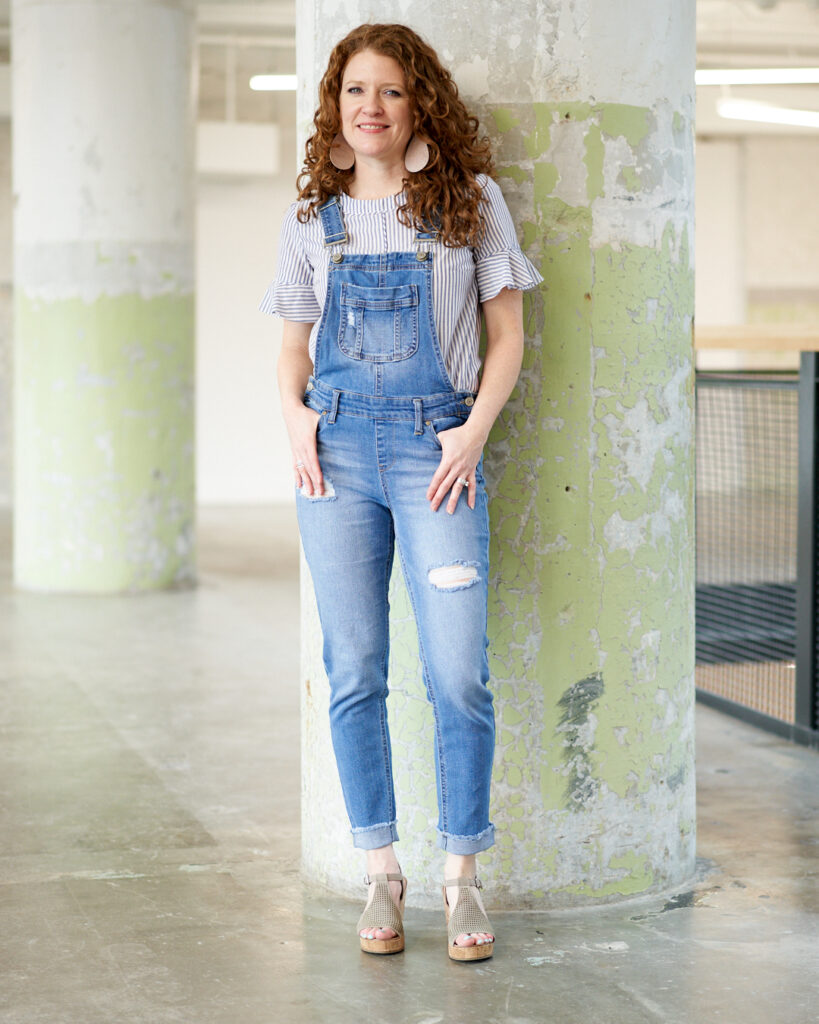 The Ultimate Overalls Outfit
DRUM ROLL Please! This is my absolute favorite overalls outfit!  I love the feminine eyelet blouse paired with the masculine overalls. This is definitely very trendy and you might have to step out of your comfort zone to do it.  For me, it is perfect. I feel like a neutral shoe is best to help keep your focus on the blouse.  The tassel earrings and crushed velvet backpack just added another feminine touch.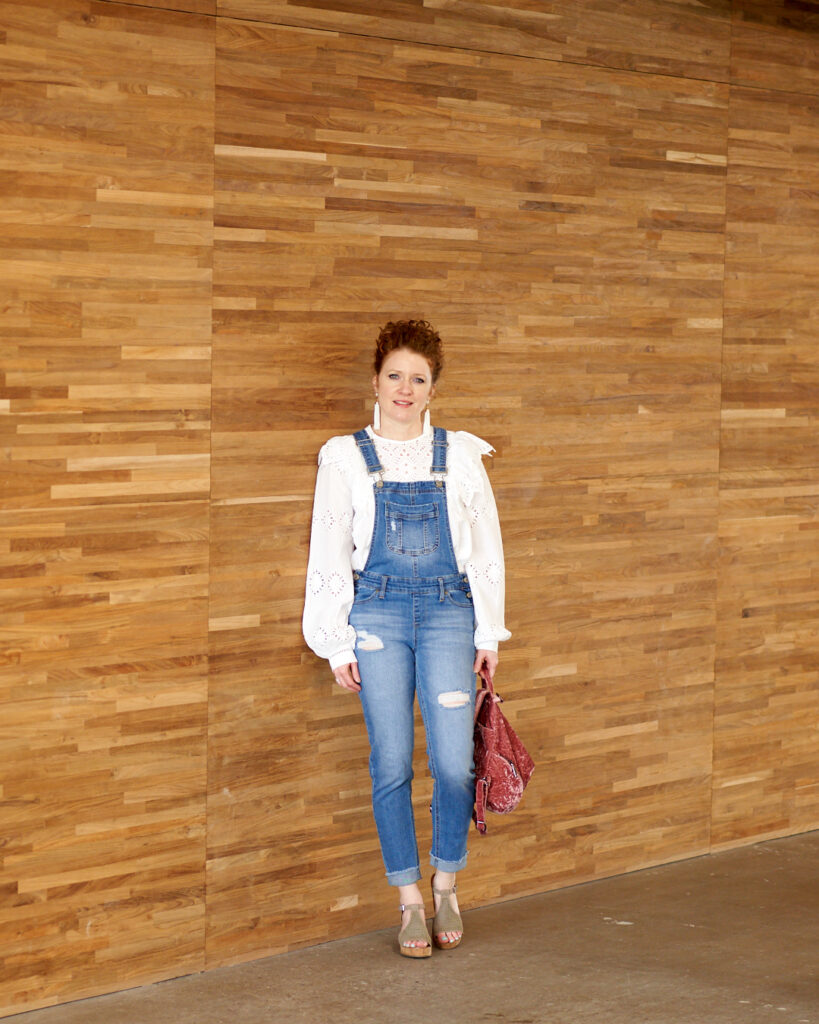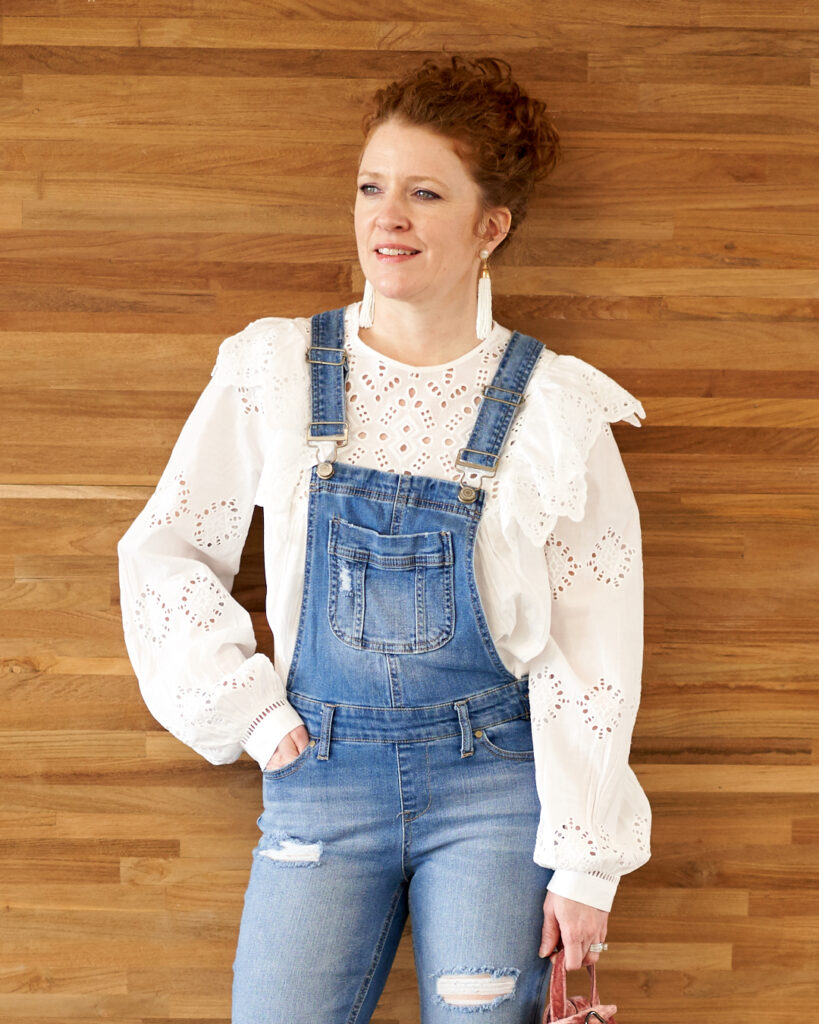 These three outfits will be on repeat for me this Spring and Summer.  I would love to know what you think about this trend and if you have tried it. So if you feel like it, please comment below! Also I would be glad to answer any styling questions you might have and they don't have to be related to this! Thanks for reading and I will be back on Thursday with my Flat Lay to Life-Styled post!
L.O.L – Jamie