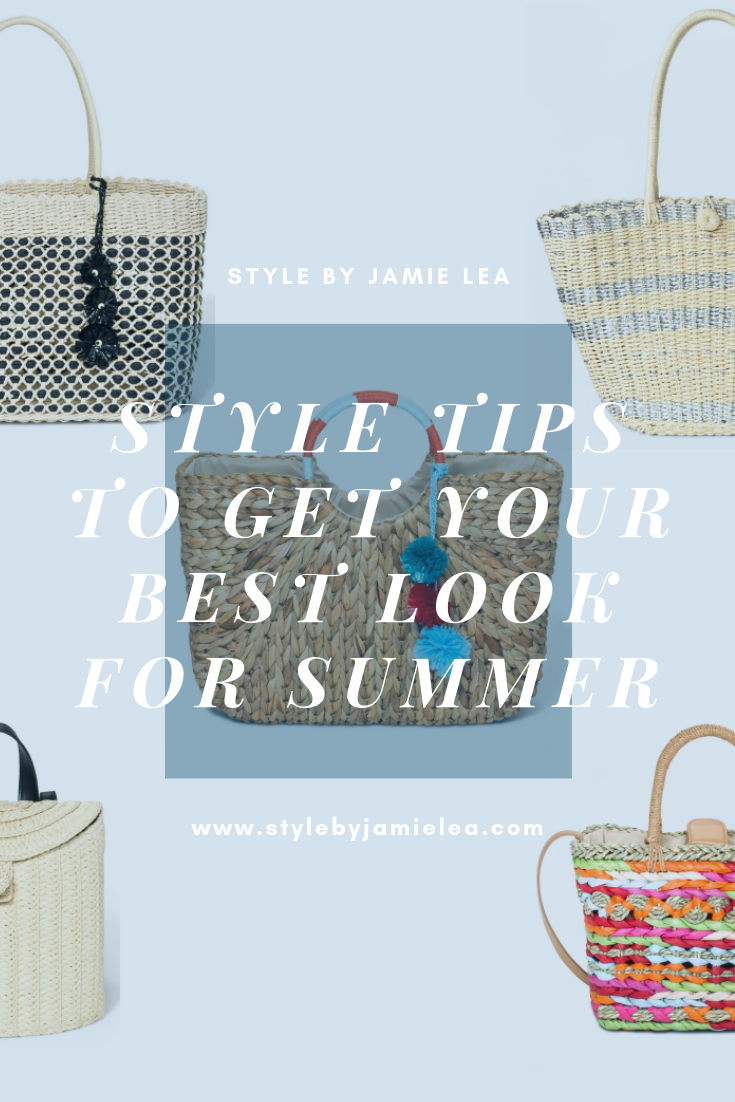 Hey ladies! Summer is right around the corner and I can't believe it!  I feel like Christmas was just here! I actually just put my last Christmas tree back in storage just a few weeks ago! Talk about procrastination right!  Time just goes by wayyyy tooo fast.
Summertime is often a difficult time for all of us because it is so stinkin hot! Yes I live in the South and it is stinkin SWEATY hot! There are lots of different fabrics and styles that will work perfectly for summer and make you feel great despite the heat. Since summer is upon us, I wanted to bring you my style tips to get your best look for summer. Use them all or just pick your favorites!
My Summer Style Tips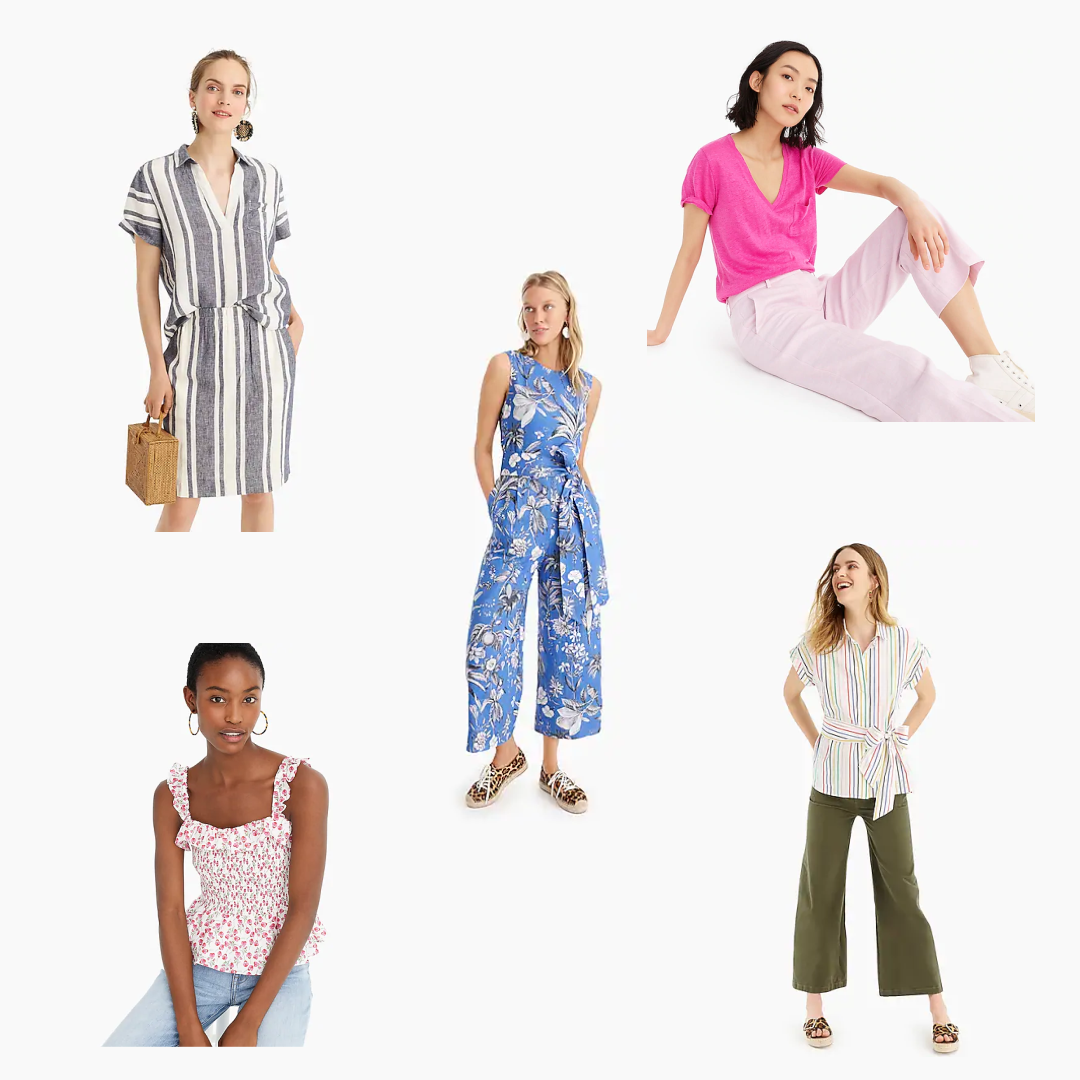 Try to stay away from polyester. Instead wear lighter fabrics like cotton and linen.

I know linen has a bad rap because it wrinkles but honestly so does rayon, viscose, cotton and polyester, which are what most clothing is made out of these days. The cool thing about linen is manufacturers are now blending it with other materials to make it even better!  You can even find it in t-shirts as early as the spring season. It can also be machine washed! 

Pro Tip

: If you do purchase polyester try to find items that are sleeveless and a little bit thinner material.

Instead of black wear white.

White will absorb less heat and help to keep you cool.  I know people fear wearing white because of staining it or because it can be see-through.  If white is lined properly in addition to the proper undergarments you should be fine. Choose materials that are easily washed like cotton or blends of cotton, linen and viscose. I would stay away from dry cleaning only white clothing.

The crop pant is on trend, so take advantage of that.

They are available in a wide range of lengths, styles and materials.  The flowy wide leg is the perfect option for summer because it flows away from the body and will be more comfortable in the heat.  I recommend trying to find a paperbag waist cropped pants that can be dressed up with a blouse or down with a tee! My favorite retailer for a good cropped pant is Madewell. I have linked some for you below.

Get your floral print on!

This is my favorite time of year to add a floral print to my wardrobe. The choices are endless this season.  You will find floral prints on tops, bottoms, jackets, dresses, blazers, shoes, handbags, jewelry and other accessories.  With so many choices there is probably at least one item you would be attracted to and could add to your wardrobe. Even if you did not want the floral print head to toe like on a jumpsuit, you could find a cute tee or blouse.  I have linked some new items that have popped up at some of my favorite retailers below.

Instead of a dress wear shorts or a skirt.

If you wear dresses than there should be no problem with you wearing a skirt or shorts that are the appropriate length. I hear people say all the time they do not wear shorts and to me that is just silly.  They make all kinds of different lengths so finding one that suits you should be a piece of cake.  The same applies to skirts.  You will find miniskirts all the way to maxi skirts so don't shy away from these either.  These options are great for casual wear and can be worn with sandals or sneakers!


Wear a cute wide brimmed hat!

Not only will it protect your face from the sun it will look so darling! Hats are so popular right now and that makes me so happy! It's just another something to add cuteness to your outfit.

Pro Tip

: They are especially cute on a bad hair day or a "I need to wash my hair" day!

Up your hair accessories game.

This is the perfect time for hair scarves, chunky barrettes and scrunchies!  Take advantage of the cuteness! I have long hair so I have taken advantage of all the cute hair accessories like scarves and scrunchies.  Ponytails and top buns are great but are elevated to fabulous when you add a hair scarf or a scrunchie!

Add a straw or beaded bag to your handbag collection!  

This is the only time of year that you will ever be able to wear straw and it be appropriate.  This just screams spring and summer to  me and gives a lovely touch to any outfit.  I am really loving the colored straw bags that are available and  this would add the color you need and the perfect texture for your summer style!

Find a cute water bottle to carry around with you to stay hydrated

!  Believe it or not but water bottles are just as trendy as your hats and scarves. You can also find them just about anywhere!  It is very important to drink half of your weight in ounces of water a day so carry that bottle with you and refill it throughout the day. Your skin and metabolism will thank you for it! Pick a cute one that matches your style and it may just make you want to drink more water!

I hope you agree with all of my suggestions! This makes me so excited to jump into summer and embrace that heat!!  If have a style tip of your own that you use to get your best look for summer I would love to hear what it is in the comments below!
Thanks for reading!