Hey there! I am changing things up a bit today and bringing you a post about an ultrasonic toothbrush. Yes, you read that right and I promise you are going to love this review!  I was excited when Smile Brilliant asked me to review this for them because I have, for several years now, been using the Sonicare ultrasonic toothbrush.  I am a really big fanatic about keeping my teeth clean so this was a great match for me. I can honestly review this for you because I have previous experience using a similar toothbrush. Even though the toothbrush was given to me to review I would not do this if I could not be honest. I will never steer you towards something I do not like myself just for free product.  I have actually turned down collaborations because I didn't believe in their product. This one for me was an easy choice and I can't wait to tell you about it!
My Electric Toothbrush Experience
I absolutely love using an electric toothbrush.  But not all of them are created equal.  The ultrasonic toothbrush is the way to go.  A regular electric toothbrush actually moves the brush in a circular motion around your teeth and an ultrasonic toothbrush just vibrates the brush. This allows for a better and more gentle clean.  I am a religious tooth brusher so I brush my teeth two to three times a day and I floss consistently.  I can honestly say I am 42 years old and have NEVER had a cavity.  Yes, that's right, never.  I have also been using an ultrasonic toothbrush for over 10 years, along with my husband.  It definitely gives the best clean in the most gentle way possible.
Who is Smile Brilliant
I think it is important to tell you about the company Smile Brilliant. They started out as a family owned company that produced products to help whiten your teeth at home.  They are now one of the largest direct-to-consumer brands in their industry. They are expanding into complete oral care because they believe in the better oral care straight to your doorstep! This type of business model takes out the middleman and allows them to provide great quality products at a fraction of the cost.
Features of the cariPRO Toothbrush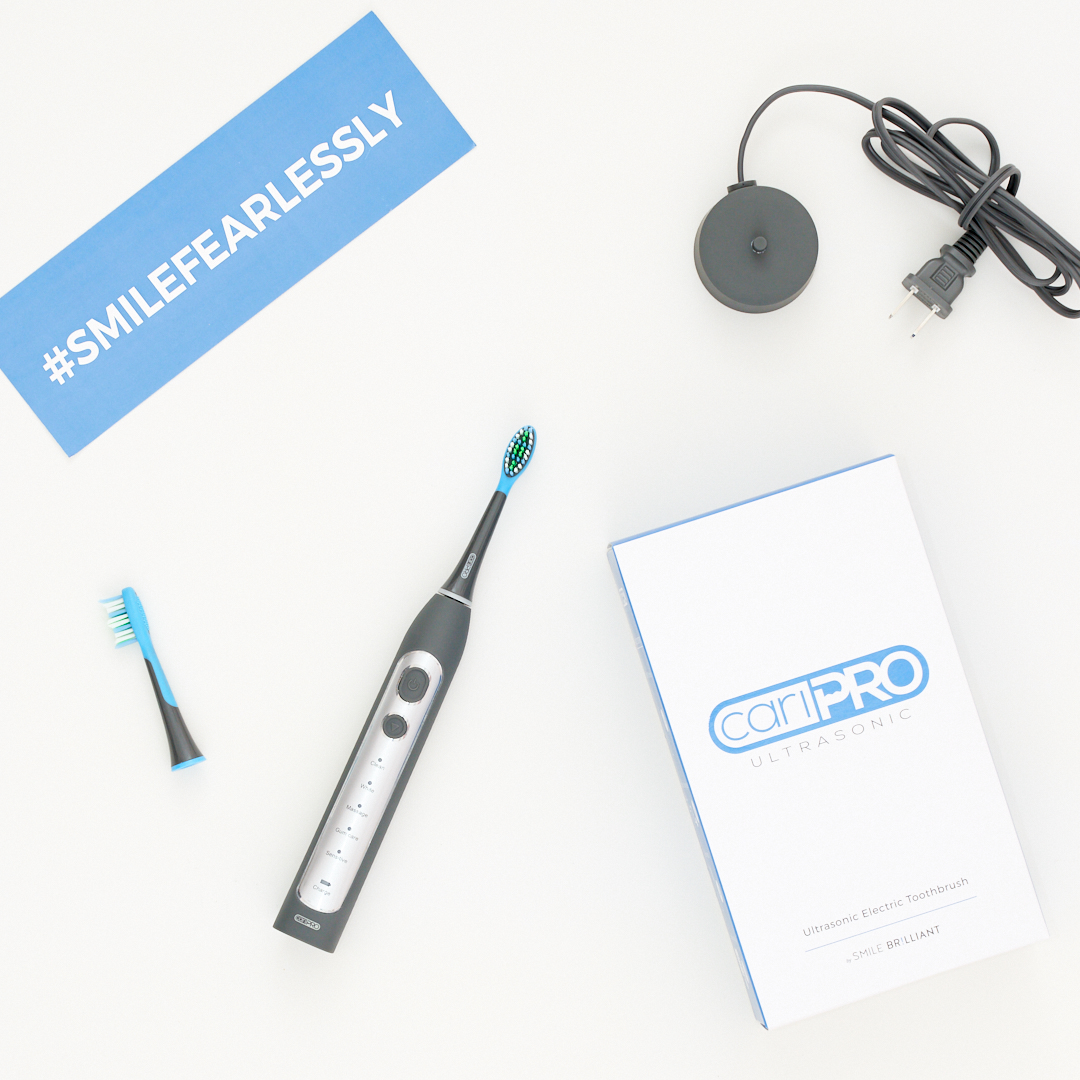 This cariPRO ultrasonic toothbrush is awesome! There are 5 modes on the toothbrush to choose from.  They are: clean, white, massage, gum care and sensitive. The massage and gum care are meant to be paired with one of the clean, white or sensitive modes.  My favorite is the white mode paired with the massage mode. The white mode keeps your teeth whiter and the massage mode is a gentle mode that stimulates the gum line.
If you have sensitive teeth you will love the sensitive mode because it is toned down a bit on the vibrations.  If the clean mode is too aggressive for you than this would be what you would choose. I do not have a problem with very sensitive teeth so the clean and white mode are perfect for me.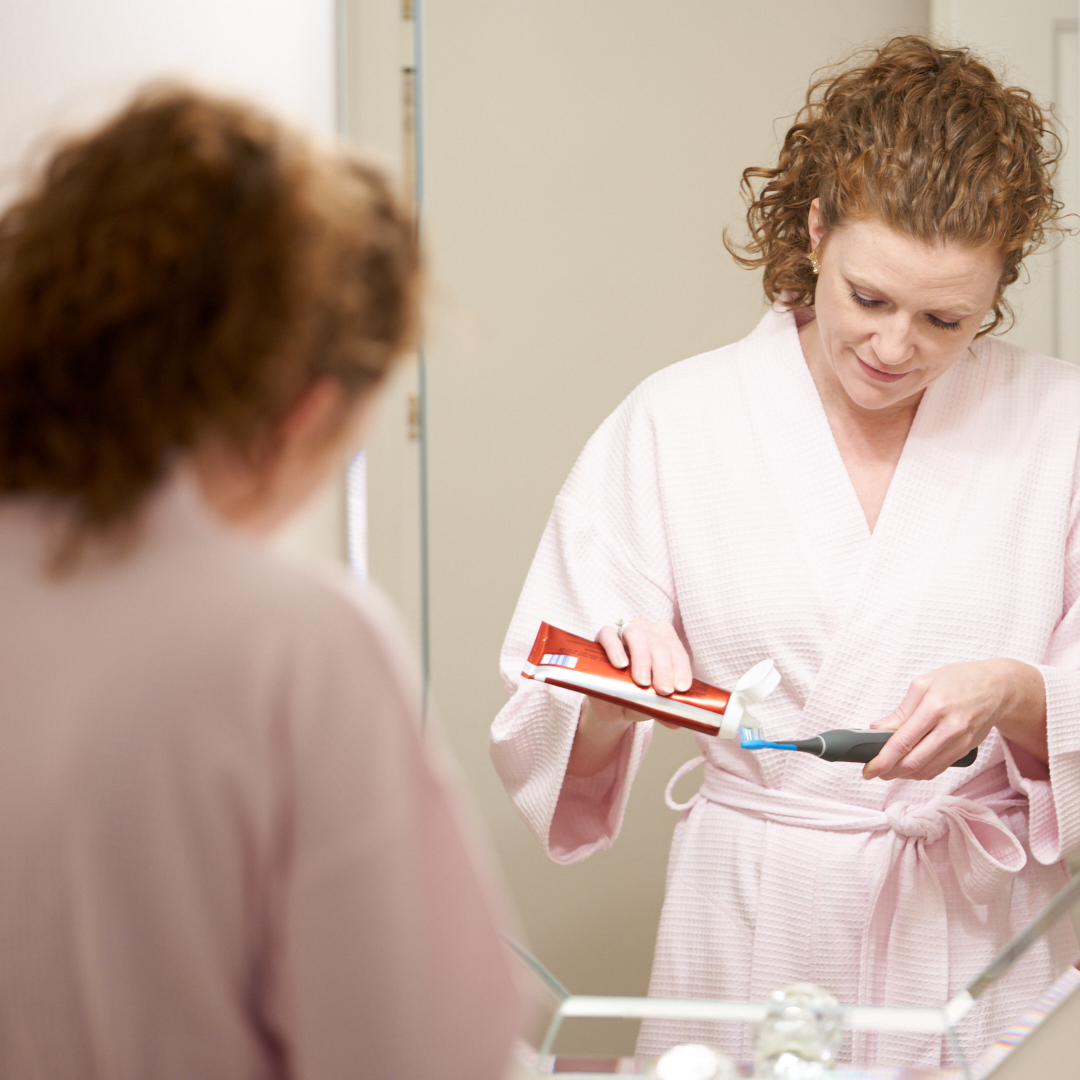 Each mode you choose takes you through a 2 minute cleaning process. The two minute cleaning cycle is broken up into 30 second increments. Each 30 second increment is meant for a different quadrant of the mouth. There are four quadrants of your mouth; top left, top right, bottom left and bottom right. This makes brushing so much easier and ensures you get all areas of the mouth clean.
The brush head is a great size and covers a good amount of the surface area of the teeth. The bristles are soft and gentle on the teeth as well.  The brush head also has a gum scraper on the back of it that works very well to clean the tongue and help freshen breath. You will receive brush heads in your package depending on which one you choose.  You can also order replacement heads separately here.
My Favorite Features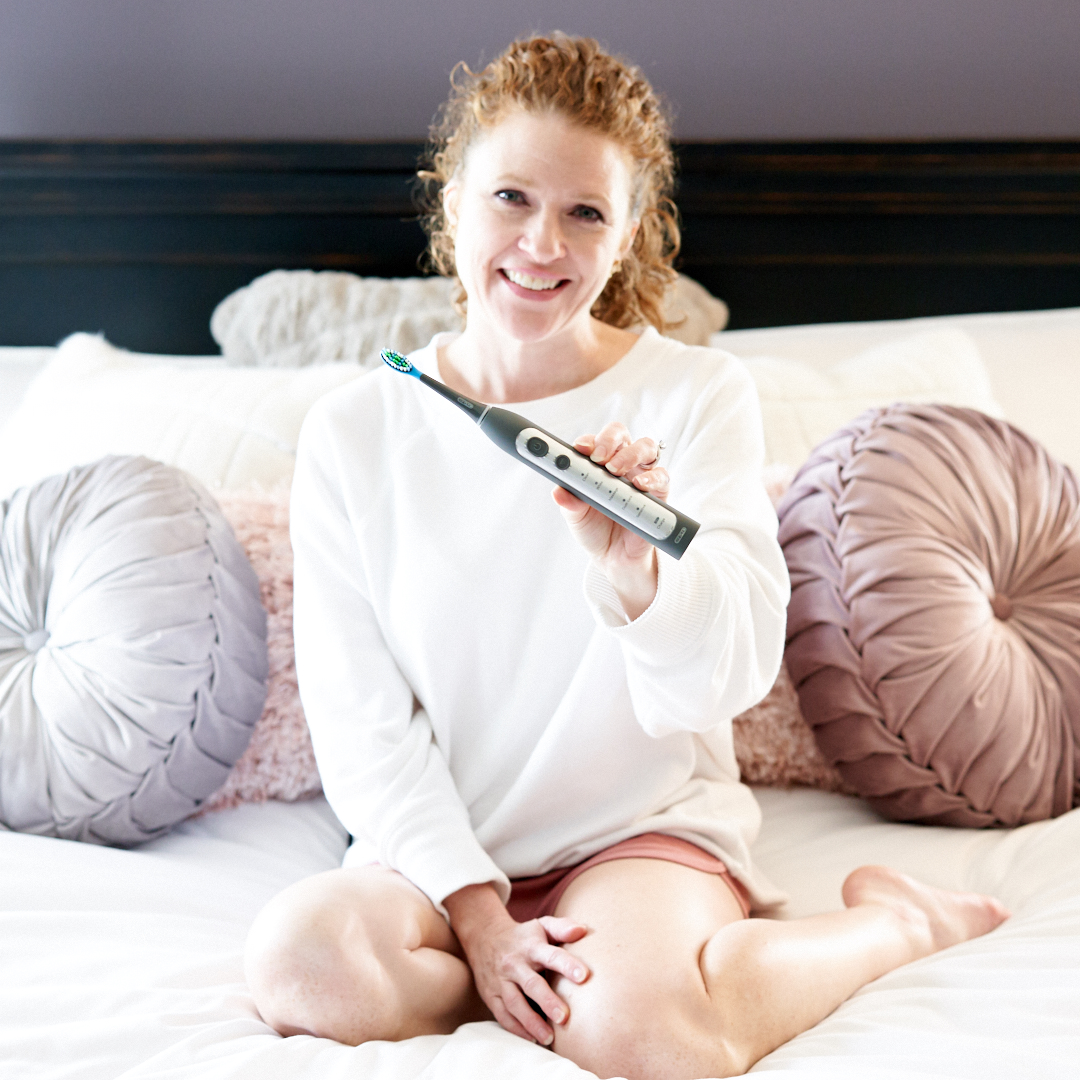 I have used the toothbrush for a couple of weeks and I really like it.  Here is a list of my favorite features of the Smile Brilliant cariPRO ultrasonic toothbrush. I could not help but compare it to the Sonicare since that is all I have used for the past several years.
It is very lightweight in your hand.  It is lighter than my Sonicare toothbrush so I feel like I have to grip it less and therefore am putting less pressure on my teeth.
The toothbrush head is a little bit of a larger size than a regular toothbrush and I love that about it! I feel like I get better coverage without having to move it around so much.
The tongue scraper is a great feature that does not come on a lot of other toothbrushes. This helps get rid of bacteria that builds up on the tongue and causes bad breath.  I use this every time I brush my teeth!
There is a separate button underneath the on/off button that is used to change the mode on the toothbrush.  With my Sonicare toothbrush I have to use the same button to change the mode as I do to turn it on/off. For the Sonicare you can only change the mode after you have already turned it on. With capriPRO you can change it at any time; before or after you turn it on.
The cariPRo ultrasonic toothbrush cost a lot less for the same features of other brands.
You are provided with a two year FULL warranty for manufacturers defects. Other brands like Sonicare only provide you with a 2 year limited warranty.  Smile Brilliant also gives you 60 days to return the cariPRO toothbrush if you are not fully satisfied.
They will ship it to you for FREE!
Overall, this is the perfect purchase for keeping those pearly whites clean and shining bright every single day! The price for the toothbrush is outstanding when you compare it to other brands.   I would highly recommend this to anyone and will be using this myself.  My husband has also loved it and will be using it as well. With the two year full warranty I am also confident if I have an issue with it they will take care of me.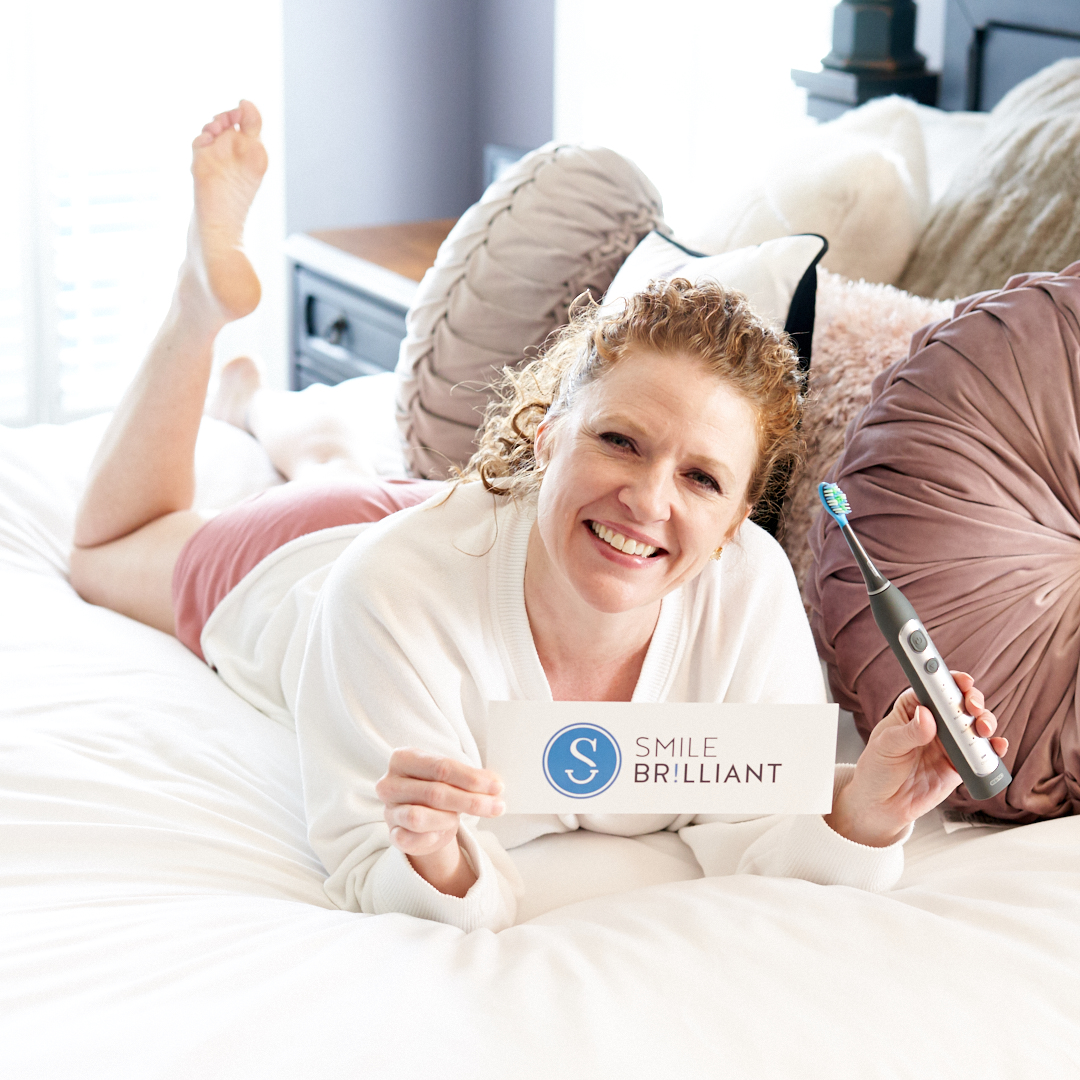 If you would like to order the Smile Brilliant cariPRO ultrasonic toothbrush they will give you a 20% discount by using the code jamielea20 at checkout! If you have never used an electric toothbrush this is definitely worth a try. It will help you achieve a better clean in a more controlled and gentle way!
Thanks for reading!