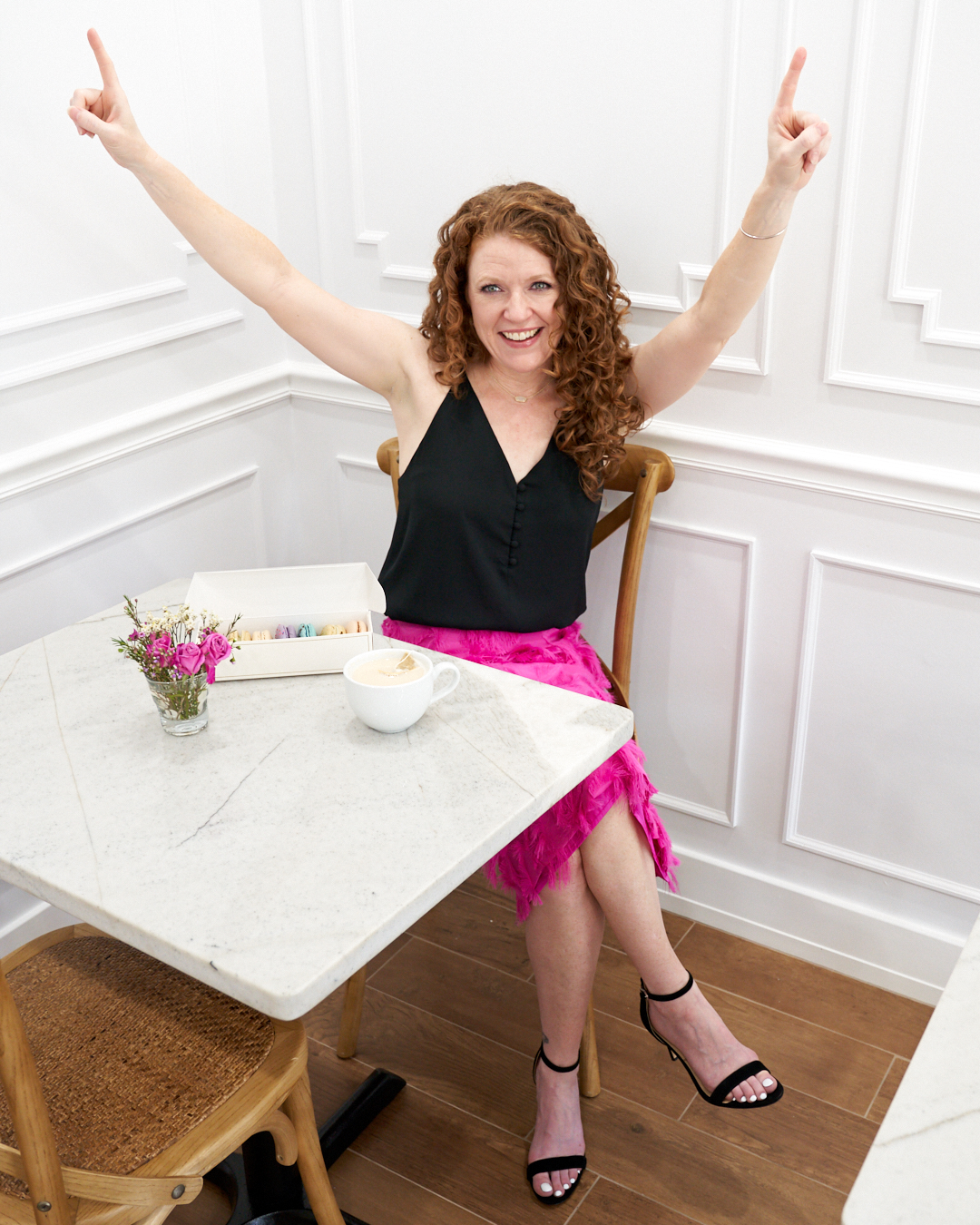 Happy One Year!
Hey ladies! Happy Anniversary to Style by Jamie Lea blog! YAY! It was around this time last year that I seriously hunkered down and started my blog.  I had really started it the year before but did not keep up with it consistently.  Since last August I have been super consistent and posting on the blog twice a week!!!!  It is a very large accomplishment for me and I wanted to share my journey with you.  There is a story of what got me here and where I am going, so I hope you will follow along!
I had the opportunity to visit 17 Berkshire here in Memphis and thought it was the perfect backdrop for my outfit. I chose this outfit because it represents the colors of Style by Jamie Lea. They are hot pink, black and white!  Pink has been my favorite color all my life. I just think it is so pretty and it makes me feel pretty when I wear it.  I purchased this skirt from H&M and thought it was just perfect for the occasion.  I also love the fact that the pattern is peacock feathers and it's textured with fringe! I can't wait to style it in the fall with booties and a blazer!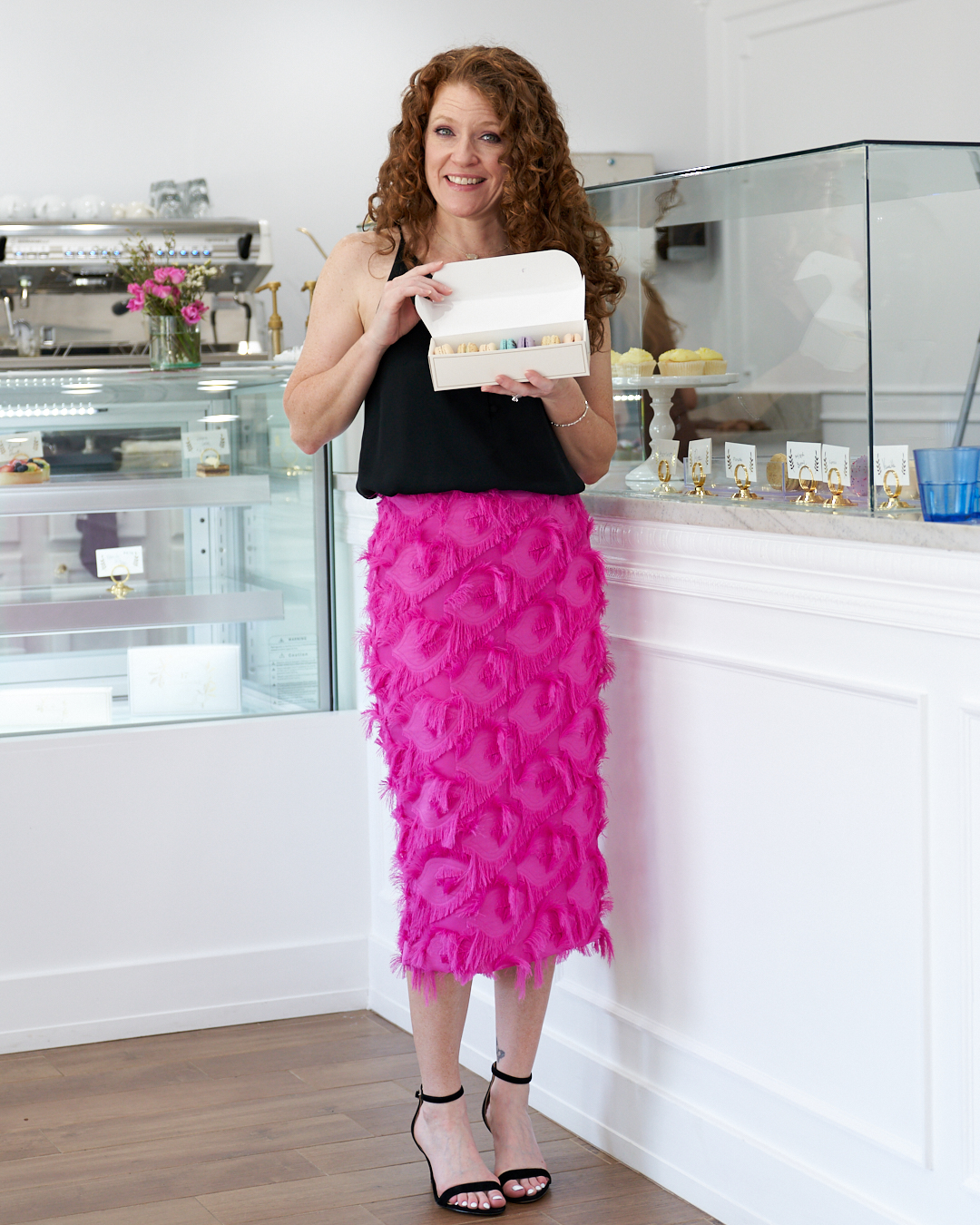 Thank You's
I just have to say some thank you's before I start telling my story.  The most important person that I want to thank is my husband Steven. He is so special I want to give him a whole paragraph of praise! I owe him everything! He has been my biggest supporter and cheerleader. If it was not for him I would not be doing this and I mean that with all my heart. Every moment he has spent taking my pictures, buying my clothing and providing all my equipment is why I have the ability to do this. Most successful people had someone who sacrificed for them along the way.  He has definitely sacrificed a lot of his time and money just for me!  I am so grateful!
The other thank you's are to those of you who have subscribed to my blog, read my posts and follow me on Instagram and LIKETOKNOWIT.  I also want to thank those of you who have hired me as your Style Consultant.  You all have been such a blessing to me by allowing me to do what I love! Lastly, to all my fellow blogger babes out there that run the race with me day in and day out and share your advice, encouragement, accomplishments and disappointments with me! Thank you all from the bottom of my heart!
My Little Story
What started me on this journey?  Well, I decided to do this blog because helping women find confidence in who they are by loving how they look is my passion and purpose in life.  Now, I know I am not the greatest writer but I have lots of fashion information to share with you and this is the best way to reach a large audience. I have spent so many years working in contemporary retail and just felt like I was doing a disservice by letting that go to waste.
When the stores I managed closed their doors 3 years ago I was at a loss of what to do with my life. Corporate retail was not something I wanted to do.  I took a job at Eclectic Eye, an optical shop and doctors office, as soon as the stores closed and became a certified Optician. Style by Jamie Lea also started at this time as a side business helping a few women I knew from my retail days.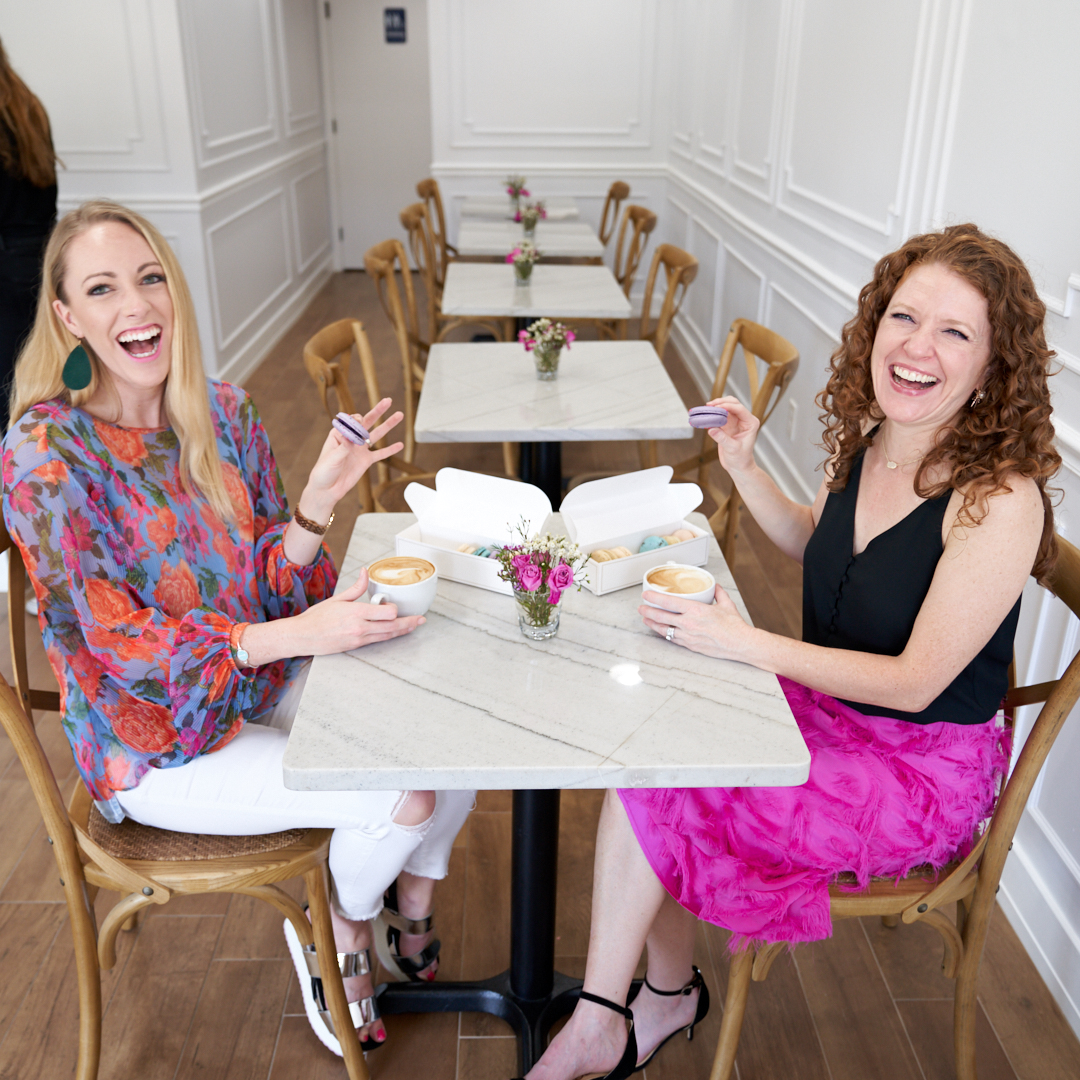 I do believe that I took the job at Eclectic Eye by mistake out of fear.  Sometimes fear of the unknown makes us do silly things.  But in saying that, God brings good out of everything.  I learned so much working there and met one of my best blogging buddies ever, Erika of Beaut Optician. We have basically taken this journey together and have spent the last year helping each other discover who we are and how to do what we do. I am so thankful I had her to get me through this year!  This journey is one of the hardest things I have ever done.  It seems so glamorous and simple to others but it really takes SO MUCH WORK! I work more now than I ever have. BUT I LOVE IT, so I will do whatever it takes.
You may not know that I also am a personal shopper.  I call myself a Style Consultant because I will do more than just shop for you.  I will clean out your closet, take you shopping and create outfits online in your OWN online Dressing Room curated just for you.  What woman would not want to wake up everyday and have her personal shoppers outfit recommendation on her phone, computer or tablet to tell her what to wear! It is really fabulous actually and something I hope to open up as a low monthly subscription to the rest of the world very soon!  I have dreamt about doing this for years! My desire is to help the average woman that can't afford a stylist to actually have one! My greatest desire is for every women to love the way she looks and have confidence in who she is. The best start of good self confidence is to feel great about yourself and to love how you look.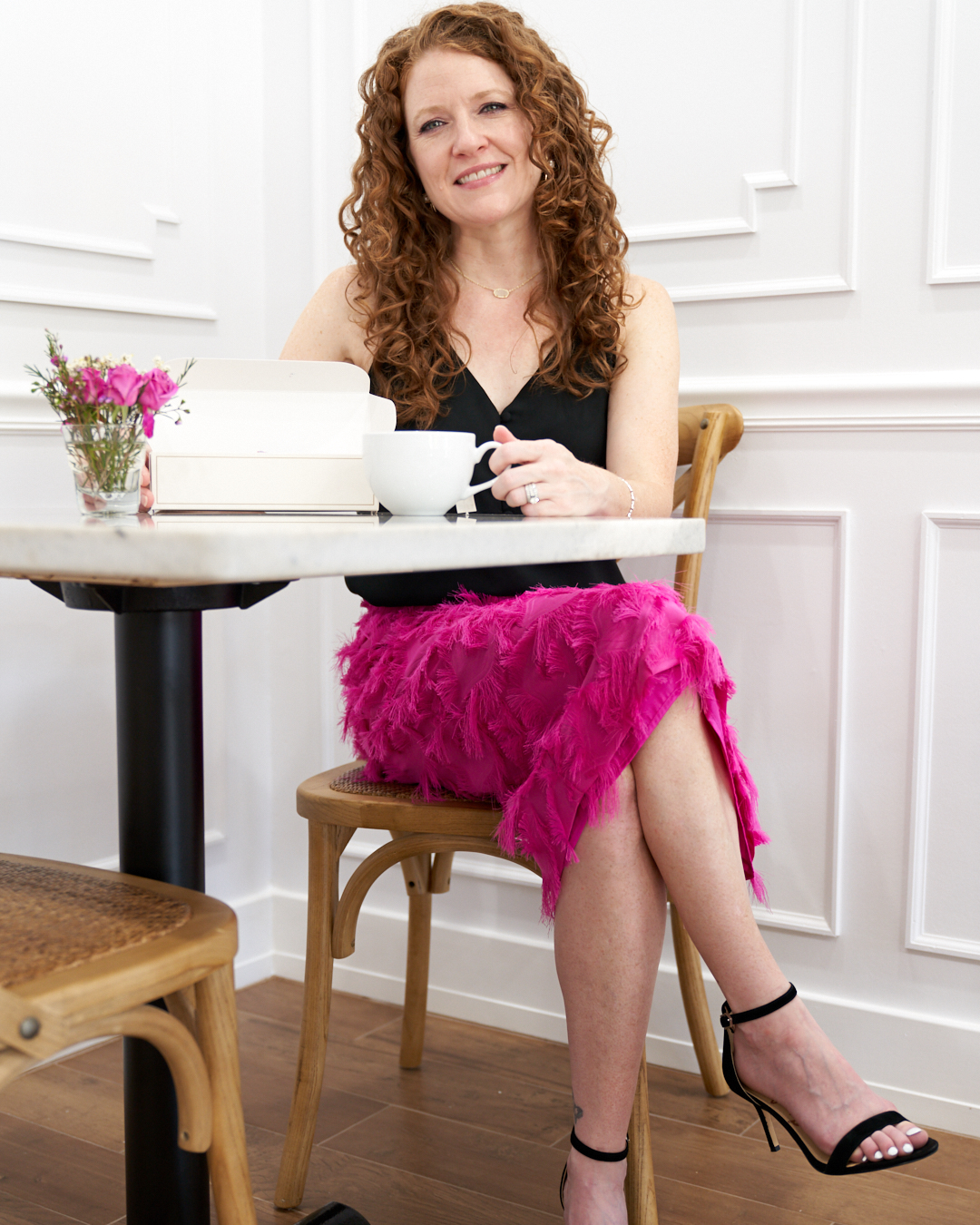 Some Things About Me
I try to keep my personal life separate from my business so you guys probably do not know a lot about me.  To celebrate I thought I would share some fun facts about myself with you.
I LOVE DOGS. I do not have any animals right now but will hopefully have a dog again one day. Right now is just not a good time for that in my life. My husband tells me my dogs are the best taken care of dogs in the world and that's the way I want it to be. This of course takes time and lots of love and care.
I have had a giraffe lick my face! I love all animals, not just dogs and got the opportunity on a mission trip to Africa to feed some giraffes.  I gave him the food from my mouth and it was a very scary experience that turned out just fine. I just had the thickest saliva you have ever seen in your life on my face! I am sad because the picture of it ended up with an old boyfriend and I never got it back.
I have red hair, hazel green eyes and I'm pigeon toed, left handed and very clumsy.  I got all the recessive jeans wouldn't you say!
I was born loving PINK! My bedroom as a little girl was all pink. Pink walls and pink bedding. I have never grown out of it and never will.
I can never get phrases right.  My husband's favorite one is when I said to him, "I love it when the leaves loose their trees".   Why I don't get them right is a mystery to both of us!  I really don't do it on purpose. I guess it is part of my lefty brain.
I am a very straight and to the point kind of person.  I don't like to beat around the bush or lie about stuff so I will just tell you like it is.
There is no food I like more than pizza, hamburgers, chocolate and lattes. My favorite nights include a movie and at least two of these things!
My dream is to live on a farm with a pretty house like Joanna Gaines and have lots of goats, cows, dogs and chickens.
The one place I would like to travel in the world is Hawaii and I hope to get to do that soon.
I can not stand to do laundry or wash dishes! I would rather do anything else than these two things.
Thank you so much for taking the time to read this! I would love for you to leave me a message below! I hope to make this next year better than the first and you can help out with my journey by following me on the LIKETOKNOWIT app, Instagram and subscribing to my blog.  If you are interested in the subscription please let me know and I will add you to the list to contact when I am ready to launch and I can make you a beta tester! Hope you enjoyed this!
Lots of love and thanks!