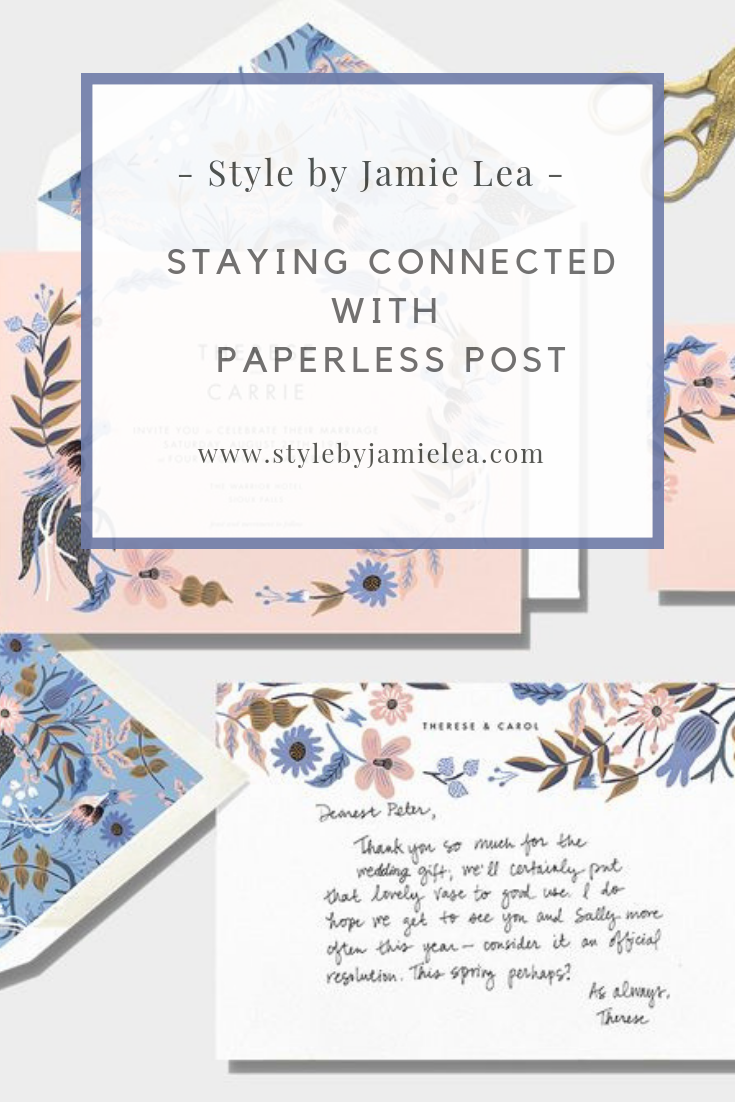 Hey! Are you the type of person that loves to give greeting cards and throw parties? I grew up in a family that always gave greeting cards for birthdays, holidays and just because.  Times are changing and there are more ways than purchasing a greeting card off the shelf to stay connected with your loved ones.  I want to tell you about Paperless Post today which is an online company that provides a way for you to send your greetings and invites via email.
I feel like greeting cards purchased off the shelf are becoming a thing of the past. The selections on the shelves at places like Walgreens, Target and Walmart are uninspiring and are expensive.  Invitations to parties are essentially the same; cost is high and the effort to send them out by mail is even higher.
Paperless Post provides an easy, customizable and stress free  means to send out fun greeting cards and invitations without breaking the bank. I recently tried them out by sending a greeting card to my friend Erika of Beautoptician.  She recently moved and started a new full time job and I wanted to send her a greeting just to say Hello! My experience and thoughts are below!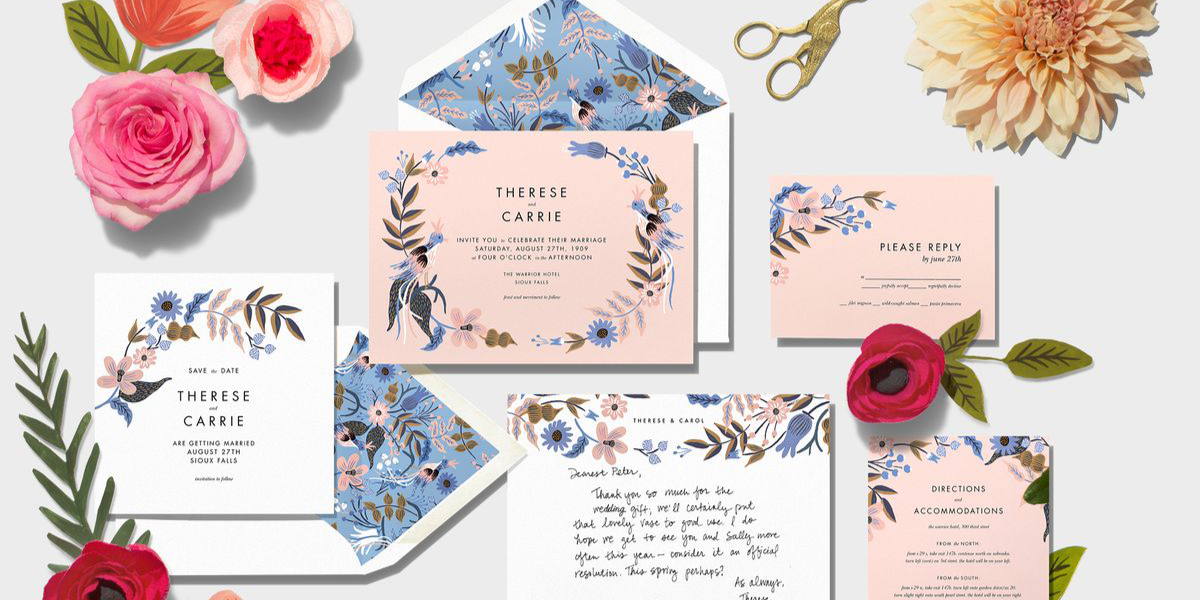 How Paperless Post Works
It is super easy to sign up with Paperless Post and you receive 25 free coins when you sign up for the first time. I just entered my email and created a password.
You have to use coins to purchase anything on the website.  The more coins you purchase the less you pay per coin. For example: 25 coins is $10 and 100 coins is $20.
You have a dashboard that saves all of your info and cards that you create.
Once you sign up, coins are purchased from the drop-down menu where your name appears.
It cost 2 coins for me to start my greeting card and each customized part I added was 1 to 2 coins.  I ended up paying 5 coins to send the card to Erika.  I used my free coins for this.
It will cost me 5 coins each time I send this card to someone.
Paperless Post has FREE options available if you do not want to customize anything.
The customizable options that add coins to your project are choosing different options for the backdrop for the card, the lining of the envelope, the envelope and the stamp. You can edit text and font color for free. Most customizations are 1 to 2 coins.
If you send invitations it works the same way as greeting cards.  Whatever the cost in coins is to create the invitation will be the cost per recipient.  I created a test one that cost 6 coins.
You can create an address book on your profile to make it easy to send your cards or invitations out.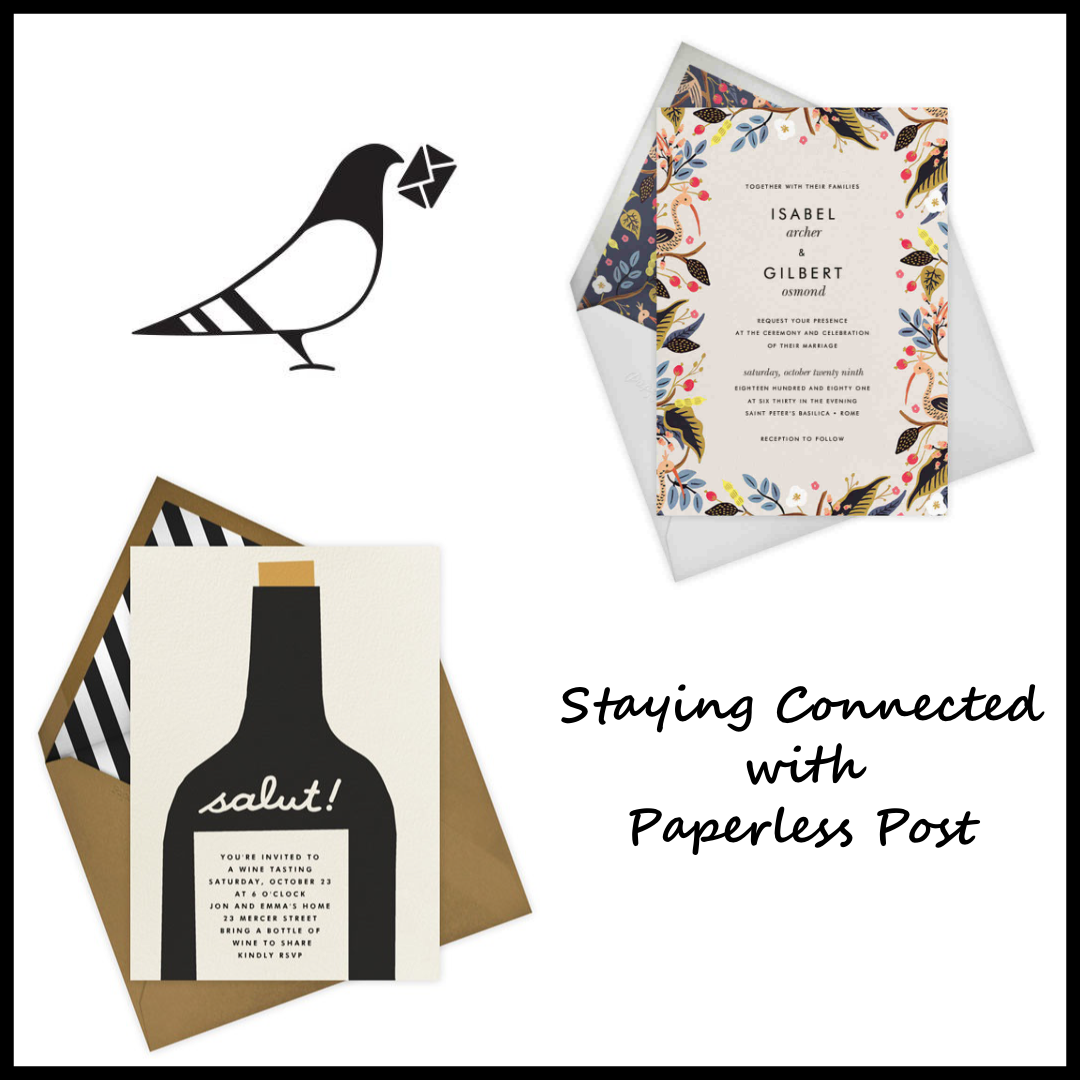 My Thoughts
I enjoyed being able to create my own background, envelope and my own message inside the card.
The coin system is something I have never heard of before so I was a little confused at first and had to go to the help section to read a little bit about it.
I like the coin system and the ability to purchase larger quantities that make it cost less per coin.  This is very helpful if you have to send out a ton of invitations for one event.
Paperless Post has a variety of options to choose from for cards and invitations that would suit almost any taste.
I loved that I could customize the backdrop and the envelope color and insert pattern/color for the card. The options available for all of these were very good as well.
The process of creating all of it was very intuitive and easy to navigate.
I love that it saves all my info to my Dashboard and keeps up with what I sent and I can view them easily on my Post Box.
Overall I really enjoyed using Paperless Post.  I like that there are free options available and options that are cost effective.  Paperless Post is an awesome option to send out invitations to parties and I will be using this to send out Christmas Eve invites this year.  I also think this is a great option for people to send greeting cards because of the cost compared to store bought options. The customization options give people the ability to personalize it to their specifications which to me gives it even more value.
This post is sponsored by Paperless Post but all the opinions are my own. Thank you so much for reading!