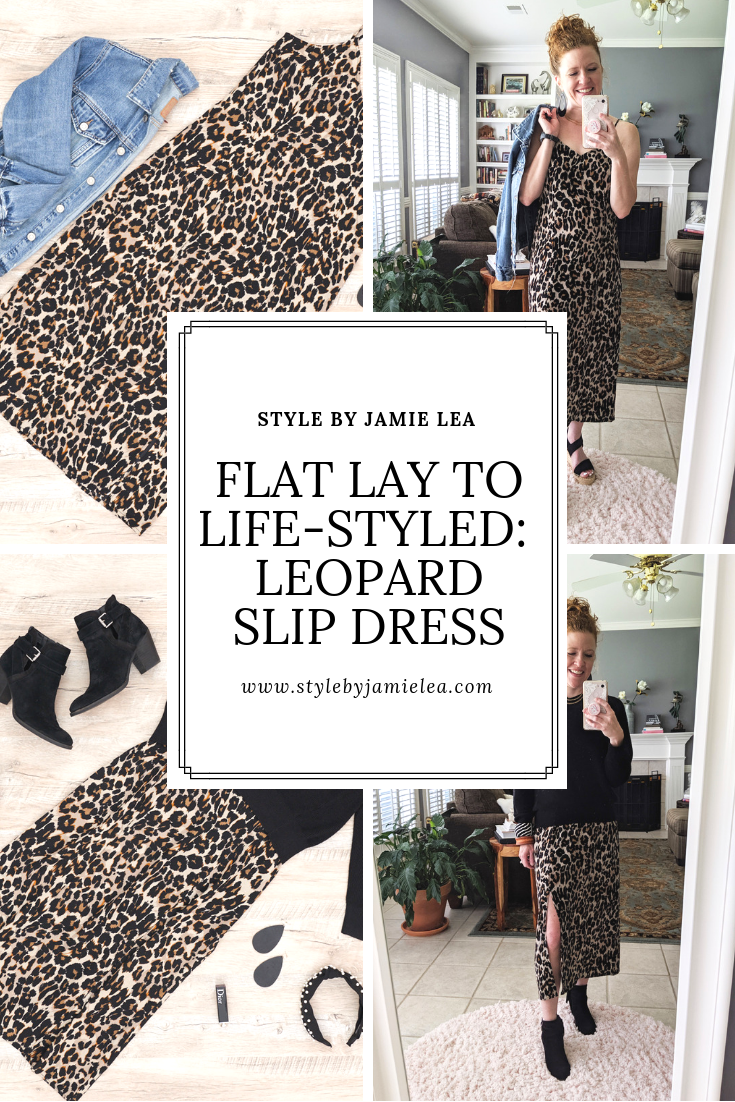 Hey there! I just have to show you guys all the outfits I created with this awesome leopard slip dress.  I purchased this at the Nordstrom Anniversary Sale and it is my favorite item from the sale right now! I think this is something that any woman could wear and in any season.  If you are not into the leopard print it was also available in a floral. I think you could also find a slip dress that is a solid color and it would be just as cute and versatile. I hope this Flat Lay to Life-Styled: Leopard Slip Dress post will give you some inspiration on how to put some outfits together with any midi dress like this one.
One of the biggest trends you will see everywhere this fall is midi length dresses and skirts .  I really love this length and think it is more universal than short or long.  It is also appropriate for almost any occasion and can be made casual or dressy. Unfortunately this leopard print dress sold out but I linked a similar one from Amazon and the floral version of this exact dress.
Just Plain Leopard
This midi slip dress is just fine worn by itself without anything over it.  If you need something to cover your arms put a denim jacket on so you can still see the entire dress. The espadrille wedges are perfect to help elongate your legs but still maintain that casual feel.
Pro Tip: Take this up a notch by swapping out the espadrille wedges for a black or gold heel and ditch the denim jacket for a black wrap.  You will be completely date night ready with just a couple changes.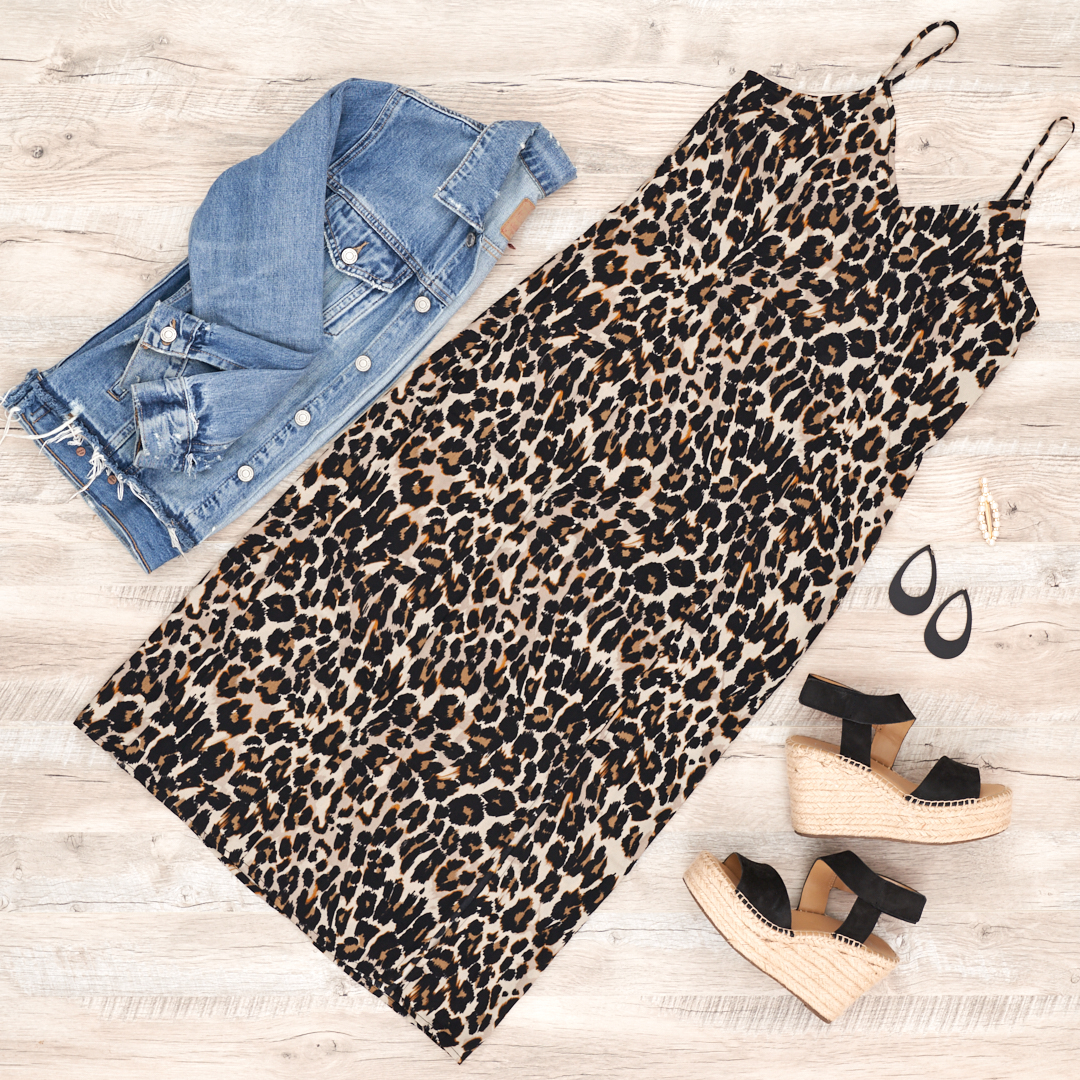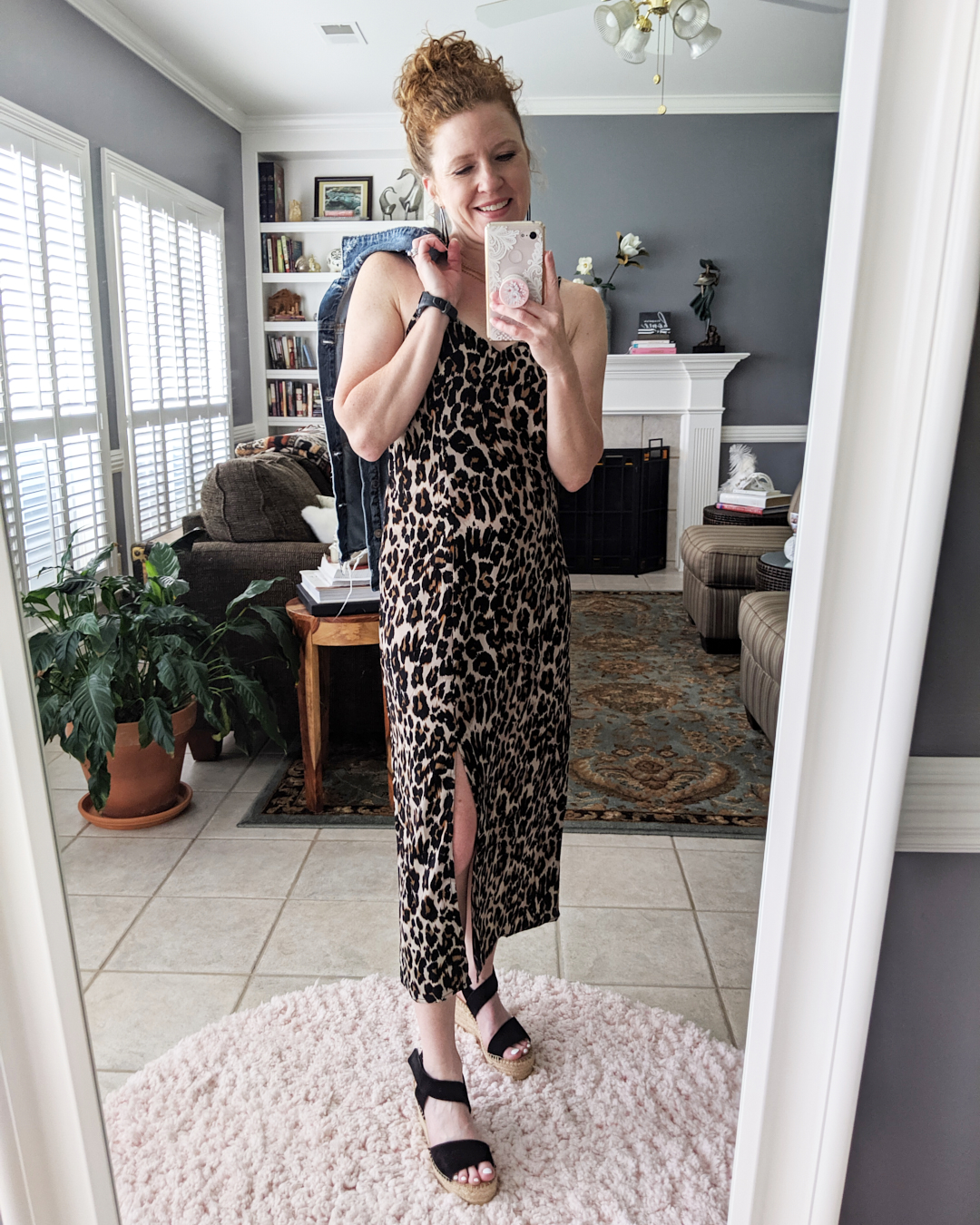 Is it a Dress or a Skirt?
I absolutely love it when the shape of the dress plays well with a pull over sweater. This is my favorite thing to do with a dress like this.  Everyone will think you are wearing a skirt and a top! This gives versatility another name!  I will wear this outfit so much this fall and I can't wait!
This lovely light weight sweater comes in SIX different colors! It is the perfect layering piece for fall!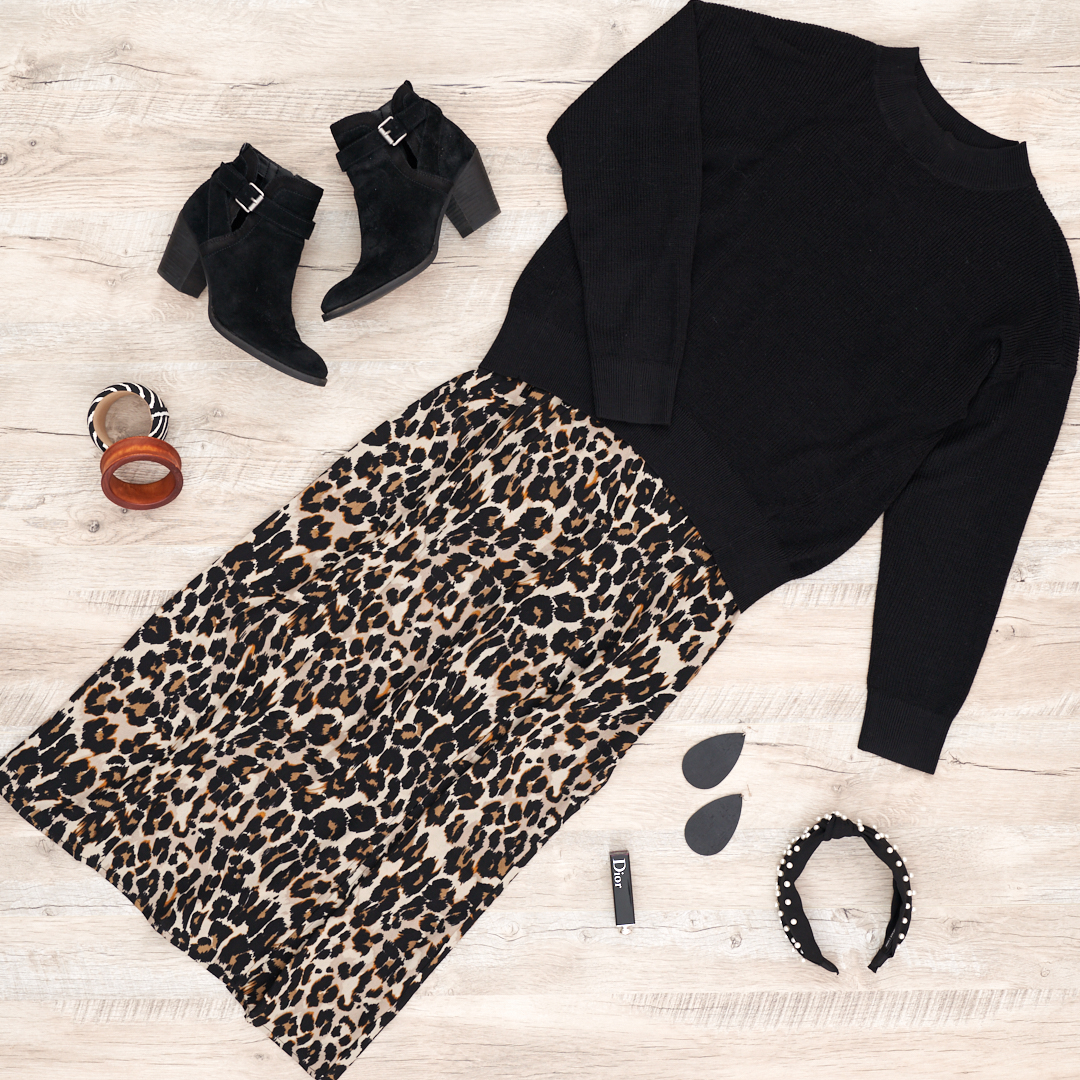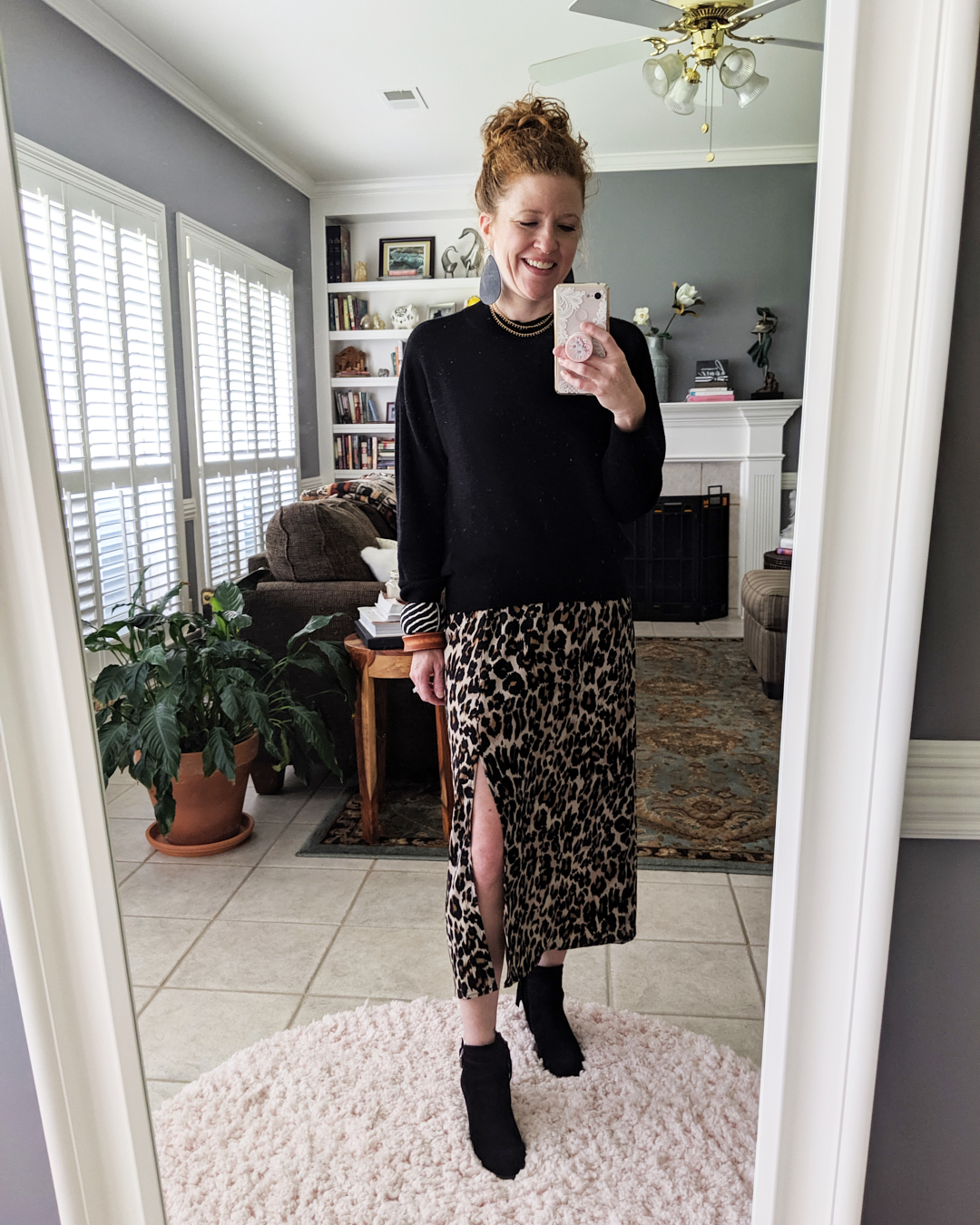 Call Me Edgy
One of my favorite pieces from the last Nordstrom sale was this moto jacket.  I will wear this for a few more years.  There is a version of it available this year if you haven't gotten a moto jacket yet.  I feel like this type of jacket is a classic and never goes out of style.  Wear this midi dress with some great black booties or some knee high boots and you will be turning heads this fall!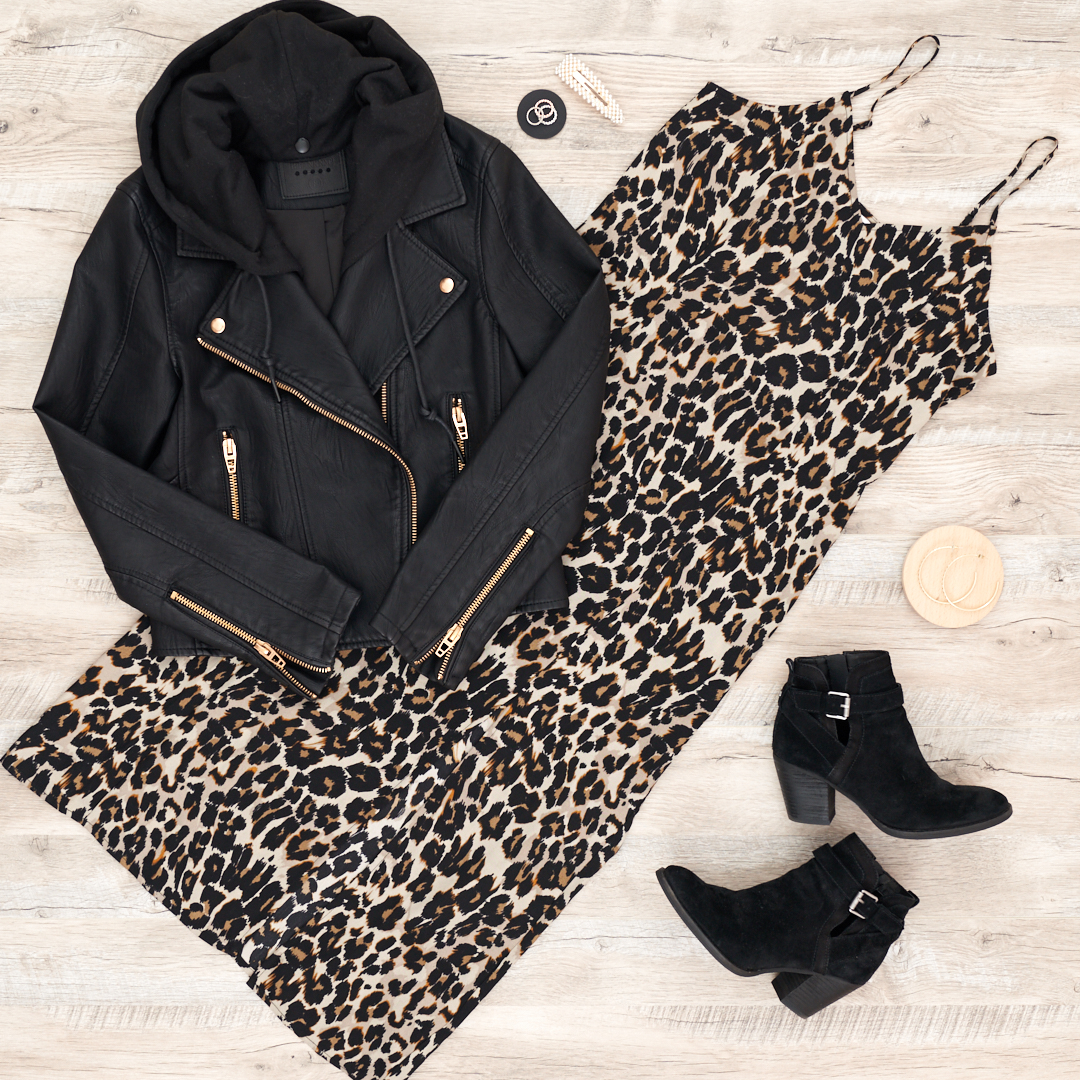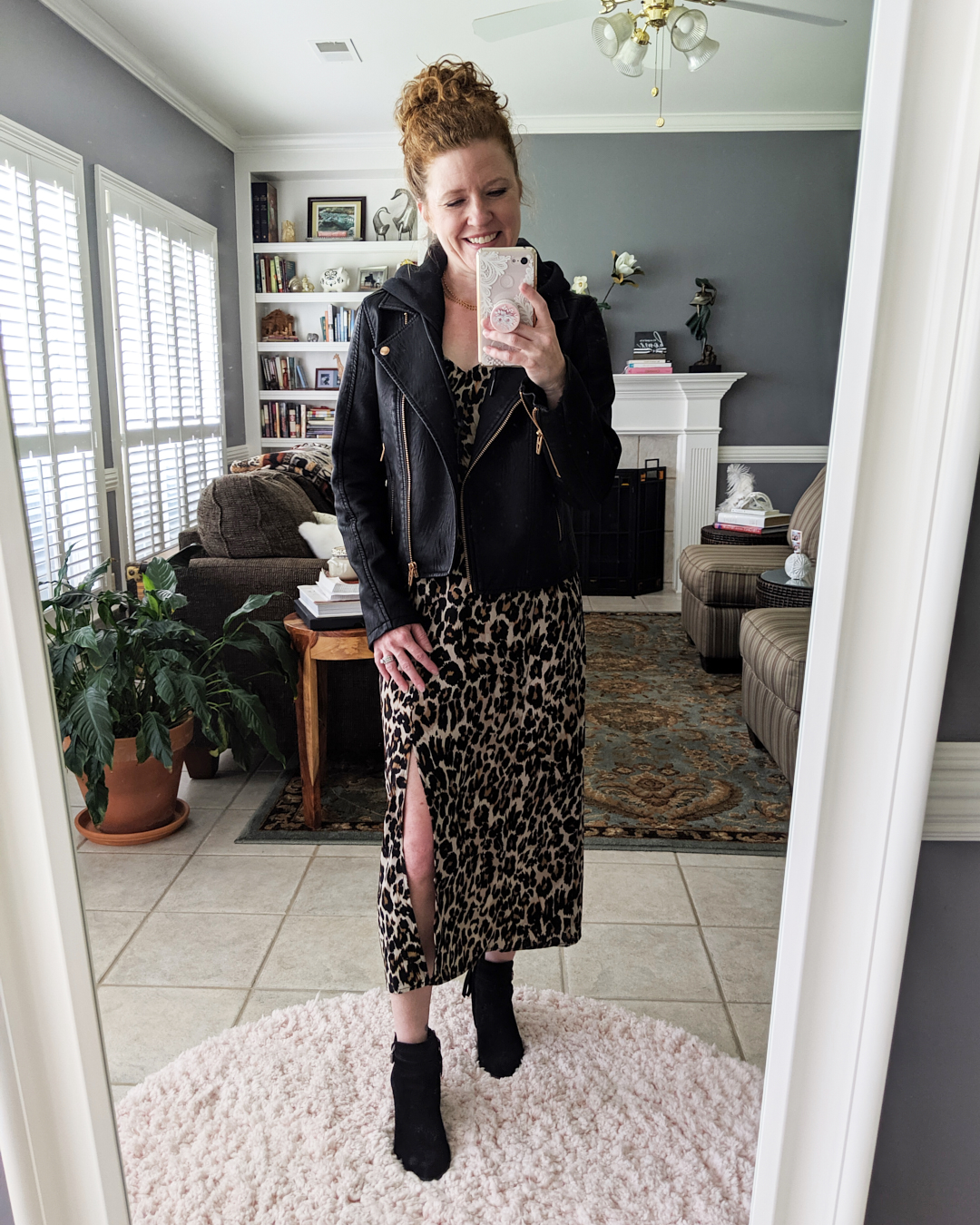 Casual Everyday Leopard
What is more everyday wear than sneakers and t-shirts?!  I have seen people put tees like this over dresses and I have never actually tried it. I am so glad I did because it is so adorable and makes this dress even more wearable. I think if you had a crew neck tee it would look amazing UNDER the dress.  If you don't like to show your arms this would be the perfect outfit for you to wear this summer.
Pro Tip: Swap the sneakers out for sandals for a great summer look.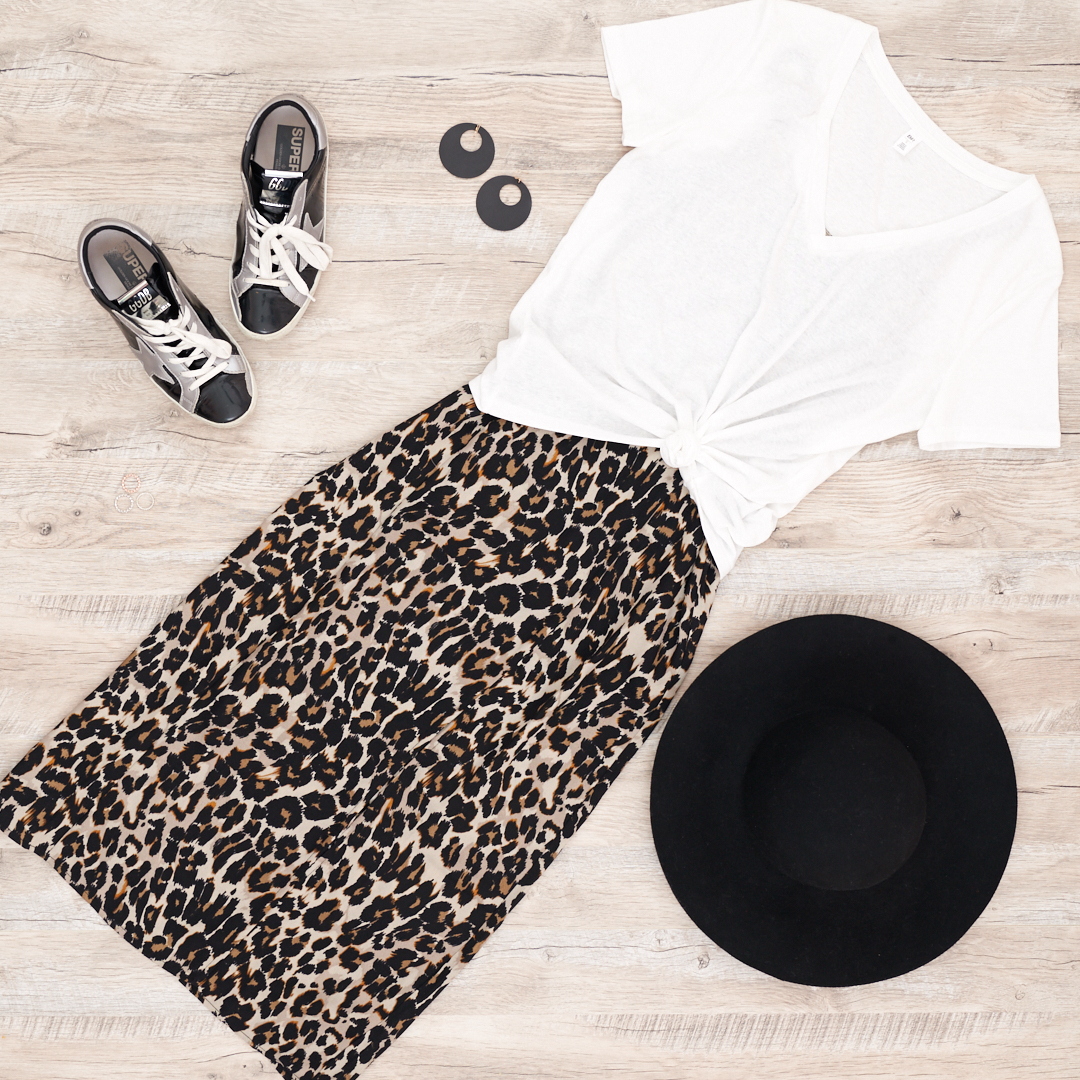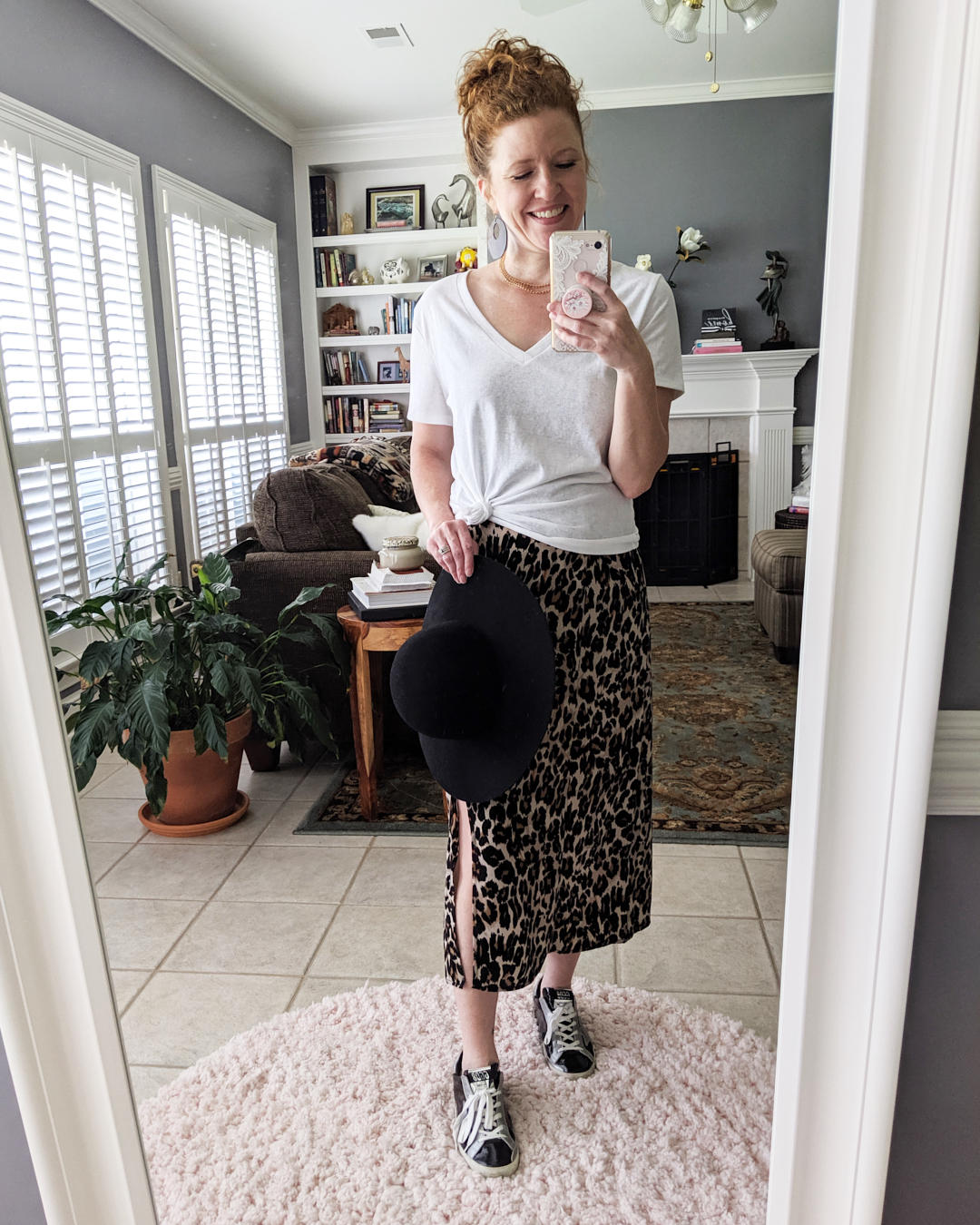 Shopping the Nordy Sale has made me very excited to shop for fall. There are a lot of options available to wear now as well and transition into fall.  Today is the day that the sale opens up to the public if you do not own a Nordstrom credit card. Lots of stuff sold out but I think some of it will come back in stock.  If there is something you want just save it either through the Liketoknow.it app or on your browser and check on it every so often. I hope you liked this version of my Flat Lay to Life-Styled post and I hope you are getting excited for the new season ahead.
Thanks for reading!