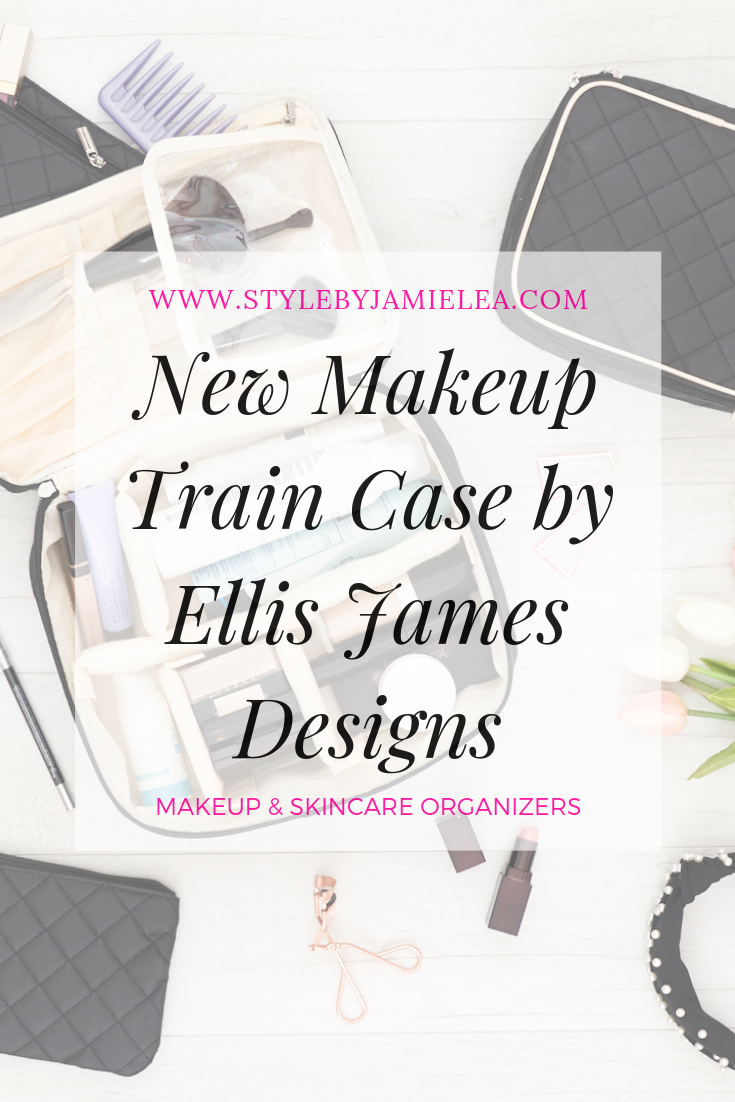 Hey ladies! What is more important than your daily essentials?  I would have to say nothing, unless you need a way to transport or store them!  Let me introduce you to the NEW Ellis James Designs Large Makeup Train Case! This has now hit the top of the list of my favorite makeup organizer bags!!! Each time they come out with a new one it exceeds my expectations and becomes my favorite must have makeup bag!  This one is a BEAUT so you have to check it out! I promise you will love it!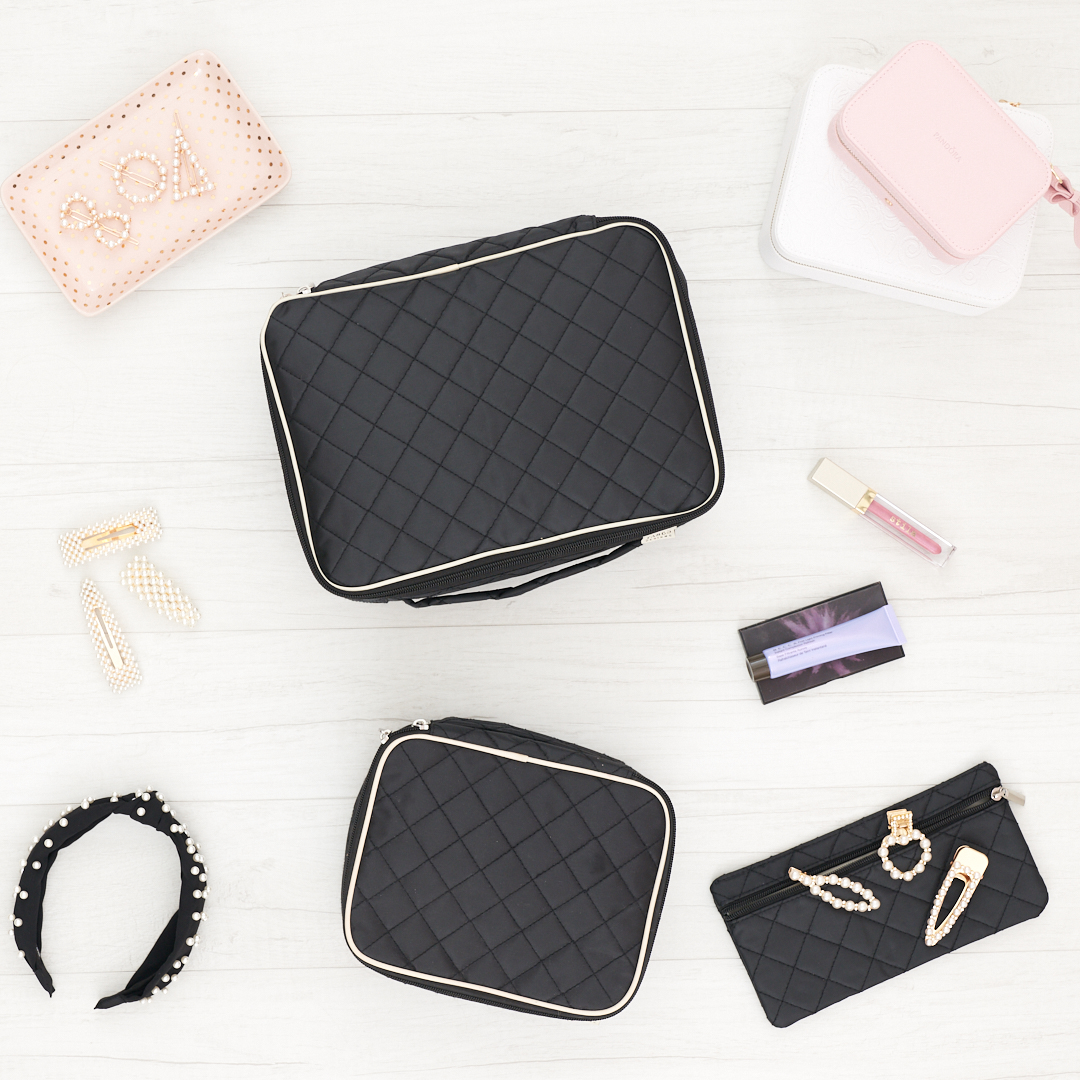 Large Black Makeup Train Case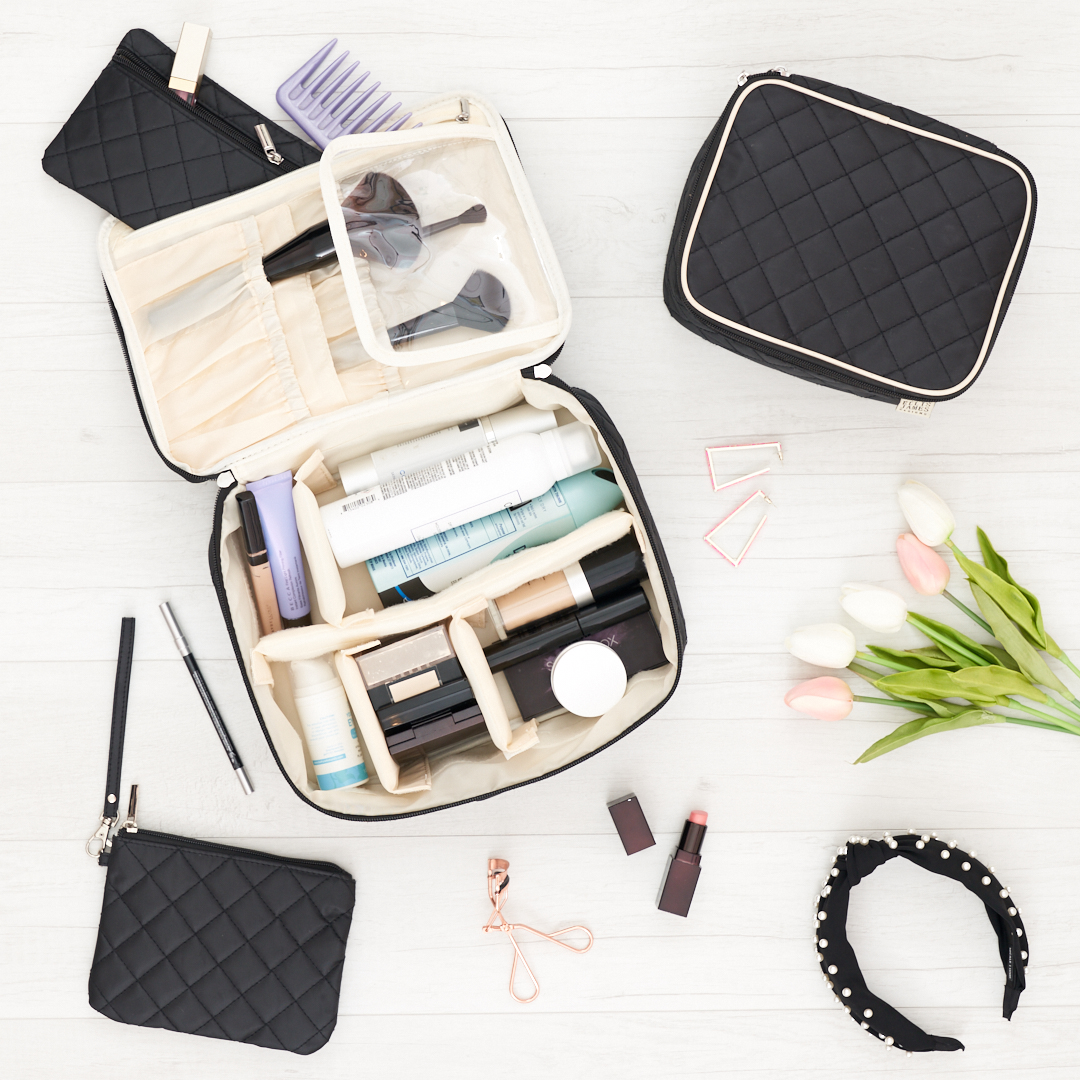 The Large Train Case by Ellis James Designs has so much room you will not know what to do with yourself! It is the big sister to the Mini Train Case that has been in the collection.  It is my favorite mini bag that they make. The way these bags are designed makes them truly organizable to your taste. Both train cases also hold a lot more than you think they will.
Details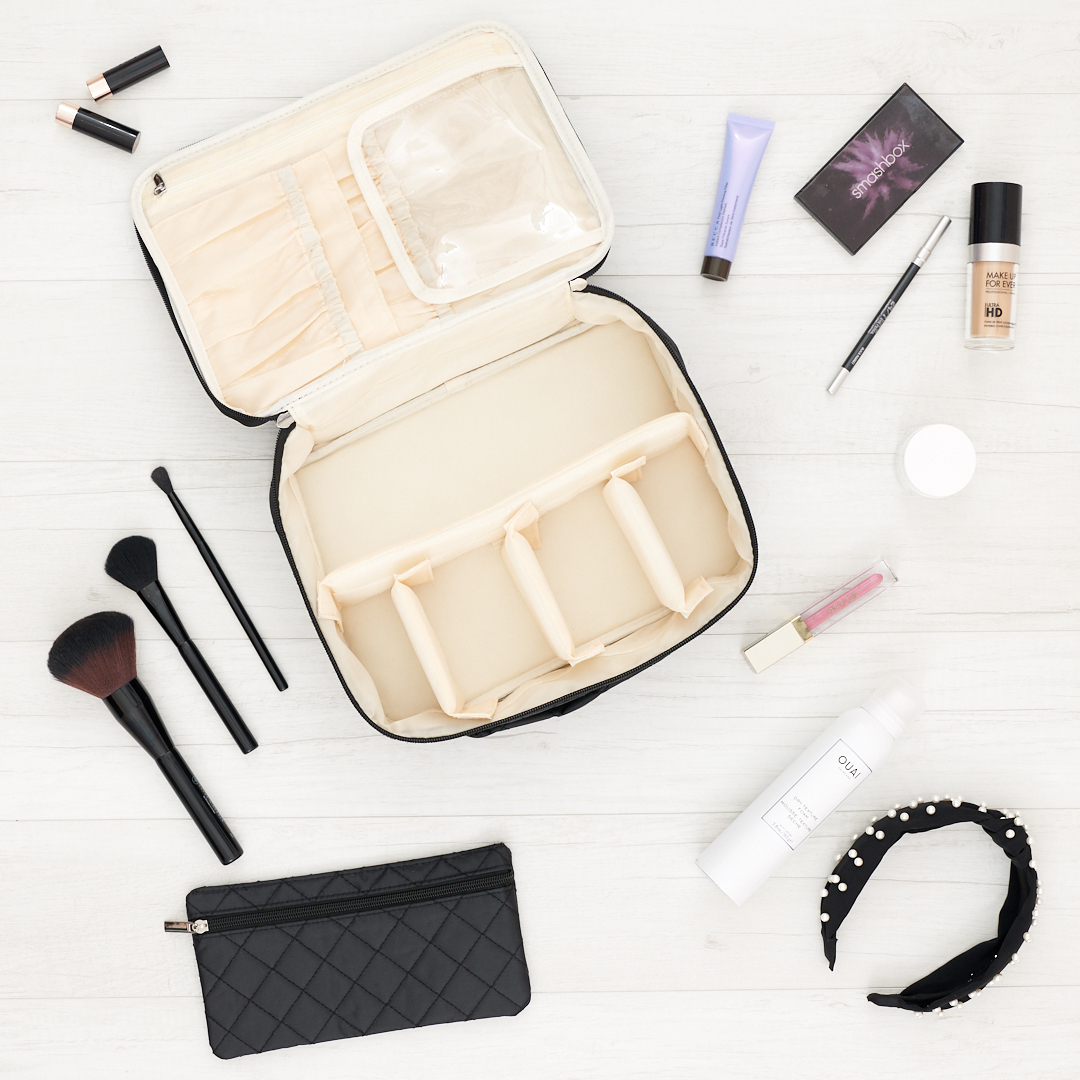 There are 12 brush or tool slots available on the lid of the bag.  You should be able to fit a brush as large as a kabuki brush in some of the slots!
A zipper pouch is also located on the lid behind the handy brush slots for even more storage!
The large compartment has 4 removable dividers (one large, three small) which allows you to customize the fit of all your products!  This is my favorite part of the Mini Train Case and why I loved that bag so much.
The Large Makeup Train Case comes with a removable bag for things you may want to take easily on the go.  It will fit perfectly in your purse.
The material is high quality soft touch quilted nylon.  It is stain resistant and easily wipes clean with a wet cloth.
Can be used for travel or just as a beautiful and functional storage container at home for makeup, skincare and toiletries.
The big compartment is large enough to fit a brush and curling iron.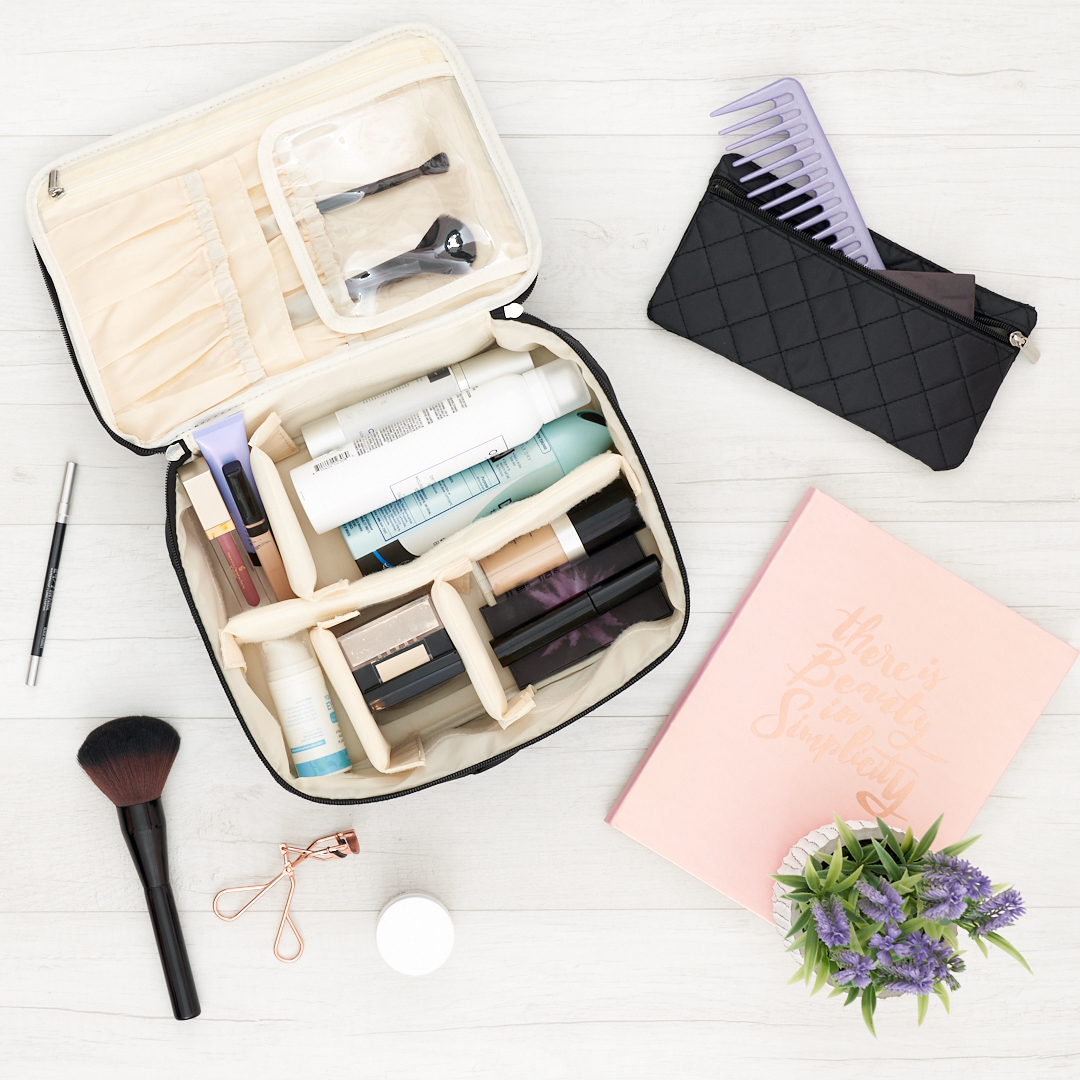 They have an entire collection of organizer bags for makeup, toiletries and skincare products. There are so many choices you should not have any problems finding one that fits your needs.  If you travel a lot the Large Makeup Train Case would be perfect because of how much it will hold and how well you can keep organized.  All of their bags are available for purchase through Amazon Prime so you can get them in 2 days.  I will link some below for you!
Thanks so much for reading!