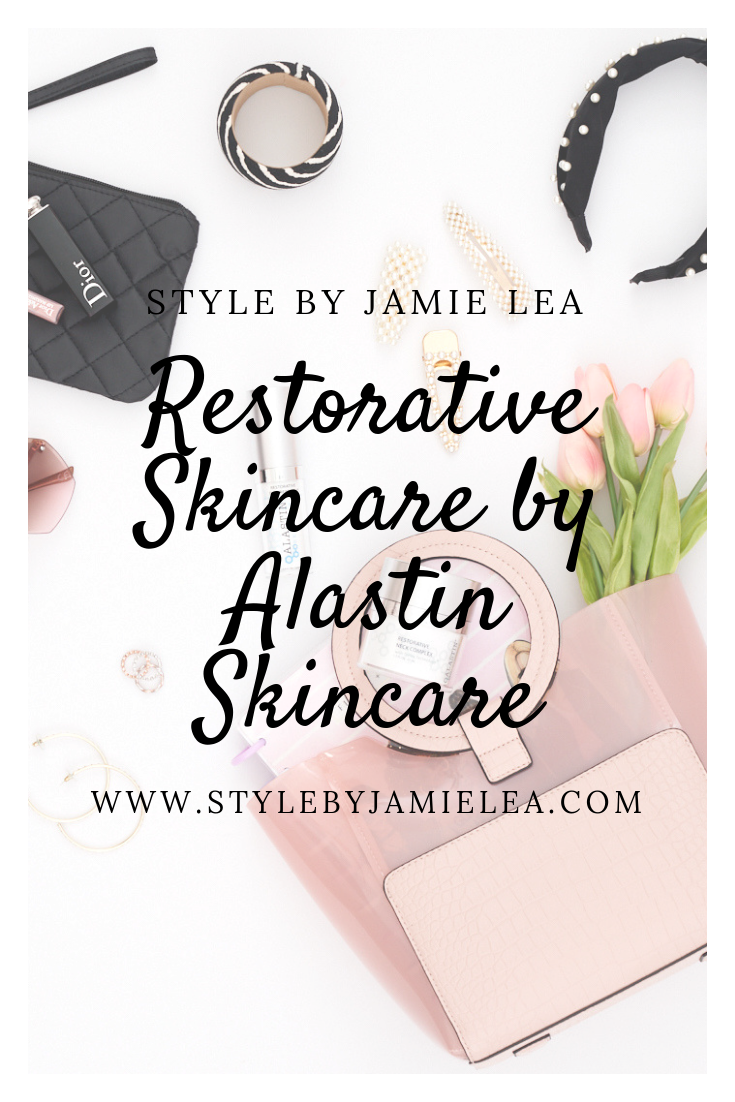 Hey there and Happy Labor Day! I am excited to tell you about a new brand I have discovered called Alastin Skincare.  They are a very unique brand with some exciting skincare products.  I want to tell you a little about Restorative Skincare by Alastin Skincare and what I thought about the products I tried.
About Alastin Skincare
Alastin Skincare was created in 2015 and is one of the fastest growing companies with products sold by physicians.
All of the products from Alastin Skincare are cruelty free, paraben free and gluten free.
The unique component of this company is that they create products for pre- and post-procedure if you are having cosmetic surgery. They enhance results and decrease the effects after the procedure.  They also have daily skincare products to restore and rejuvenate your skin which are the ones that I tried.
According the Alastin Skincare website the products contain a TriHex Technology which is "a proprietary blend of active peptides and botanicals specifically engineered to work with the skin to clear out old collagen and elastin proteins that have been damaged by sun exposure and aging while supporting the skin's natural ability to produce new collagen and elastin."
The Alastin Skincare Products I Tried
Alastin Restorative Eye Treatment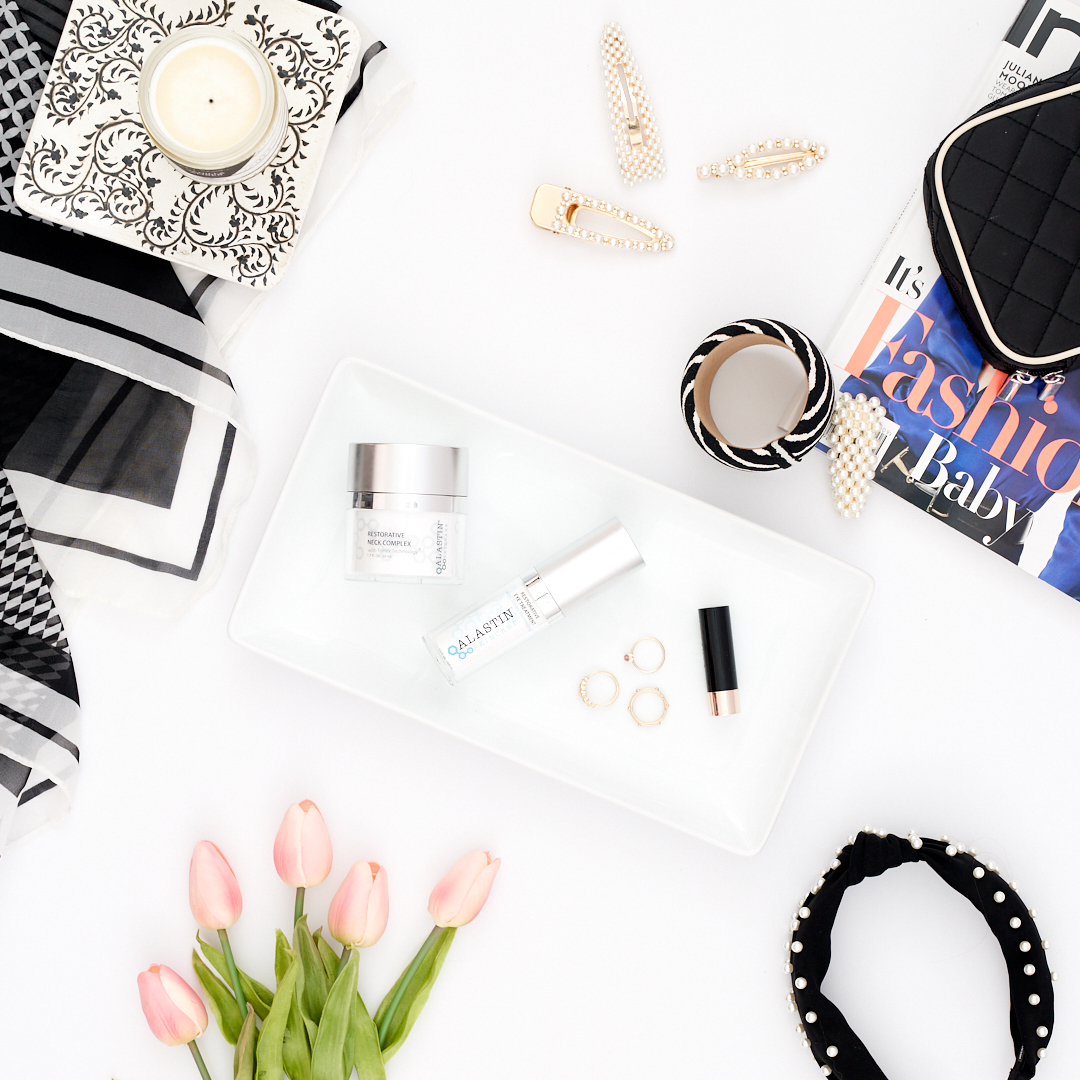 I wanted to try the Restorative Eye Treatment because it was voted by Instyle as a Best Beauty Buy!
Contains the TriHex Technology
Voted 2019 Instyle Best Beauty Buys
It reduces the appearance of fine lines and wrinkles around the eye area.
It also reduces the appearance of dark circles and puffiness around the eyes.
Improves the firmness of the skin in the eye area.
My Thoughts
I have been using great under eye products for years now.  I think I will see results, it is just going to take a little longer.  I can tell the Restorative Eye Treatment is a great product though and here is why.
I enjoyed trying this product both morning and evening for the past two weeks.
It moisturized my eye area nicely and it was gentle enough that it did not bother my eyes and has no smell.
I will continue to use this for the next couple of weeks to judge the improvement around my eye area.
I can feel my skin tightening around my eye area which is a plus and tells me I need to keep using it and will see results.
Alastin Restorative Neck Complex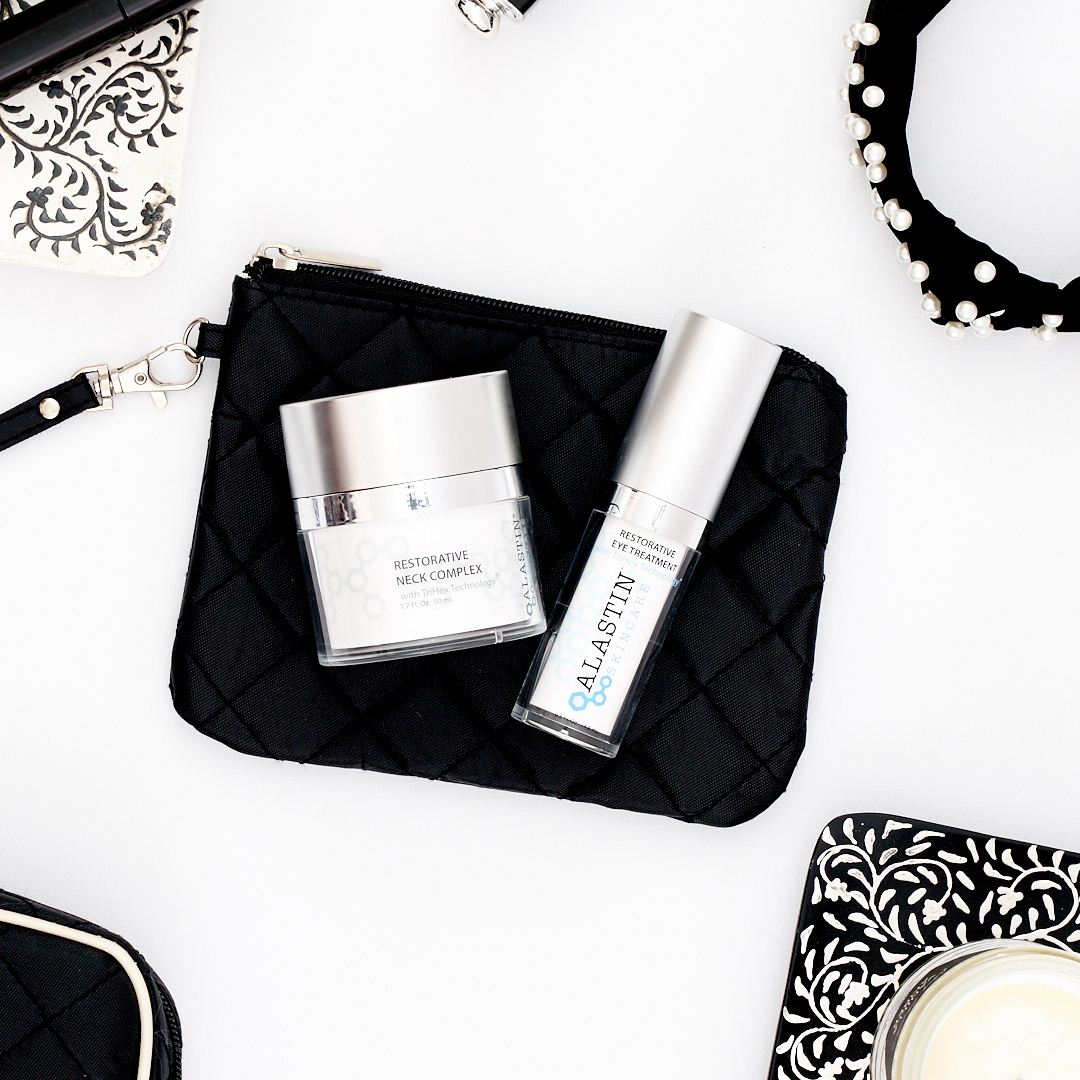 I was so excited to try the Restorative Neck Complex.  The skin on my neck and decollete area has become a concern of mine since I turned 40.  I did not take as good care of this area as I should have.  If this is you, please start now!
Contains the TriHex Technology
It was made specifically for the delicate skin on the neck and decollete area.
Hydrating
Helps improve the look of crepey skin, fine lines and wrinkles and minimizes photo-aged discoloration and redness.
Reverses sun damage to skin
My Thoughts
I am seeing improvements in this area already! I have a few areas on my neck where the skin looks discolored and it's improving!
It works well with my skin and it does not break me out, which is a plus. This area is really sensitive for me.
I can actually feel my skin getting tighter in my decollete area.
I am looking forward to the next couple of weeks to see what it will look like!
I HIGHLY recommend this product for your neck and decollete area! If this area is a concern of yours, definitely give it a try.
Overall I think these products are worth purchasing. The price point is great and I think the results will be worth it to you!  I have never seen a product like the Restorative Neck Complex and think this might save me from having to have plastic surgery in the future. No turkey neck or discoloration in my future!
Thanks for reading!