Hey sweet friend! I am so glad to be back doing a fashion clothing post!  I have been so busy with events and beauty items this past month I have not taken time to do any clothing posts and this is where my heart is!  I always try to use things that appear in my own life to share with you.  One of those things right now is t-shirts.  This season they are about the only thing cute I can find so far.  I have been on a shopping spree this past couple of weeks and have found very little in the way of blouses or cute tops but t-shirts are abundantly available.
Believe me, I am a t-shirt girl but that is not all that I need in my closet and you either.  In a world full of t-shirts I want to share with you my favorites for the season.  I realize most people might be overwhelmed with all the choices and this is what I love to do. I also want to show you that you can style your t-shirt in a way that it doesn't really look like a t-shirt. When you can't find what you want you have to make due with what you find and this is what I love to do!
There are a couple of categories of women's t-shirts.  There are your basic tees and your trendy tees. I think they both have a place in your Spring wardrobe so I will give you recommendations for both.
Before I make the suggestions for you I want to explain one of the main things I look at before purchasing my t-shirts.  I look at what fabric the t-shirt has been made with.  Years ago t-shirts were made of cotton and cotton only. Now they are made with anything from cotton, modal, viscose, rayon, polyester and blends of all of these. They also might have some lycra or spandex mixed with any of these.  You may not realize this because you probably don't think about what t-shirt's are made of.  If I had not worked retail for over 15 years I probably wouldn't either.
As much as I want to get into the nitty gritty of this subject it would make this post way too long.  What I will say is that blends in t-shirts are the way to go.  Cotton by itself tends to stretch and wrinkle and all rayon's pill and are majorly absorbent and polyester holds in heat. As much as I dislike all types of rayon's because they pill and are a cheaper material the advantage they do have is they hold color well and breath! My choice is usually a cotton blend with cotton being the main fabric but these days that is hard to find.  Due to the downward spiral of the economy retailers had to increase their profits by decreasing their costs which meant cheaper fabrics.
In saying all this I have chosen some cute t-shirts for you for both categories in all different materials. Some of these I own myself!
Basic Tees
I think everyone needs some solid colored tees for layering or just wearing by themselves.  I recommend always having a black, gray and white tee available. You may even choose to get each color in a different style like a crew neck and a v-neck.  They both serve a purpose.  You can also add some others that are your favorite colors because you are sure to wear them as well!

Trendy Cute Tees
I love all the ruffles and cute additions to the t-shirts this year. Even the off the shoulder tees are flattering and comfortable (who doesn't want both right).  If you have not tried the off the shoulder trend because you are a little more modest, you are not alone.  I wouldn't try it for the longest time and I made myself this year.  I am glad I did because I love my new off the shoulder striped tee.

I hope this will help you narrow down your selection in a world full of t-shirts. I have included some flat lay photos below of some of the tees I have purchased so you can see how I styled them. I have also included some links to the items in the photos if you would like to take a closer look at them!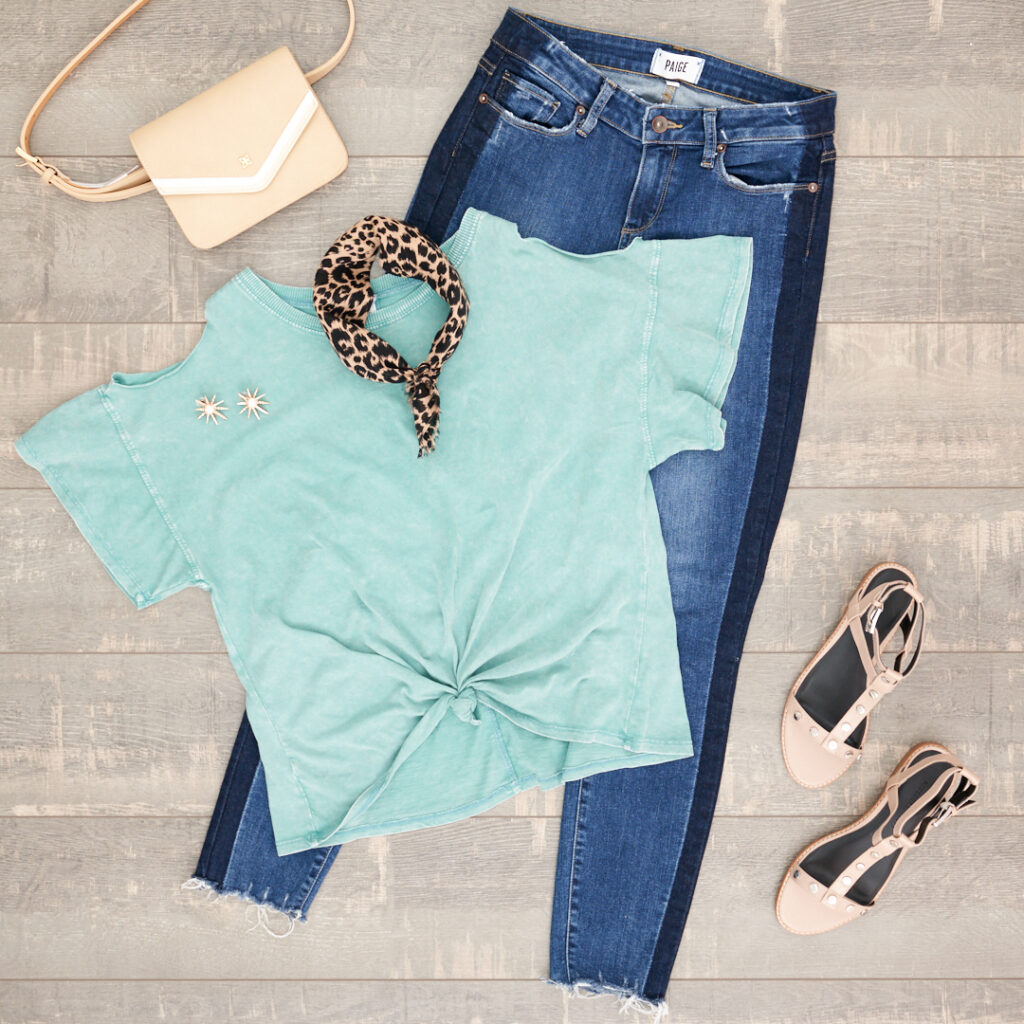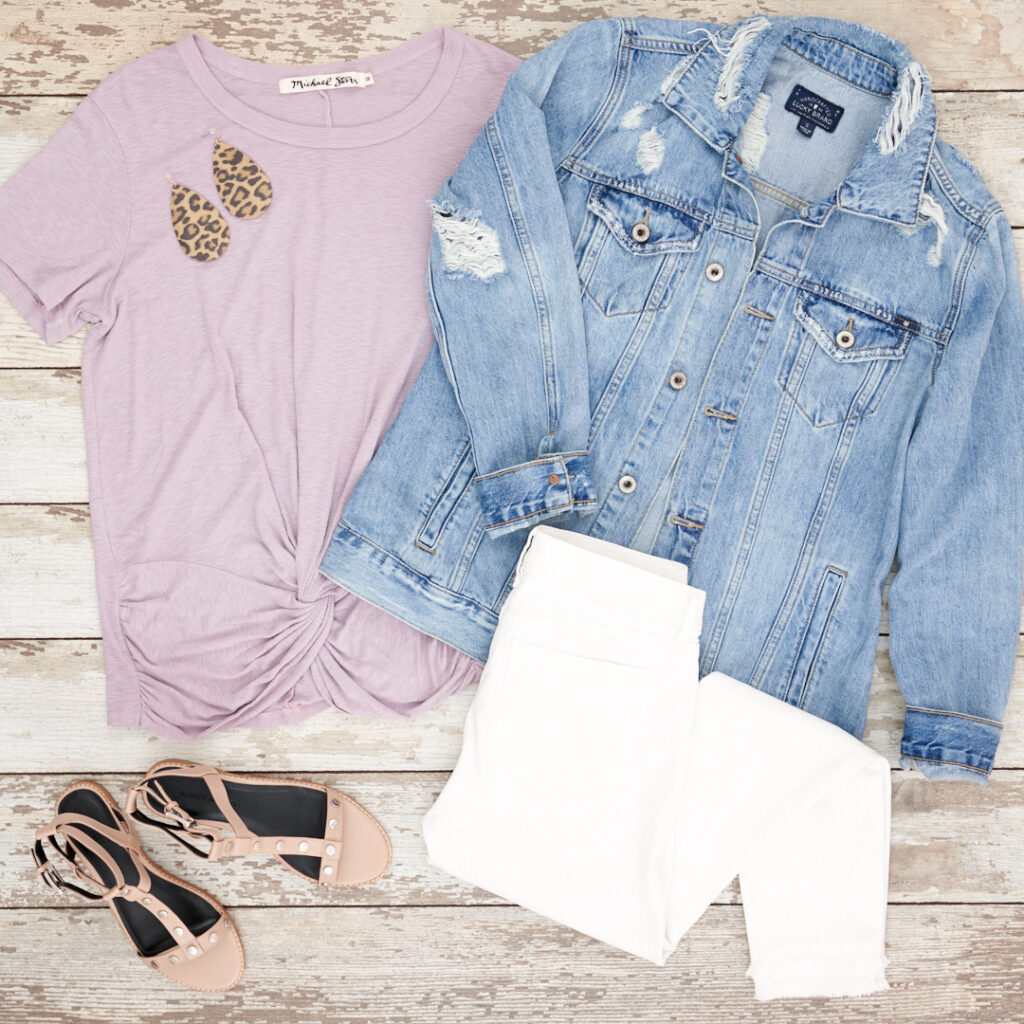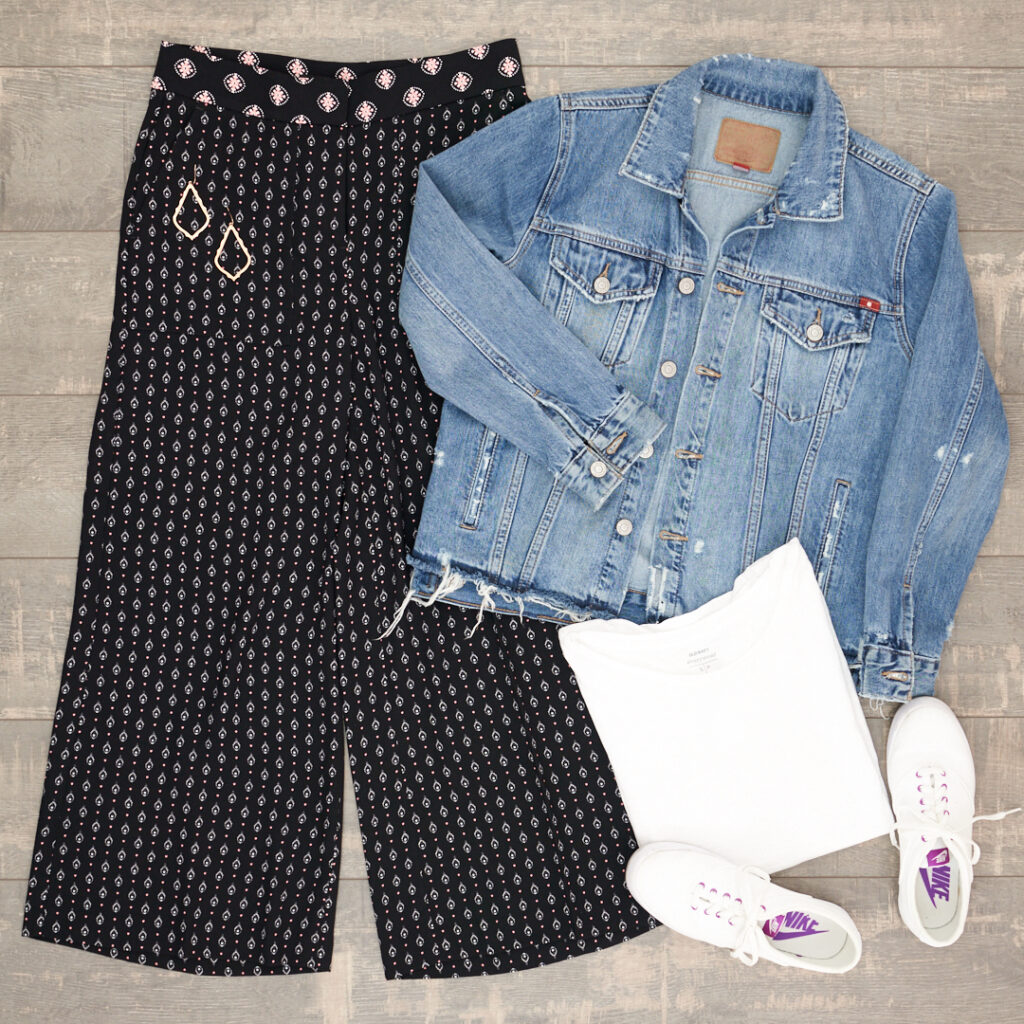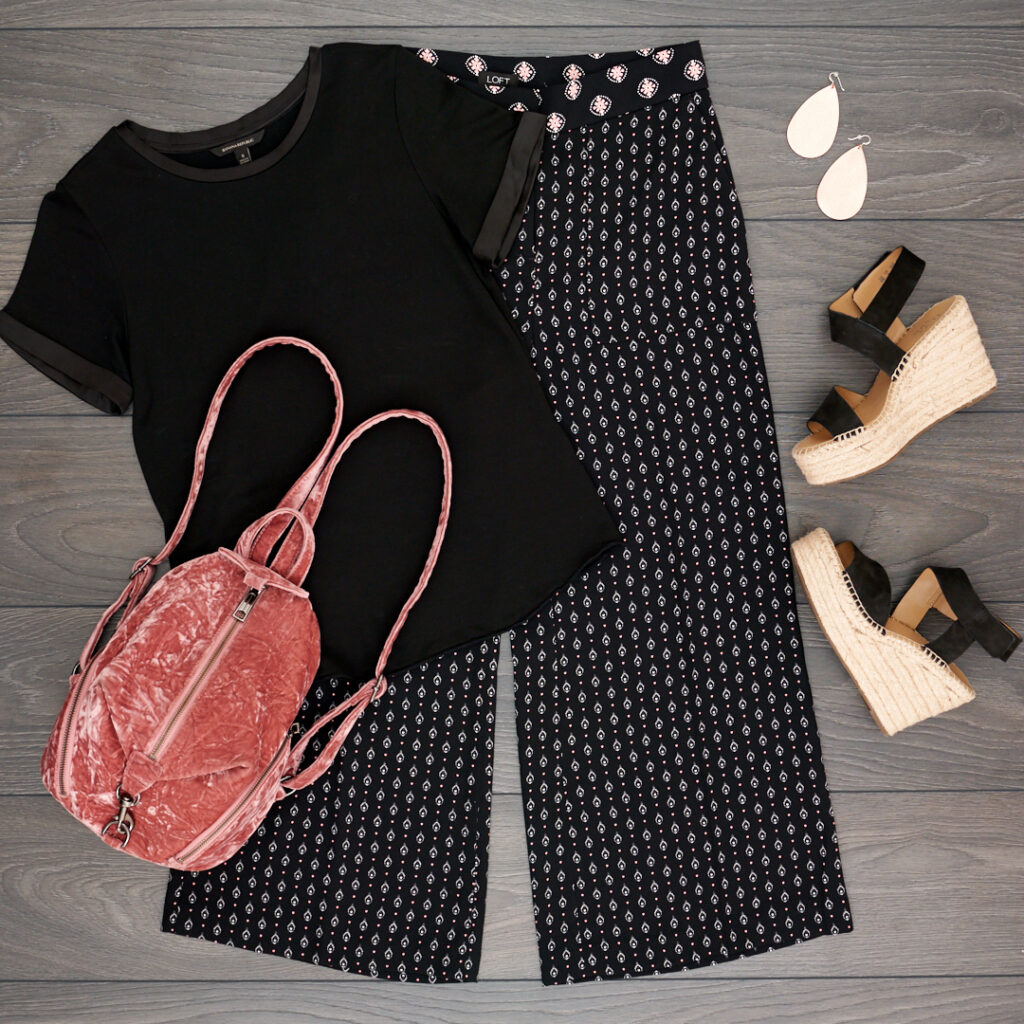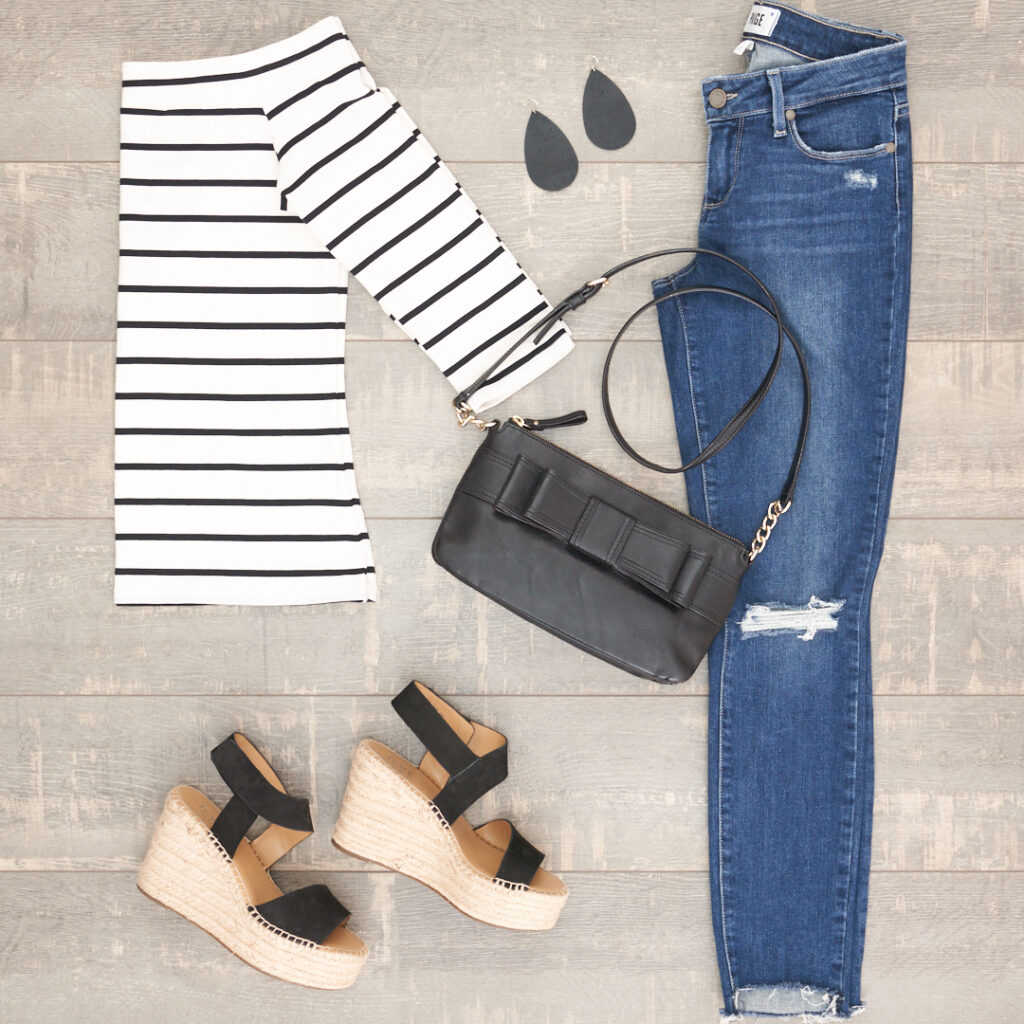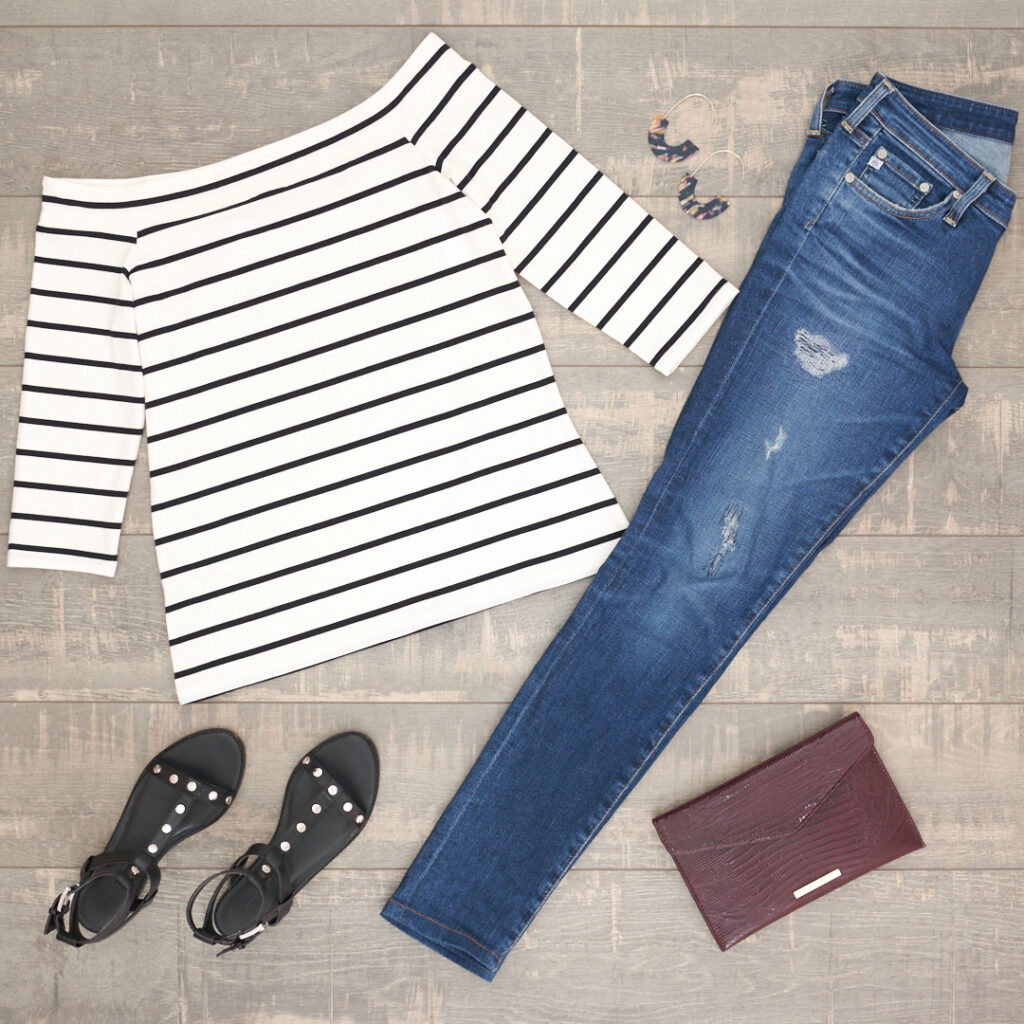 Thanks so much for stopping by and reading! I really want to help you find great, not just good, pieces for your wardrobe.  I am very particular about what I purchase and what I recommend. Before I recommend anything to you I like to trust the brand and know how it fits. That does not happen 100% of the time because something might sell out and I have to make another recommendation.  But I certainly strive for this. If I will not wear it myself I will not recommend it to you. Let me know if you have any questions or comments. I would love to hear from you!
L.O.L.,