Hey there!  I stated putting a lot of effort into my blogging during this time last year.  One of the things I missed because I was not in the know was the kahuna of all sales!  If you are not in the know about it either I highly recommend you reading this article!  I am about to let you in on a little secret!  The reason this is such a good sale is because for a short period of time you will be able to get some NEW FALL things on sale. This is totally unheard of in the fashion industry.  This is exactly why it only happens once a year. It is the Nordstrom Anniversary Sale. All the items included in the sale are marked 25% to 40% off!!!
Most sales going on this time of year are not on new fall stuff but on old summer stuff. Since I have a background in retail I do not like purchasing any summer stuff when it goes on sale. Most of the really good stuff is gone. I am also looking so forward to fall clothing at this point.  With that being said, if you can relate than this sale is something you don't want to miss.
Since I shopped the Nordstrom Anniversary Sale last year I would say you can find some really good stuff at some really good prices!!! I did not personally buy anything because I did not have the budget last year. Also, after the Early Access week most of the stuff I wanted was gone…yes gone! The types of clothing available for sale appeared to be mostly your staple items like booties, cardigans, jackets, easy t-shirts and jeans.  This is the best time to try to find some staple pieces like these at a great discount.  You will not be able to get them at these prices again until the end of the season.  That is also if they are still available by the end of the season. They do have summer stuff on sale too but I can confidently say this is not why people shop this sale.
I did a poll on my Instagram stories to see if people wanted to know about the sale and 54% said yes.  This will be my first post and then I will add an additional post when the Early Access week starts.  You definitely do not want to miss these posts or the sale.  I will be driving to Nashville to go and check it out in person so I can be sure to recommend to you the best things possible.  If you want to take a look at what will be available they also put out a catalog online of some of the things that will be included in the sale! Click here to browse through the catalog! If you are already a card holder you probably received this in the mail. I will mention my favorites from the catalog at the end of this post.
Early Access vs Public Access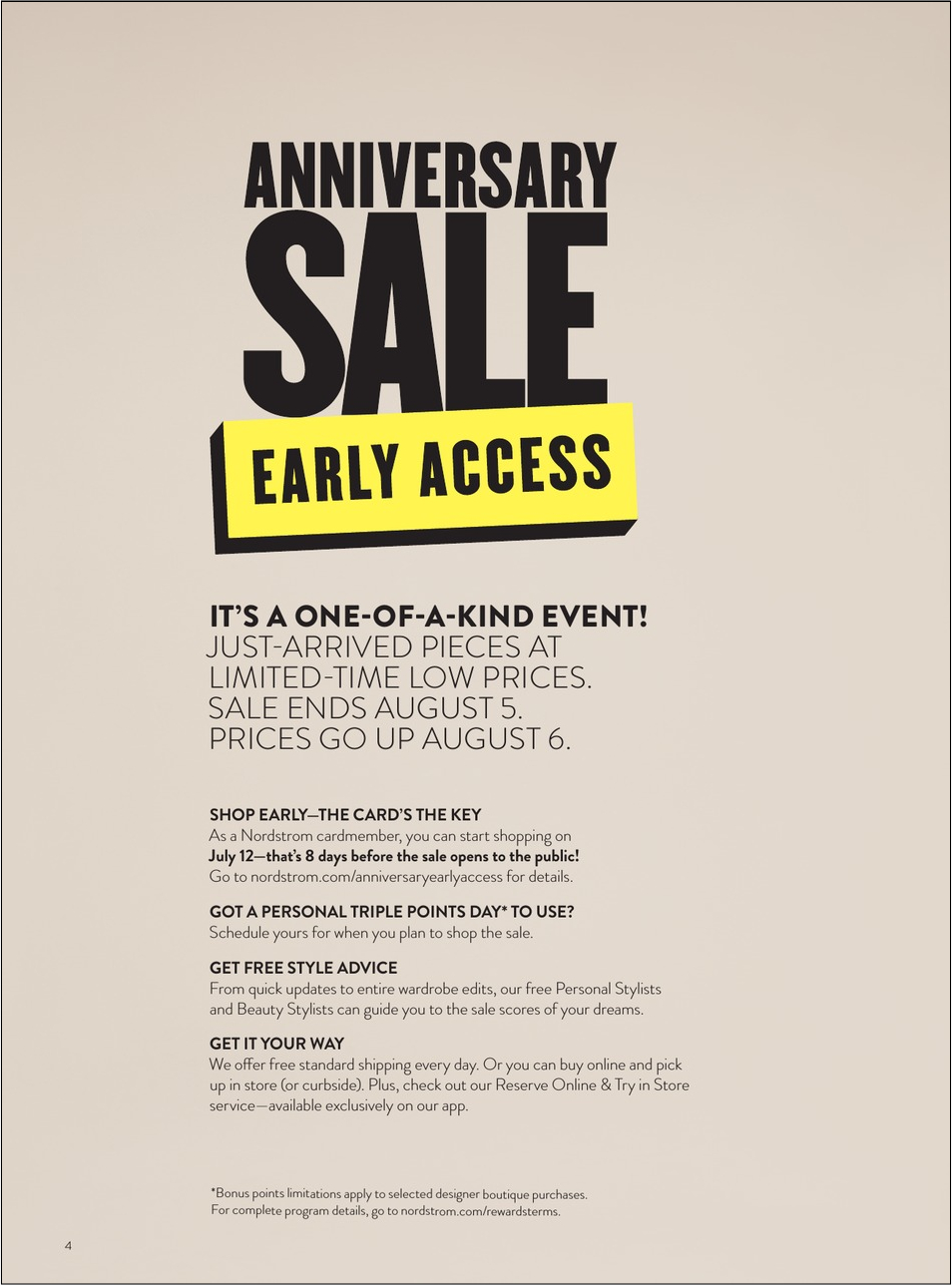 Early Access is only for Nordsrom cardmembers.  It starts July 12 – July 19! You have 8 whole days to shop before everyone else!!! If you do not have a Nordstrom credit card you should apply for one the day of early access if you plan on shopping. It has some very good benefits and you get a bonus listed below that is totally worth it!
Post-Approval Card Benefits:
 Earn 2 points per dollar spent in stores and online at Nordstrom, Nordstrom Rack, HauteLook and Trunk Club.
 Plus, get a

$40 bonus Note

when you make any purchase with them on your new card the day you're approved.
Public Access starts July 20th and the sale will end on August 5th! When the sale is over all the sale prices go back to original prices.  This is not a lie! If there is something you are dying for and want a great discount on it grab it the first day of the sale.  I missed out on some things last year that I wish I could have gotten.  This year I chose to save some of my budget so I could shop this sale!
Follow Along
I love to shop and shopping for other people is my absolute favorite thing to do.  Finding great products at the best prices possible is my goal.  This is why I love this sale so much.  If you would like to follow along with me and stay tuned for my recommendations I would love that!  I will provide you links to all my favorite picks from the sale when it starts.  These links do provide me a commission so I would love your support by using the link if you have been following along.  These commissions are not huge but do provide a little bit of reward for all the work that goes into providing something like this for you!
Below you will find my favorite picks from the catalog that is available online.  I don't think every item that will be on sale is included in the catalog but there is enough "eye candy" to draw you in!  I will start with my favorite item for fall and that is boots!  A girl can never have enough boots! Keep scrolling to see the rest!
My Favorite Picks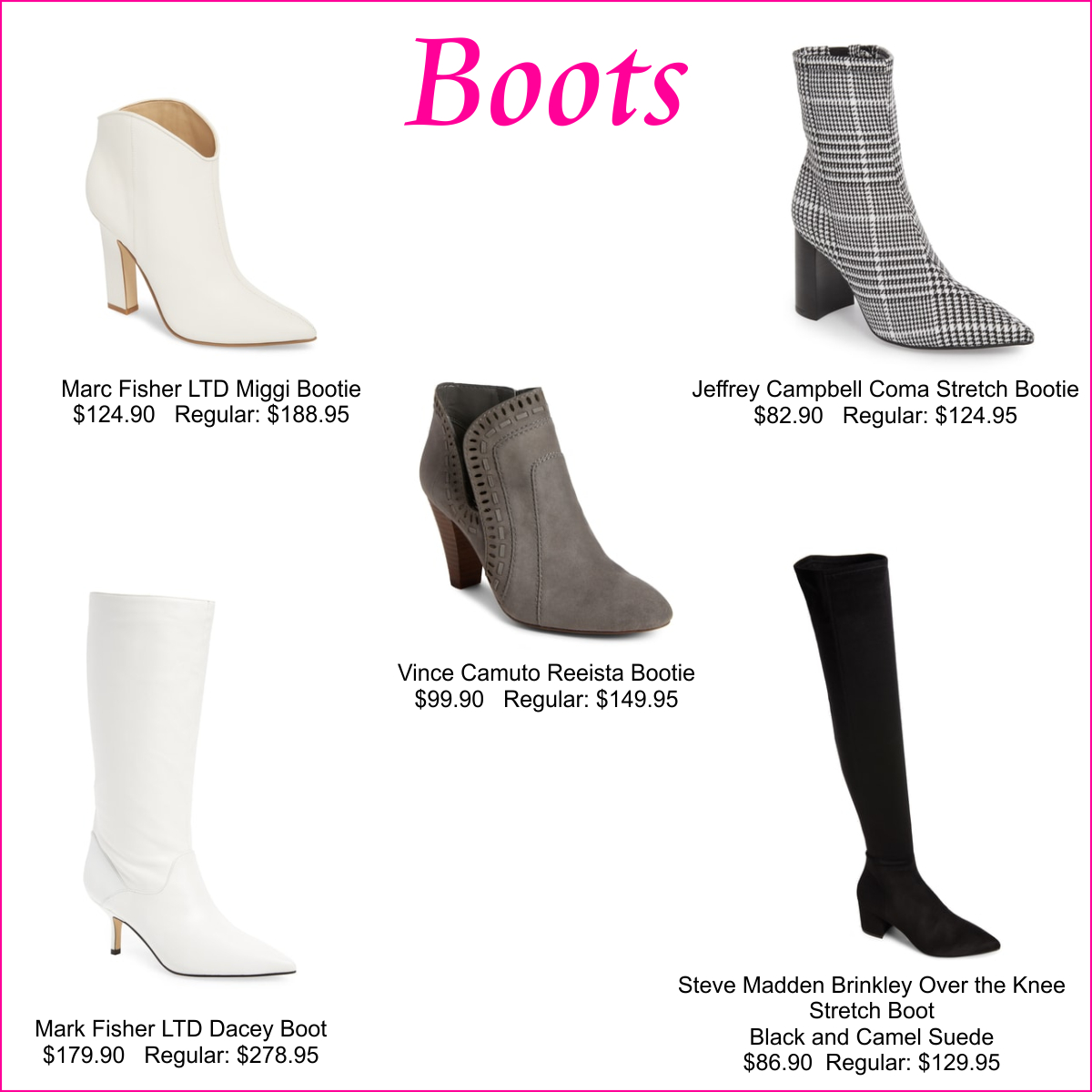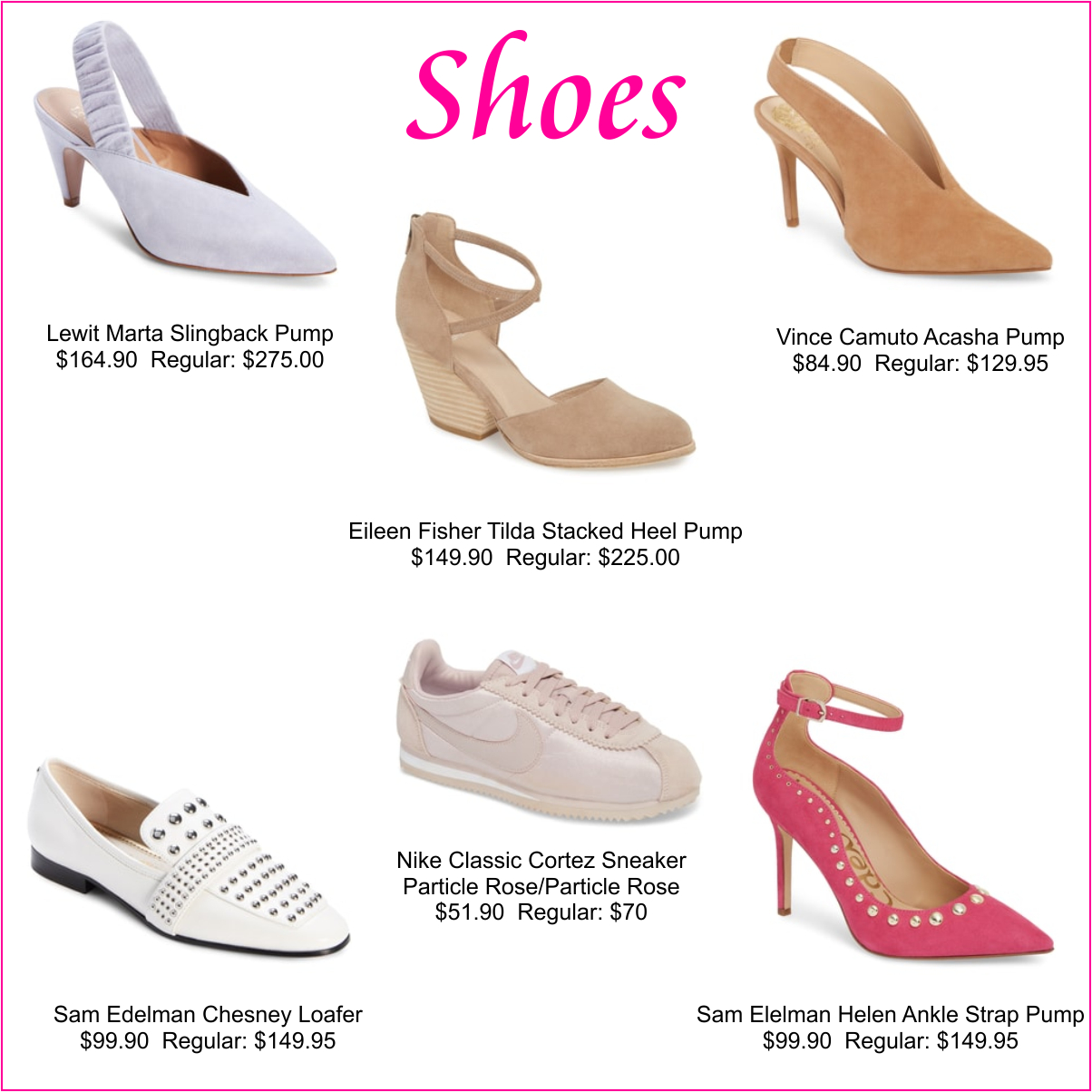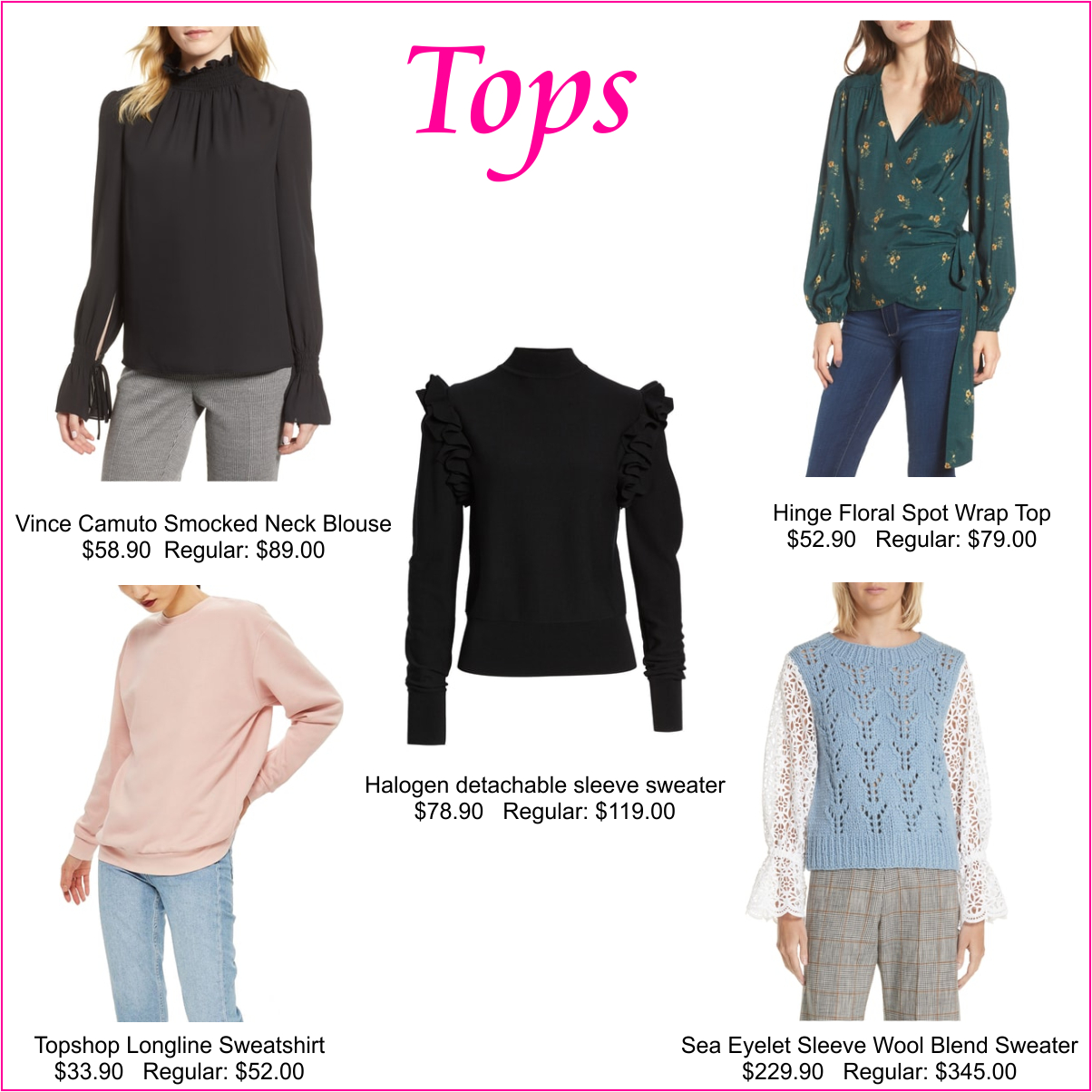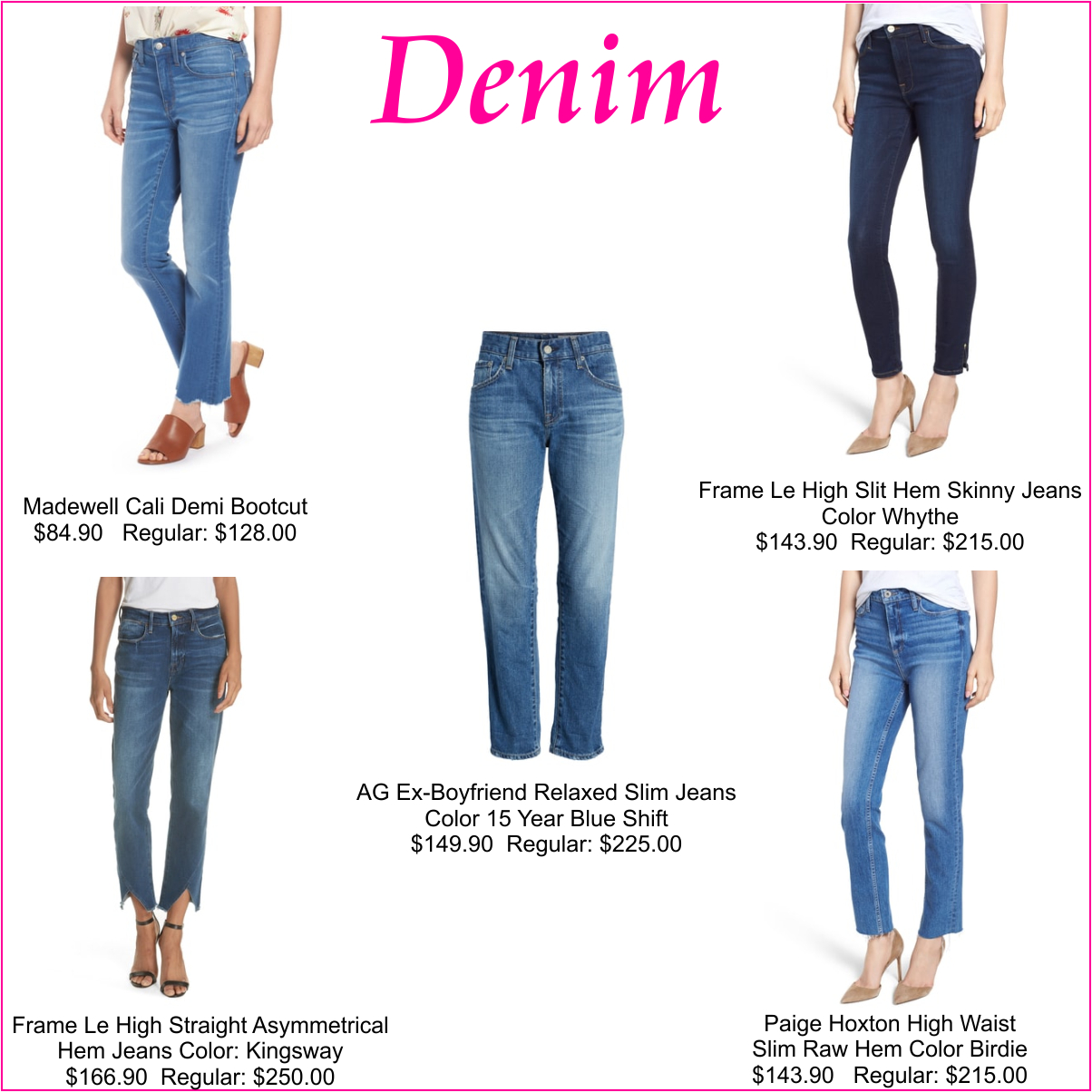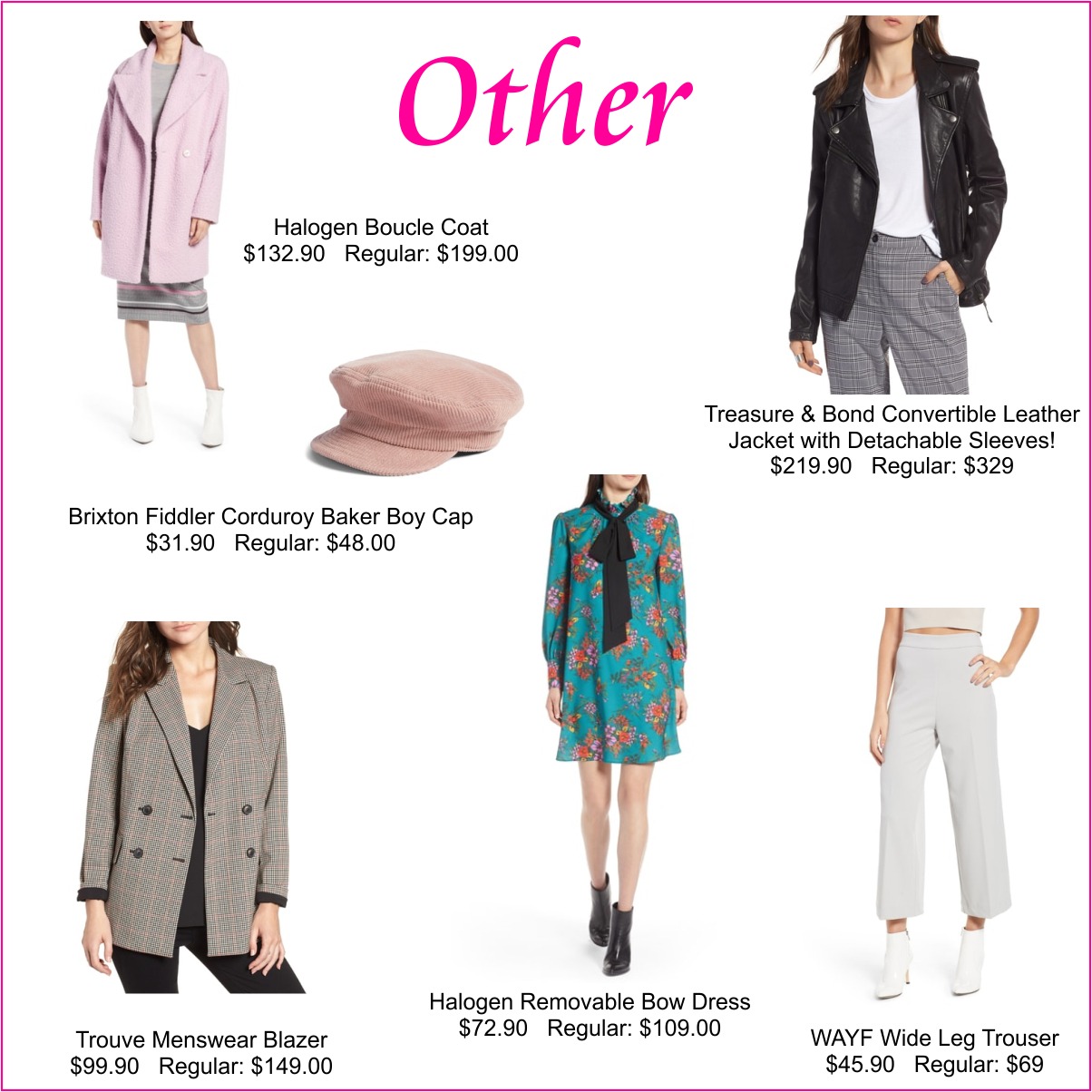 I really am so excited for this sale!  I hope I have helped you understand what all the hype is about with this little secret!  I can not stress enough how great this is that you can find things for fall at such great prices before the fall selling season has even begun! I want to share this because I just think it is so great and I don't want you to miss out.  I know I am not going to miss it like I did last year!  I hope you will follow along because I will be posting the links on all the things I feel are the best choices!
Happy Nordstrom Anniversary Sale Shopping!