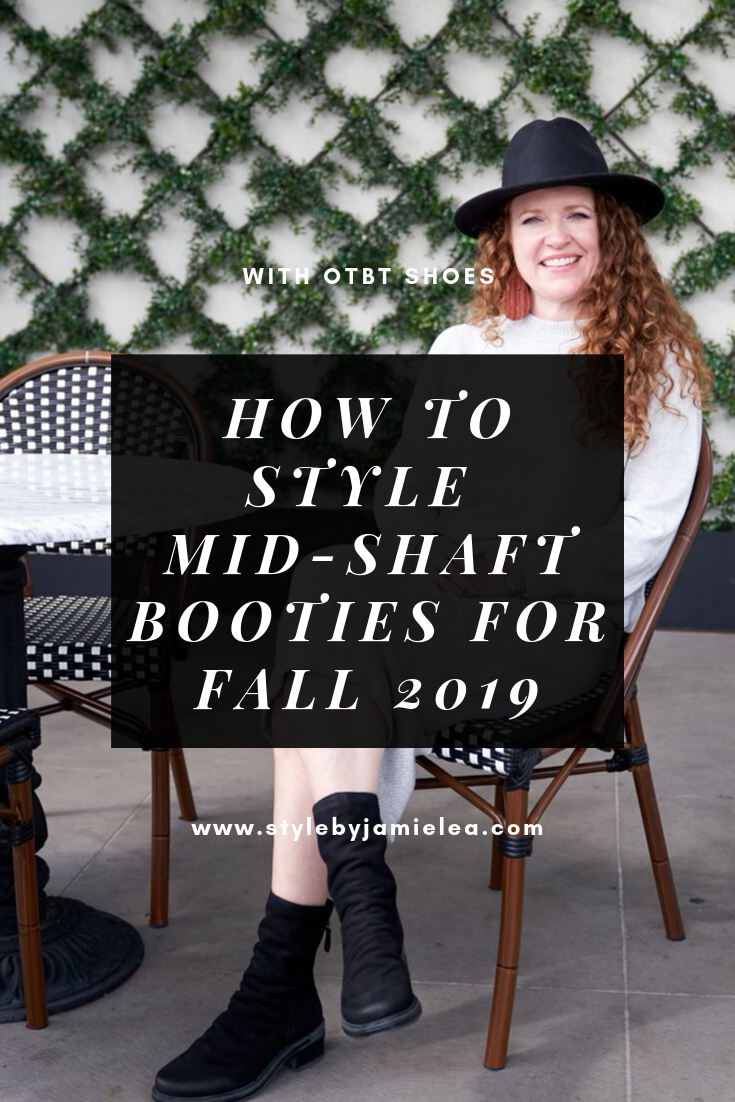 Hey there! I am so excited to partner with OTBT Shoes to show you how to style the Fernweh Mid-Shaft Booties for fall!  In trying to think outside the box, I decided to take a two-piece set, which is a fun trend this fall, and pair it with these casual slouchy booties. Even though the two-piece sets are trendy items, this one is neutral and versatile enough to incorporate well with your current wardrobe.
I wore this outfit during my travels to Waco, TX. My husband and I went to the Magnolia Table restaurant on our 15 year anniversary! YAY to us!  My main goal while traveling is to be comfortable but still maintain a fashionable look.  The Fernweh allowed me to do this with multiple outfits and this one was my favorite. OTBT Shoes are made for the traveler in mind so every step was done in total comfort!
The Fernweh Mid-Shaft Booties have an interesting double stacked heel, memory foam footbed that "hugs" your foot and an interior velvet lining.  The perfect fall booties for all your wandering needs!
OTBT Shoes has a great selection of comfortable boots, booties and shoes for the fall season. They have graciously let me offer you a 15% discount on the OTBT Shoes website with CODE: JamieLea15.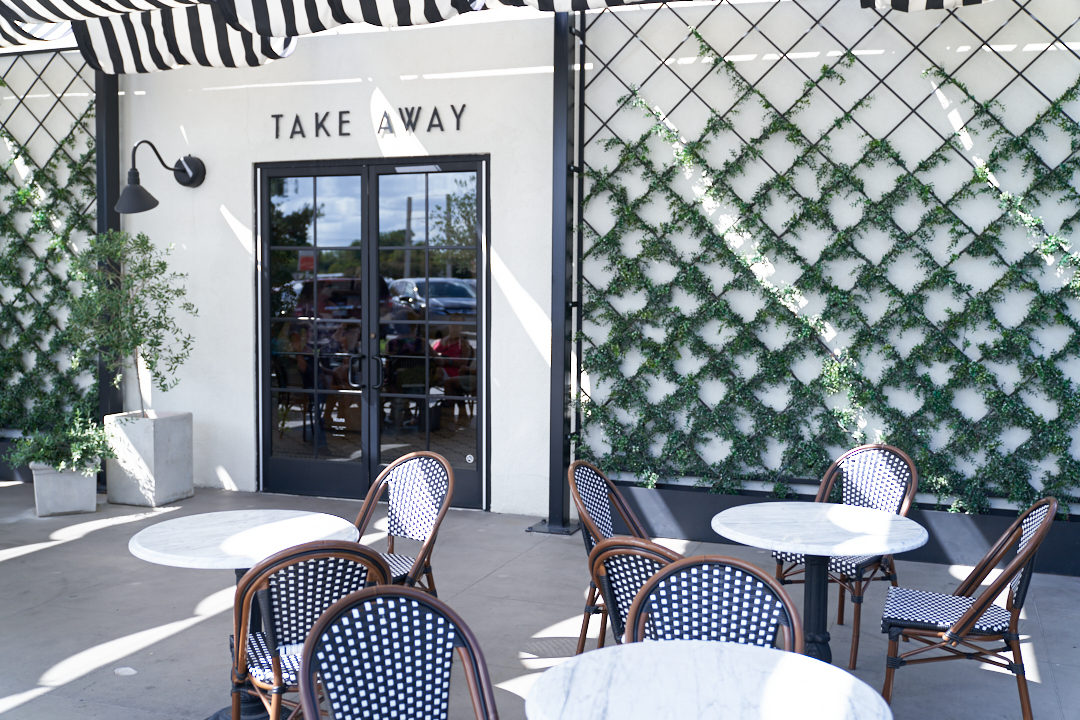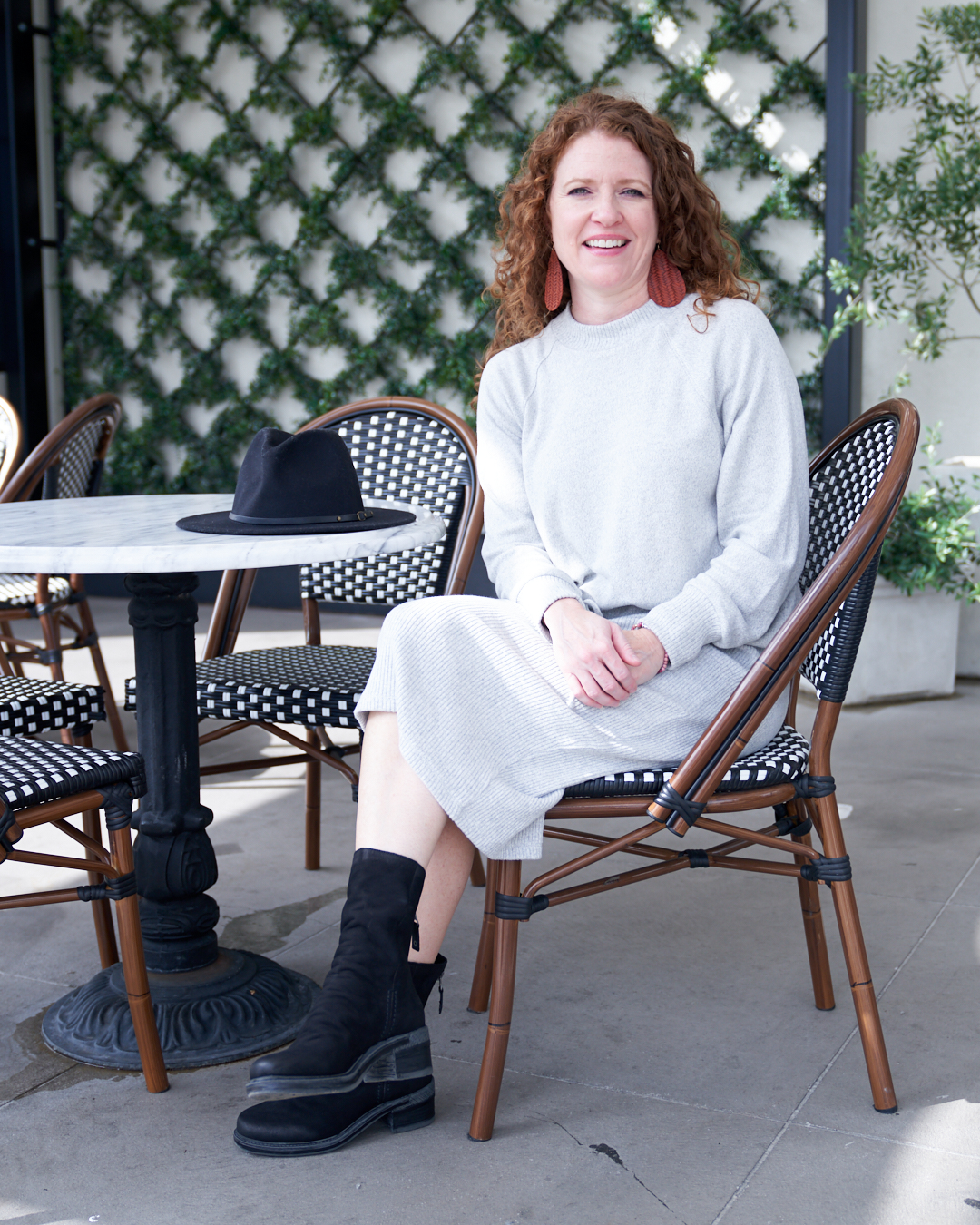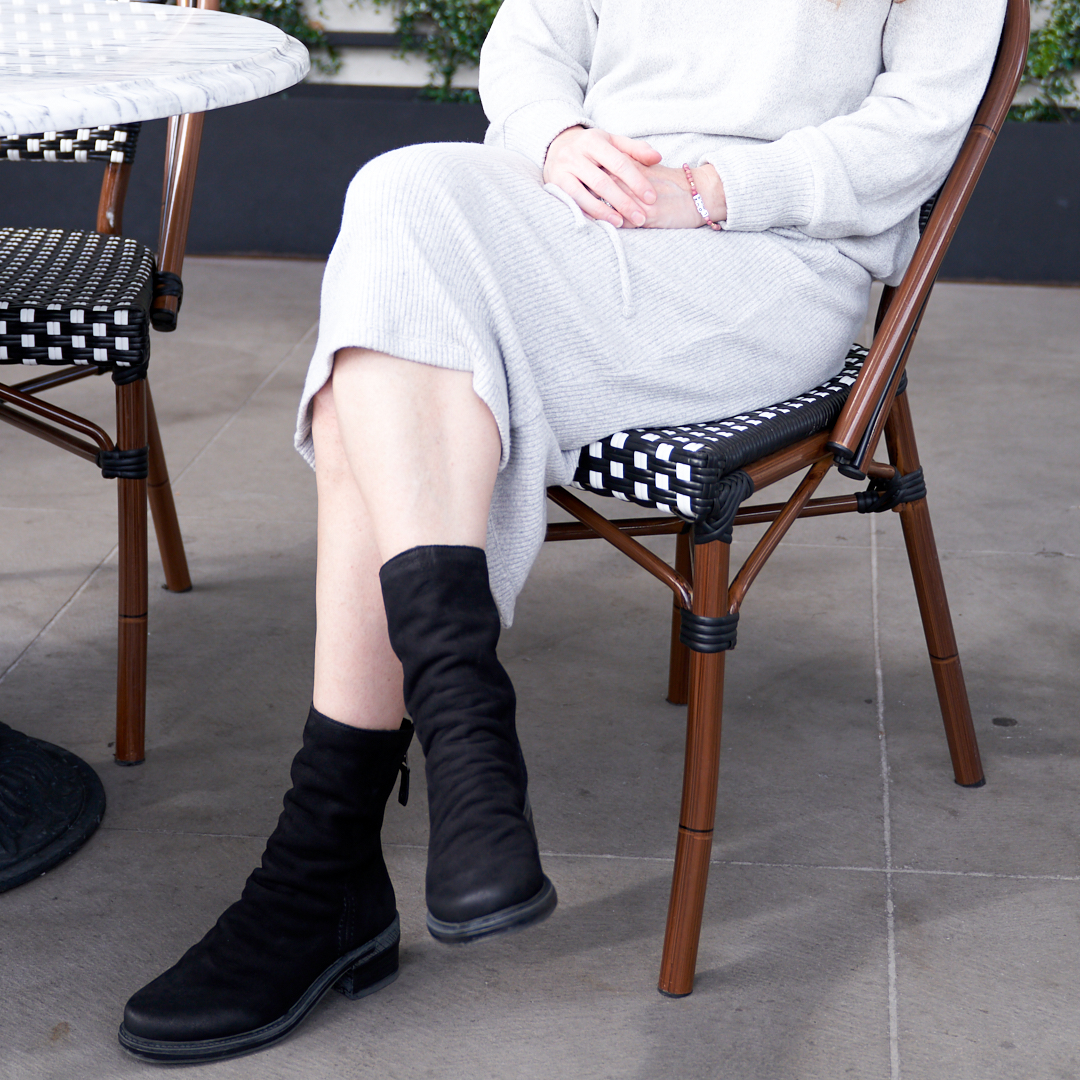 I think the Fernweh Mid-Shaft Booties added something a little unexpected to this outfit.  Here a few tips on how to put an outfit like this together:
Pick the right boots. The Fernweh works so well because it's  slim through the shaft of the leg.  If the slouchy shaft was wider it would have looked too overwhelming and overtaken the look of the slim lined skirt.
Find a skirt length that suits you.  I love the midi length for fall and this one ends midcalf on me so it left some space in between the boot and the skirt. I really think any skirt length would work with the mid-shaft booties; even a fun mini skirt with tights.
Keep it casual. These booties are a very casual style with the slouchy shaft, low heel and burnished leather.
Accessorize.  Jazz it up with some fun accessories like a hat and some statement earrings.
Keep it Simple. A long necklace would have worked with this as well but I decided to keep it simple.
Add Contrast. Balance the black booties with a black hat or handbag.  This will help bring the light grey outfit and dark booties together for a cohesive look.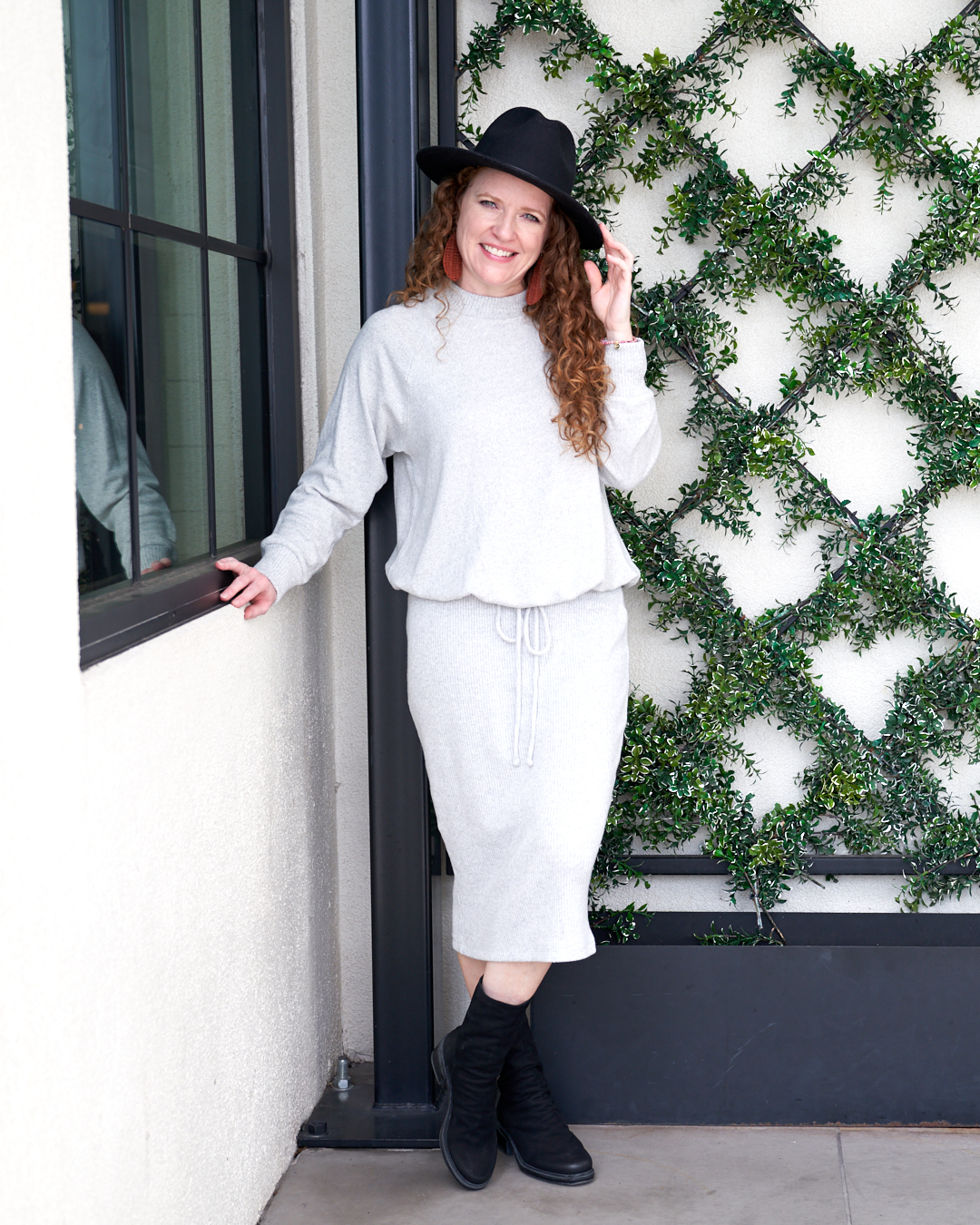 If you just don't like the two-piece sets here are some other options to style with the Fernweh Mid-Shaft Booties:
Really skinny or legging jeans and a chunky sweater or blazer
Skinny jeans and a graphic tee
A maxi skirt or maxi dress
Mini skirt and tights with a sweater
Black leggings and a long sweatshirt
A knee length denim skirt and fun top
Pro Tip:  I can't think of many things you can't wear with the Fernweh Midshaft Booties. When styling the booties with jeans remember the legs need to be skinny enough to fit inside the booties. Unless the jeans are cropped and you can roll them once or twice .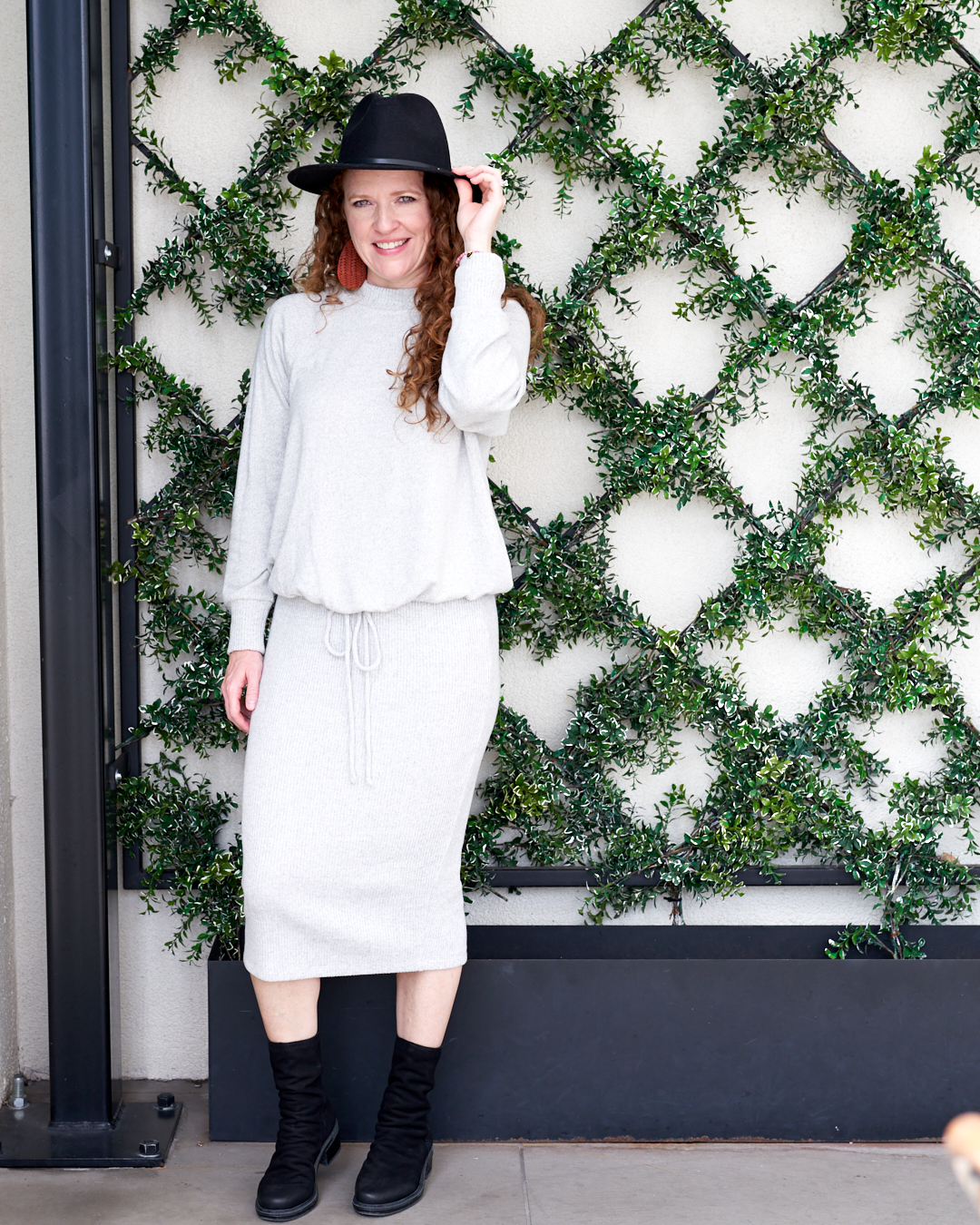 Happy fall and thanks for reading!!! I am looking forward to wearing these Fernweh Mid-Shaft Booties throughout this season and lots more seasons to come!  They are a great way to make your casual outfits a little edgier and keep you comfortable yet stylish!
Use CODE: JamieLea15 for 15% off on the website!
Stylishly Yours,