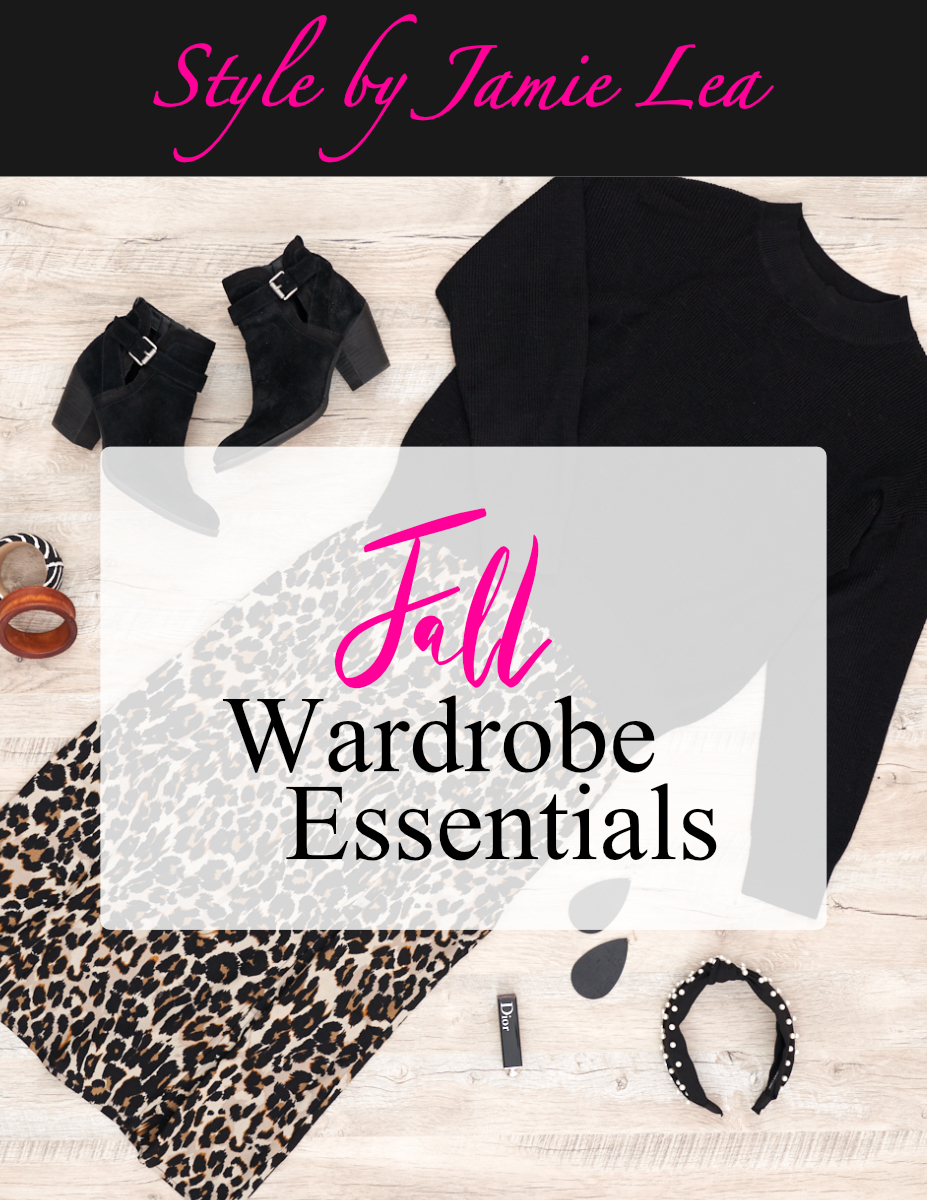 Hey friends! I am so excited to tell you that I have published my first eBook!  It is called Fall Wardrobe Essentials and it's for sale for $9.99 through Amazon Kindle. In the future I hope to have my eBooks available for you to purchase through my website.
My desire is to make my skills for shopping and having a "good eye" for putting things together available to you at a reasonable price. This will allow me to help more people and continue to share what I love! I hope you will check it out.  I have included suggestions for regular, petite and plus sizes in the Fall Wardrobe Essentials eBook.
Fall Wardrobe Essentials EBook Contents
Purposefully curated items to help you create a versatile fall wardrobe with little effort.
Wardrobe item pages with detailed information explaining why each of the pieces were chosen for your essential wardrobe.
Suggestions for regular, petite and plus sizes.
Direct shopping links for you to purchase the wardrobe items you need.
Bonus Items created to add more fun to your wardrobe.
A detailed breakdown of trendy items for the 2019 fall season and how to easily incorporate them into your existing wardrobe to keep you looking fashion forward.
A total of 53 complete outfits laid out for you to replicate on your own!
My outfit guide and stylist tips will help you learn how to put the individual pieces together for a cohesive look.
Sneak Peak of Parts of the EBook
Purposely curated items:
The Items section is the first several chapters of the book. Clothing, shoes, jewelry and accessory items  are recommended by providing a photo of the item and a description at the top of the page as to why I chose the items for you.  I hope that you will not just be able to follow the suggestions but also understand why they were recommended.
Under each item you will find a Click to View section with some links to the exact item and other similar items.  Petite and plus size options are also given.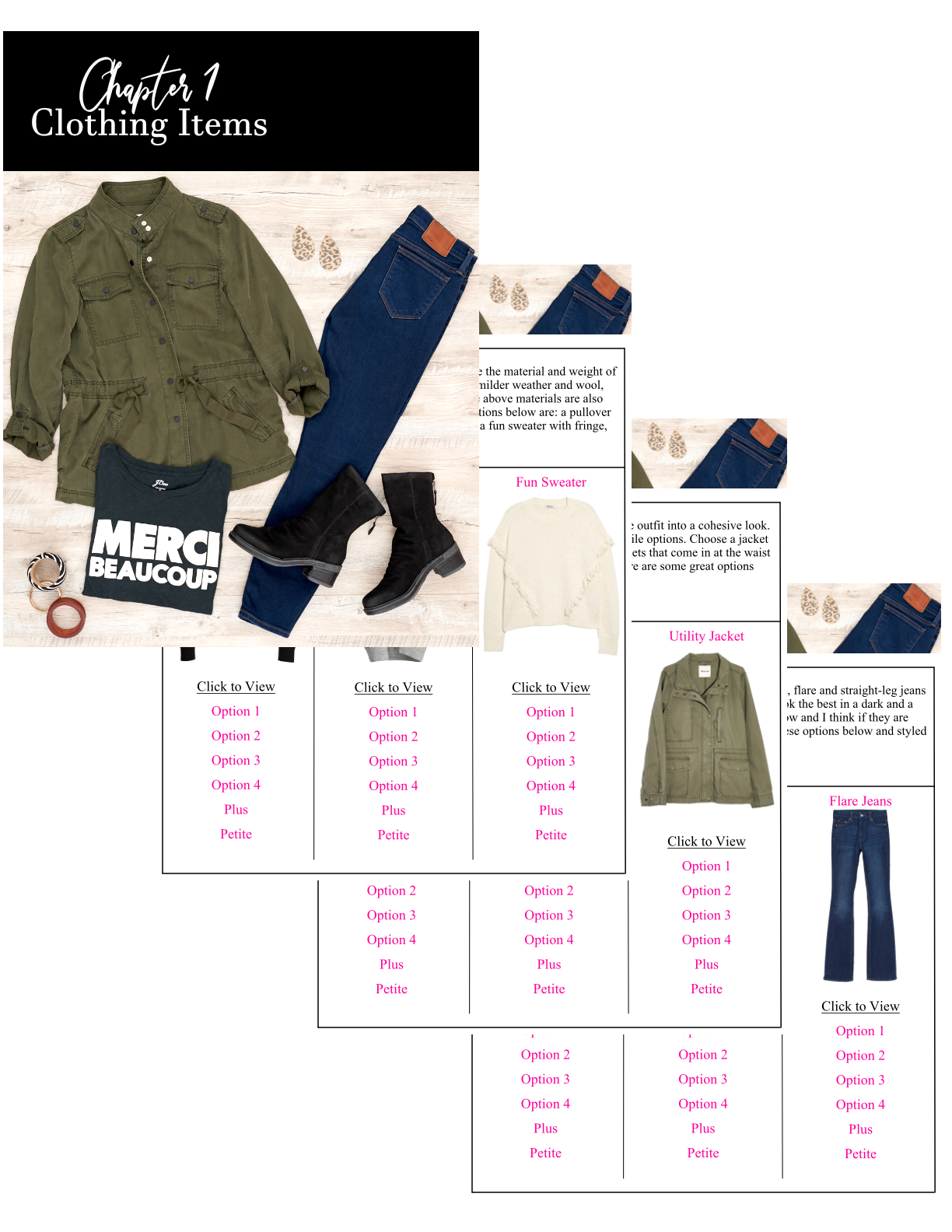 Curated Outfits:
The last chapter of the Fall Wardrobe Essentials eBook contains the 52 curated outfits from all of the items suggested in the previous chapters. Below each outfit you will find a description of how to put it together and other fun details you may want to know!
This guide should help you learn what to choose for an essential wardrobe for the fall season and how to put it all together.  Hopefully it will inspire your creativity and help you think outside the box when it comes to getting dressed each day.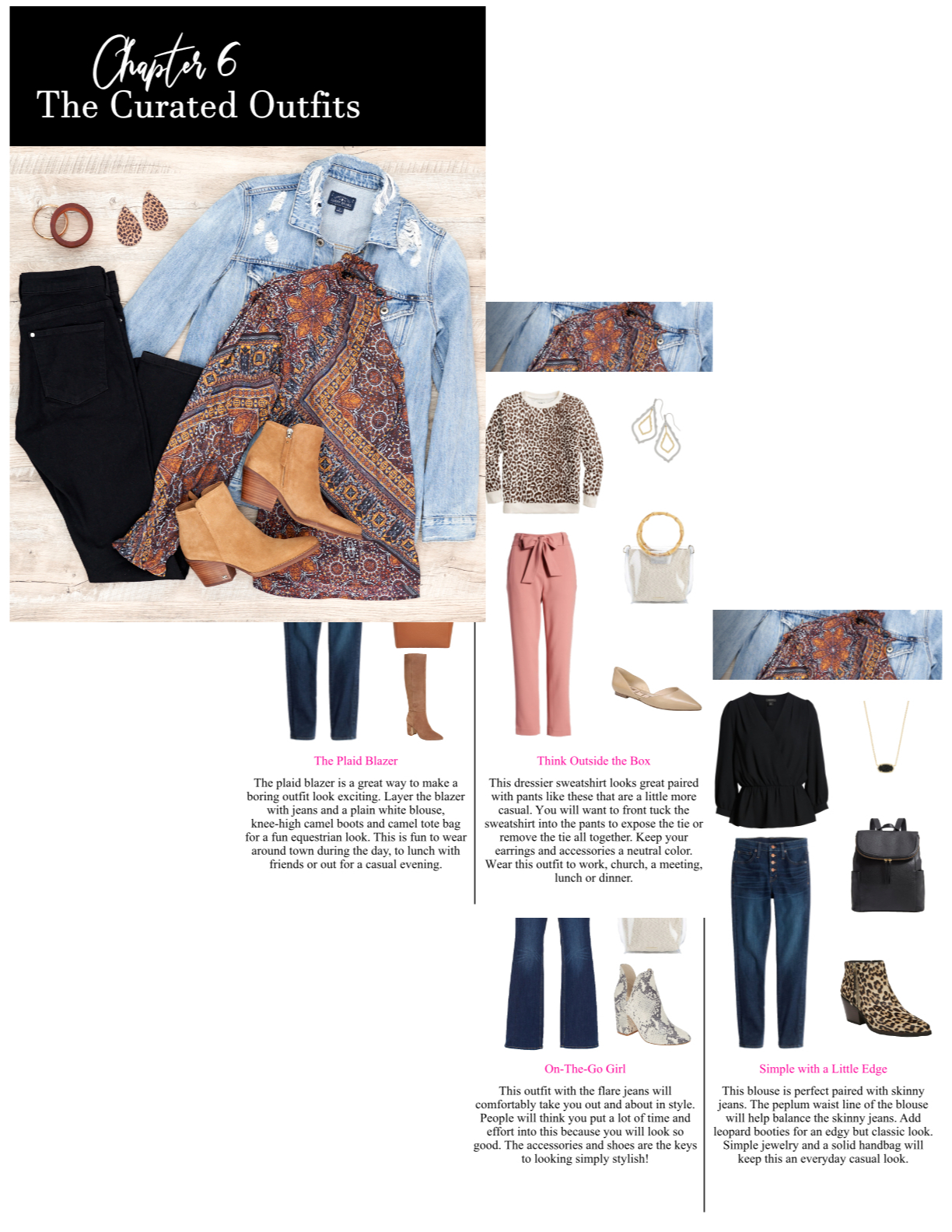 This is just the start of my eBook collection. In a couple of weeks I hope to have a couple more for you to choose from.  They will be the Everyday Casual Woman and Working Woman eBook. They will all be priced at just $9.99 and available through Amazon Kindle.
I would love to hear in the comments below if you have any suggestions for future eBooks! Also, if you decide to purchase an eBook from Amazon Kindle I would love for you to leave me a review!
Thank you so much for your support and I hope you have a great week!
Stylishly Yours,