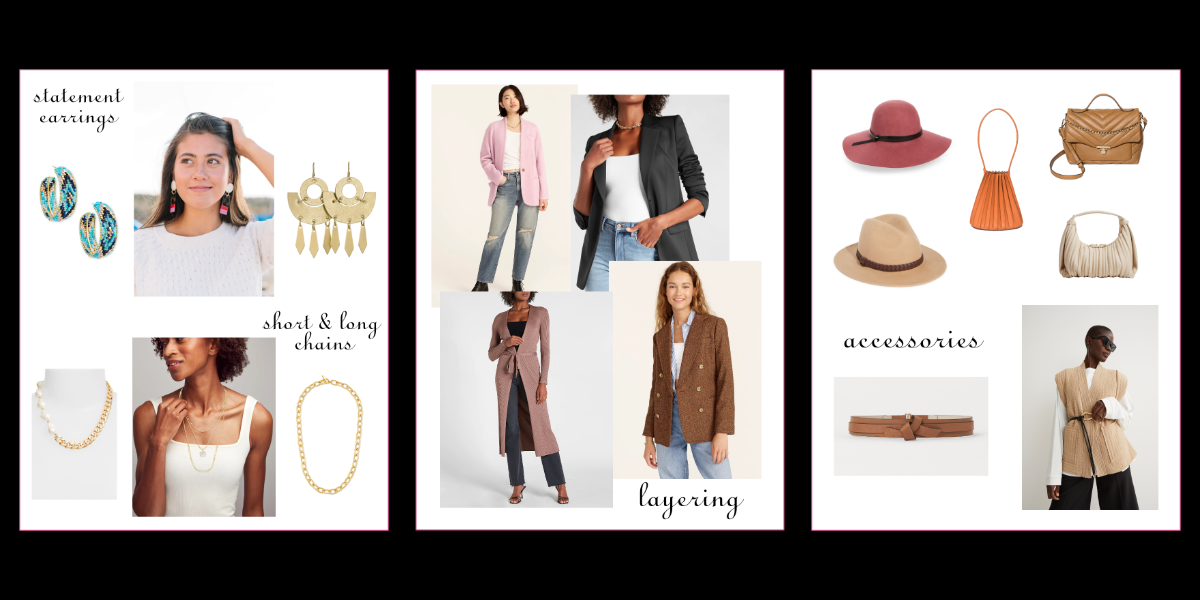 There are some really simple ways to elevate your style that I want to share with you today.  Elevating your style is just creating effortless cohesive looks that will make you feel and look your best every single day.  I would love to know what you think of the recommendation and what you do to personally elevate your own style! If you have time to comment or watch the video I would really appreciate the feedback.
Learn Your Body Shape
I just did a video series on body shapes and it was a very eye opening experience for me.  I have always been great at being able to look at someone and know what would look good on them. On the other hand, evaluating myself and what looks good is actually more of a challenge. I usually just wore what I felt good in and liked. After that series I changed a few things that I wore because I learned that other things look better. So, from my personal experience I can say that this is a great way to find out more information on what would look good on your body. Then you get the fun of experimenting to find what does work best.
Tailoring Your Clothing To Fit
If you have trouble finding clothing items to fit your body the best thing that you can do is get them tailored to fit. I know this is an extra expense but it worth the dollars. Especially for those items that you will have for a while.
If you sleeves are too long, especially in a jacket and you can't roll them up, get them taken up so they hit just at the top of the hand.
There are so many option out there these days for petite fits and ankle lengths that you should be able to find a pair that is not too long. But if your pants or jeans are too long you should definitely think about getting them hemmed! This is not expensive and easy to do these days. If you are super picky about what the hem looks like on a pair of jeans you can always ask for what is called an original hem. This hem is when they just reattach the original hem back to the jeans. I am not a huge fan of this as much as I use to be so I just hem mine if needed.
Layering – The Third Piece
I love fall and winter because it's the season for layering.  I think jackets, blazers and cardigans are great outfit finishers and can really elevate a look.  This fall season the trend for layering is the oversized blazer or fun detailed jackets.
Cardigans are always a good staple and can be a great third piece to help finish the outfit.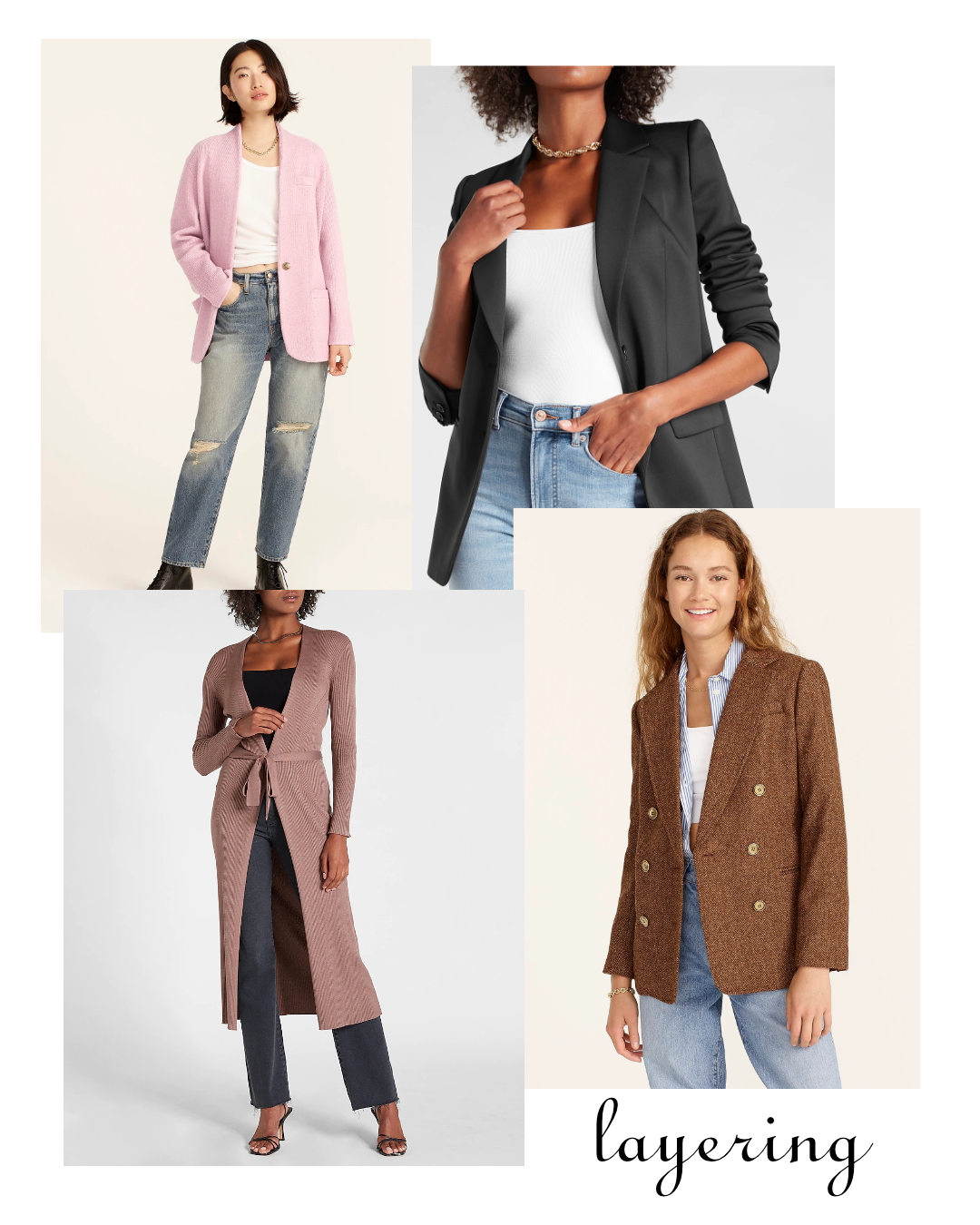 Jewelry 
One thing that I love to do, if I am just in my casual or leisure wear, is to put on a pair of earrings. These are the easiest way to elevate your outfit and create a fun look even when you are just chilling.
For other outfits like work or going out, pick something like a pair of earrings, necklace or a bracelet or all three!  Find pieces that work with your outfit but also feel good.
Some practical ways to do this is to find a few pieces that are good quality and can be dressy or casual.  Here are some suggestions that are classic yet trending right now.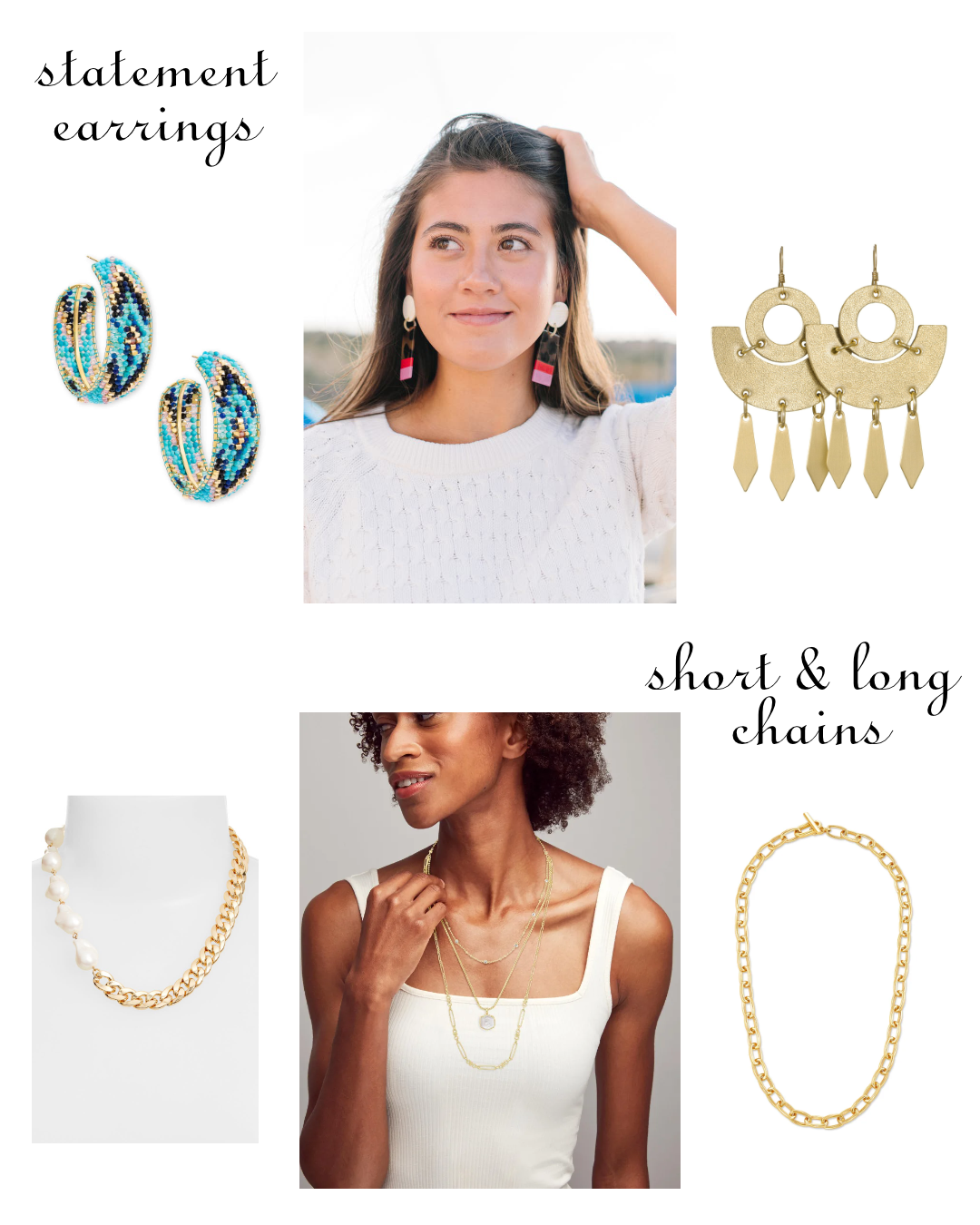 Single or Multi Chain Long Necklaces
Choker Style Necklaces
Statement Hoops
Pearls
Statement Rings
Accessories
This season is all about accessories! Choose which one or ones will suit your style and just go with it! My choice out of these would be fun handbag. I am loving all of the quilted and puff shoulder bags this season. Check out all the fun handbag trends in the video HERE!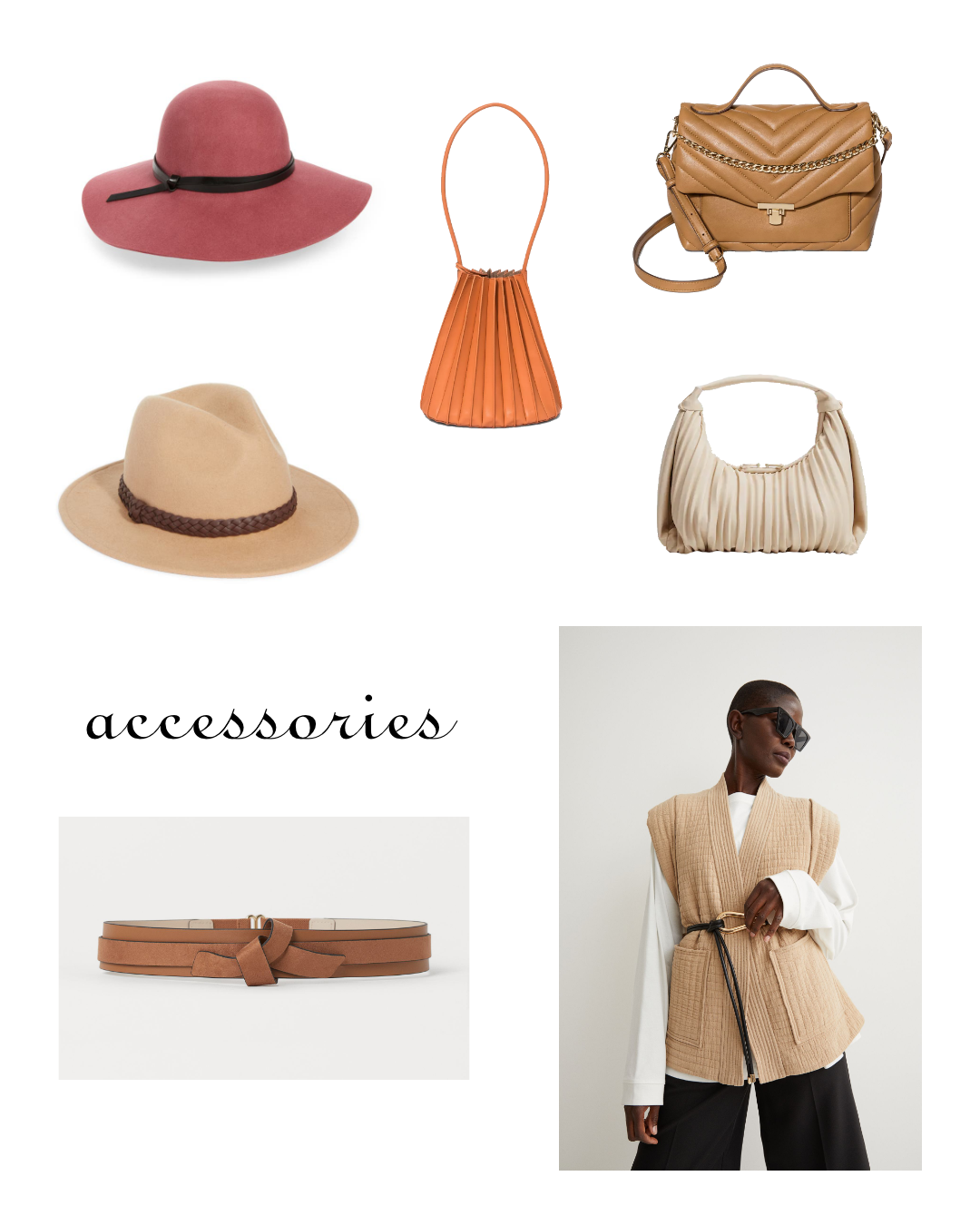 Shoes
An outfit is not complete without the right shoes. Shoes are one of the most important pieces of an outfit.  They can either make or break an outfit in my mind.
Shoes, along with jewelry, will help you take an outfit from day to night in a jiffy!
I hope you enjoyed seeing these tips on how to elevate your style and I would love for you to check out the  video for this post because it is a lot more detailed.  Which one is your favorite? Tell me in the comments below if you have time!
Stylishly Yours,