Hello there! I hope you had a great Thanksgiving and a fun shopping week. Now it's officially time for all the Christmas parties to begin.
The big question you will have when you get that holiday party invitation is "What should I wear?" One of the best tips I can give you is to pay attention to where the party is and what the invitation looks like. If there was no invitiation and it was a personal invite then ask the person having the event what the attire will be. Try not to make an assumption because you don't want to be the one not dressed appropriately!
Below I will show you different items and outfit examples that you can wear to a casual & festive, semi-dressy and dressy holiday party.  You can also find inspiration in my Casual Wardrobe for the Modern Woman Style Guide available HERE!
Casual & Festive
My favorite party is a casual party because I know I can throw on my favorite "dressy" jeans!  Since it is a party, take care in what top you wear with them. You will want to dress the jeans up a bit!
If it's a Chrismas or Hannakah party than think festive like wearing the color that represents that holiday the best.
Style Tip: My favorite things in fashion this season are velvet anything, cozy sweaters and embellisments! I have taken all my favorites and made some cute casual party outfits below. I have paired them all with dark jeans, corduroys and coated black jeans

.

If you are not a denim girl you can wear a dress,  skirt or pants. Just make them fun and casual!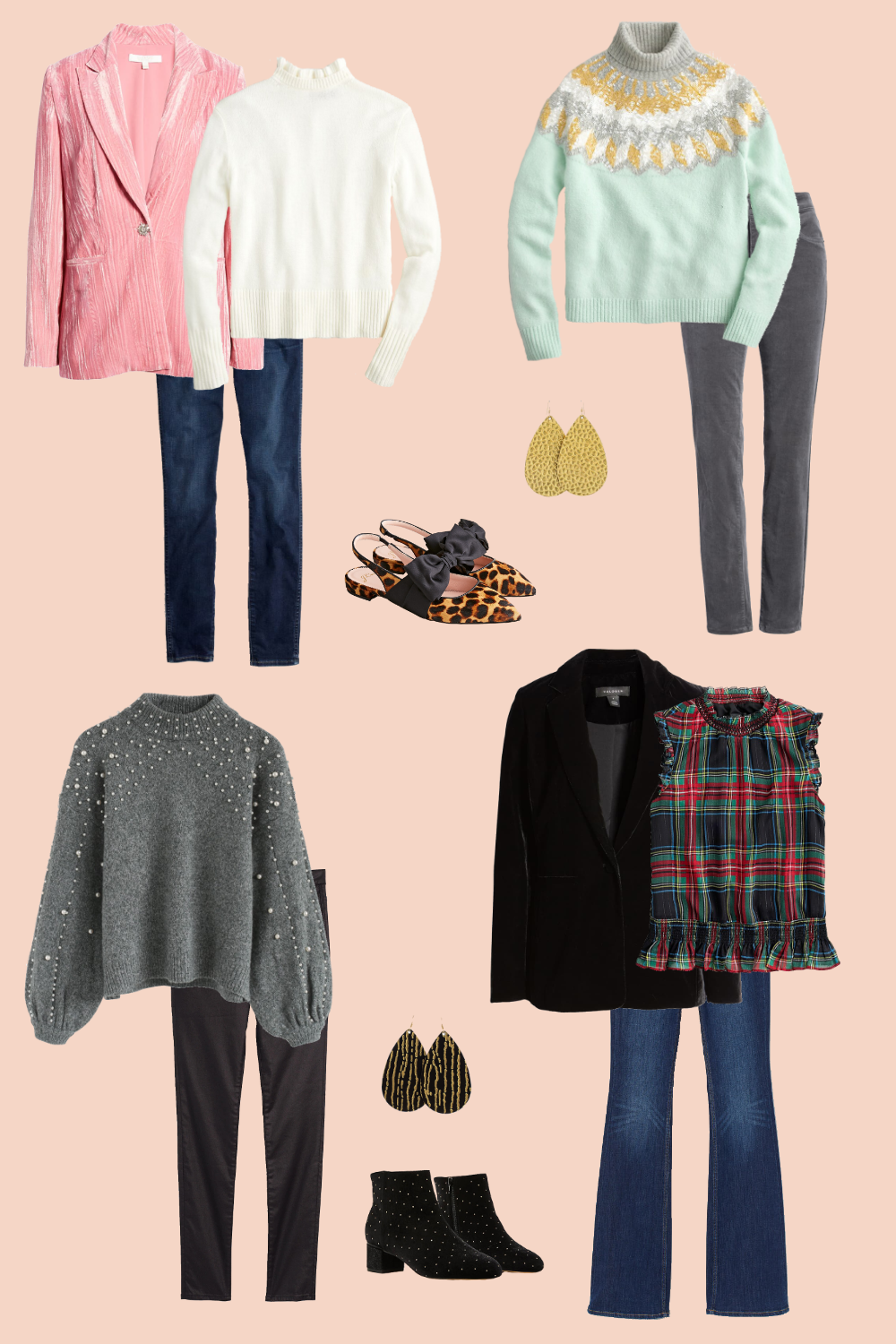 Casual Dresses

Semi-Dressy
This is the category most of you will probably be in, so I made several outfit options for you.  The outfits still include cozy sweaters, velvet and embellishments.
The only jeans I included in this category are the coated jeans. They have a shine to them and can be dressy.
You could pair any of these tops with dark or regular black jeans for a more casual event.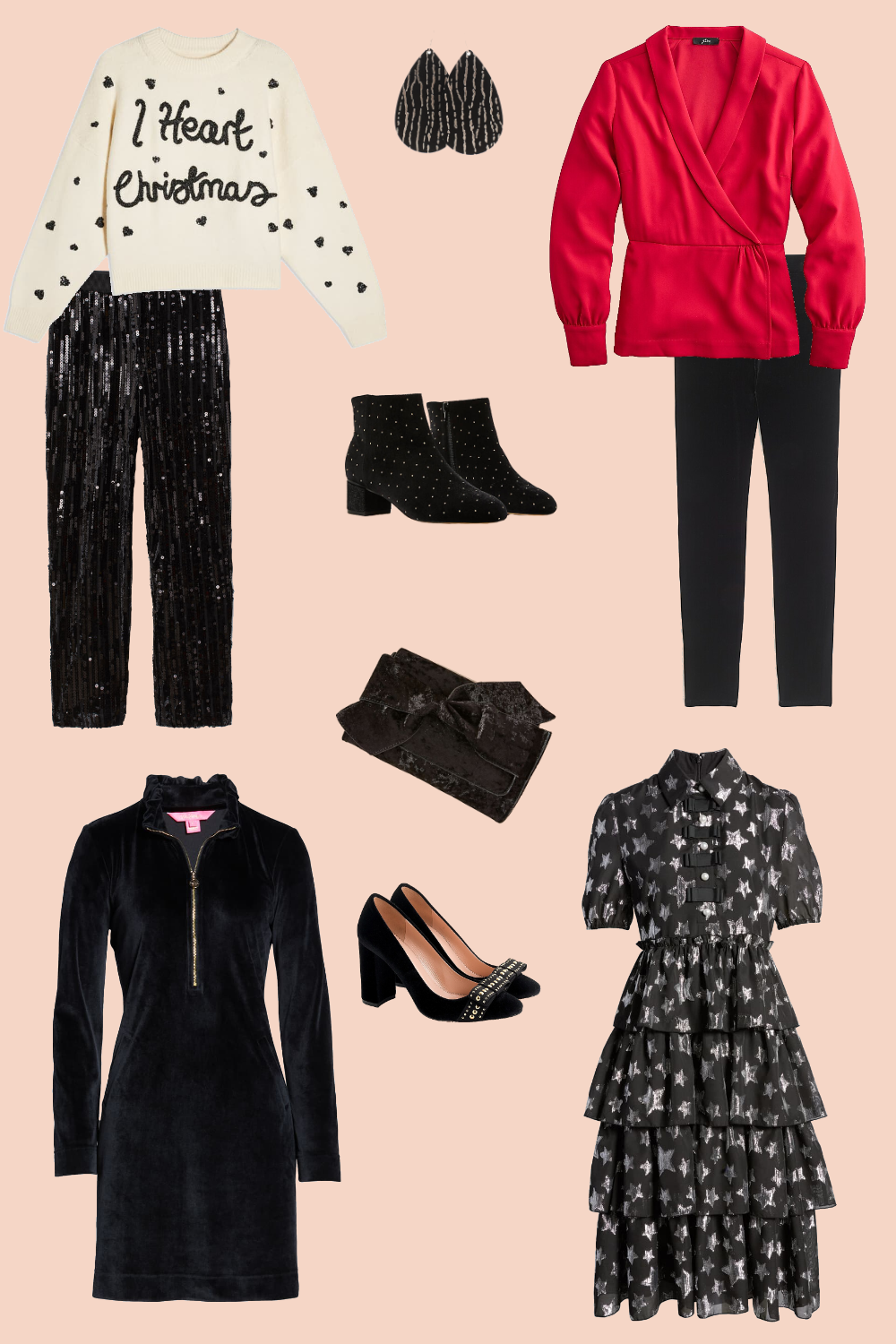 Style Tip: One of the most fashion forward ways to wear a skirt this season is with a chunky sweater.  Add some heels, sparkly earrings and a clutch to create the perfect holiday outfit.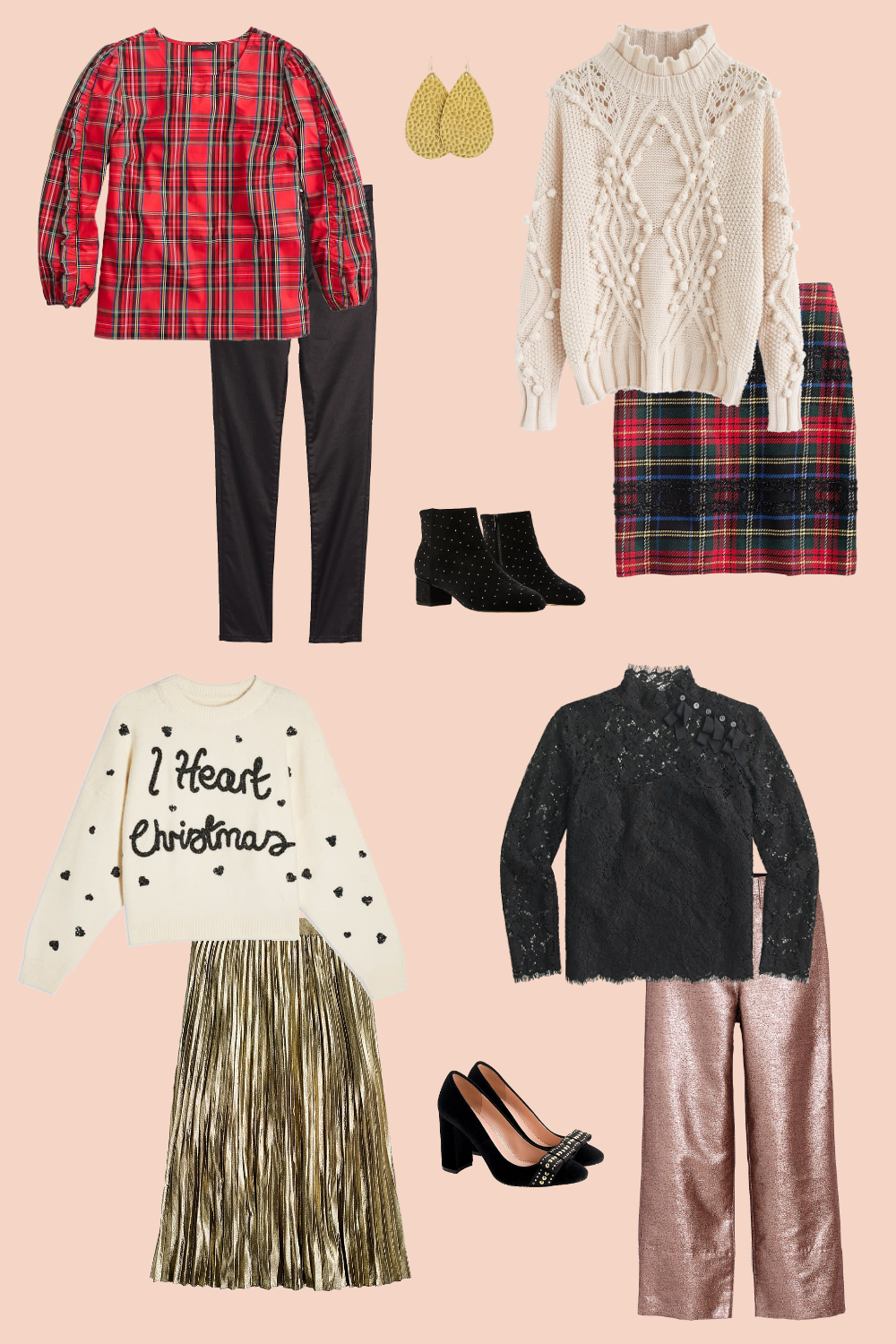 All Out Dressy
If your party is fancy, this is where you can go all out! Wear that sequin dress or jumpsuit that you have been dying to show off! The more sparkle the better!
These outfit examples are great for a fancy Christmas or Hannakah party but they will also work perfectly for New Years!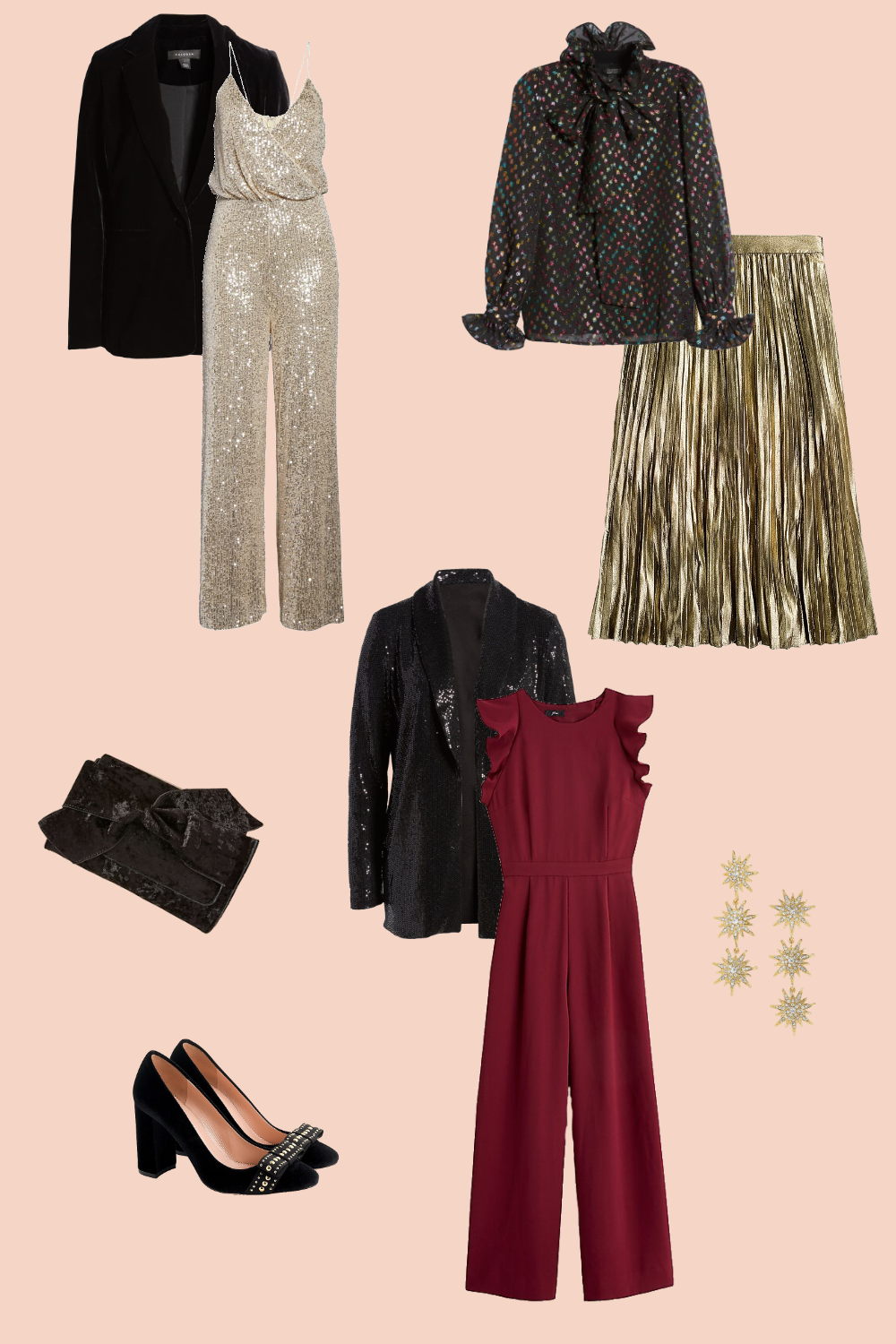 If you are on a budget you probably have a chunky sweater and a skirt in you closet! Pair them together and add booties for a caual event and heels for a dressy event.
These outfits can be used as examples to pull some things from your closet that closely resemble them.  Don't feel like you have to go out and buy something new! If you have to just pull out that LBD and add some fun jewelry and accessories, you will be holiday party ready!
I hope this was helpful in giving you inspiration for your outfits this holiday season. We have enough to be concerned about that getting dressed should be something we look forward to!
Stylishly Yours,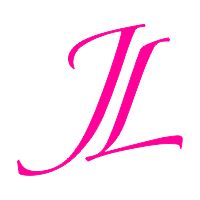 More Casual & Festive Options

More Velvet Options

More Sequin Options

New Arrivals from Loft for Holiday Fun